The northern Italian town of Bressanone, set amidst the hilly vineyards of South Tyrol, might not strike one as a globally coveted design destination just yet – but it might very soon, with the newly completed TreeHugger by Italian firm MoDusArchitects making a mark on the idyllic town's architectural landscape.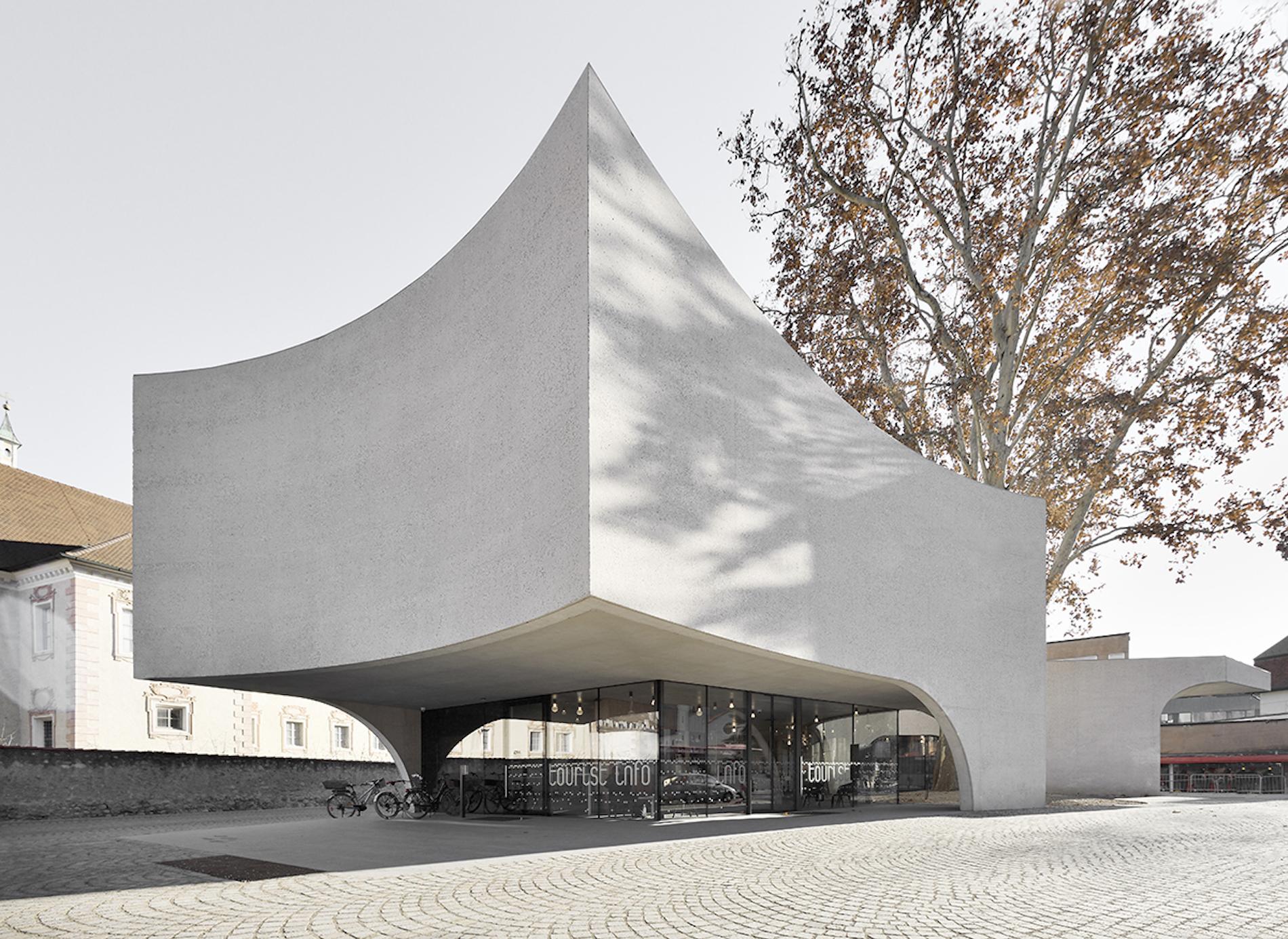 The aptly coined TreeHugger – an ode to an existing monumental tree that inspired the design – is an award-winning project that believe it or not, is the town's newest Tourist Information Office.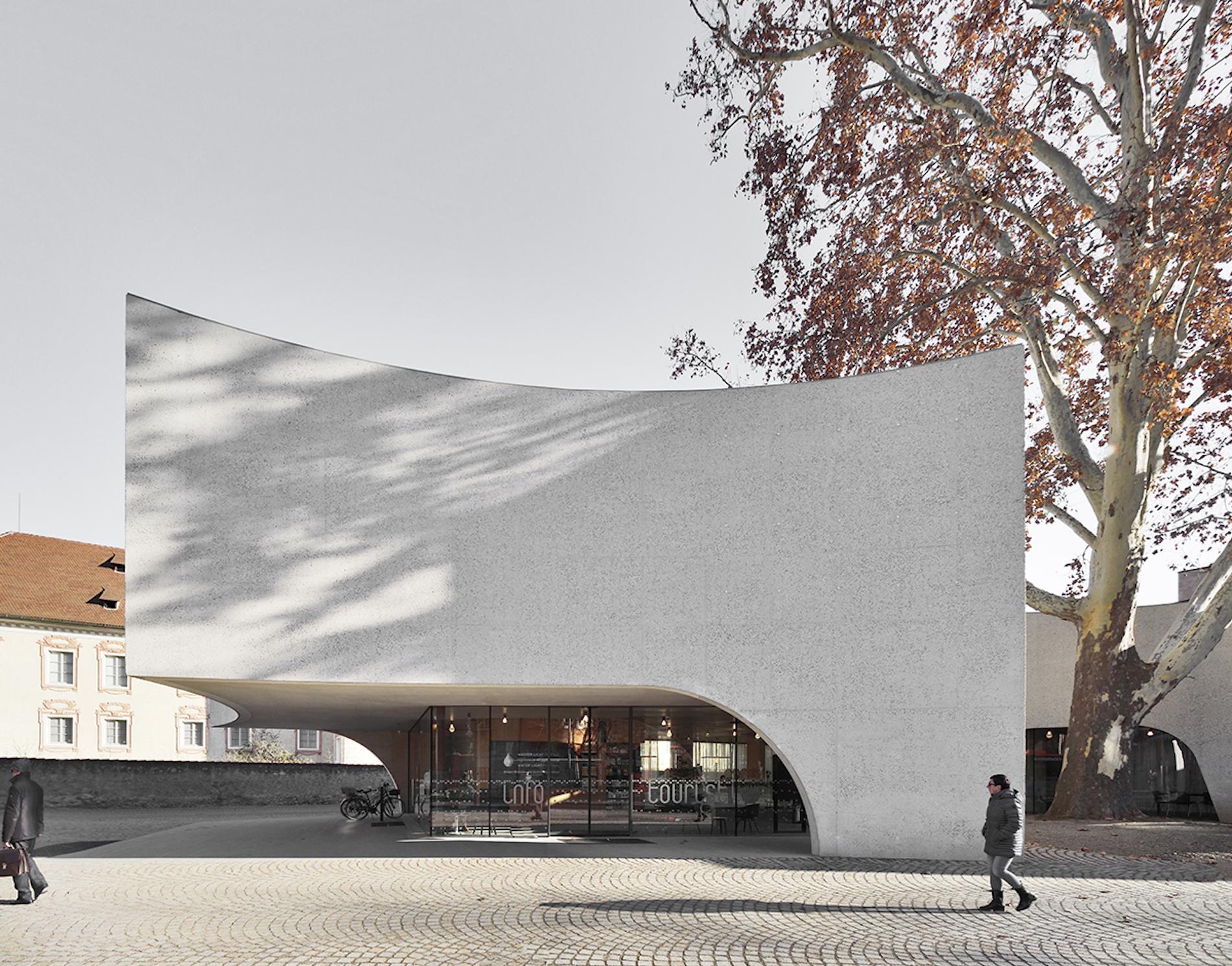 Sitting just outside of the picturesque historical centre of the South Tyrolean city and adjacent to the Bishop's Palace, this eye-catching, tactile concrete building arouses the sight with its sheer form. A distinct airiness and lightness is created thanks to its slender columns and delicate overhangs. The structure also looks like it's holstered on tip toes, with sleek inset glass walls anchoring the bush-hammered concrete that stretches beautiful outwards and wraps itself around the central exotic tree barks, creating an evocative scenery that unite nature with facade.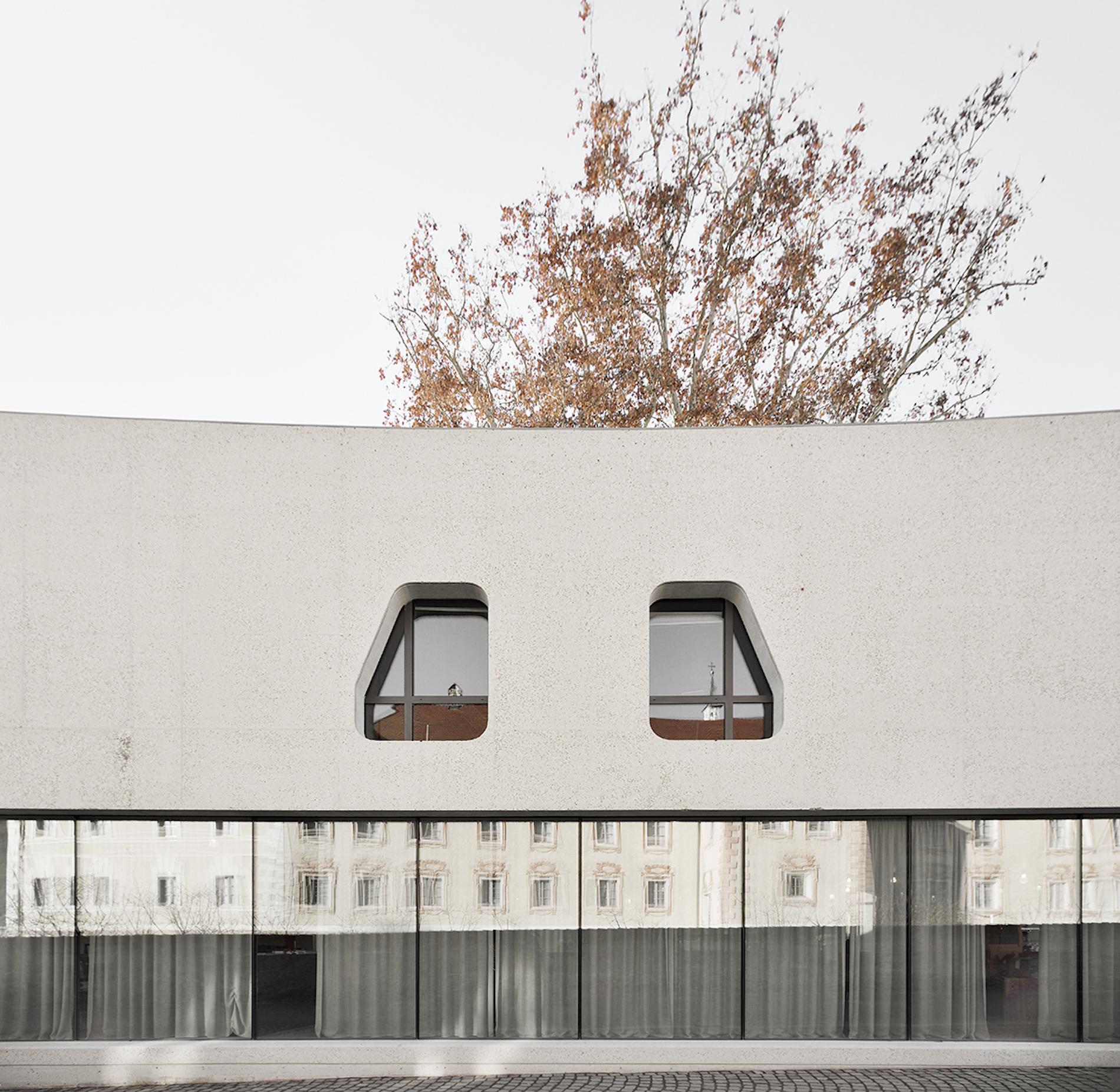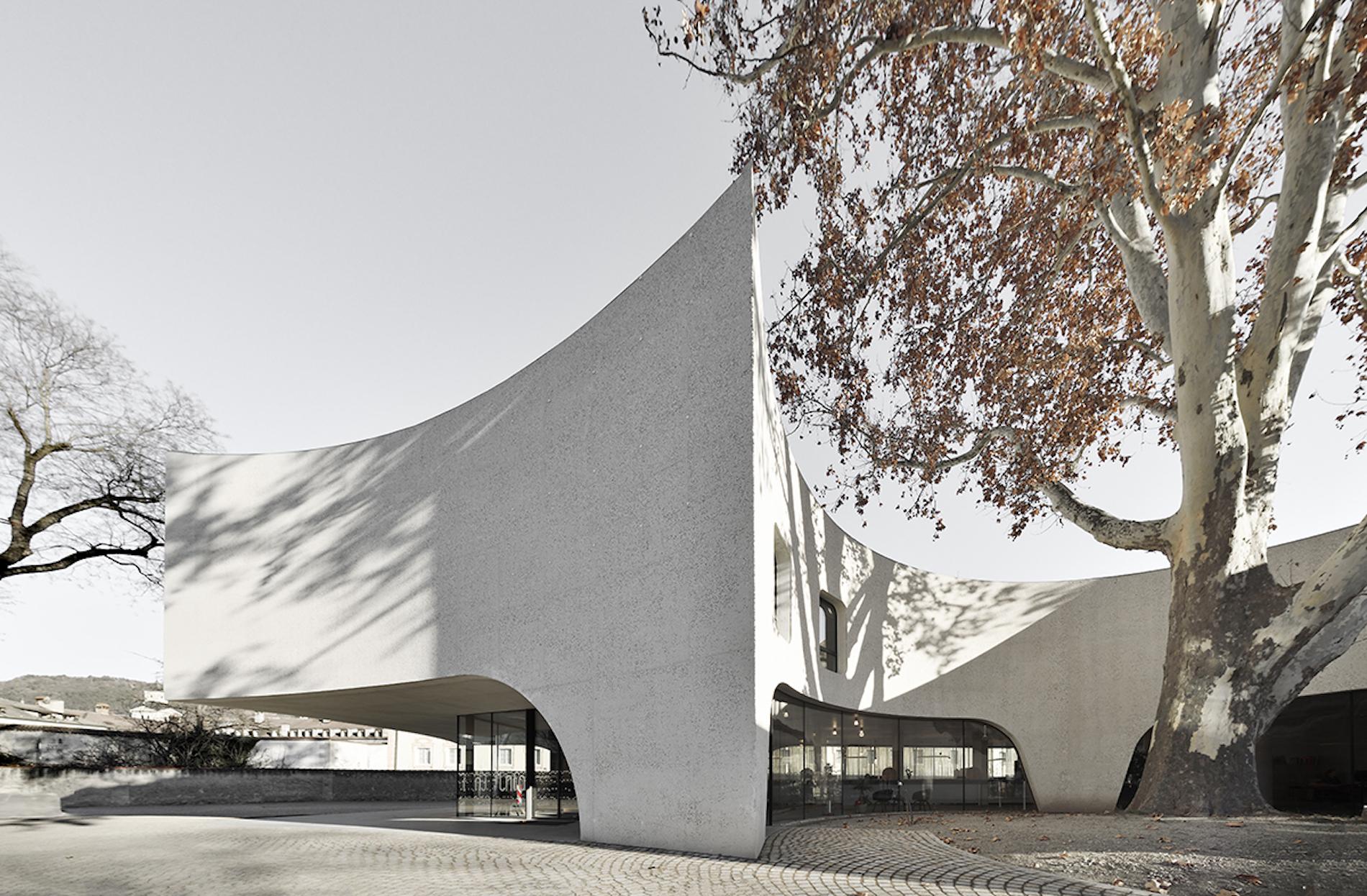 Near the top of the building is an open frame that envelopes the luscious tree crowns. Impressively, the 9-metre-high walls are cast from one continuous flow and within which concrete plates were poured, lending to the rustic, tactile exterior's enigmatic curves and singular fluidity that extends all the way to the corner pavilions. This sophisticated sinuous form creates an interesting interplay with the tactile materiality of the concrete.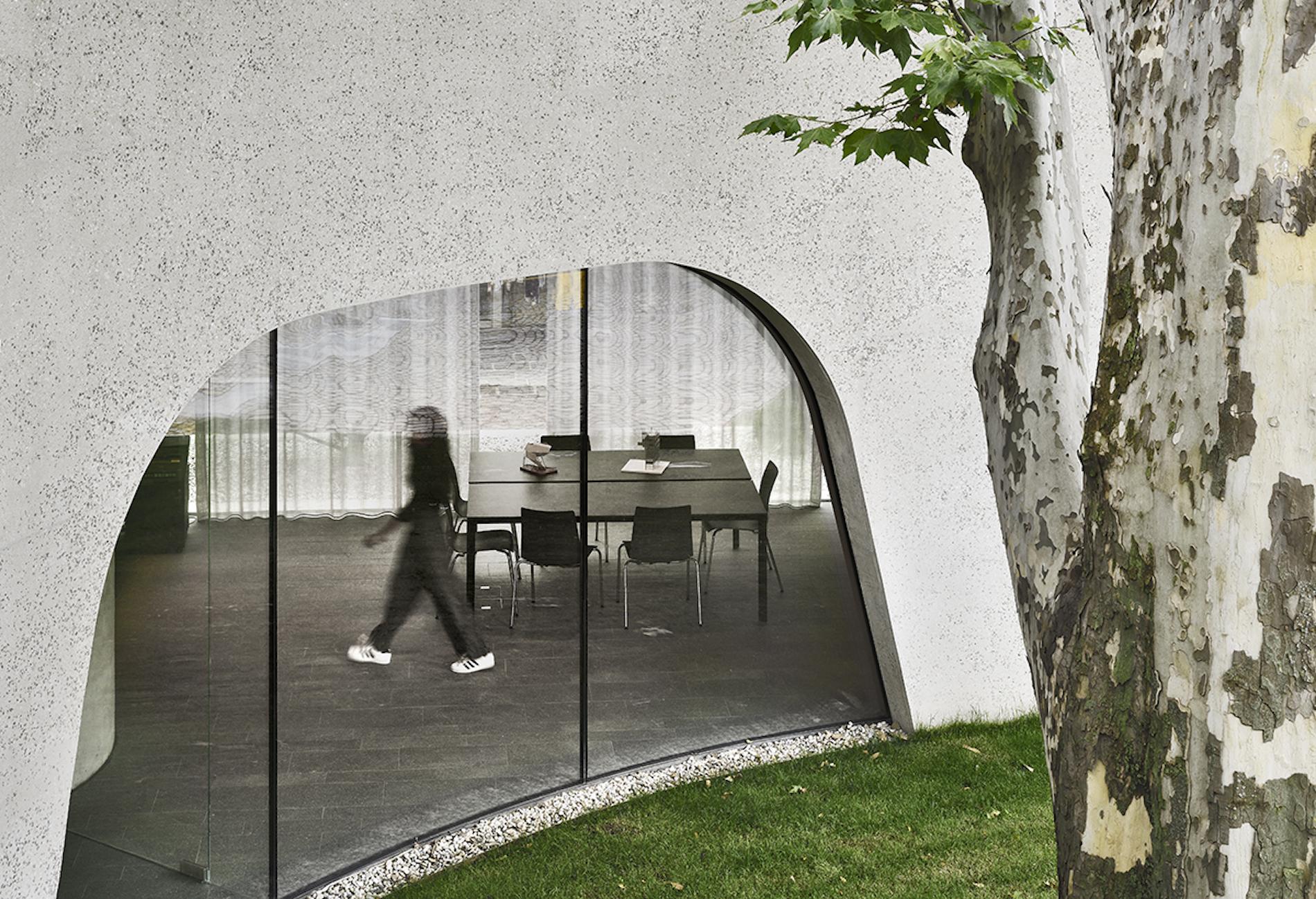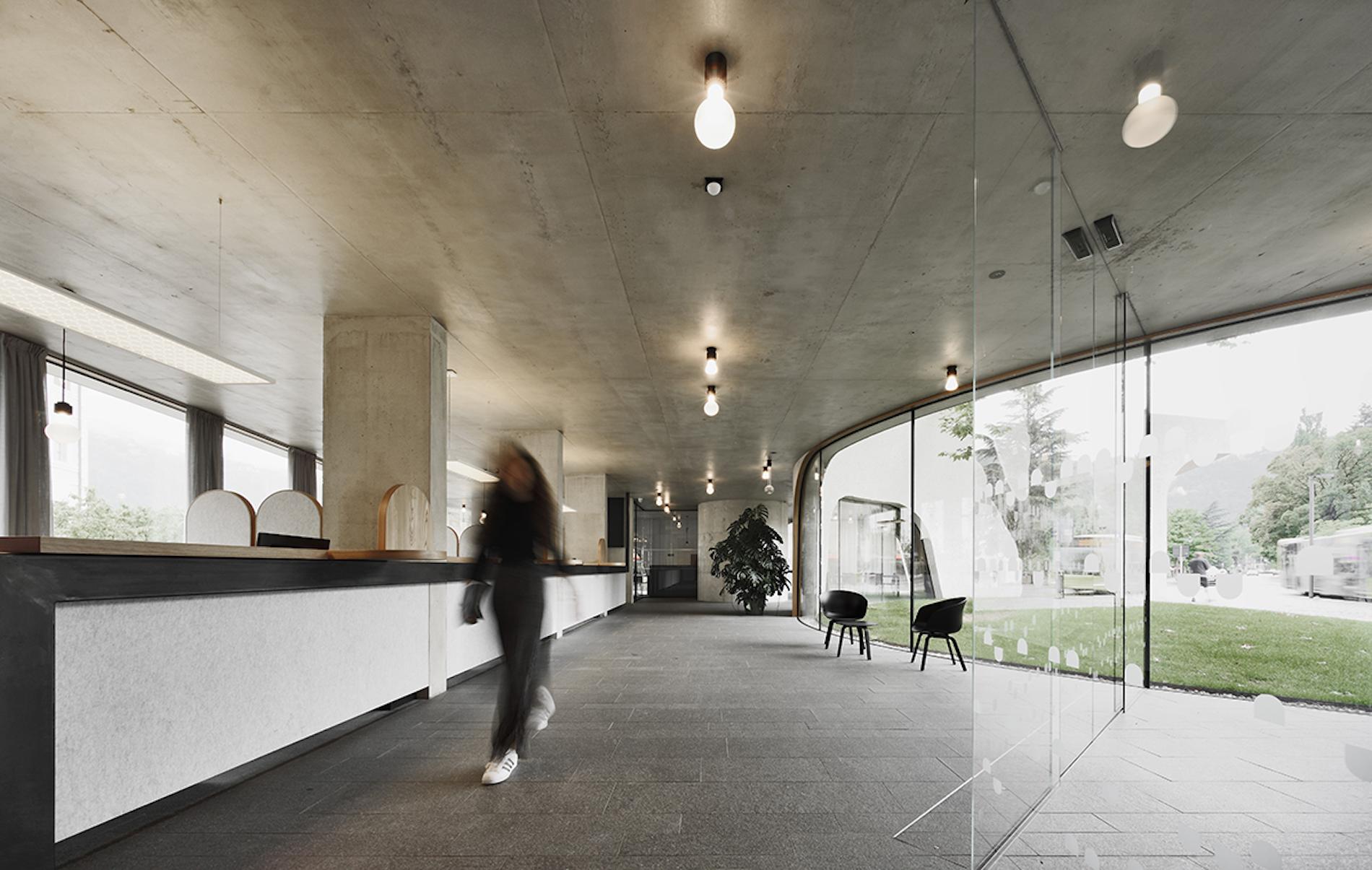 The lower floor, which houses the public spaces and information booths, is entire glazed and framed by floor-to-ceiling glass that allows for beautiful natural light to fill the interiors; upstairs, administrative offices are closed off behind the convex surfaces featuring slits of windows on the side.
Scroll through the gallery (photography by Oskar Da Riz) below to see more of TreeHugger: