Defined by a saturated colour palette, cosy details and expansive living areas – this 990sqft apartment in Singapore is a true expression of a young family's dream home.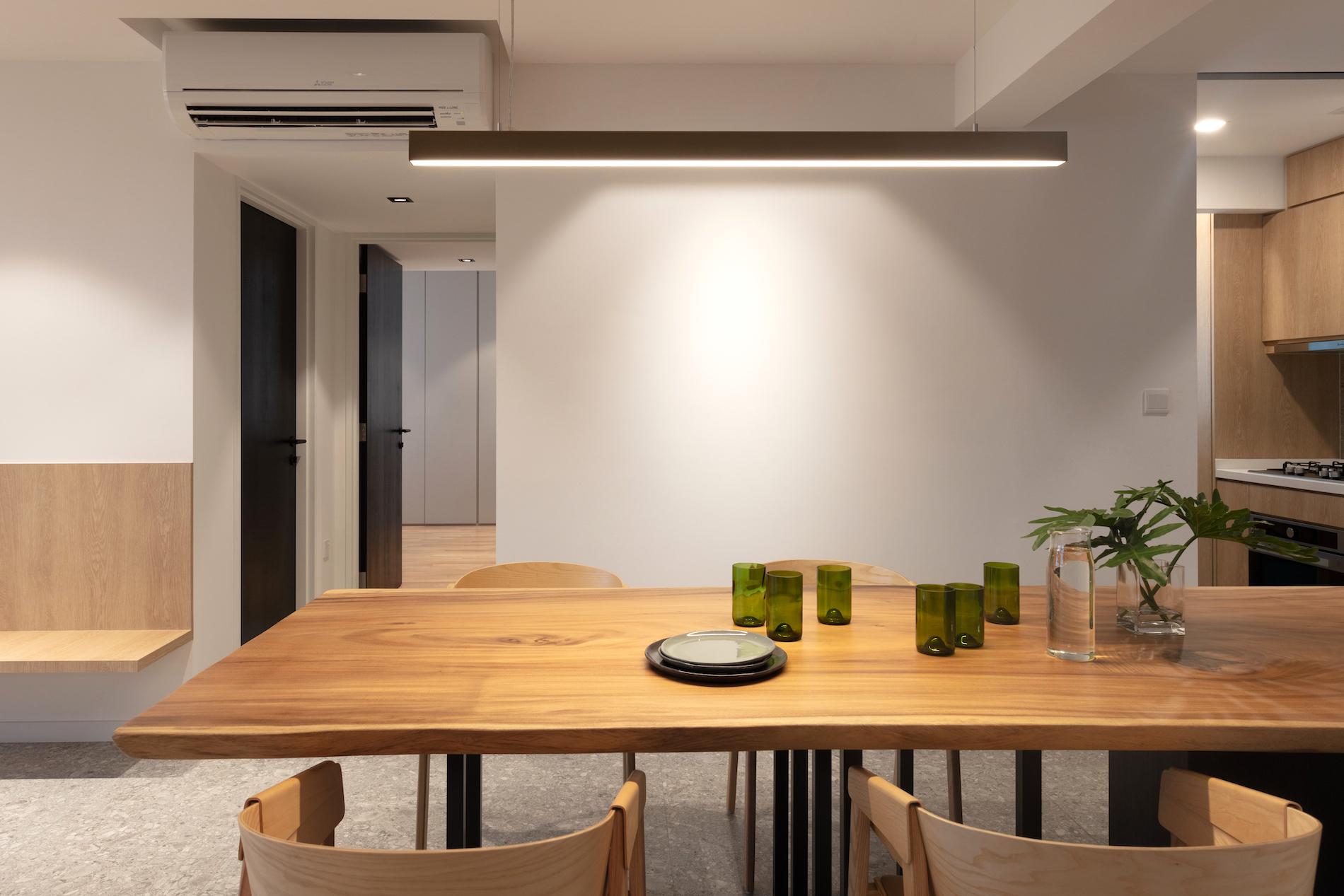 However, that wasn't always the case; this government housing flat was sporting a very different look when the young couple (and their two-year-old-son) first acquired it. Built with many of the architectural features typical of the country's HDB flats – such as bathroom glass louver windows and unaesthetic ventilation sleeves – it became design studio L Architects' priority to revitalise it in creative and functional ways.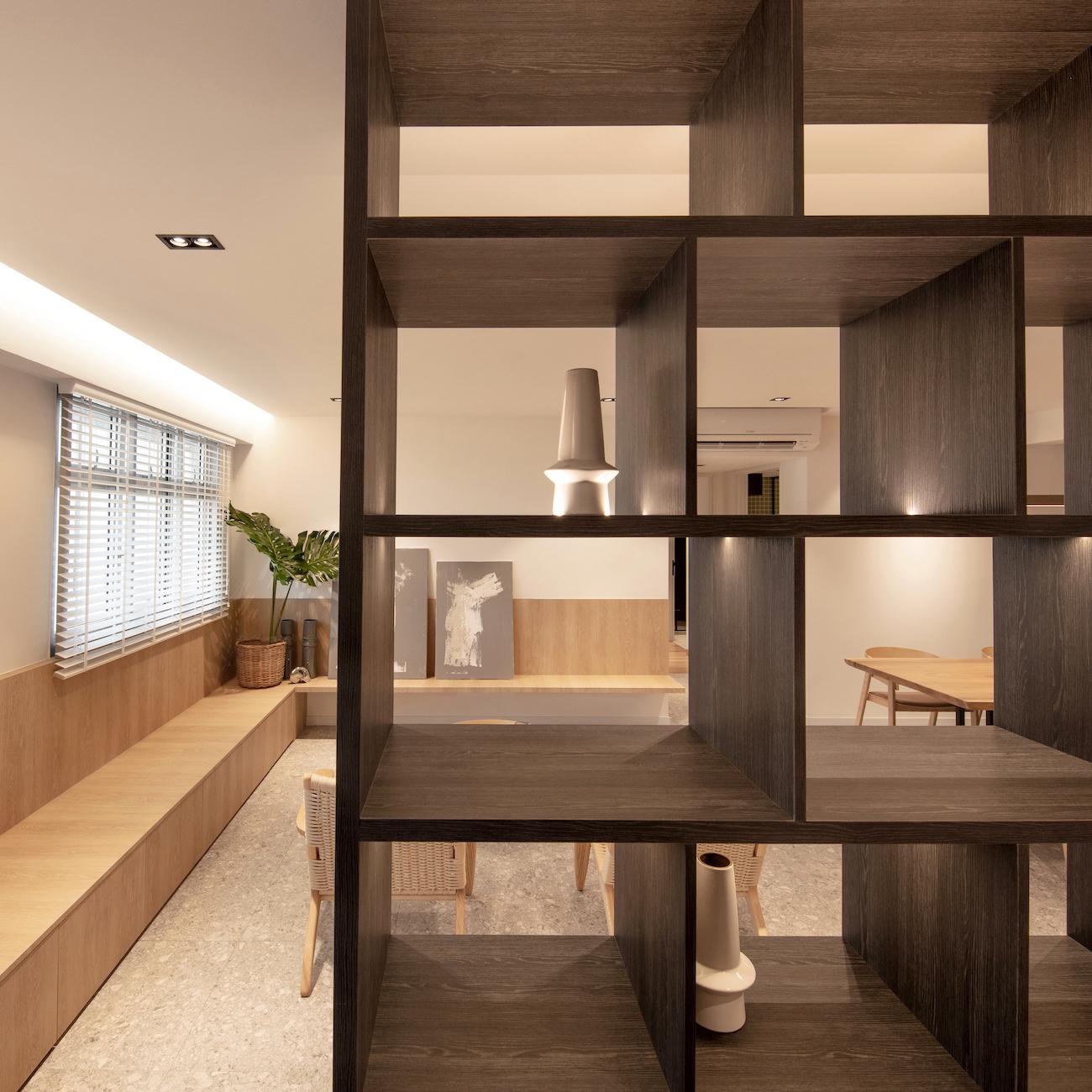 "The main brief from the clients was that they wanted a more spacious living and dining area," says Lim Shing Hui, principal architect at L Architects, of the homeowners with a penchant for hosting dinners for extended family members. "We wanted the users to move into a space where they feel comfortable, spacious and bright."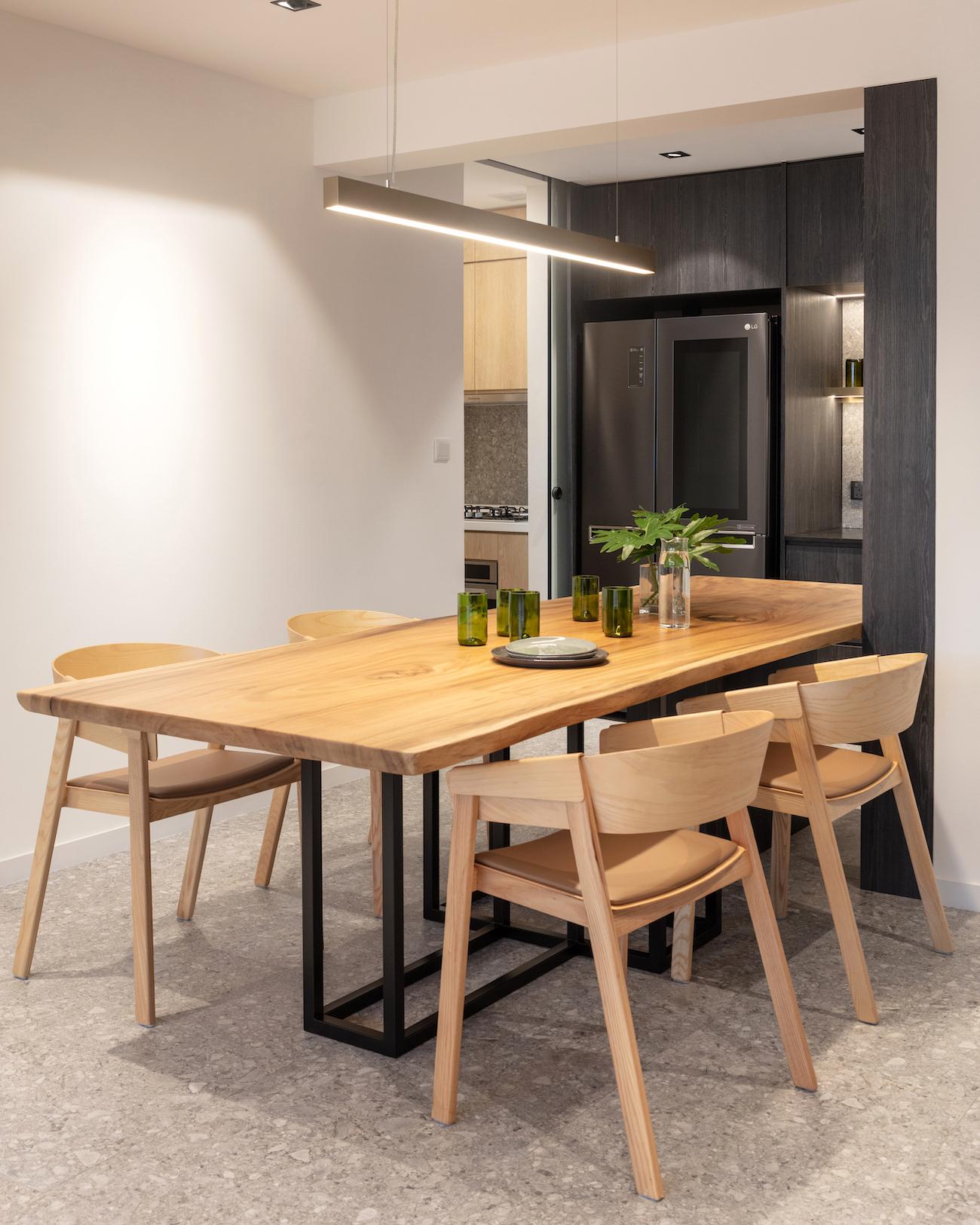 To facilitate this, the team set out to reimagine the layout and ambience, gutting a bedroom to create fewer but larger living areas through which natural light flows freely. The kitchen and dining room were also opened up into one seamless, fluid space, giving way to where the home's centrepiece now sits. "From the conceptual design stage, we knew we wanted to have a long table that could accommodate 10 people for a sit-down dinner," says Lim of the beautifully crafted "three-metre long natural timber table we managed to fit in", a vital componant during family gatherings. "That became a centrepiece of the house."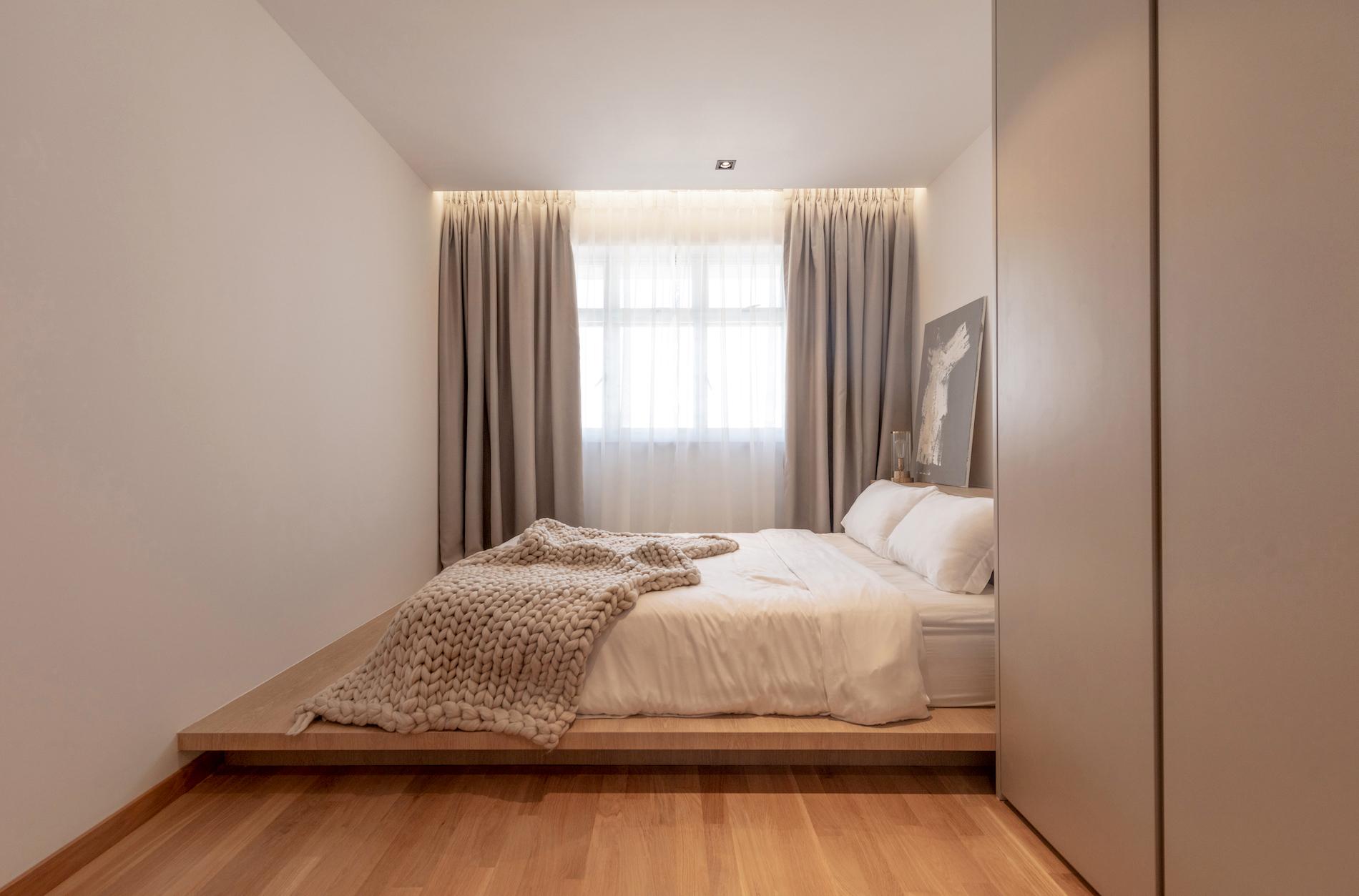 Rough edges were further smoothed out, with a sleek sliding mirror blocking out the glass louver windows and full height cabinets hiding the doors behind. Despite that, the home's character remains, thanks to a myriad of tactile yet timeless materials that have been woven throughout. Grey terrazzo-like tiles line the kitchen walls and floors, while travertine vanity tops are accentuated by simple glazed mosaics. Striking black-charcoal timber laminates provide a stunning visual contrast against the home's soothing white oak surfaces. All that creates a cosy haven in which the young family relishes quality time. "This is a true reflection of how they would like their family to bond," says Lim, "through doing daily activities together rather than retreating back to their own private bedrooms."
Scroll through the gallery (photography by Finbarr Fallon) below to see more of the home: