Having a residence backed by majestic mountains with sea-facing views has always been the dream that most people seek - a place where they can escape from the busy city and enjoy a moment of tranquil happiness.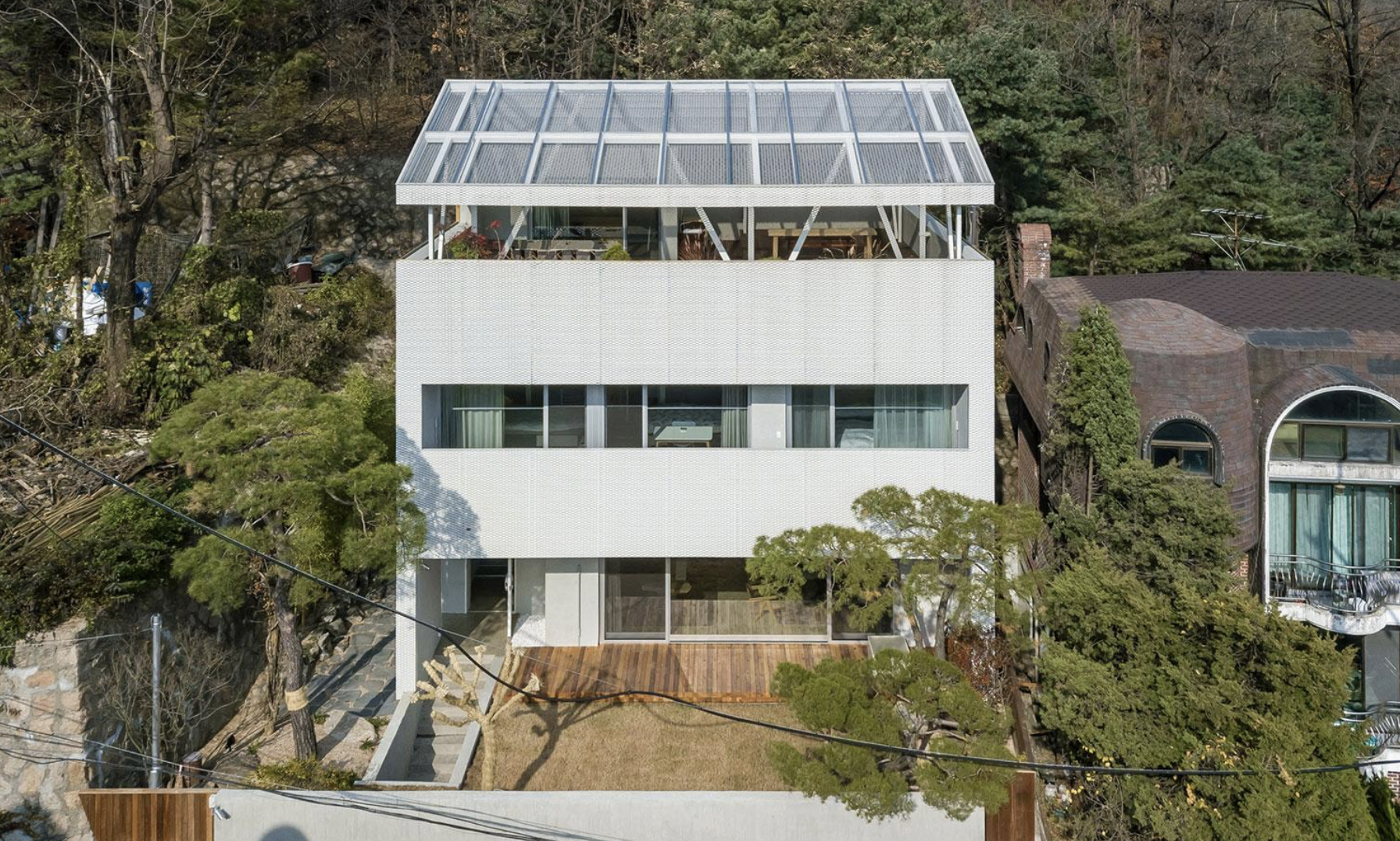 This three-story house at the foot of Mount Bukhansan in Seoul, South Korea, is a beautiful vision of home for a family of four. Initially, the left and right sides of the house were surrounded by buildings and stone walls, so it was challenging to obtain natural ventilation and good lighting. But the family hopes to utilise the advantage of living near Bukhansan National Park so that the children can be close to nature and at the same time have is own business space for informal meetings. To integrate the surrounding natural environment with everyday life, they sought BCHO Architects to create the perfect residence of their dreams.
The designer replaced the walls around the building with glass and used clear PVC panels from Lexan for the roof. The reinforced concrete structure of the house protrudes up to form a half wall that acts as a safety rail and a shelter from the sun and rain. A wide gap between the wall and the roof allows for unobstructed views of the city and the landscape beyond. The rooftop acts as an entertainment space for the whole family and brings them close to nature.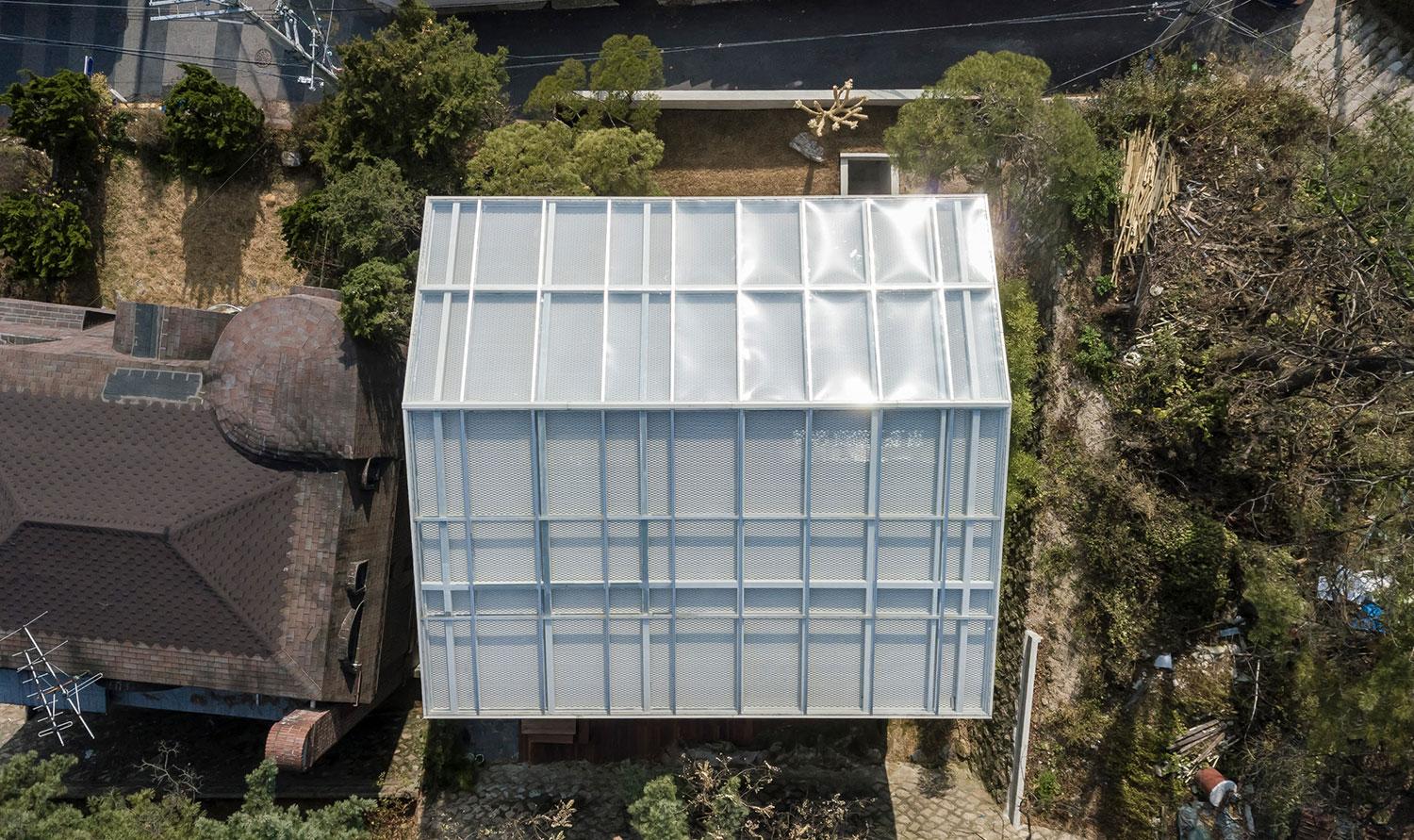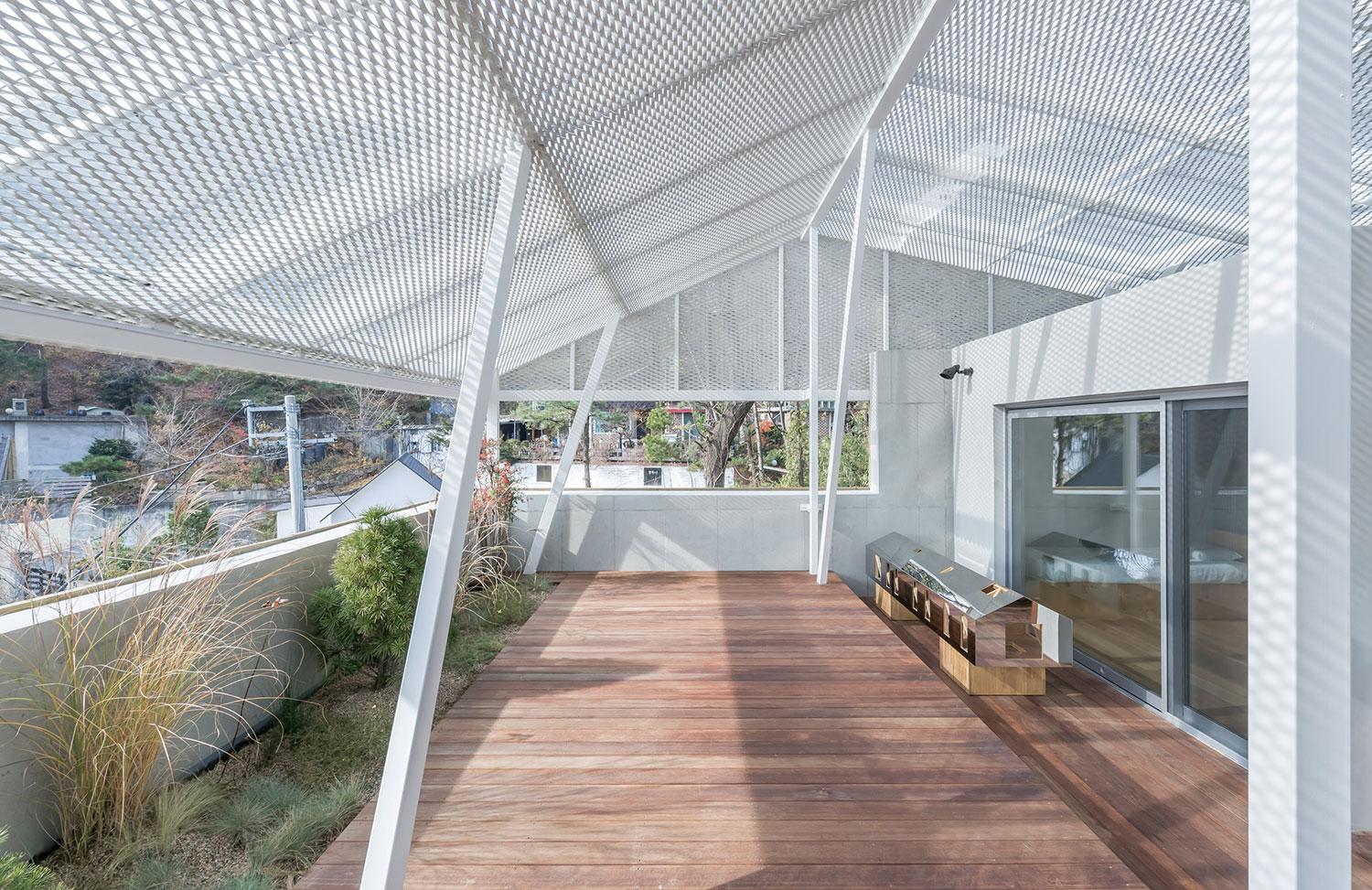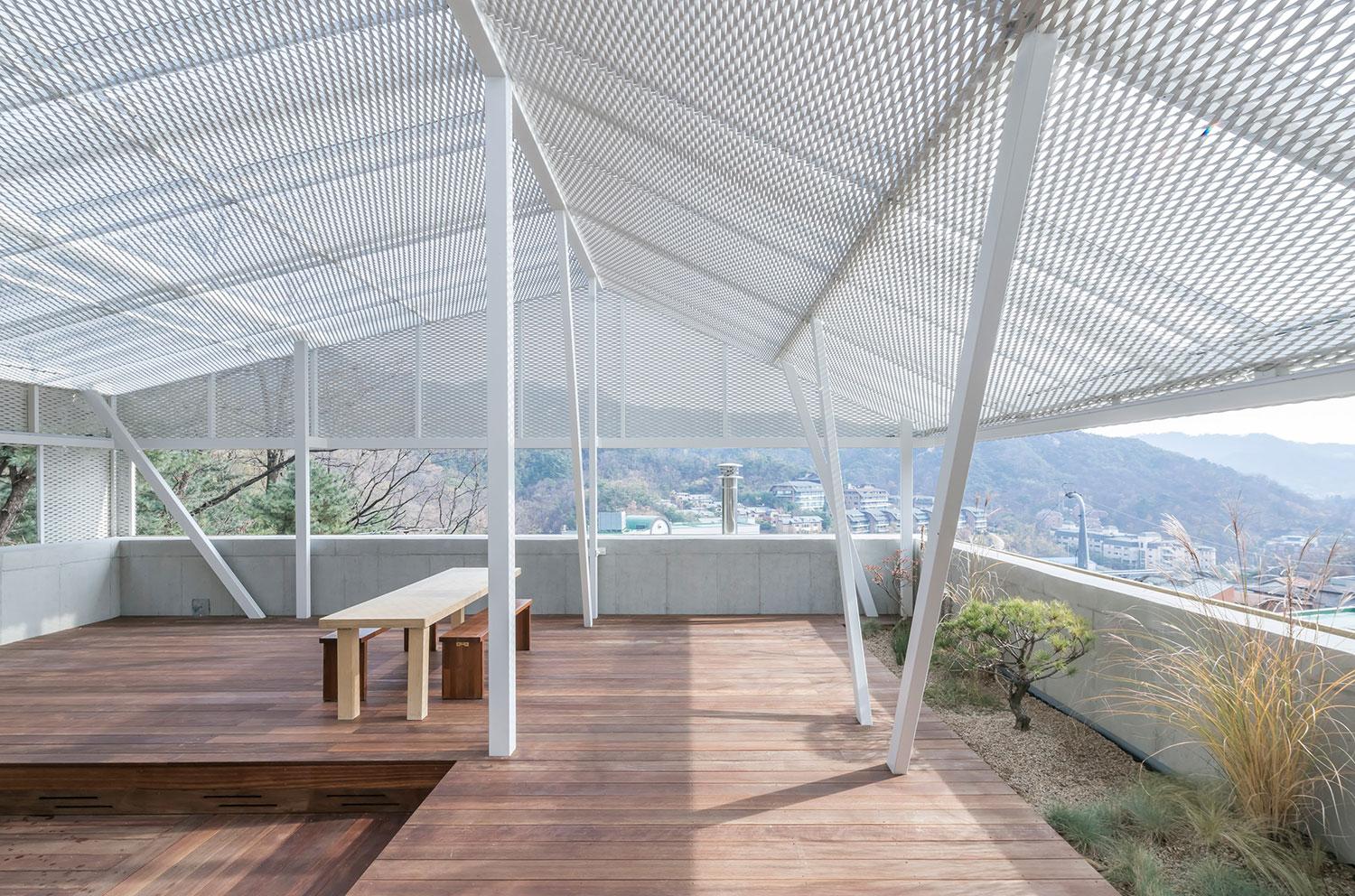 A single-walled room on the rooftop has raised platforms with day beds and features floor-to-ceiling glass and a sliding door.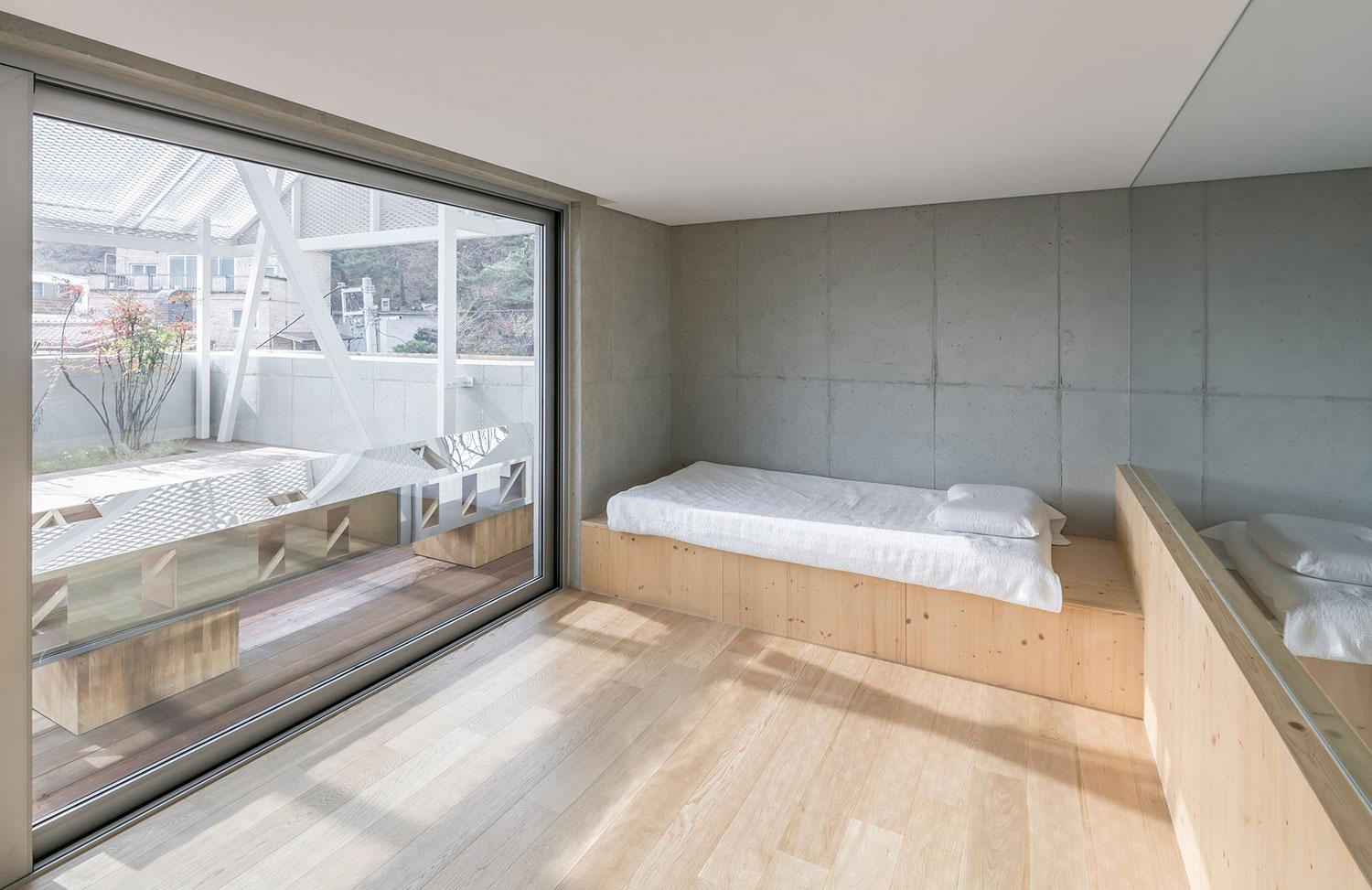 The house is mainly composed of concrete walls topped with gables made of white perforated metal. The mesh structure has a heat insulation effect and adds visual interest to the minimalistic appearance. On the first floor is the garage and entrance staircase, and the second floor has a large open plan living area that opens on to an outdoor deck. The natural cement texture combined with wooden materials is illuminated with natural lighting from the outdoor courtyard, so that the entire living room, dining space and kitchen is filled with warmth.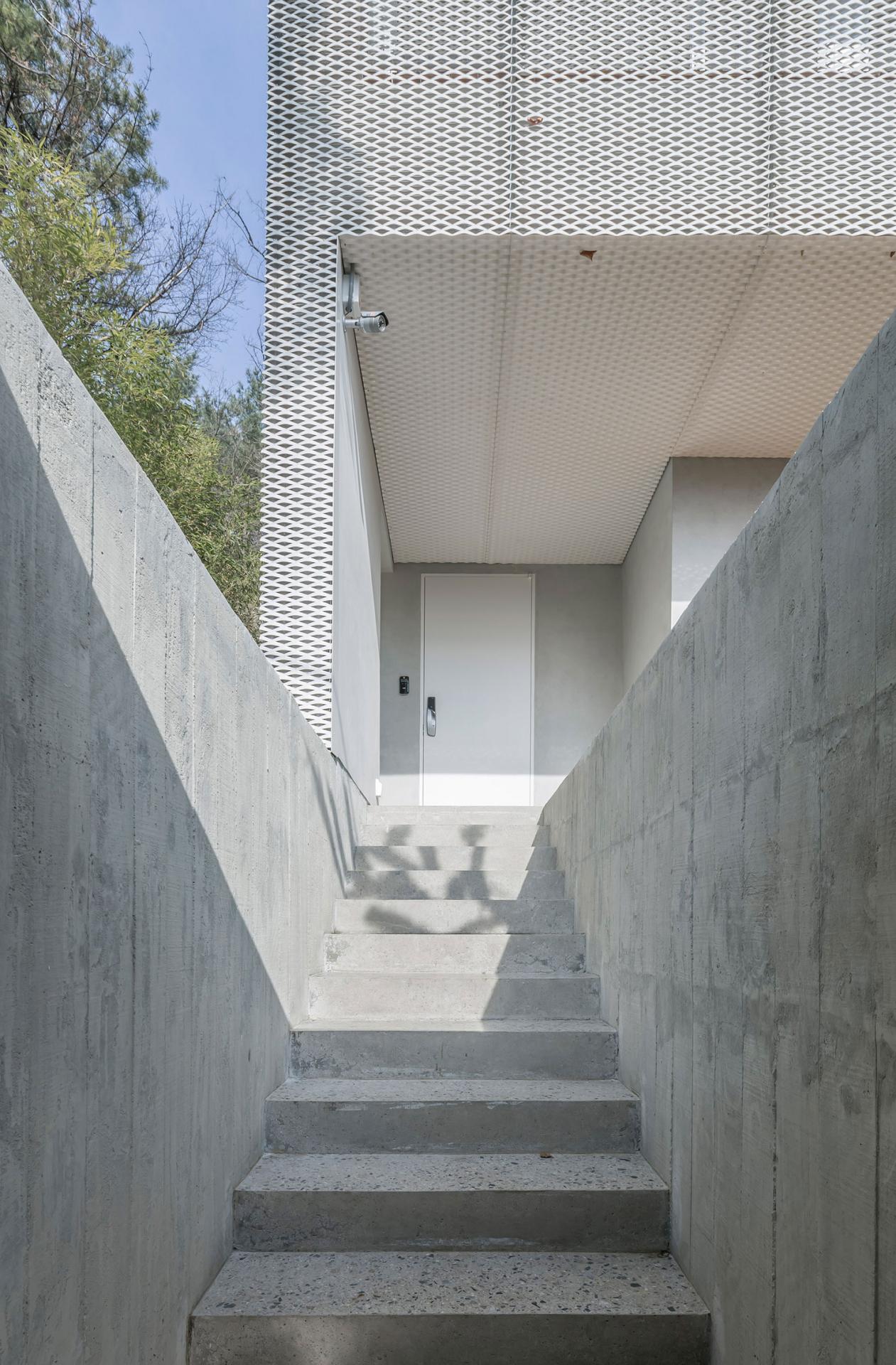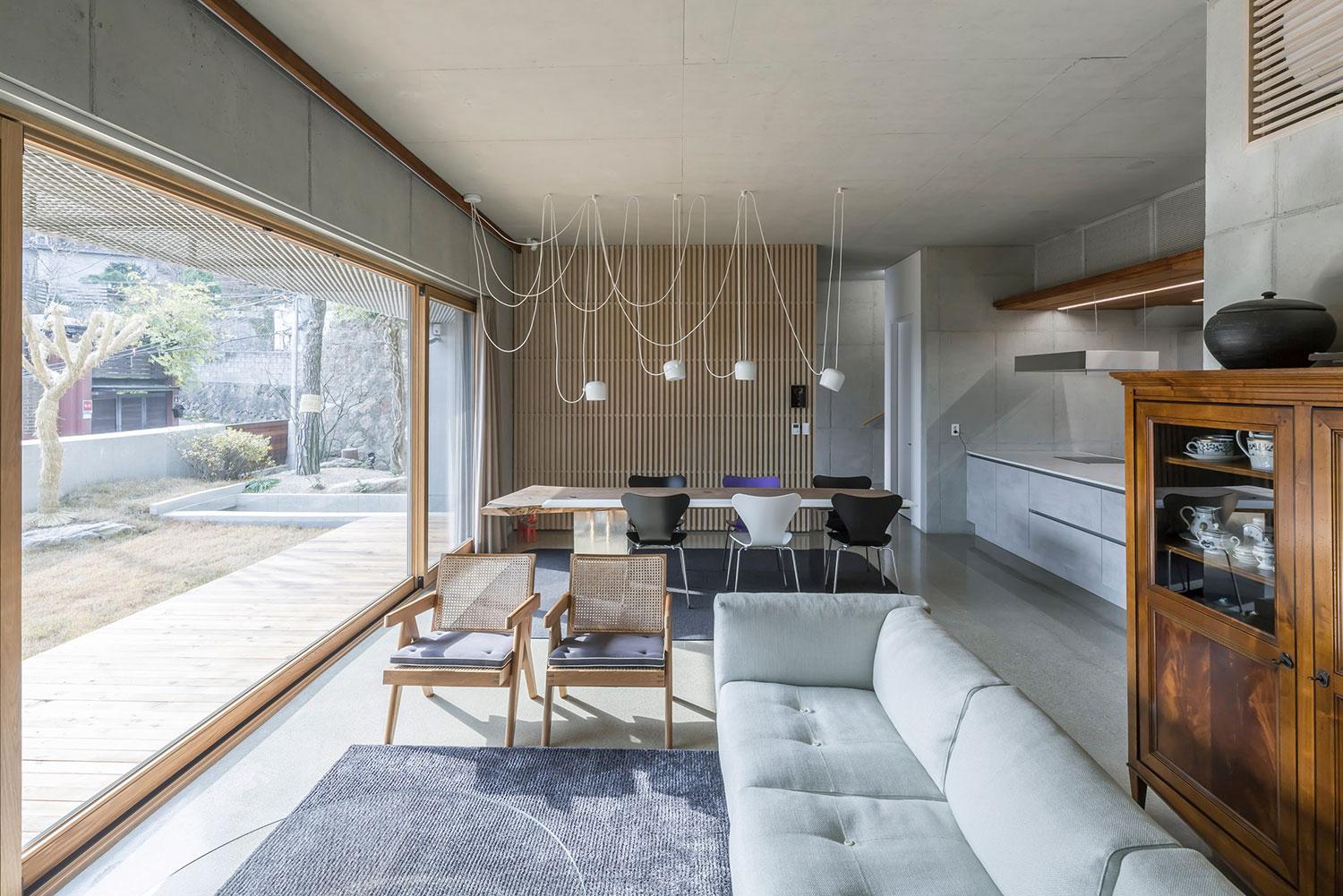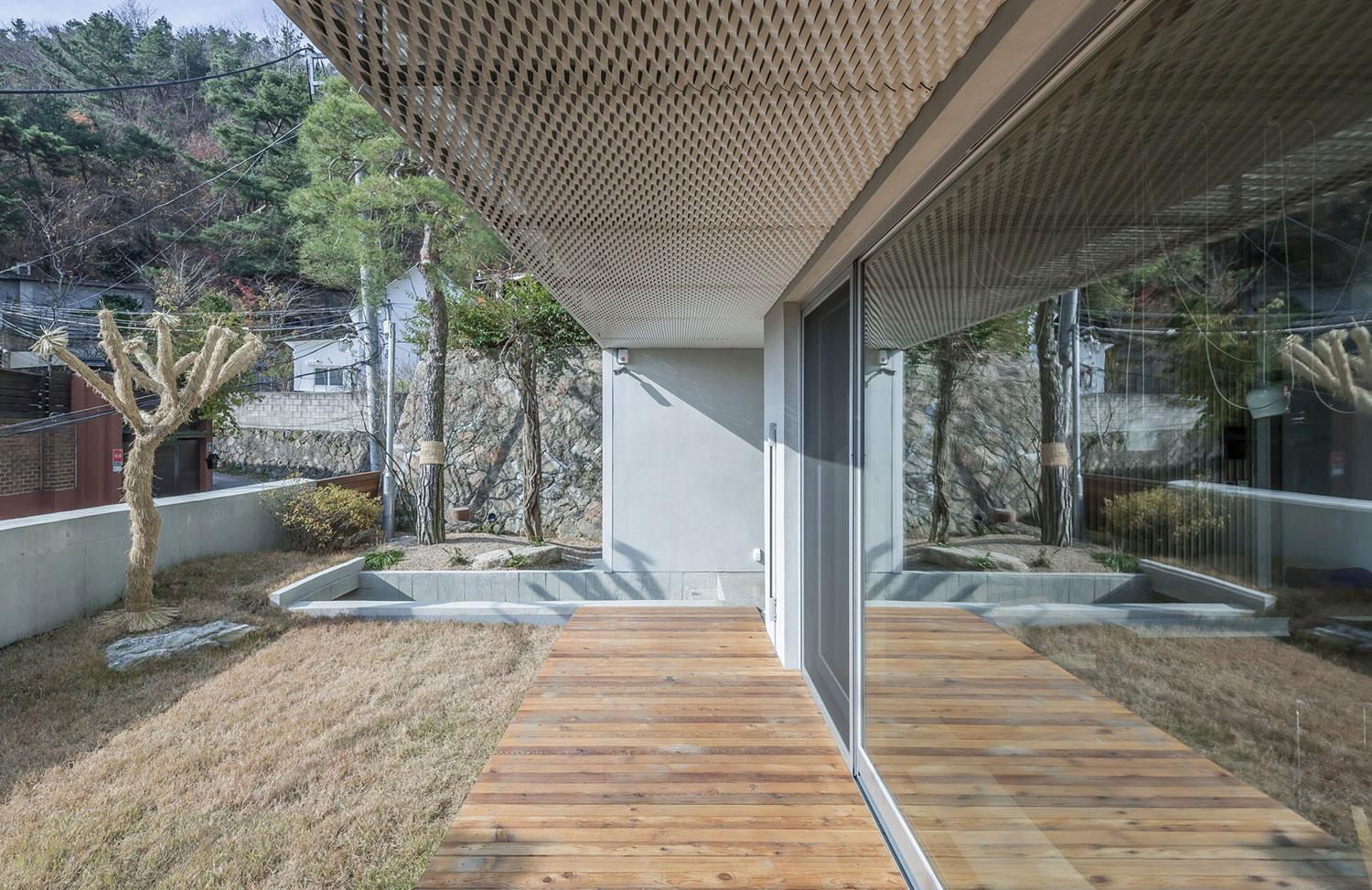 On the second floor are three bedrooms, side by side and all facing south towards the mountain views. The walls of the two bedrooms for the family's children are non-load-bearing, so when they grow up, their parents have the option to remodel the space.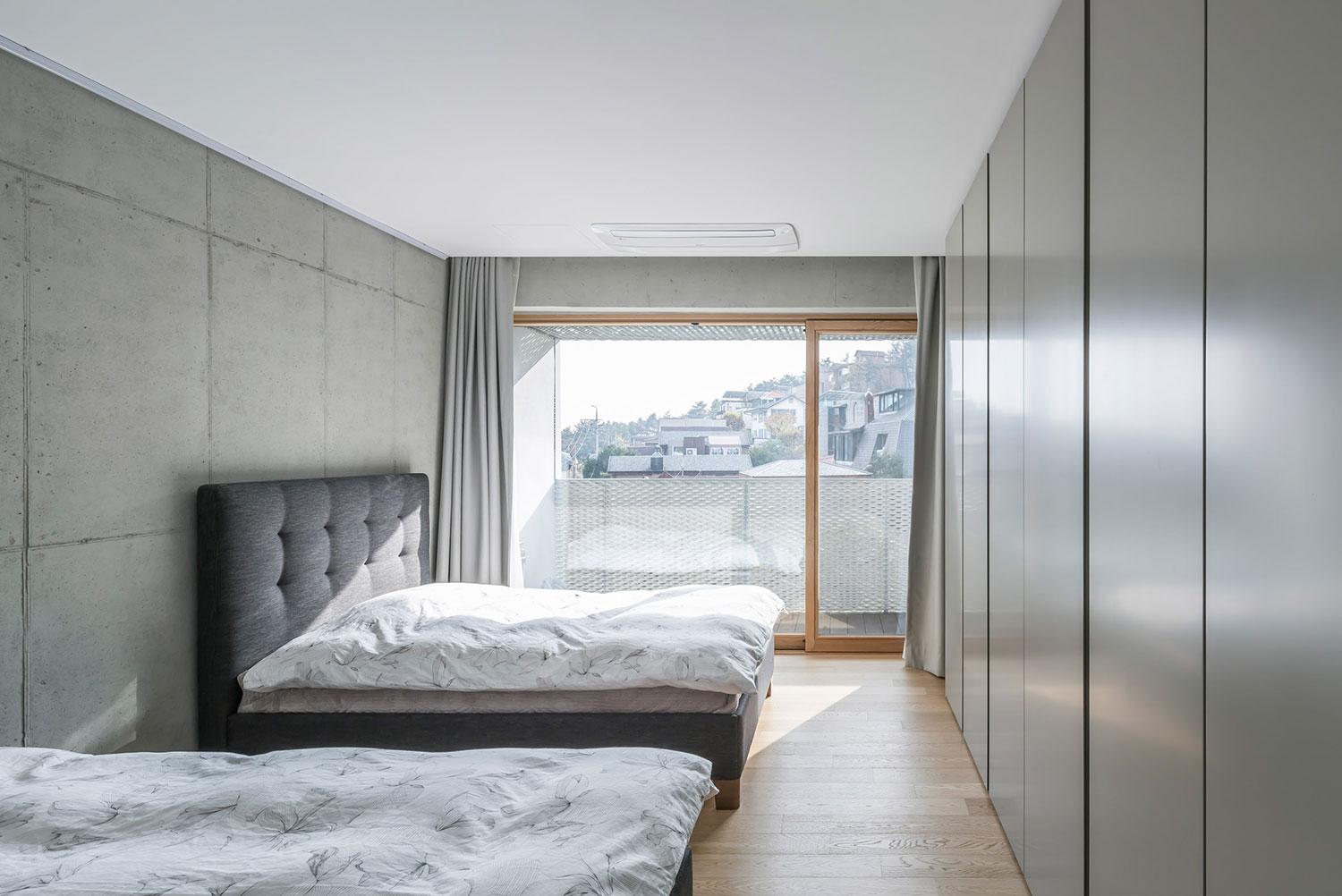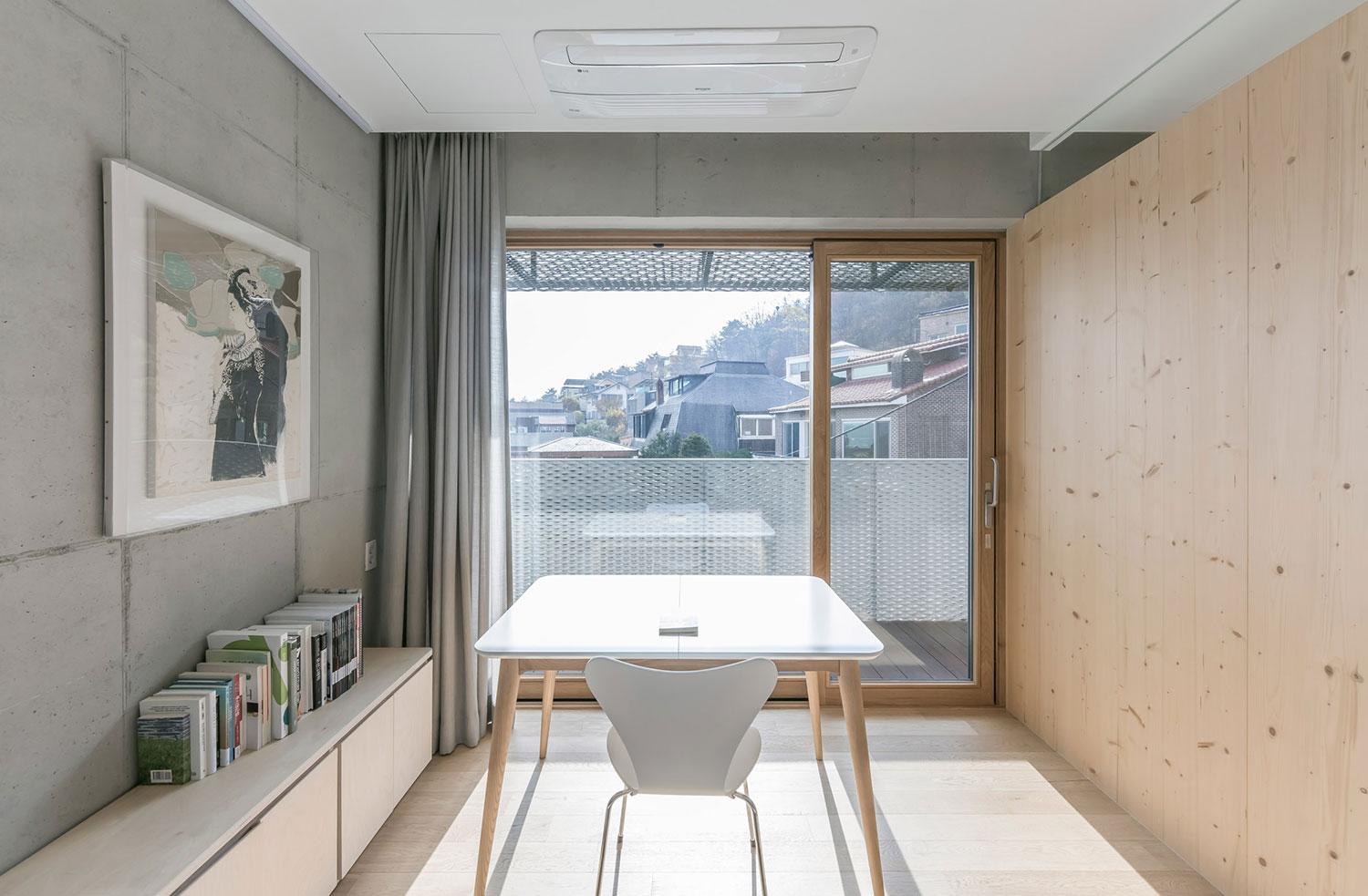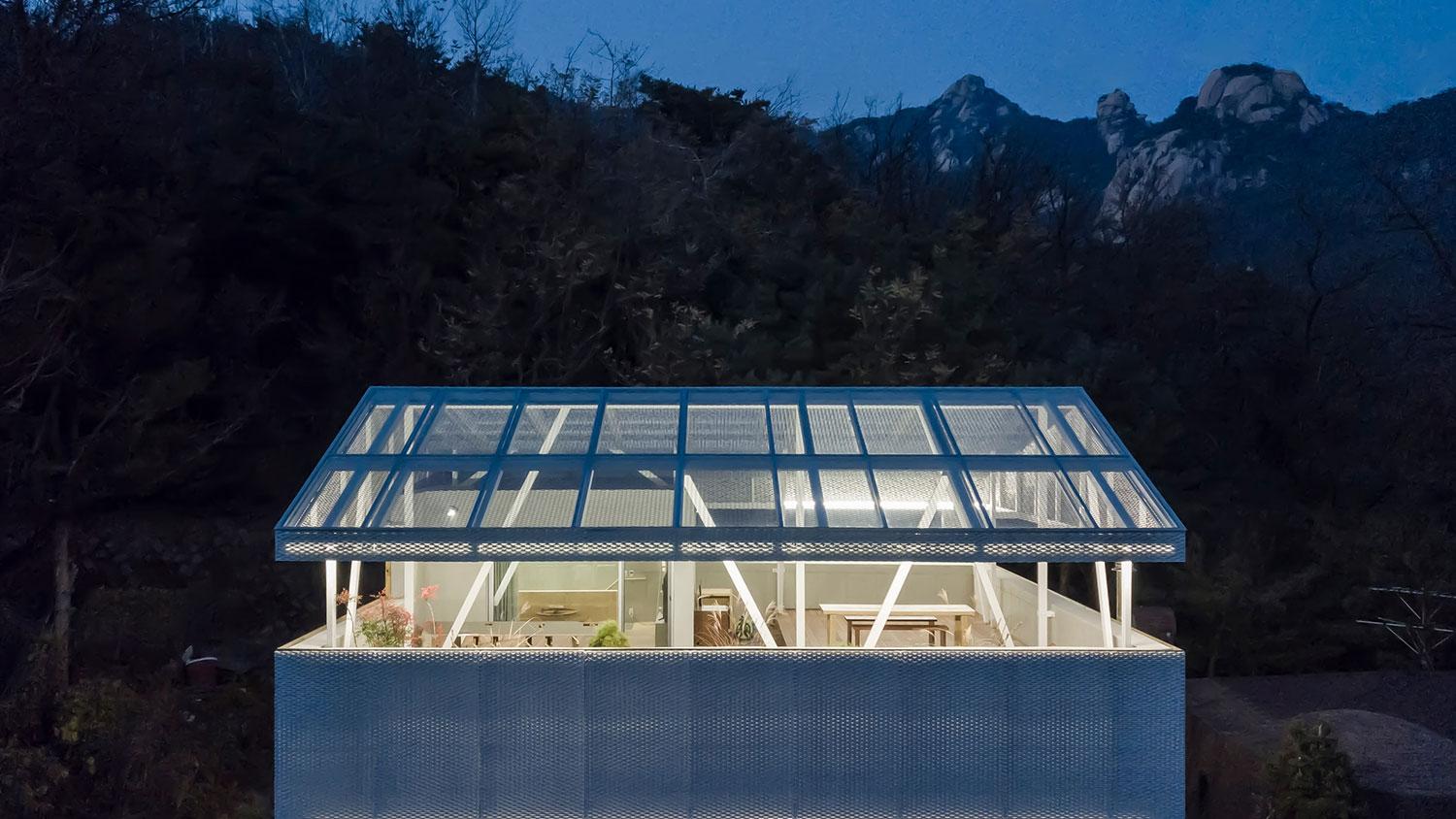 Photos:Dezeen