To quote the words of famed fashion editor Diana Vreeland: "The eye has to travel."
The enviable home of interior decorator and personal stylist Lucia Tait Tolani is not only a visual journey, but also a reflection of her passion for collecting special pieces. Inspired by travel, coffee-table books, and classical references, Lucia's striking Mid-Levels abode is an aesthetic feast brimming with patterns, punchy colours, and eclectic finds.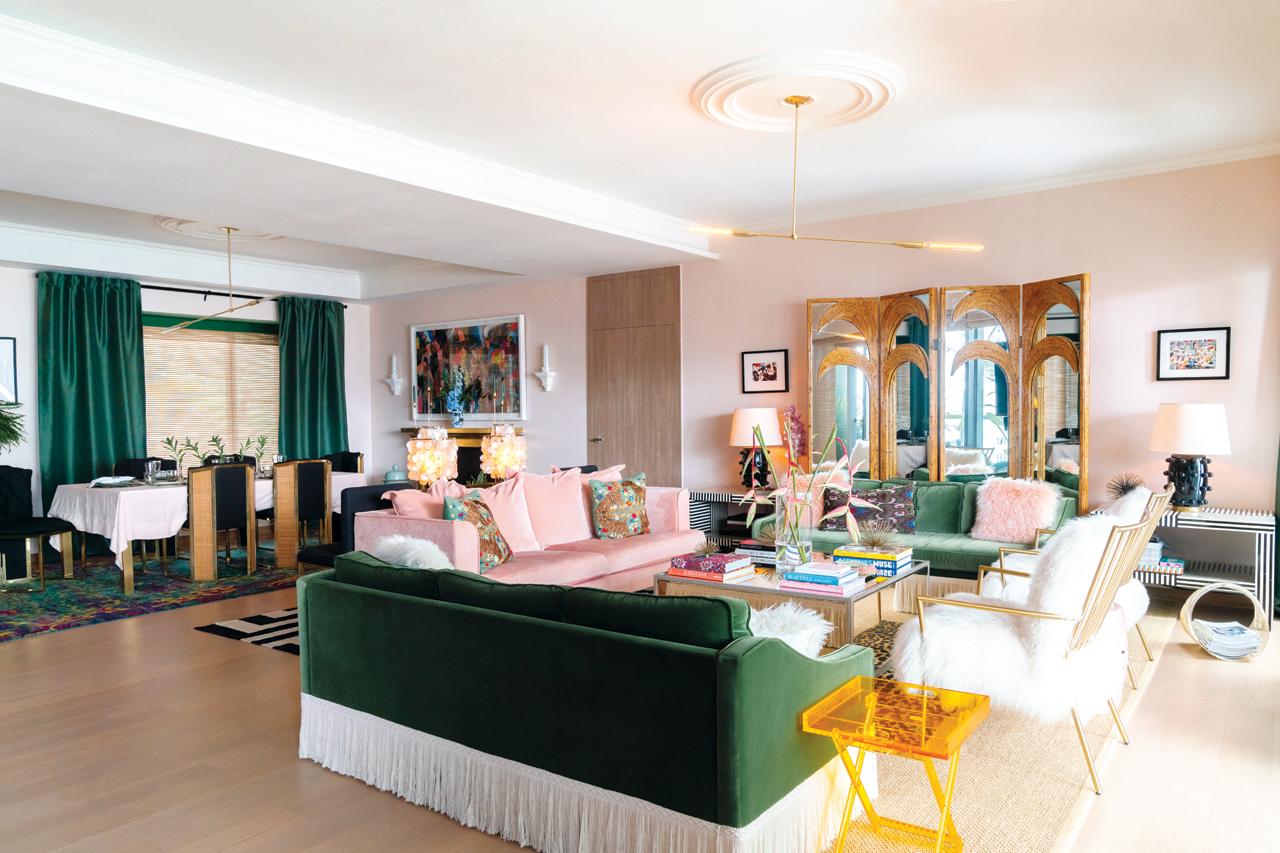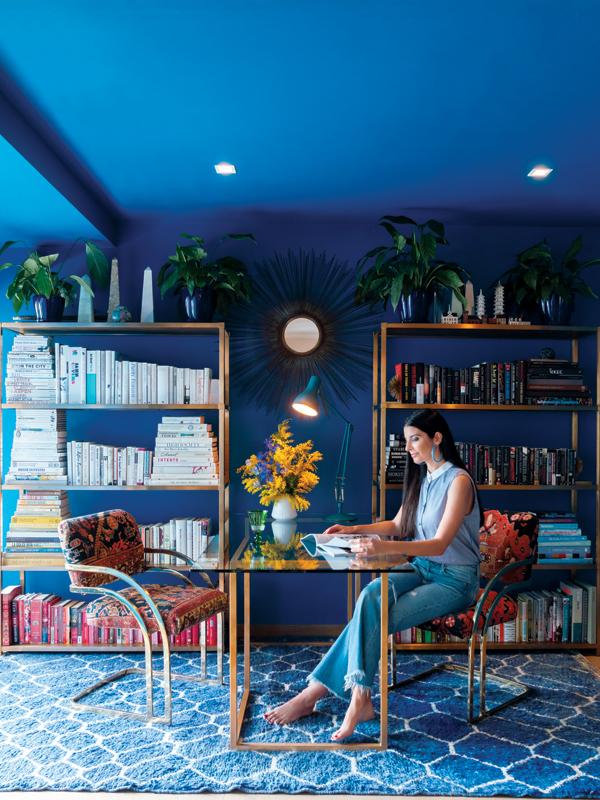 Hailing from New York City, Lucia wanted her home to be close to Hong Kong's energetic Central while also being somewhere quiet and green — and her residence of three years, situated halfway up the Peak, ticks all her requirements. Living with her husband and son in this newly renovated rental property, it was important for her to invest into the decoration while not being overly worried should they move in the future.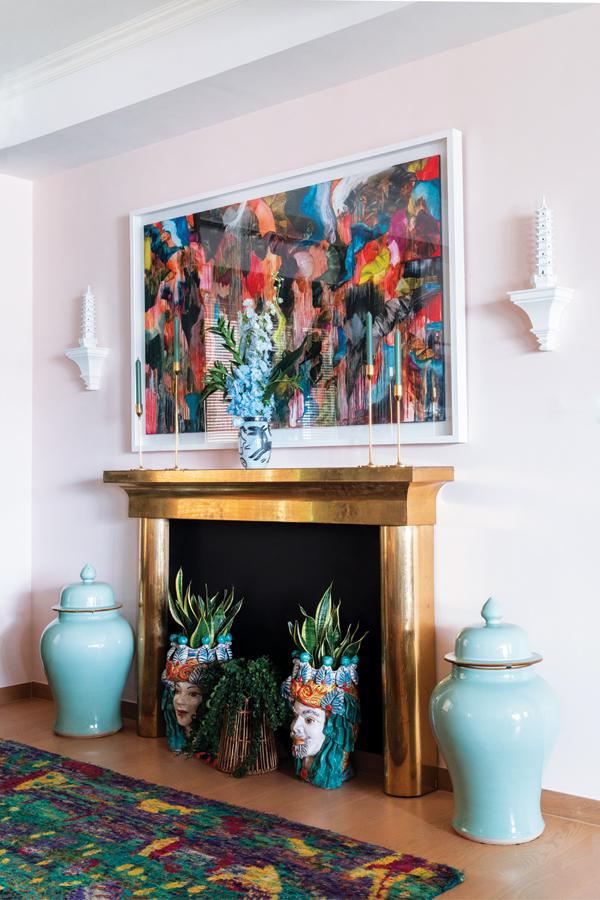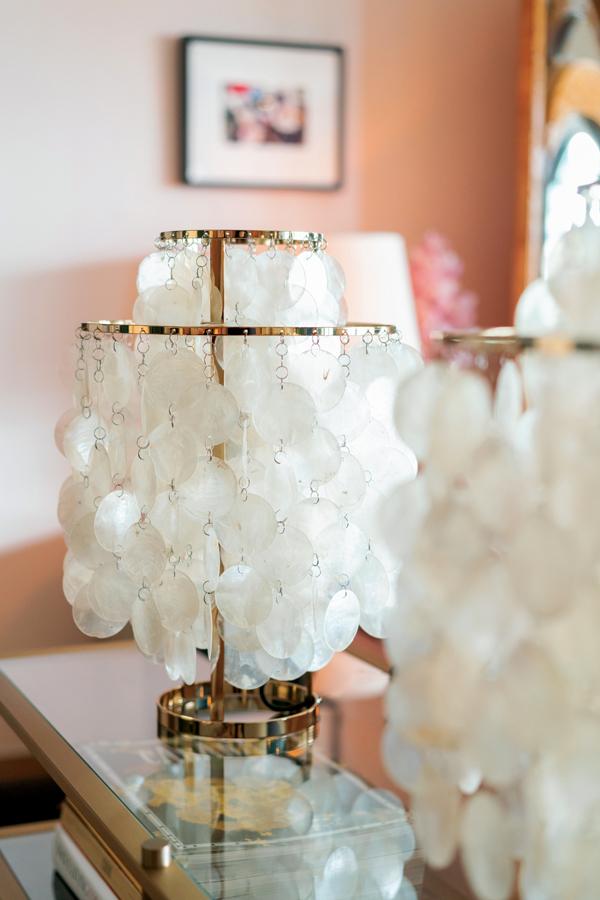 "It's grown up, but not precious – and most important of all, it's welcoming," she says of the home. The decor evolved naturally over time, following the course of Lucia and her family's lives. "The design follows the way we live, but the pieces are all from a point of passion," she explains. "I see something I love, I buy it and find a way to get it here – nothing stops me!"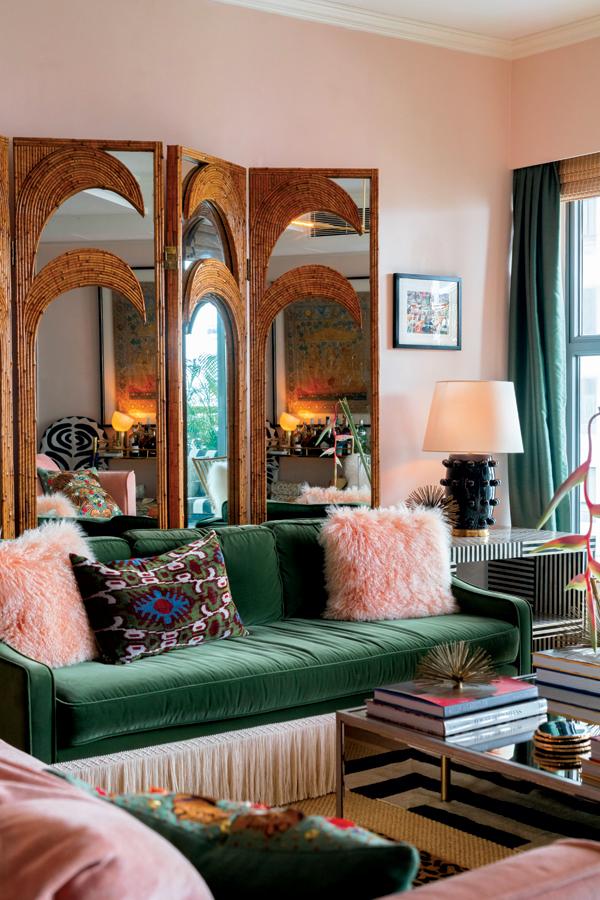 Finding that perfect item requires patience and luck in equal measure, as Lucia can attest. One of favourite accents, a 1970s Vivai del Sud bamboo and rattan palm-tree folding screen sourced from 1stdibs.com, took a couple of years to find. She had always wanted to put a screen behind one of the sofas to create a focal point in the room, as well as to envelop the space in warmth. "It took time to find the right piece, as I knew I wanted to have a 'wow' moment every time I came home," she shares.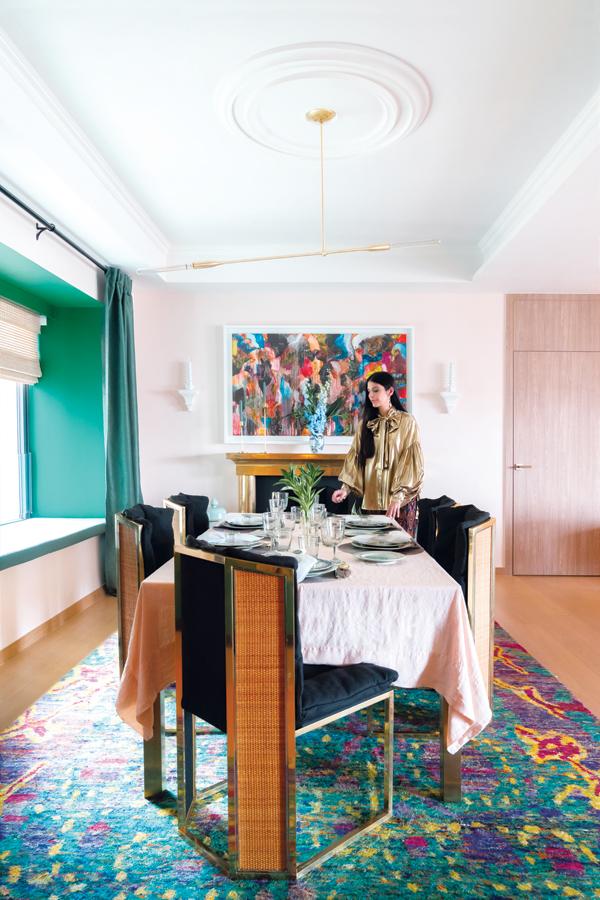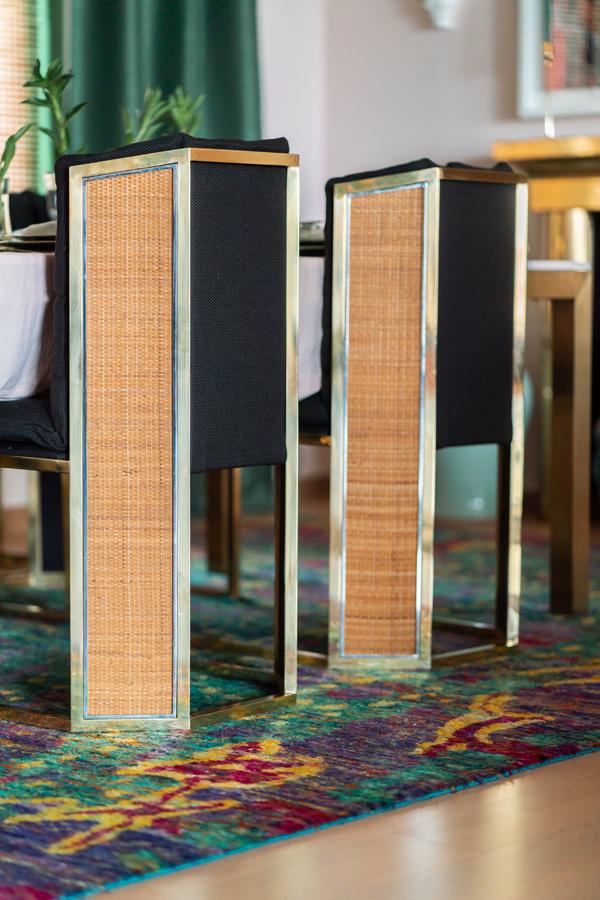 Another prized possession is a set of 1970s Romeo Rega brass and rattan chairs in the style of Gabriella Crespi. The chairs are reupholstered in a simple black Jim Thompson fabric from Altfield, although she may update them in the future. "The chairs have so many upholstery possibilities – I will do them in something wild and yet to be discovered," she says.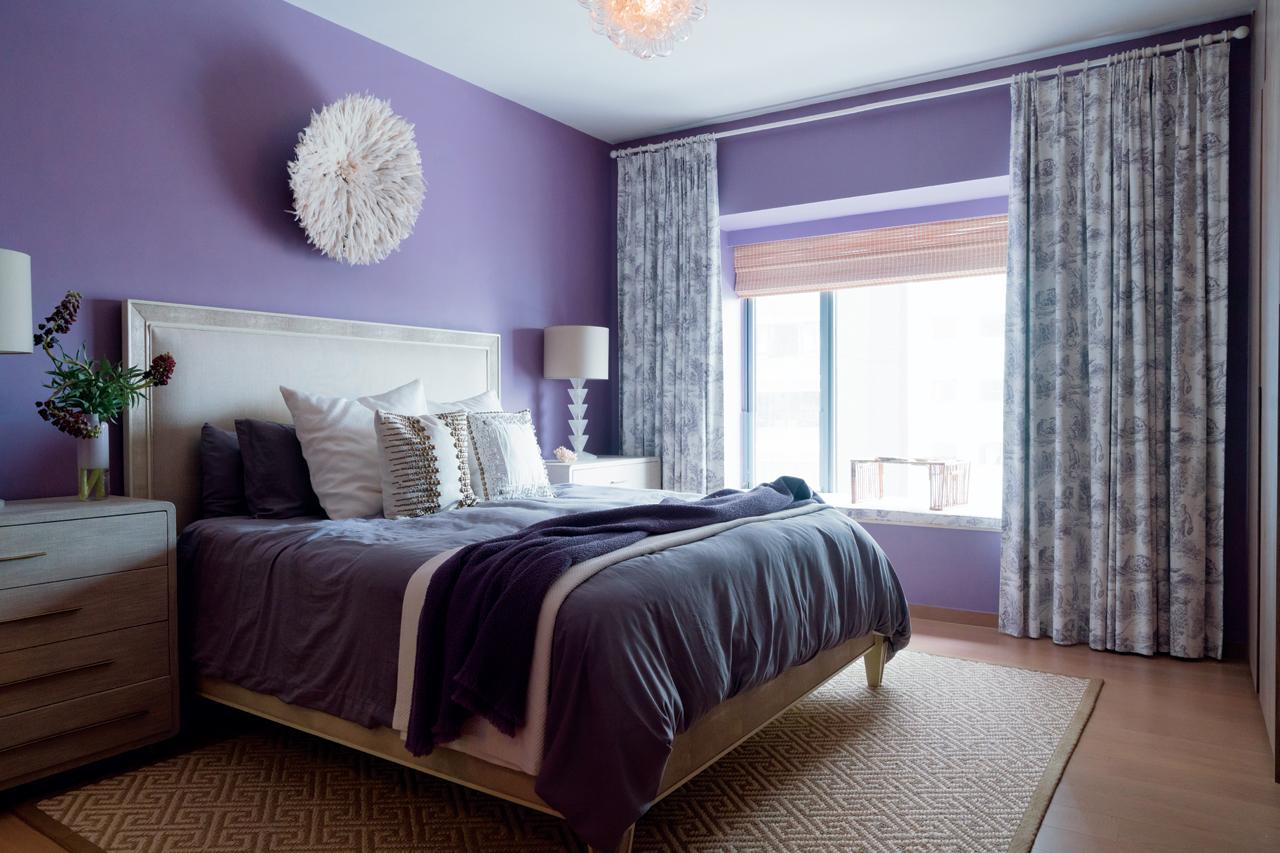 Lucia's background in fashion has undeniably influenced her decor taste and approach. But, unlike fashion, which changes seasonally, she doesn't see a need to apply certain rules to interior design. "I love that for interiors, there isn't a persistent need to change, change and change," says Lucia. "At home, ideas evolve over time and the right piece comes when it's supposed to."
Photography by Sunfai Ng
Production: Manica C. Tiglao
Art Direction: May Lau
A version of this article originally appears in our April 2019, available on newsstands.