Every home is like a treasure trove of the things that matter most to a homeowner, from memorabilia and collectibles to the more intangible such as childhood memories, evolving impressions and worldly influences.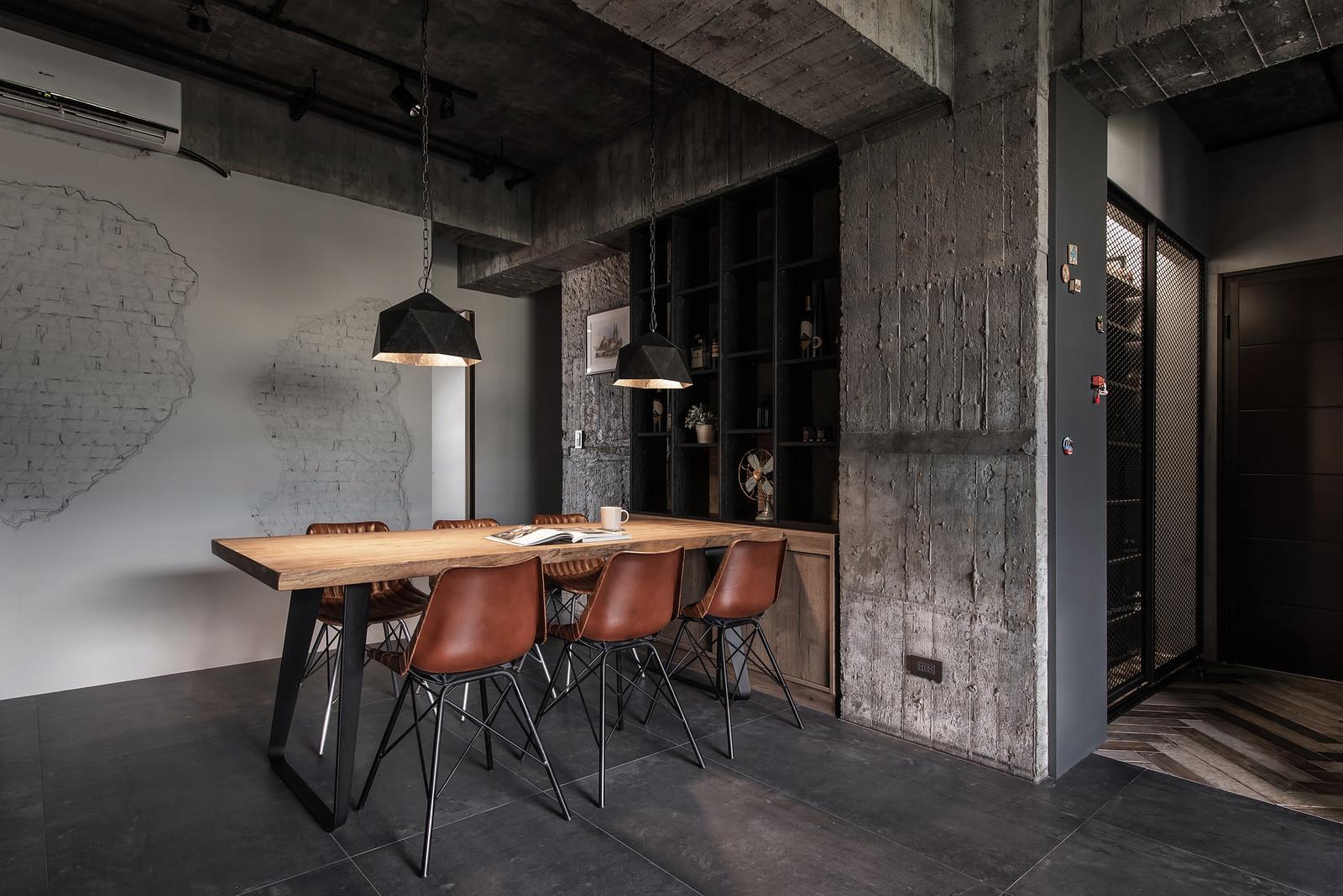 "Home is very important to me," says dapper Taipei-based hairstylist Ethan of his apartment drenched head to toe in a dark, moody ambience. When asked about the inspiration behind this unique look, he recalls his childhood memories of living in a rusty, old house where there was often water leaking or decay found in the wooden pipes. That unfinished, tactile look set the design direction for his lifelong dream of one day creating a bachelor pad that reflected his personality and artistic sensibility.
An avid traveller – often staying at local B&Bs and small hotels – Ethan became a sponge of the various cultures that he came across. These influences seeped into the many Western-style hairstyles he creates for his clients as well as the high aesthetic standards that he has for his own home. When he encountered this old and worn out apartment in his hometown of Taipei thanks to the city's urban renewal plan, he wasted no time to start designing his dream home.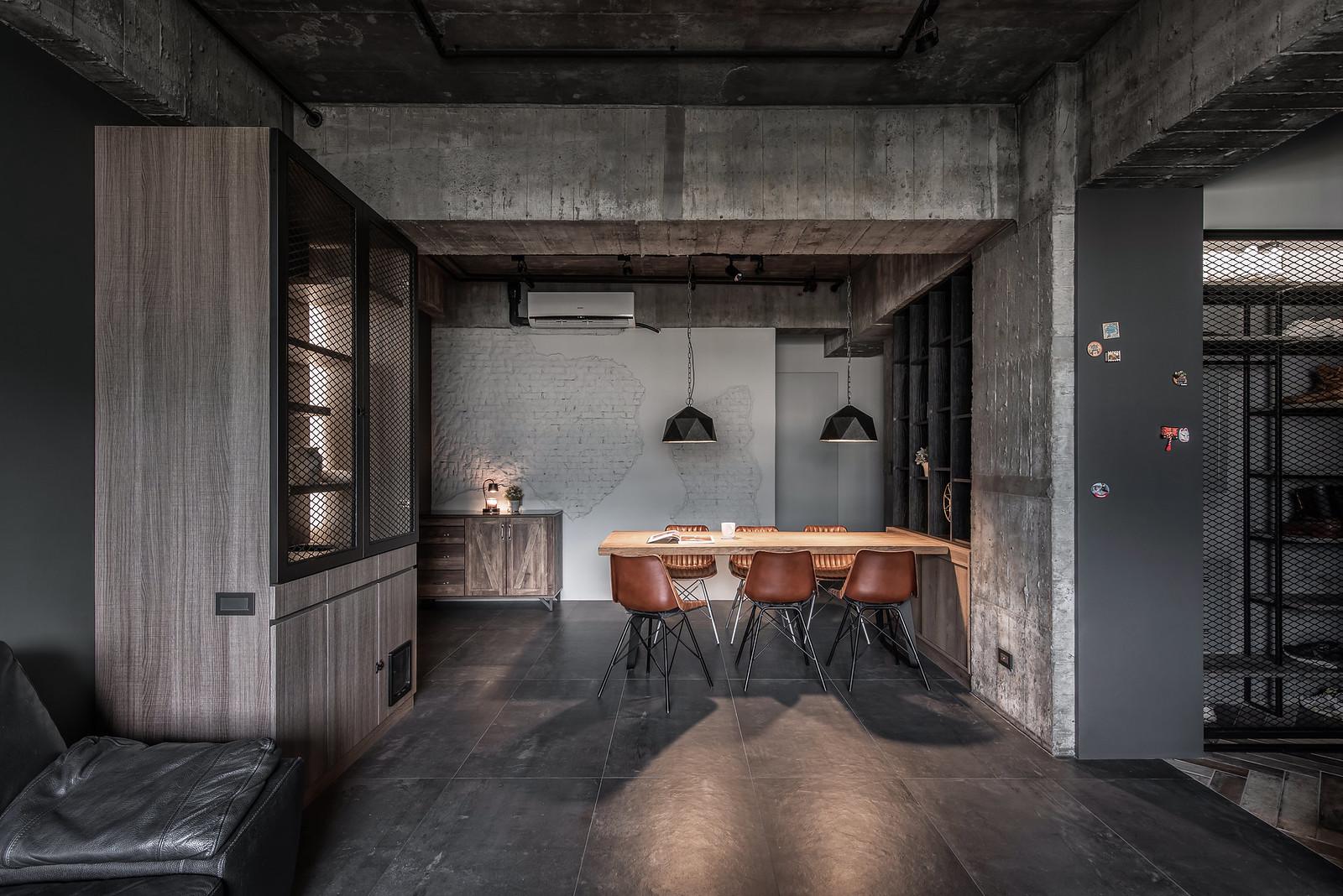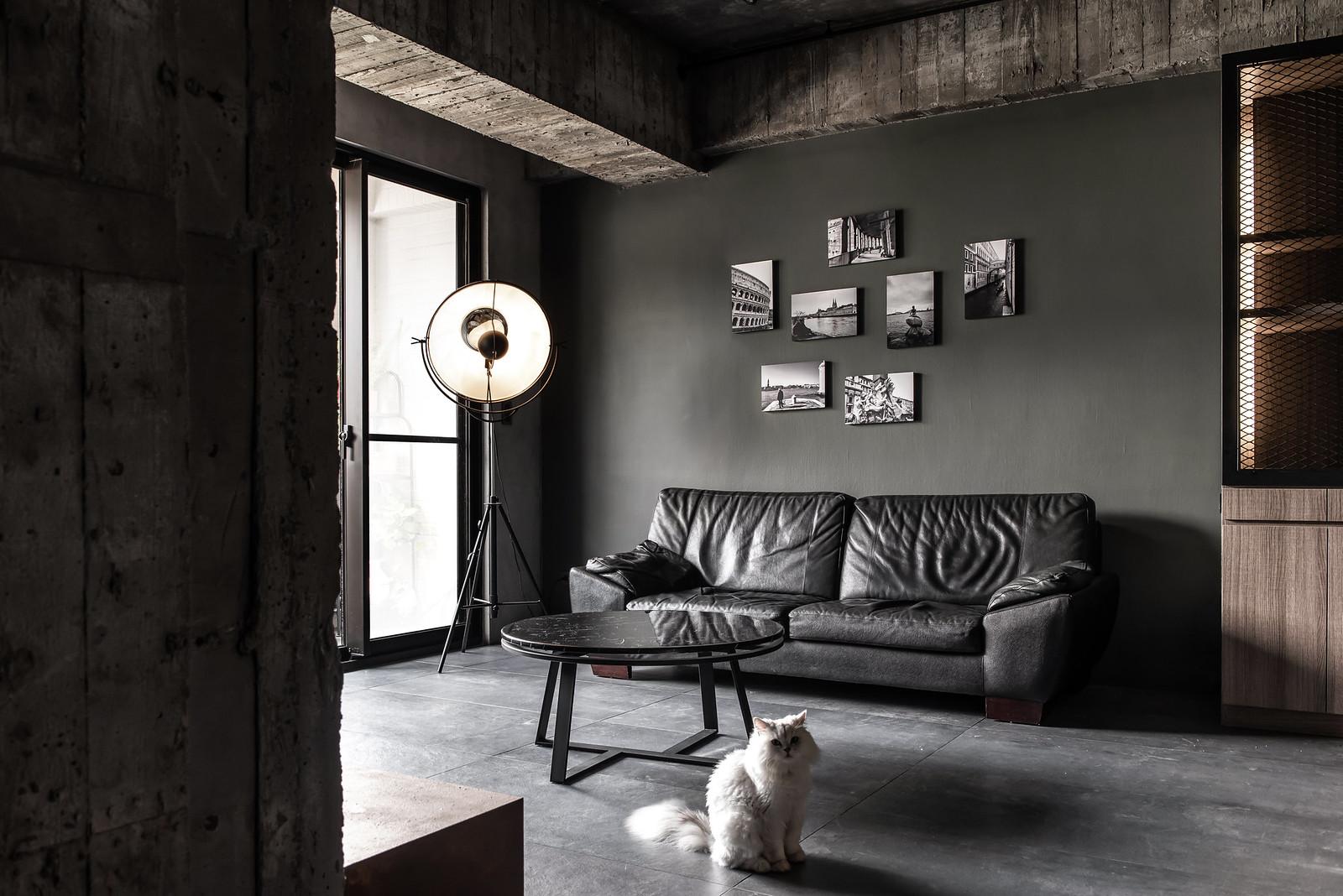 Working with Taipei-based design studio House Plan, Ethan created a space with an American-European industrial appeal that at the same time is warm and welcoming. The surfaces' natural roughness and rawness have been painstakingly retained, over which the team painted a dark palette of charcoal grey, brown and black. Exposed ceilings and intentionally unpainted exposed brick walls meet grey-black floor tiles that capture Ethan's masculine and slightly flamboyant personality.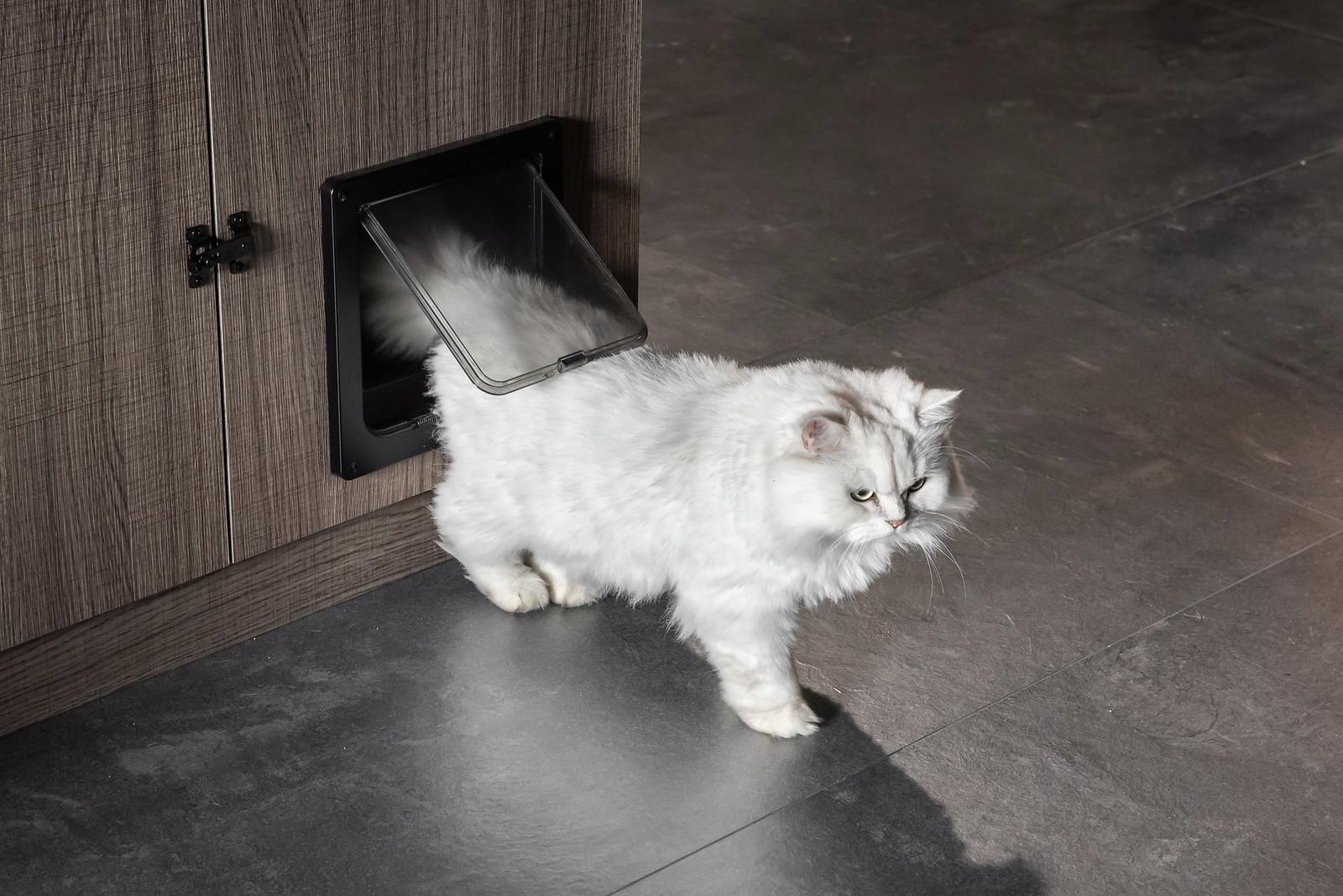 Despite this, Ethan also hoped for his space to be a cosy and warm environment especially for when he wishes to bake his favourite desserts in the kitchen or for when his elders and family members stayed over. As such, soft lighting fixtures, timber furniture and leather seats have been incorporated into various areas to help the space truly feel like home.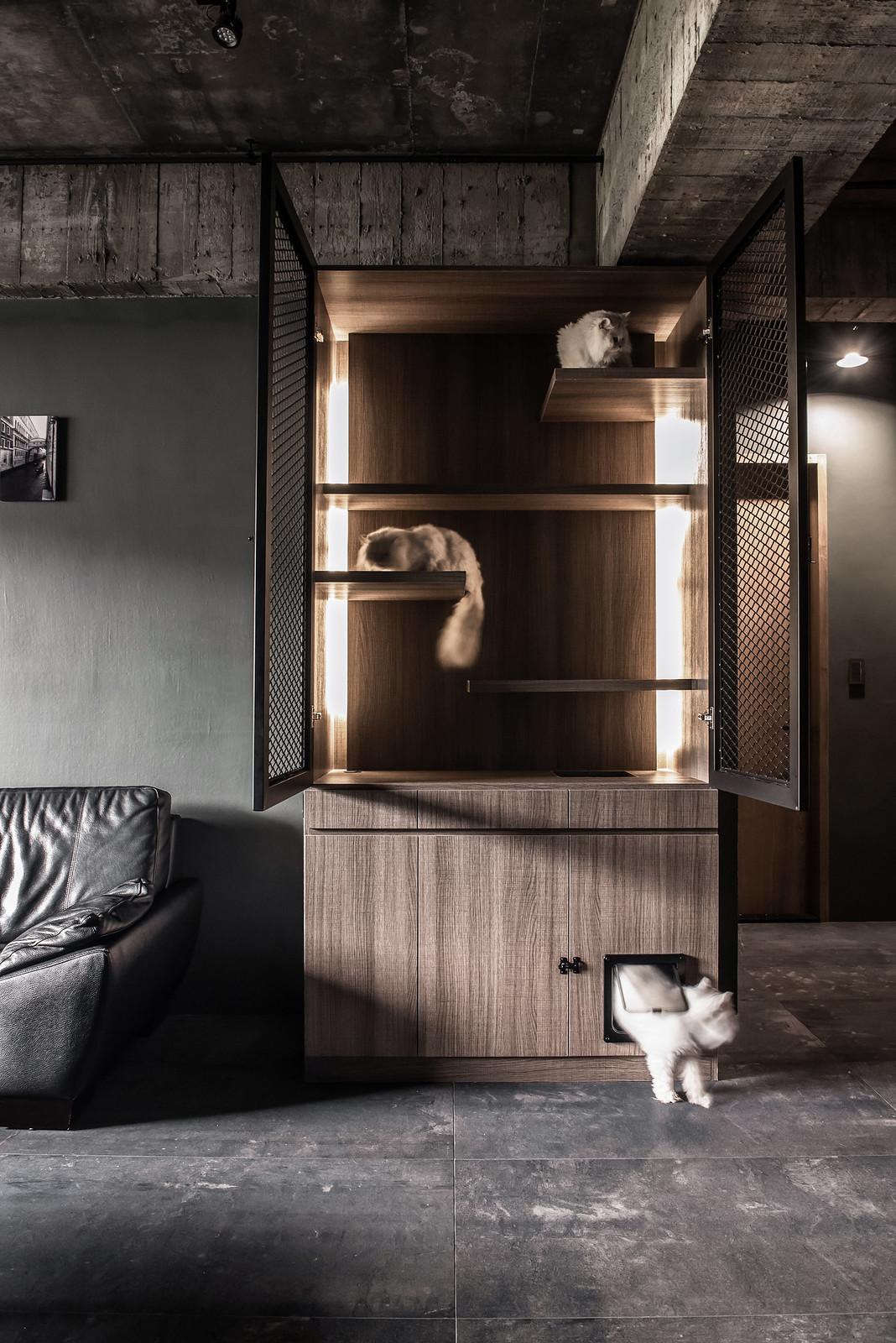 Other family members' needs have also been thoughtfully considered by Ethan – namely, his many cute kittens. Ethan is an ardent cat lover and was careful to design plenty of open spaces that allow them to run around as much as possible; he also asked the design team to create a large cat house using durable materials, through which his cats can roam in and out. This characterful home of Ethan's childhood dream, his warm personality and the needs of his beloved family.
Photos:House Plan
Scroll through the below gallery to see more of the home: