When we have our first home, no matter how big or small it is, we will do our best to take care of it and make good use of all the advantages the space provides.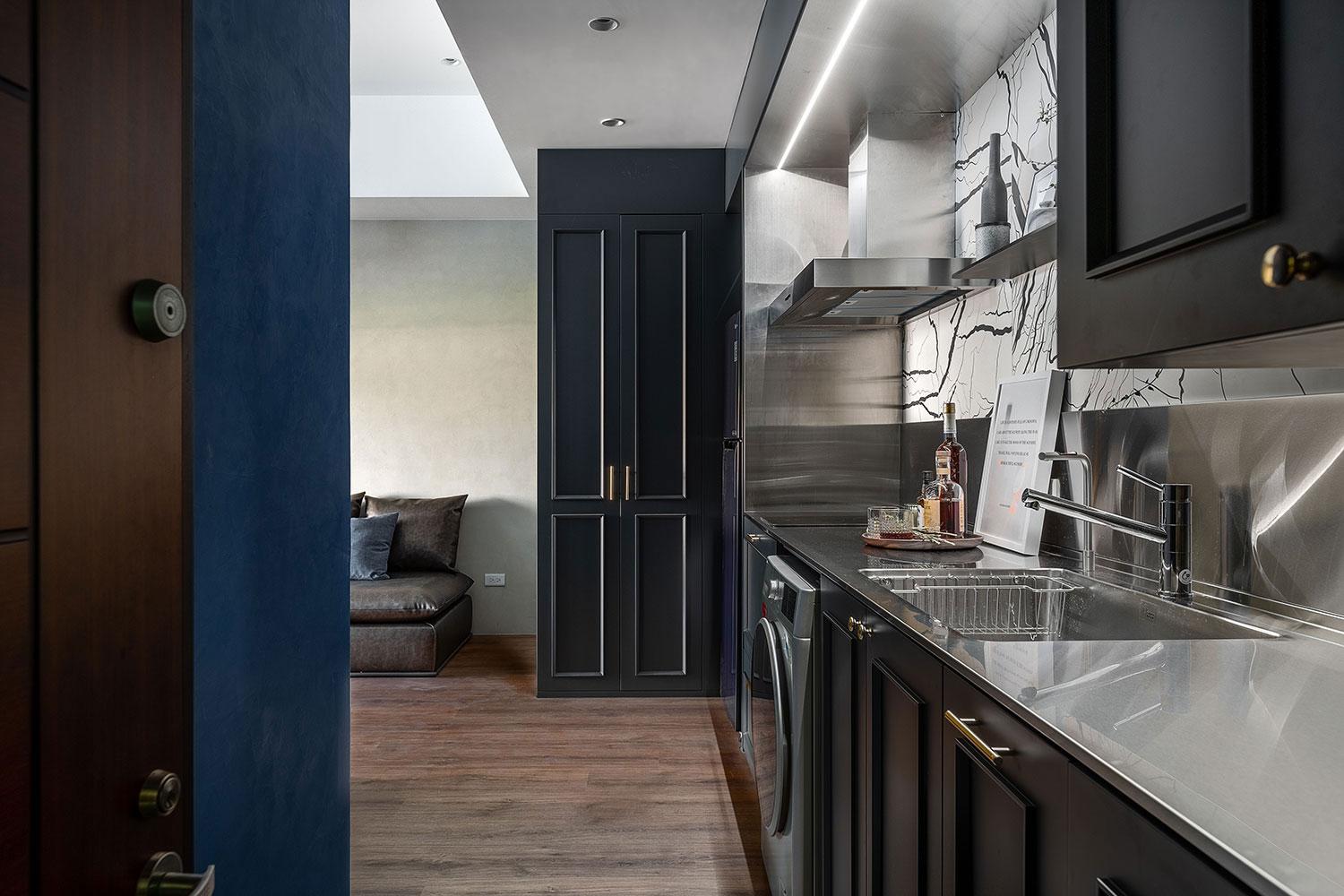 For young people of the new generation, it is not easy to buy their first house. After working hard for a long time, they finally find a home that they can call their own. For this single aristocratic homeowner, he bought this space for himself in the bustling downtown Taipei.
Although the floor plan is only about 463 sq ft, the vertical height of 3.7 metres is a considerable advantage. To make this house fit for meditation after work every day, the homeowner approached Archlin Studio to redesign the complicated layout into a more straightforward space with ample storage. He also hopes to combine an industrial theme with an elegant French style - a new take on the stereotypical idea of a bachelor pad.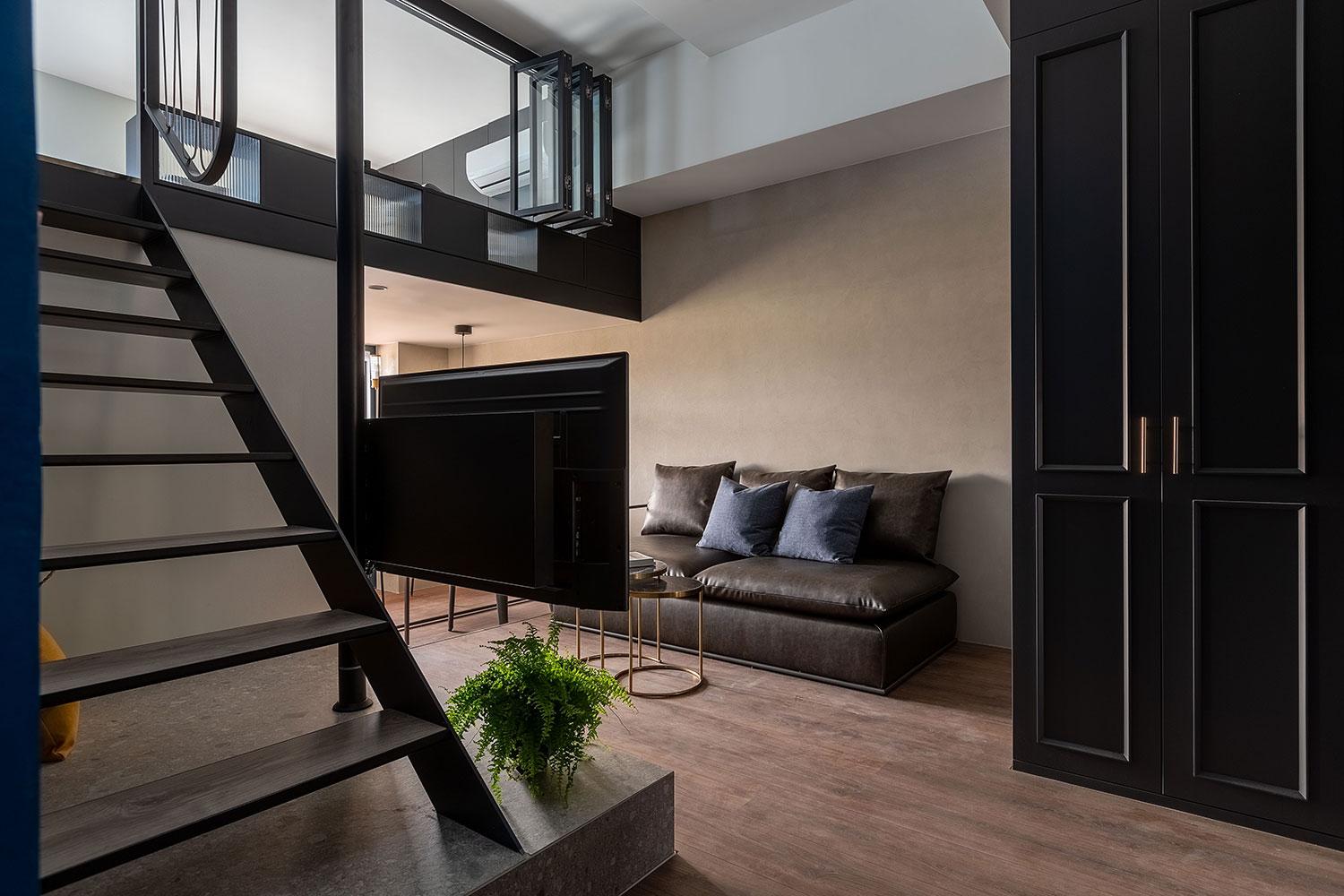 To maintain the openness of the small space, the design team changed the original wooden staircase into a floating iron staircase, which not only depicts the rough and masculine character of men but also brings a sense of lightness to the corner. Also, an extended stone platform is installed at the bottom of the stairs to act as a base for the TV. Perched on top of the stone slab is a rotatable TV column so that the homeowner can relax and enjoy his favourite shows in the living room or dining space.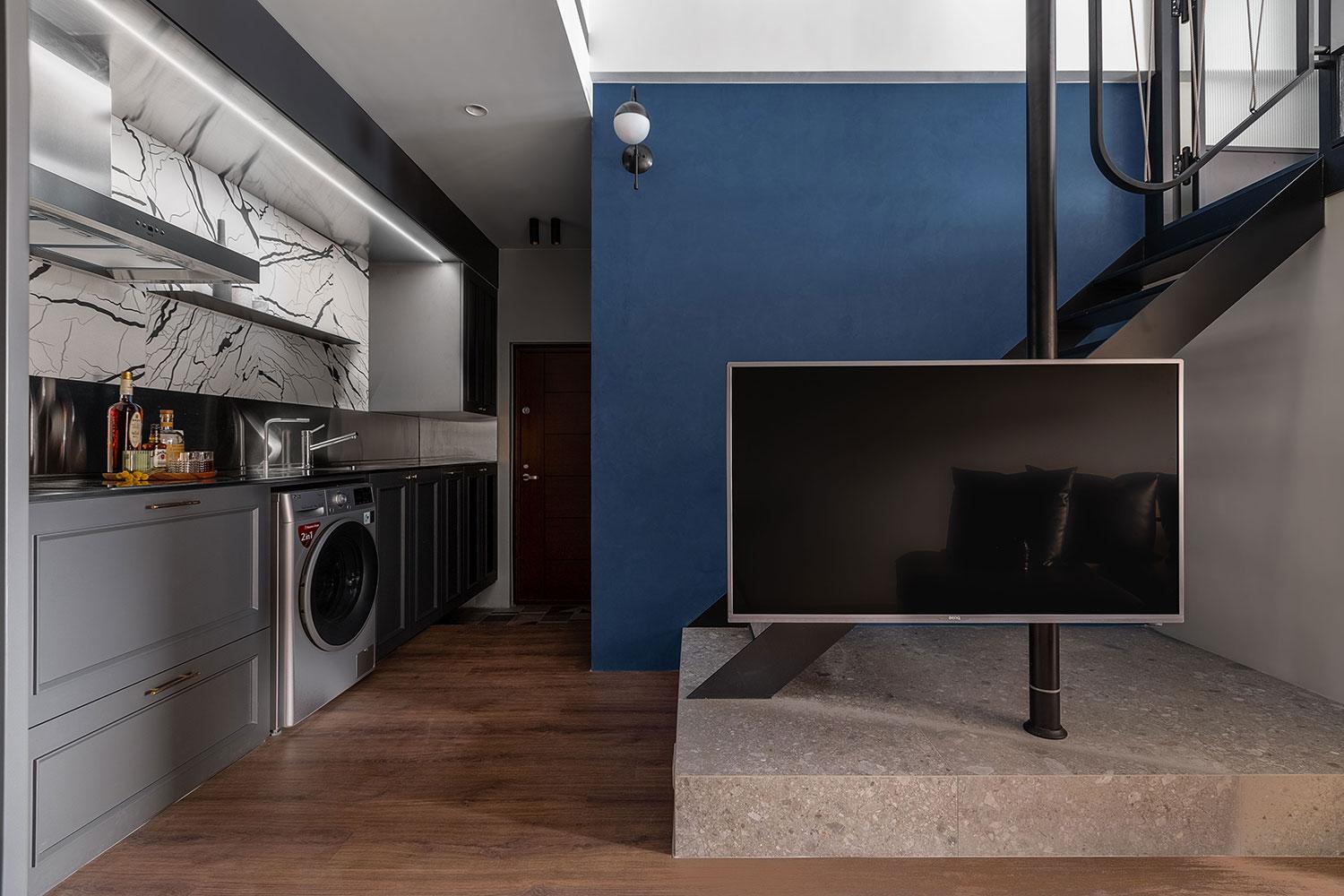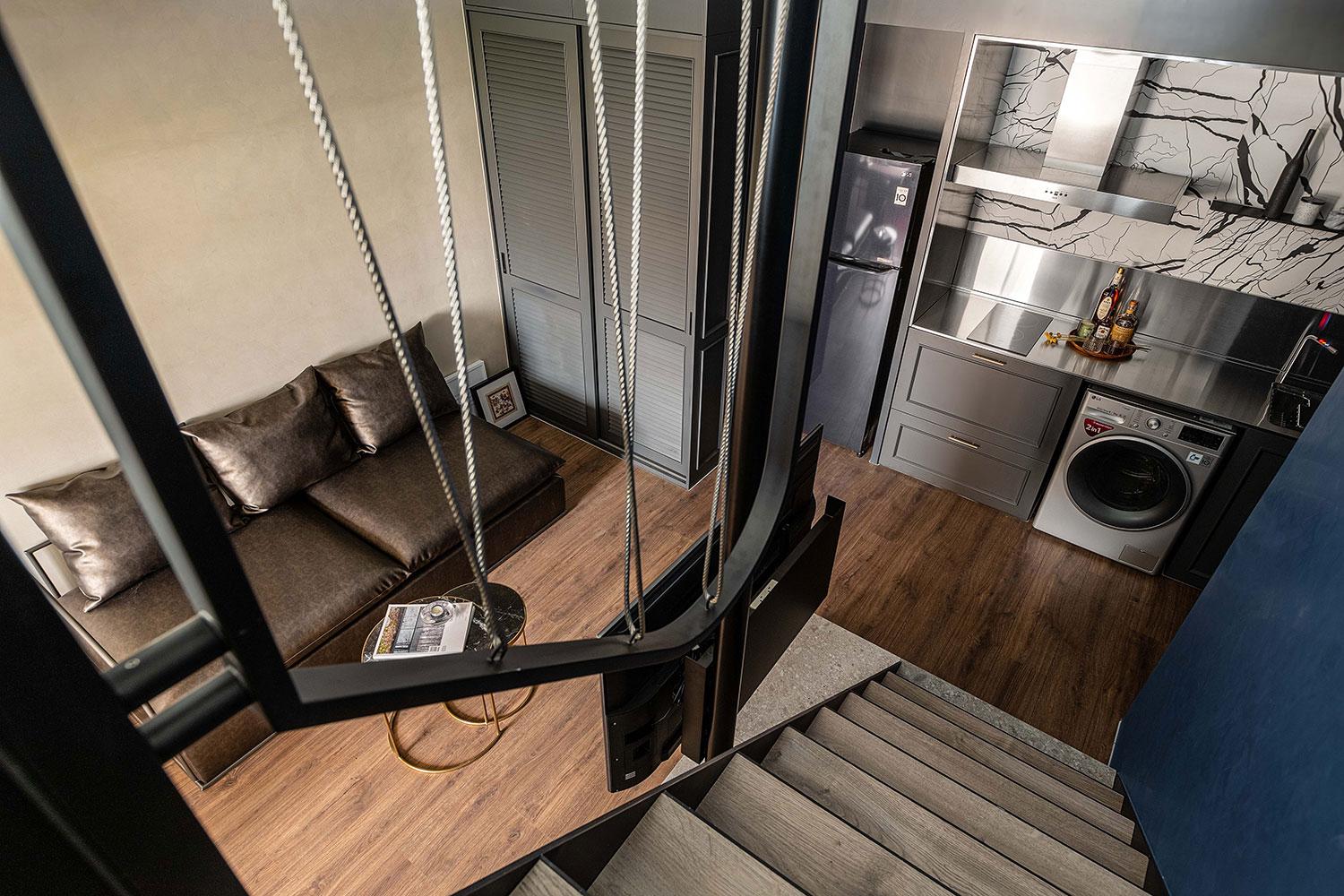 Next to the living room is the dining area, which also doubles as a quiet place for the owner to read and work. To make good use of each space, the designer placed the dining and work corner by the windows. A dark wood frame is used to cover the windows, and underneath them is a mustard yellow reading nook embellished with wall lamps and wooden shutters, so that the owner can read, listen to music, meditate or relax more leisurely here.
In the space that is hidden on the side, grey-white marble tiles are used to build a low-key and fashionable bathroom, echoing the style and tone of the overall area.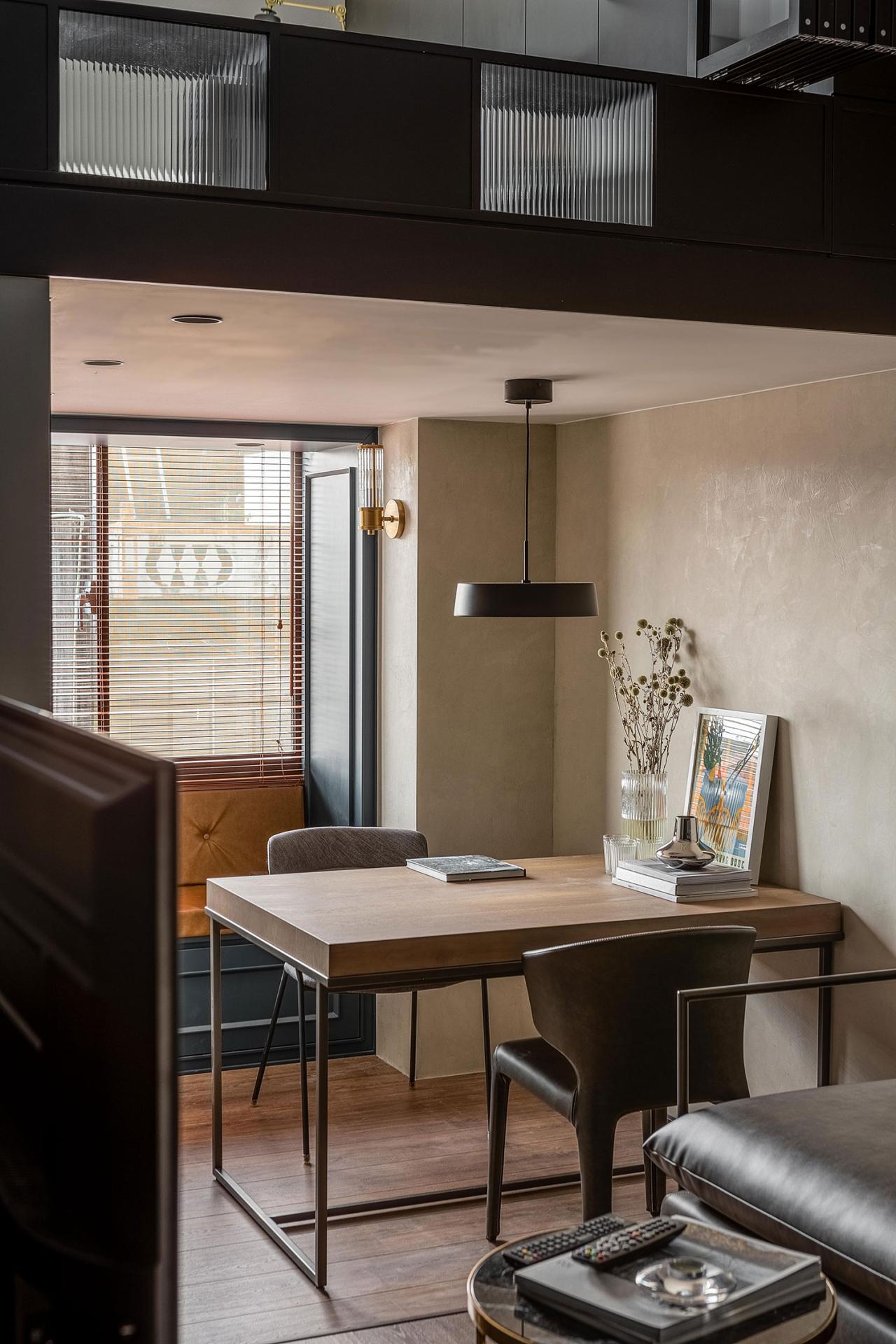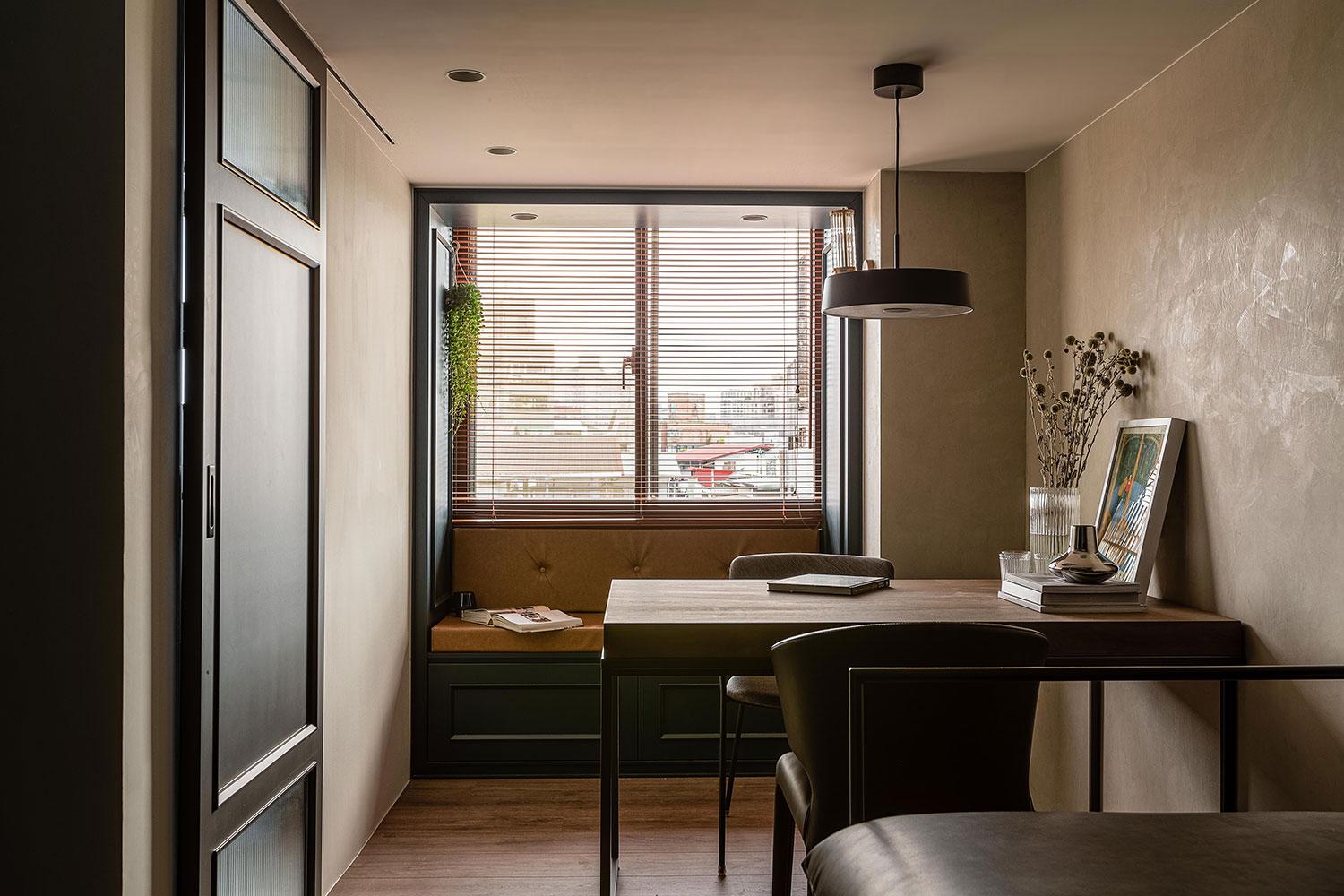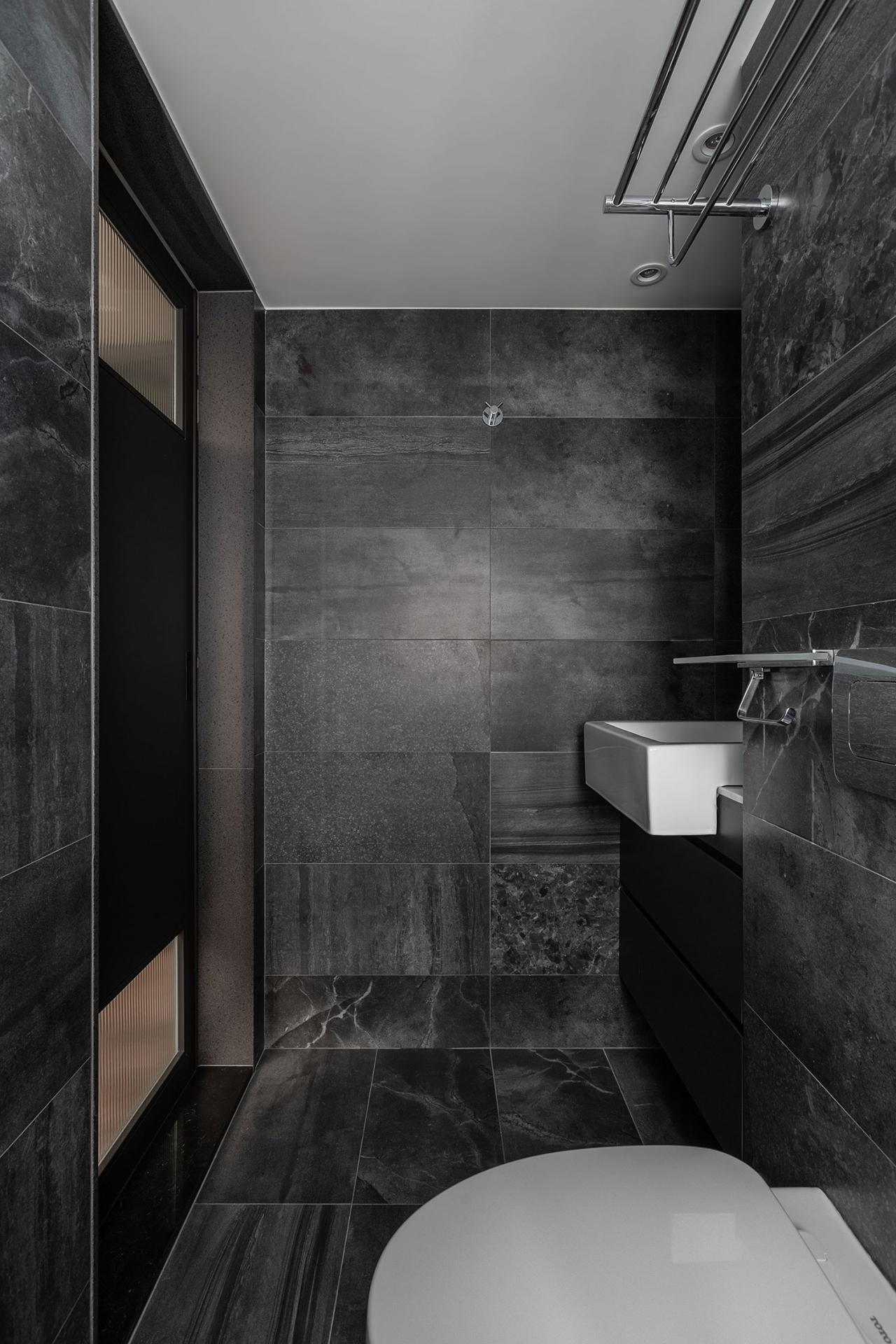 On the other side of the living room is the kitchen. The dark grey panelled cabinets evoke the French elegance that the owner likes. The edgy marble pattern and stainless steel plate material brighten up the shaded area that doesn't receive much natural light.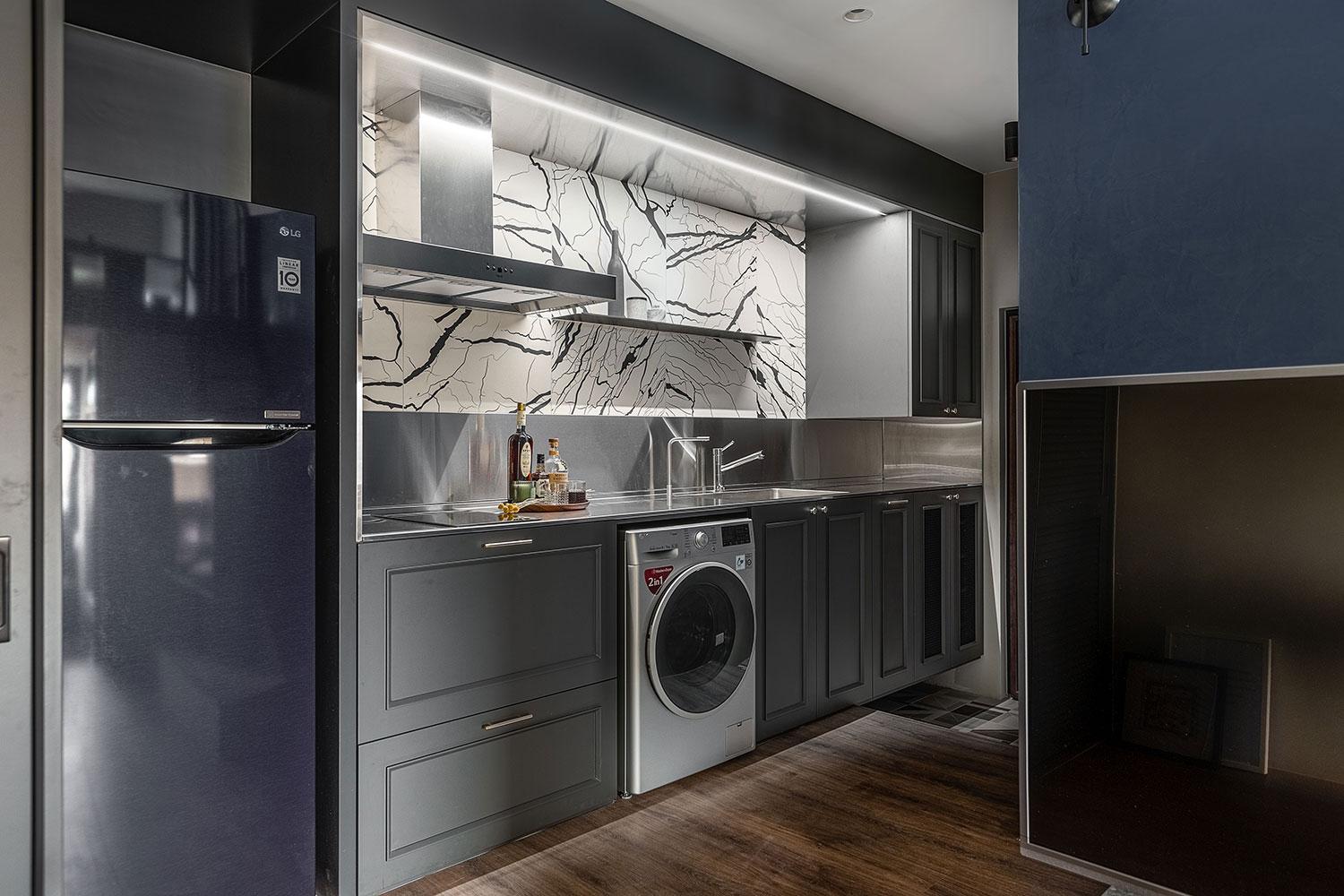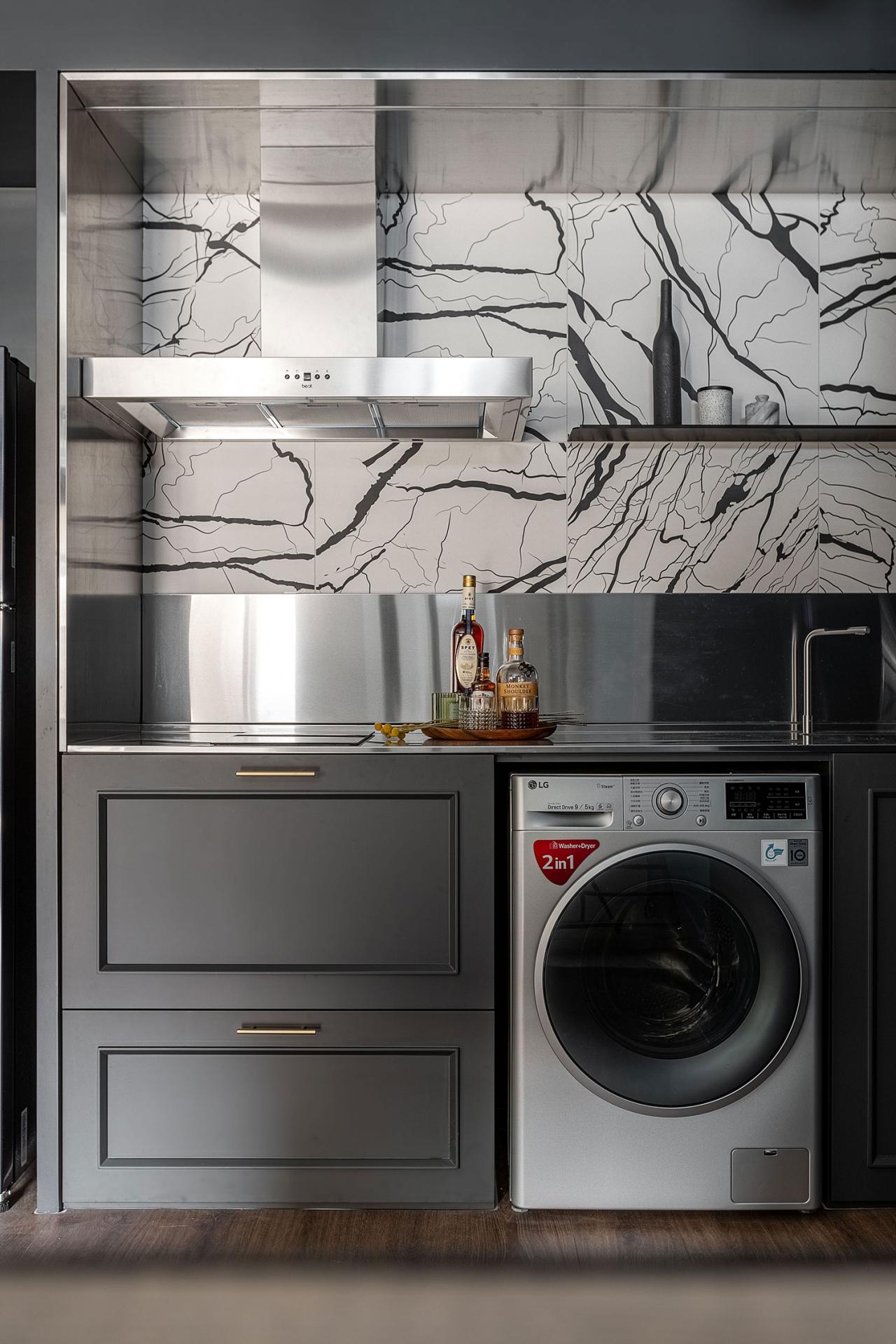 Going up the stairs leads you to the private realm, where the homeowner wants the vibes industrial-style loft to shine. Here, a low bookcase combined with iron folding doors is designed to block the fumes kitchen effectively, but also can be opened up according to his needs.
With such a tasteful and flexible space, even if it is located in the bustling downtown Taipei, it will be one of the most charming homes in the city.