Nestled within the picturesque Bang Pa-in district of Bangkok, this stunning residence traces its roots back to some 40 years ago when it was constructed by Rifenberg and Rirkrit Architects, the famed architectural firm that counts landmarks the likes of Huahin's Chidlom Place and Baan Kai mook, as well as private high-end residences in Sukhumvit, under its belt.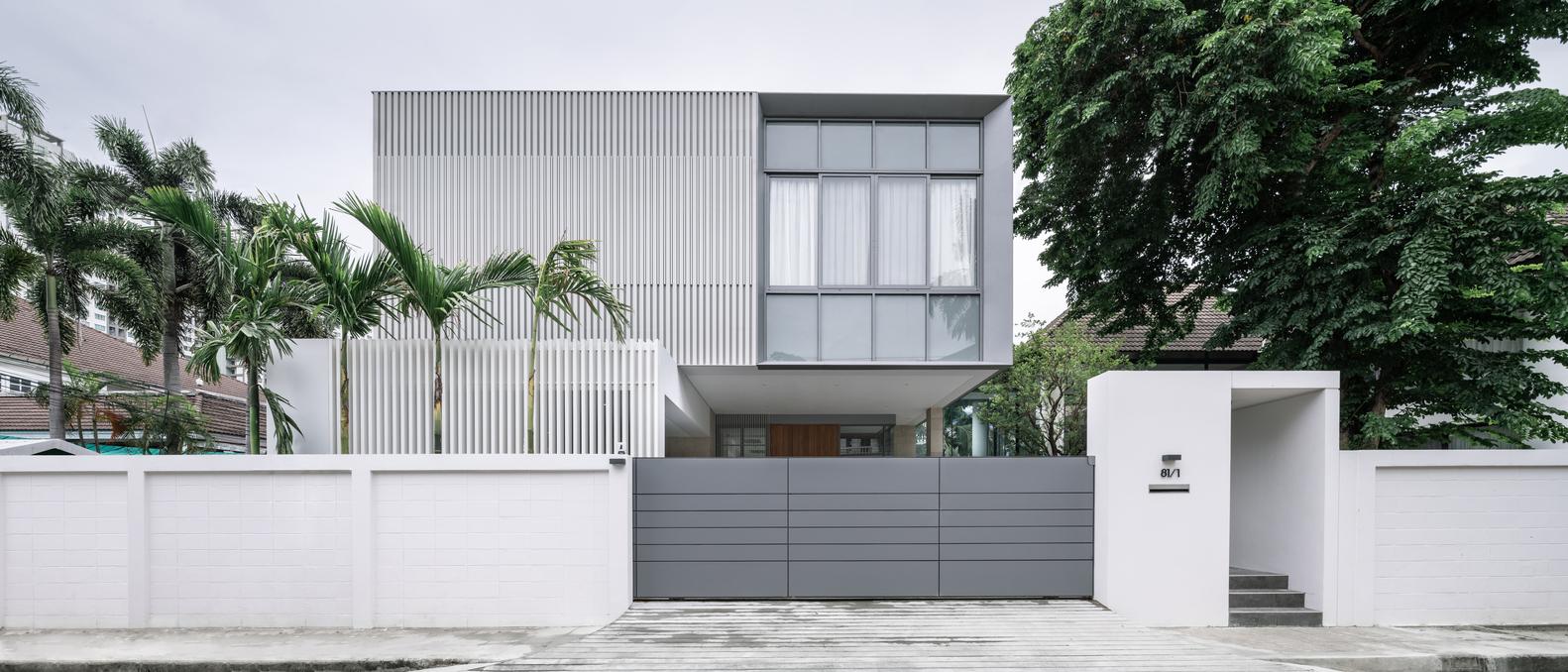 Their signature modern, streamlined structural style is seen in its full glory within this home, which has been recently renovated and expanded by studio AOMO to accommodate the needs of its residents – a growing family that is needing more and more living space.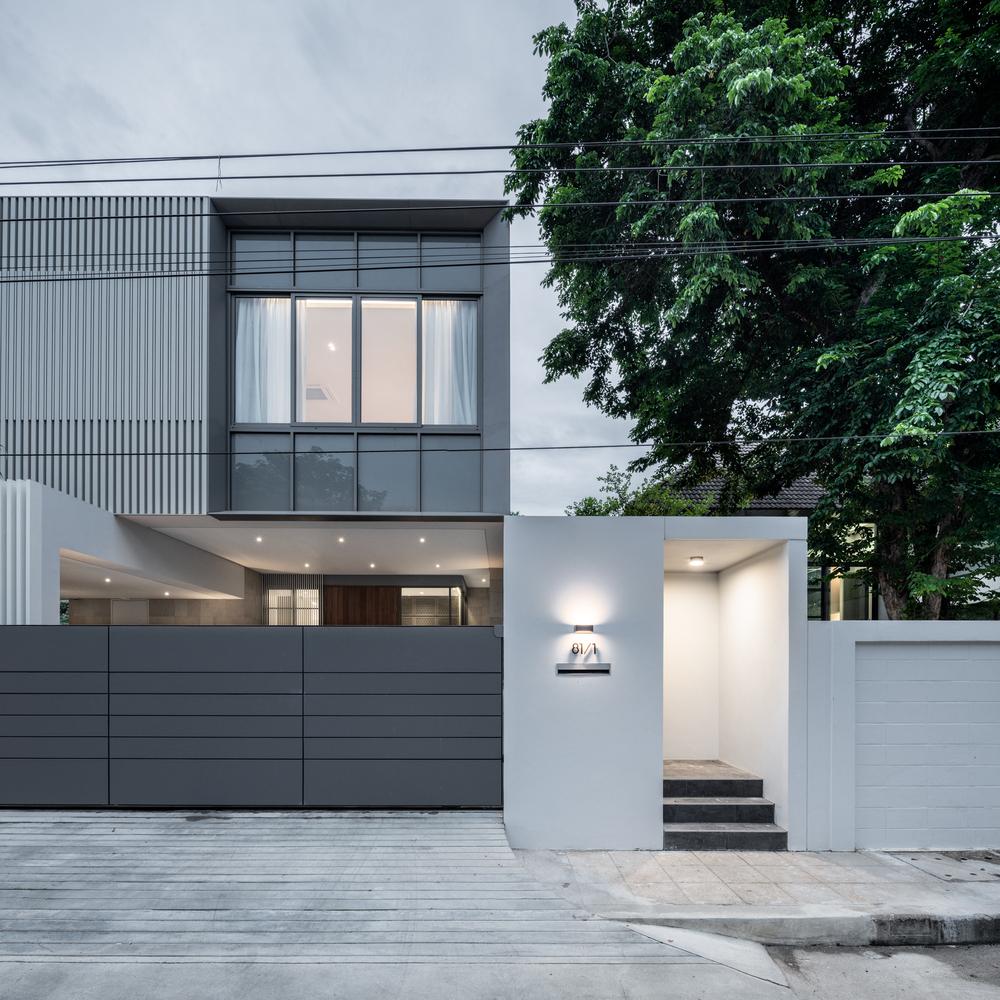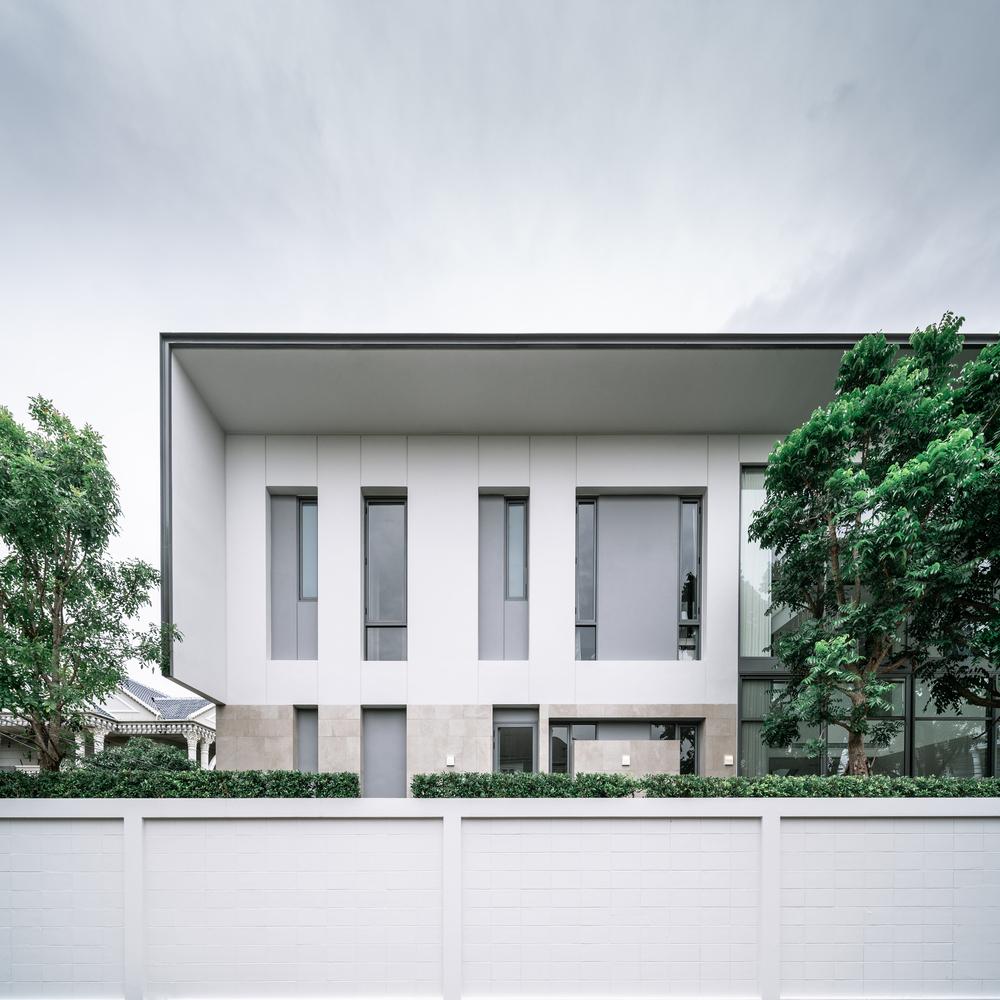 After deciding against building a separate structure on a nearby site – they loved their current home too much – they opted instead to work with AOMO to come up with a design solution. Thanks to a thoughtfully conceived layout, unbelievably, the architects have managed to place a brand new box-shaped home in the centre of the original site, thus connecting it visually and functionally to the existing home.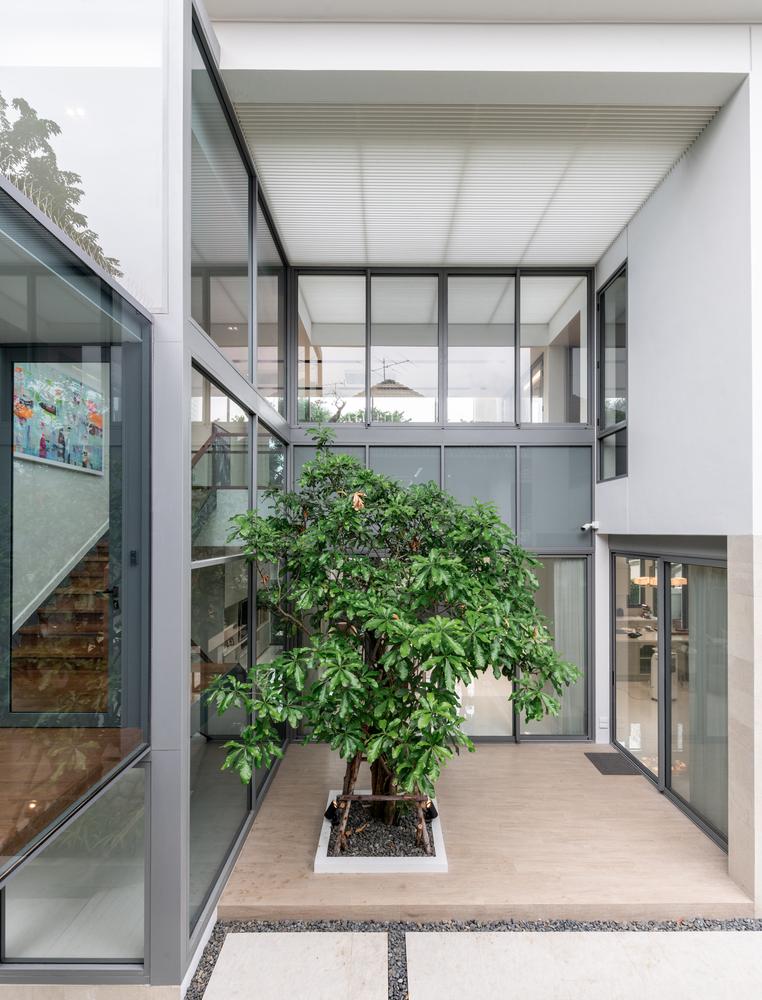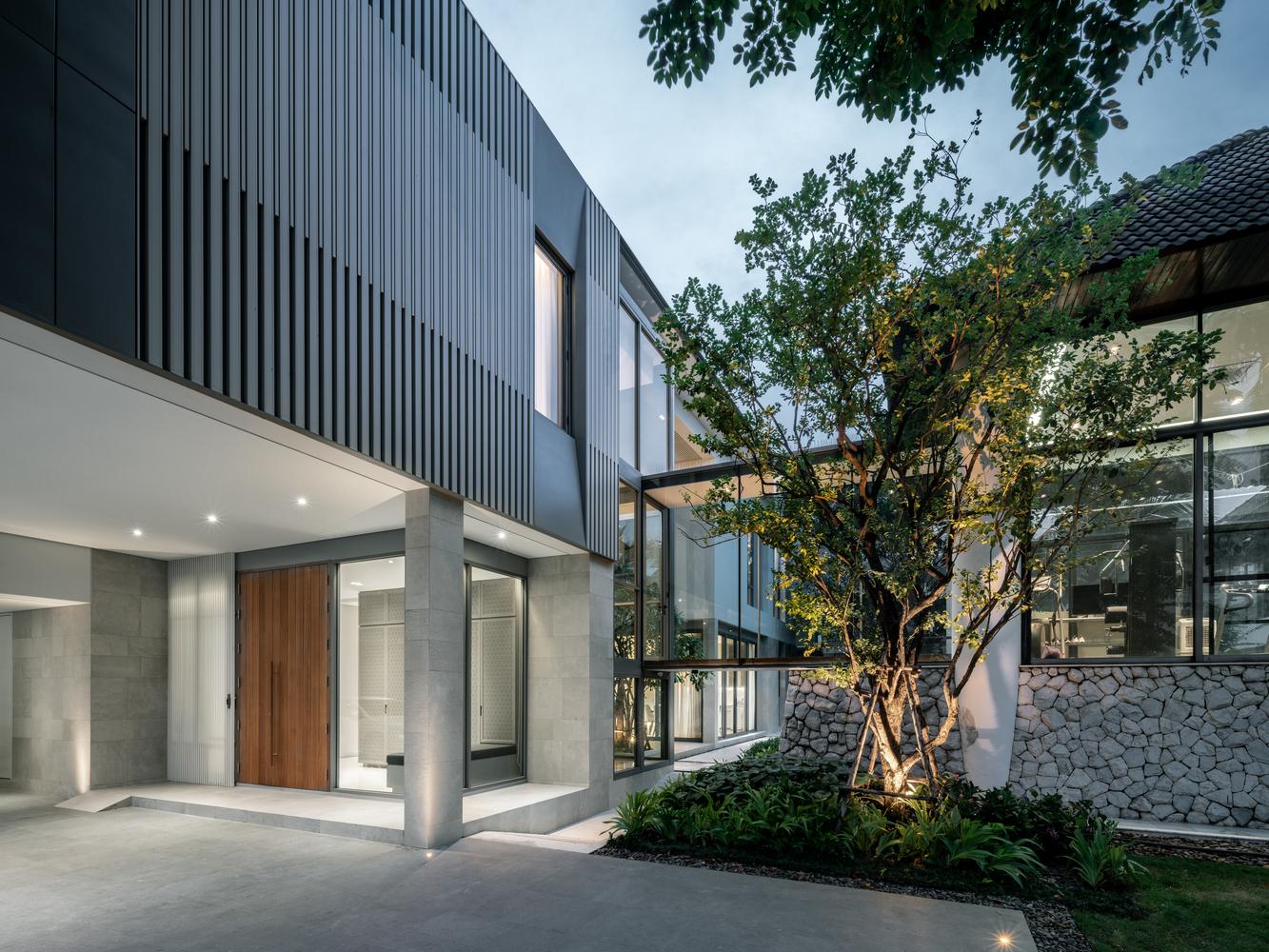 Adding to the challenge is the home's highly modern architectural design, which the team at AOMO wanted to showcase all the while without destroying the home's authentic and lived-in atmosphere.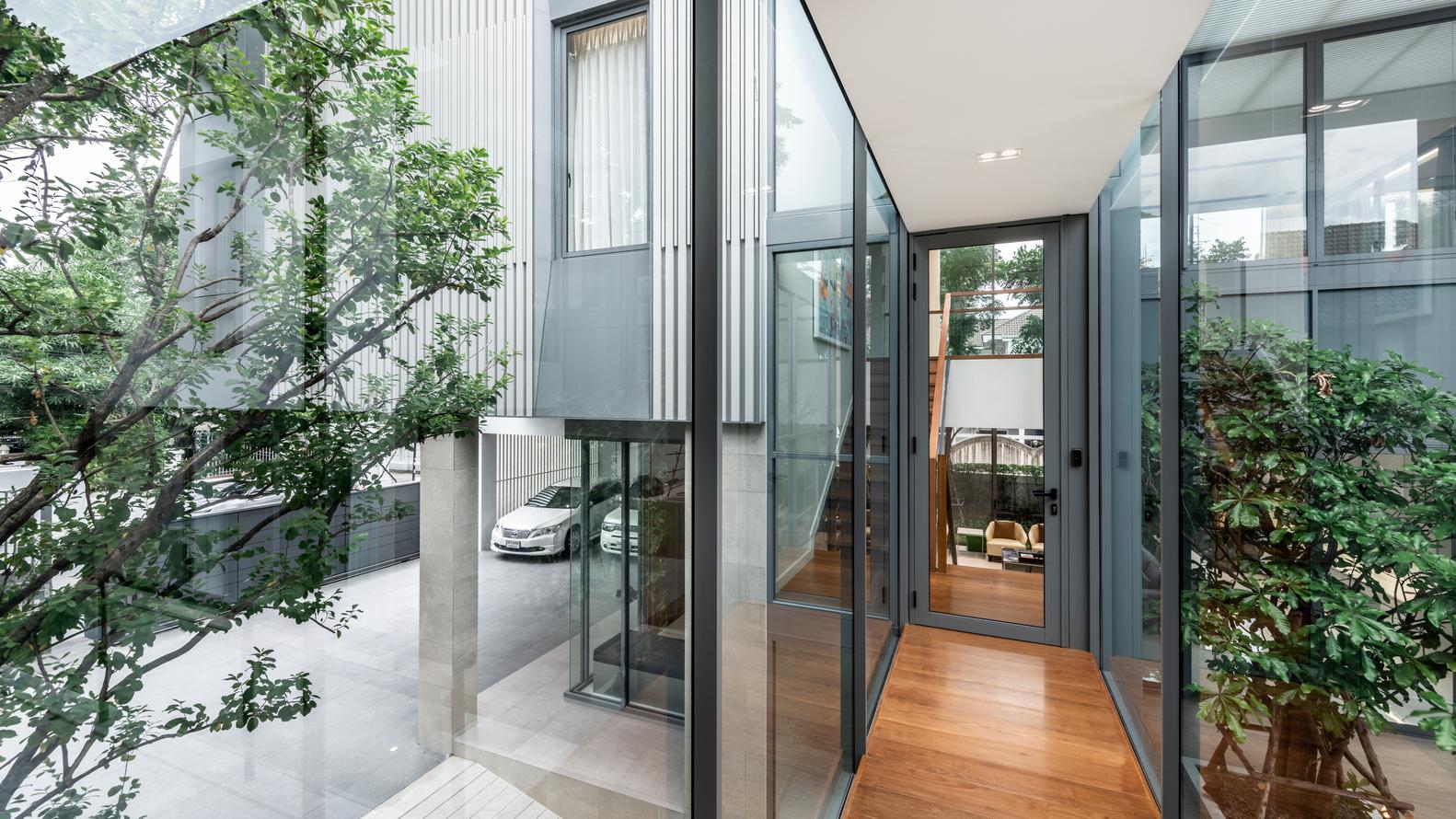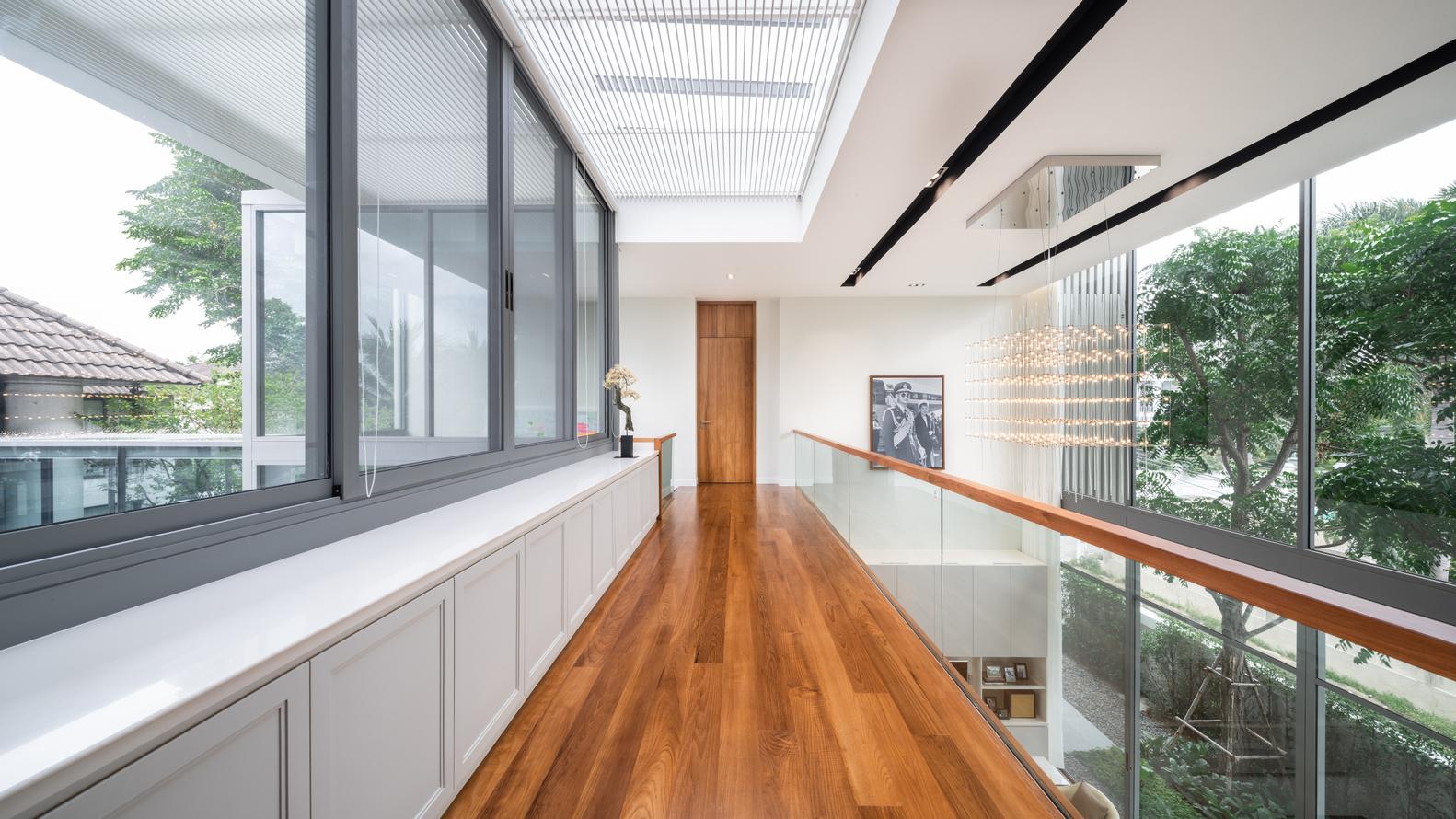 The two houses, seamlessly connected via a raised platform at a staircase, is framed by full-height glass windows almost on all sides. A cohesively crisp white palette dominates the interiors.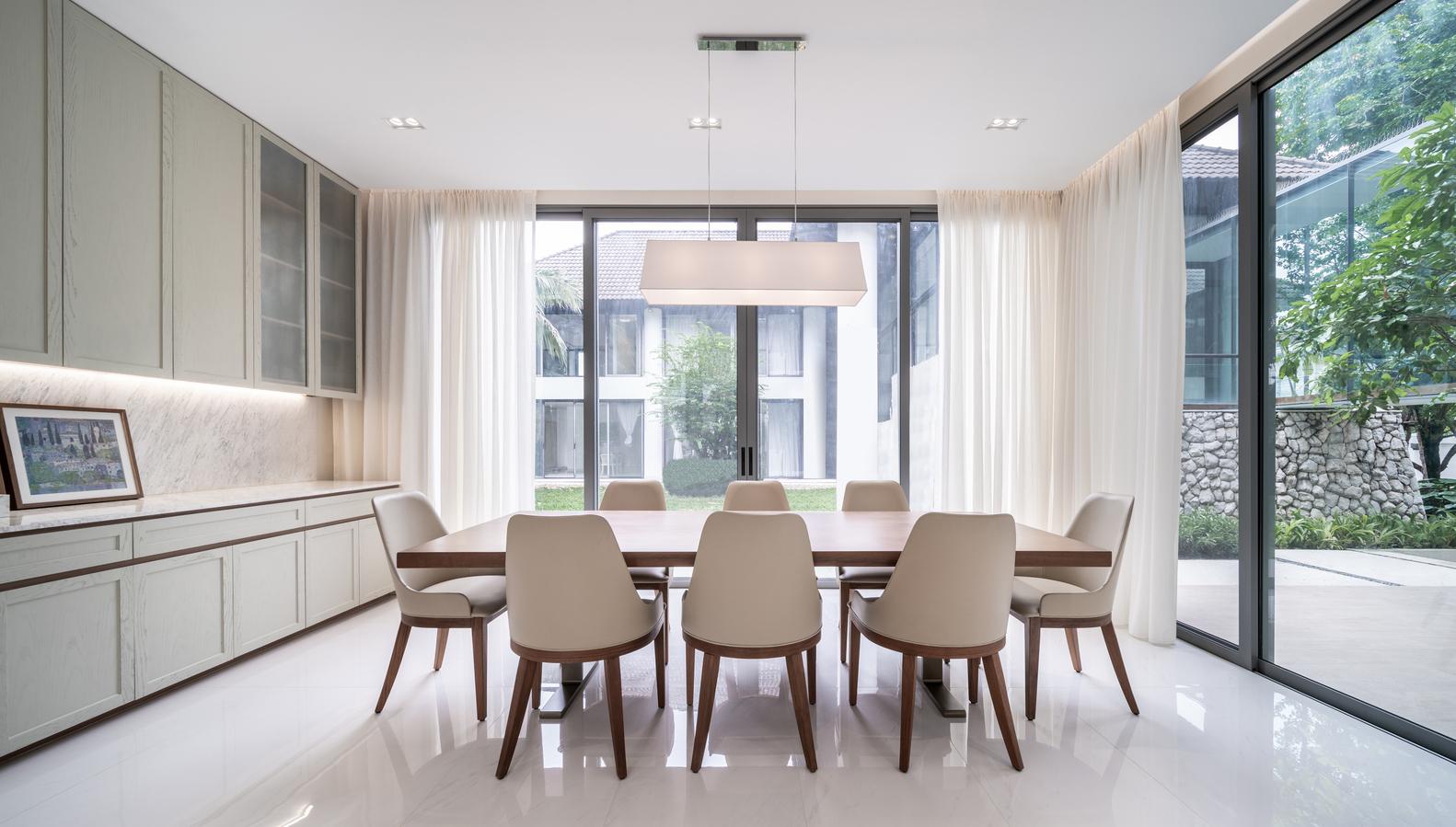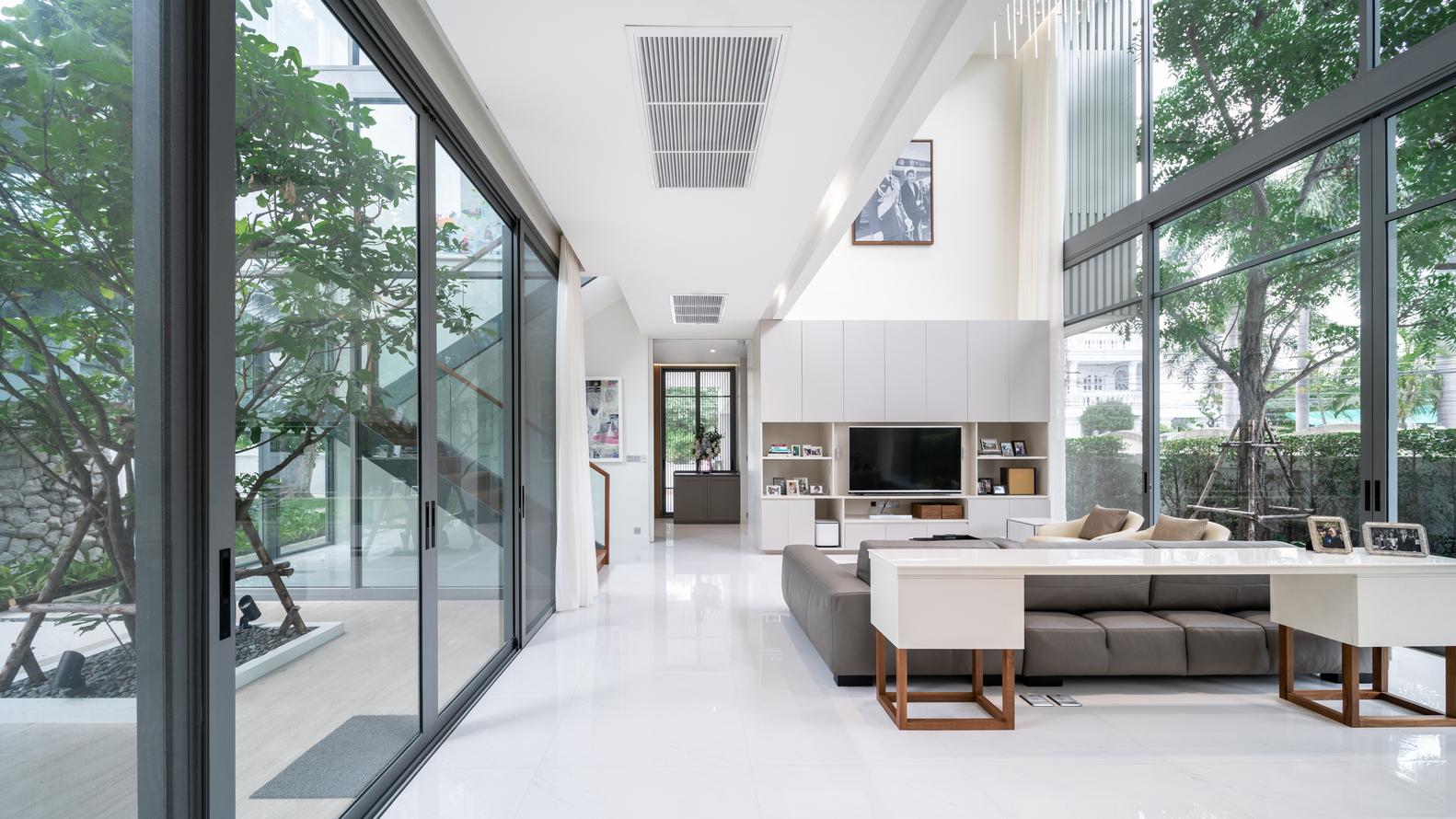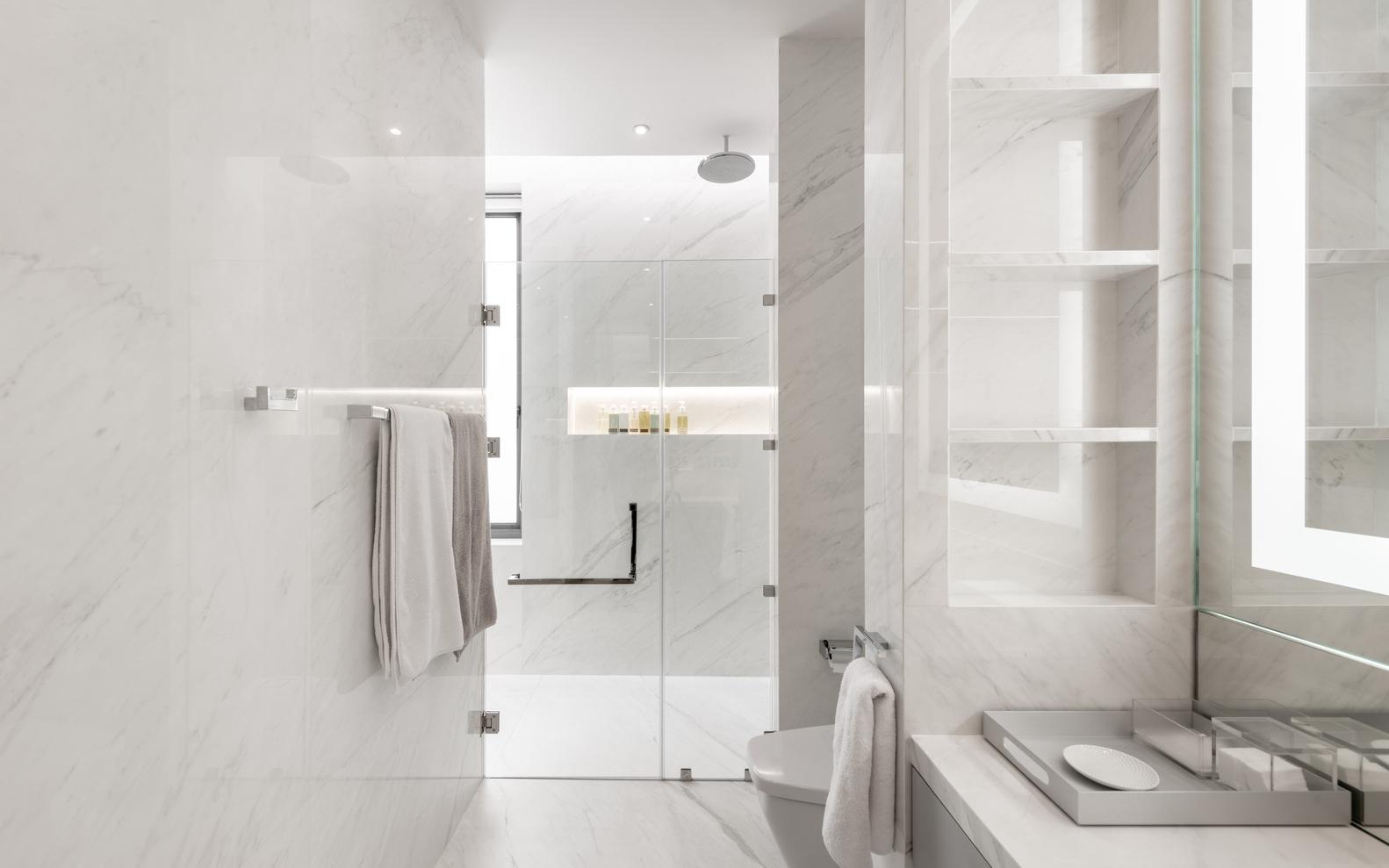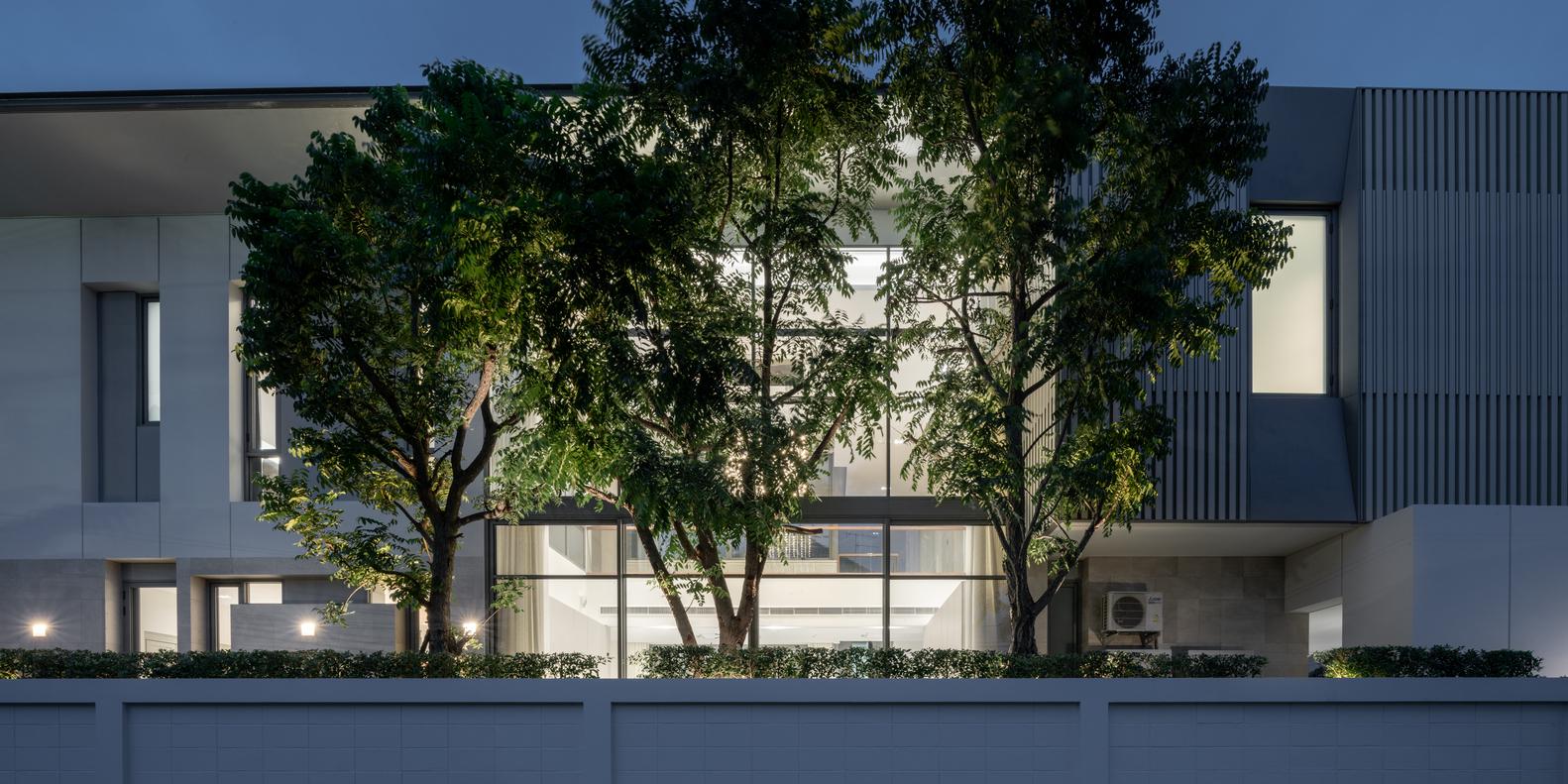 Despite its stripped-back aesthetic, one will find plenty of understated design details and sophisticated finishes that lend to the home's timeless character, such as walls that are built with bricks, wooden details and subtle sections of aluminium. In keeping with the original home, the new structure also boasts plenty of beautiful sky roofs and glass ceilings, through which sunlight streams and warms up the interiors with ease and elegance.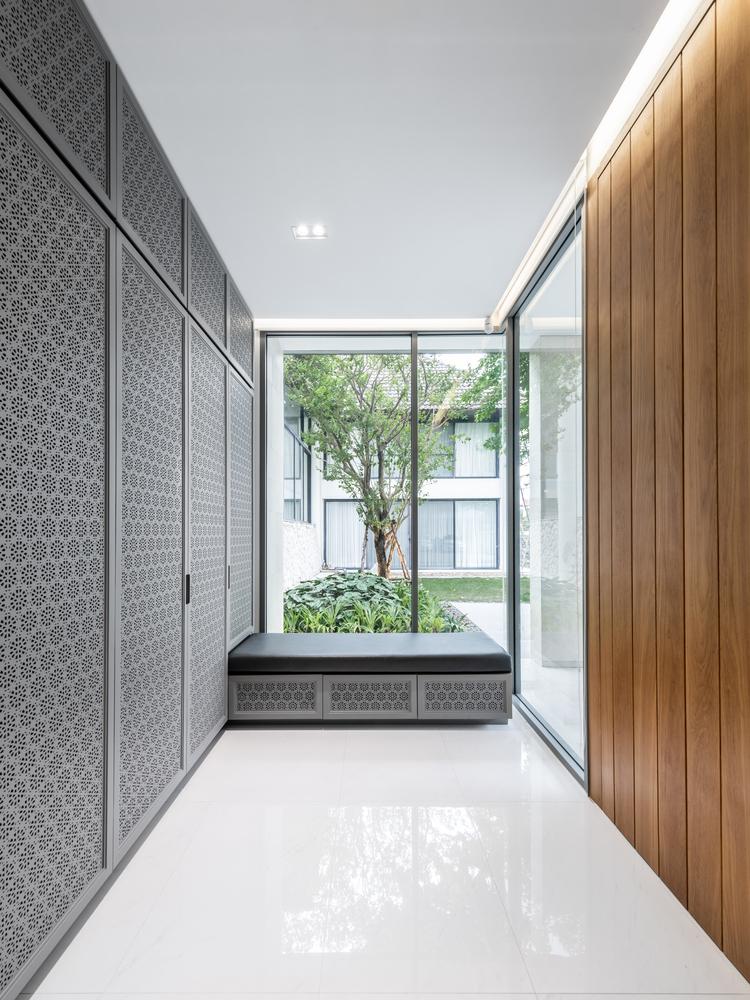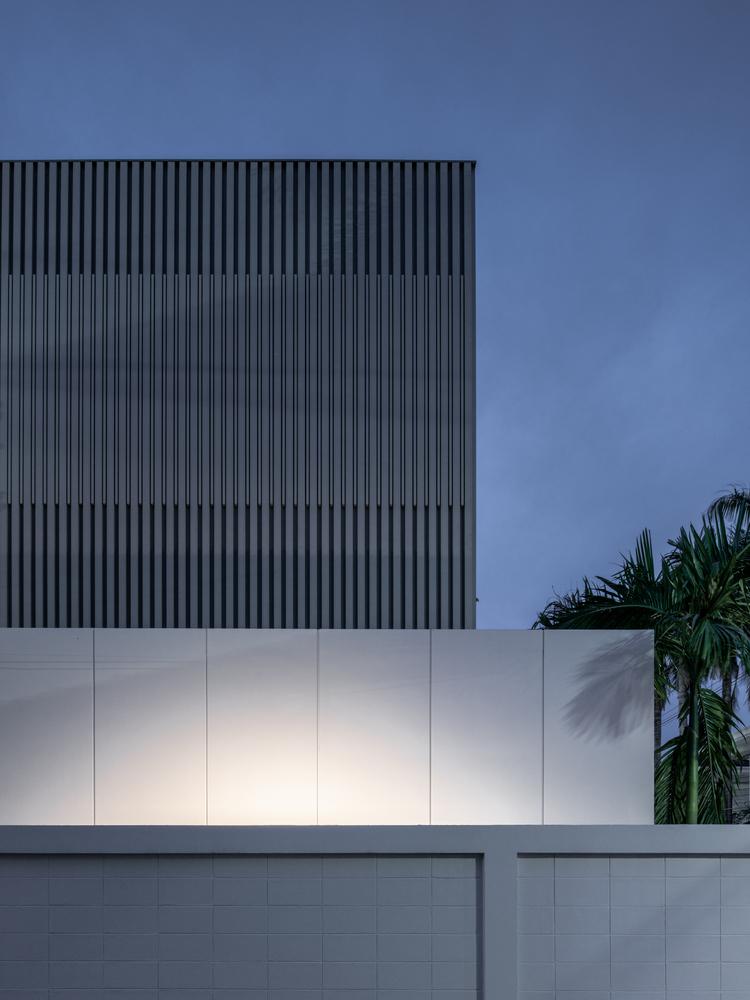 Photos via DOF Sky|Ground