In Chung Hom Kok, a quiet, low-density neighbourhood on a peninsula midway between Repulse Bay and Stanley, Britta Butler, the founder and principal designer of B Squared Design, has created a serene and rejuvenating home for an American expat family. This 2,750-square-foot, three-story townhouse with three bedrooms and two-and-a-half bathrooms looks out to tranquil sea views; its interiors were inspired by the clients' home state of Nebraska in the US.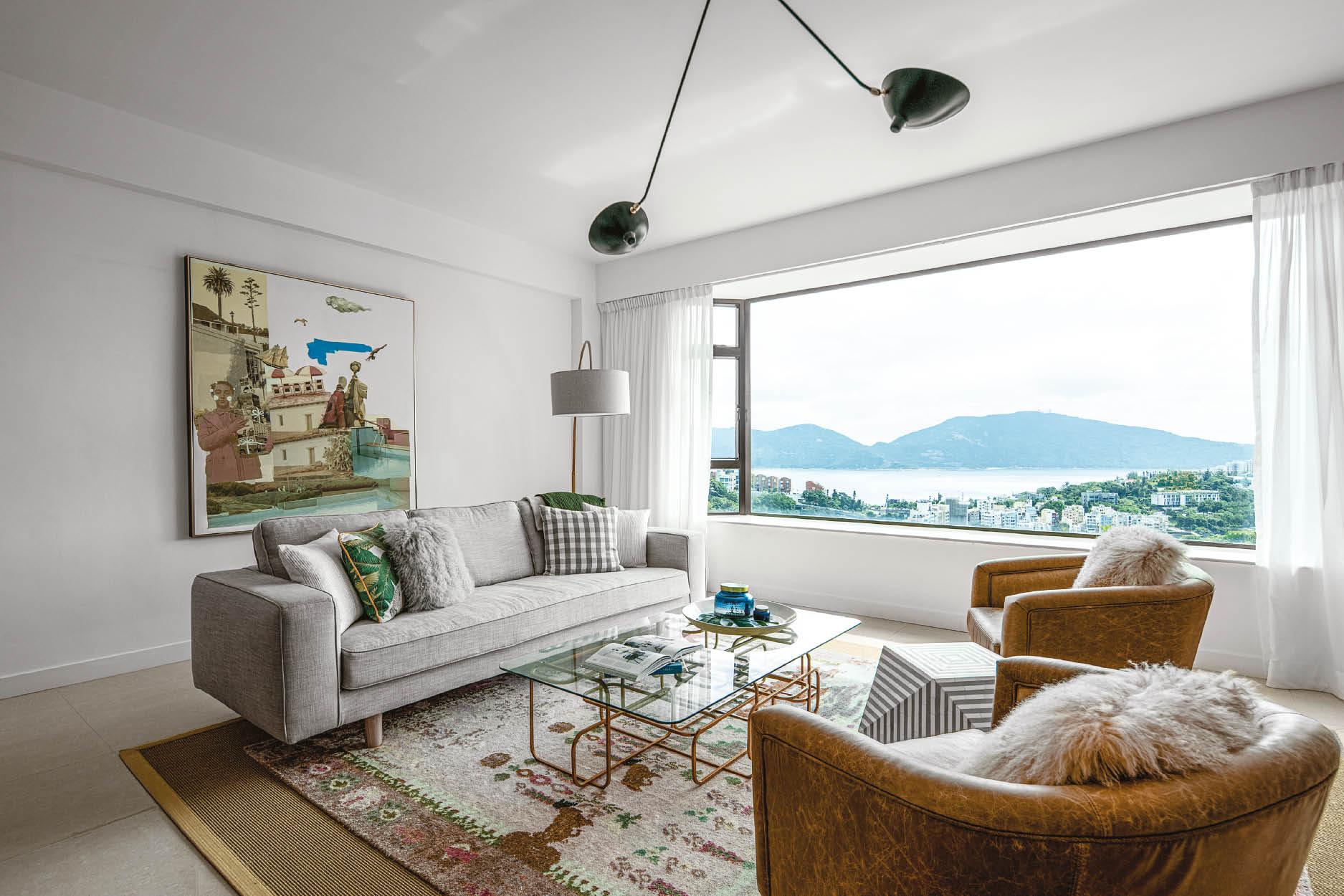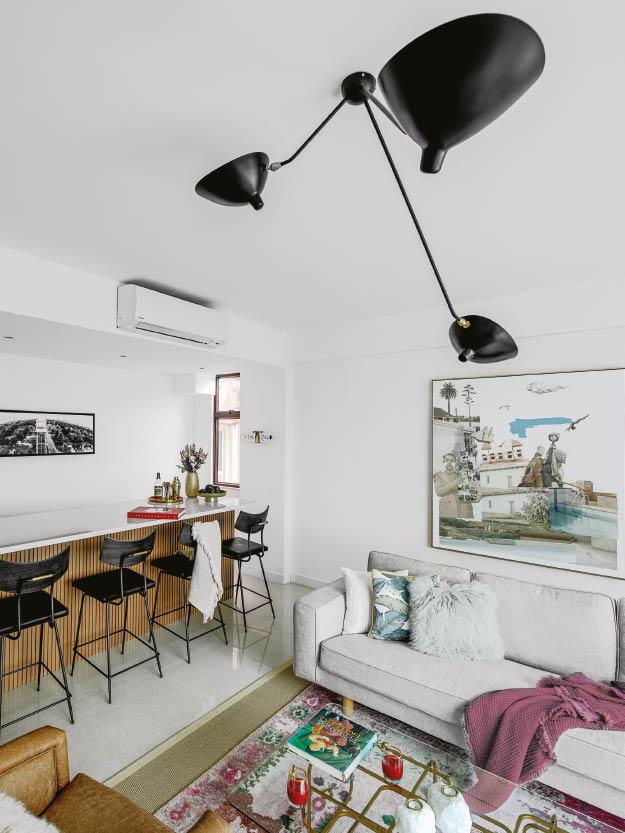 "Nebraska is a place characterised by varied topographies, from rolling hills to treeless prairie land," says Britta, who worked for five months to complete the interiors of this home with her team. "We referenced this diversity by using a rich mix of textiles and colours while simultaneously keeping the aesthetics pared-down and natural."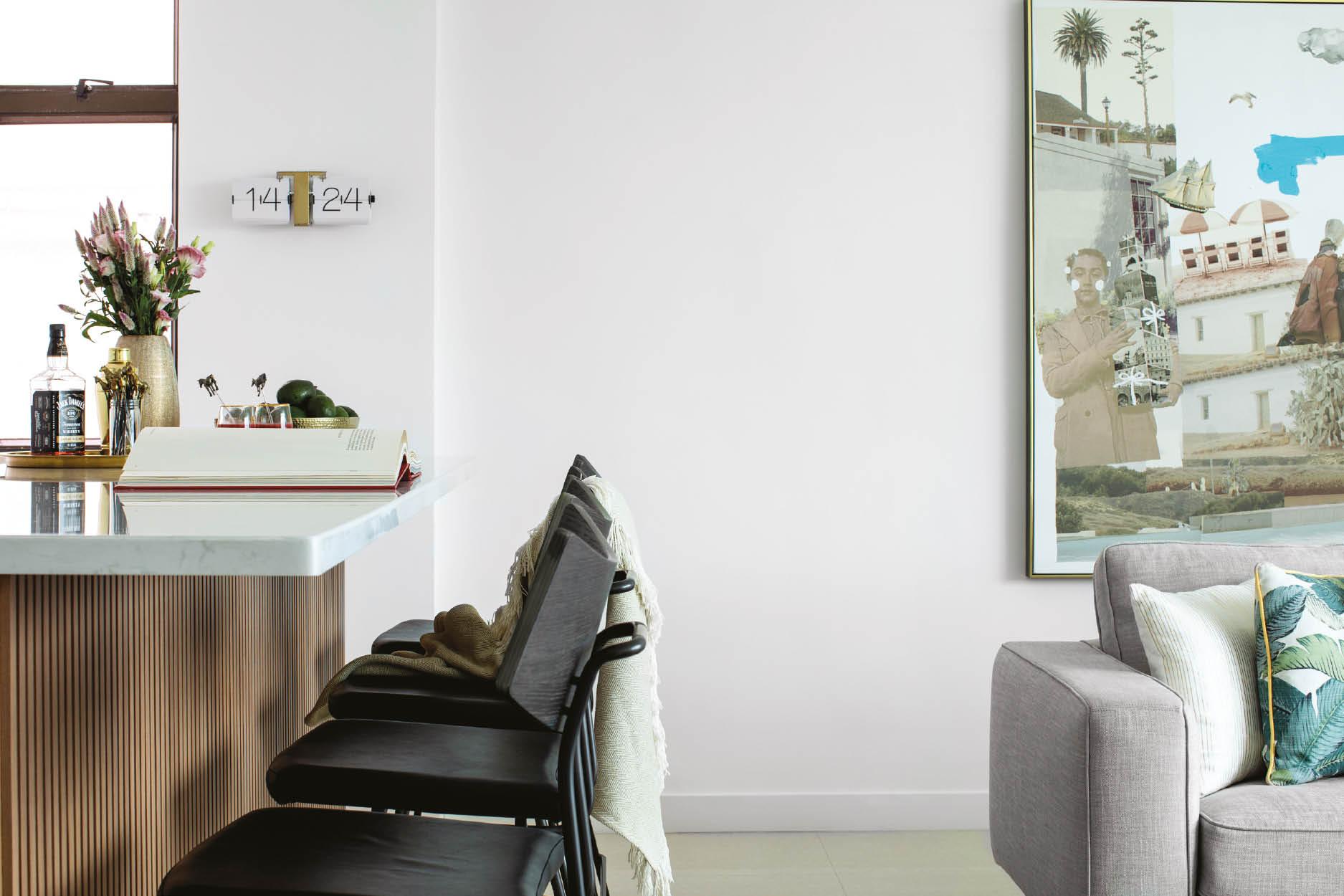 The large, airy living room, where the owners often entertain guests, looks out to magnificent sea views. "We designed a custom sofa and armchairs," says Britta. "We paid close attention to materials and finishes, as well as to the furniture selection, which includes a Meander Gold coffee table from Tequila Kola, a Serge Mouille three-arm ceiling lamp, and rugs from Forever Wallpaper & Carpet and West Elm. Across from the sea-facing window, we included a custom-designed bar with variegated oak wood strips and a marble countertop, and with high chairs for four."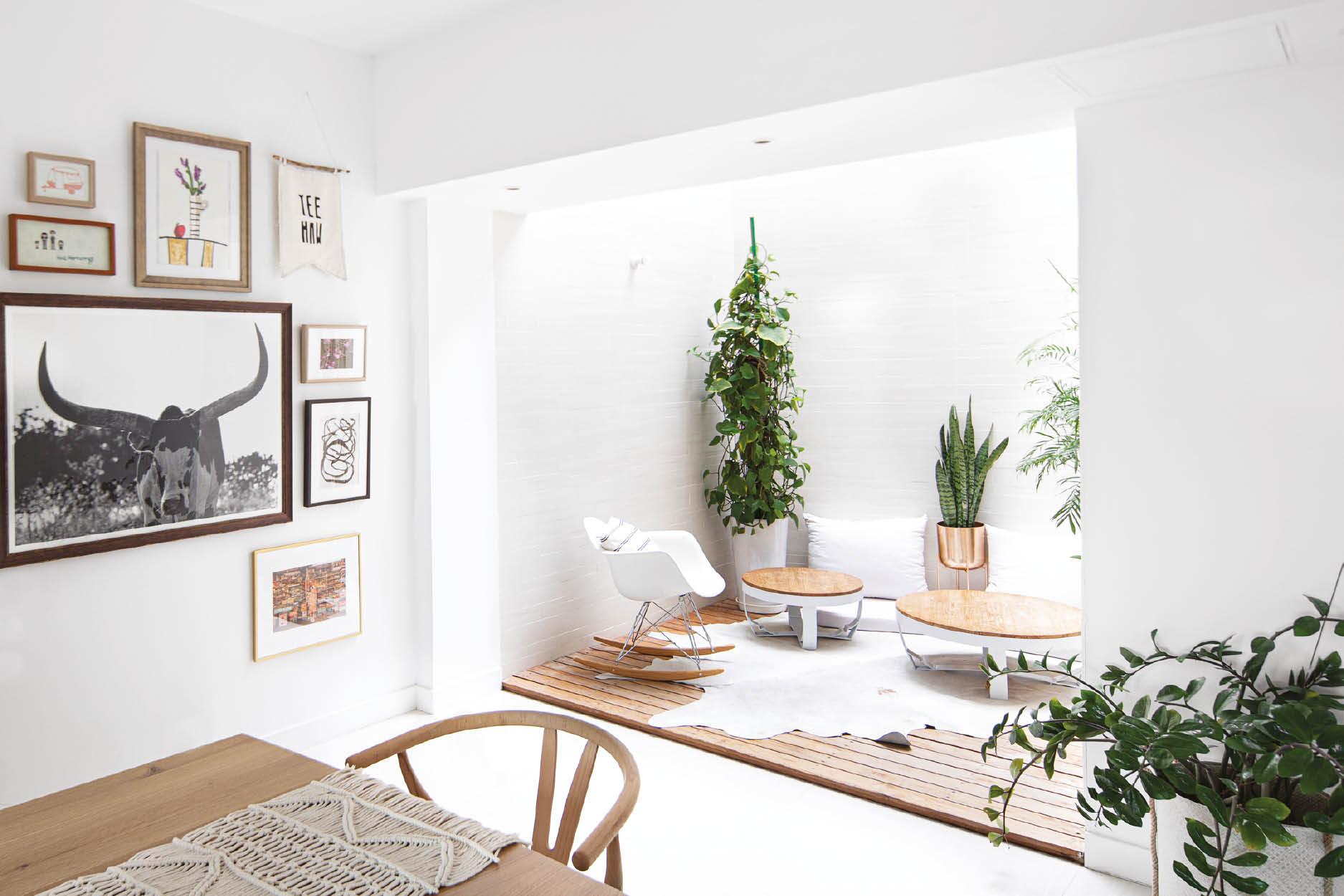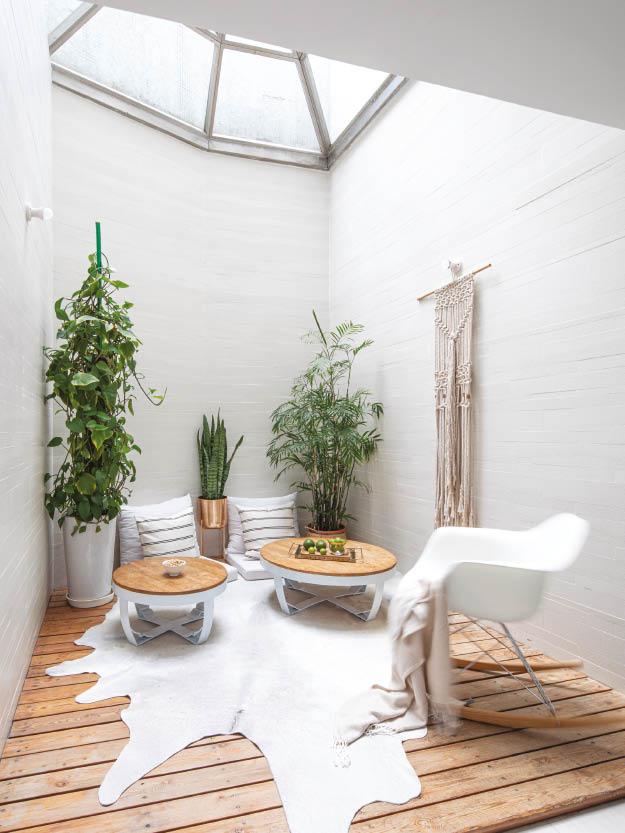 The dining room was designed as a flexible space that works well for both intimate family meals and large parties. "We used multiple complementary materials throughout this zone to create a richly layered, versatile space," says Britta, who incorporated a Thomas Bina Miles dresser from Nature Evolution, a Mikado dining table from TREE, Wishbone chairs by Hans Wegner and a chandelier from West Elm. This part of the home features plenty of leather, rattan and metal details, as well as natural fibres.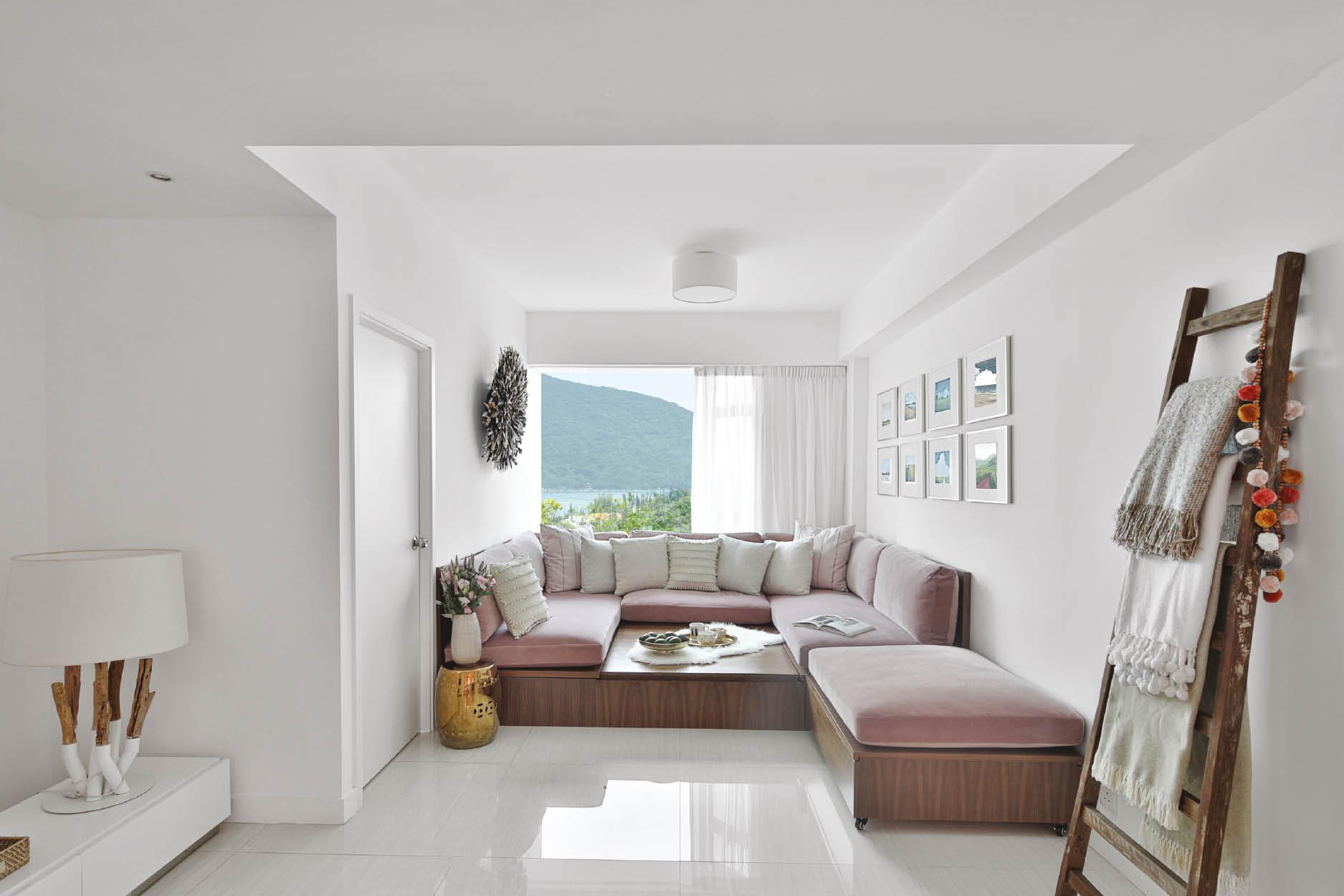 Off to one side of the dining room is a sky-lit atrium that feels like an indoor garden, which is ideal for meditation or leisurely reading. On the opposite side is a family relaxation zone with a large U-shaped nook fitted with a custom-designed sofa that has built-in storage for throws and pillows underneath. "The entire unit is modular, so it can be reconfigured to provide more or less seating, depending on the owners' needs," explains Britta.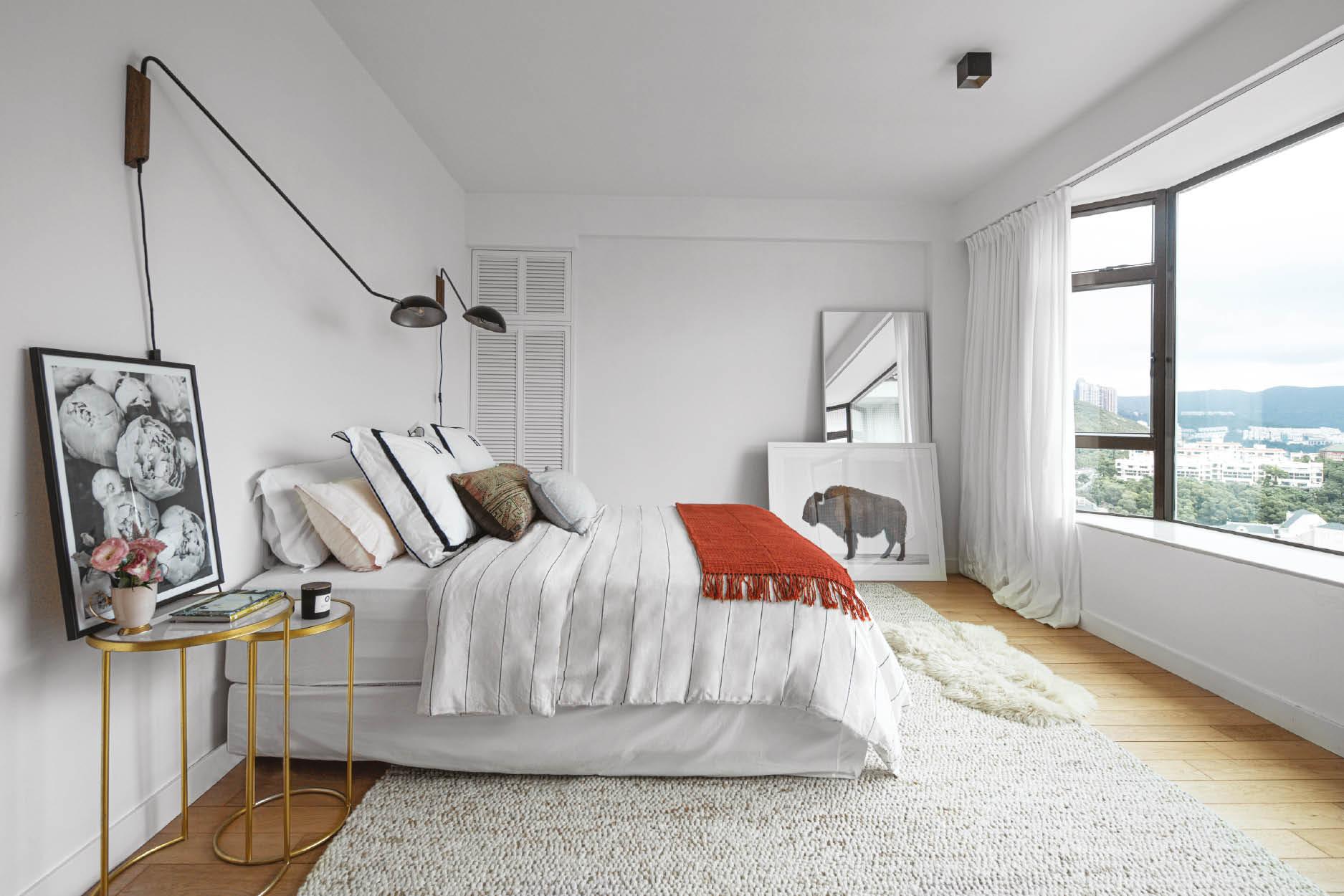 Following the concept that Britta applied to the other areas of the house, the clients furnished the bedrooms themselves with layered fabrics, textures and soft bohemian details. "Our clients are a very health-conscious family who love nature and the great outdoors – so we helped them express their personalities and lifestyle in this home with natural, sustainable materials like rattan and bamboo," says Britta. "Wherever possible, we sourced furniture and textiles that were either reclaimed or sustainable, and we also used eco-friendly paint throughout to minimise harmful emissions." In this stylish home, the end result is a blissful oasis of tranquillity.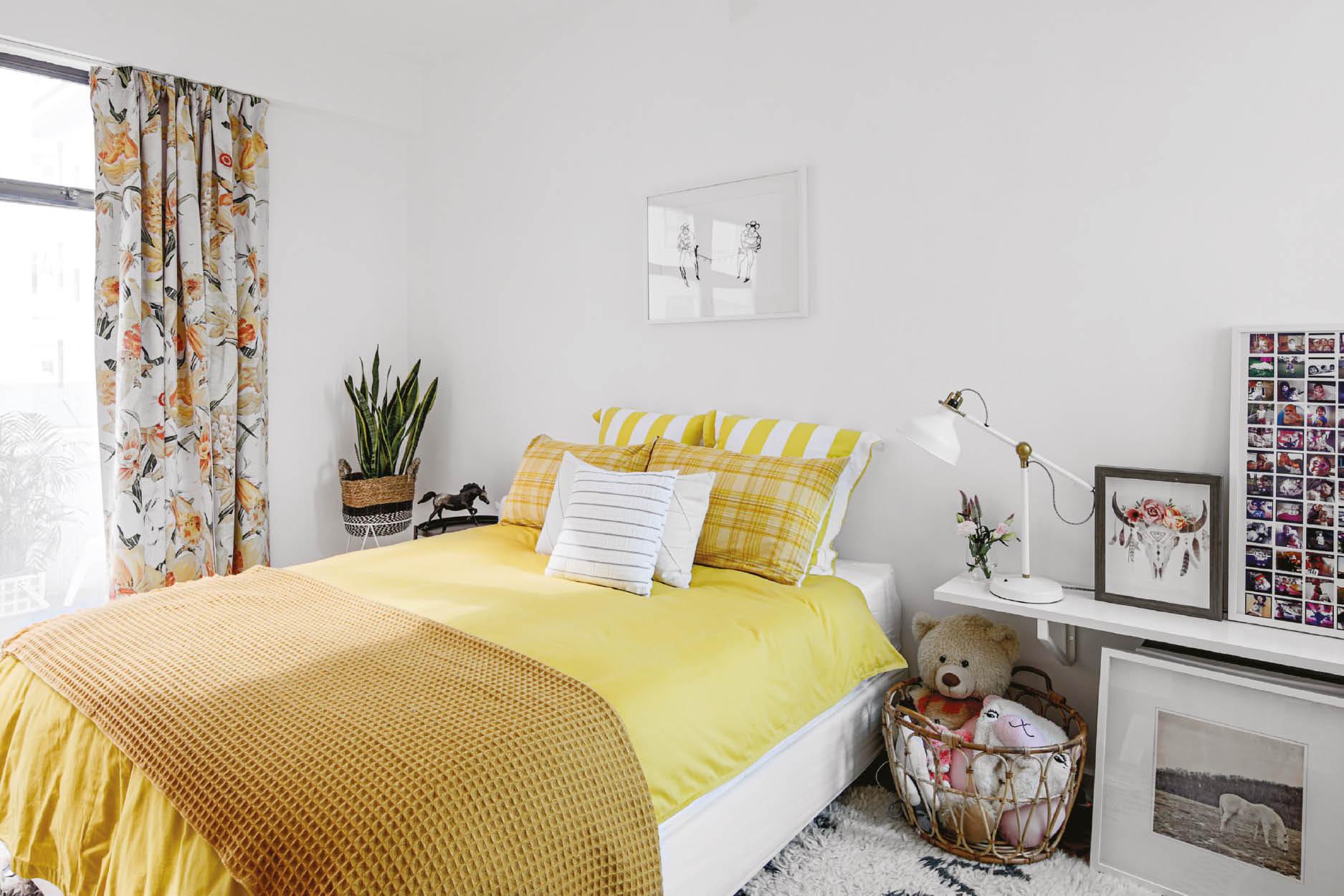 Photography: Monika Kulon