A glance through this Victorian-style, semi-detached 1,937sqft house – which is distinctly bright and airy, drenched in natural light and an abundance of natural materials – and one might not believe that it is in fact nestled within the heart of South London.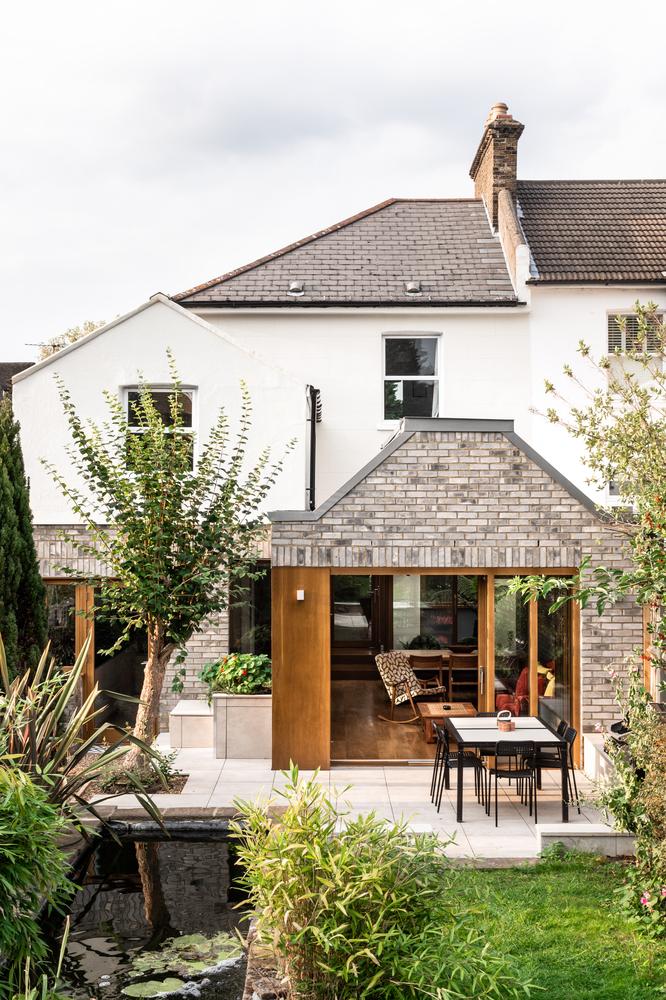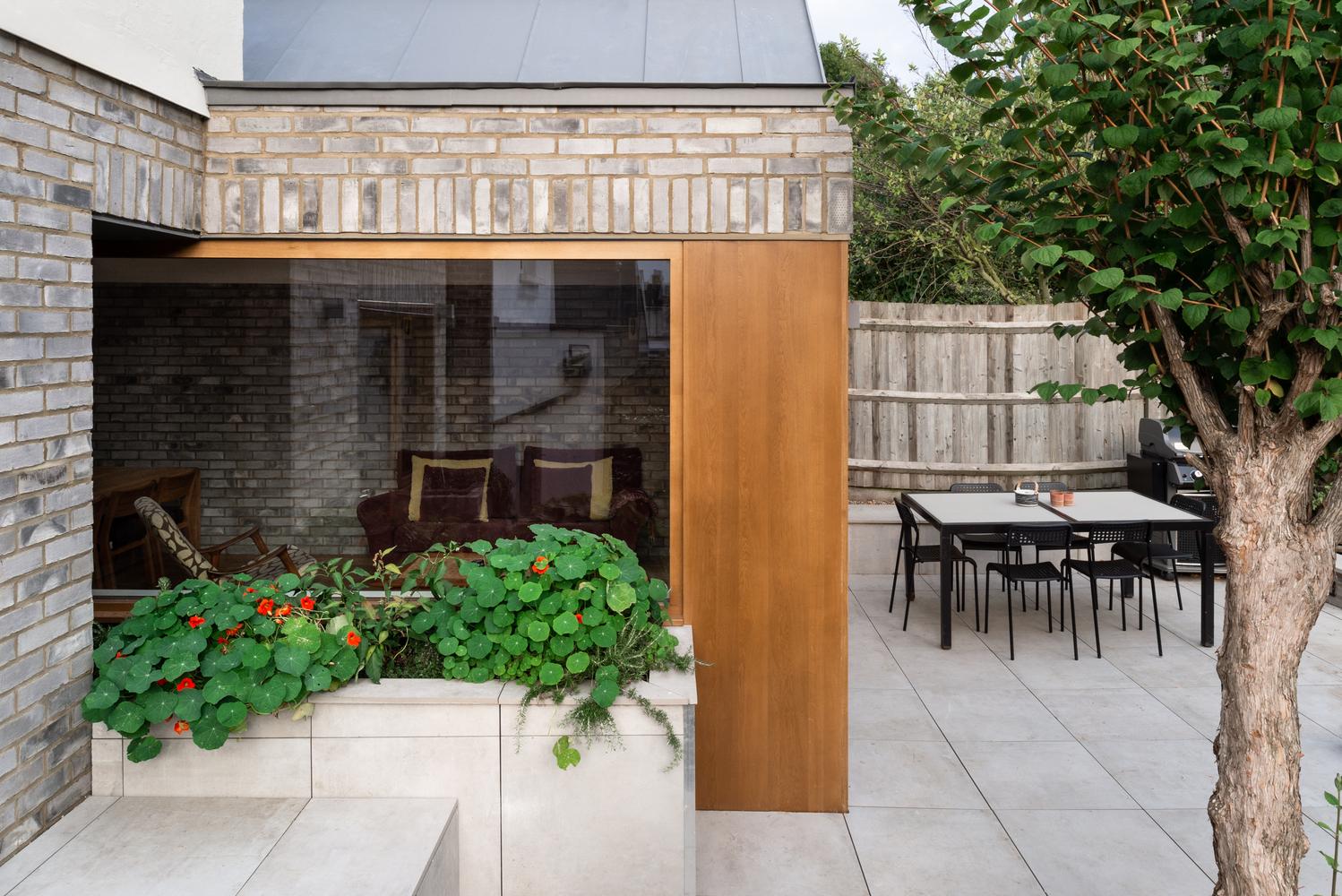 This is precisely the effect that the homeowners, a family of three who had spent years abroad in sunny Sydney prior to moving back to the United Kingdom, had wanted to create for their semi-detached abode in South London. They had missed the outdoorsy lifestyle and warm climate of the Australian capital and wanted to translate that welcoming vibe into their home.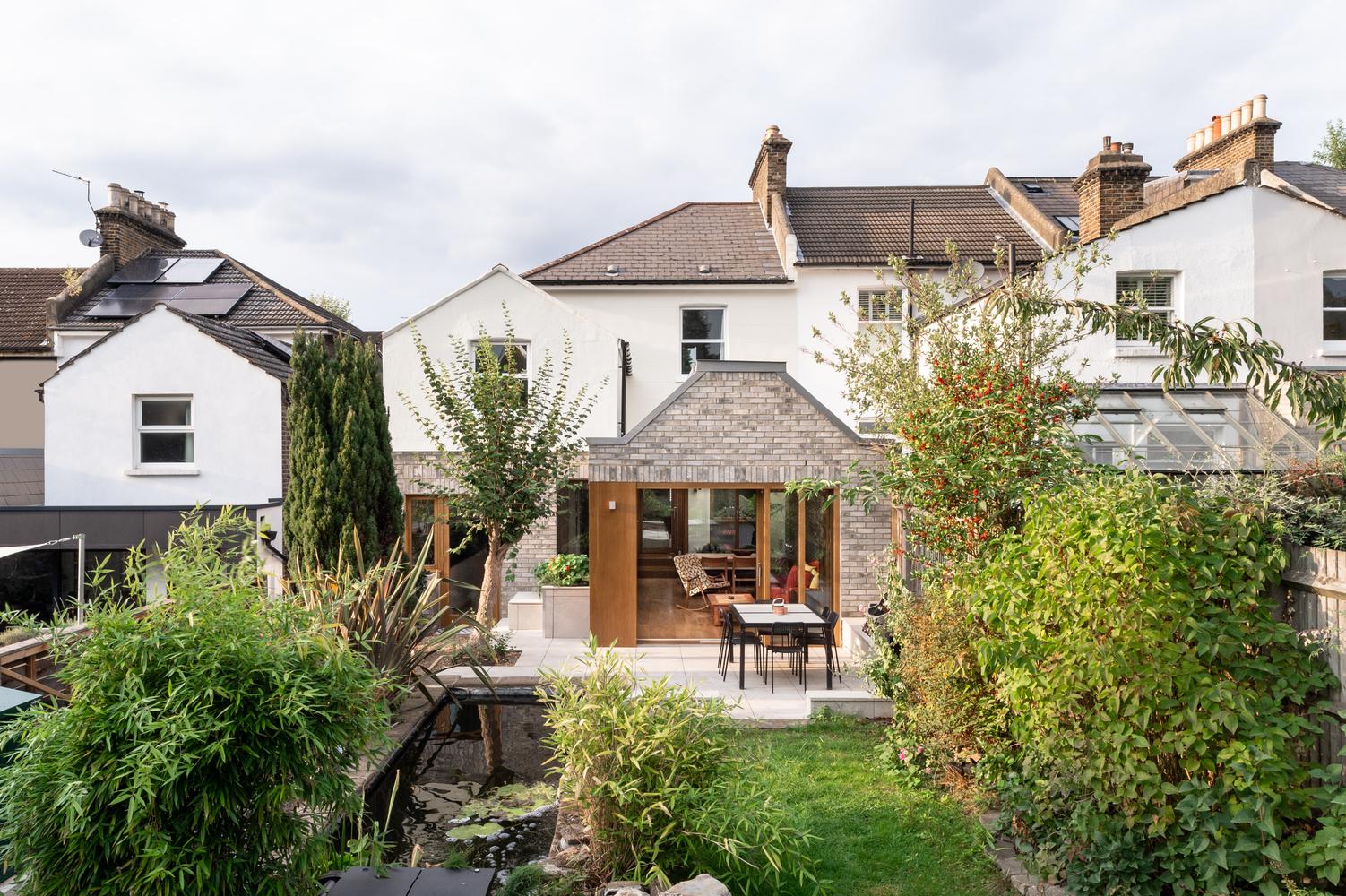 To achieve this, they tapped Gruff Architects for the job, who sought to blend in many diverse, eclectic sensibilities that were inspired by the multi-cultural family's Malaysian, British and Australian heritage into the home's architectural framework. They also significantly expanded the home, introducing a newly designed kitchen, utility room and dining space.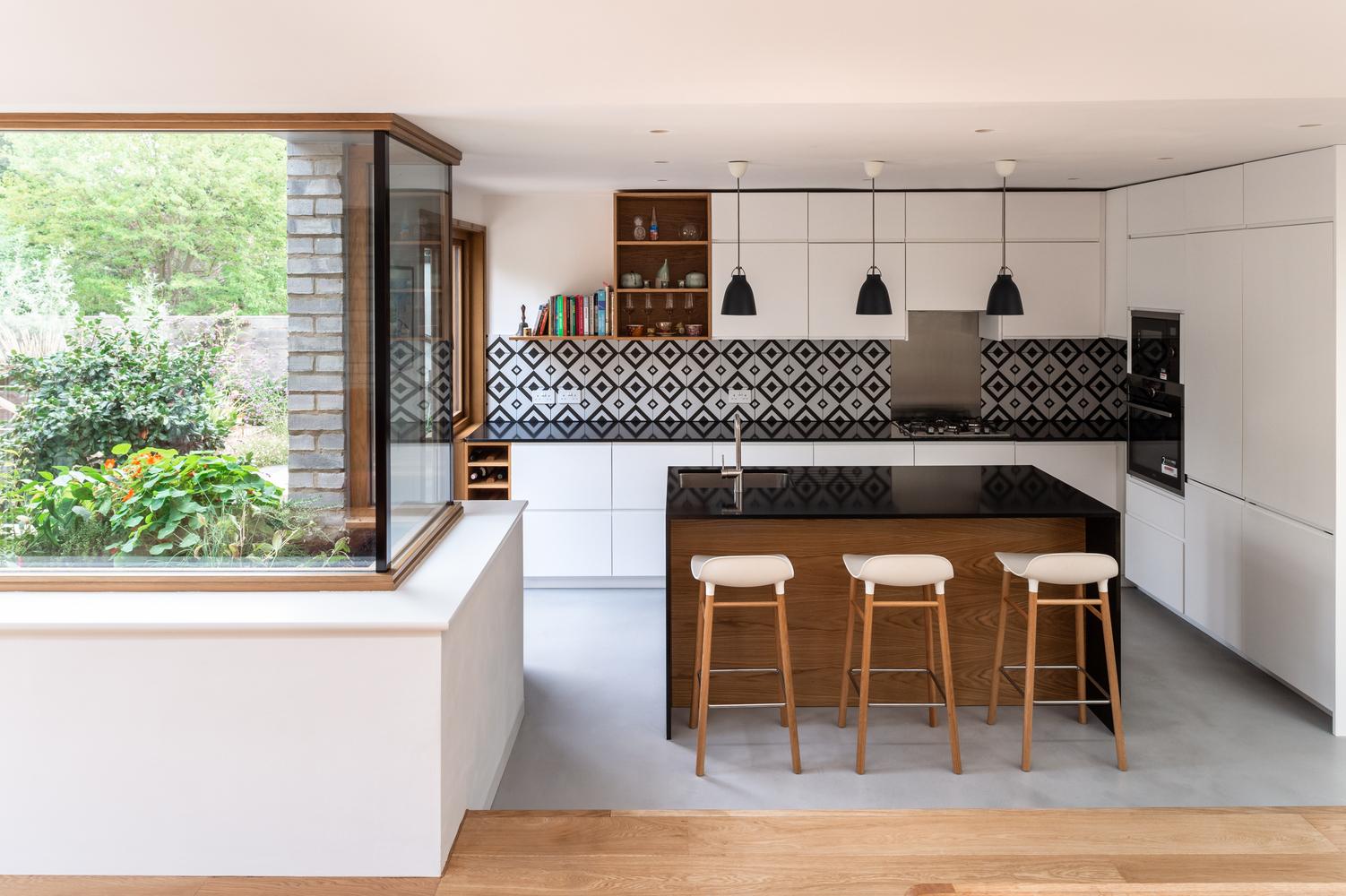 Located within the Brockley Conservation Area, the theme of nature is an anchoring factor for the design team, who was committed to connecting the interior spaces seamlessly with the tree-lined alfresco areas.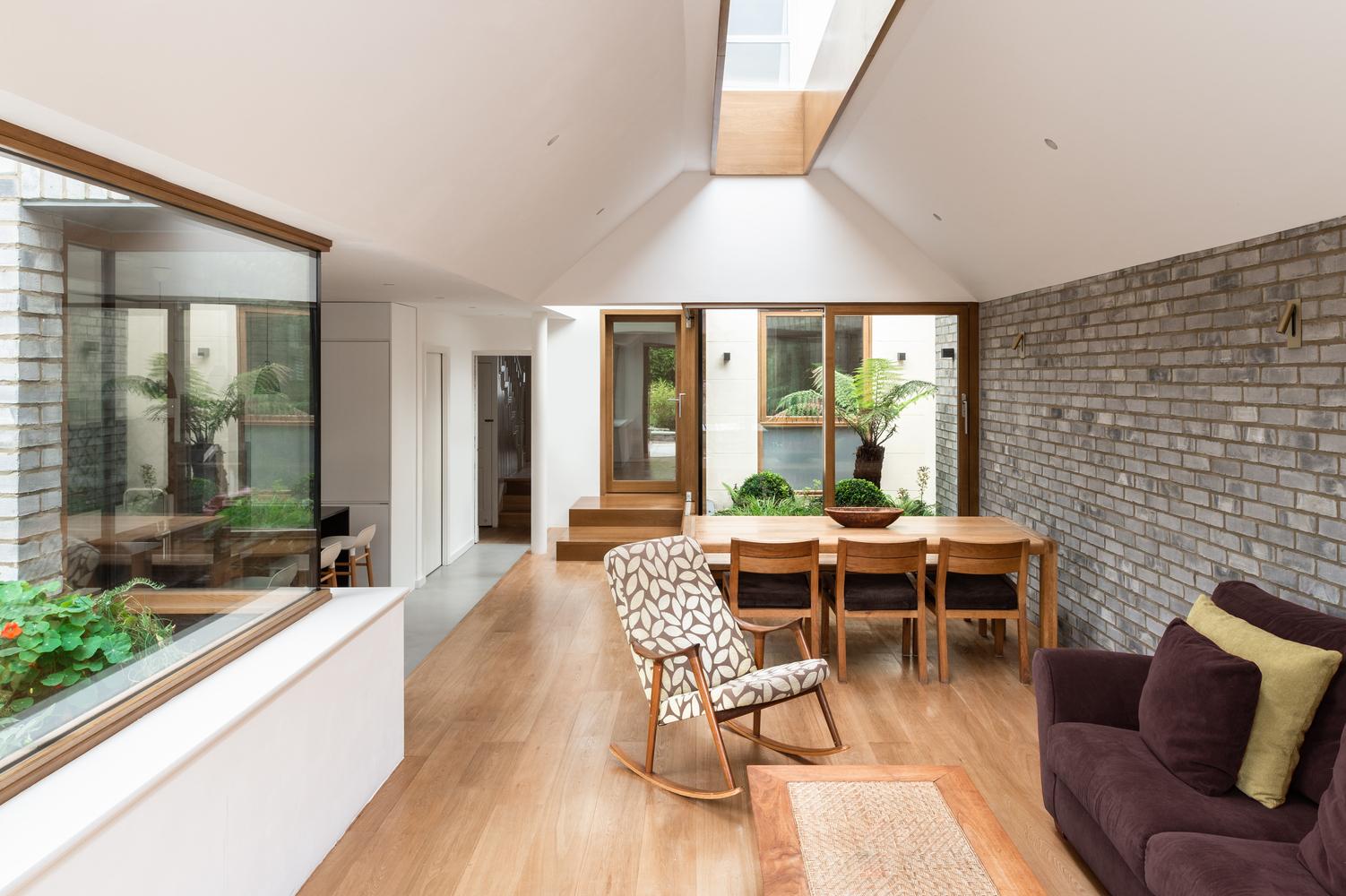 Working together with Michael Coley Garden Design, they conceived the centrepiece of the home, a central courtyard located right between the original house and the newly extended structure. Adorned with beautifully maintained foliage such as large evergreen plants and ferns, and viewable from the surrounding full-height glass windows, the courtyard serves to bring in soft natural light and a touch of nature into the centre of the home.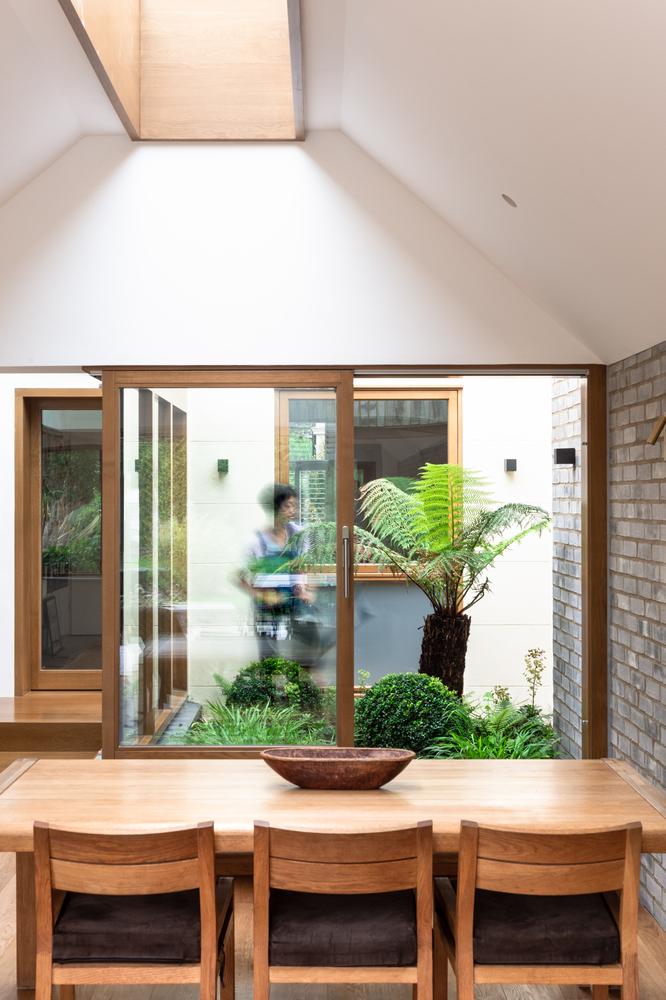 Within a setting that is sure to imbue anyone with a sense of calm and inspiration, the homeowner has built his study around both sides of the courtyard directly overlooking the plants through the glass windows.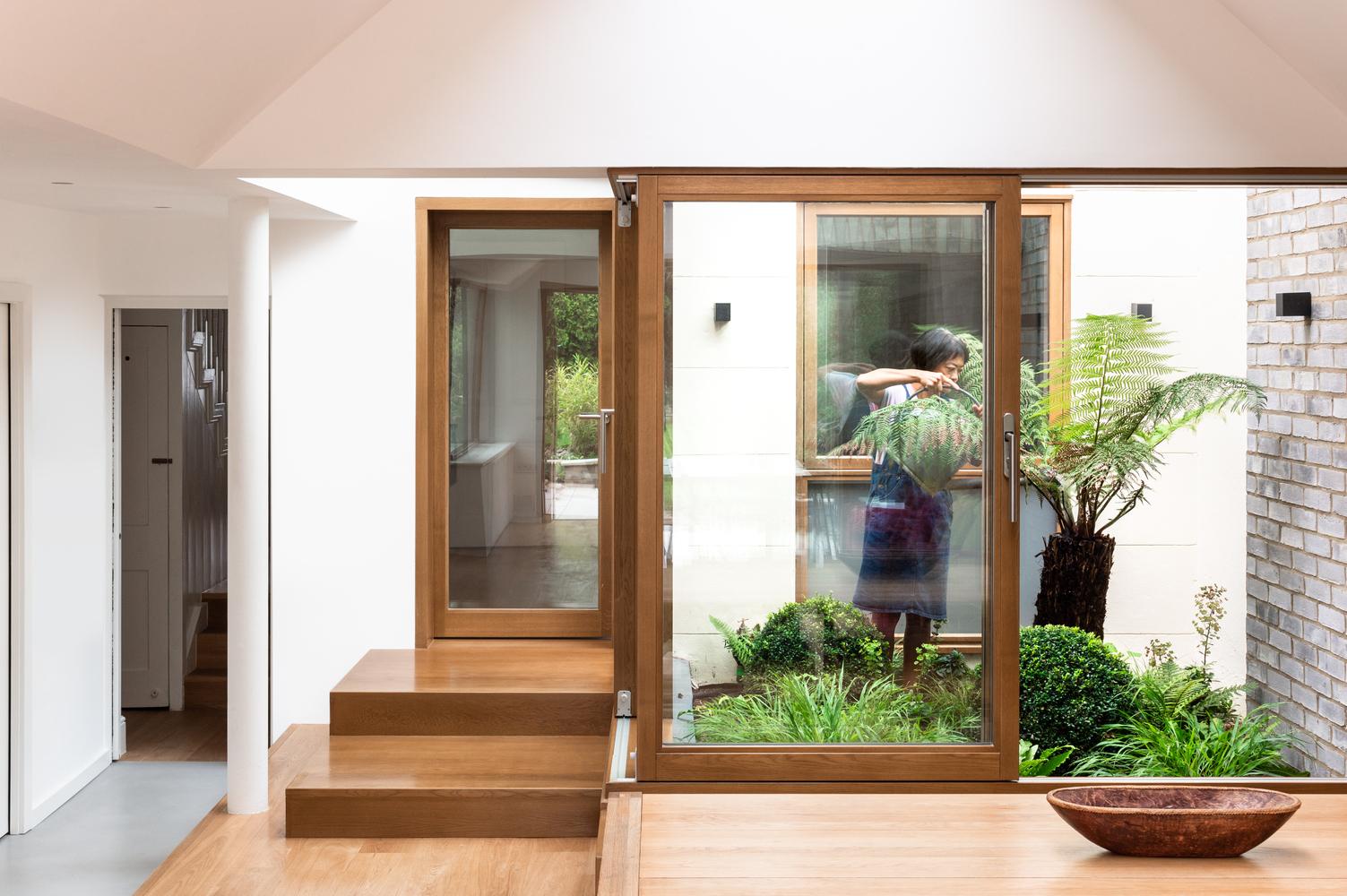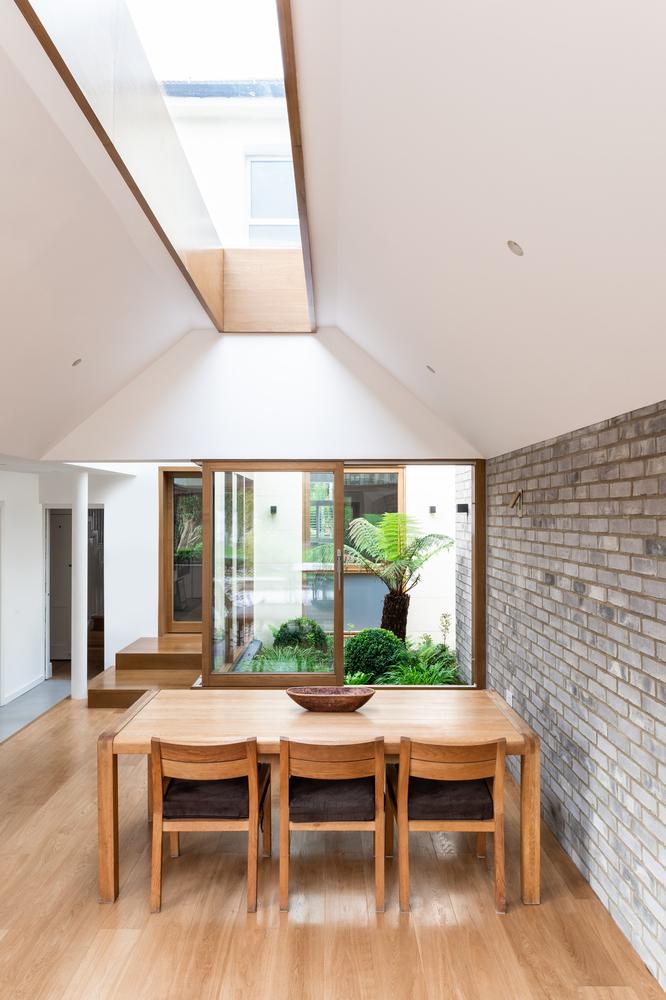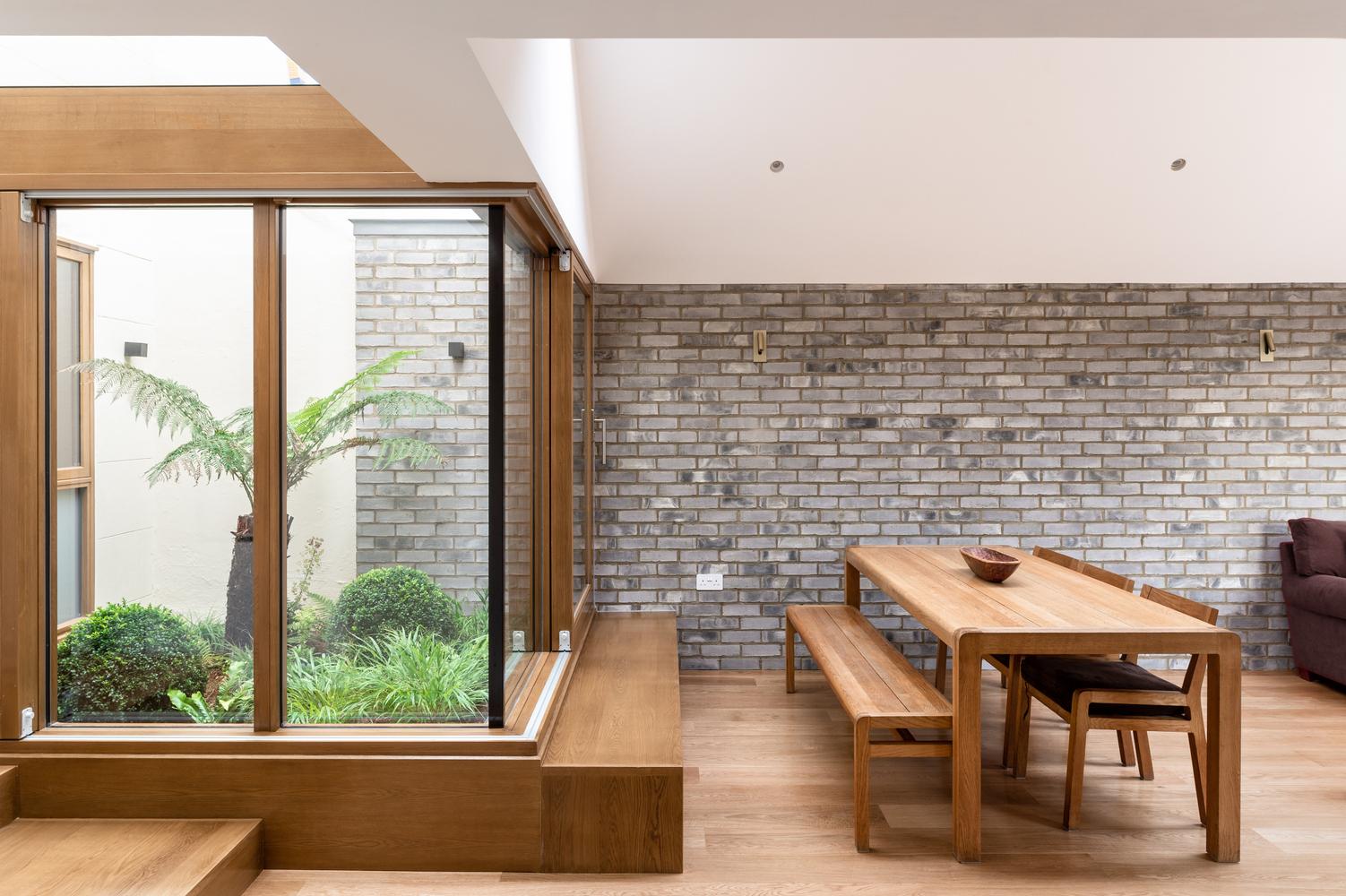 The wooden-framed glass windows surrounding the courtyard also works to further open up the space, promoting cool air ventilation in the summer, and cooling the house down with natural breeze from outside.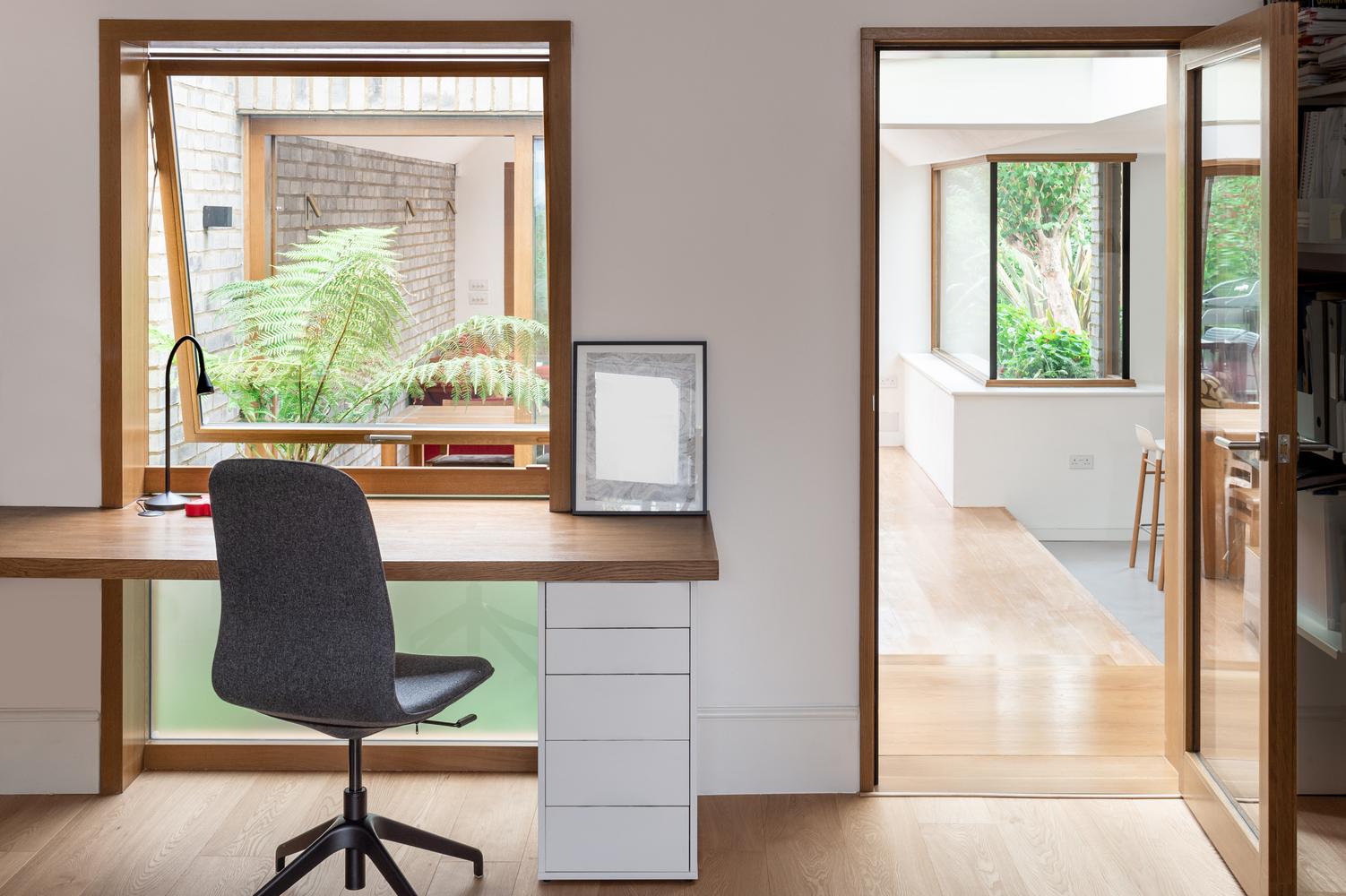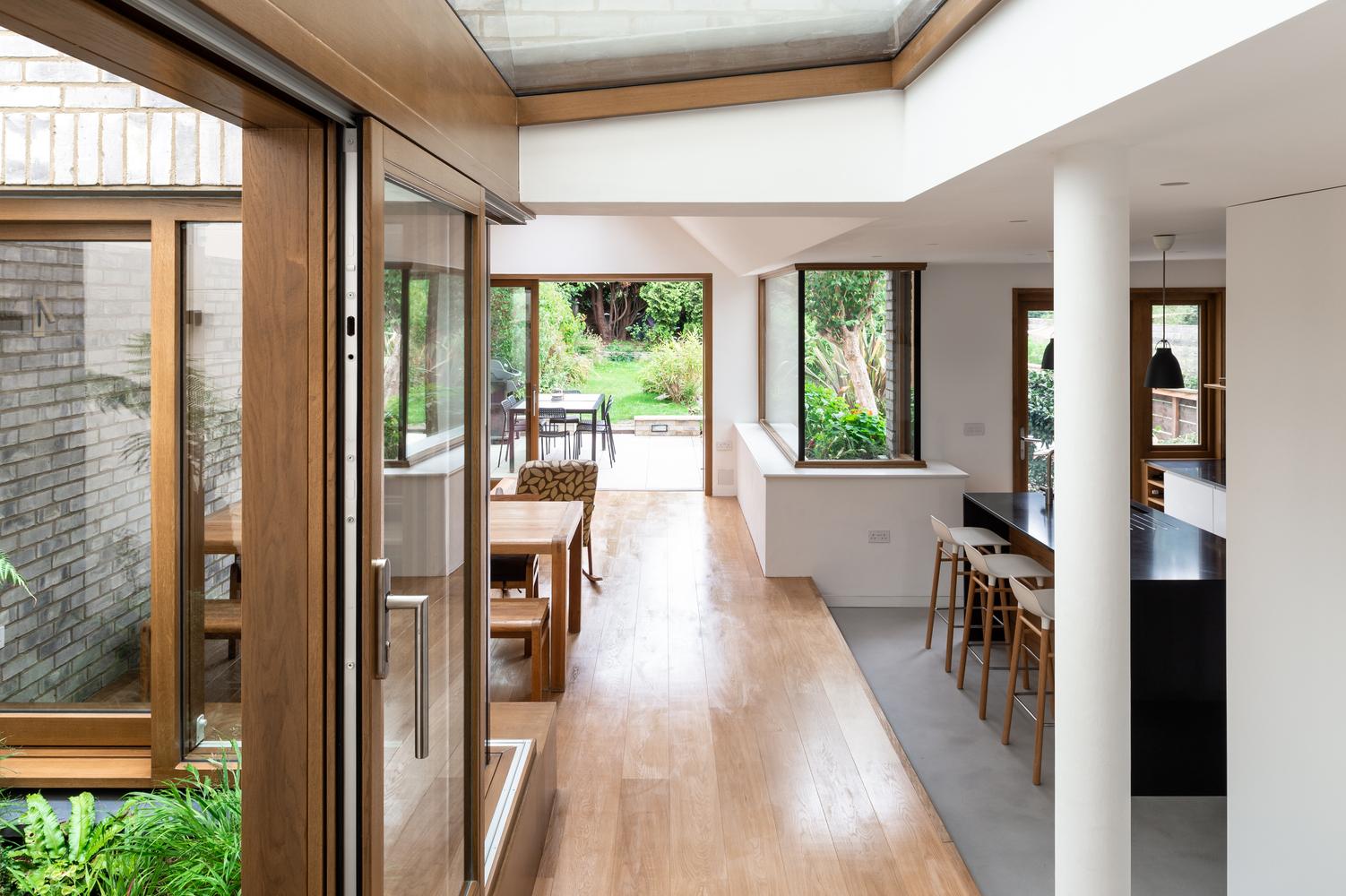 Natural elements also beautifully extend into the interiors, which is decorated with a combination of natural wood used on the flooring and as the material of choice for the furnishings. Framing the living room is a rustic exposed grey brick wall, which adds a touch of materiality to the overall crisp white, minimalist colour palette.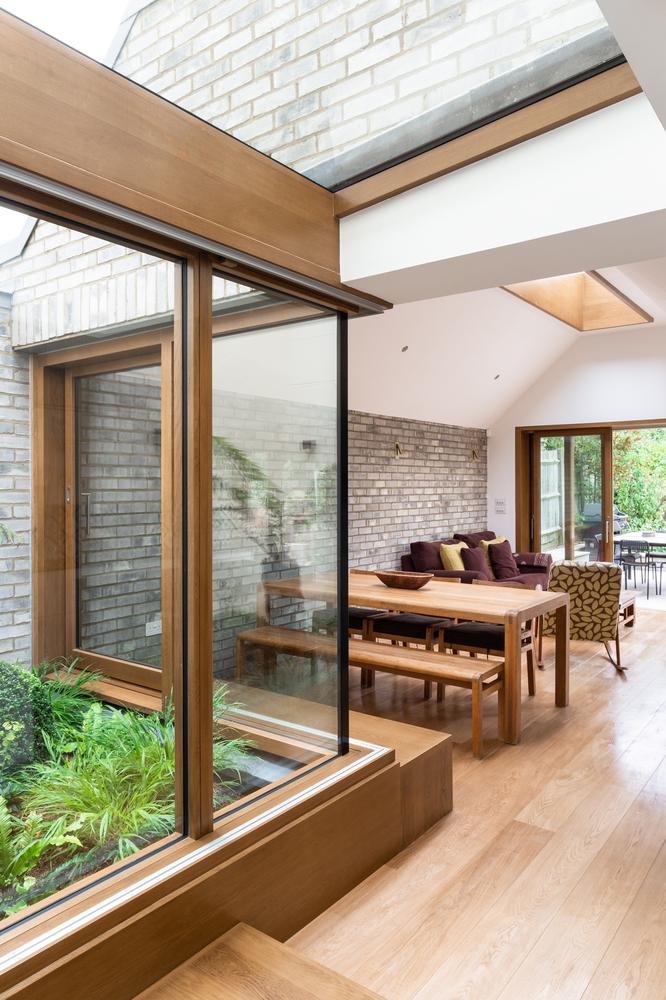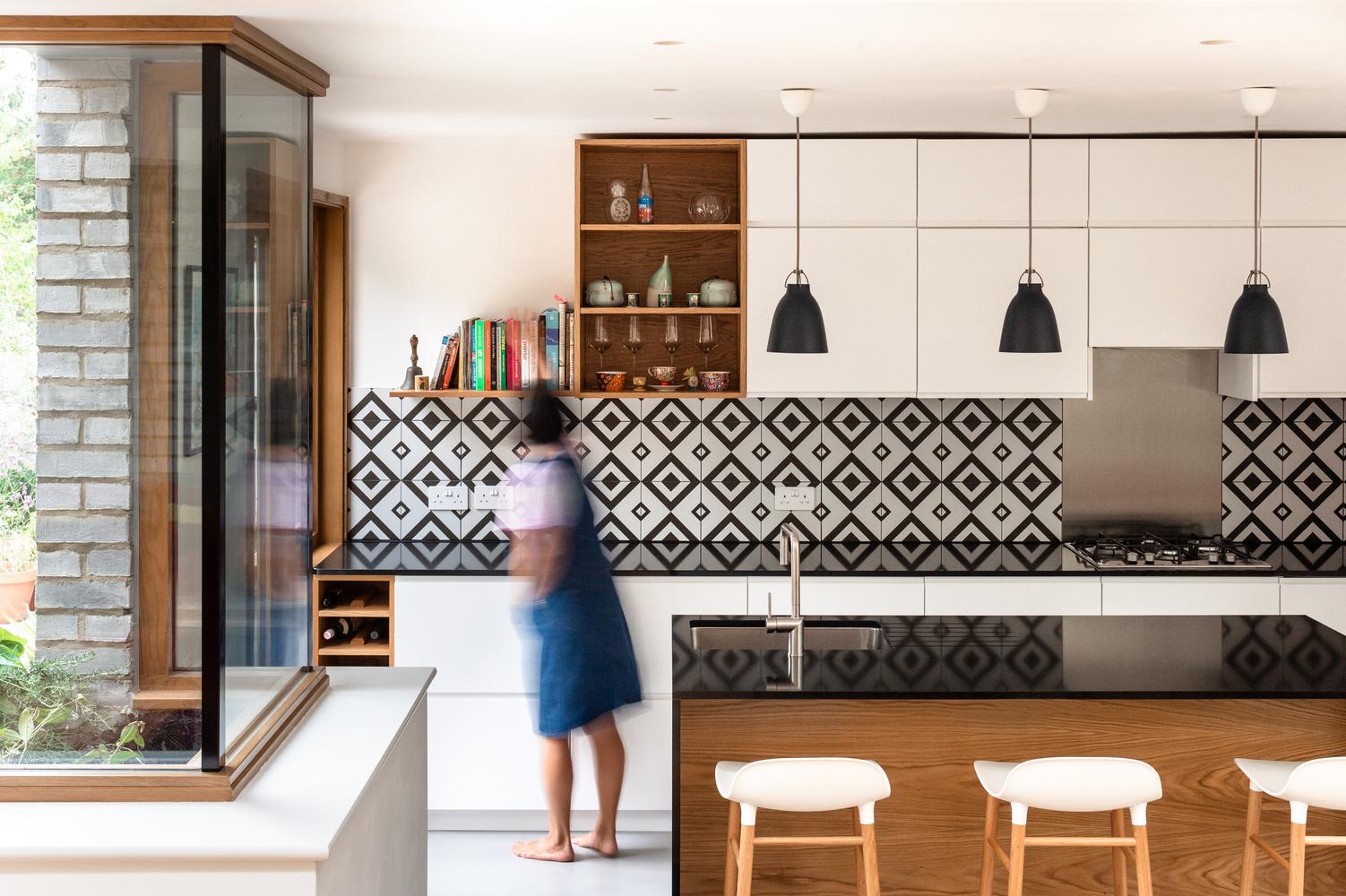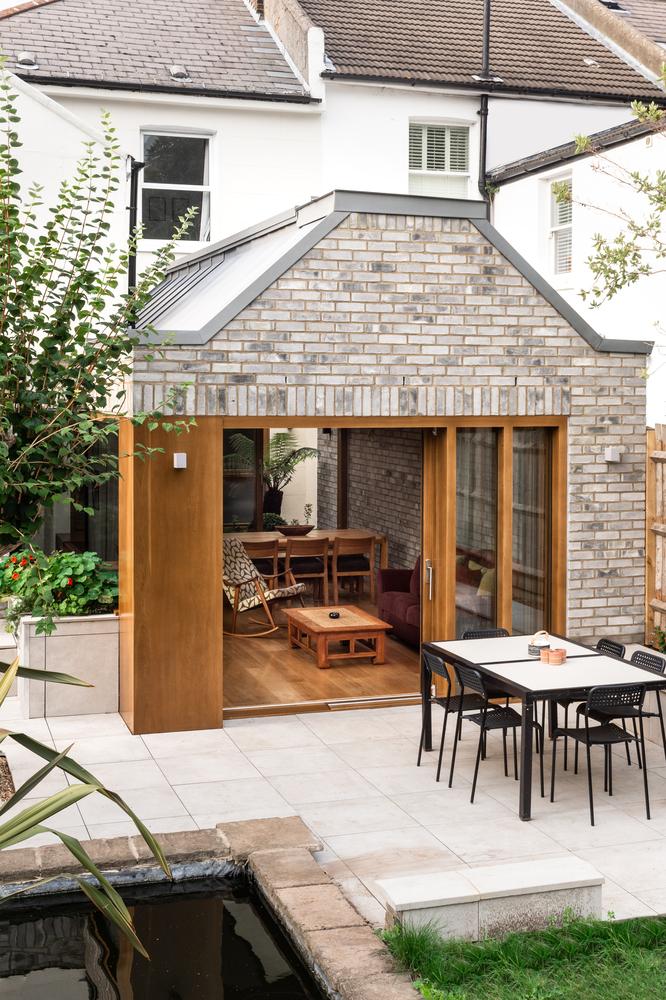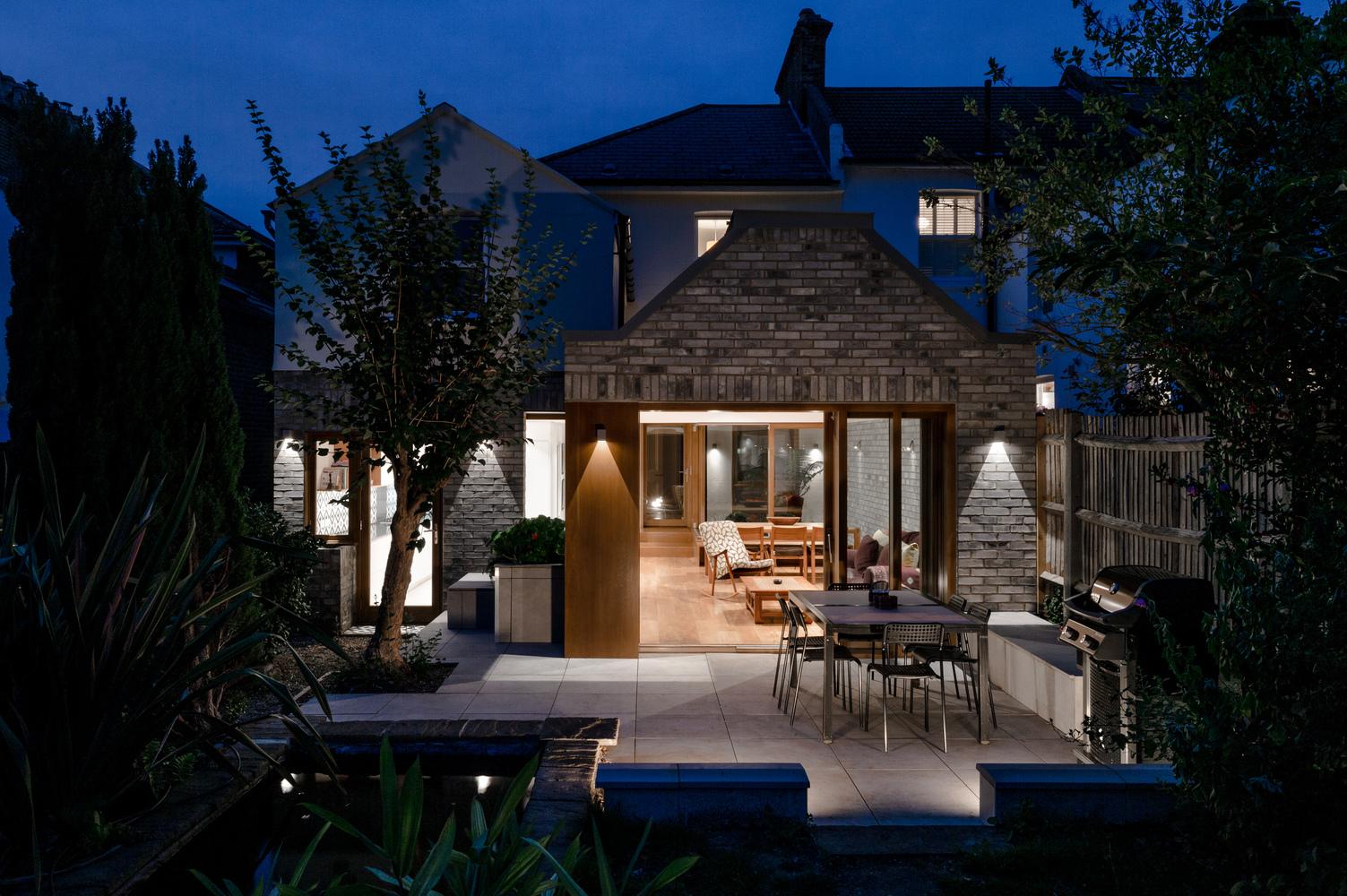 A sloped glass rooftop frames the home's expansive living and dining area, drenching them in beautiful sunlight while offering the homeowners vistas of the blue skies and surrounding nature right from their own home.
Photos via French + Tye