Exuding masculine vibes, this apartment in West Kowloon has everything needed by a young man and more.
Pulling inspiration mainly from the client, chief designer Helen Siauw of Fusion Design Ltd. honed in on his background. Having studied in the UK and the U.S., the client was impartial to the English industrial style alongside textural materials such as cement, copper and brick. It was important that his hobbies were on full display, most notably his love for football.
See more: Take a sneak peek inside this Tseung Kwan O bachelor pad by KS Studio
The flat was outfitted in a palette of greys, browns and blues, with industrial materials featuring prominently – the brick wall in the living room being a particular favourite of the client's.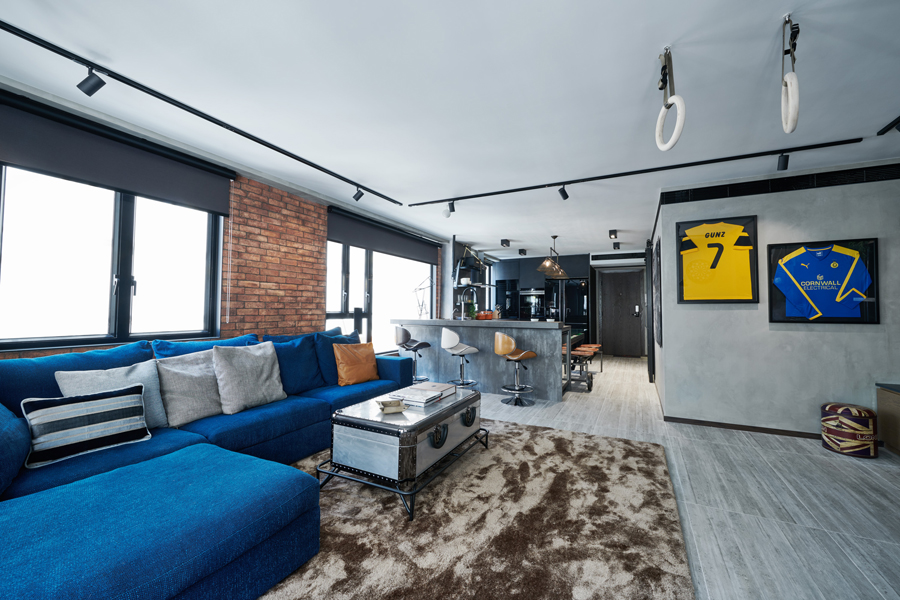 Due to the apartment's relatively low ceiling, the designer was pressed to reduce the sense of compactness, which she remedied with a light grey cement for the ceiling, mirrored by light grey floor tiles. These touches balanced out the darker cement chosen for the walls and added visual depth. Ceiling spotlights and trimmed pendant lights were also used to maximise the low ceiling.
See more: How Nude Design Limited created a bachelor pad full of style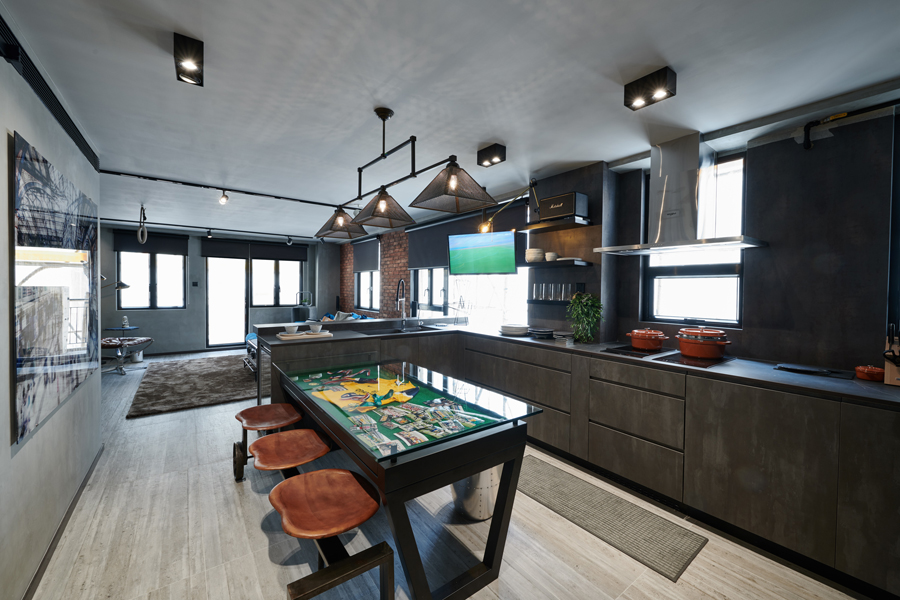 As for the furniture, the designer is especially pleased with the custom-made dining table. It was designed from scratch to fulfil the client's requirement – a playful table that allows him to interact with guests while having meal," she says. I made a sliding layer below the glass top that lets the client showcase his soccer team's jersey, medals and photos." Rendering the table in metal also allowed it to blend in with the rest of the dining area fixtures.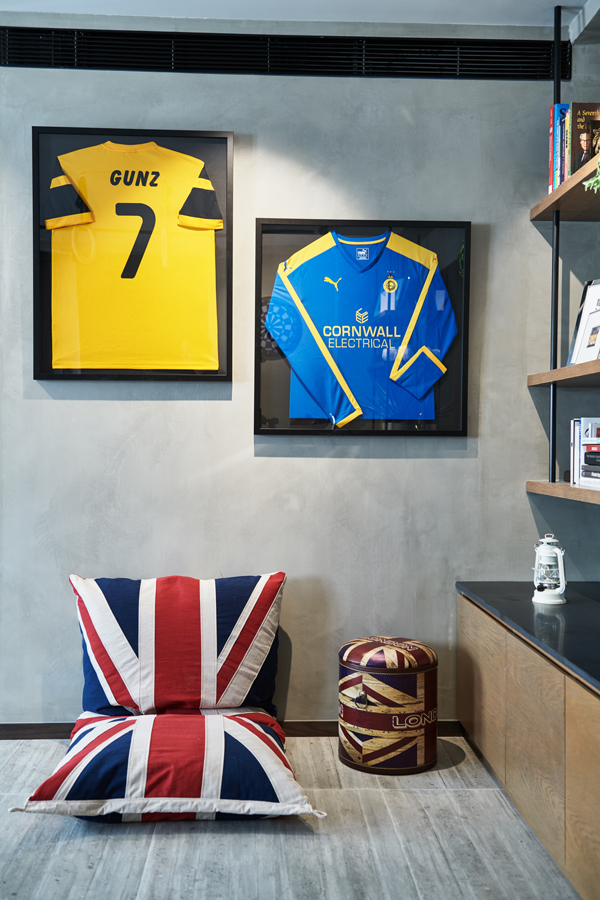 When pressed on her favourite part of designing this project, Helen admits: It was the moment of the flat's handover. I will never forget how happy and satisfied the client was when he opened the door to the flat – the new home that he's been waiting for four months."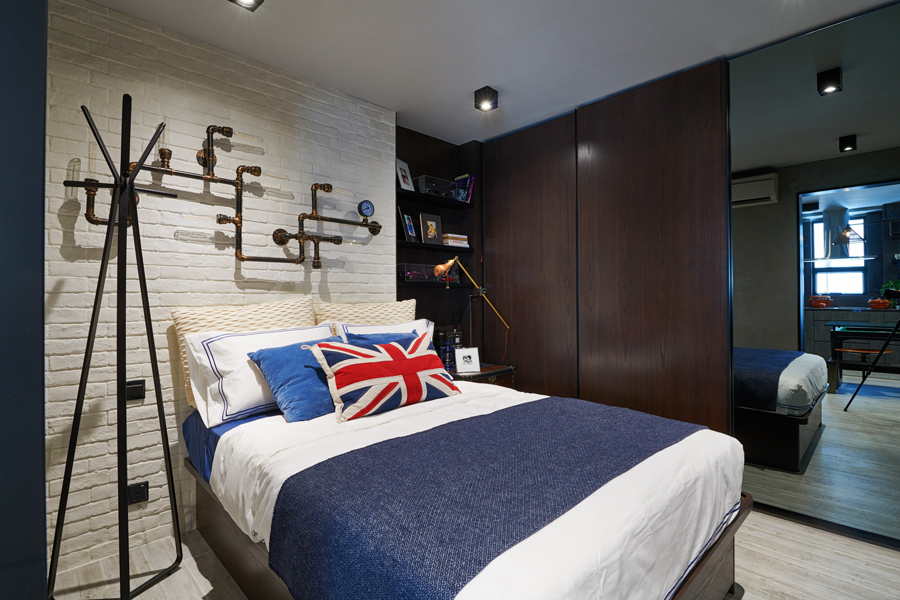 For more home tours and interior inspiration, visit our Homes tag.
The post This 700sqft West Kowloon bachelor pad is designed for a sports-loving gentleman appeared first on Home Journal.