Practice makes perfect – as this Bowen Road home so beautifully demonstrates. Its owners, artist Caroline Chiu and her husband Paul Aiello, a media investor, have worked on a long list of home renovations over the years; as a result, they have honed their vision of what an ideal family home should look like. In this Bowen Road apartment, that vision has been distilled into a space that's comfortable and stylish in an easy, contemporary way, with a smooth flow between the rooms and from public to private.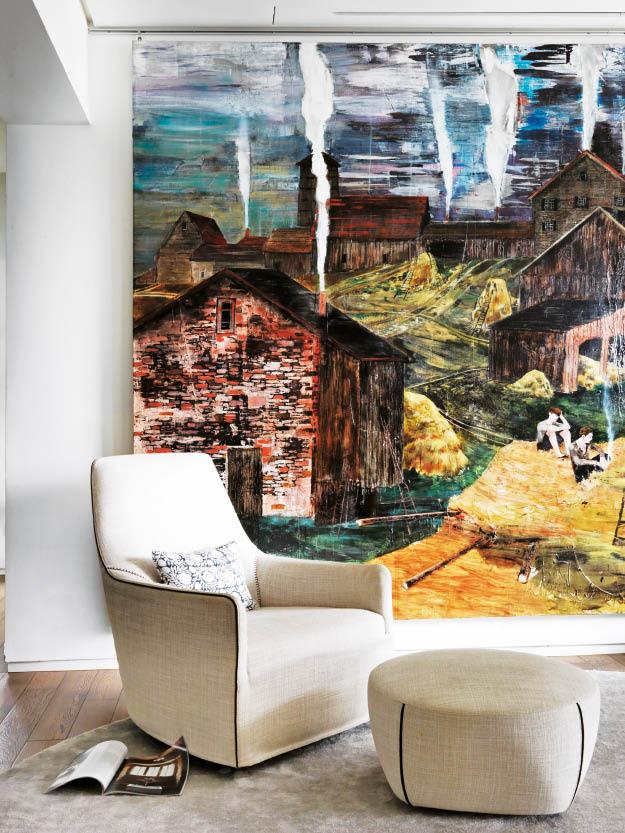 The flat didn't always flow so smoothly, however. Originally, "it had a very awkward layout," says Caroline, who was won over by the "incredible views and the wrap-around balconies." In addition, the building dates from the 1950s, and therefore this apartment benefits from highly efficient square footage and high ceilings.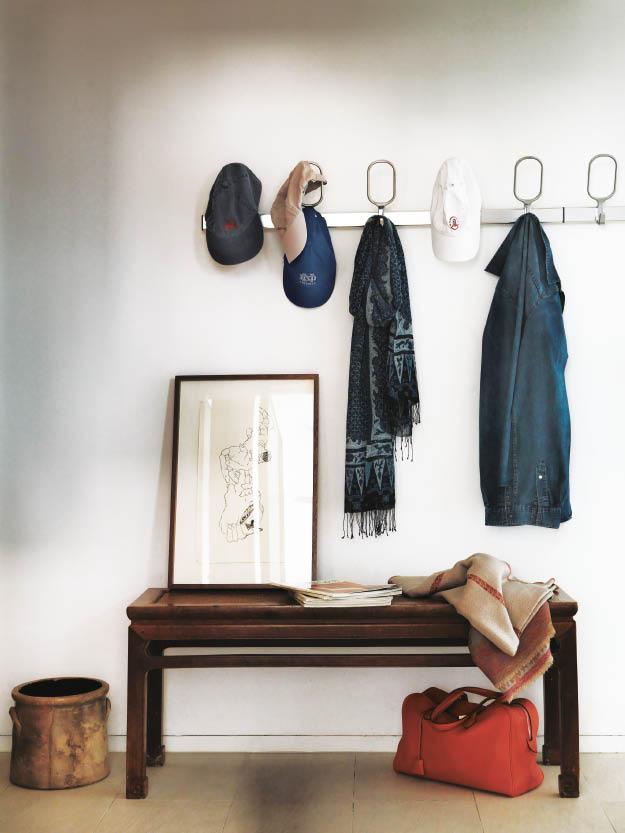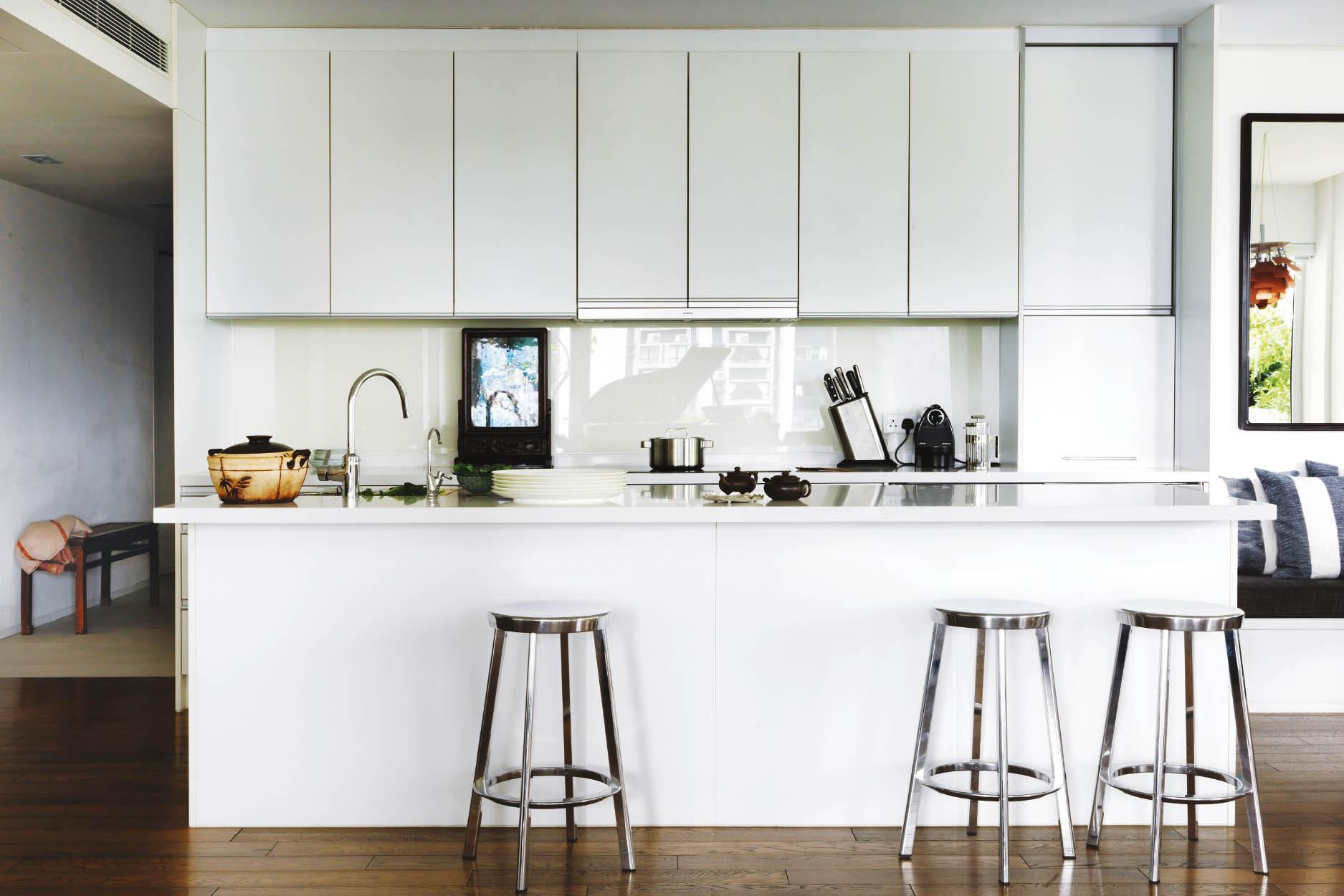 In order to make the flat their own, the couple "changed absolutely everything. We enlarged the living room; we changed the hallway; we reconfigured the kitchen," says Caroline. She and Paul got rid of one of the bedrooms, turning this into a three-bedroom home, and they installed a second kitchen, so that there would be an enclosed kitchen for Chinese cooking and another open one in which to cook simple dishes and to hang out with friends.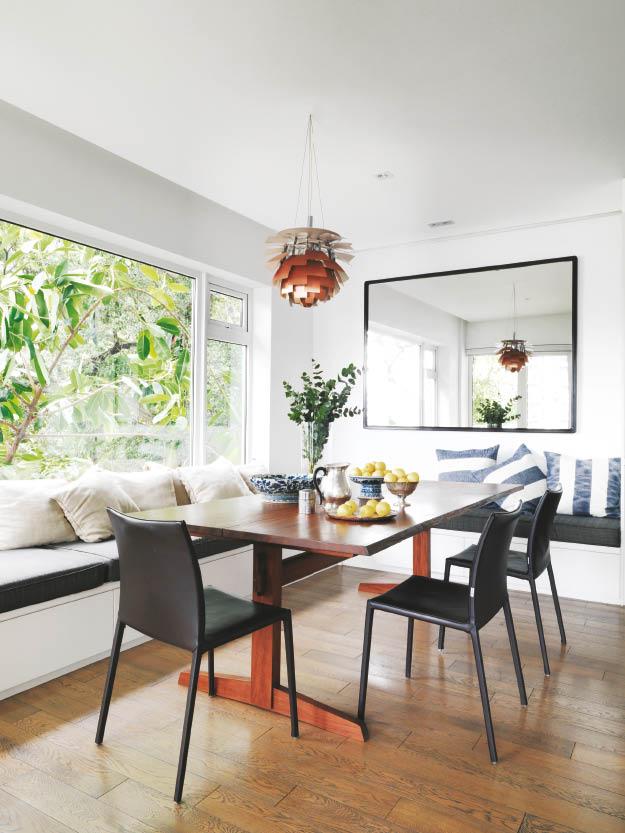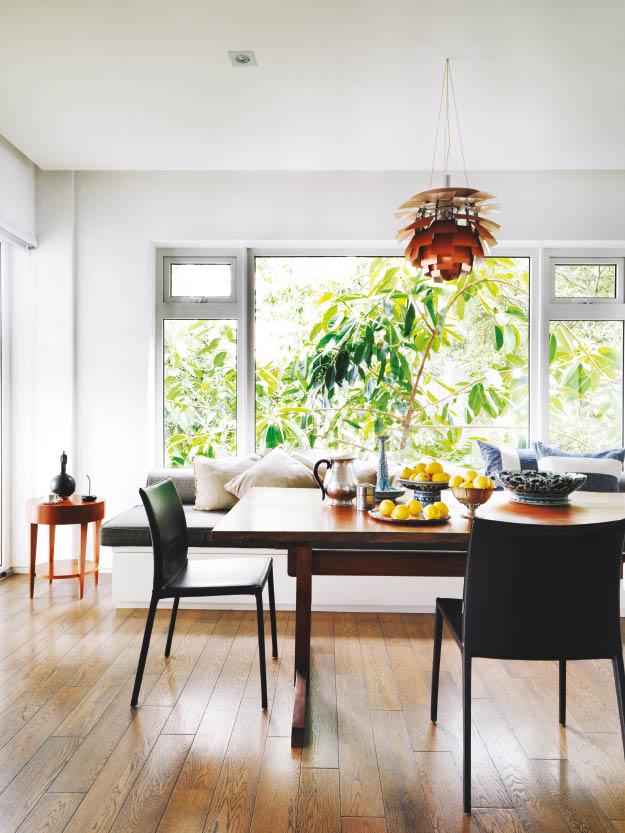 Architect Stephen James of Plan 3 helped the couple revise the home's layout. "This is maybe the ninth project I've done with him," says Caroline. "He has such a great understanding of space. He thinks about where you would want to make coffee and sit down, or where you might want to curl up with a book, or where you might need a light."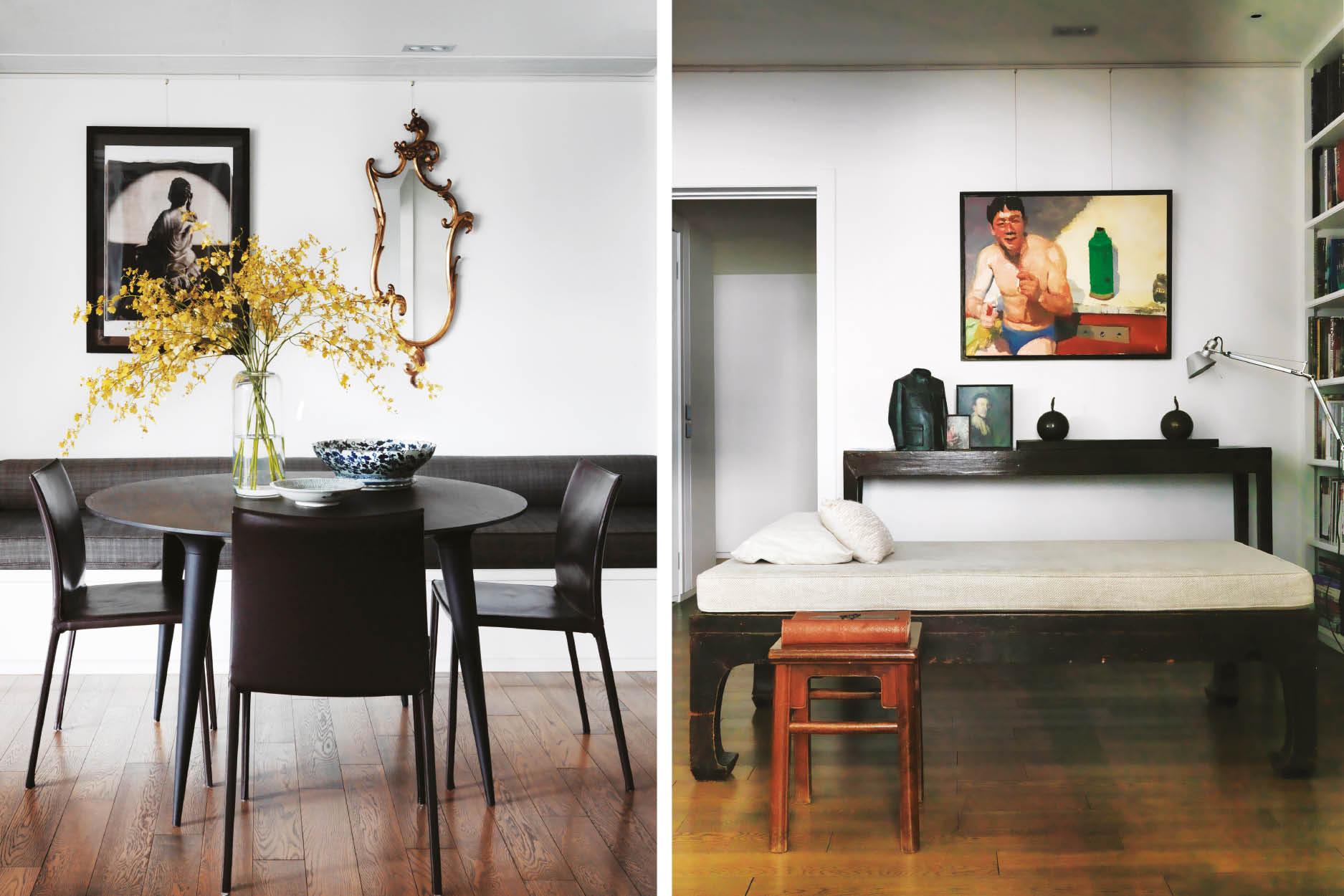 Stephen also helped them achieve the movement from public areas into private spaces that they wanted. "It's been the most amazing family, party and kids' space," says Caroline. "It works for every size of gathering… from a party for 40 kids to dinner for six. We used to have these lunches every Friday and invite different Chinese artists," she adds.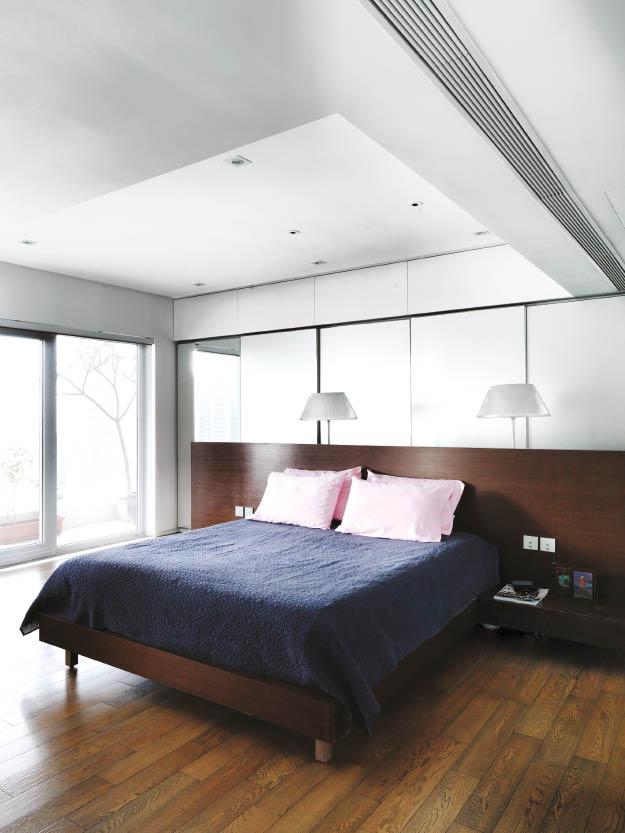 Caroline and Paul's passion for art is evident in every room of this home. Works by the likes of Fung Ming-chip, Hernan Bas, Cynthia Sah and Ho Siu-kee decorate walls and surfaces wherever possible. "We knew we only had two or three big walls to work with, so we just rotate the pieces every few months," explains Caroline.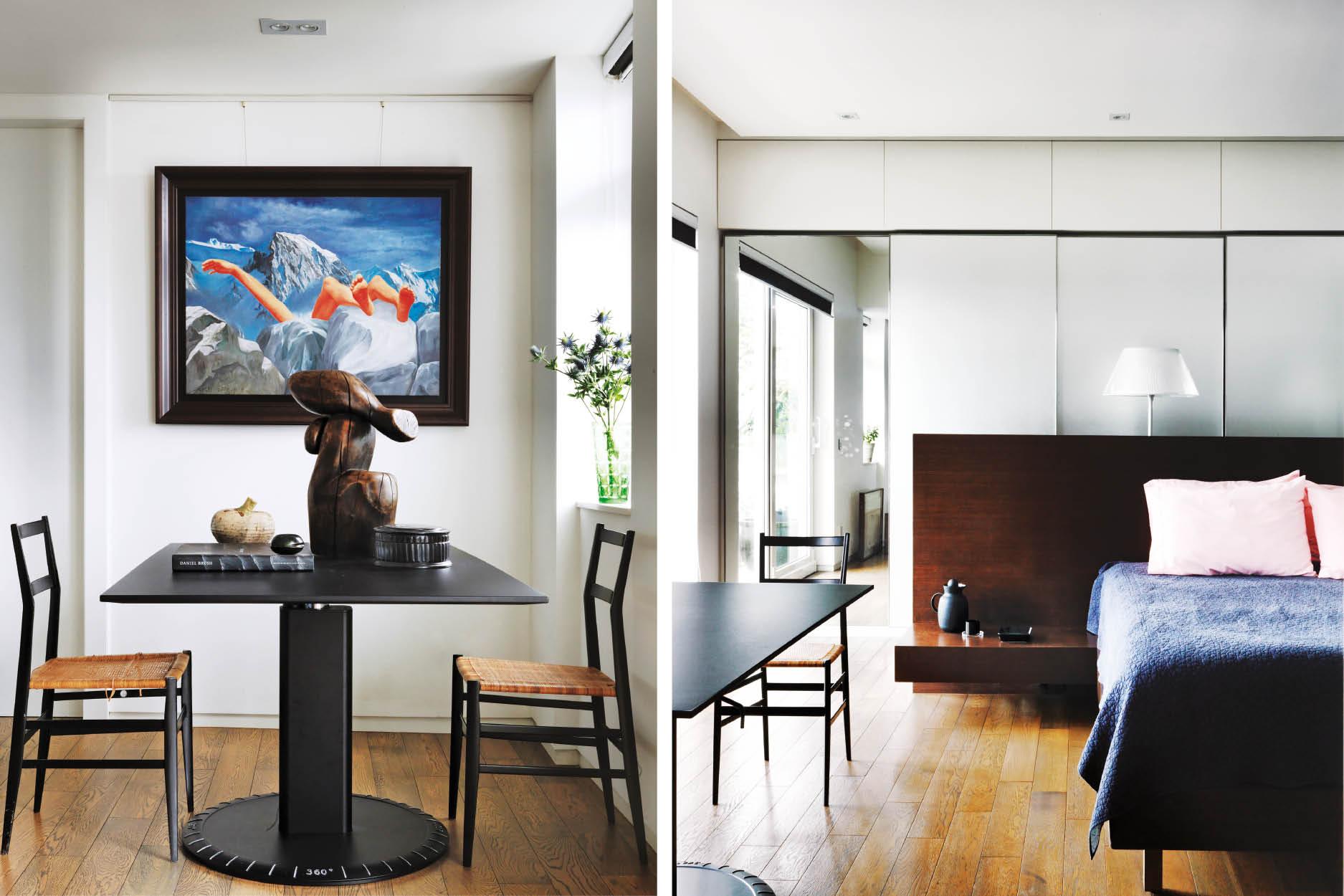 As an artist herself – one responsible for a series of photographs taken on a giant 20-inch by 24-inch Polaroid camera entitled Dreaming: A Chinese Wunderkammer – it's no surprise that Caroline is such an art aficionado. Her husband, meanwhile, is a gifted pianist (even if it is just a hobby for him), so much so that Caroline surprised him last year with a beautiful grand piano. "He plays so beautifully, it makes me so happy. I fall in love with him all over again when he plays piano."
Both Paul and Caroline clearly have an affinity for the arts, and so you would almost expect them to have an impressive collection of design pieces – and they do. There's a Poul Henningsen PH Artichoke lamp in the dining room, kitchen stools by Naoto Fukasawa, and a Konstantin Grcic table in the bedroom, just to name a few.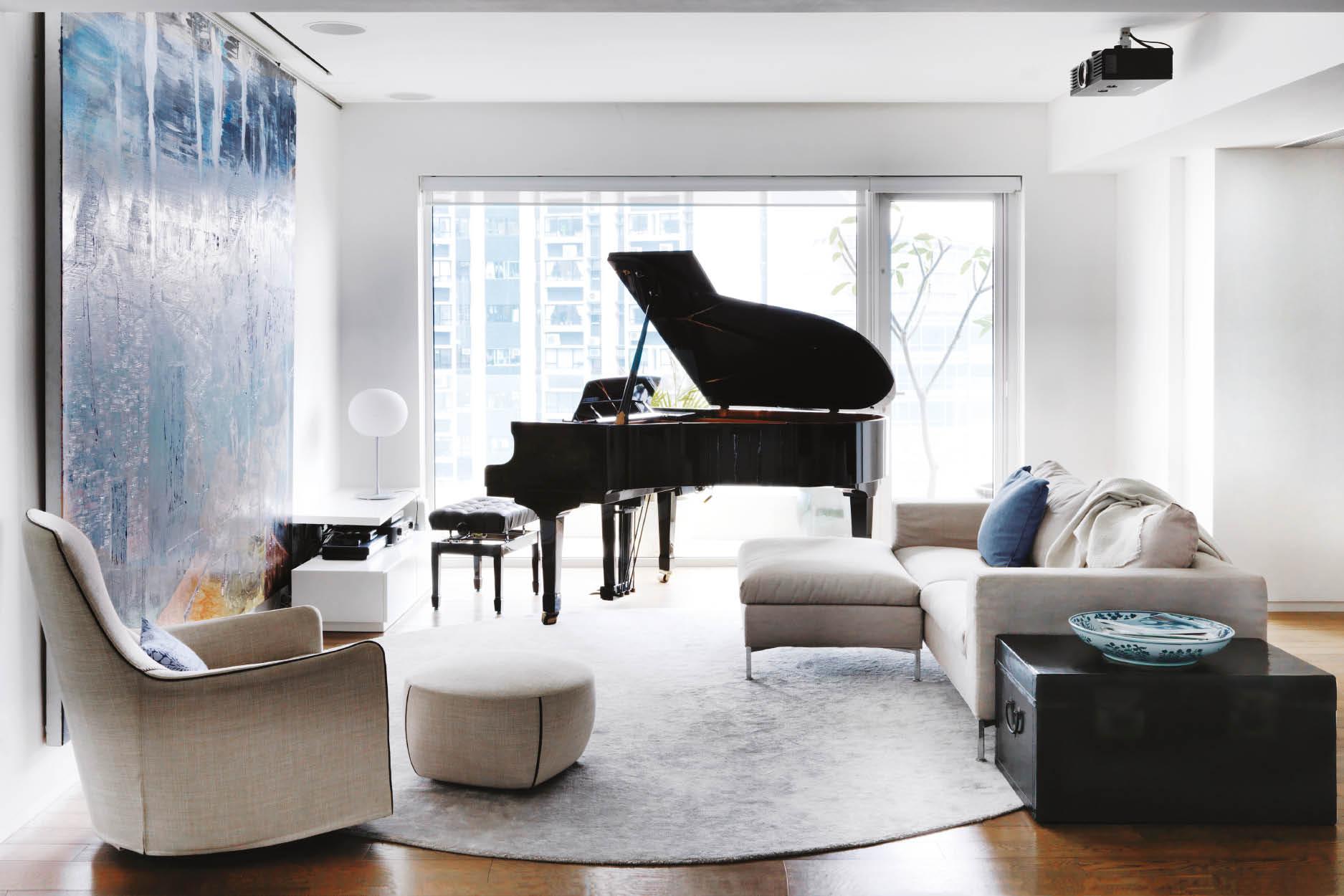 The mix of beautiful art, design and music has certainly elevated this apartment's aesthetic, but it is the careful layout and quality materials that really make it the happy home it is. "The kids can do a whole loop through the house in a figure of eight. We have these mad skateboarding sessions, and everything's held up," says Caroline. "It's such a pleasant and wonderful space to live in."
On these images, we show one space two different ways: the living room in this Bowen Road apartment. Caroline and Paul recently moved out of their apartment, and they now rent it to friends, who love it as much as they do – but who use it in a very different way. "It's so interesting, because the renters have taken the space in a totally different direction," says Caroline. "They've got lots of tablescapes."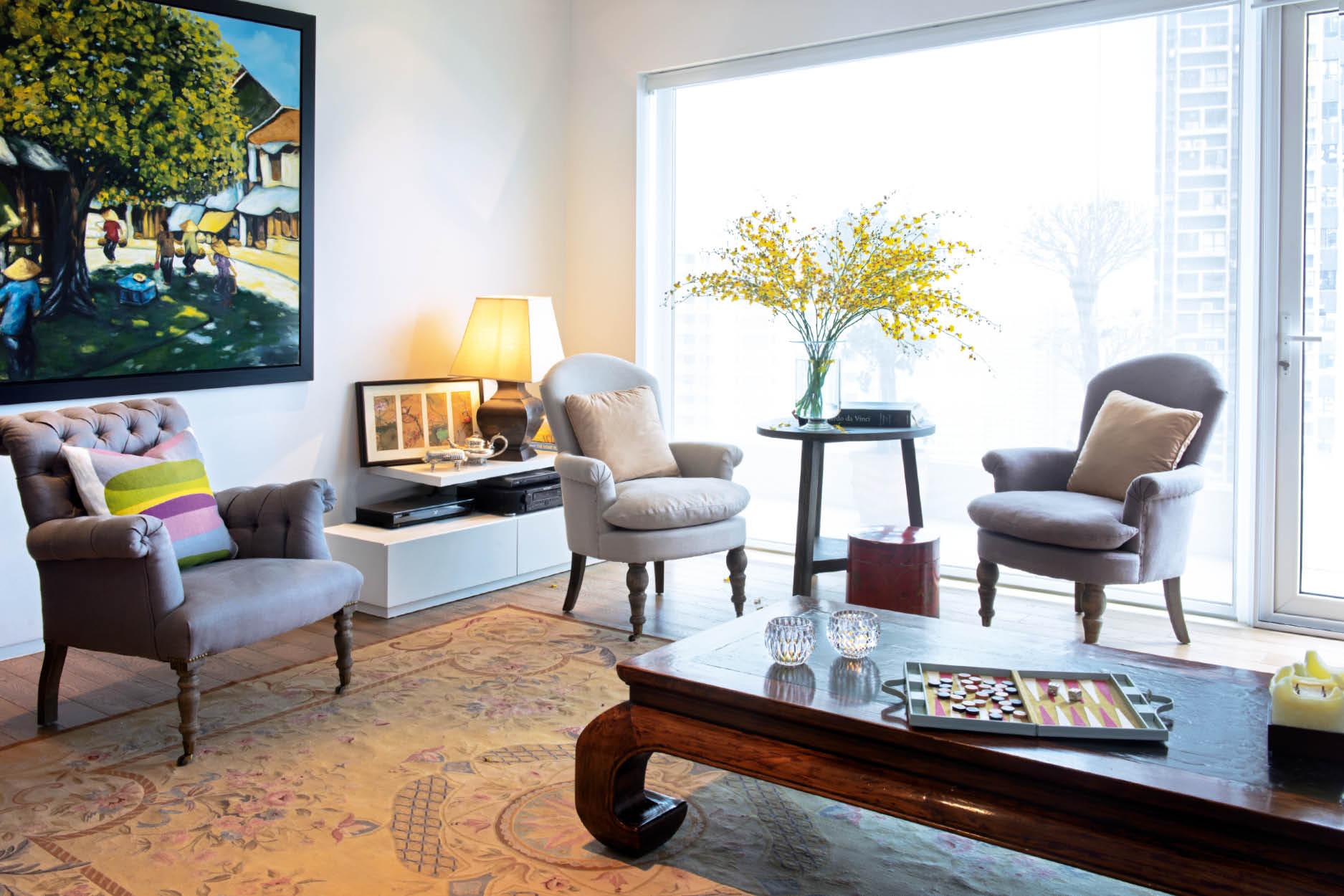 "We've tried to put comfortable seating areas around the natural light, as there's so much of it. It does great things for moods," says the current tenant, Lisa Festa-Bianchet. "Having a room like this means the family spends much more time together [than in our previous place]. We're probably a bit less design conscious [than Caroline and Paul]. Having three kids and a dog, everything just gets put in."
Photography: Michael Paul