Curiosity is a trait that interior designer Paolo Badesco and architect Costantino Affuso have in common.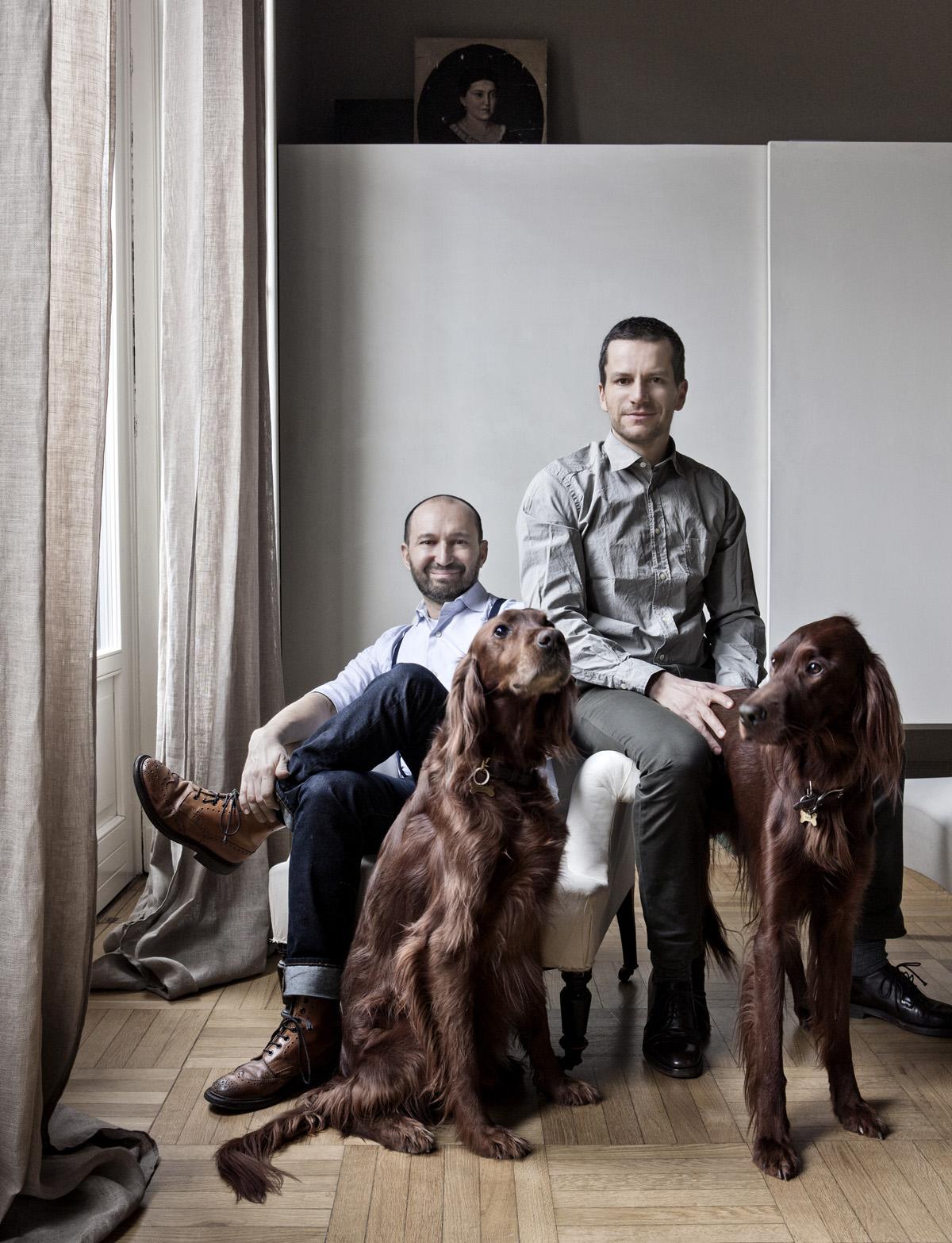 It is also the motivation behind their passion for finding eclectic collector's items and their flair for the eccentric, which is reflected in the furniture and accessories on show at their two furniture and homewares stores in Milan. One shop is located on Corso Magenta and the other in Brera, and they are filled with the pair's auction and flea market finds – each prized item has been carefully chosen for its nostalgic appeal. Quirky objects, such as paperweights made from antique machine parts, and a cool coffee table fashioned from distressed tree trunks and old parquet flooring are just some of the items that evidence their atypical tastes. Not everything is secondhand, however: Raw also carries contemporary designs by John Derian, Kühn Keramik, Patch NYC, and other international brands.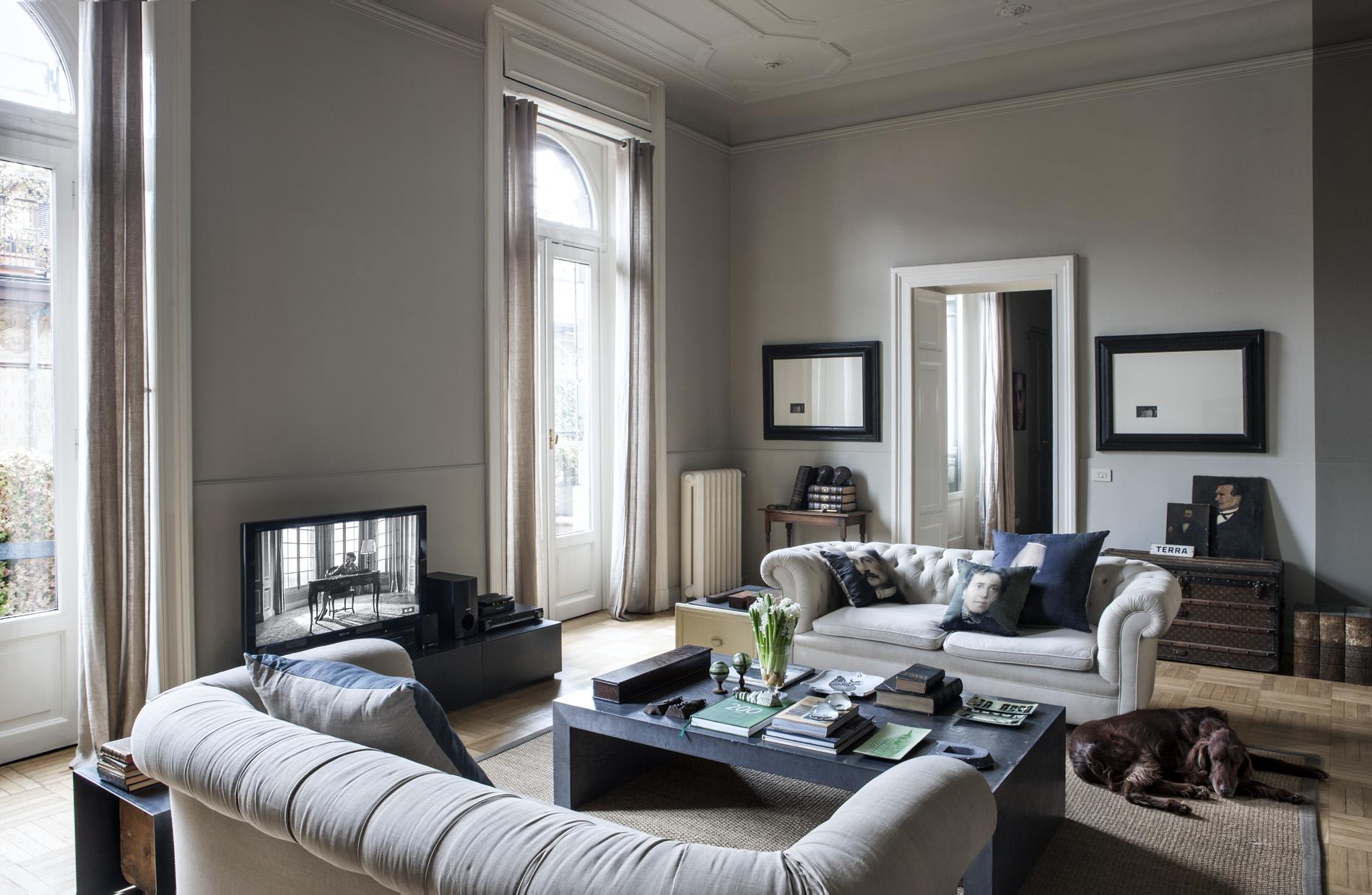 It's difficult to pinpoint a particular region or period that the collections come from, though the designers tend to lean towards a French and northern European aesthetic. "Our research is mostly directed towards pieces from the end of 19th- and early 20th-centuries," they say. "And [we search for] a scrupulous dose of irony applied to furniture and objects from the 1960s and 70s." Whatever era they look to, the pair insists on choosing items that will withstand the test of time and passing trends.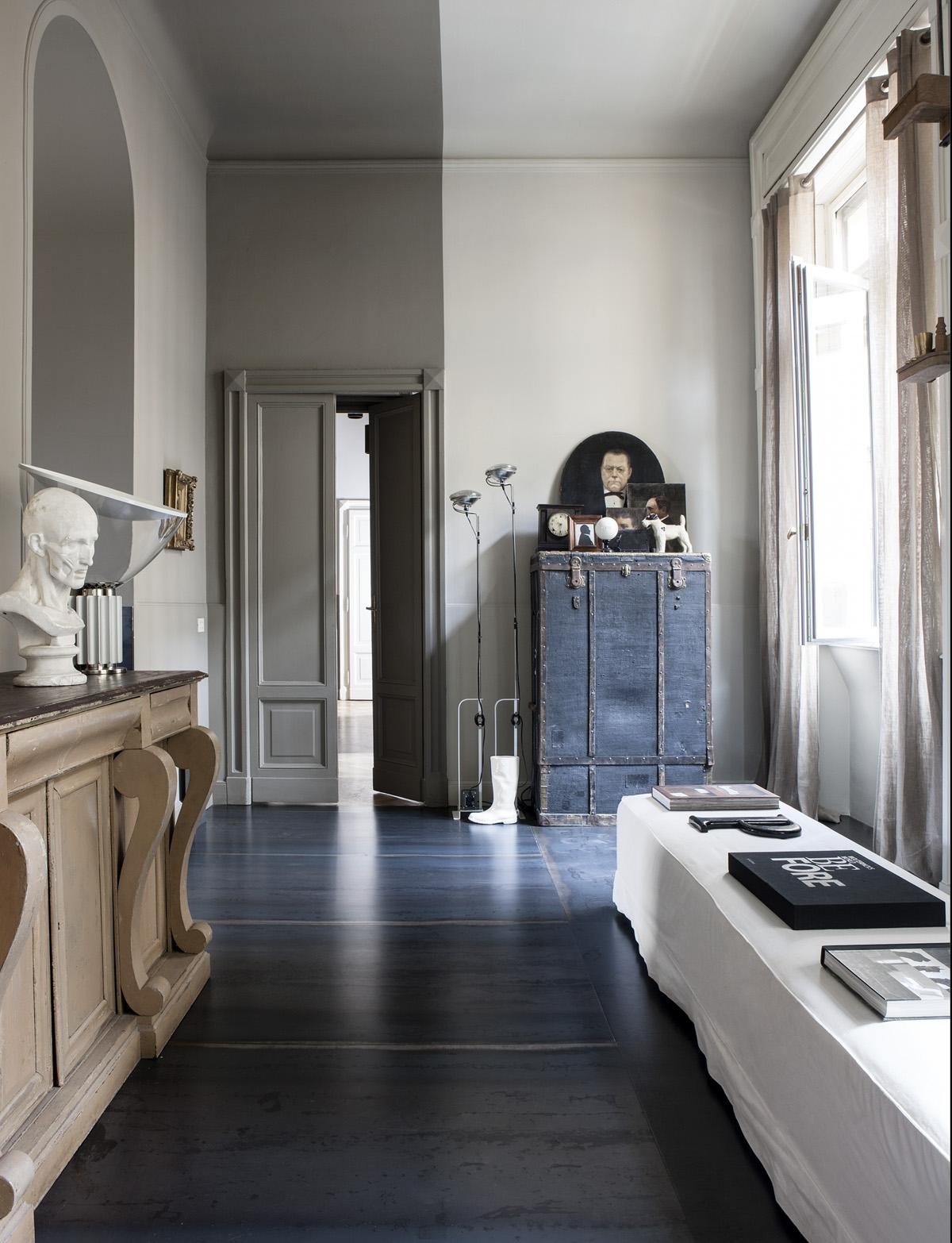 Their timeless style is reflected in the design of the spacious apartment they share with their two adorable Irish Setters. Here, a muted grey palette spotlights period detailing: the pale grey walls highlight the crisp, white mouldings and elegant, arched doorways.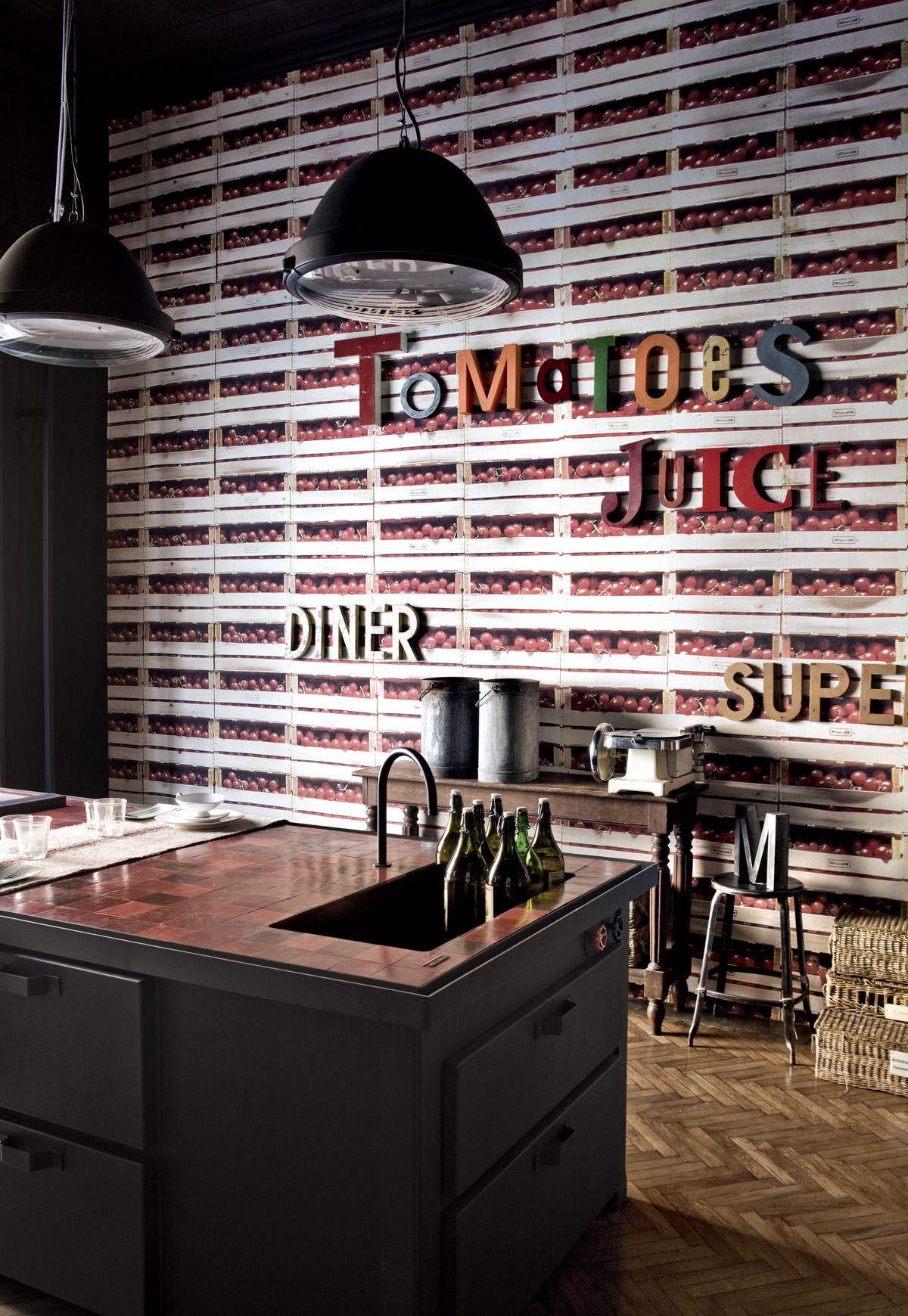 Paolo and Costantino's talent for juxtaposing the old with the new is in full bloom in their home. In the chic dining room, an ornate, carved wooden dining table is surrounded by antique-inspired touches. The space exudes a classical, old world ambience, but this is offset by a pair of pendant lights that give the room a modern twist. Look closely at the dining chairs, and you'll see that they are quirkily two-toned.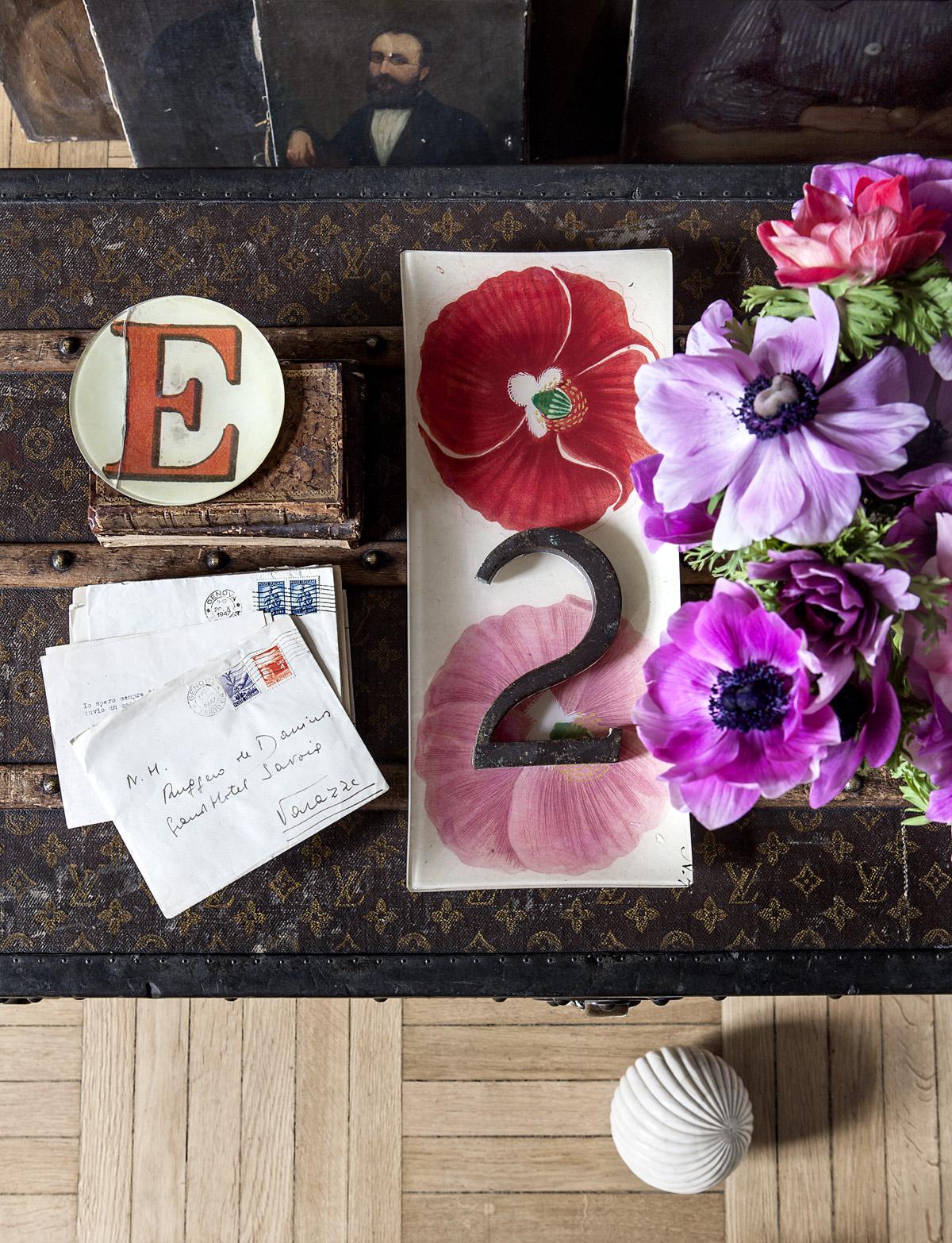 The homeowners' obsession with collector's items and curios is visible in every room of their apartment. Letters and numbers become whimsical decor accents, and the pair's magpie tendencies even extend to collecting portraits of unknown people from the past. A tour of their flat reveals numerous portrait paintings leaning against the walls and entryways; these all seem to depict stoic, middle-aged men set against dark backgrounds. The pair also has a gift for finding creative new ways of using existing objects. These skills are at play with pieces such the large antique steamer trunk in the hallway, which has been transformed into a chic storage cabinet.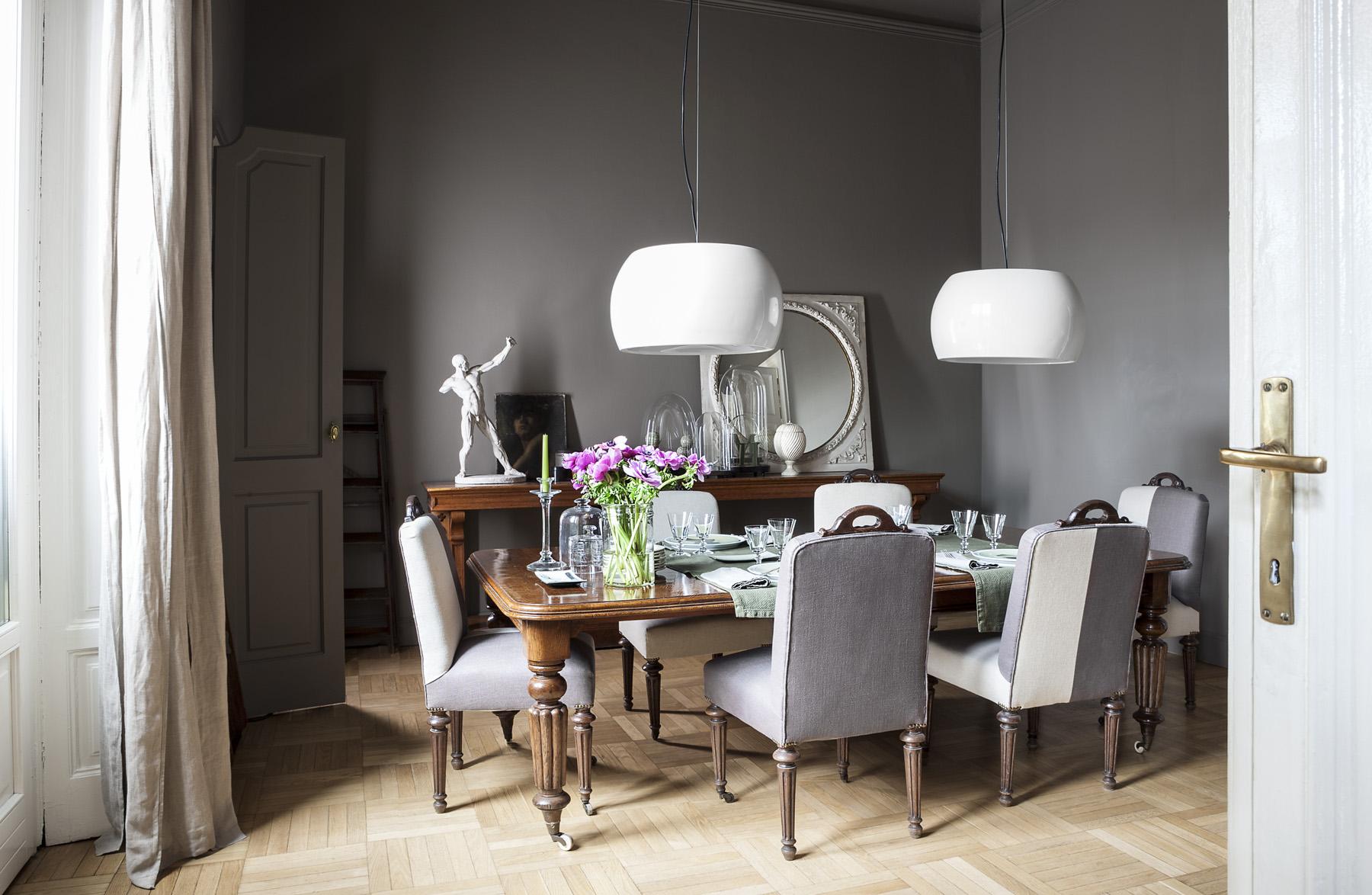 A closer look reveals surprises at every corner. For one, there's the eclectic Astier de Villatte rabbit placeholder inside the kitchen cupboard. In the living room, a frog is petrified in formaldehyde inside a glass bottle and fake beetles line a shelf, giving this room the appearace of a giant cabinet of curiosities. Handsome panelling and wallpaper by Wall & Decò and the square, wooden floor panels (which rather resemble traditional Hong Kong floors) set a beautiful base for this mix of oddball collectibles. This multifaceted room is, as a result, warm and inviting, and it is here that the couple feels most at ease – particularly on cold and grey afternoons, when they sit back and listen to their collection of classical music.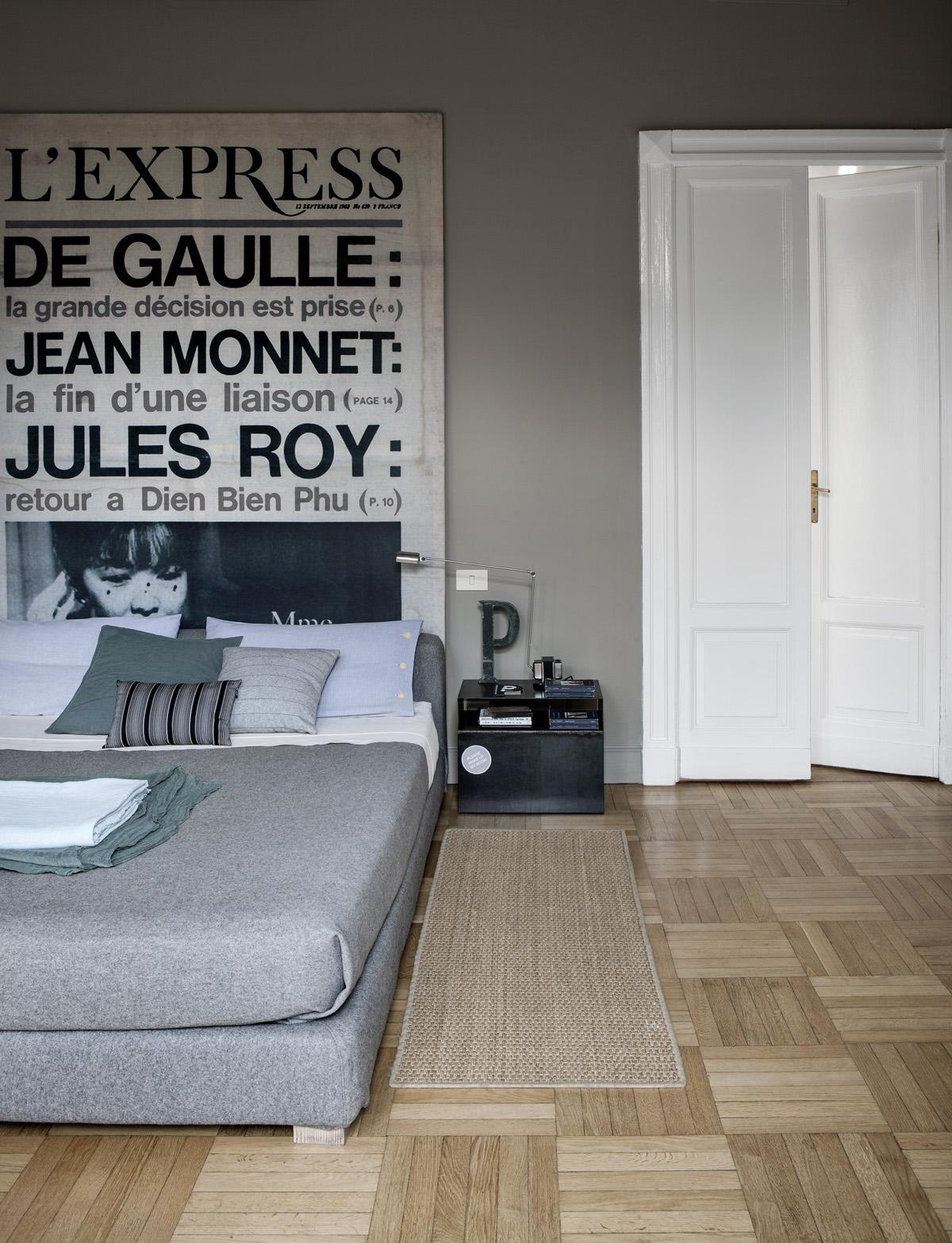 Through their mix of surprising knick-knacks, Paolo and Costantino have created a nest that feels timeless, charming and individual. "Objects enter our collection because they have something that makes them interesting," says Paolo. "Then time decides the best place for them."
Scroll through the below gallery (photography: Alessandra Ianniello / Living Inside) to see more of the home: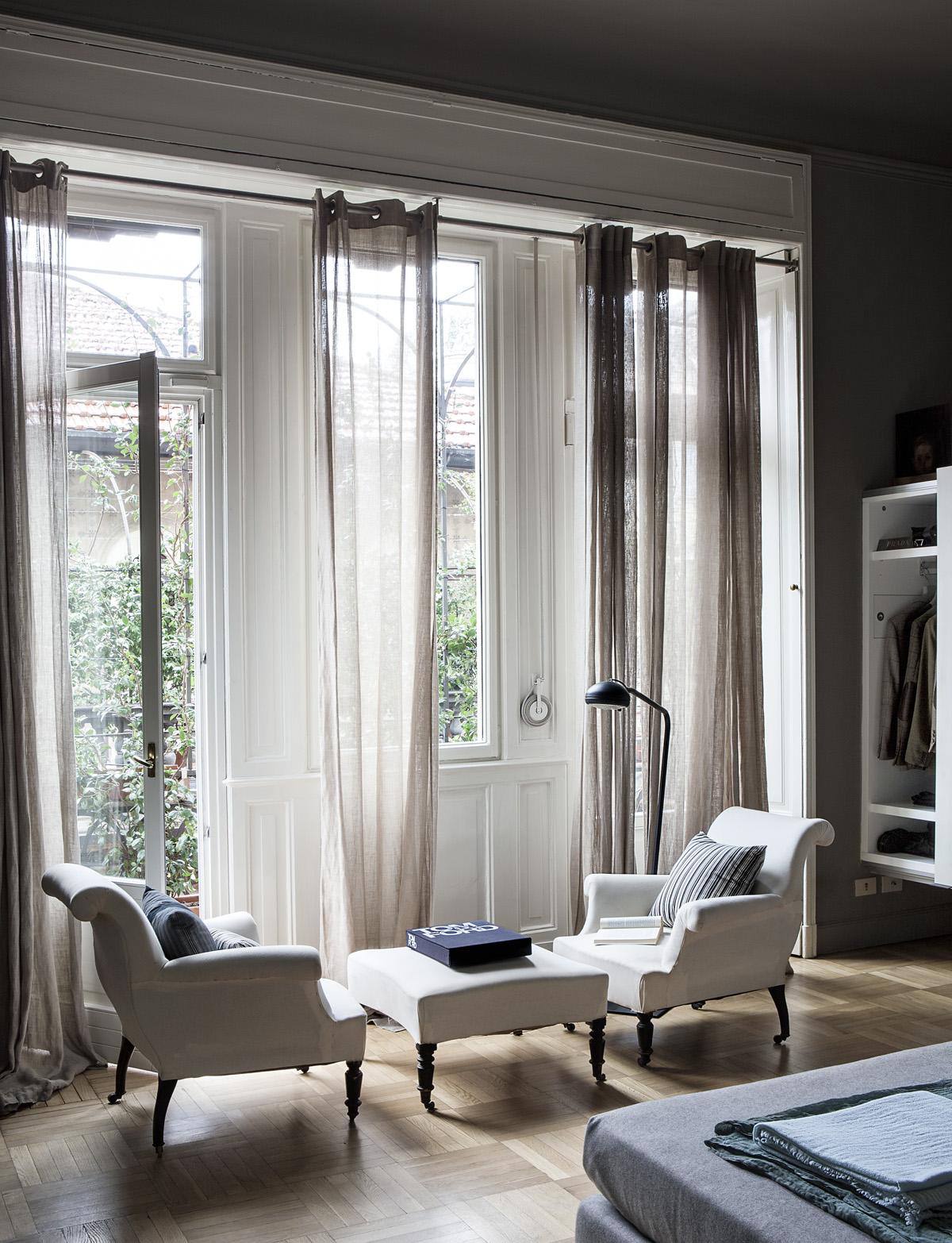 The comfortable living area is a favourite spot for the pair to relax in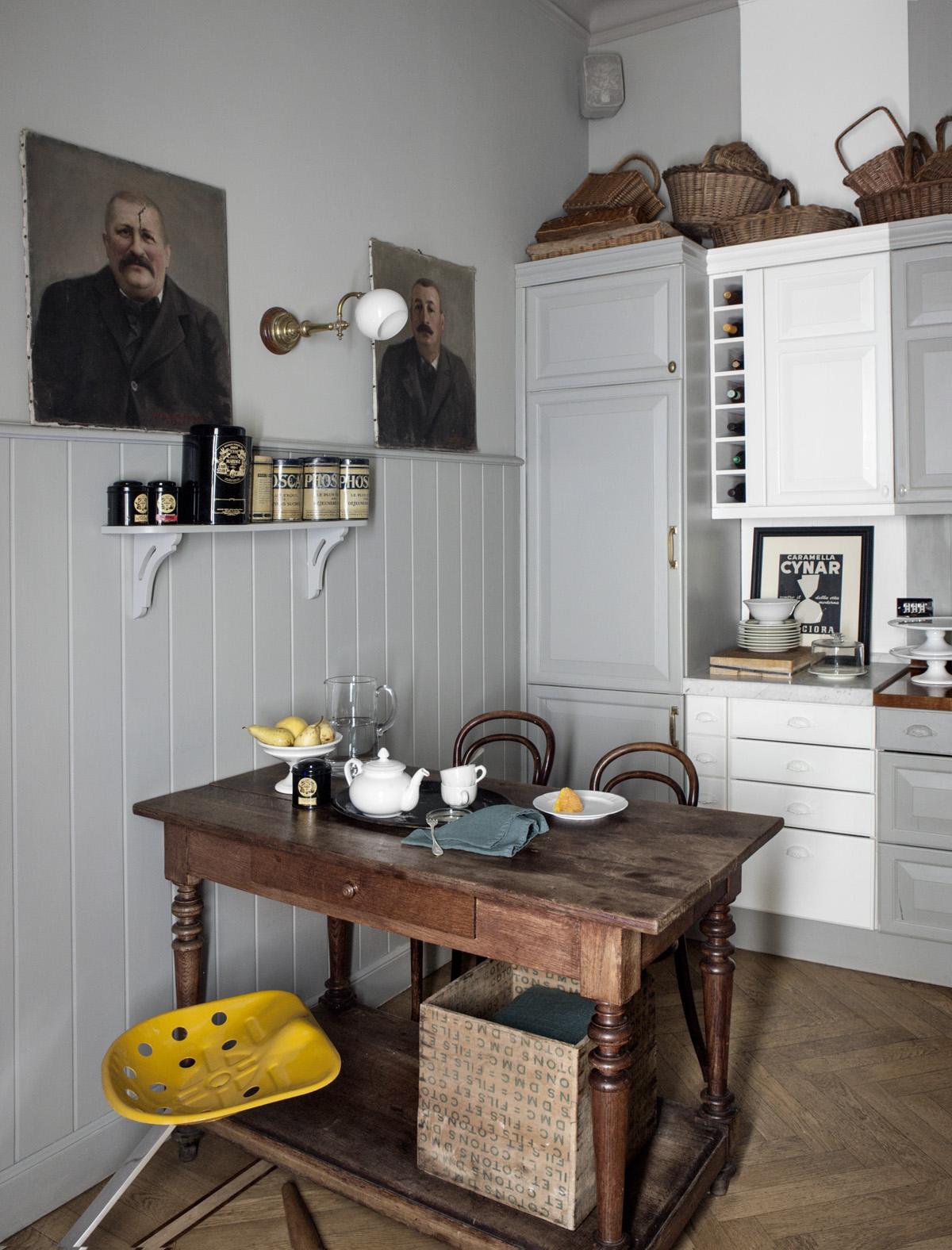 Look closely at the kitchen, and you'll notice it's two-toned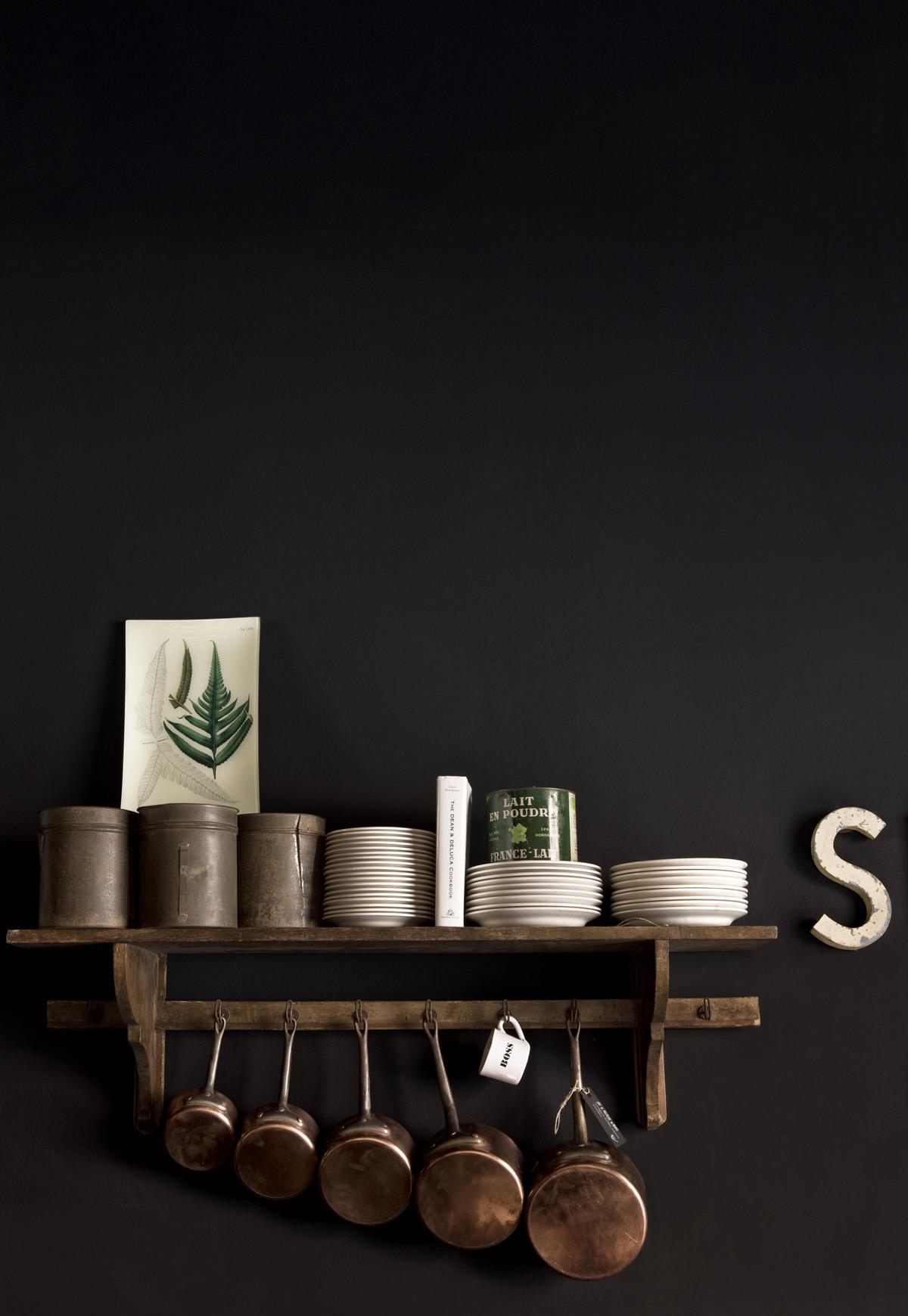 A shelf displaying plates, pots and pans collected by Paolo and Costantino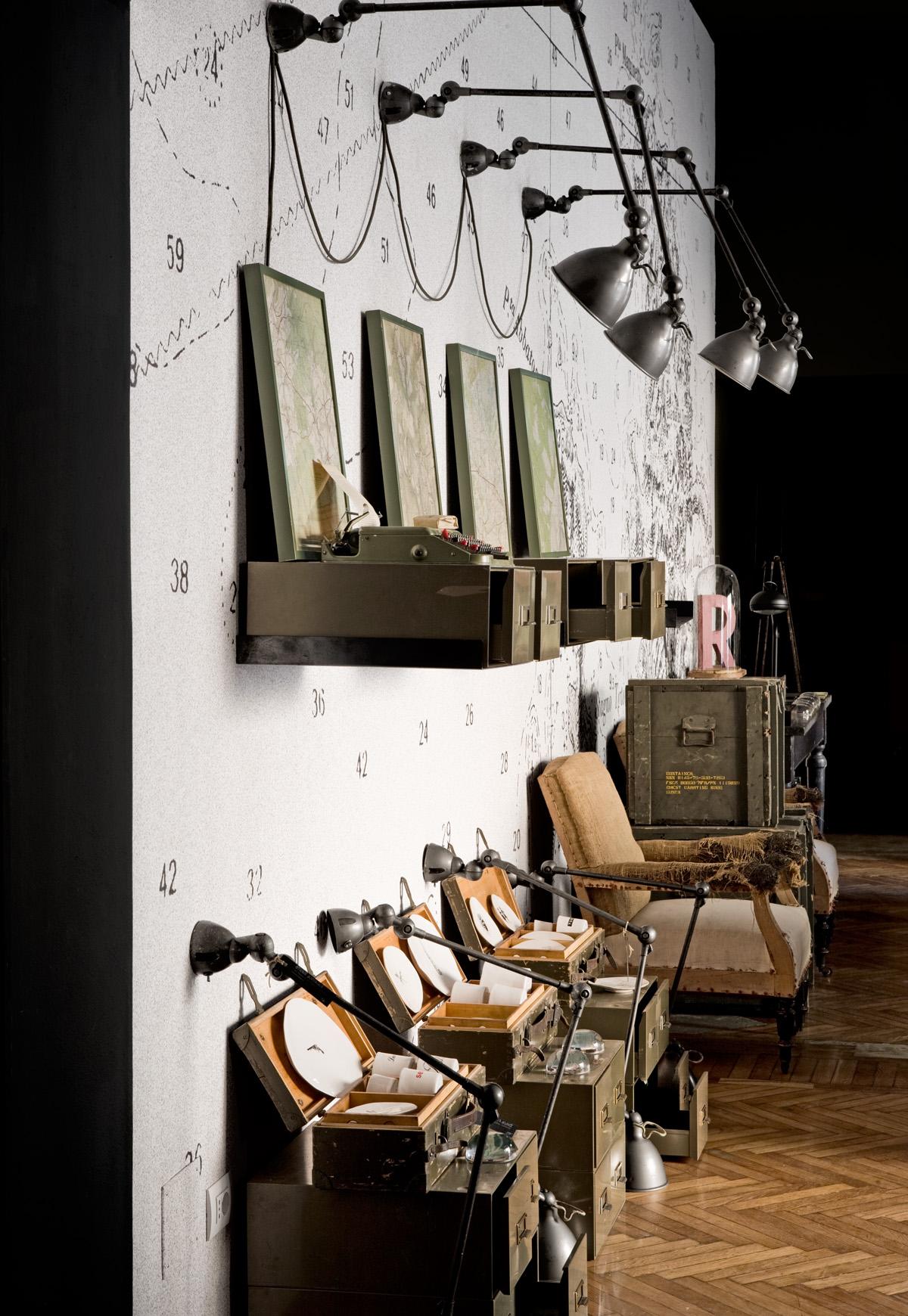 Raw stocks a mix of new designs and vintage knick-knacks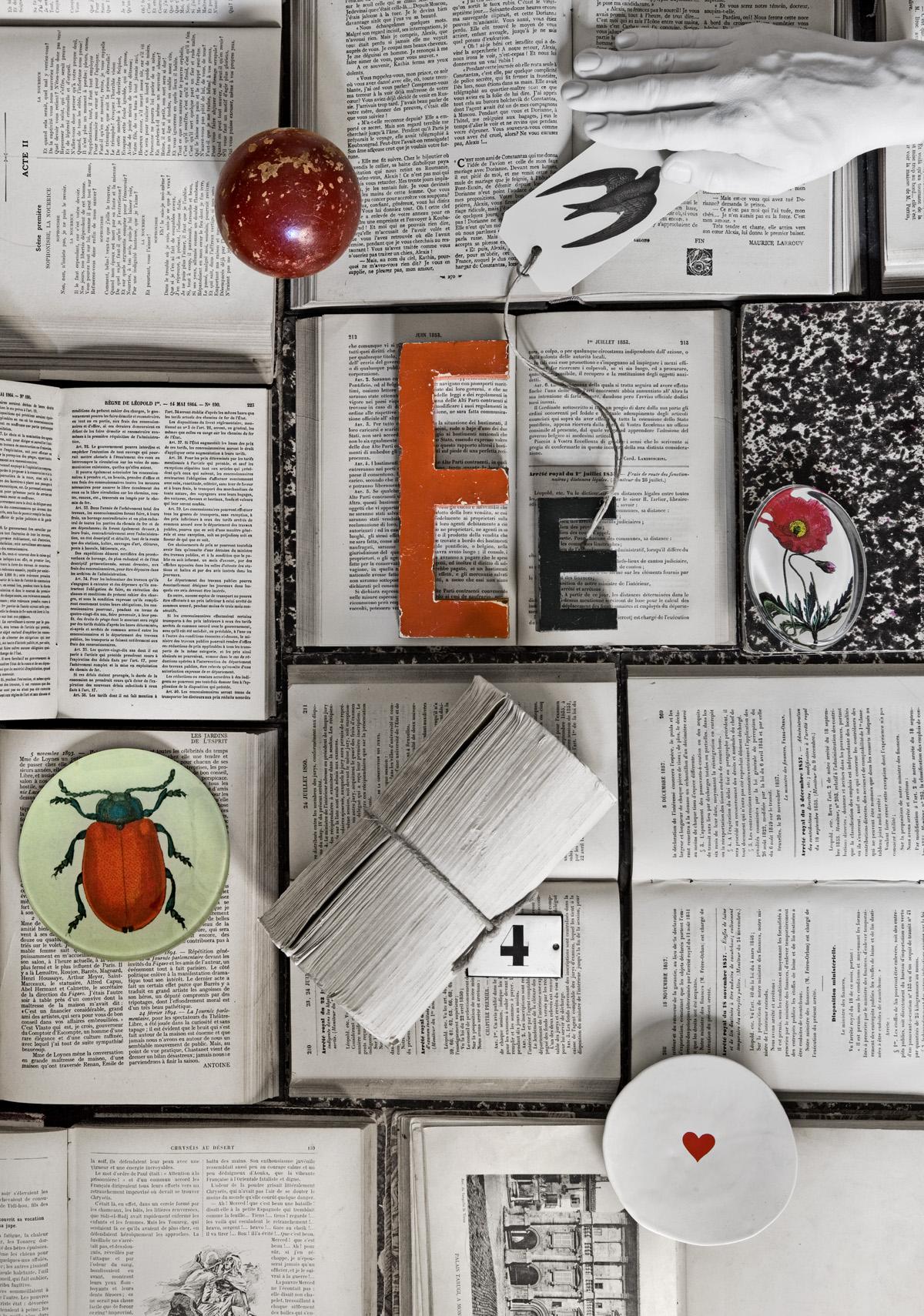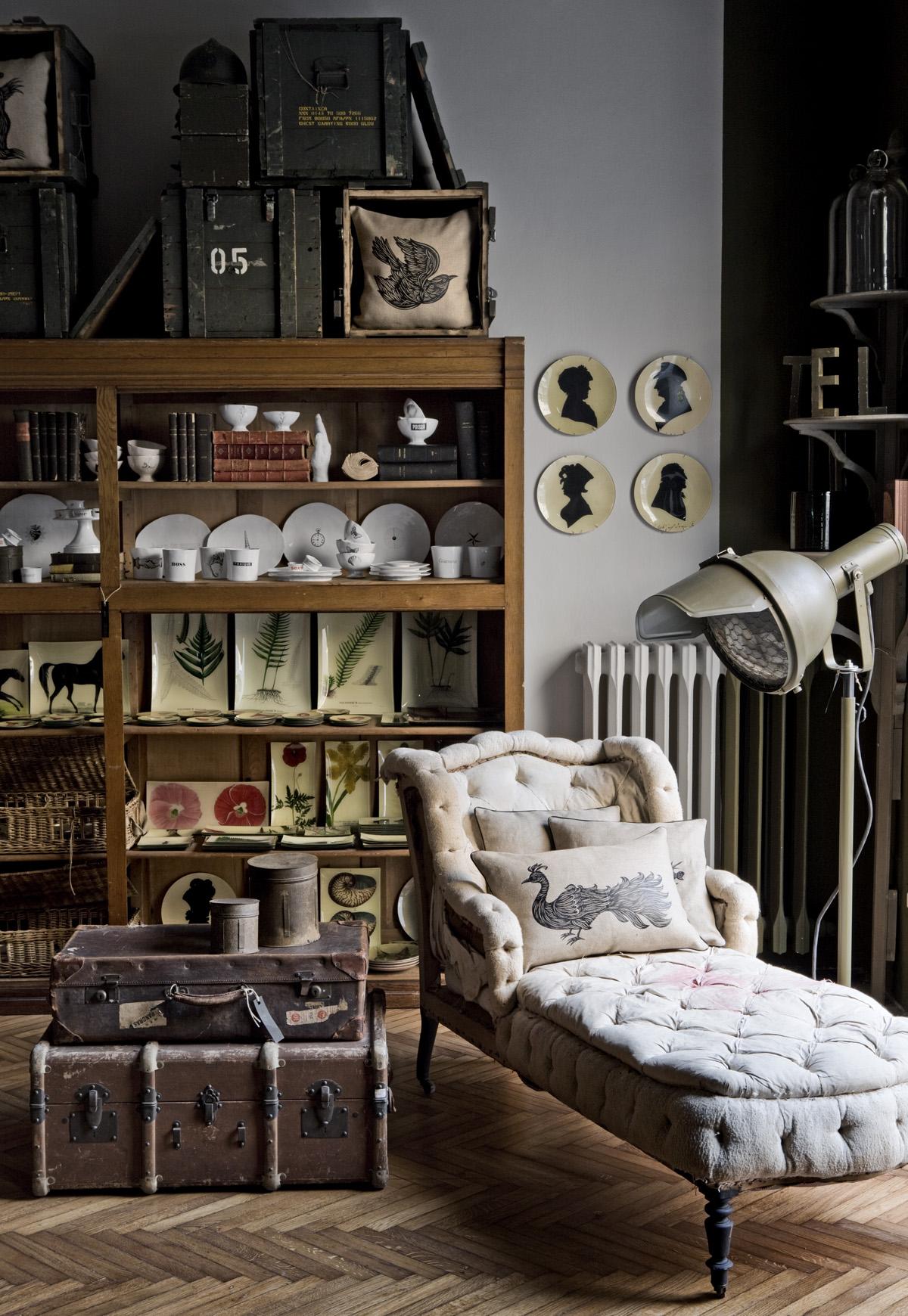 Another corner of Raw's Brera boutique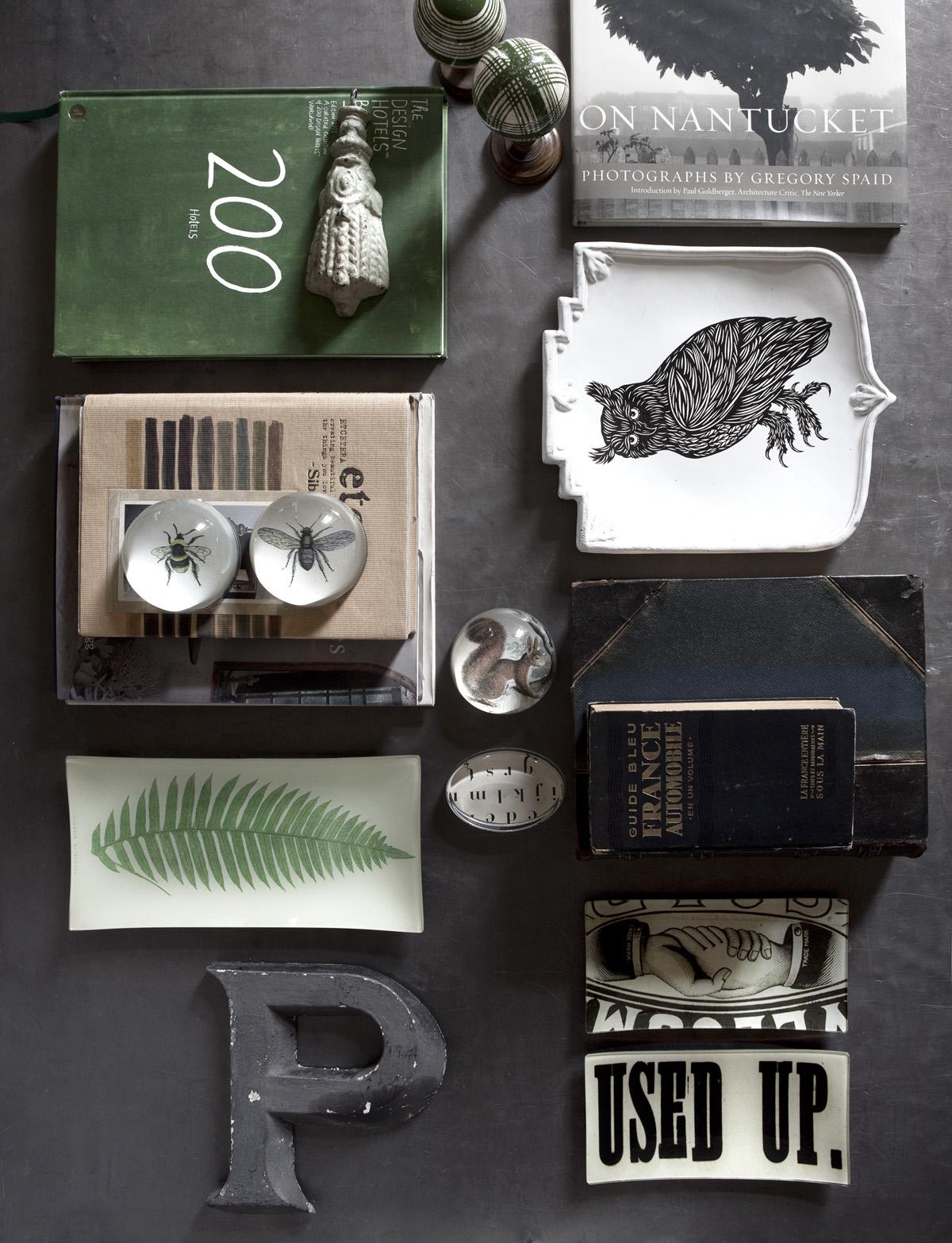 Trinkets from Patch NYC and other designers, as well as vintage items