While social media has proven indispensable in the design world, nothing beats the experience of living, encountering, and interacting with actual furniture – something more and more designers are providing to connect with their audience.
From residential showrooms to designer furniture-filled hotels, the ways in which we can experience design before living with it are growing. Stephen Kenn and partner Beks Opperman, who are behind the namesake Stephen Kenn design studio, are among the latest to create and curate such Instragram-worthy experiences.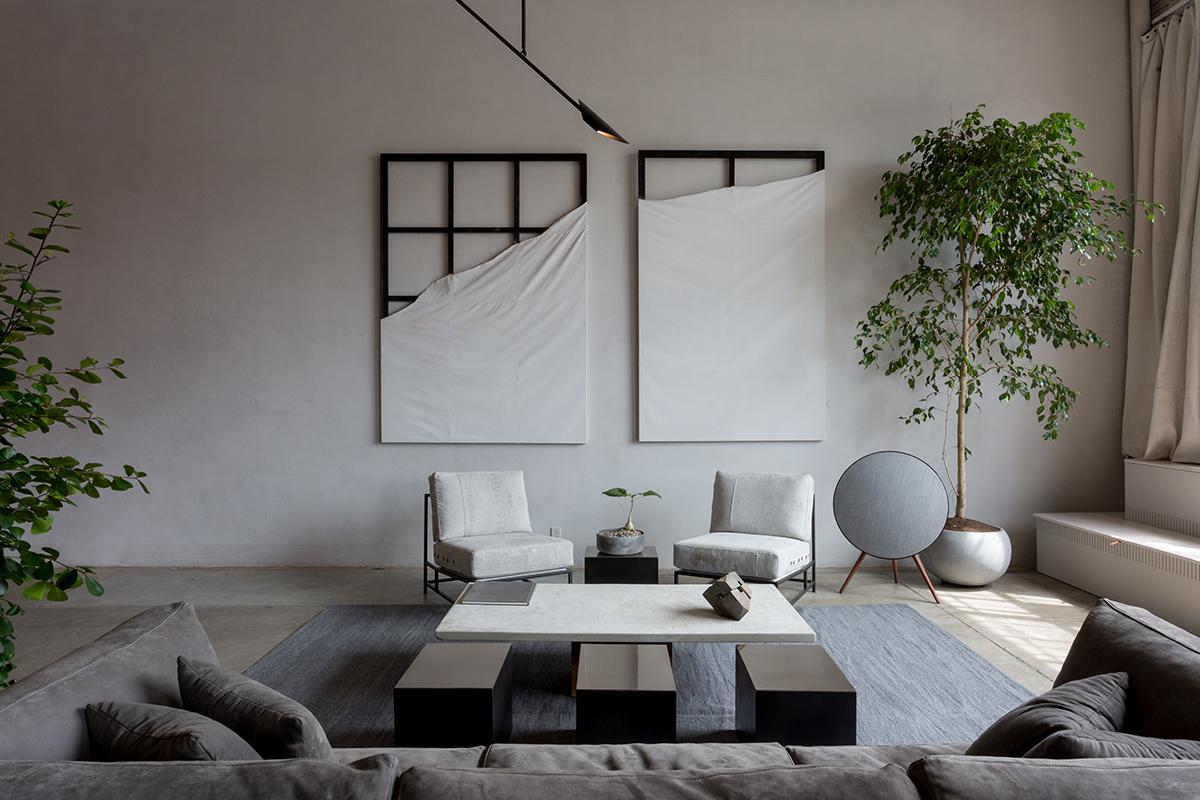 Stephen Kenn Loft, located in the Arts District of Los Angeles, will function not only as a showroom for the studio and its partners, but also as an events venue and a hotel.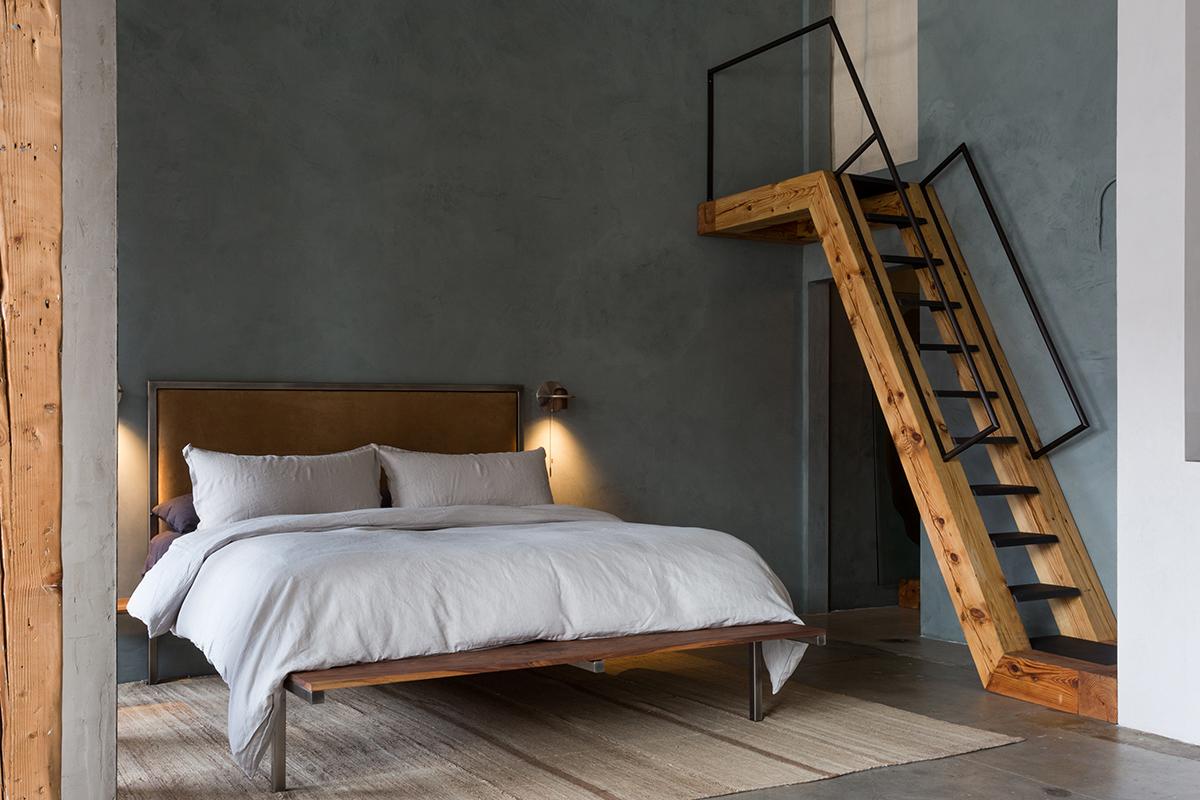 The Loft is housed in a historic building, a former furniture factory for chairs, tables, and murphy beds. Built in the 1920s and abandoned for several years following an economic recession, it was purchased in 1985 with the intent to create a space for artists to live and work. Today it is home to a community of designers, filmmakers, musicians, painters, photographers, and sculptors, who make use of the building's studio space.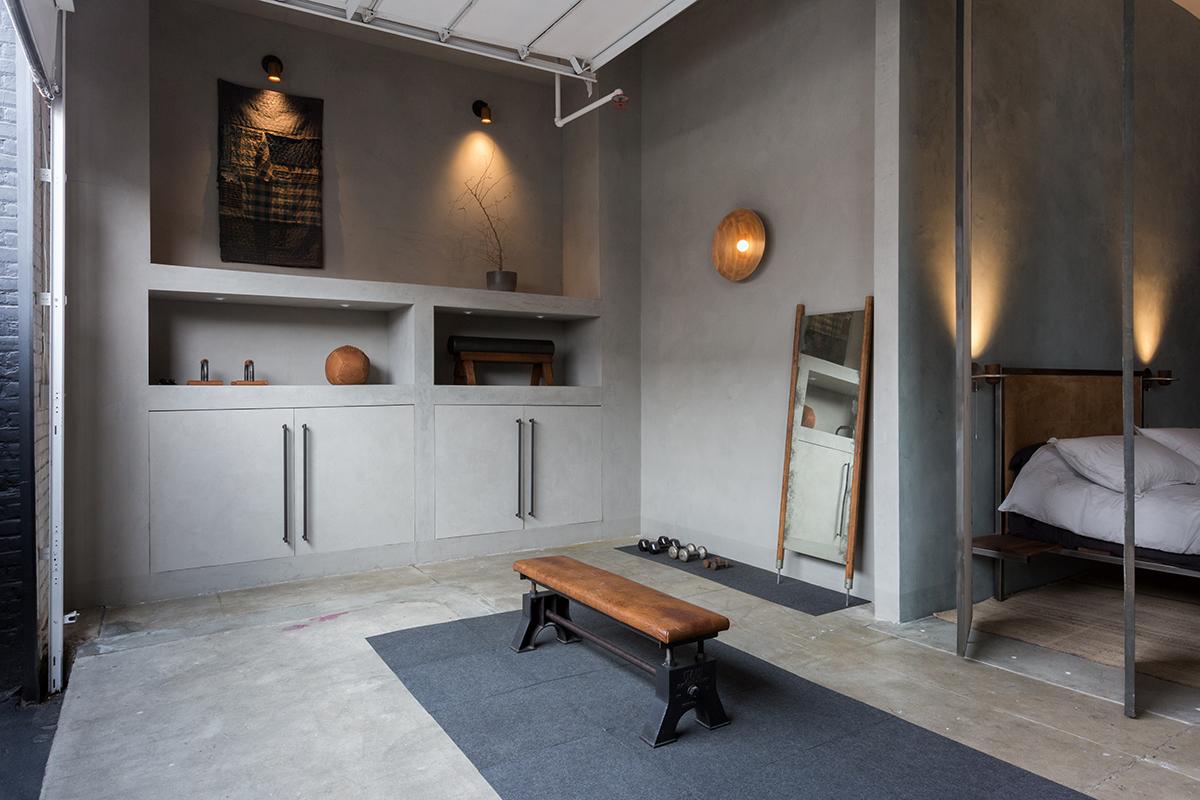 Kenn and Opperman have always wanted to create a space to share their designs. Since founding Stephen Kenn in 2011, the duo have frequently opened their studio to the public for coffee, cocktails, and other community events.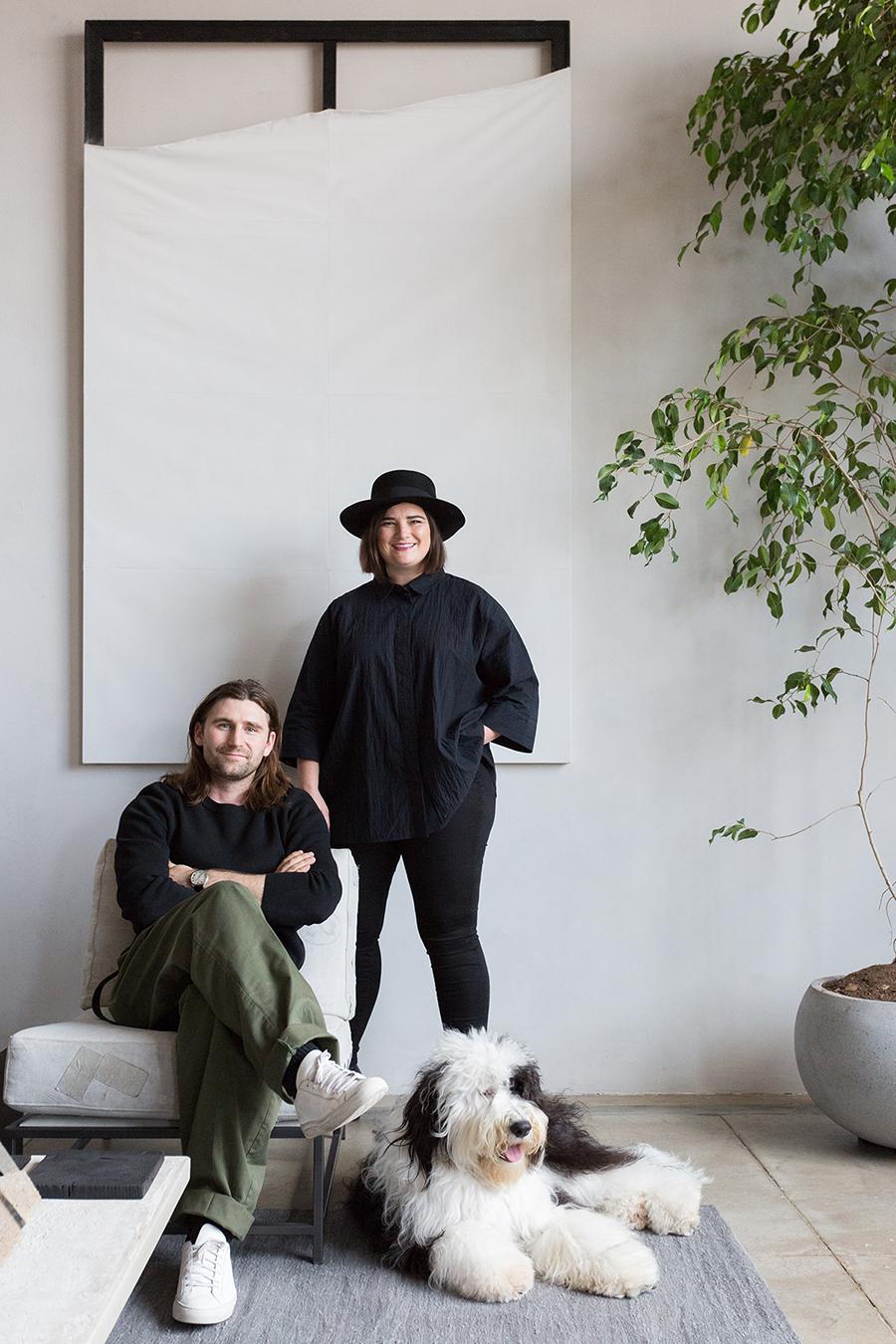 The Loft is their passion hospitality project with which they will not only be showcasing new work to clients and design professionals, but also connect with design-savvy travellers and the general public. Guests staying over will get to enjoy curated dinners at the Loft, maps of favourite haunts in the area – the building is down the street from retail and dining destination The Row, and within easy driving distance to Dover Street Market and Soho House – as well as a custom-stocked refrigerator and a private tour with Stephen Kenn himself.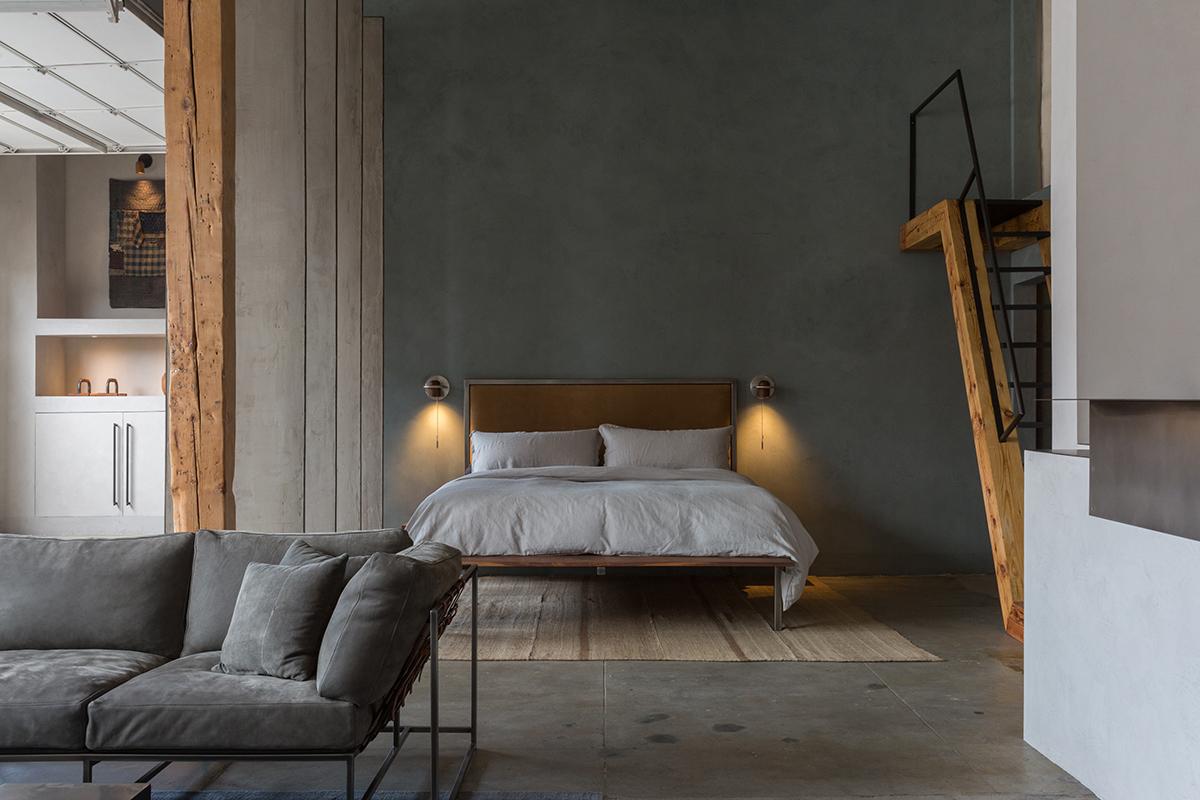 The 1,600sqft space features full-height ceilings and an open-plan layout with a living room, dining space, kitchen, bathroom, bedroom, gym, and even a meditation room. Each area is furnished with pieces from the Stephen Kenn furniture collection, as well as those of partner brands.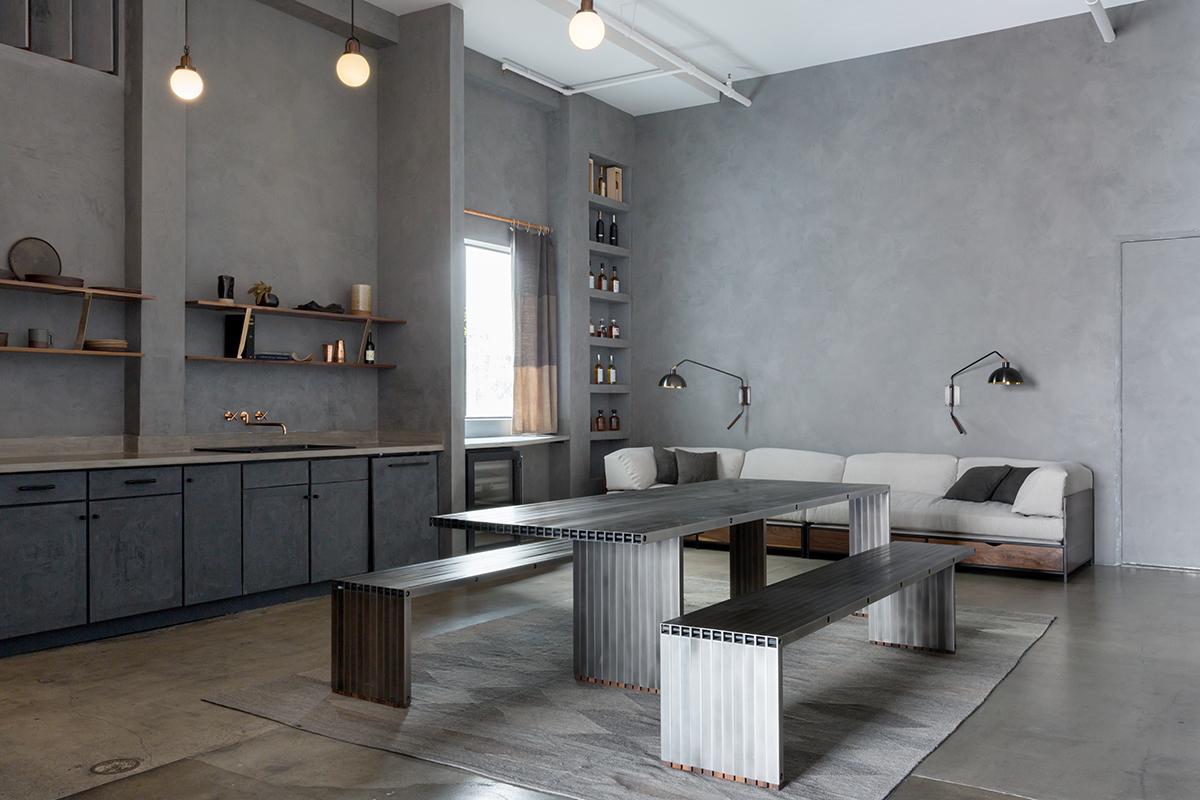 A range of the studio's custom-designed interior features also outfit the Loft: the home bar, the brass vanity in the bathroom, the closet made of ash wood, and the wooden beam staircase that connects the main floor with the upstairs meditation area.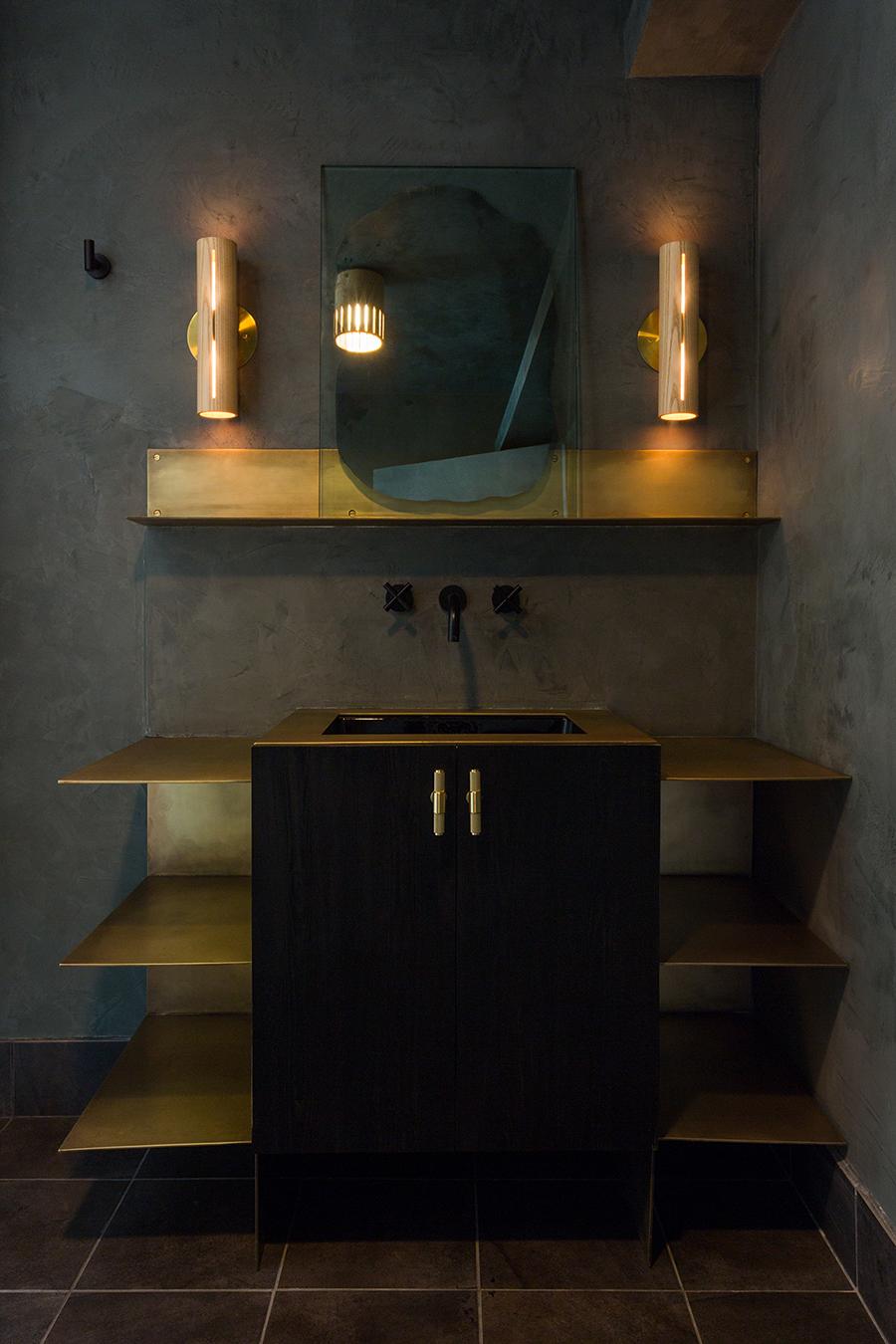 A neutral palette, together with raw textures and industrial touches, give the space a light and airy feel, heightened by the inpour of natural sunlight through the lounge area's massive windows.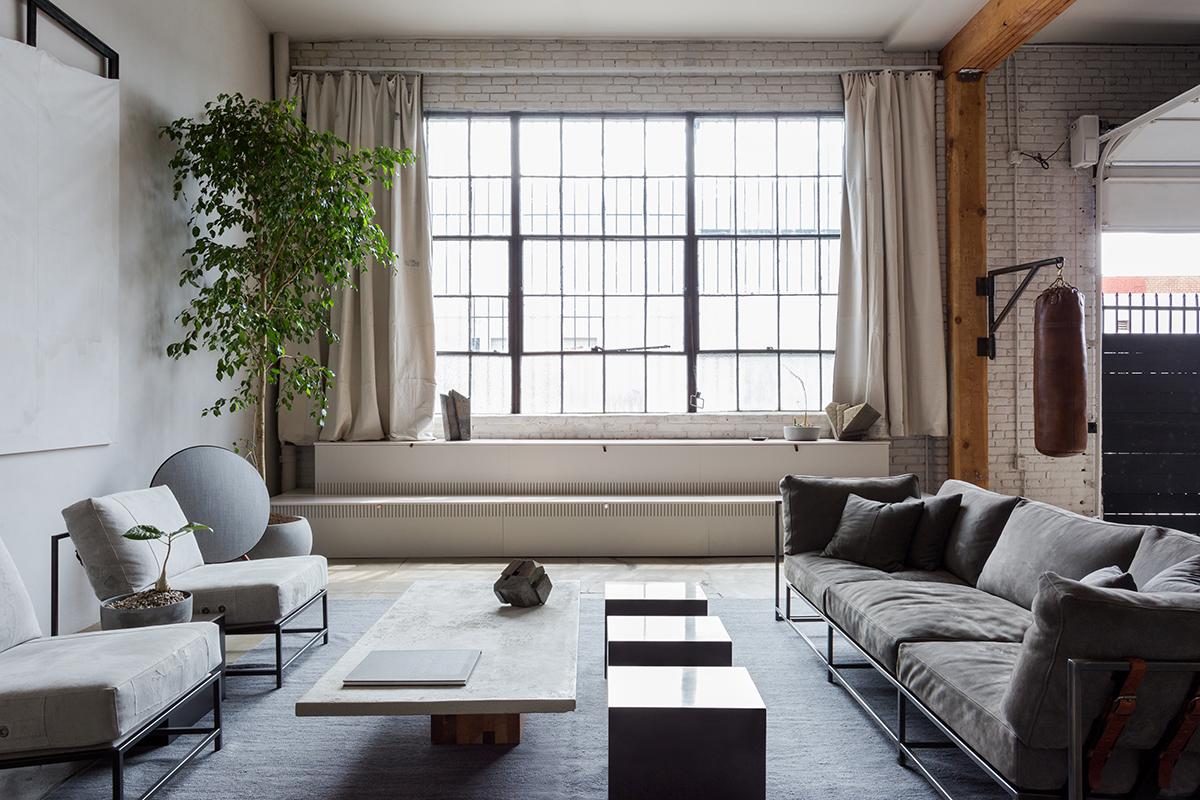 In the gym is a vintage punching bag, as well as exercise gear designed and made in Japan by Itani Athletic.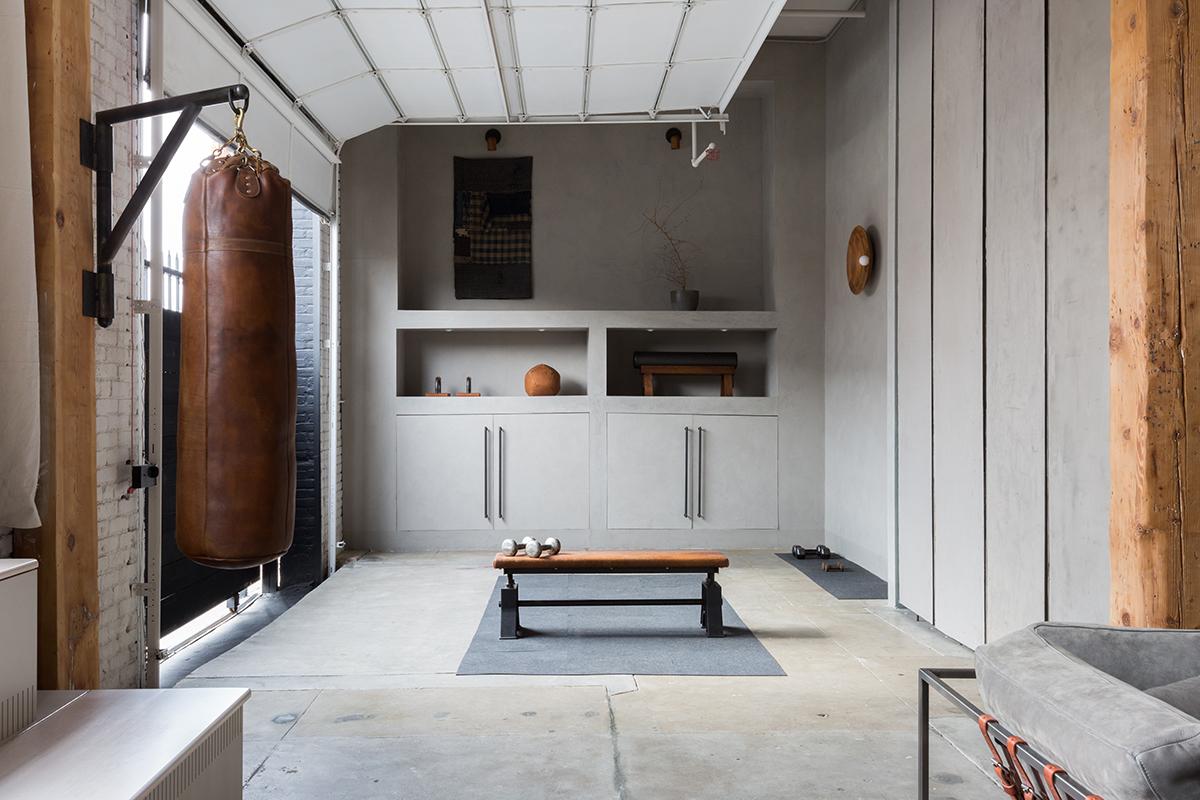 The kitchen is fully furnished with appliances by True Residential and JennAir, while dinnerware is by Humble Ceramics, and light fixtures are by Allied Maker.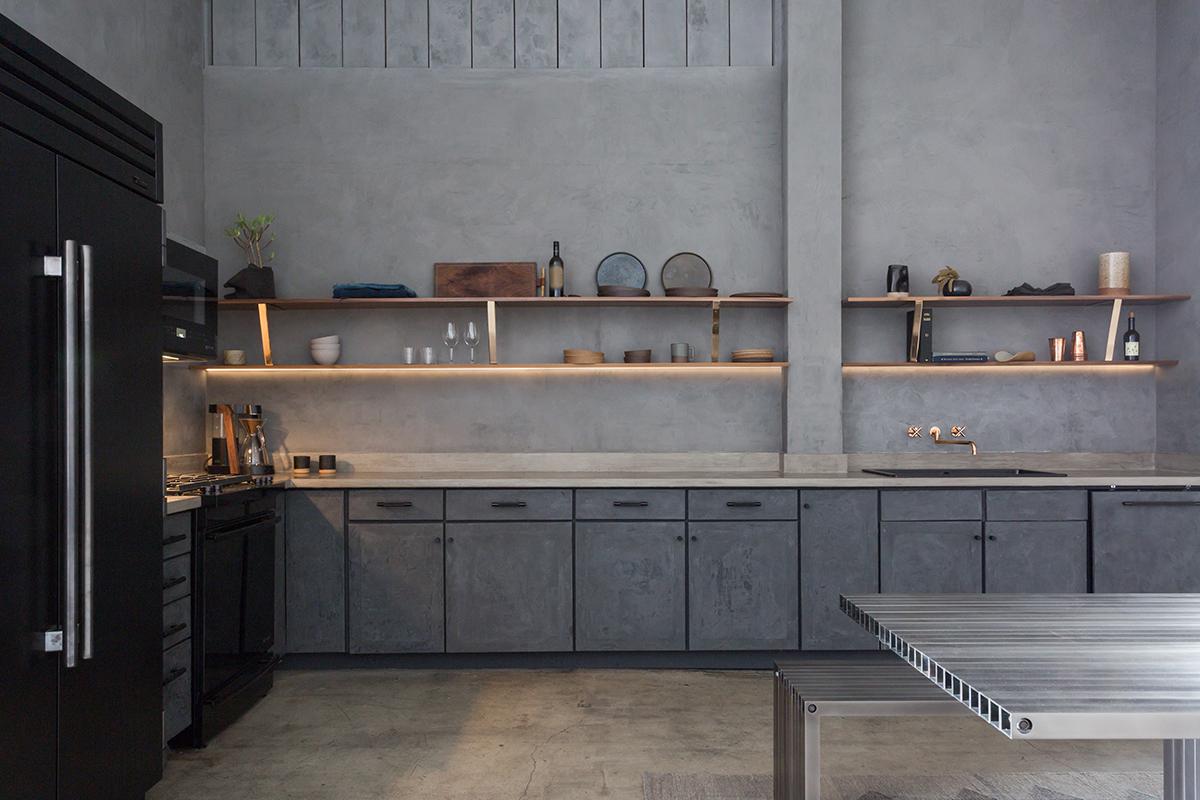 Another Stephen Kenn piece is found in the dining space: the newly designed communal dining table.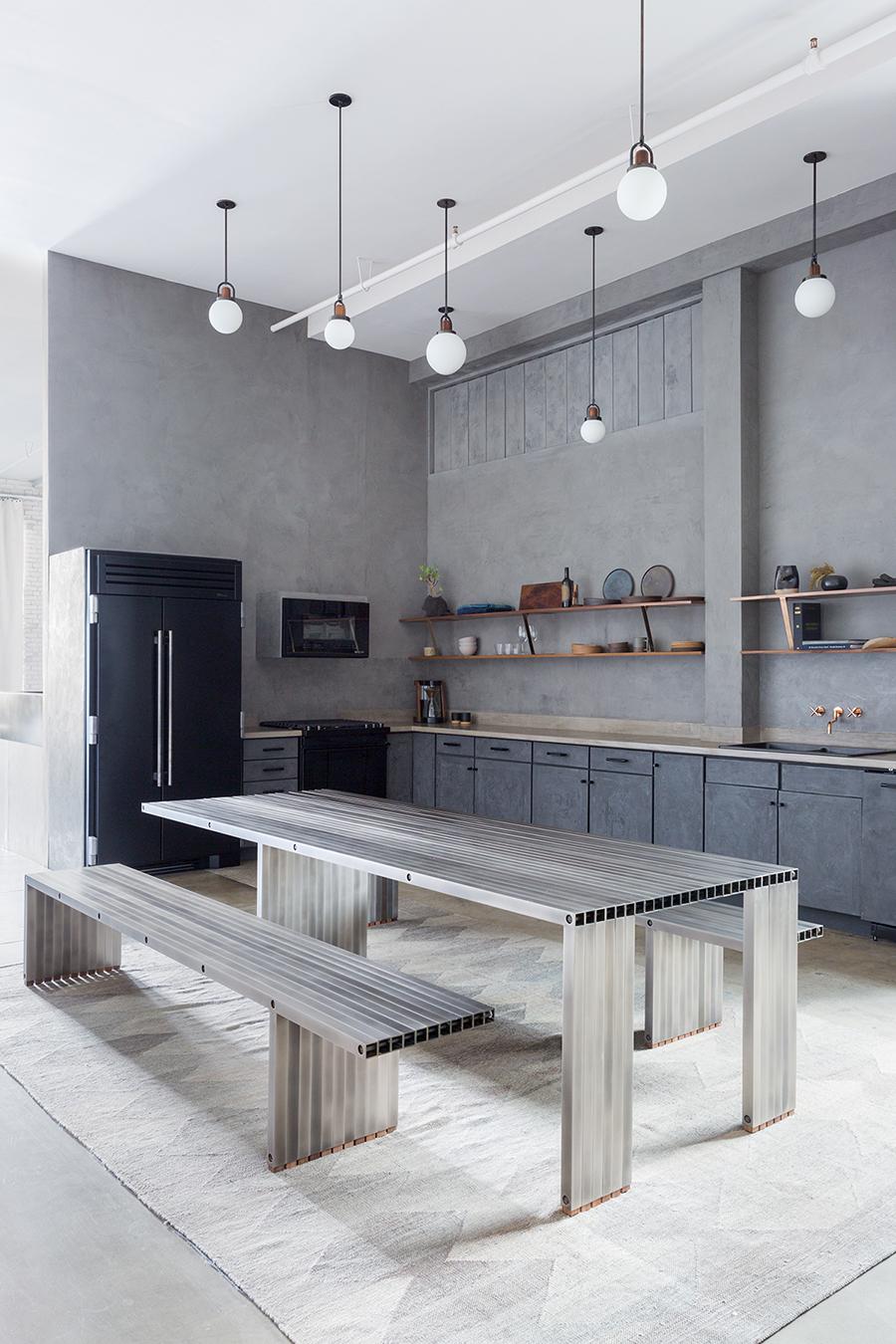 In addition to the Stephen Kenn-designed and built home bar, appliances by True Residential, Cocktail Kingdom barware, and Allied Maker lighting highlight the bar area.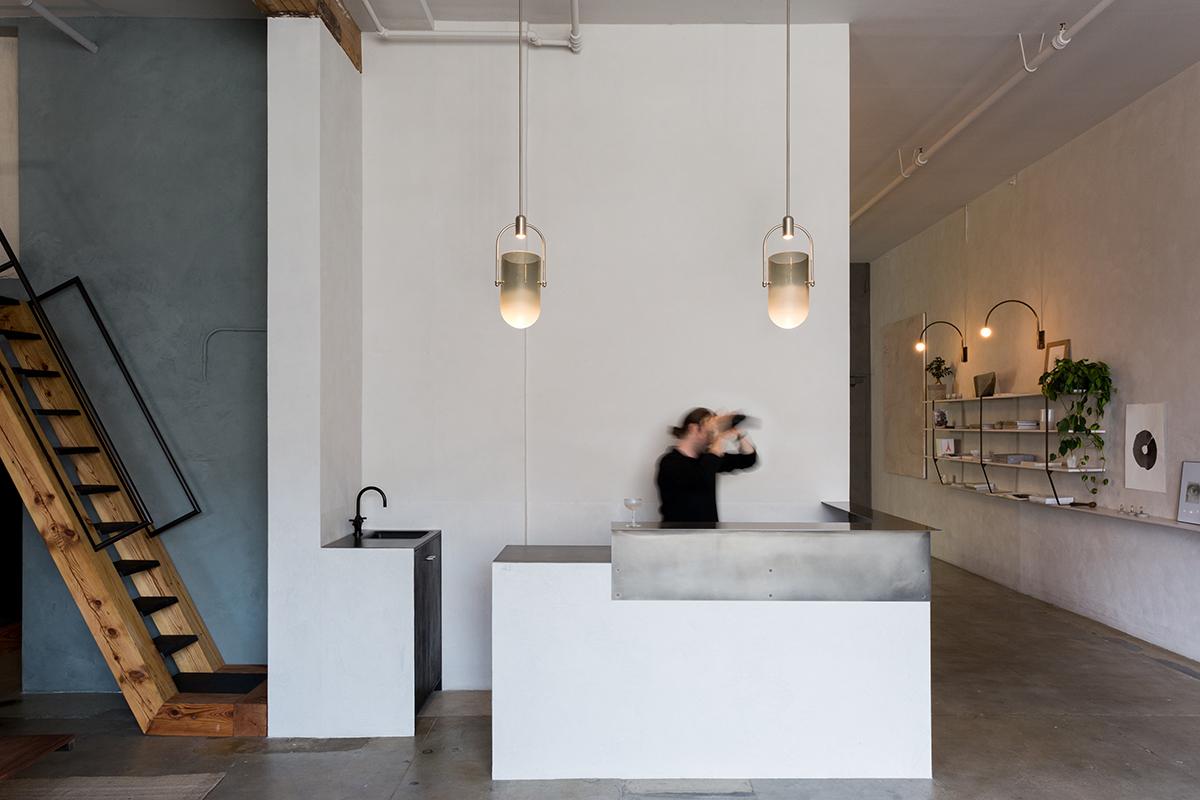 Overnight guests will also get to cosy on the Hästens mattress, in linen sheets by Morrow Soft Goods.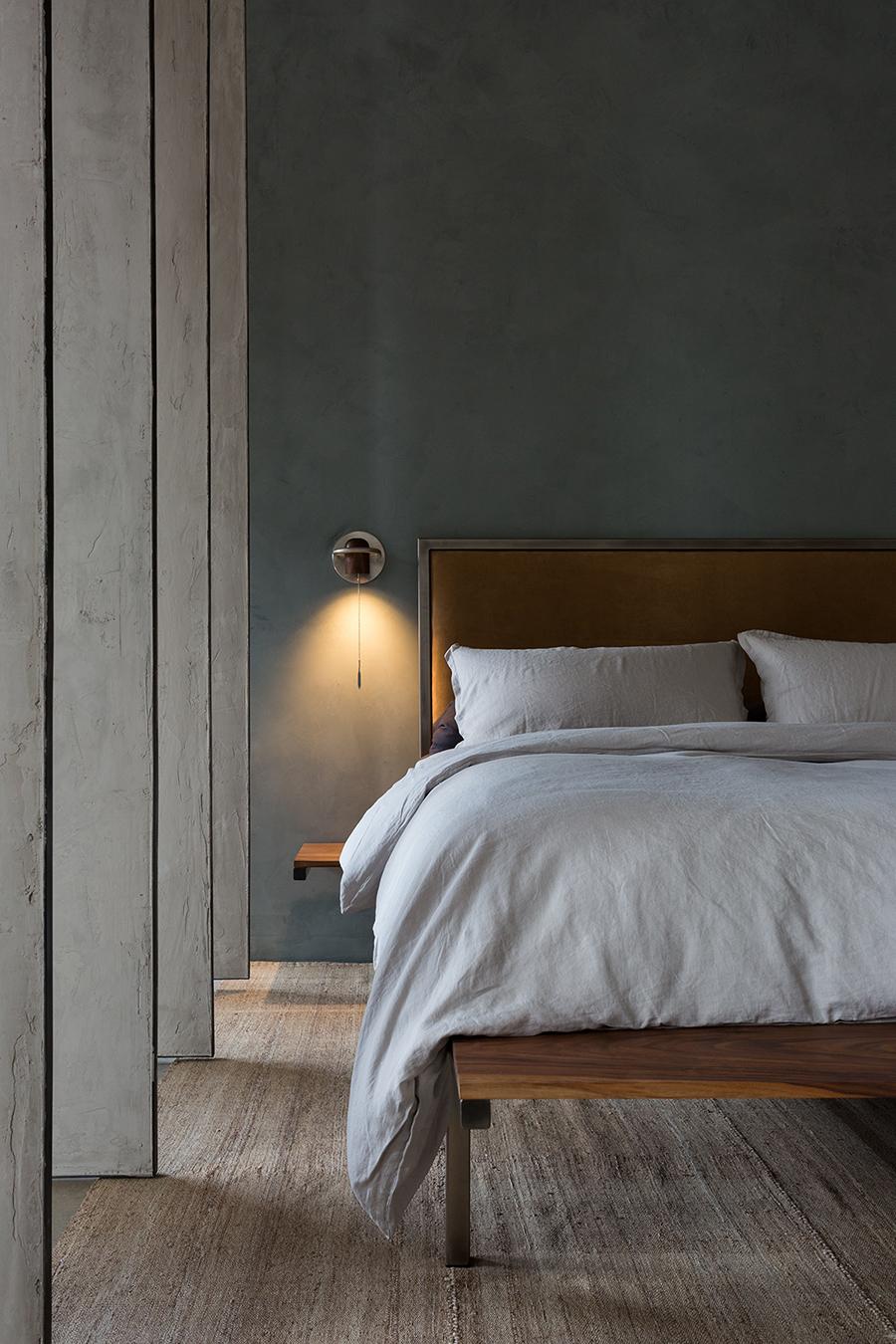 Reservations for overnight stays open on September 1 on the website, and accommodations will begin in October. Visitors can visit the Stephen Kenn showroom, meanwhile, by appointment.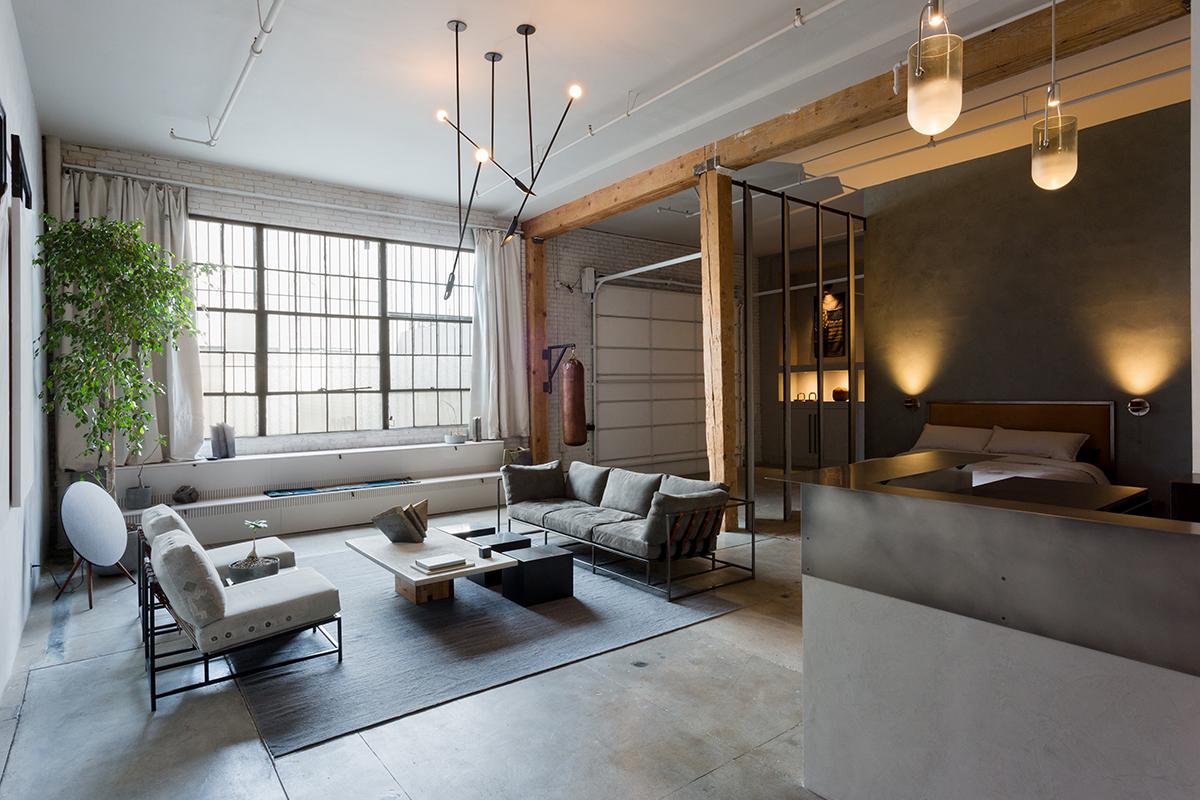 Photography: Amy Bartlam