When the homeowner, a civil servant in his 30s, purchased this apartment, he instinctively knew he wanted to redesign everything from scratch for his ideal man cave.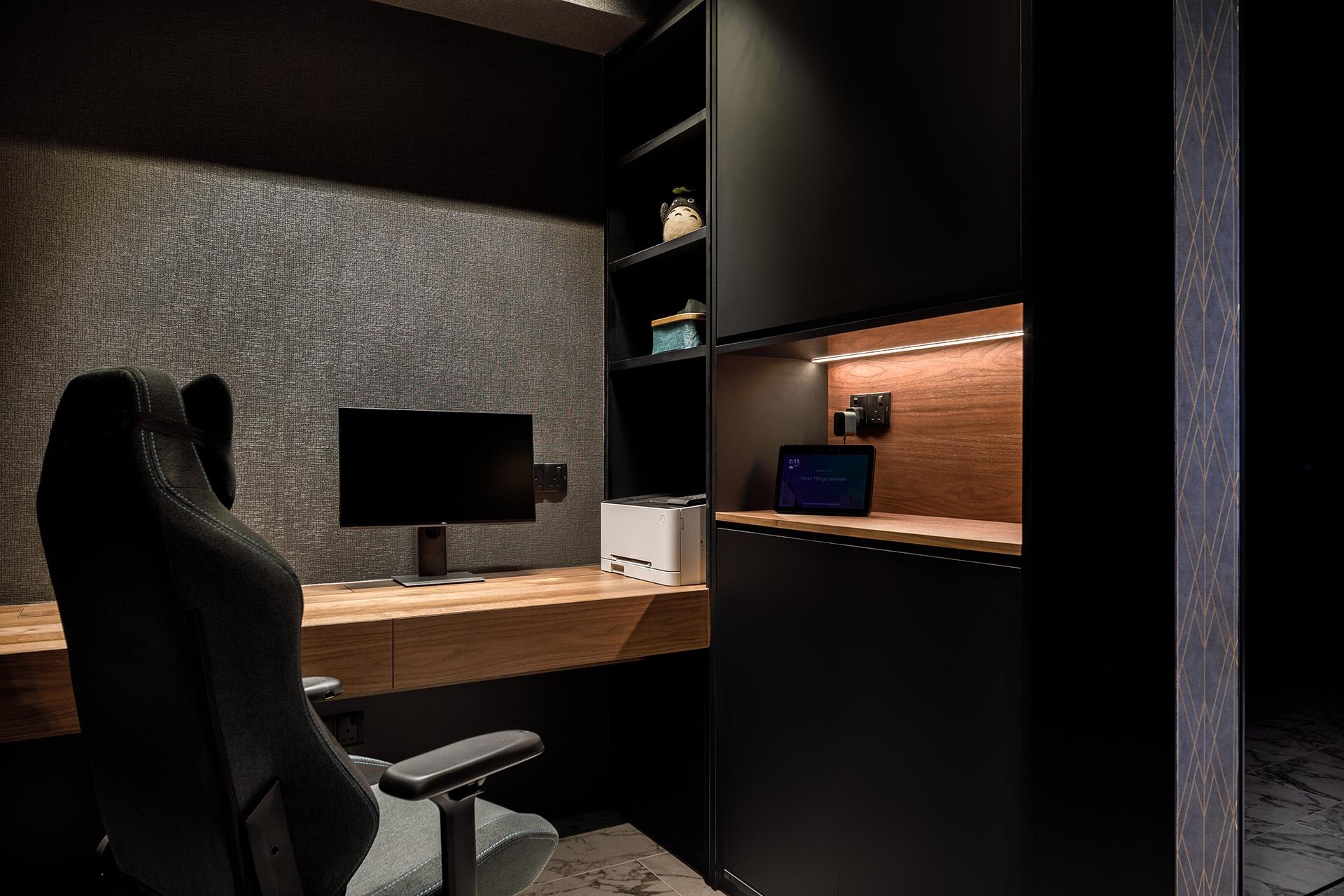 The new condominium unit at High Park Residences had come with built-in kitchen cabinets, a wardrobe for each room and homogenous floor tiles – all of which he didn't like. So when he consulted Singapore-based interior design firm The Scientist, he requested for everything to be taken down and redone.
"He has a good eye for details and quality. After work, he likes to dim the lights and listen to music to unwind," share Alvin Ling and Teh Yee Ling, the lead designers for this project. "The brief was to design a darker shade home, using vertical lines to create a modern minimalist interior."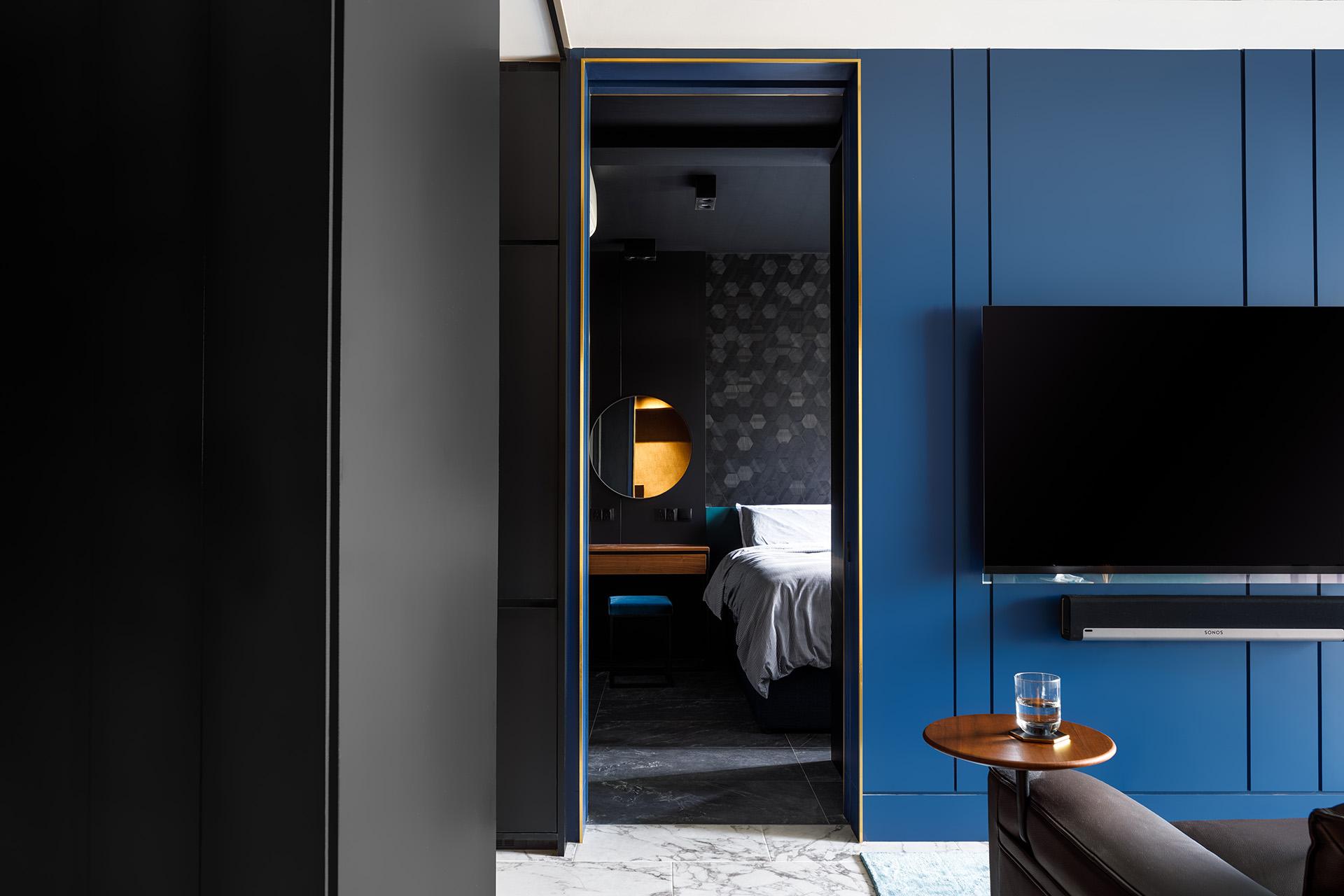 Alvin and Yee Ling proceeded to incorporate various tones like charcoal, dark blue, grey and black in the upholstery, wallpaper and flooring. "To soften all these cool colours and warm up the area, we added some wood elements to the cabinets around the space," add the duo.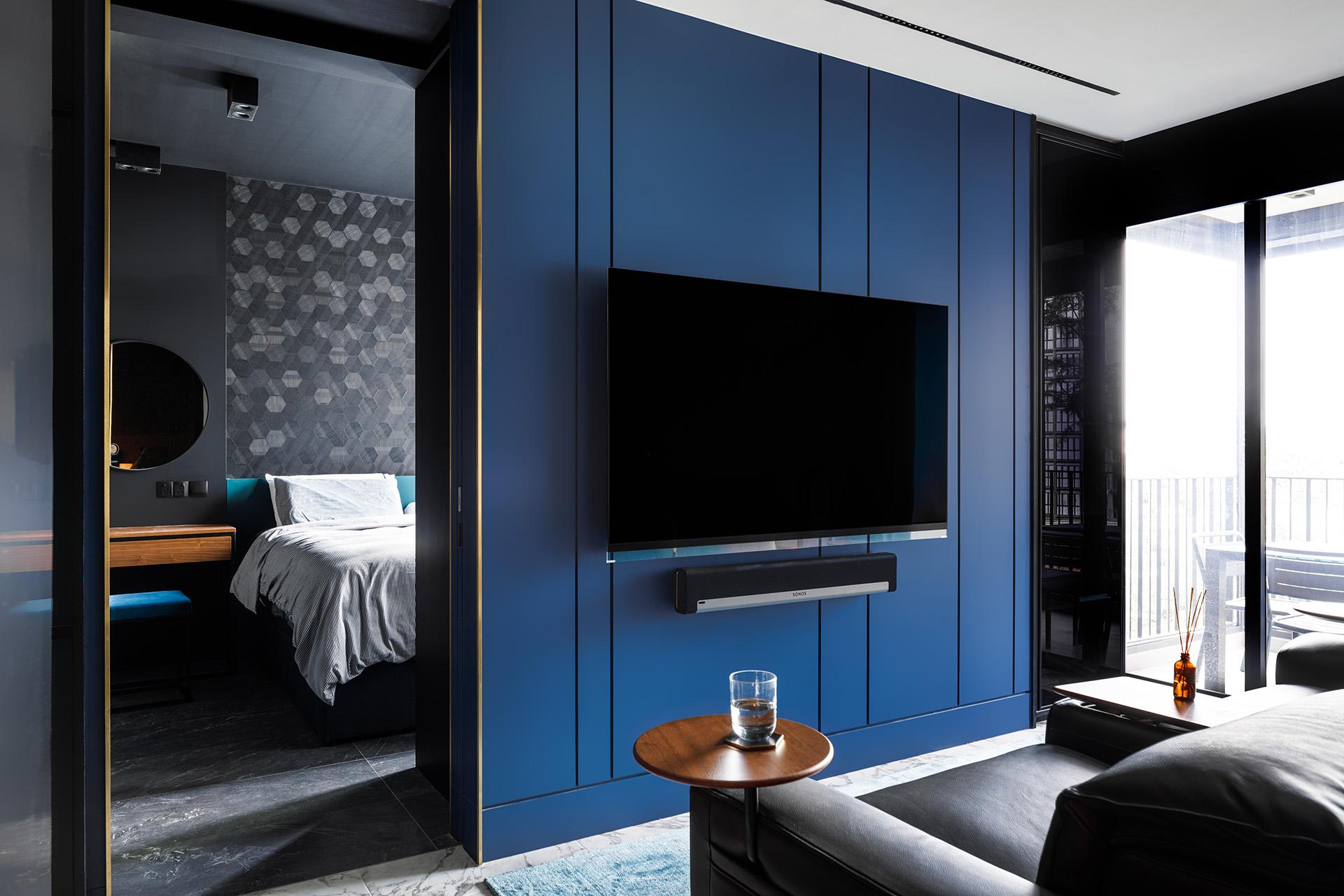 In the living room, a royal blue panel wall forms the backdrop for a wall-mounted TV. To manoeuvre around the tiny living room, two free-standing side tables are used in place of a traditional coffee table. The sofa is from King Living.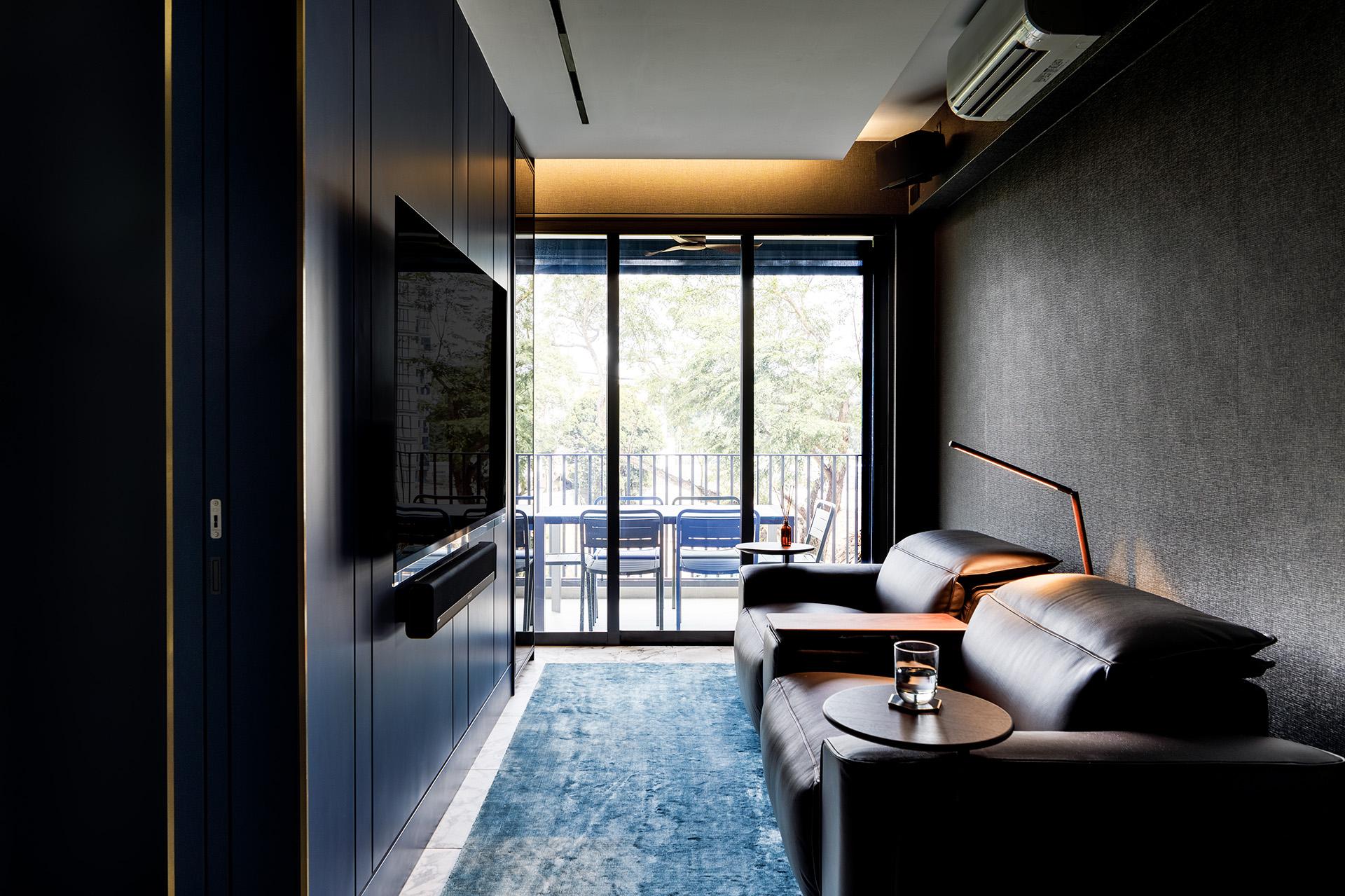 Given that the two-bedroom unit is only 667 sq ft, the biggest challenge was leveraging on the space available. The homeowner wanted to have more storage space so that the area does not look cluttered.
"We tried to plan the space to be as functional as possible because in a tight space like this, everything has to be thought out carefully and there is no room for mistake," say Alvin and Yee Ling. "Every technical drawing we did have to be very precise and will have to capture every possible design detail."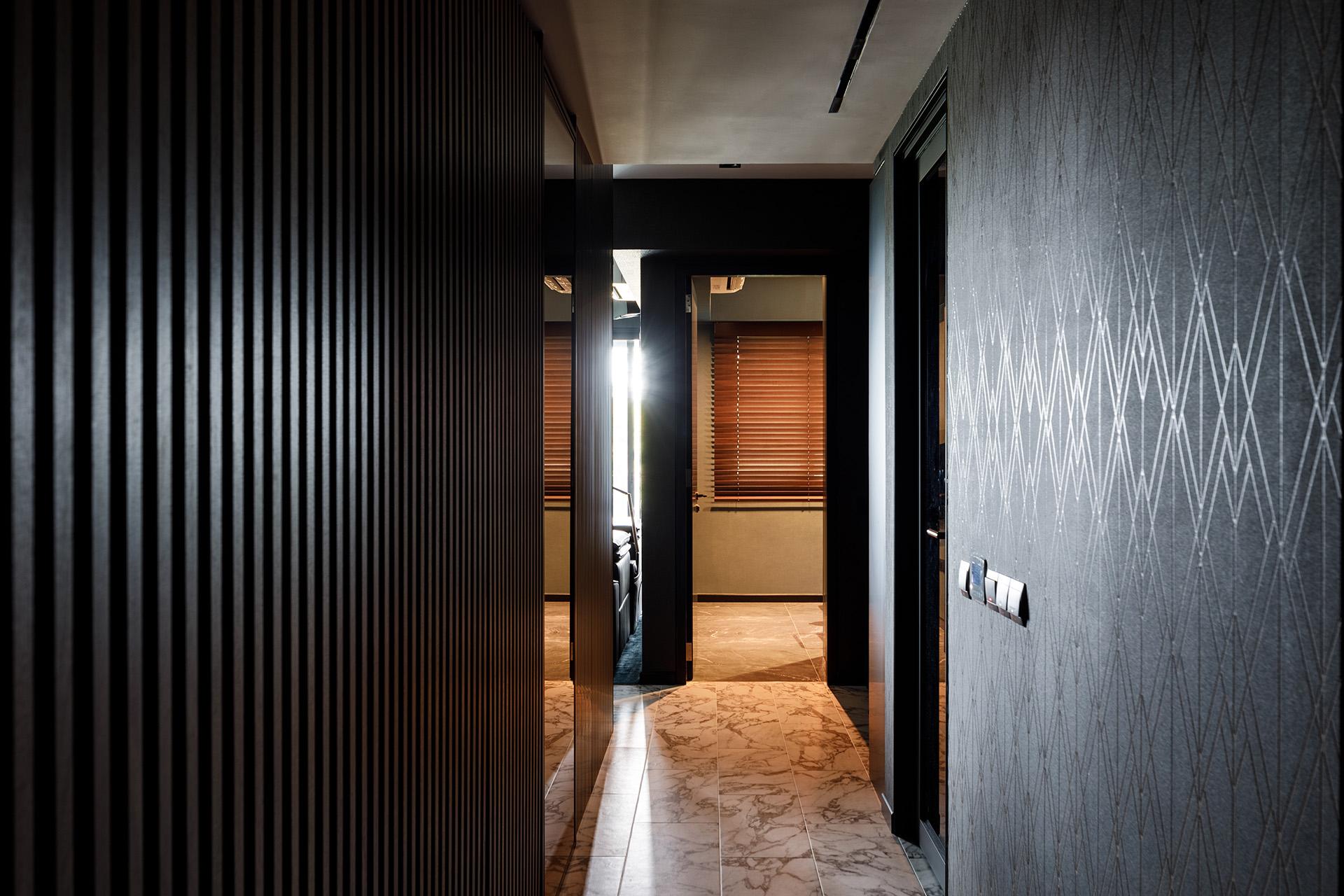 A shoe and storage cabinet is concealed in the foyer with wood batten boards. Not only does it hide the size of the cabinet door, but it also lengthens the hallway.
"Who would guess that there are a washing machine, a dryer, giant ironing board, and all other knicks knacks hidden behind the cabinet!" say the designers proudly.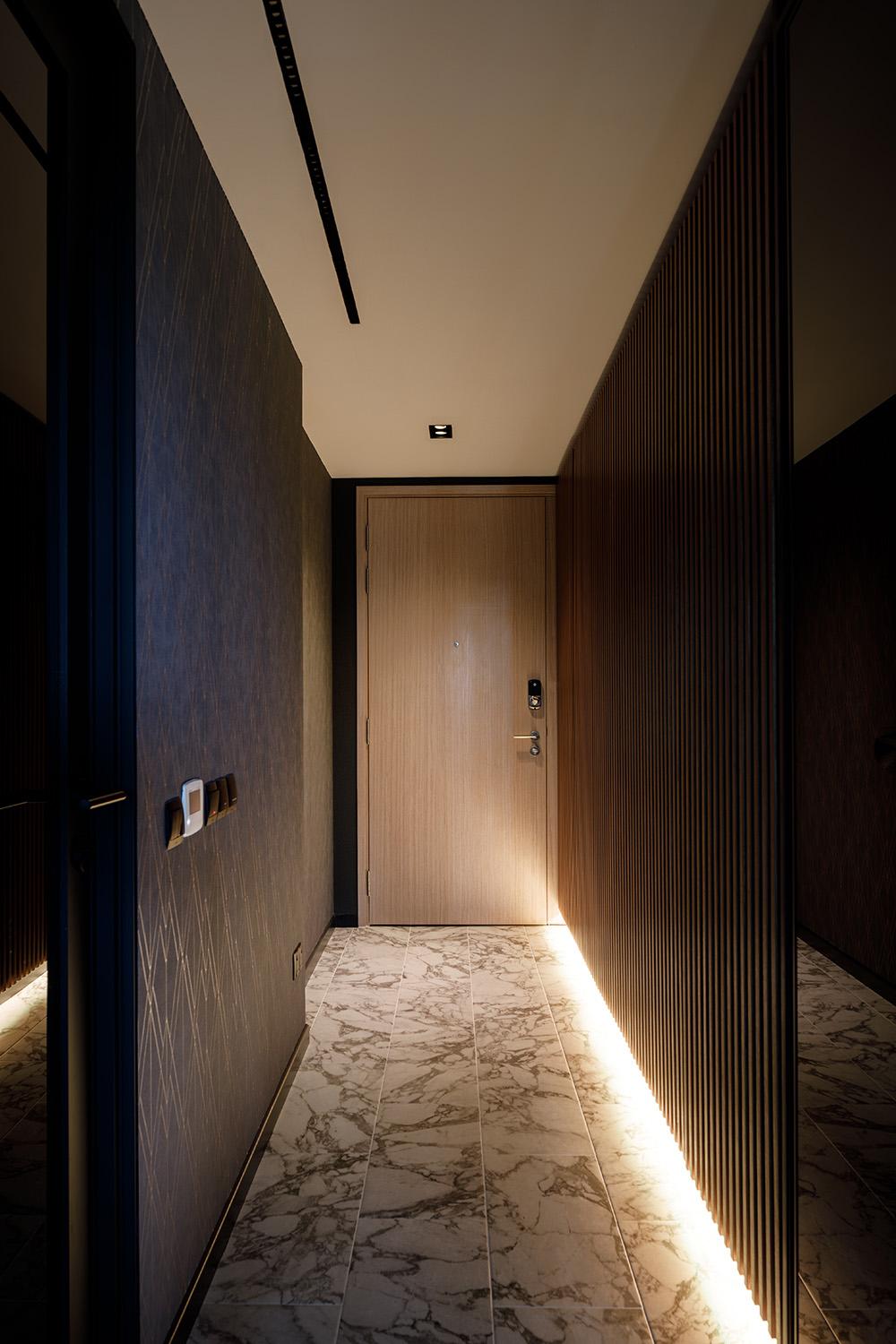 On the other side, a dark textured wallpaper with gold geometric prints goes hand in hand with the timber to evoke a luxurious but cosy vibe.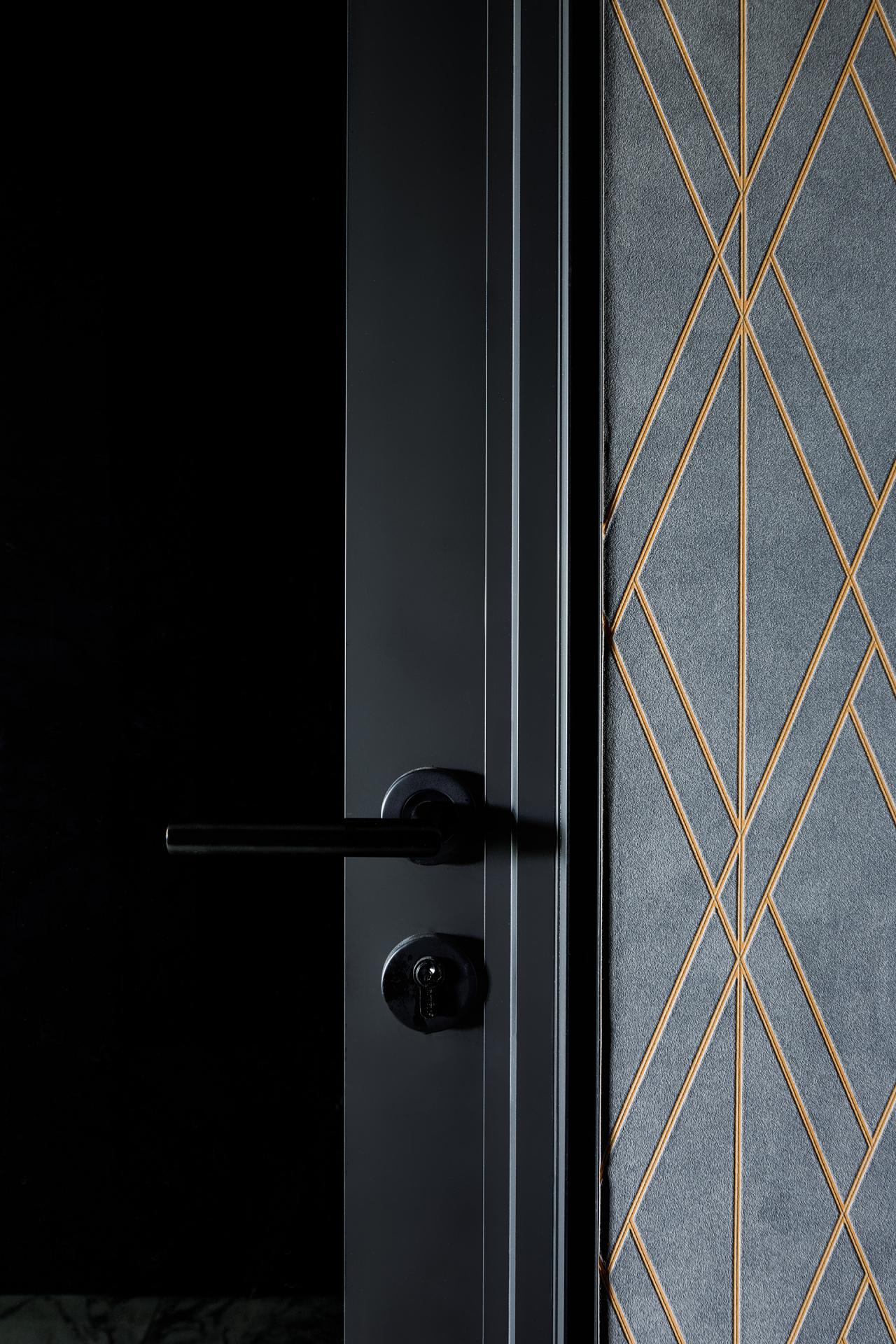 The dark masculine theme continues in the master bedroom, where an intricate honeycomb wallpaper acts as the bed headboard.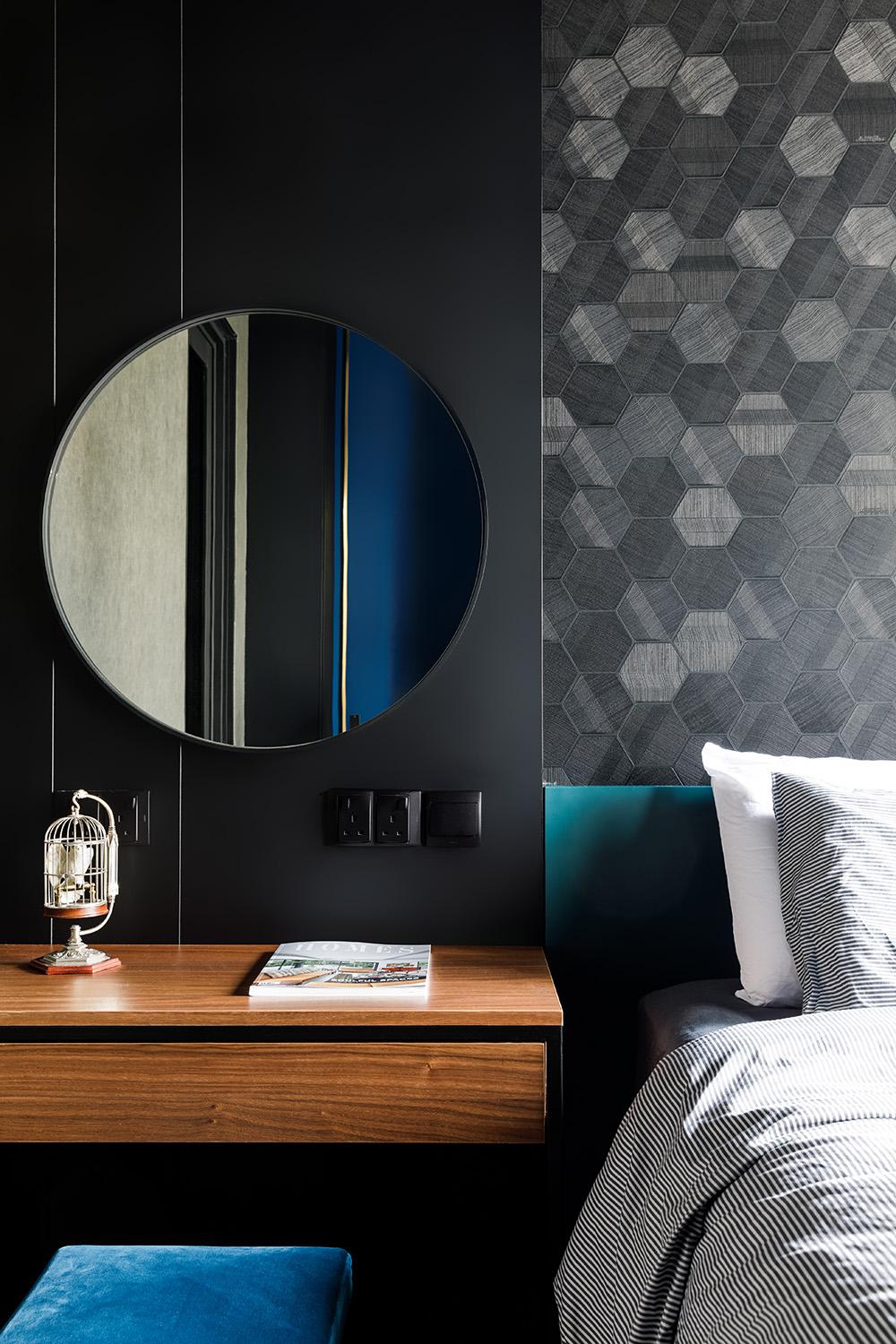 The kitchen and bathroom are kept simple with matte black and wood finishing, paired with black and white marble for the countertops. Fittings and appliances are sourced from Villeroy and Boch, Hansgrohe and Grohe.