For creative types, freedom is essential. Architect Federica Naj-Oleari embraced this concept and radically transformed a 1960s apartment in central Milan into something expressive – a space that speaks of a lifestyle without the useless formalities.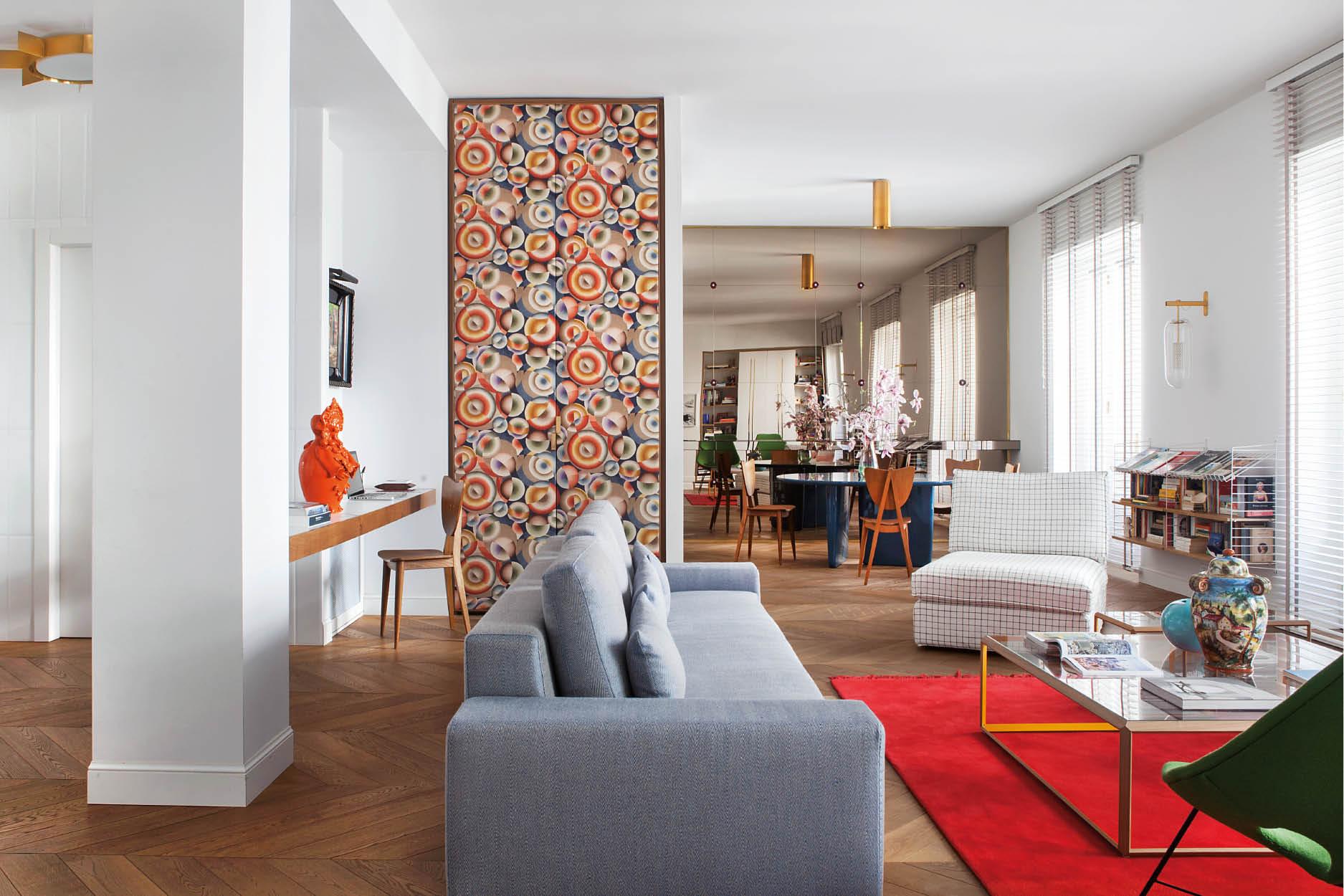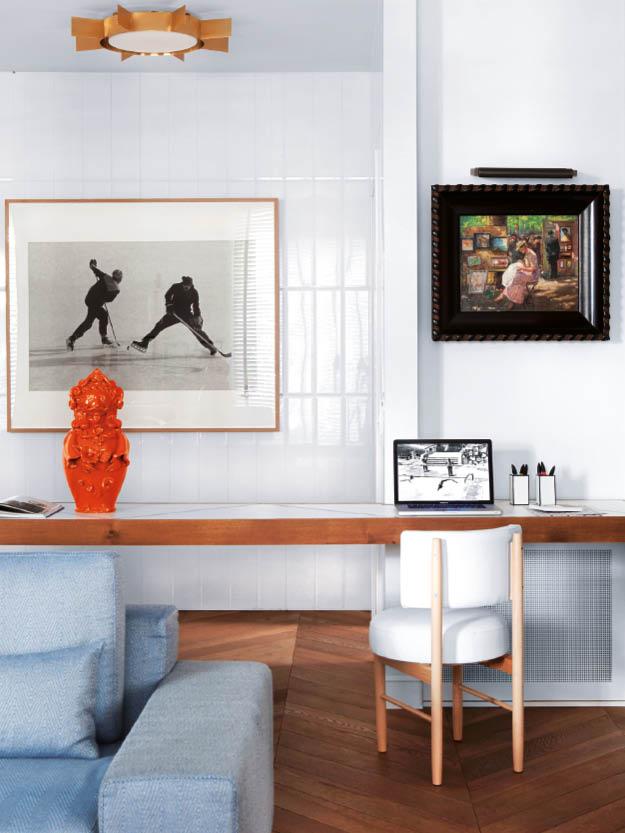 "It was a house with plenty of corridors, walls, doors and rooms, whereas I love open spaces," she says. "After I removed all the corridors, everything collapsed like a domino." The apartment started to breathe, opening up to serve the needs of Federica's young family.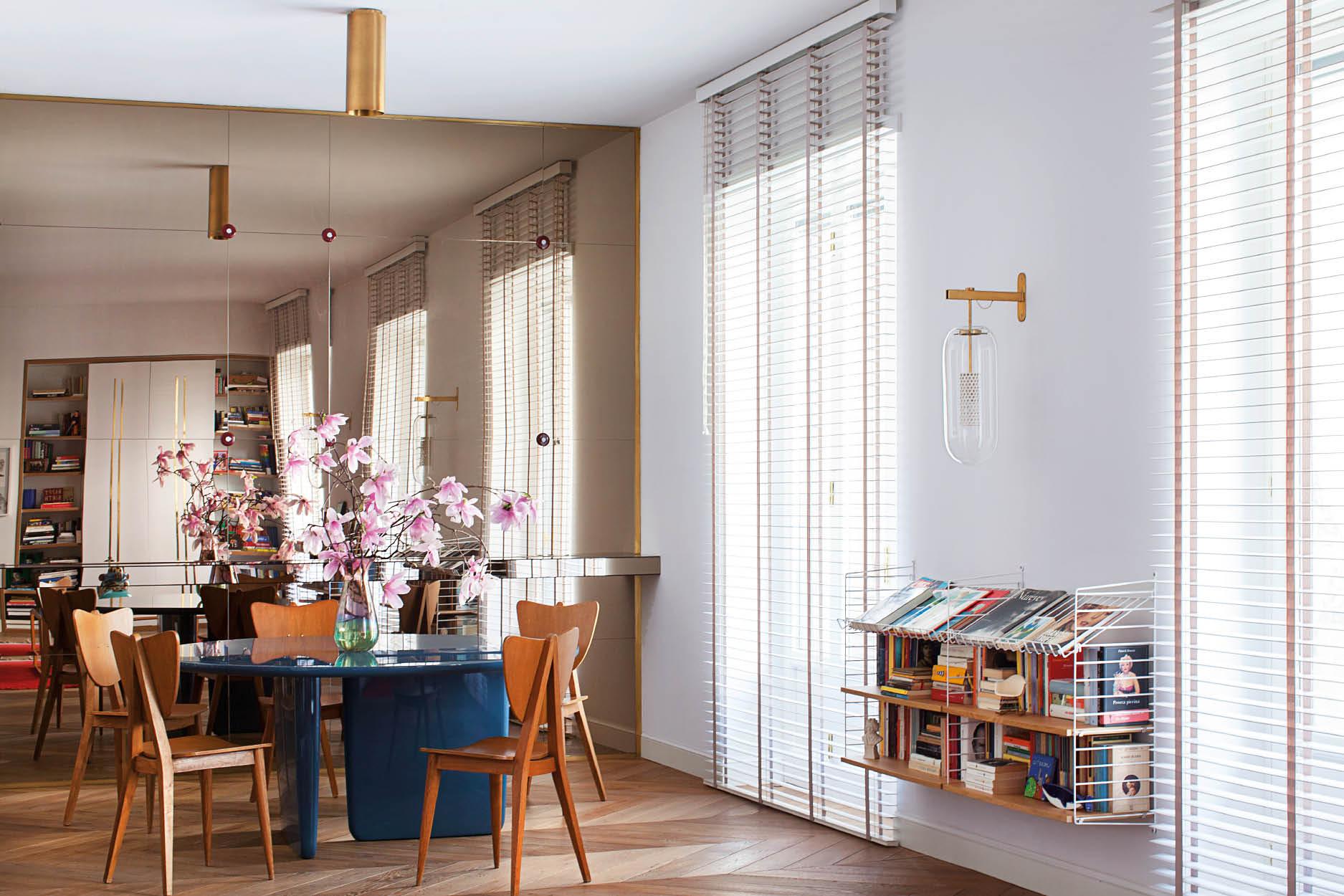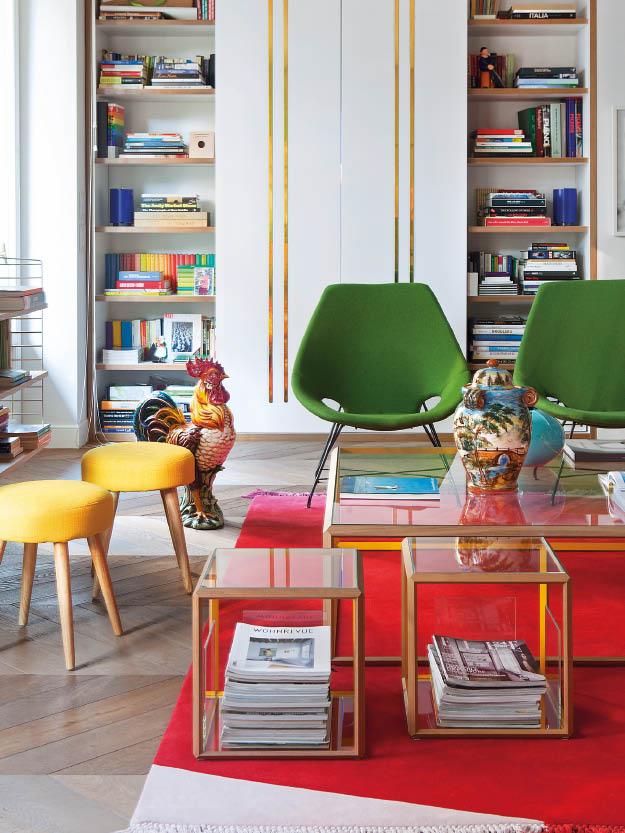 A feeling of spaciousness defines this place. The entrance leads to an ample living room, while the bedrooms offer enough areas to relax and, in the case of her son, to entertain his playmates. "When you create an undivided space, you avoid accumulating useless stuff and sundries," says Federica; this is a practice she has adopted in her home.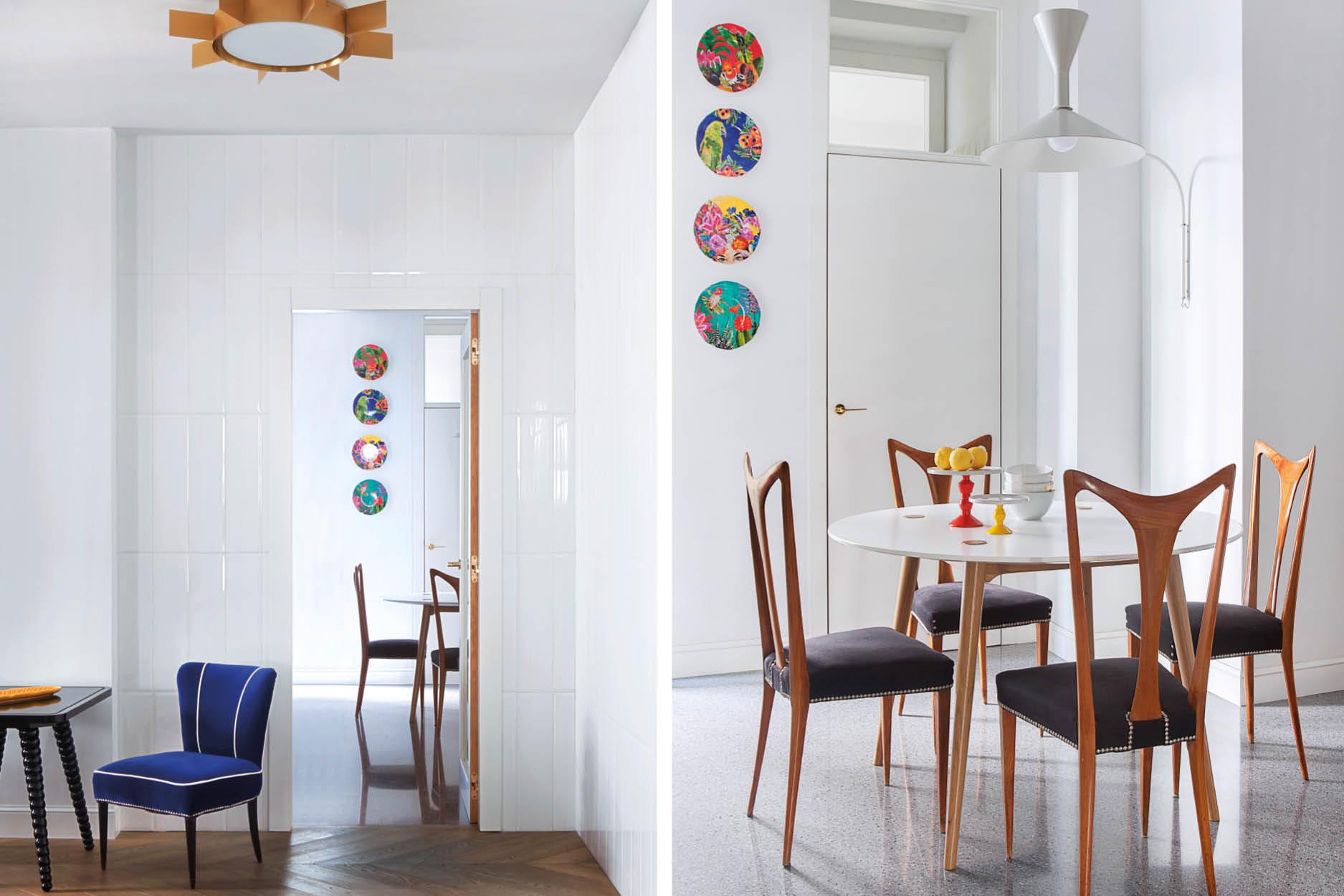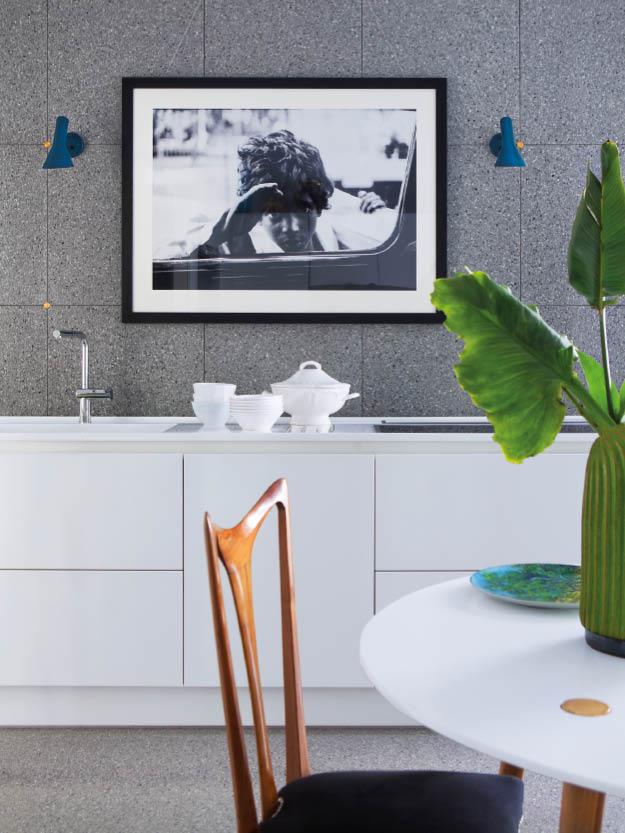 Upon entering the abode, the only barrier one can see is a long, suspended shelf between the wall and a column. Beyond this is a sitting room with a sofa designed by the owner, creating a space designed for interaction and conversation rather than plain relaxation. The sparsely decorated dining room features expressive walls – a burnished mirror recalling the '40s and Venetian mirrors with small rounded glass details decorate one side. "In the home, I used the walls as a canvas for storytelling," explains Federica. "Instead of hanging paintings, I experimented with different materials: white, shiny tiles in the entrance, eye-catching French fabric on my wardrobe doors and brass inserts on the customised TV wall – which shows books and objects when the shutters are closed and reveals the television when they're open."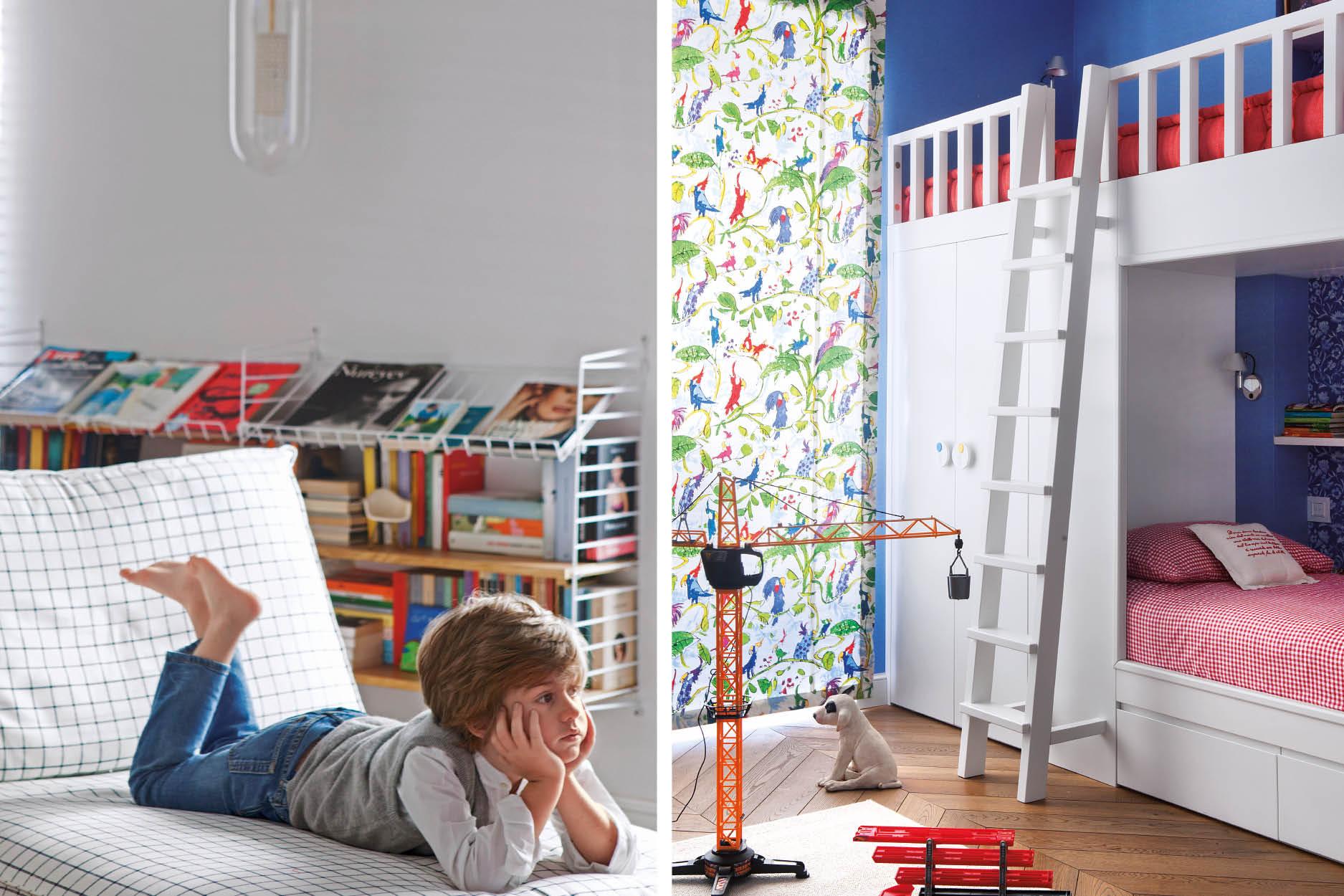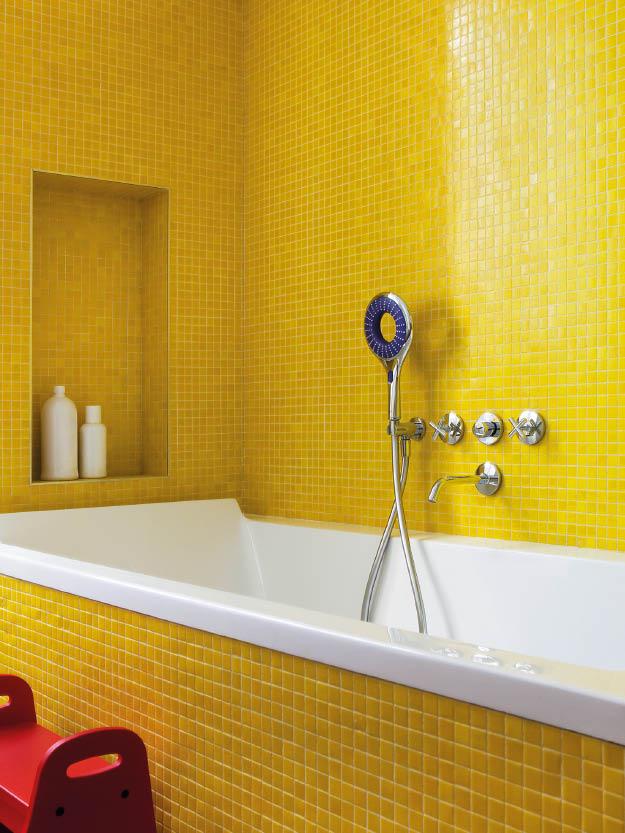 The white tiles she chose had a specific size – long and narrow – to give to the space an idea of uprightness. This was Federica's homage to Gio Ponti, who she says is a big influence in her design thinking. However, she faced a challenge in execution because the tiler she hired couldn't accept the idea of covering the entrance's walls of an elegant Milanese flat with what is normally deemed a material for the kitchen. On the other hand, the fabric's geometric drawings pay tribute to Sonia Delaunay, which also influenced the colours of the carpet, the armchairs and the surrounding objects. Coloured but in a more dusty hue is a lacquered table by Barber & Osgerby, matching a set of '50s chairs.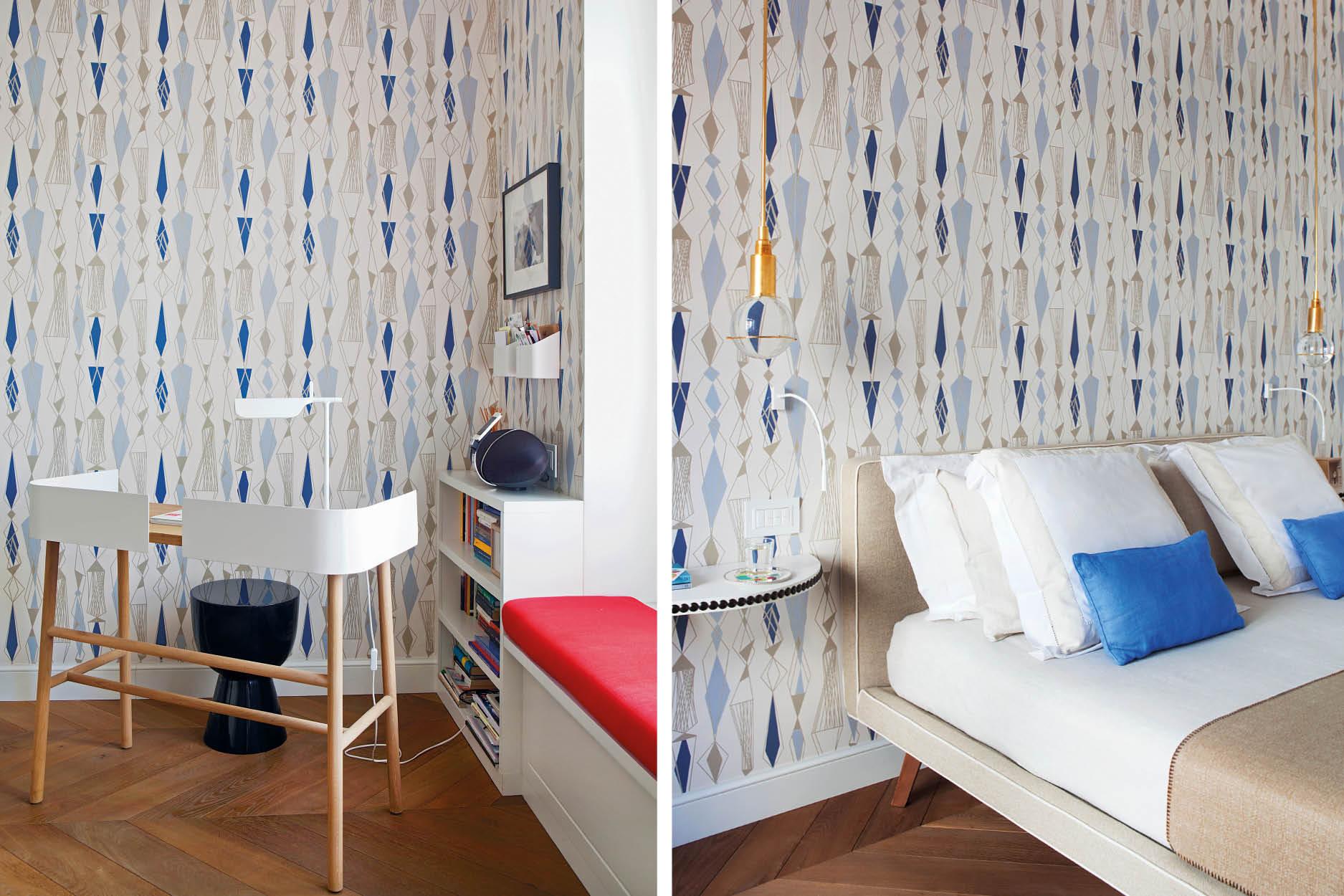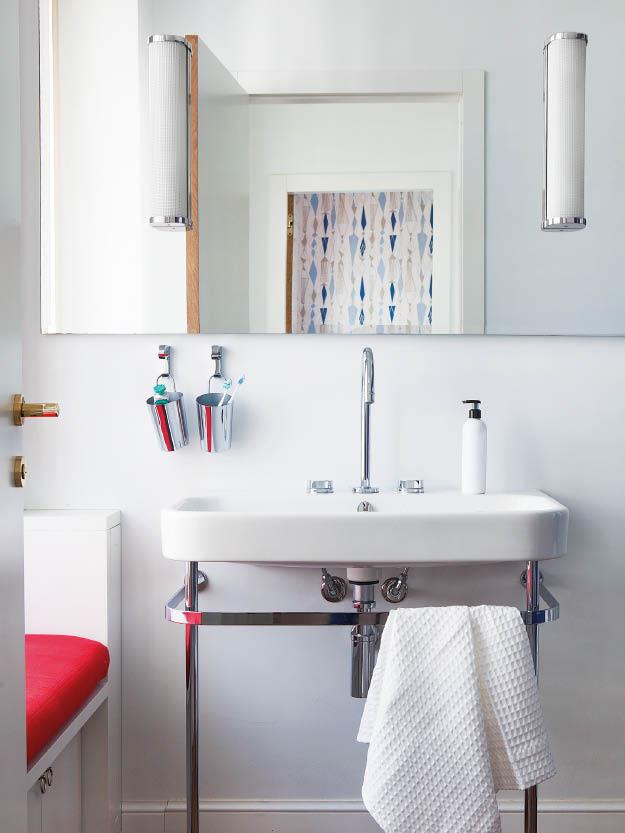 Geometry and colour are the leitmotif in every room. An example is the master bedroom, where Norwegian wallpaper covers the walls and creates a pleasant cocooning effect, simultaneously embracing you while also infusing energy. This is typical of Federica's work, which often embodies a Nordic spirit. "Actually, I wanted a mainly white house after living my youth surrounded by colours and drawings – even inside the wardrobes," she explains; her family's brand, Naj-Oleari, epitomised creativity and vibrancy in fashion and lifestyle back in the '80s. Such a rich and important history comes to light today in Federica's personal design language. She confesses, "That world has got into my blood without realising it."
Photography: Alessandra Ianniello | Living Inside
See more: Inside an Impressive 1930s Bauhaus Apartment in Happy Valley