Travel is a great way to discover inspirations, connect with the soul and find out what it is that one truly wants. For this couple who had been living abroad for years, it was in the city of Copenhagen that they finally found an aesthetic blueprint of their dream home — which they have now brought into their loft-style family home back in Taipei.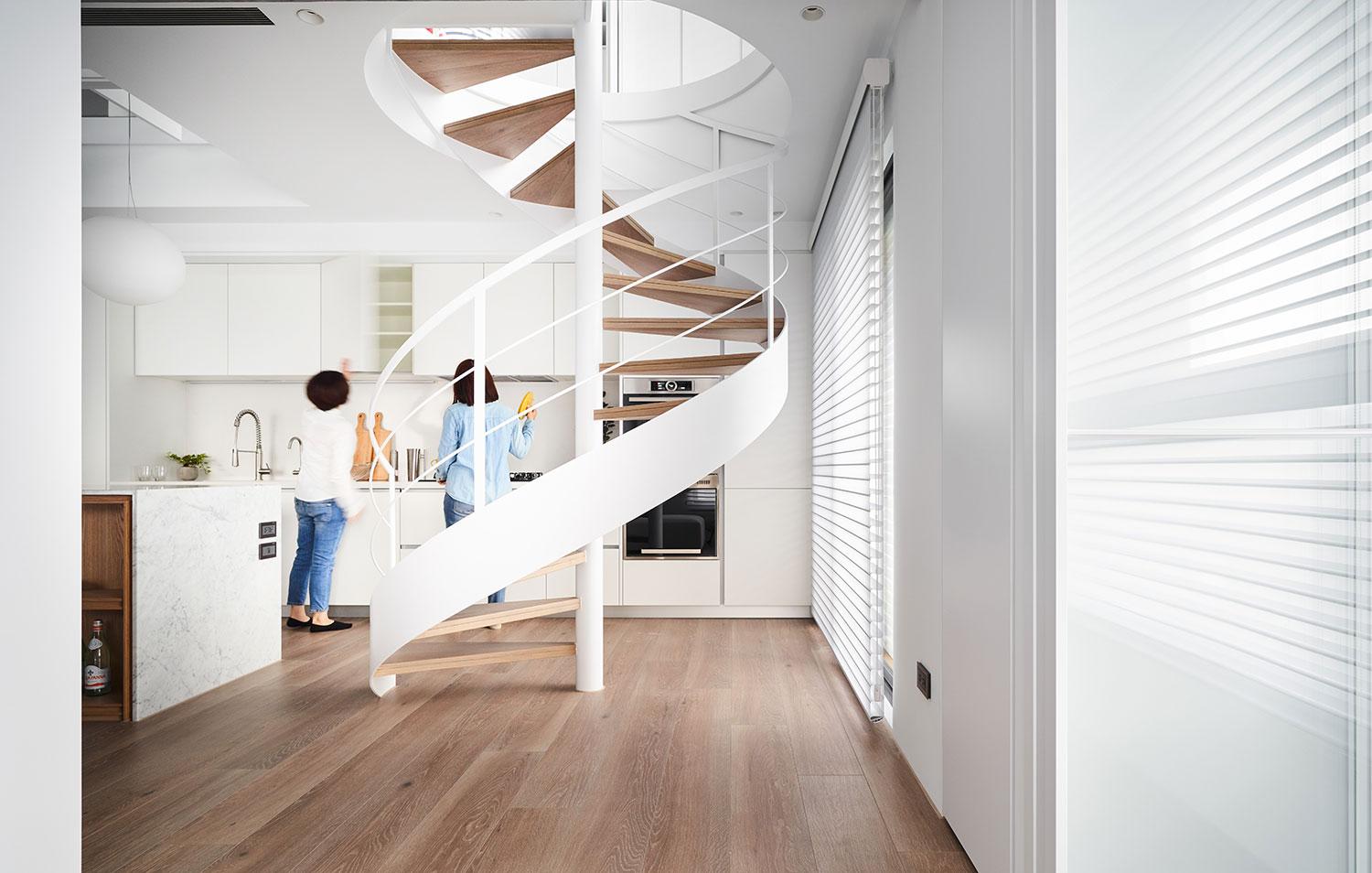 Spanning two storeys, the abode combines the simplicity and functionality of the homeowners' favourite Scandinavian design style with a dramatically tall and expansive spatial structure that is rare to find in the urban city.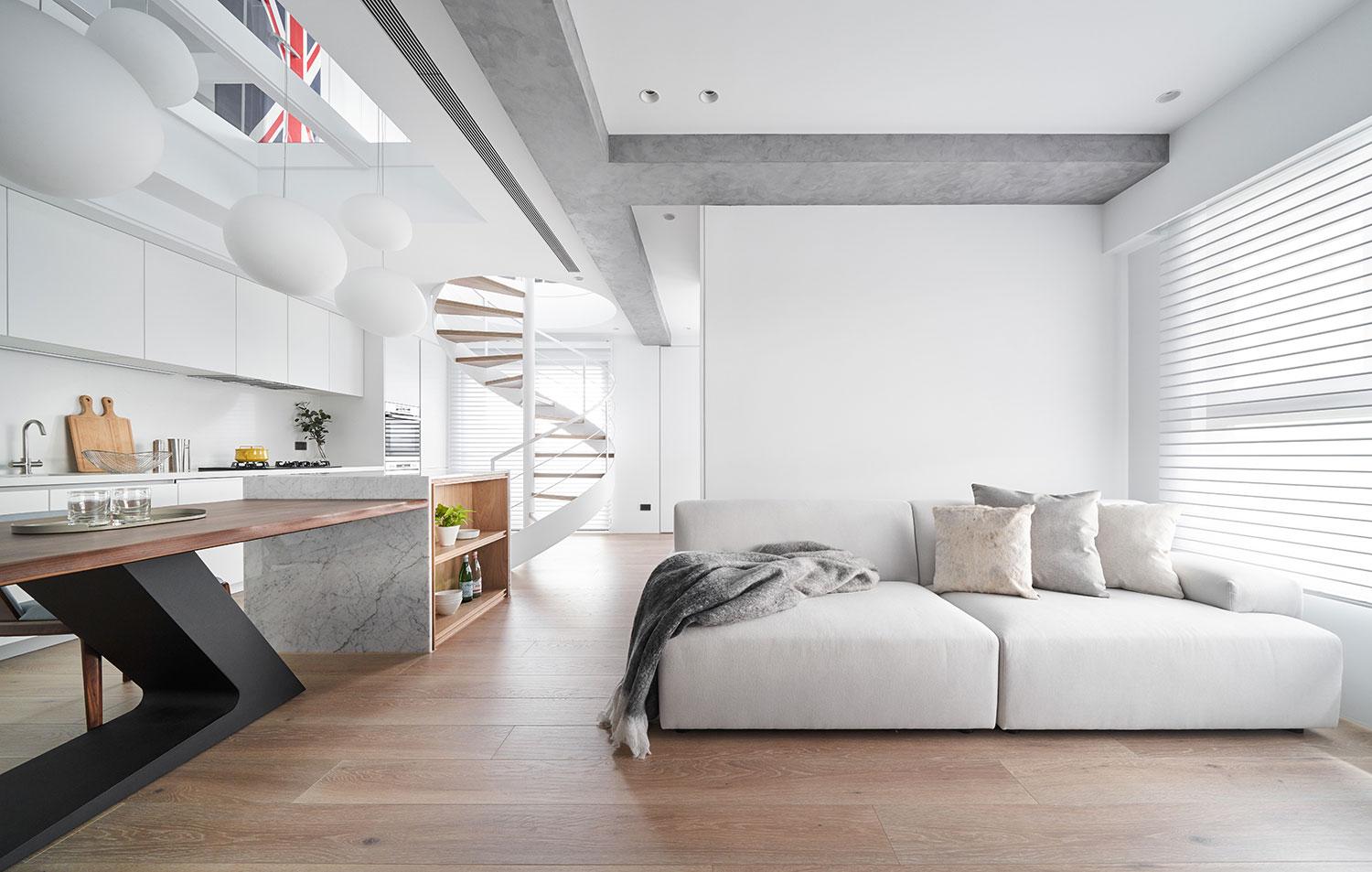 Because the homeowners' desire for a unfettered yet highly interactive environment that would foster communication and engagement between the family, they were involved with the architectural design of their home from the beginning, opting to create a double-deck structure within a 997sqft space that caters to the individual needs of family members.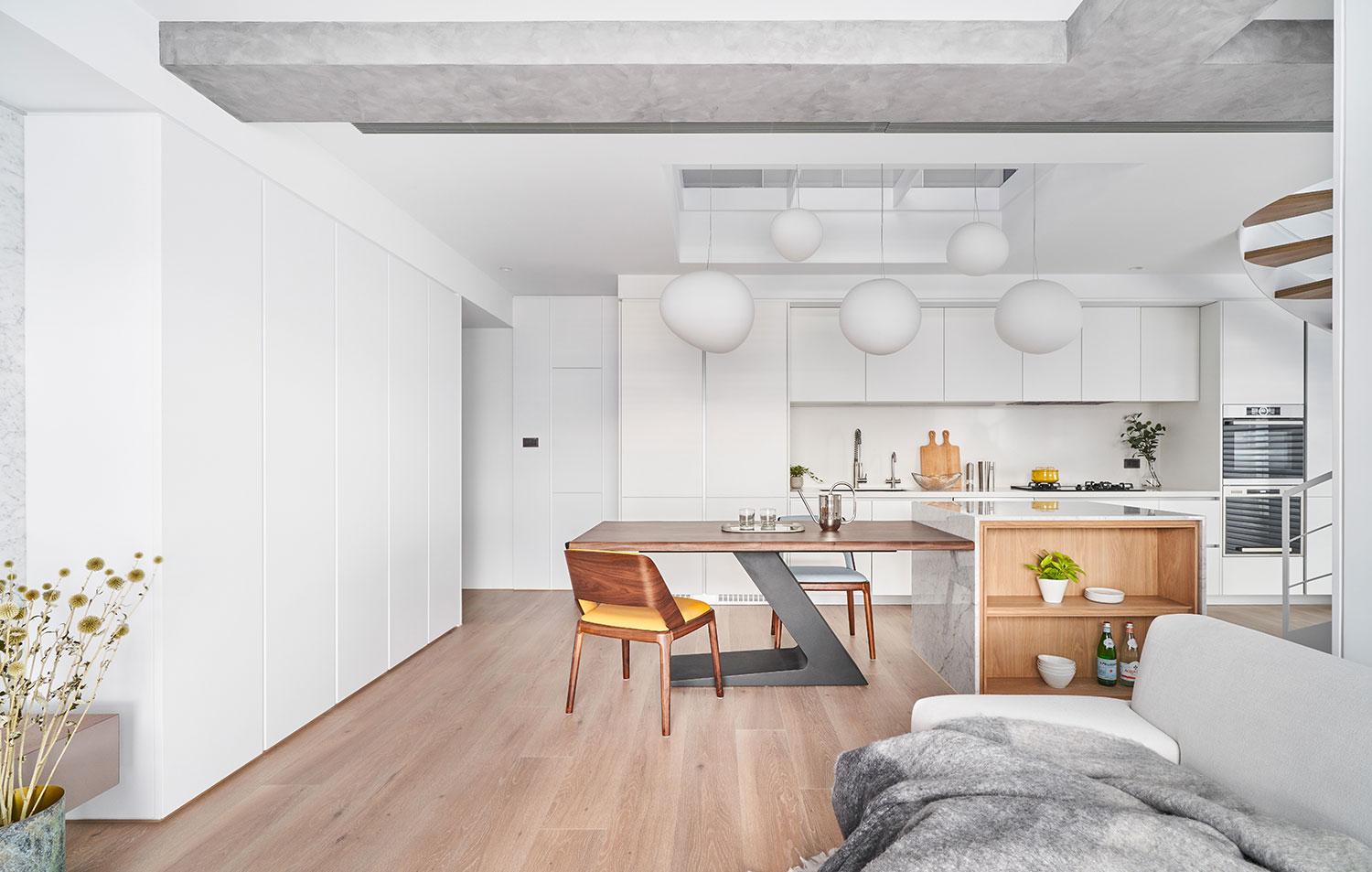 The first floor is specially dedicated to a striking, state-of-the-art open kitchen — and also where the female homeowner is most often found in. It is joined by an entertainment room designed for the male homeowner. Almost every inch of the interior is swathed in white, accented with soft marble patterns and subtle stucco surfaces. Light-coloured natural wood, found across the likes of the flooring and furniture, lend a further layered tactility and warmth to this cosy family home.

Photos:Concept Design
Scroll through the gallery below to see more of the home: