Entering Mandy Lee's apartment, nestled on a tree-lined stretch on a slope in Happy Valley, feels much like sipping a cup of freshly brewed oolong tea. You're instantly enveloped in a sense of soul-soothing calmness, yet a few more sips in, a beautiful complexity slowly unfolds in subdued, meticulous detail.
?WATCH VIDEO HERE?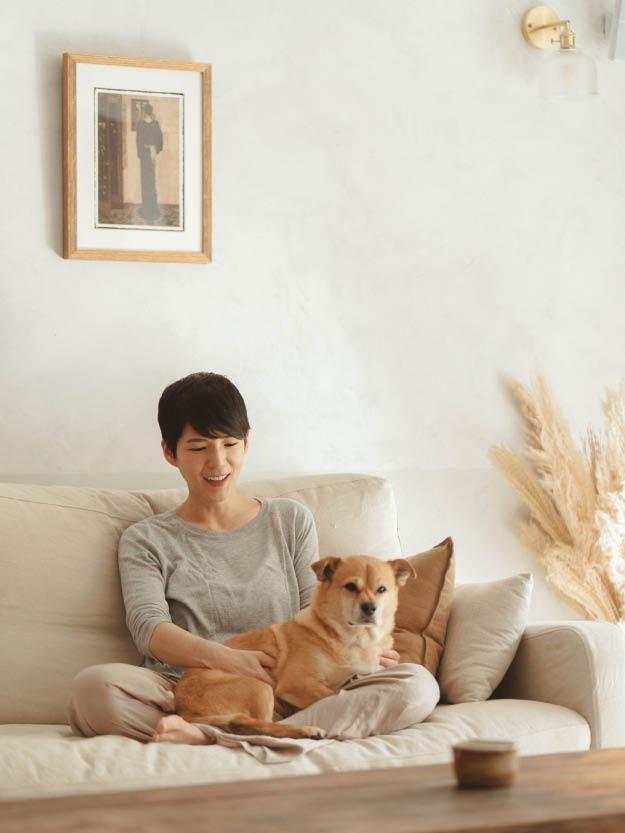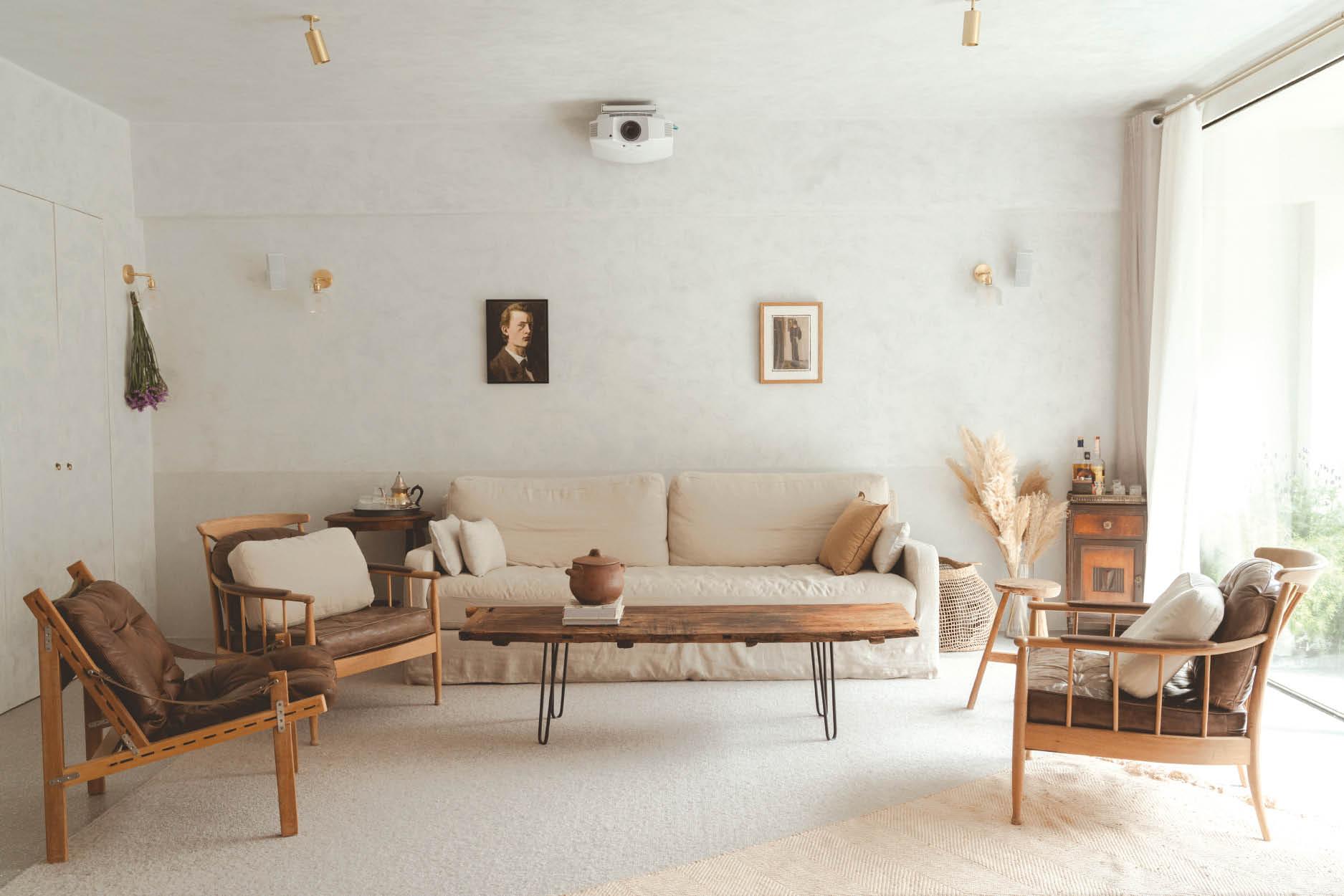 "I'm naturally not a very calm person, so I feel like I need a space that makes me calm down," says Mandy, the Taiwan-born, Vancouver-raised founder of popular food blog Lady and Pups, as she laughs. Established in 2012 as a "misery outlet" during an isolated time residing in Beijing, the platform – as well as her Instagram account @ladyandpups – has amassed a legion of fans who keep returning for her unorthodox recipes, moody photography and witty, no-holds-barred writing.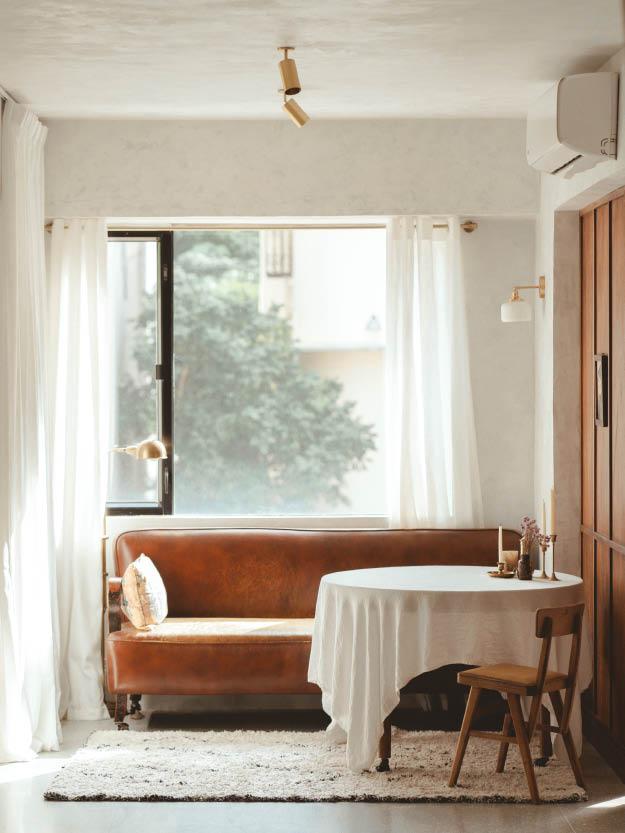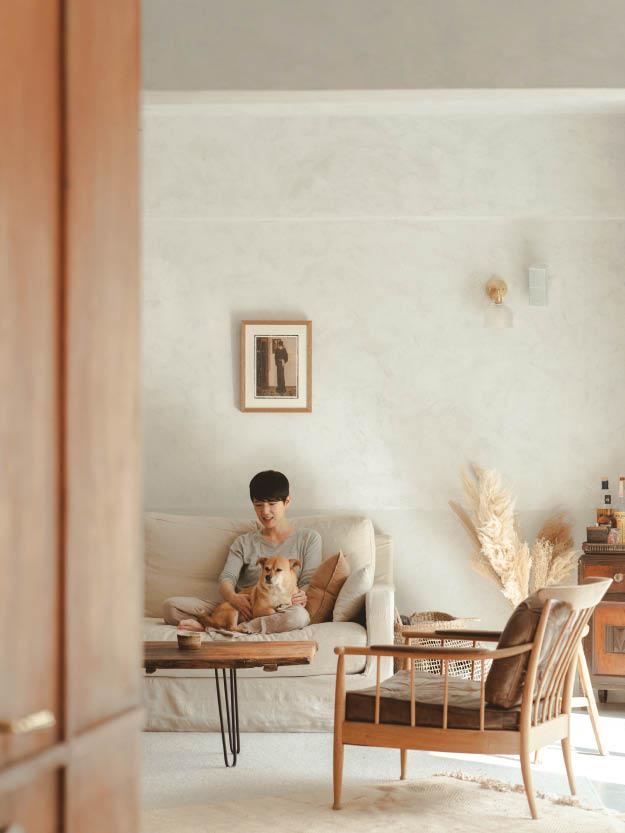 Her difficult years in China also spurred another creative endeavour – the gut renovation of this 1,050sqft, two-bedroom apartment that Mandy and her husband acquired when they moved from New York more than a decade ago, and to which they returned from Beijing. "It was during a shift in my life," says Mandy, who welcomes us into the sun-drenched respite on a beautiful winter morning, sporting silk pyjamas and a spunky pixie cut. "I wanted more peace and quiet. The home had a very industrial style that didn't suit our lifestyles anymore."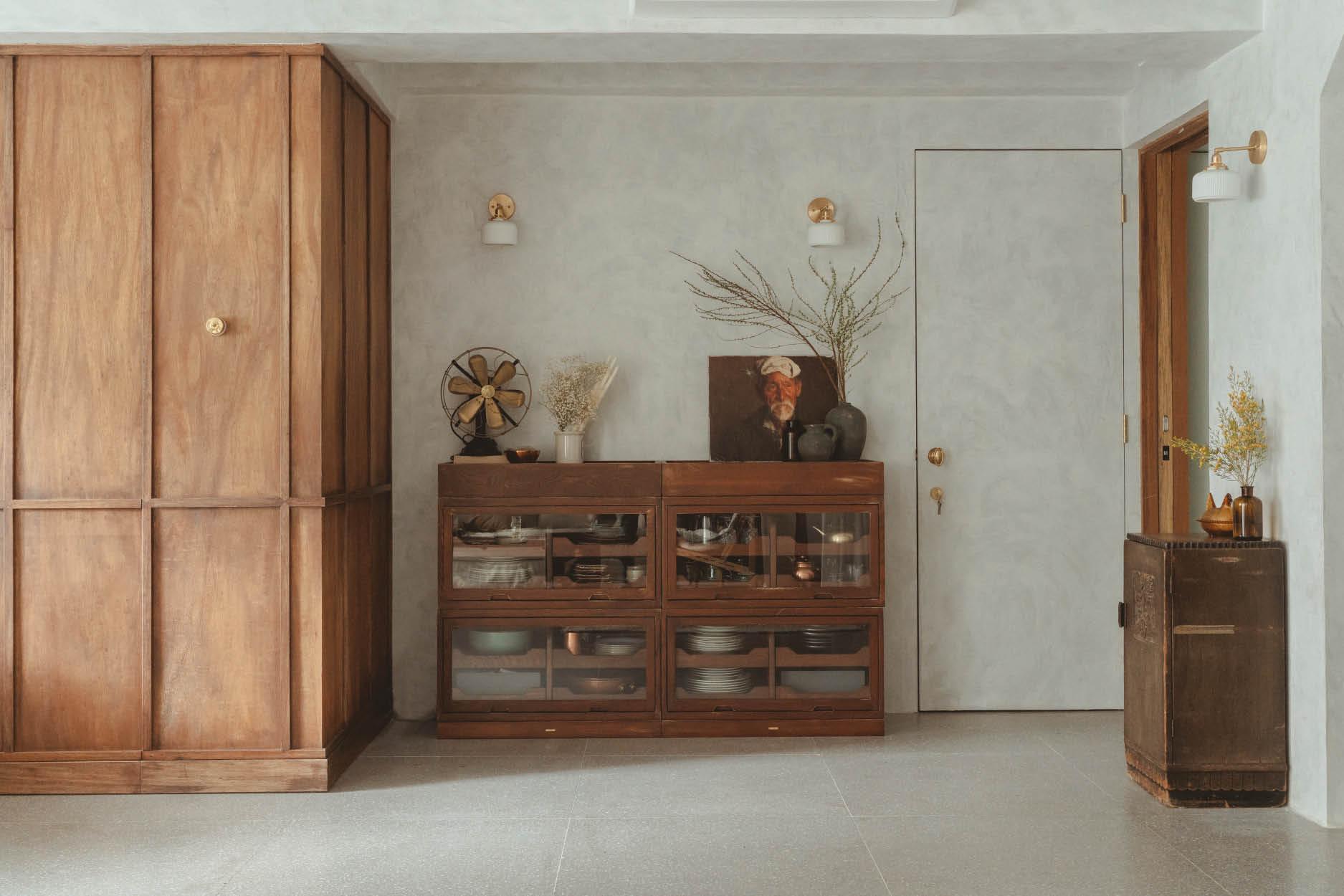 As such, over the course of four months – and in the middle of penning her cookbook-slash-memoir, The Art of Escapism Cooking, published last October – Mandy, a trained architect, overhauled the space by knocking down walls, imbuing it with an artful tactility and old-world charm rarely seen in homes in this city.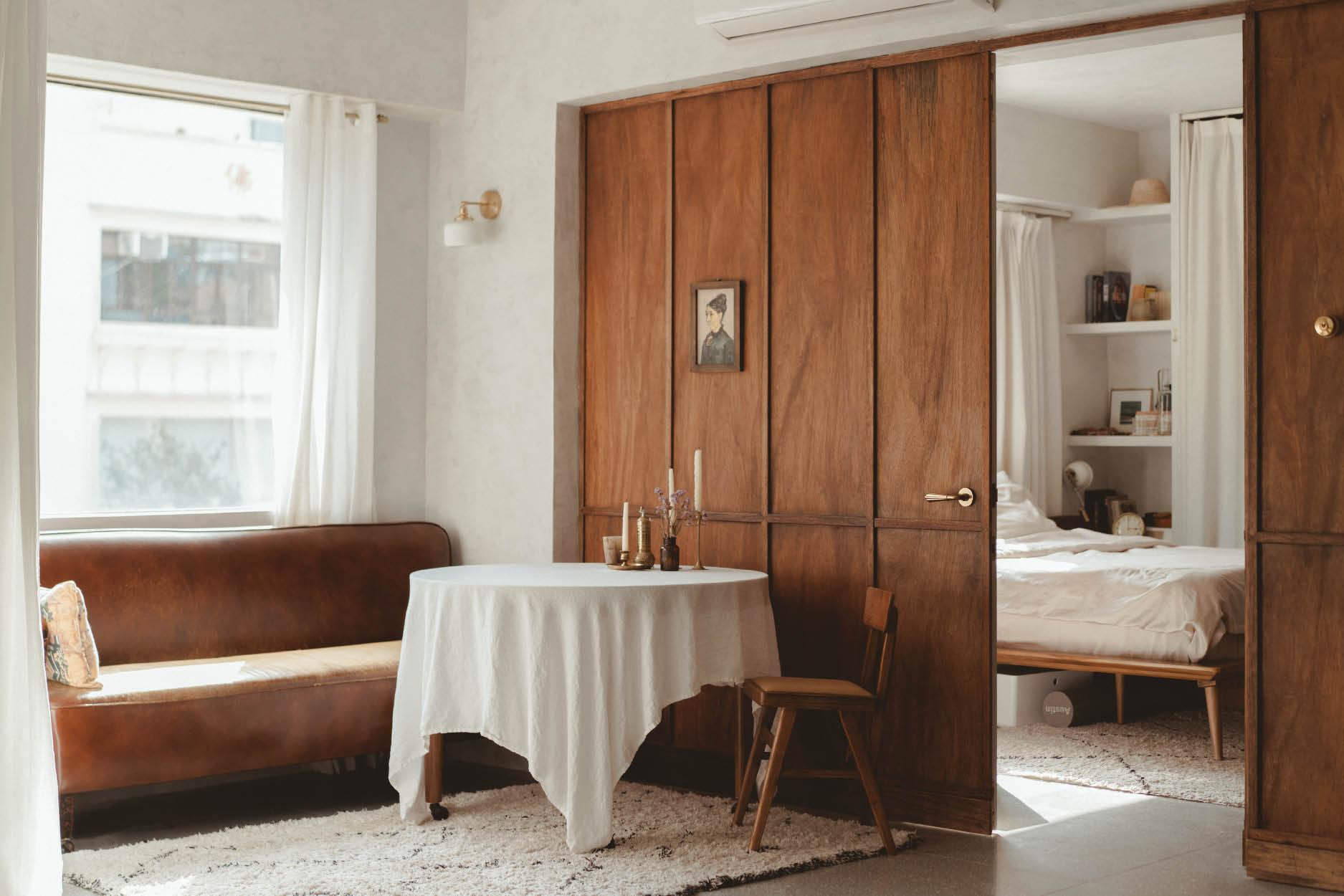 Citing US design firm Jersey Ice Cream Co as inspiration ("everything they do has a tranquillity to it"), she crafted and curated every corner herself, from the head-to-toe muted grey walls she and her husband plastered to the aged wooden front door and terrazzo tiles sourced from Chinese manufacturers, and to the vintage-style sofas that sit by the antique cabinetry built during the colonial era. A ravaged brown leather couch that she "made my dogs scratch the hell out of" decorates the window-lined dining nook, while nearby, the master suite's plywood double-doors have been personally stained, matte-coated and sanded down.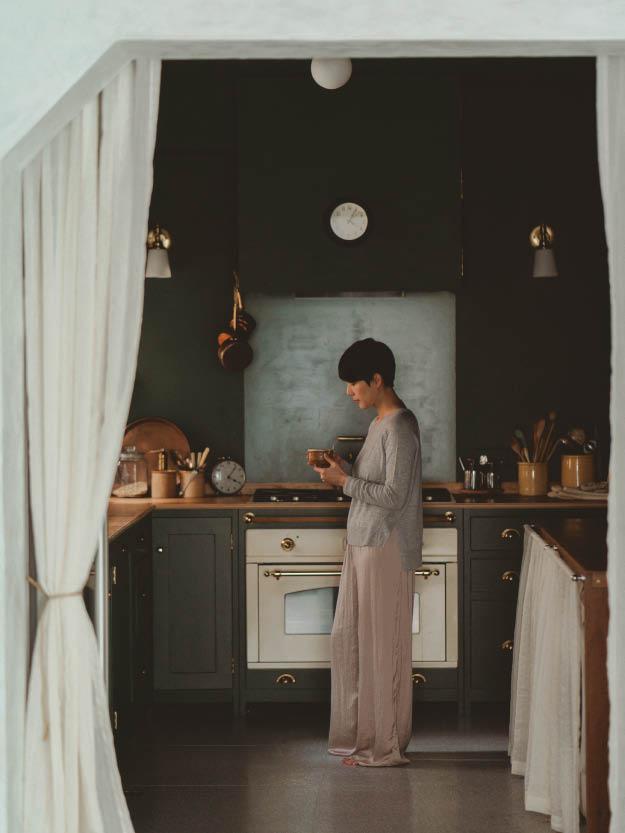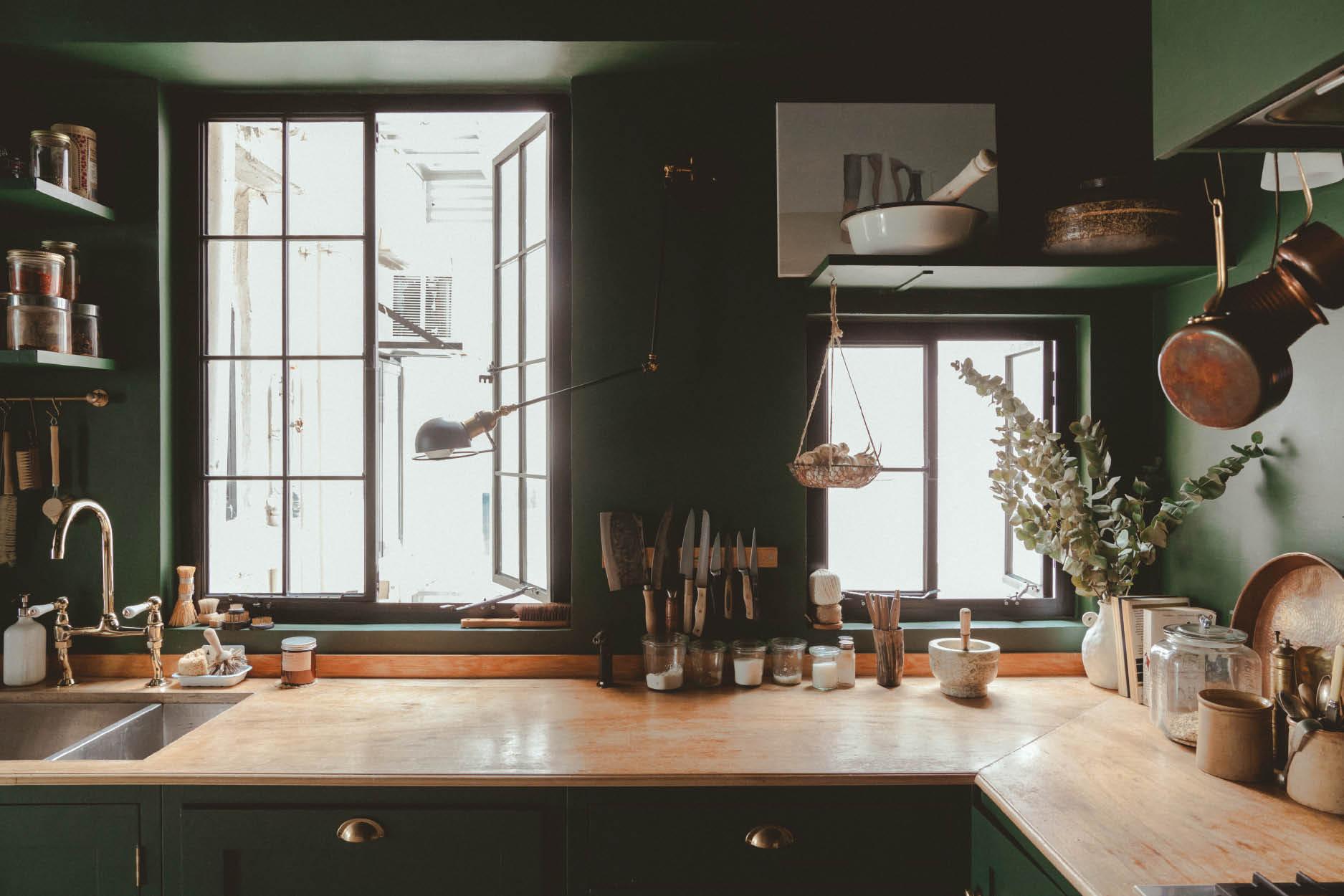 To the right of the living area, soft cream curtains open up to the soul of the apartment: a Victorian-style bespoke kitchen in which Mandy spins her culinary magic. It's painted in an unusual dark, sultry, foresty matte shade of green – "the exact shade of green I want" – which she perfected over days with eco-friendly paint company eicó. "The rest of the house is very bright because my husband would go nuts if I painted everything super-dark," she says, laughing. "As I'm the only one who uses the kitchen, I can do whatever I want."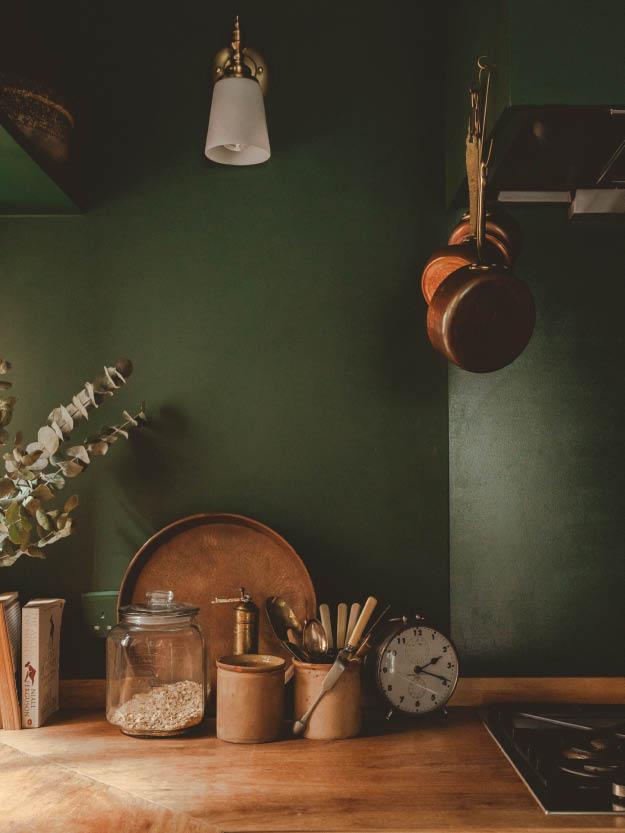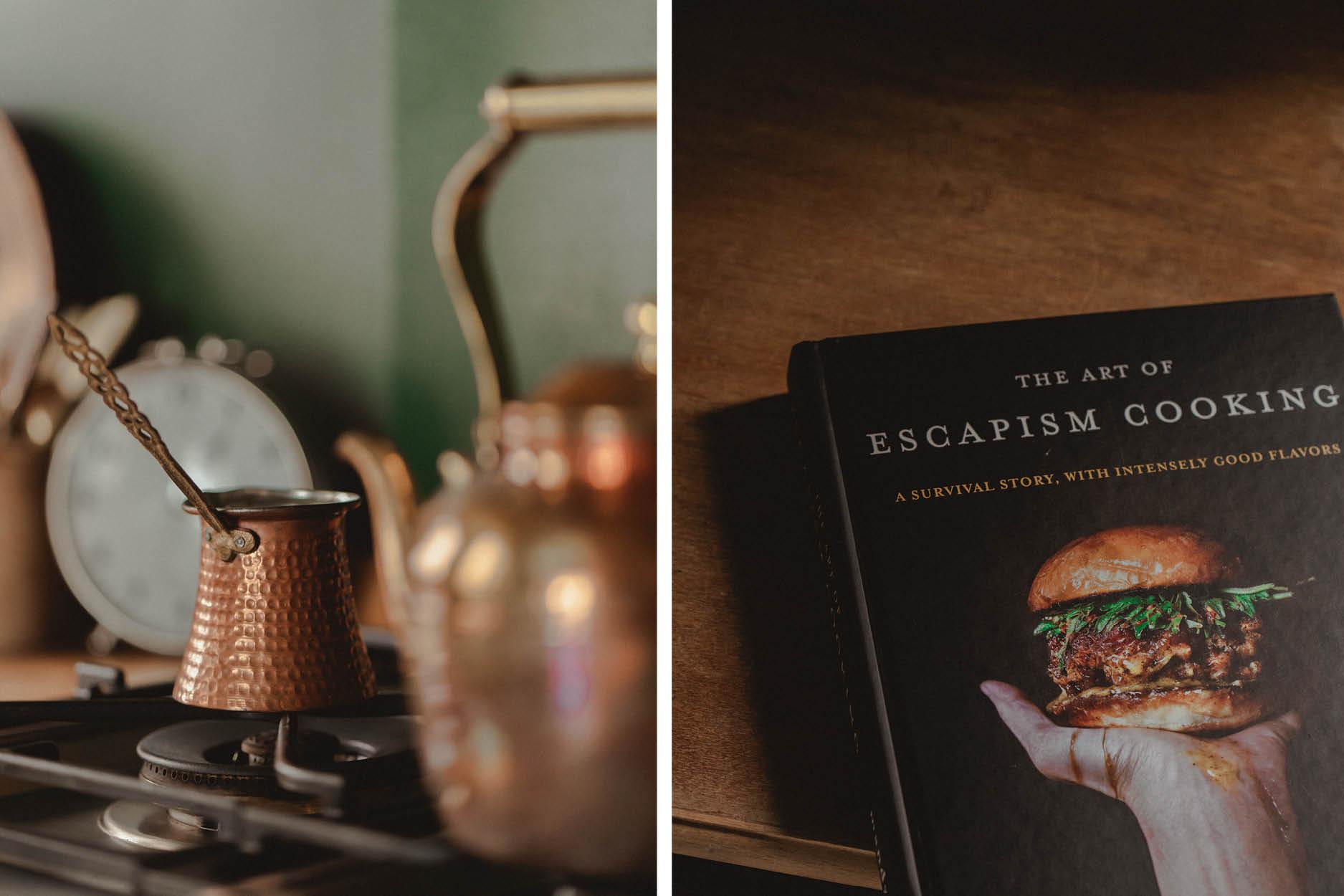 Creating a beautiful visual contrast against the hue are light plywood curtained tables and cabinets, all custom-built and hand-stained. More curios, such as a copper-brass sink bought in Morocco, old-style windows and wooden trays (that she baked "so they look old") sit beneath open shelves displaying old-paper-labelled jars, ceramics and faded copper cookware. "It looks like it's lived-in because it's actually used every day," says Mandy.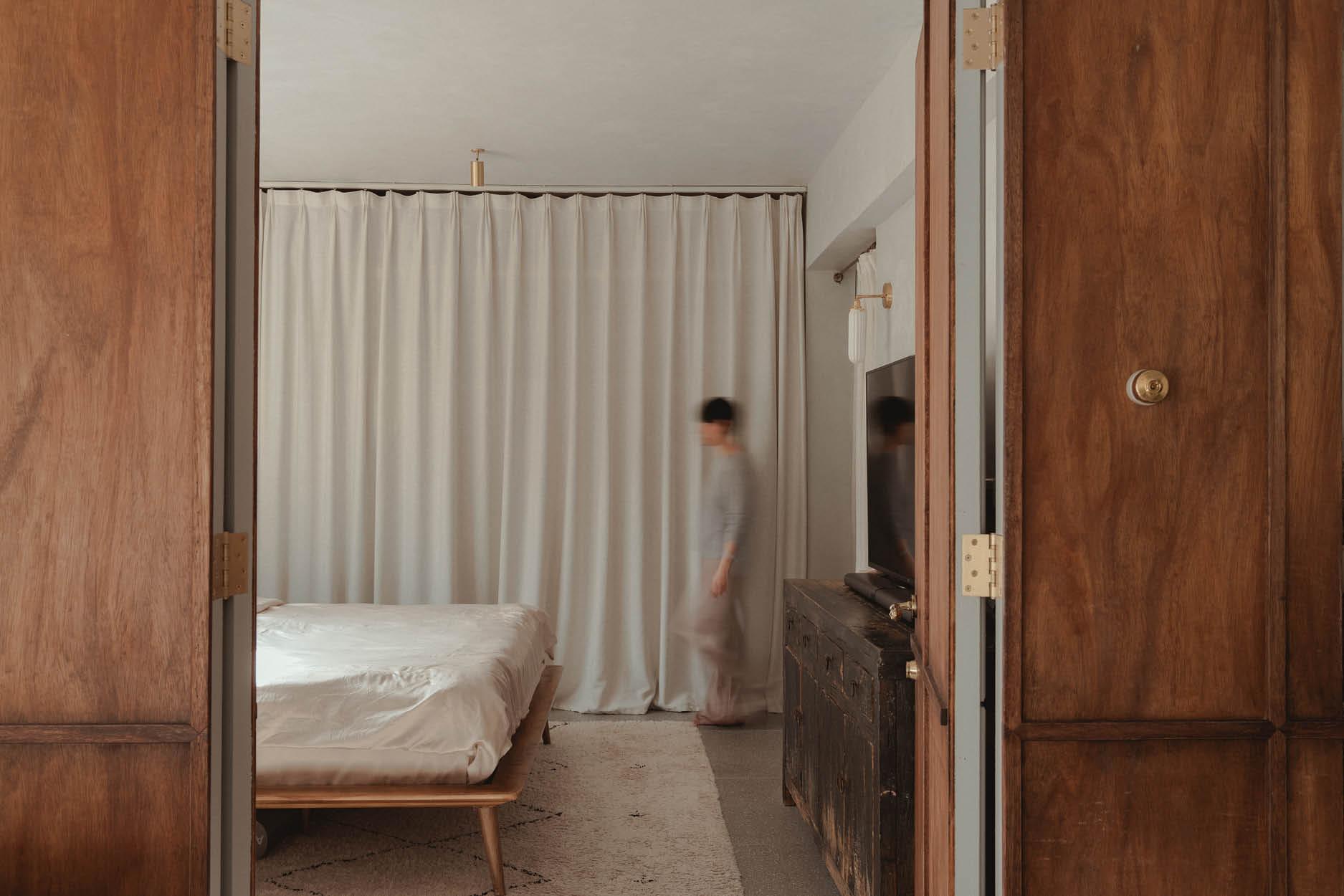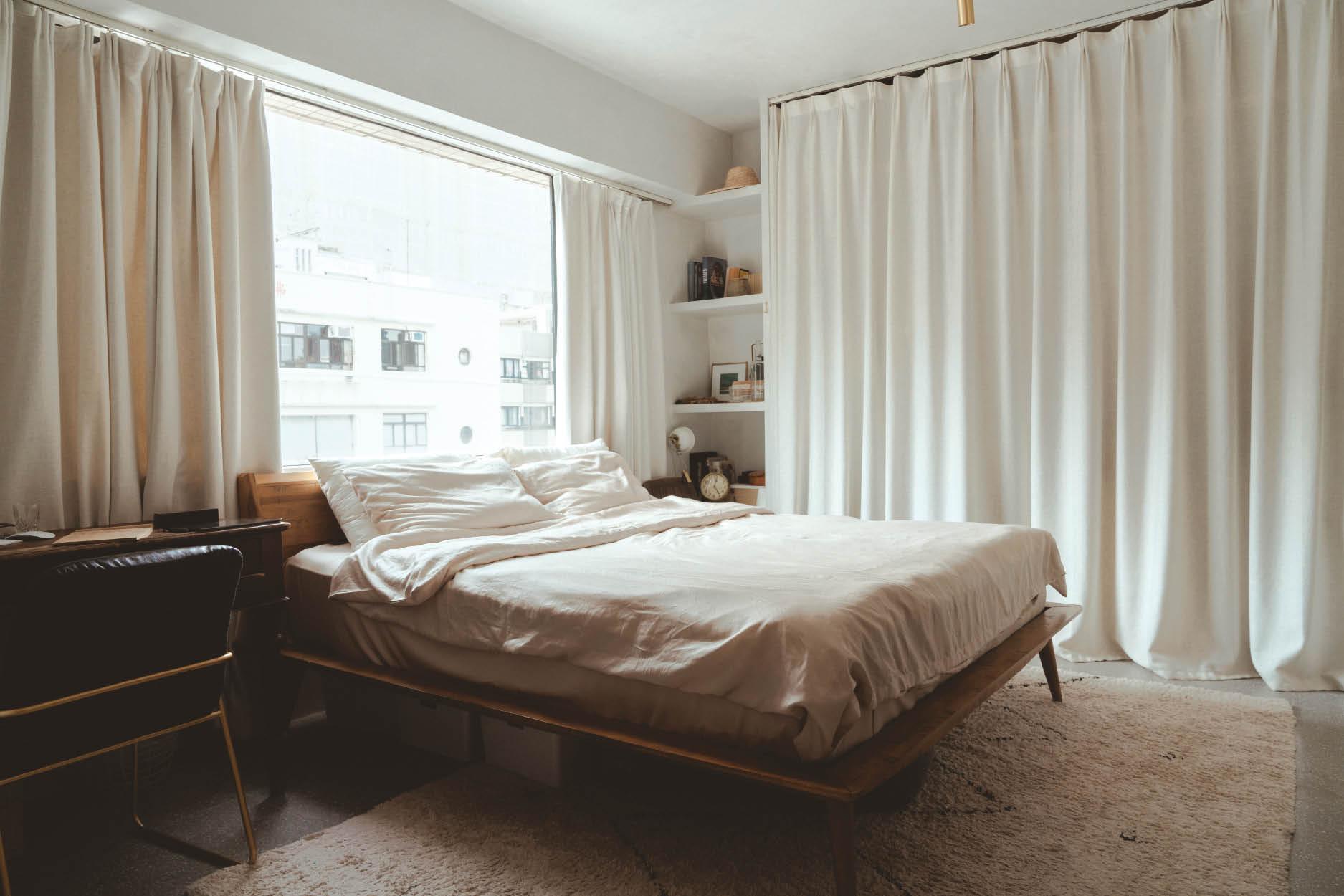 "I have this nostalgia about the old colonial Hong Kong," says Mandy of the aged sensibility that defines her entire apartment. "Even though I wasn't alive back then, when I look at pictures, it triggers a kind of memory that I don't have. It makes me feel very safe. That's why I always wanted to create a space where you feel as if something happened here." Through mixing eras and textures, and staying distinctly true to herself, she has created exactly that – an artfully layered oasis that's as authentic as it is timeless.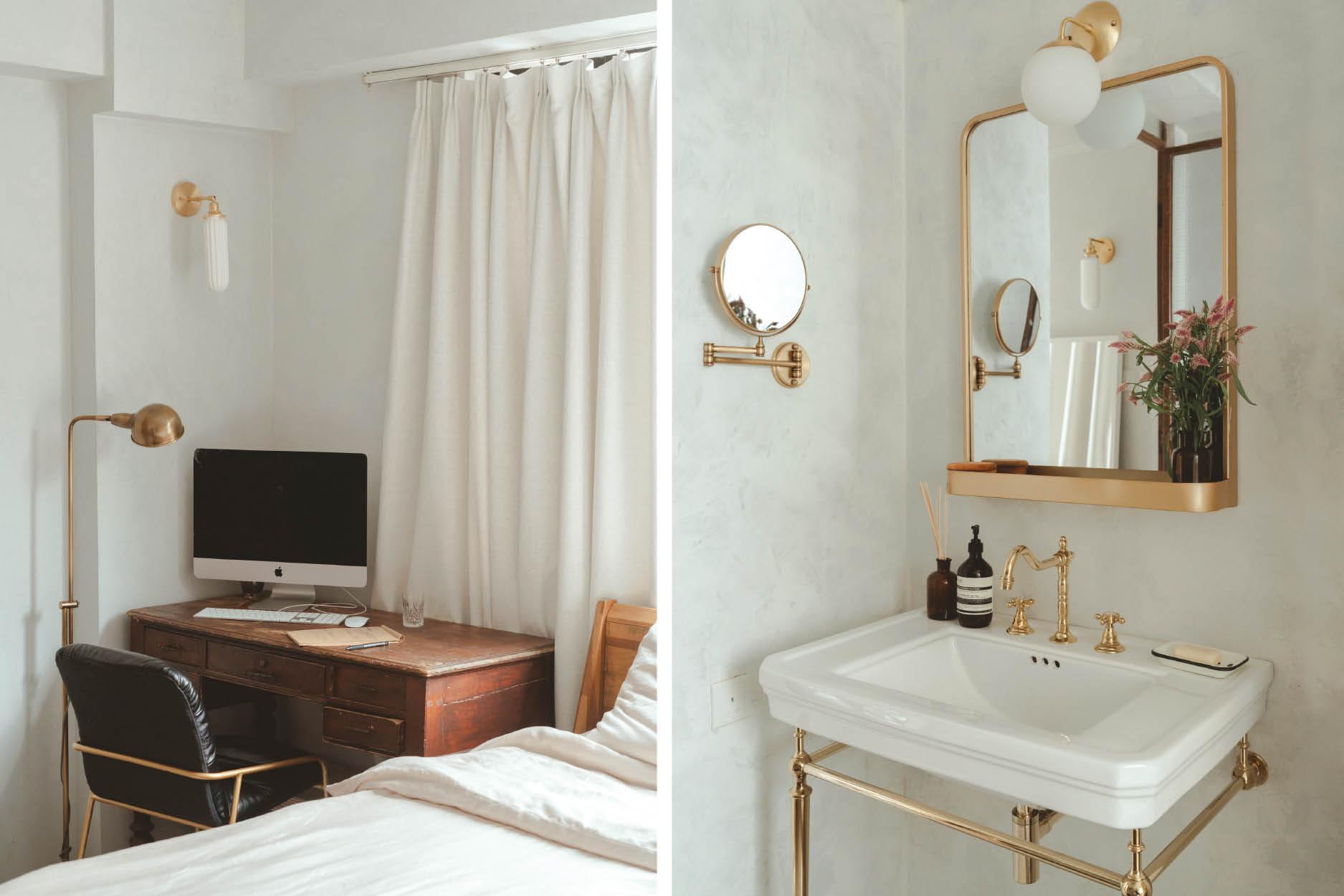 Photography: Keith Ng
Production: Emily Leung