With their soaring architecture, scenic surrounds and history-laden interiors, university campuses house some of the world's most picturesque buildings – and for a young family from Nigeria, this proved to be an unorthodox yet perfect location for their holiday home, too.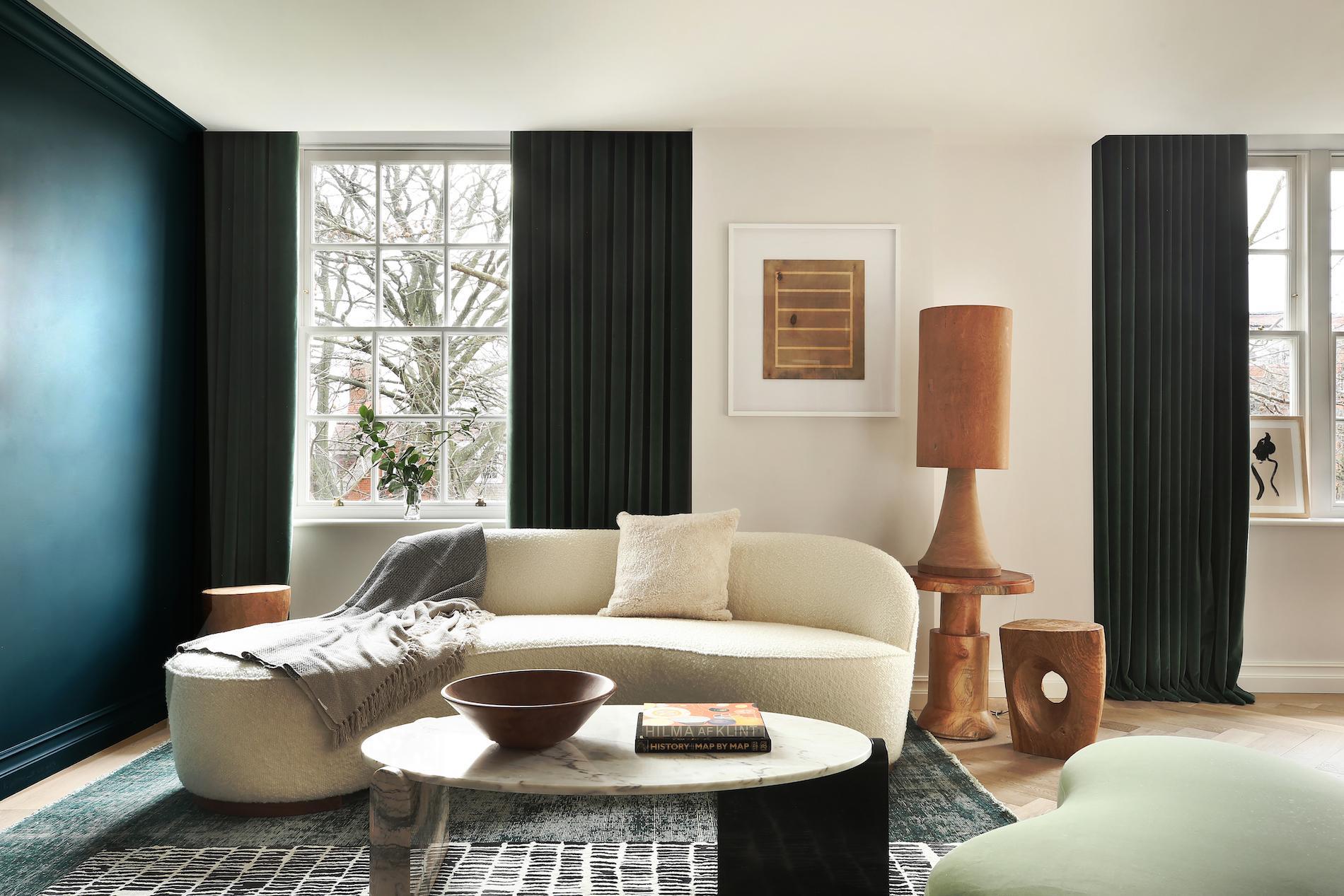 This former Victorian college, tucked away in the hills of Hampstead, a quaint residential area in Central London, was once a building composed of laboratories and classrooms specialising in the study of botany. Property developer Mount Anvil split it up into residential units; each still retains period features, such as the original Victorian bay windows, which look out to shared gardens converted from sections of the original campus.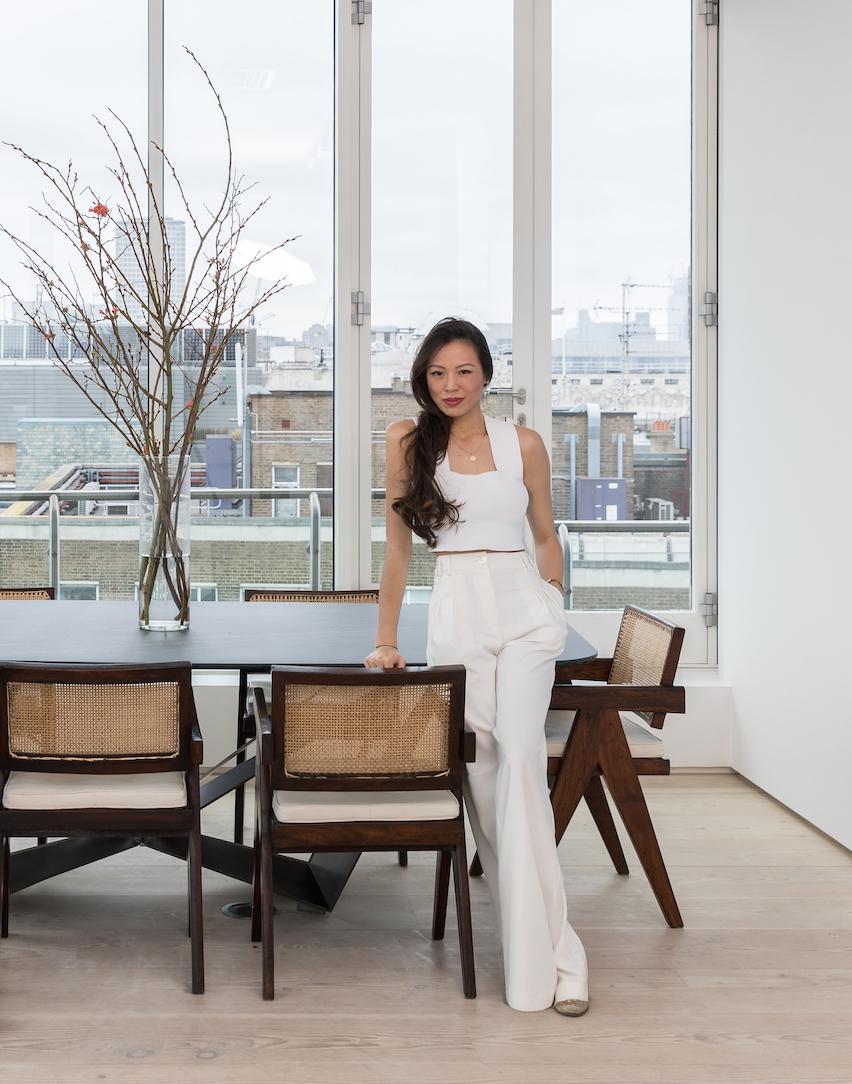 "Some of the rooms are very large double-heights that would have been auditoriums," explains Dara Huang, an architect and interior designer who founded London-based studio Design Haus Liberty. A Nigerian couple in their 40s, who primarily lived abroad, gave the firm carte blanche to transform the 1,800sqft, three-bedroom flat on the campus's ground floor into a seasonal escape for themselves and their two boys. "They were quite open to how we dressed the flat besides wanting to be able to walk in and feel cosy," recalls Dara, who made a point to highlight original European features such as traditional cornicing as she and her team overhauled the base build and floorplate.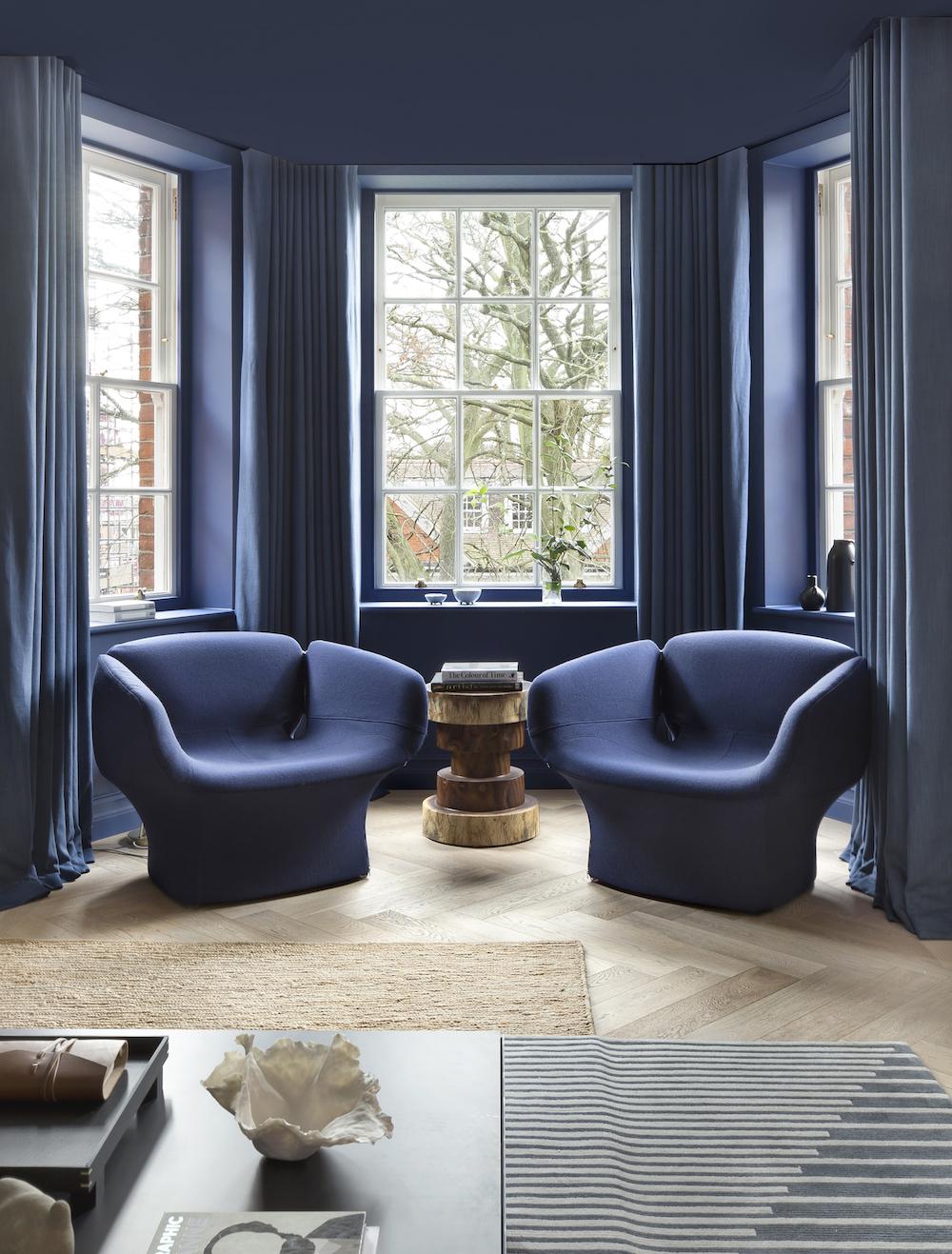 The old-time touches didn't stop there. In fact, the distinctive joie de vivre found in every corner of the home is the result of a thoughtfully woven mix of the family's two heritages. "I would call it a blend of European and African influences," says Dara, who points out the homeowners' adoration of colour. "We started doing a bit of research into bold colours, especially in the history of textile prints in Nigeria. What we found was a particular type of textile printing, called Ankara or African wax prints, which used really bold colours that we gravitated towards."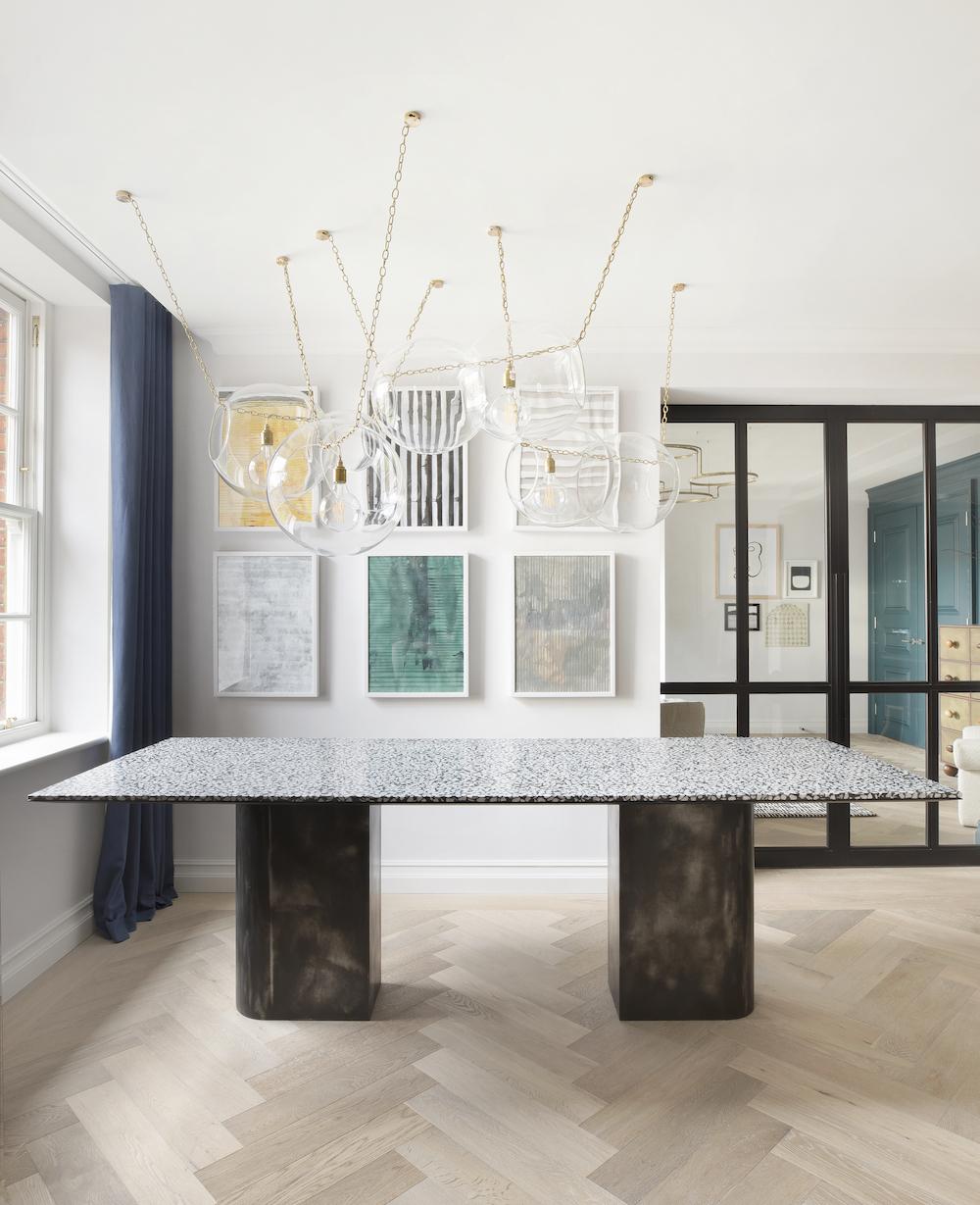 As such, this exotic palette of African-inspired tones and textures laid the groundwork for the interiors, where every room seems to take on a unique character. The living room is adorned with a soft mustard hue ("a local, traditional colour"), patterned rugs and wood-carved statues that flows into a lounge of dark turquoise ("often seen in traditional embroidery"), as well as a second living area accessorised by a rich tribal blue with curvy blue chairs from Moroso. Nearby, in the dining room, a table in black and clay terrazzo that was custom-designed by Design Haus Liberty is set against traditional African paintings and contemporary sculptural lighting that towers above.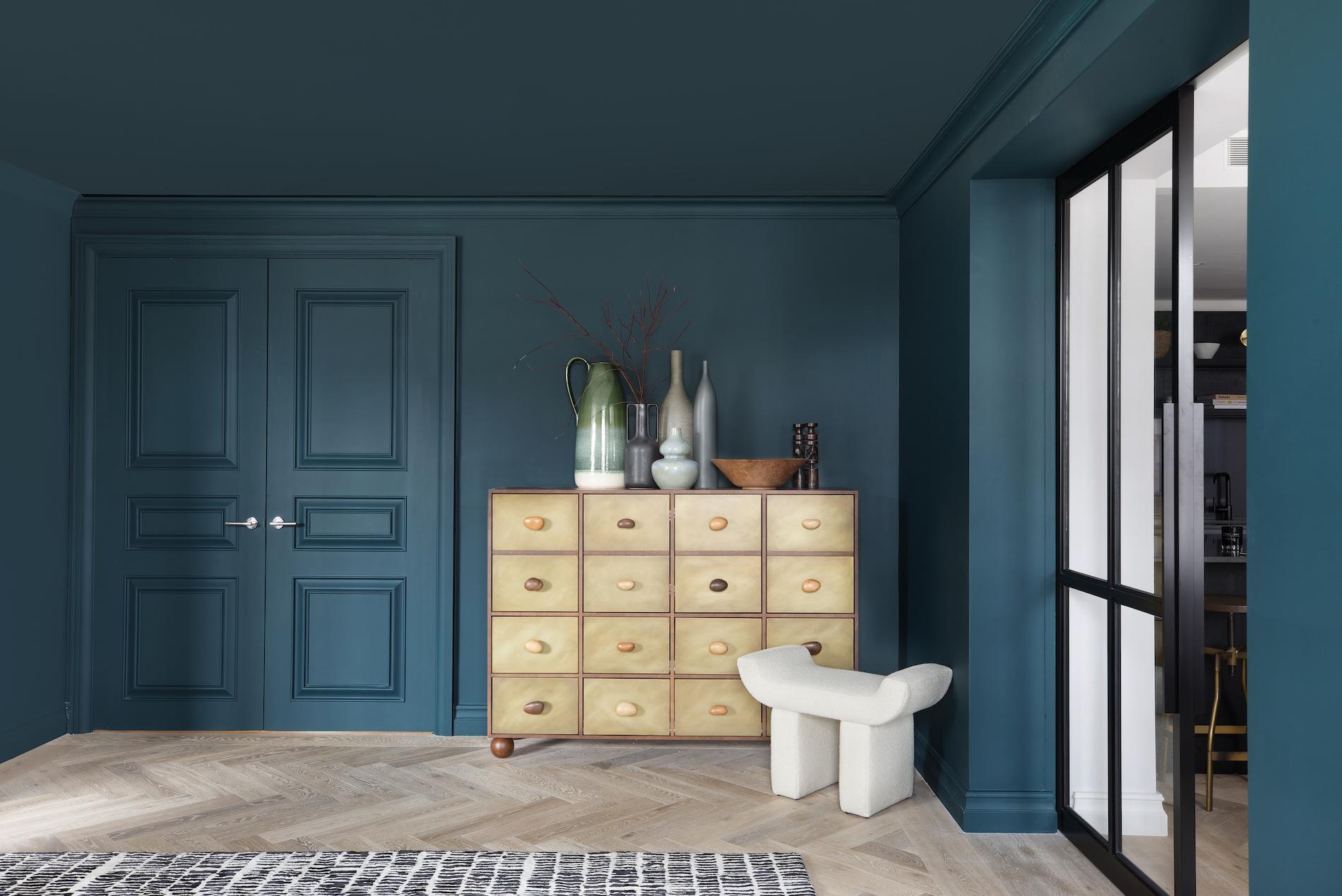 That juxtaposition – of old and new, East and West, smooth and rough – continues to unfold throughout. Vivid textiles, ethnic prints, hand-carved sculptures, mid-century pieces and African relics (many sourced straight from the continent) are complemented by more of the studio's bespoke bookshelves, sinuous sofas and vanity units. "I love the hallway that has the orange satin wallpaper in a zig-zag pattern," says Dara. "The feature TV wall also has rough-cut quartz edges; we really like not having a perfectly finished edge, but a natural and organic feature to the objects."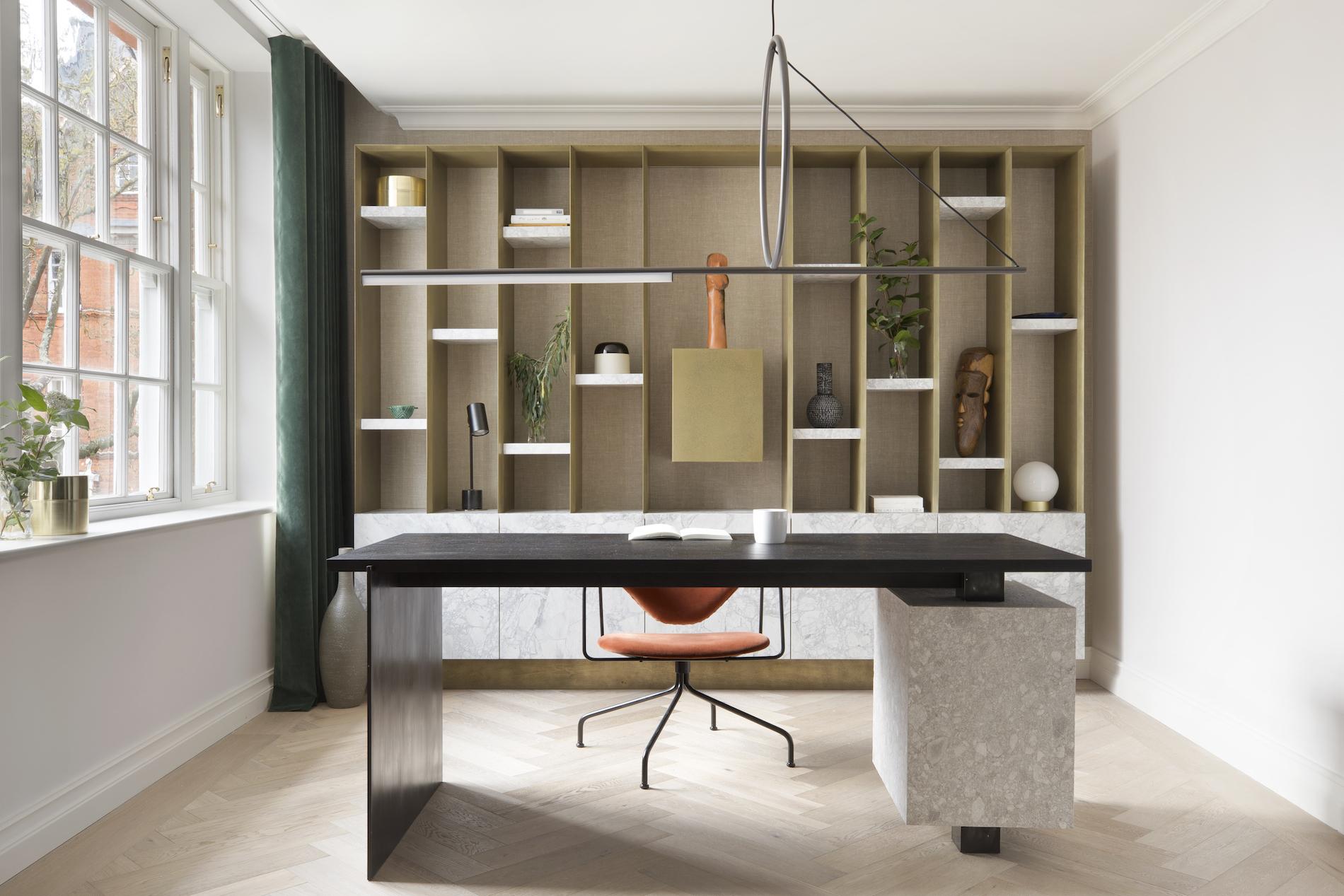 The raw aesthetic takes a whimsical turn as one reaches the master bedroom, unveiling an oasis doused head-to-toe in variations of pink clay, terracotta, corals and taupe. However, it steers clear of being overly feminine, thanks to the rough-textured wall panels, abstract paintings and jet-black wood-carved furnishings that give it a harmonised edge – the same quality that ties the eclectic home together. "All of these strong European and global design influences create this overall worldly mix of design colours, patterns, shapes, artworks and furniture," sums up Dara, whose balance of all these elements gives way to a distinctly personal yet vibrantly exotic home.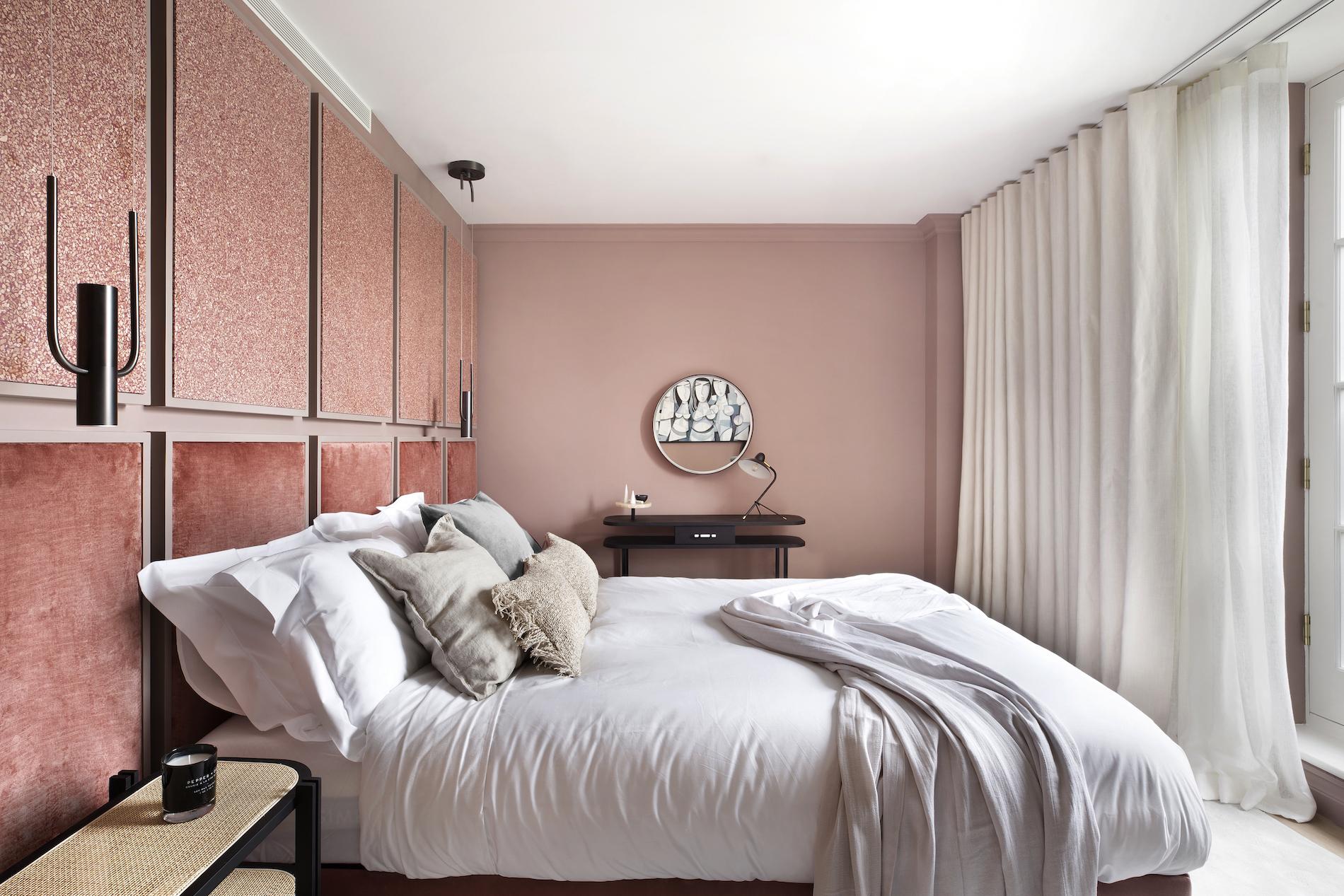 Scroll through the gallery below (photography by Claire Illi) to see more of the home: