Designed by architectural studio Surman Weston, this quaint residence is perched within a forested oasis in the heart of London.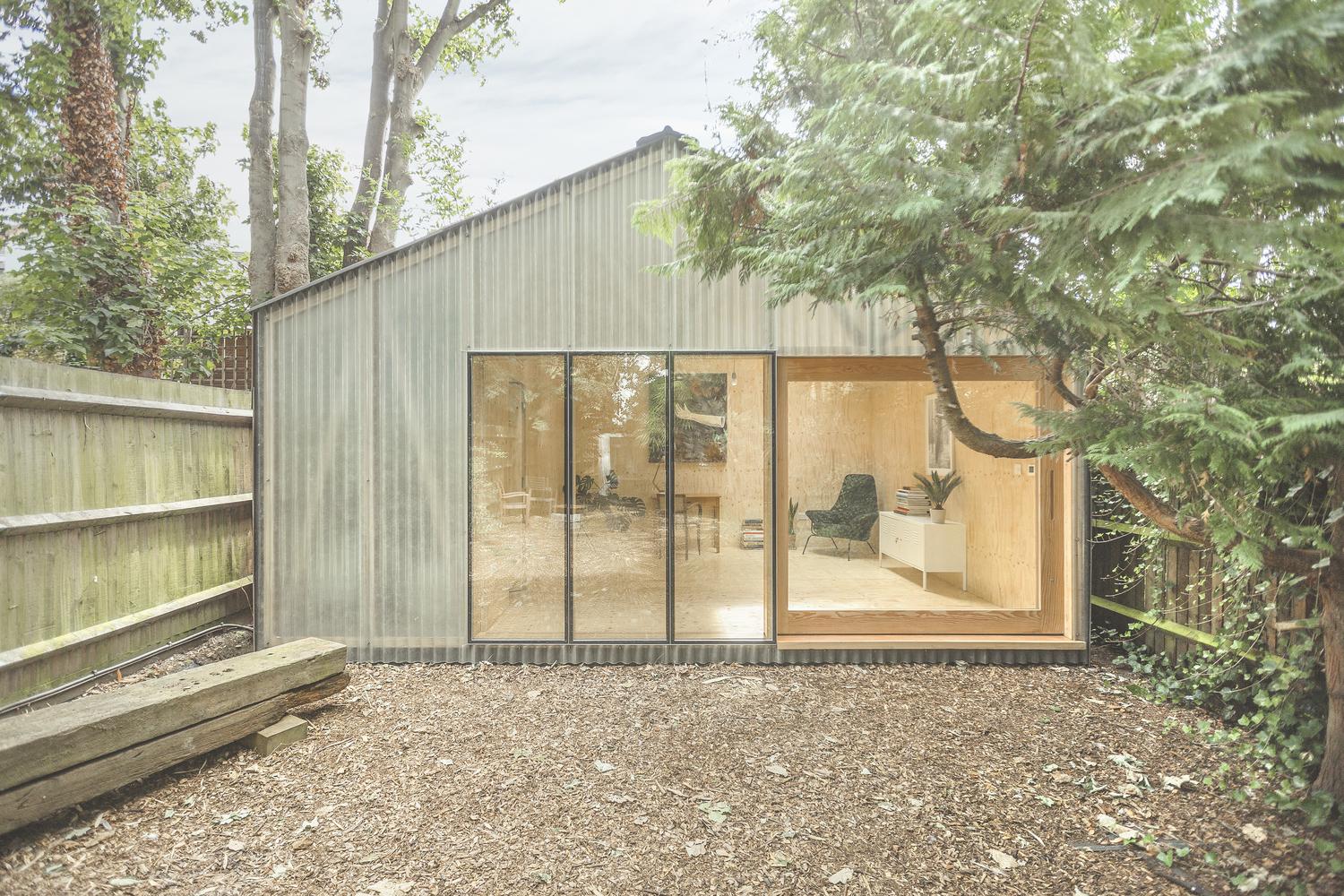 It occupies a unique piece of land complete with towering trees and ample front and back yard spaces — of which the homeowner had wished for Surman to take full advantage of when designing the property, envisioned to become a space for work, leisure and entertaining.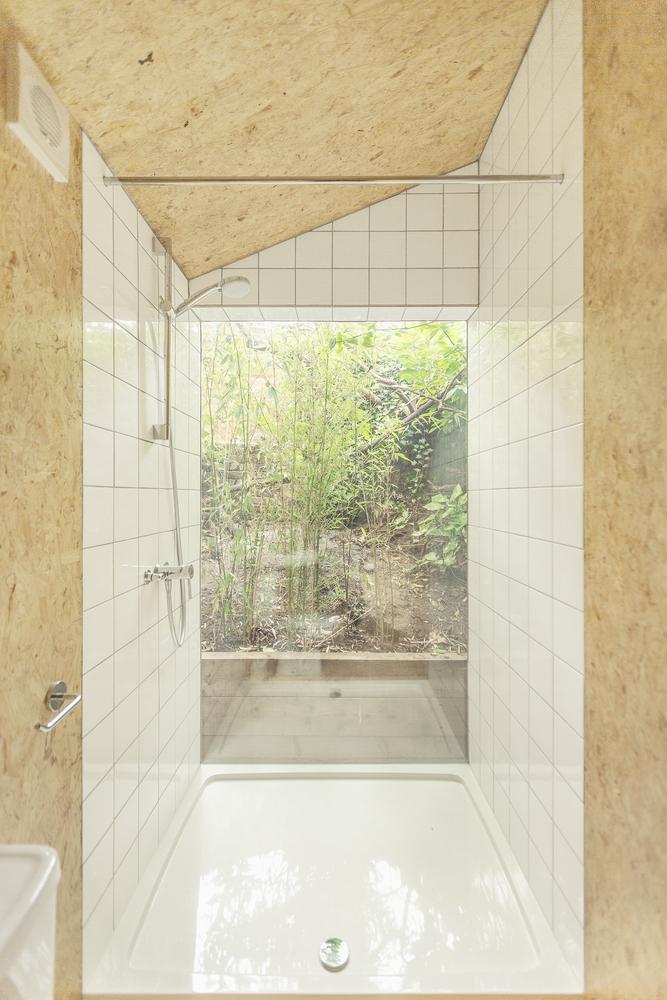 Safe to say, Surman has done that and more. The result is a charming wooden chalet that stands as a picturesque view from the front garden on arrival, imbued with a homey, yet aesthetically striking atmosphere.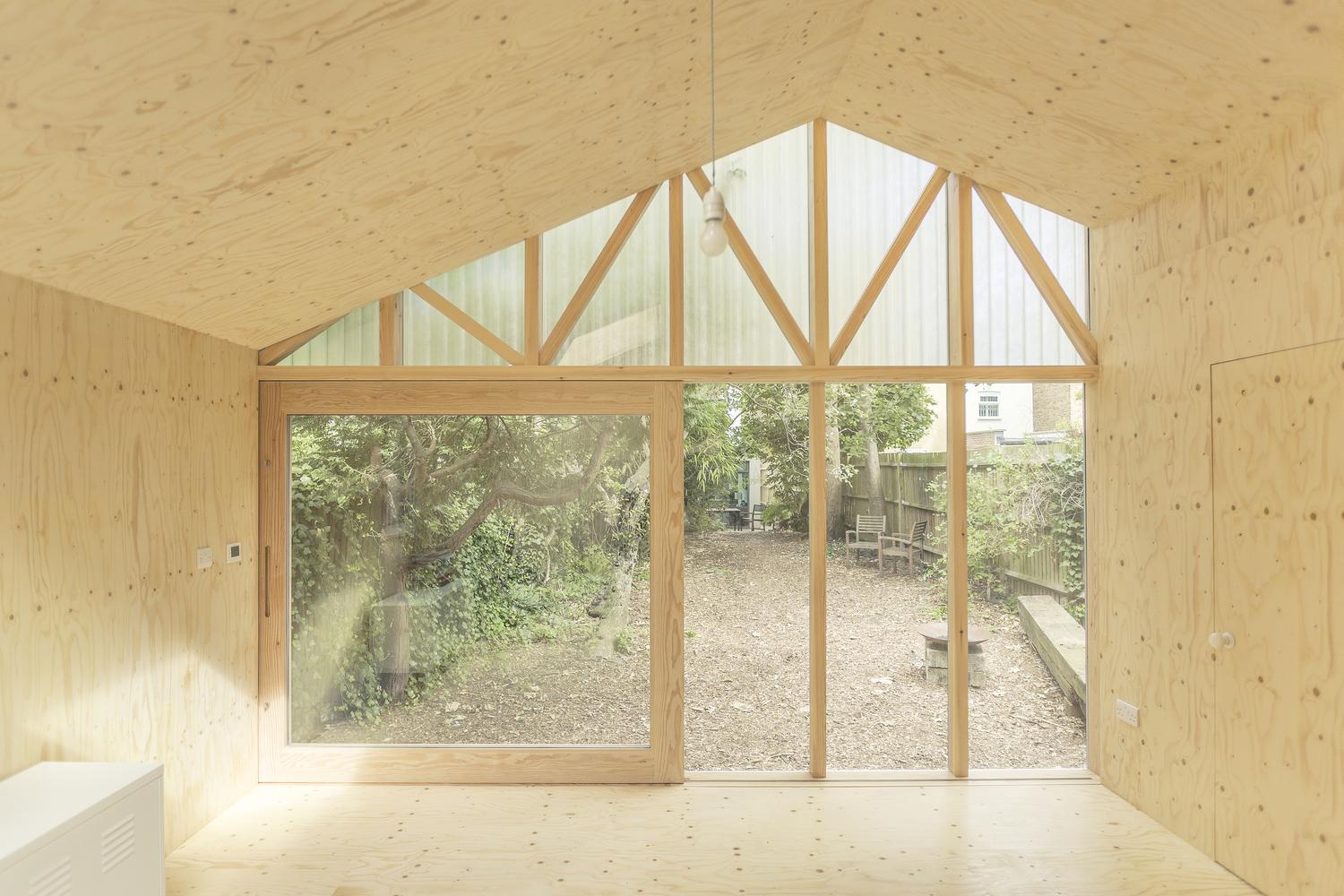 A key element of the design scheme is a high level of transparency. The entire structure, in fact, is built with full- and half-see-through materials, including an expansive glass window entry through which the home's spacious high-ceilinged interiors flow through into the front garden.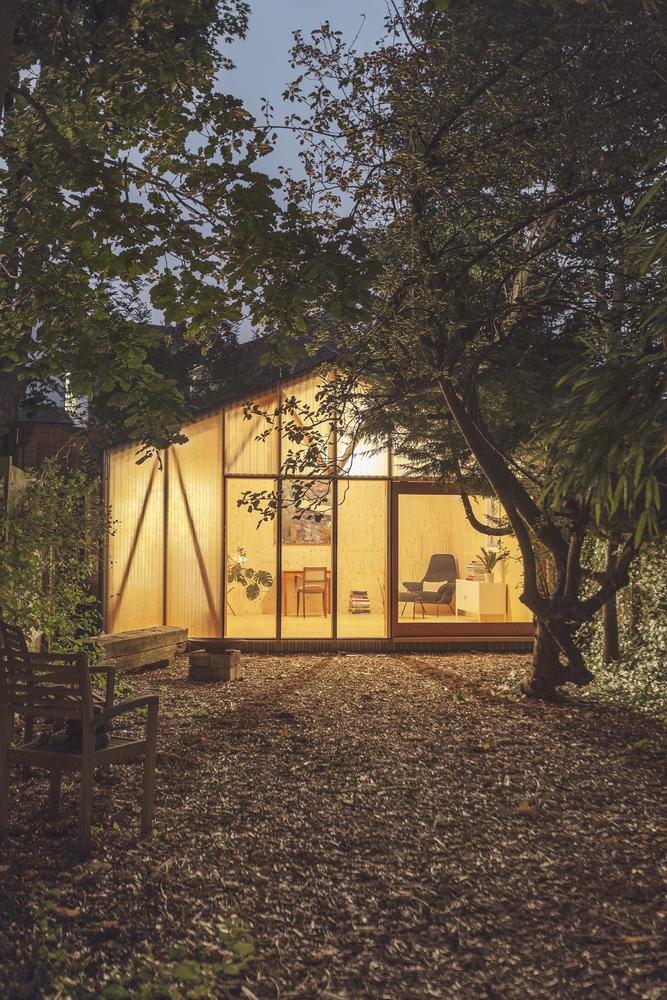 The highly see-through structure thus lends to the home's whimsical exterior that subtly changes from day to night.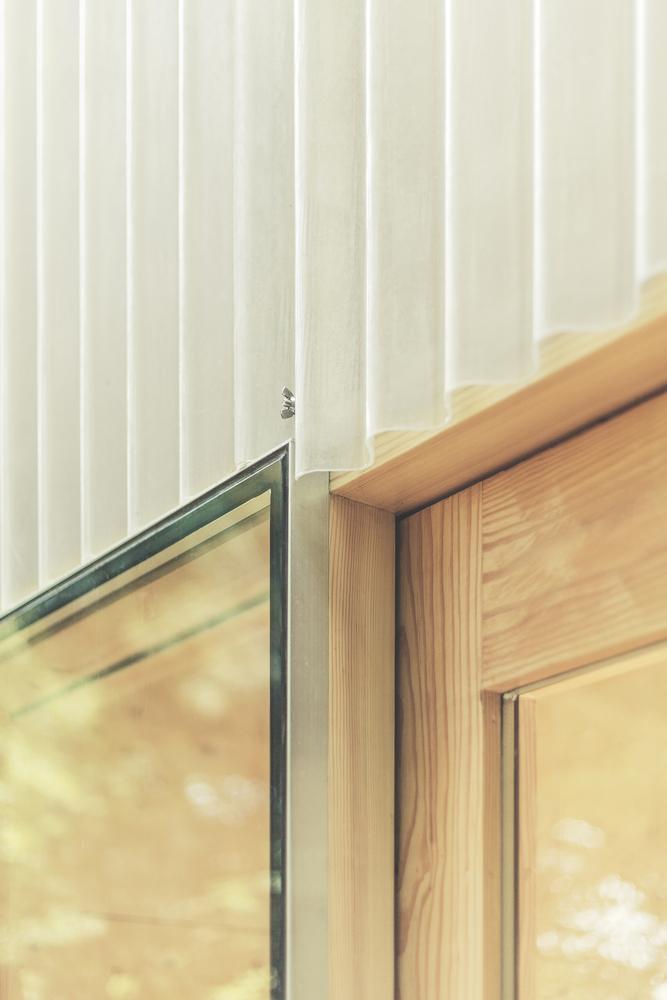 The design was intended to encourage the homeowners to take full use of the abundant alfresco scenery and natural sunlight, facilitating a seamless indoor outdoor flow and encouraging more time spent outside. Separating the gardens and the interiors are gliding doors built in Douglas fir.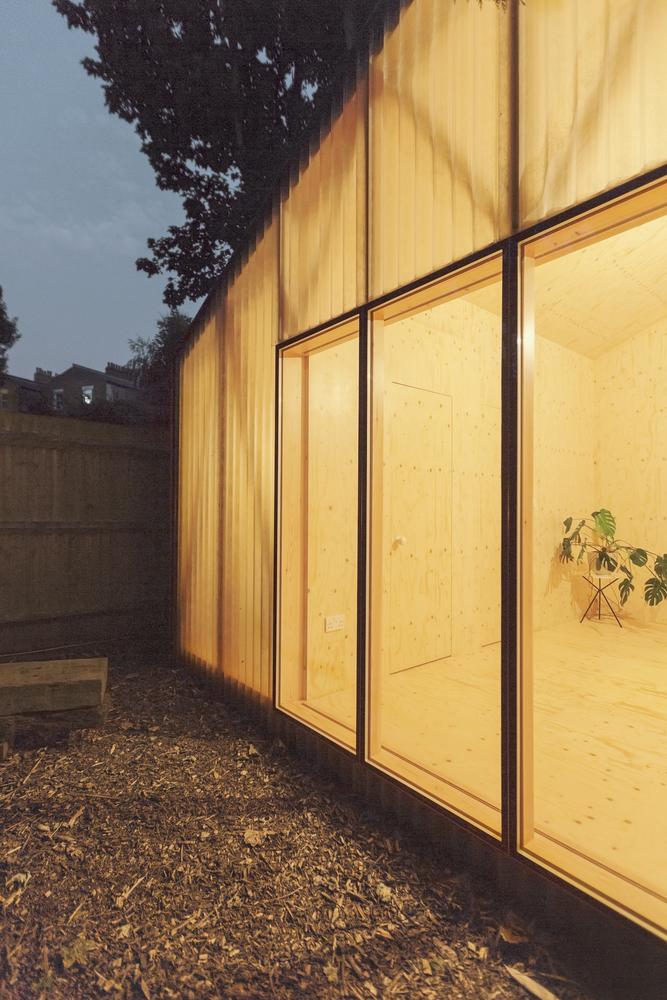 During nighttime, they can also bask in the beautiful starry skies that stream into the home through another design highlight: a transparent glass sky roof, through which the beautiful night skies peek through trees and branches.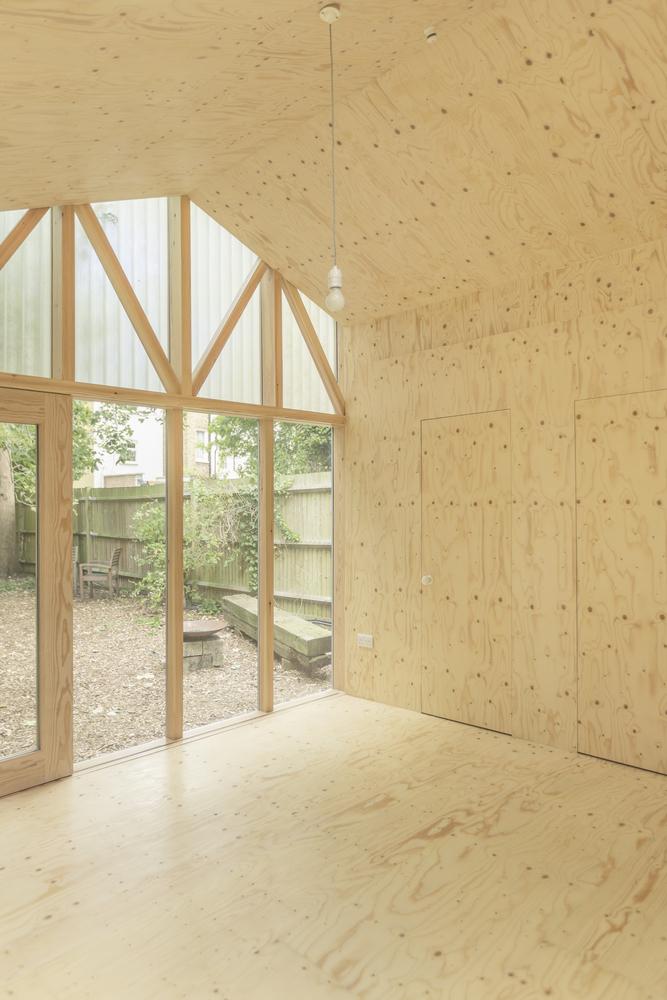 The glass structure essentially allows for the home to be lit up at night like a lantern, creating a stunning visual effect.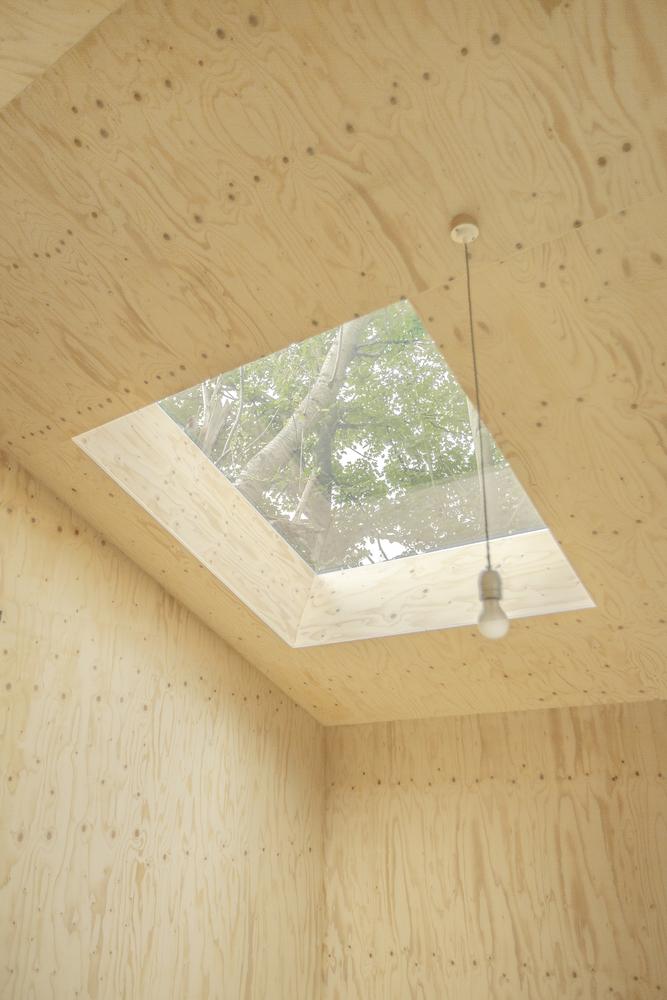 Beyond its whimsical aesthetic, Surman has also taken into account practicality when creating the home. The interiors are decked in spruce plywood, which helps to maintain a steadily warm environment amidst London's extreme chills and humid periods.
Photography by Wai Ming Ng
See more: Historic Surrounds Inspire William Lim's Hyatt Regency Beijing Shiyuan