Without any visible signage announcing you have arrived at your destination, you may miss TUVE completely. In actual fact, there is a small metal name plate embedded within the pavement - which of course you wouldn't notice - and that perhaps is the point. TUVE is for insiders, people in the know.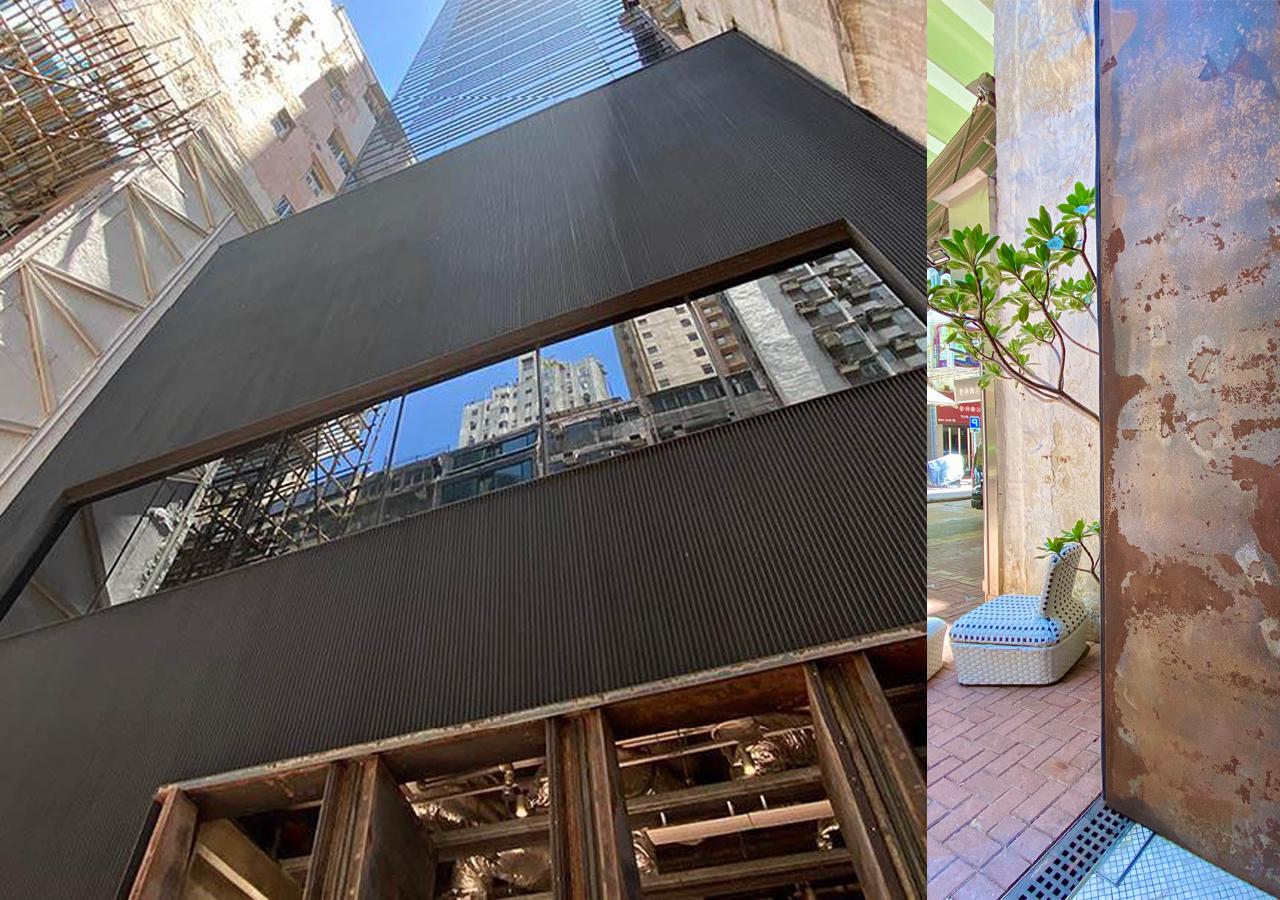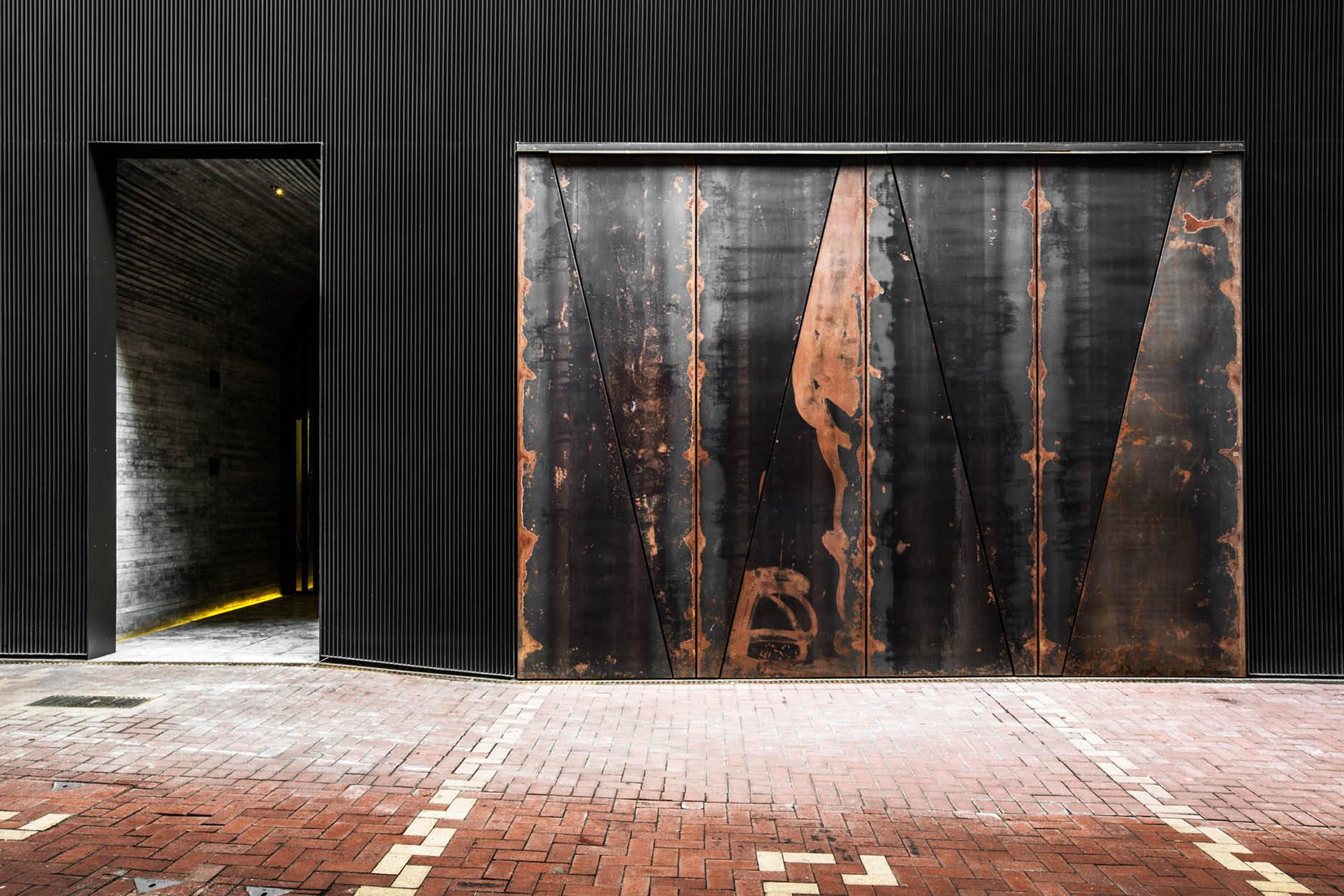 However, once you have discovered the recessed doorway and have pressed the designer tin-clad intercom, the oversized arched metal gates will open up to a dimly lit vaulted passageway. The only light emanating the gloom comes from two floor level vertical strips of light - and with no one to greet you, or guide your passage, you hesitatingly venture forward towards a set of lifts - which of course you enter.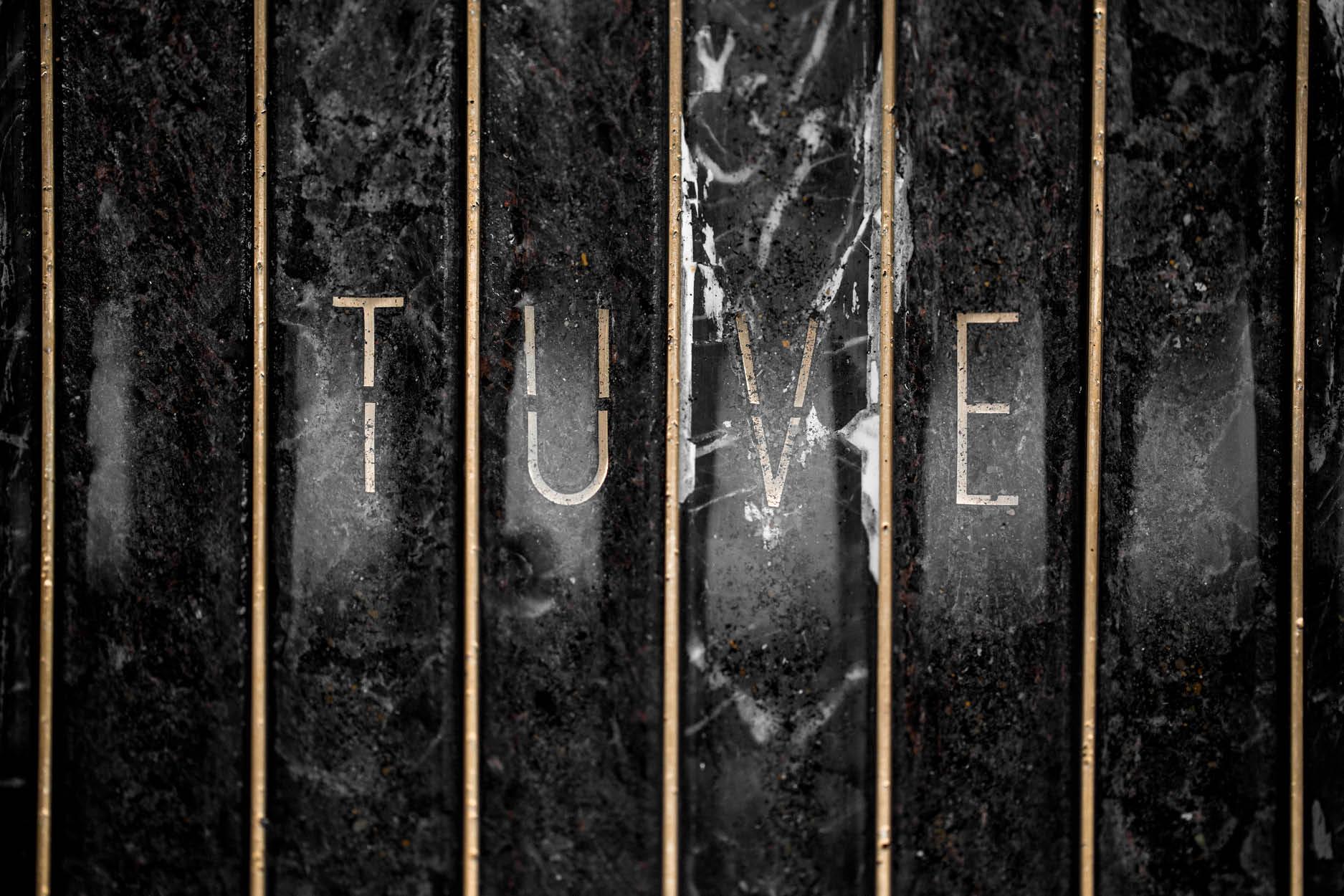 Exiting the lift, you enter into the "inner sanctum". The light source comes from perforated grilles on the back wall and ceiling that cast geometric patterns of light across the richly veined Arabescato marble floor. The only decoration in the room is a large brass bowl reminiscent of a Tibetan music bowl, as used in Buddhism meditation sitting on a monolithic concrete slab, that is covered in brass with a richly satisfying patina. This simplicity and immense attention to detail continues upstairs.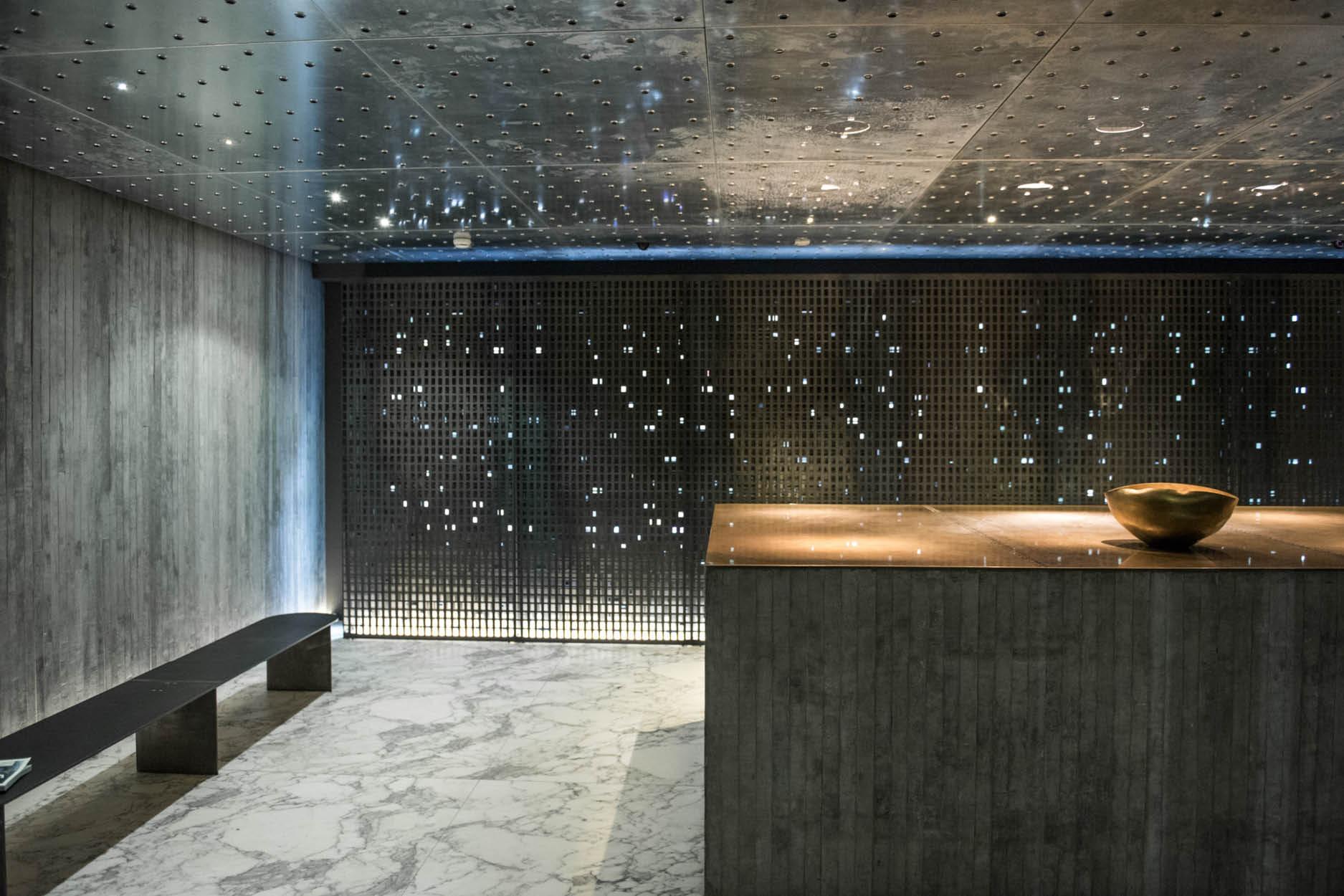 In stark contrast, the corridors to the rooms are left unadorned with crisp white, cladded walls and integrated doors.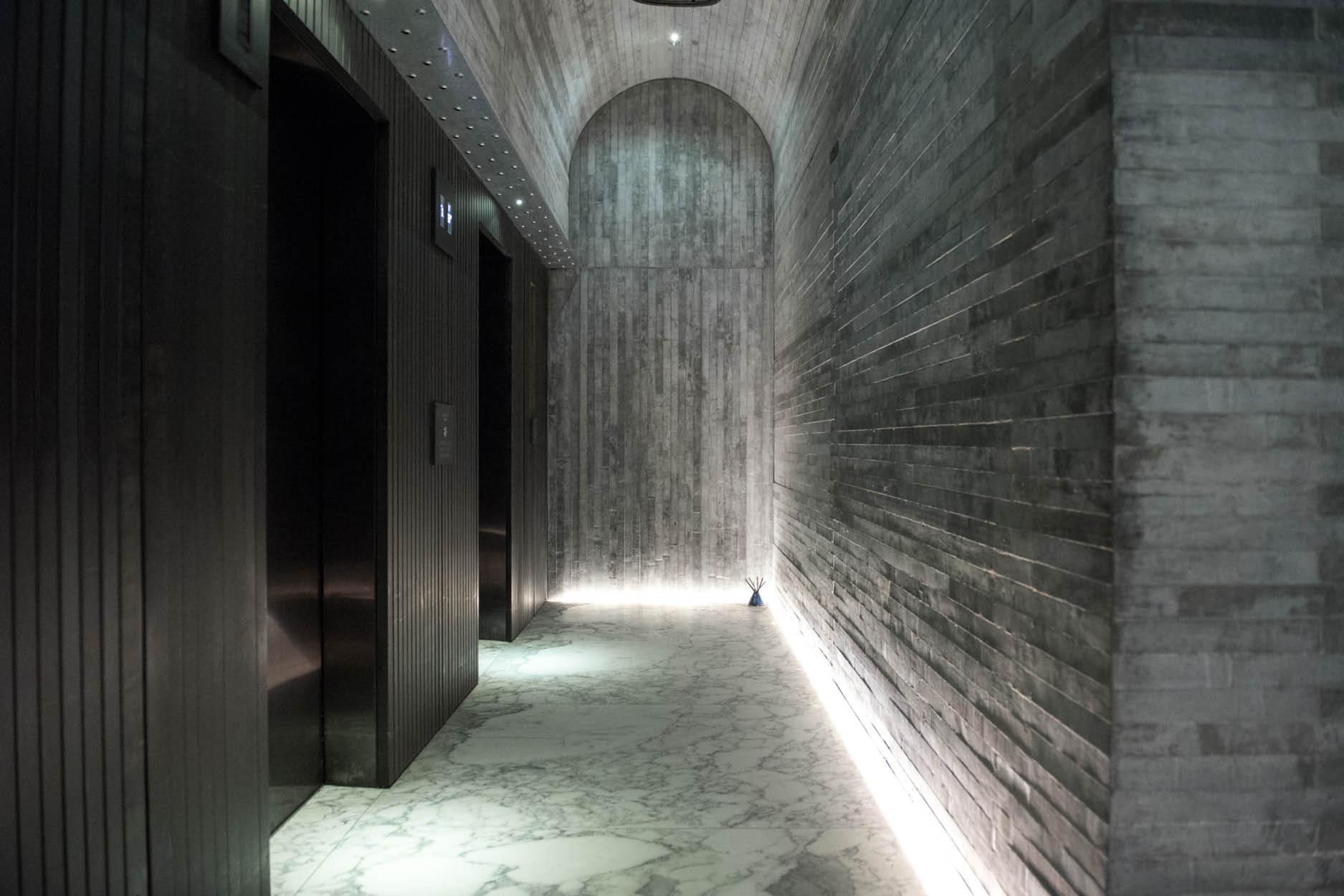 TUVE is the epitome of "less is more" and is full on minimalism. What it lacks in colour is made up by the bold use of texture and materials. Metals, stone, and marble are warmed with natural Oak.
The hotel takes its design cues from a set of photographs by Kim Høltermand featuring the fog-swathed Lake Tuve in Sweden, which also inspired the name of the hotel.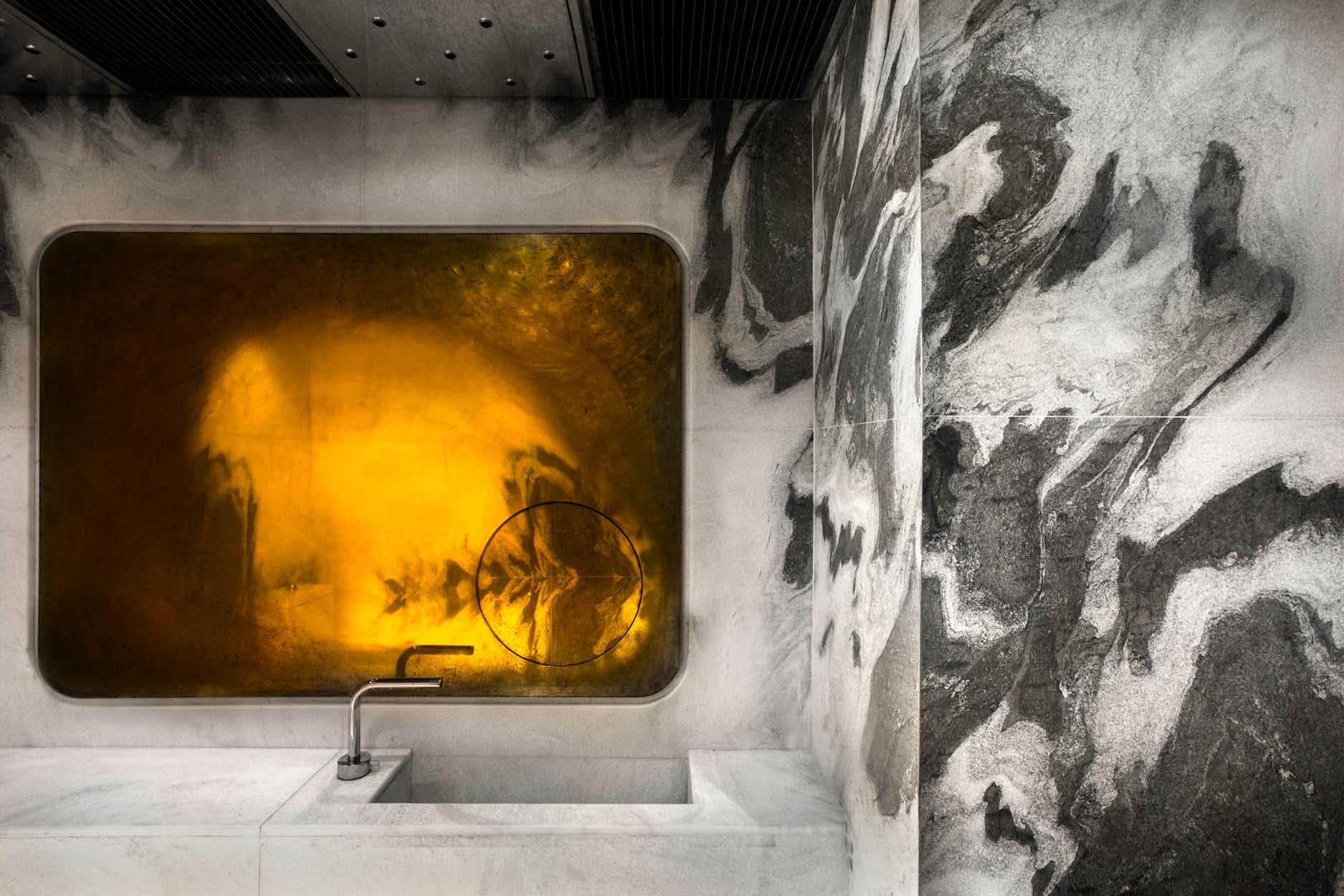 Superhooman is the newly opened restaurant space that is secreted away behind massive metal folding doors on the ground floor that fully open to the street. This is the second restaurant from the people who opened the lovely Hooman on the West Kowloon Cultural District waterfront where they serve hotdogs and beer. Superhooman is the grown up, and more sophisticated version and befitting of TUVE's bold aesthetic.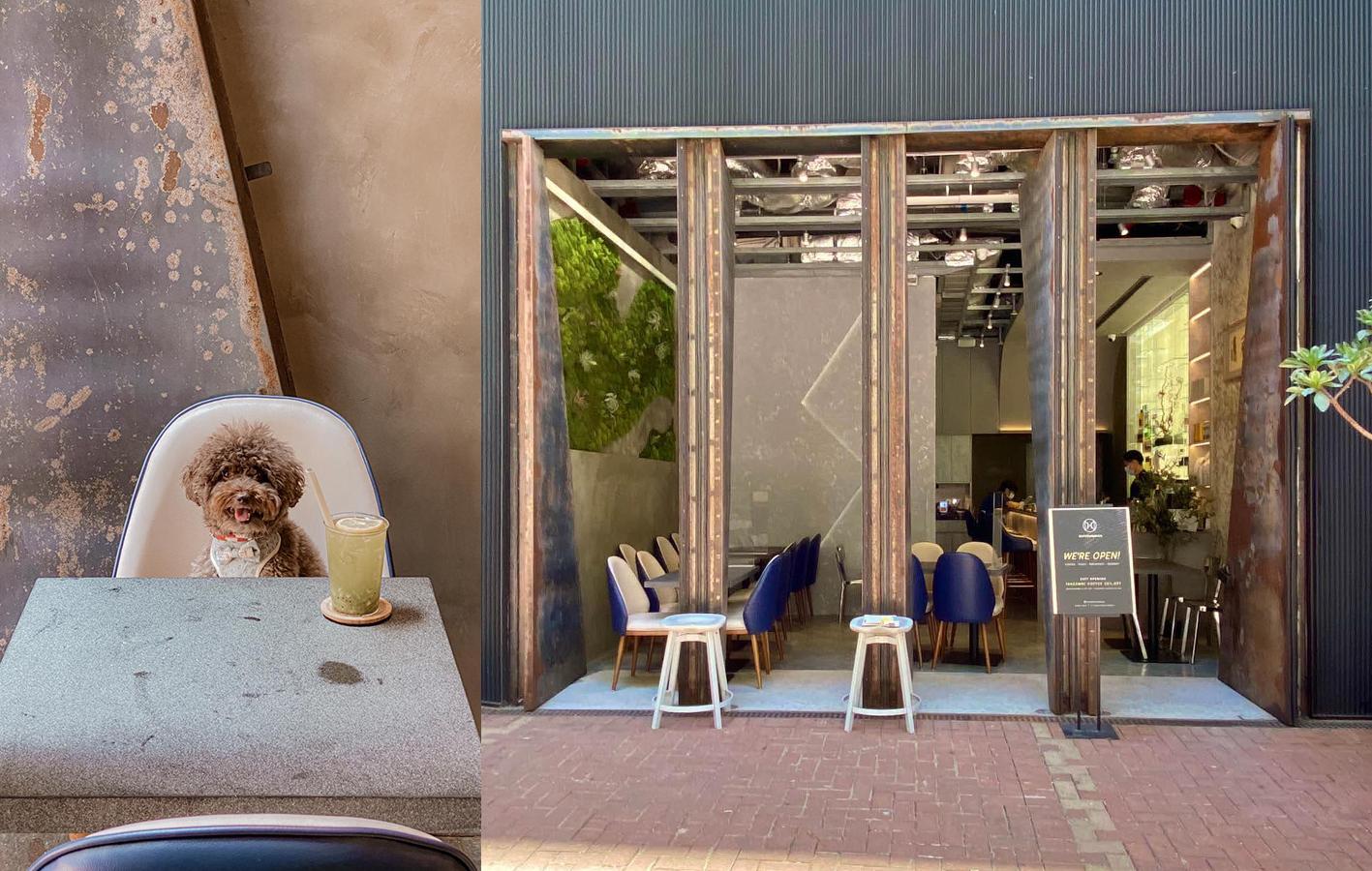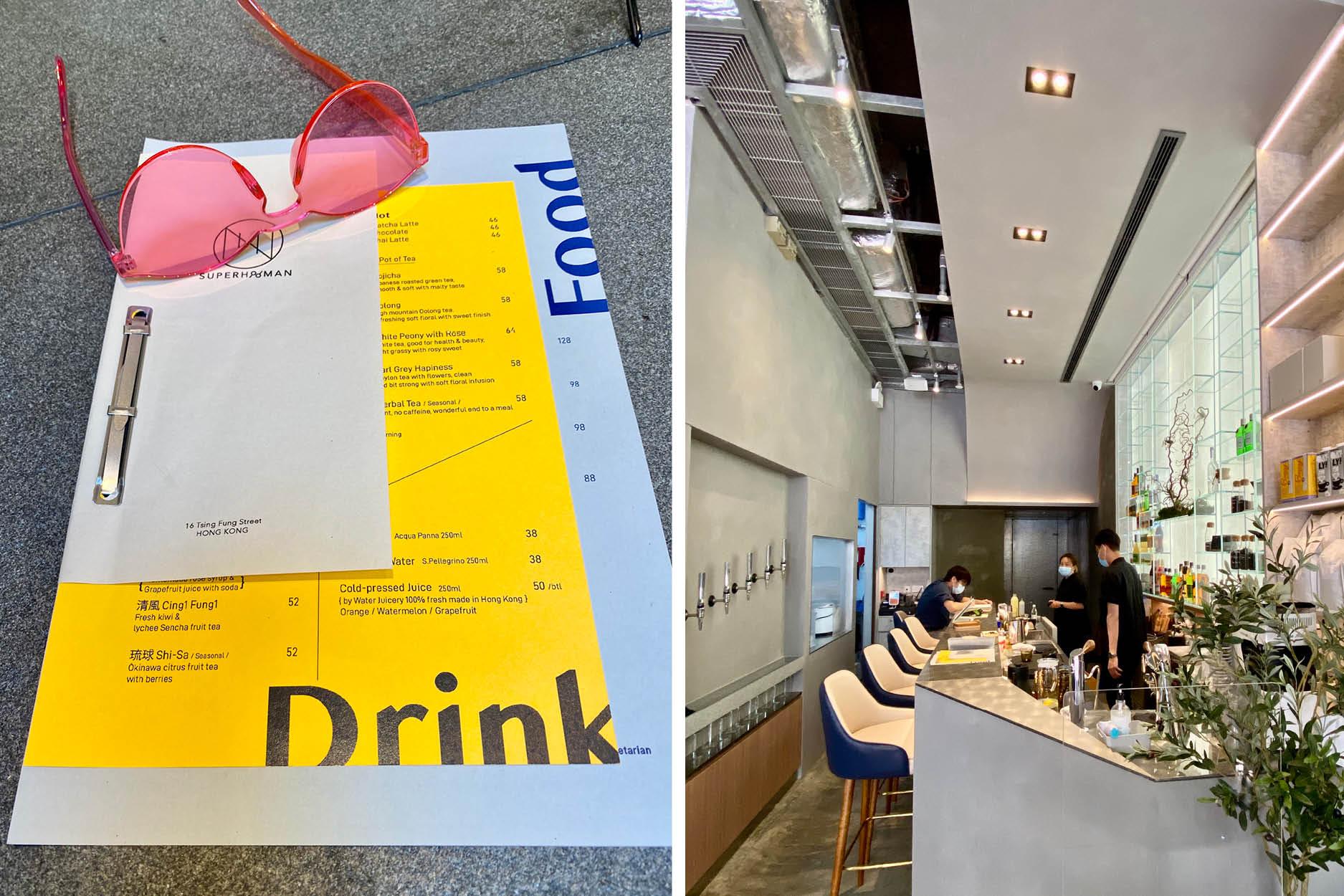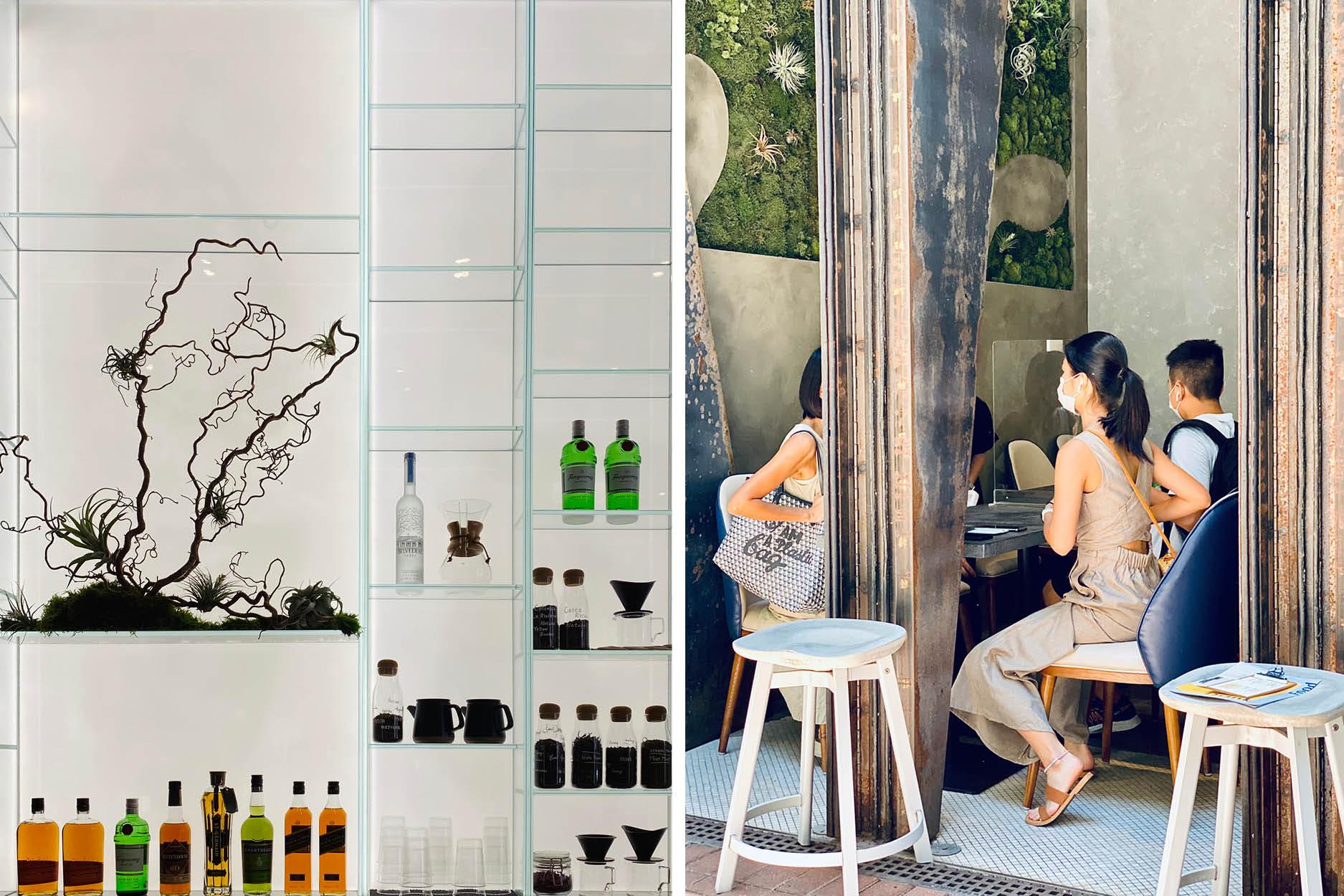 Despite the dimly lit public areas, the hotel rooms are incredibly bright and full of surprises – wooden boxes that can be opened to reveal a desk and a minibar, wall-mounted mirrors hidden behind doors attached with coat hooks, and air-conditioner controls concealed behind metal cover plates.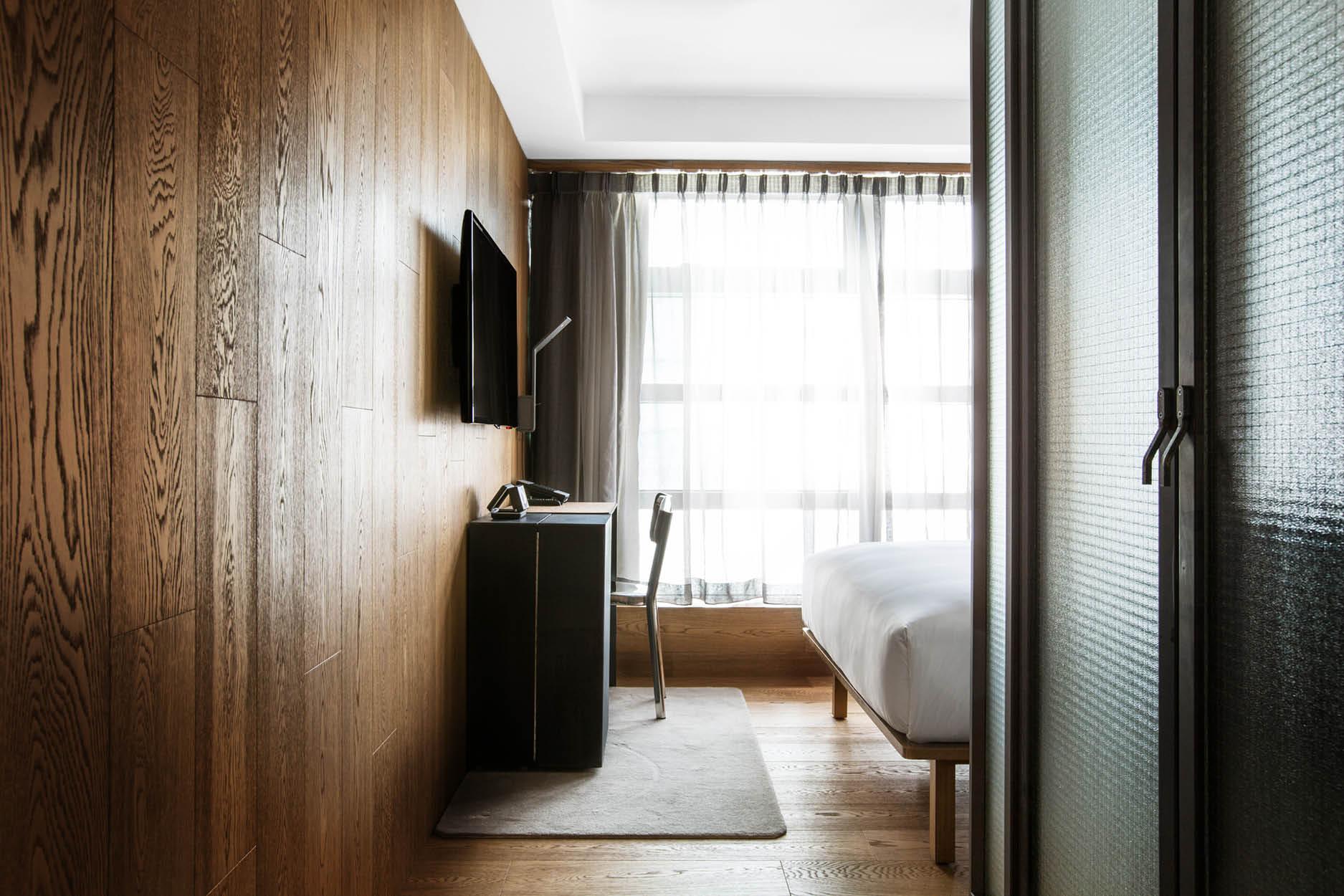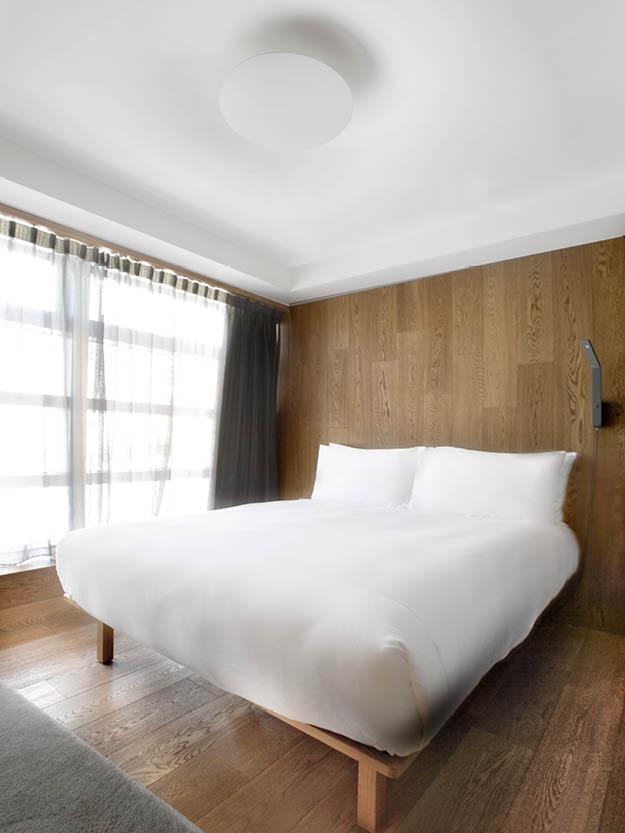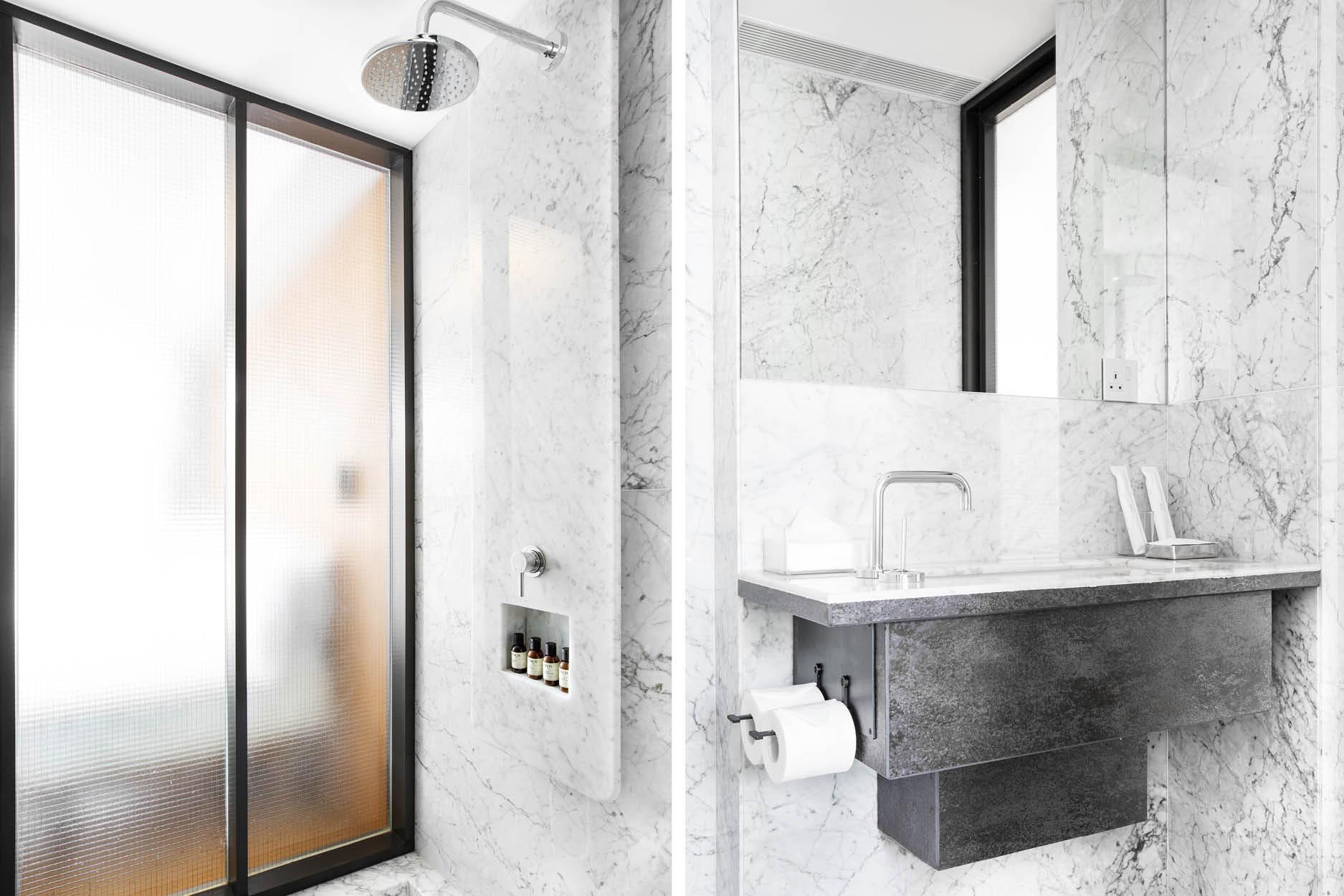 In 40 of the rooms, molten gold flows into the chiselled crevices purposely left on the walls in a Kintsugi style, a centuries-old Japanese art of repairing broken pottery with gold. The concept of Kintsugi belongs to the Japanese aesthetic of wabi-sabi, which celebrates the ideas of transience and imperfection.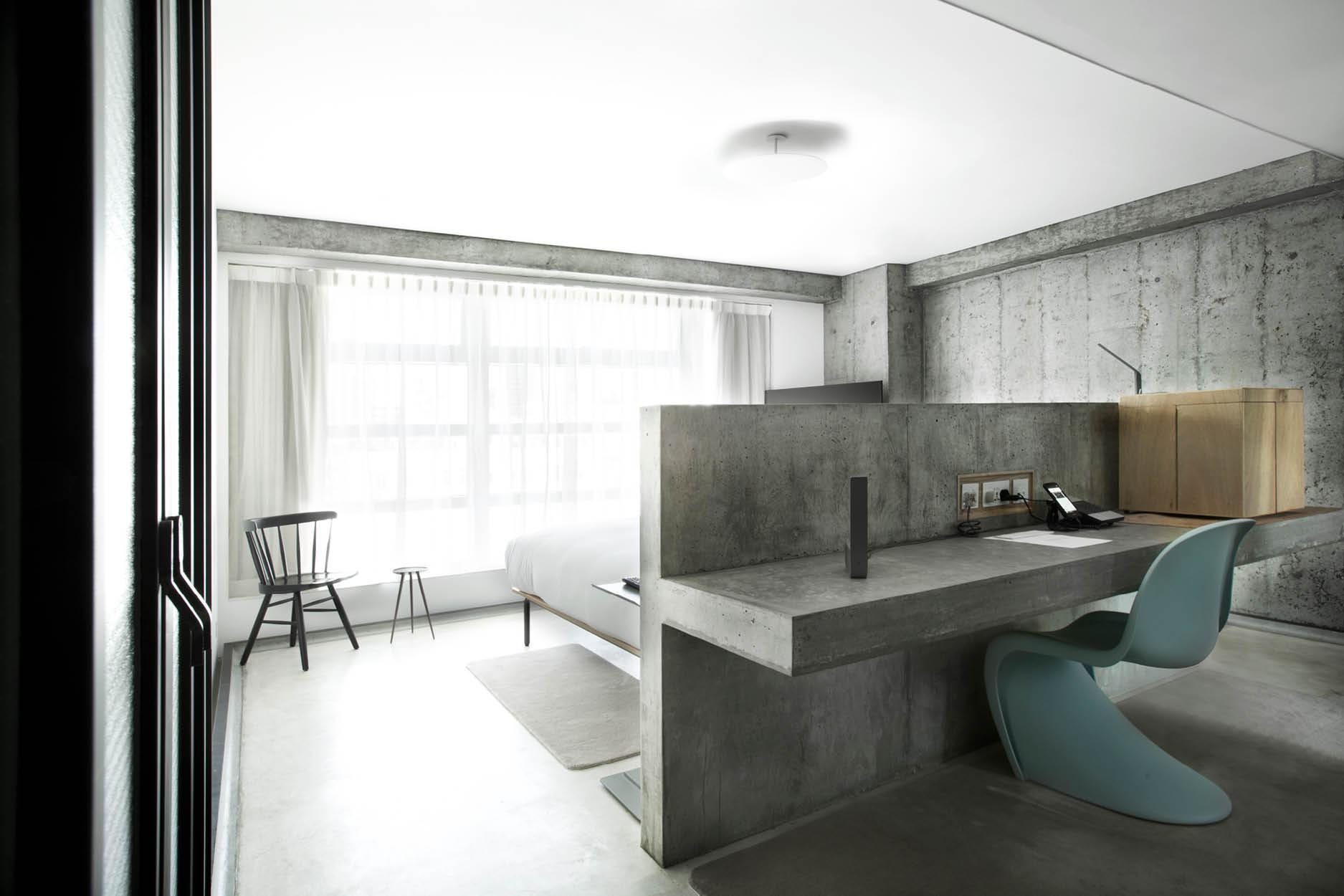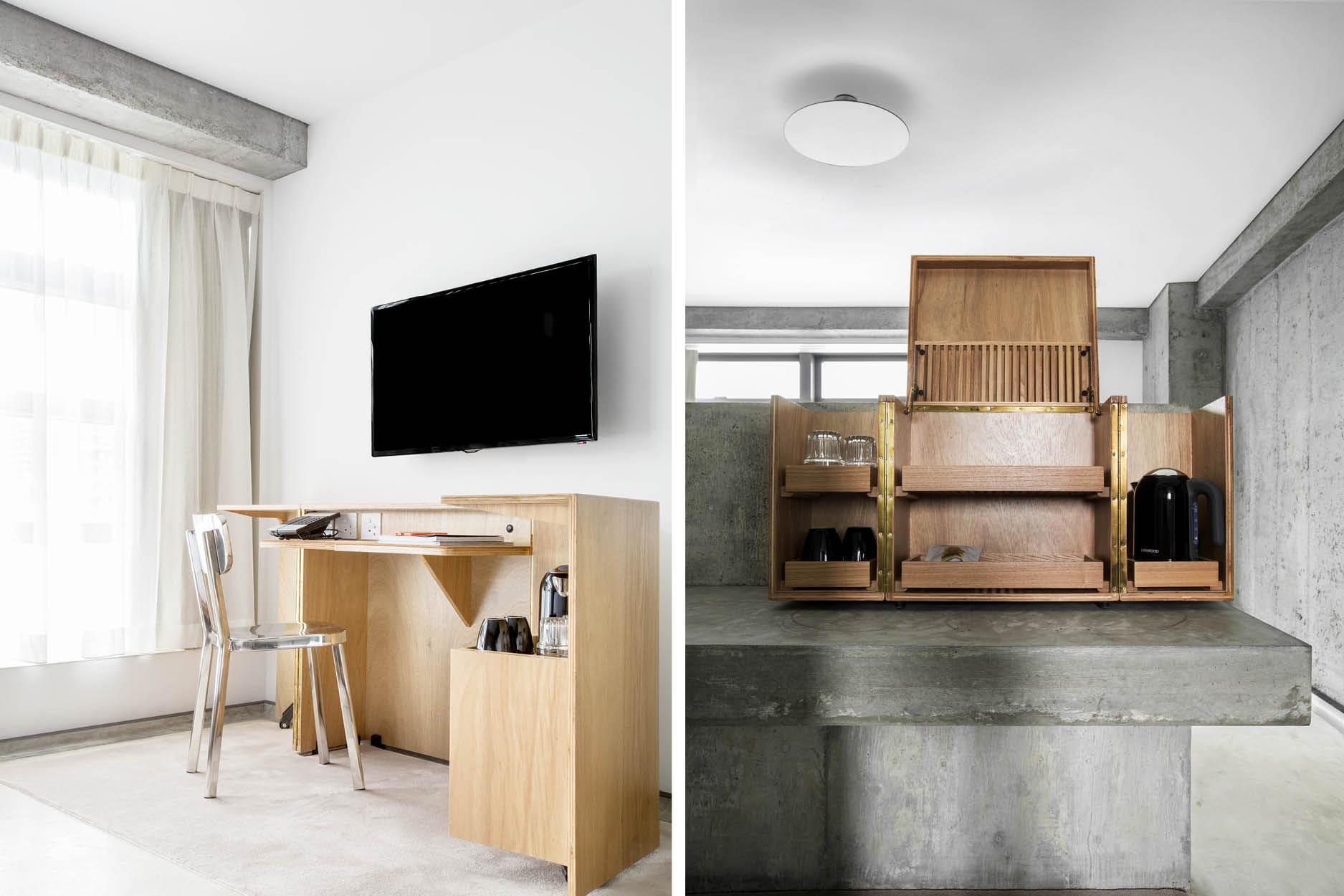 Embracing a pared-back aesthetic with acute attention to detail, TUVE stands as an urban oasis where visitors can relax and retreat in a Zen-inspired environment.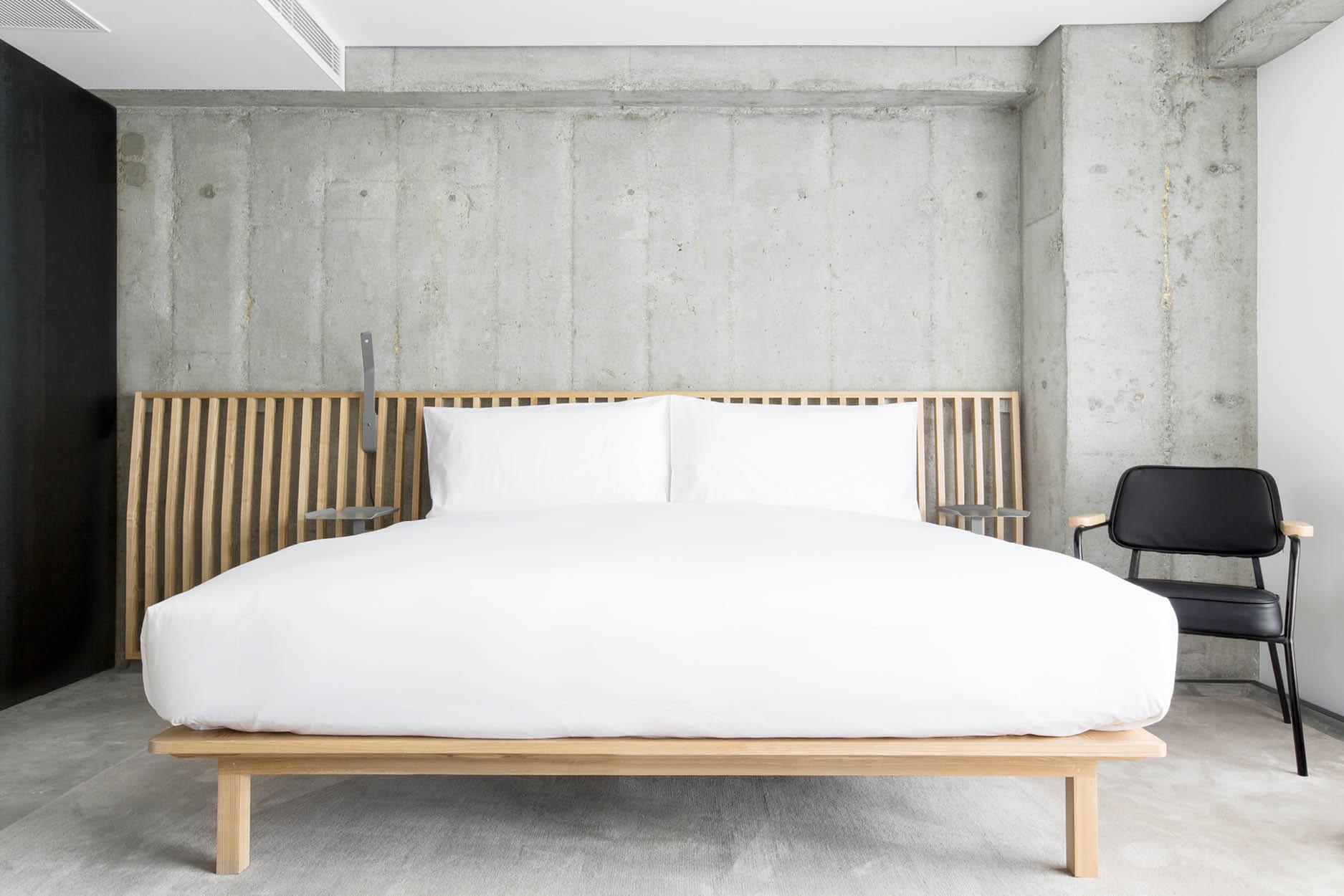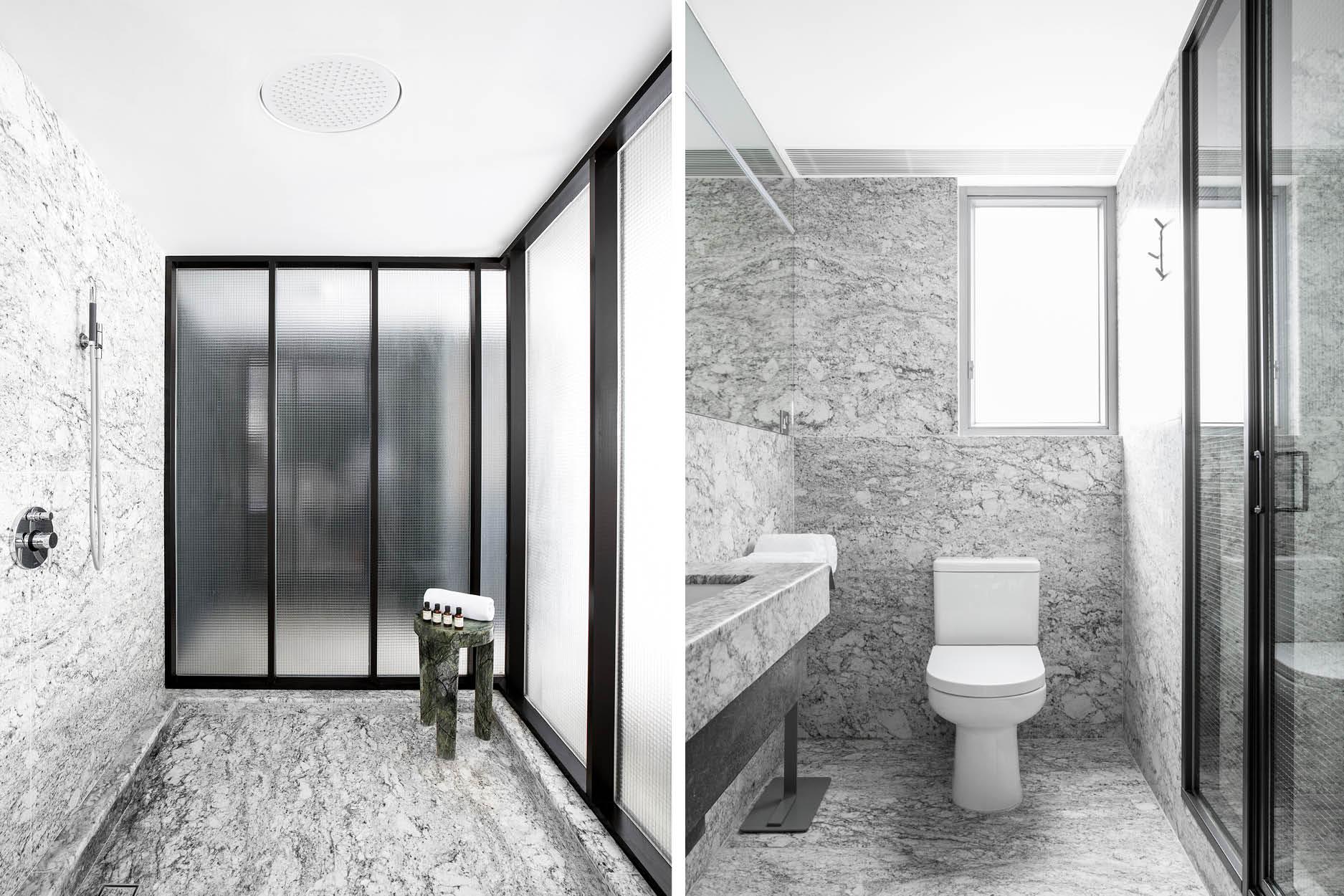 Image Credit: TUVE and Design Systems
TUVE Designed by Design Systems
***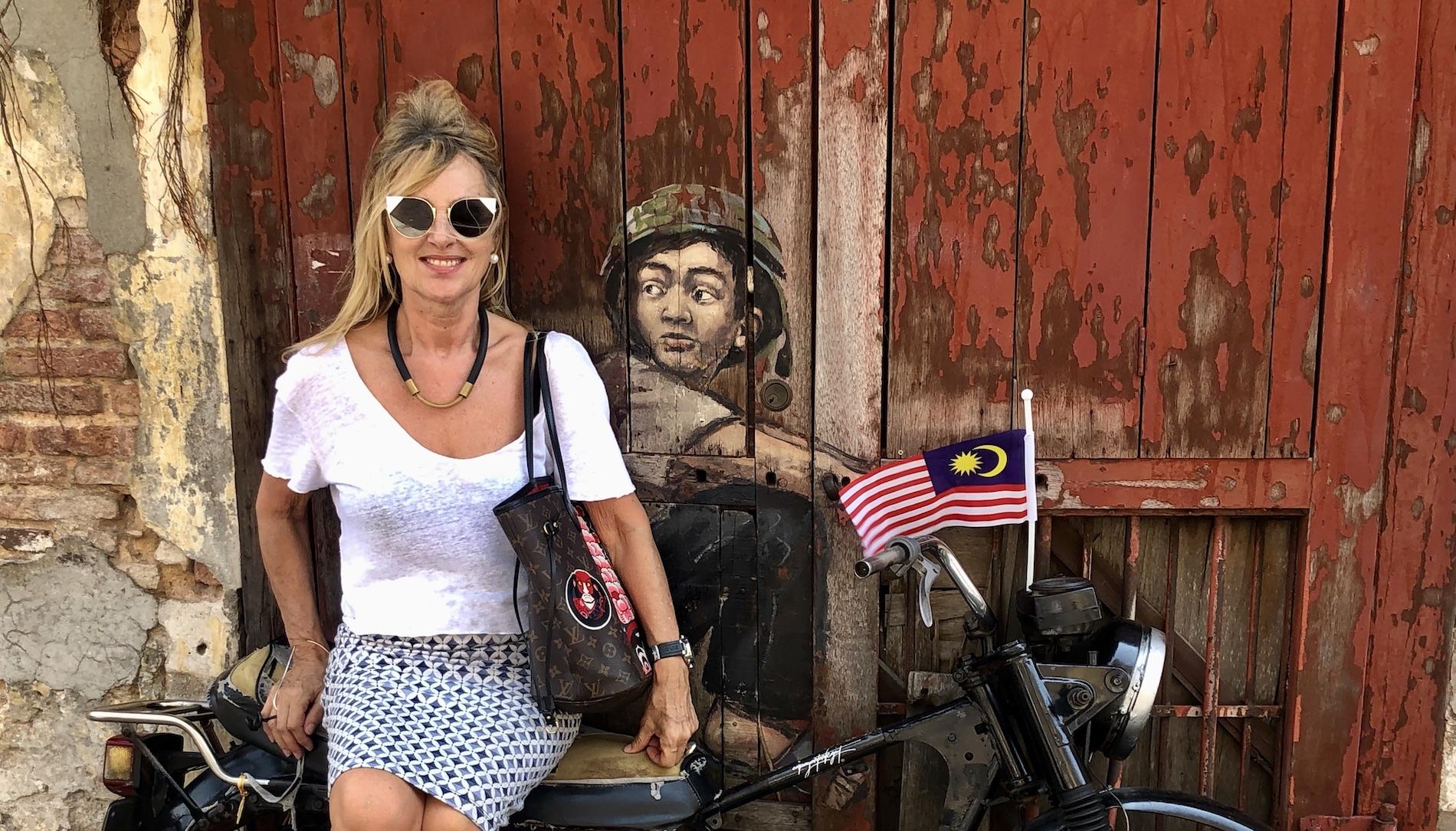 Anji Connell is an interior architect, garden designer and self-proclaimed nomad who regularly writes about art, design, lifestyle and travel from her globe-trotting adventures. Known for her bubbly persona and even more exuberant sense of style, Anji's portfolio spans everything from interior styling to furniture and landscape design for some of the world's most beautiful spaces. For now, you will find her @anjiconnell_acidplus and anjiconnellinteriordesign.com bingeing on future travel plans from her designer chair.