Capturing the essence of lakeside living at its best, the semi-detached homes at The Grove remain the only gated and guarded pool residences in Sungai Besi's Lake Fields.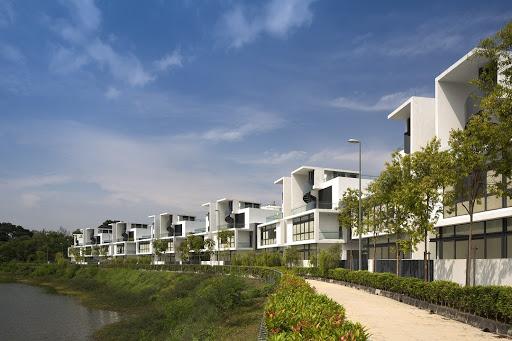 Being in the leafy neighbourhood that is planted with groves of rainforest trees, the homeowner of this three-storey terrace house wanted to bring a sense of the lush nature indoors and larger gathering space on the ground floor. "In our early discussions, the client took us on a journey of his upbringing and exuded the traits of a simple, positive, energetic and organised character," says Jazon Khoo of Studio BEVD, who was tasked with the redesign of the home.
"He tells the importance of family, cherishes the time spent together with his two middle-school daughters, and loves being out in nature whenever time permits. With these thoughts in mind, we wanted a bigger space for family gatherings and to use as many natural materials as possible to emanate warmth and nature."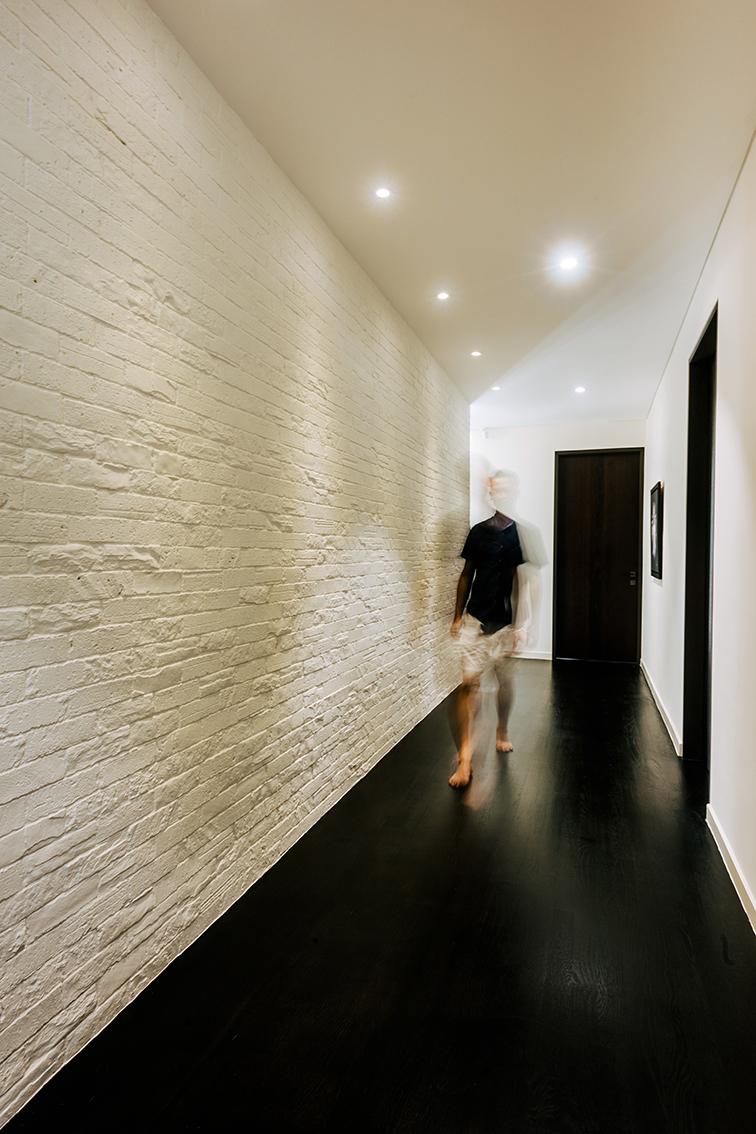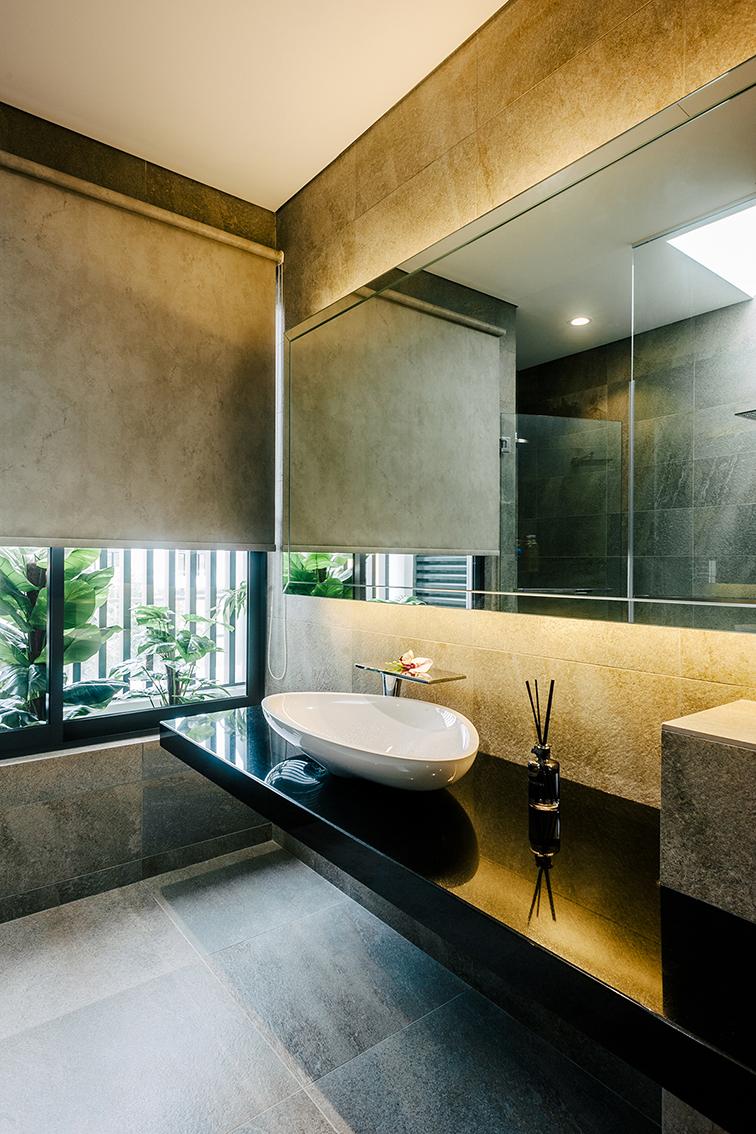 The original layout features an extended lounge area that leads one to the living area at the back of the hall, hence the project involved a complete re-structuring on the ground floor to allow for bigger gatherings, maximum view and natural daylight to illuminate the house.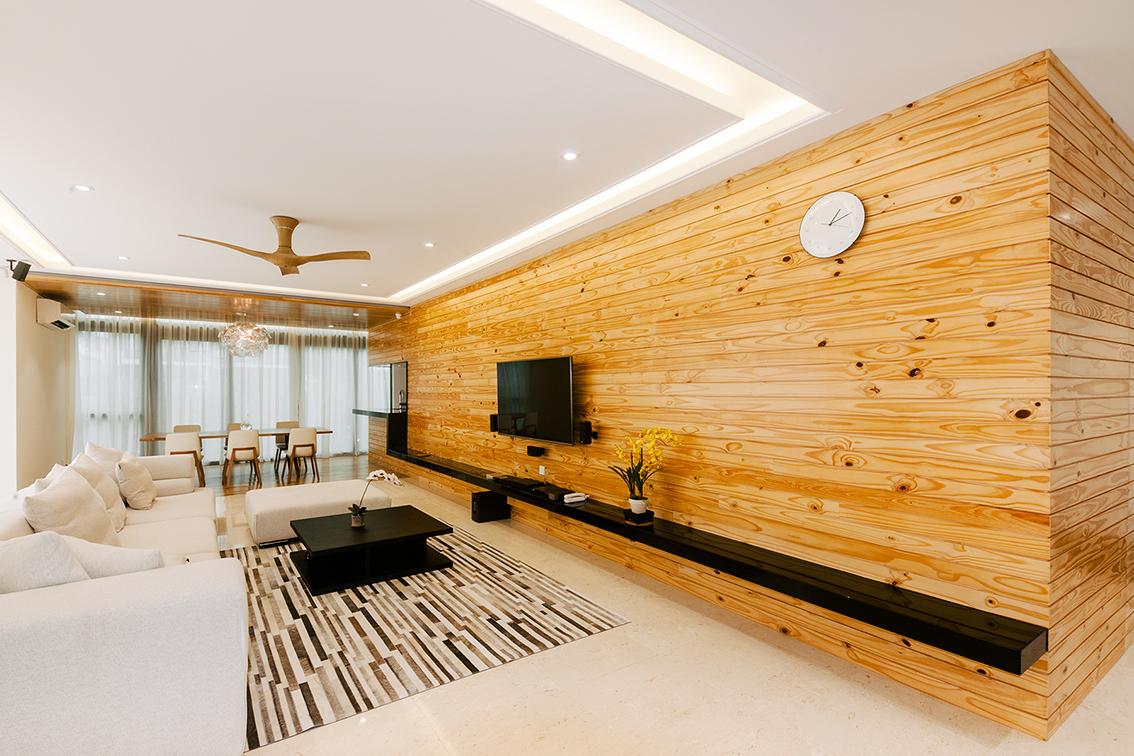 A feature wall with horizontal timber cladding runs the entire length of the hall and into the kitchen bringing along a sense of serenity with natural materials. It combines a sleek upturn ledge which immediately becomes the bar counter.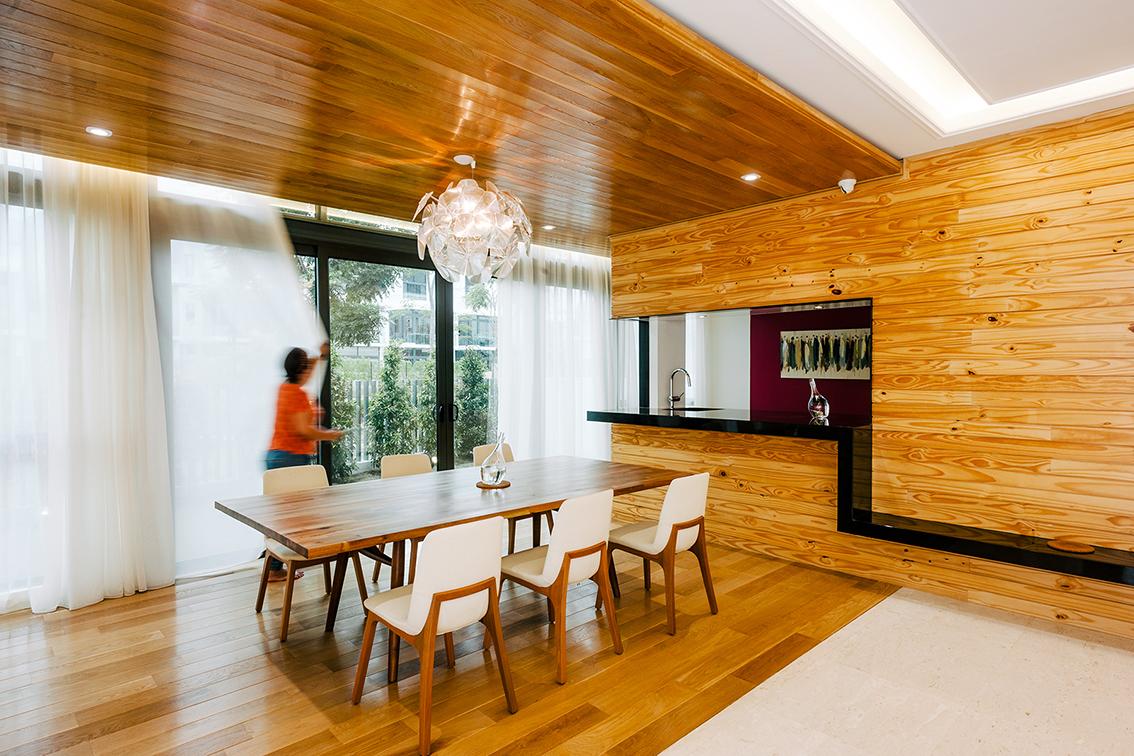 "We also moved the dry kitchen to the back for the owner to enjoy the lush greenery and breeze when opening the sliding glass panels towards the garden," continues Jazon.
The dining area shares a similar design language but utilises a darker wood and timber to separate the ambience and space by colour and material.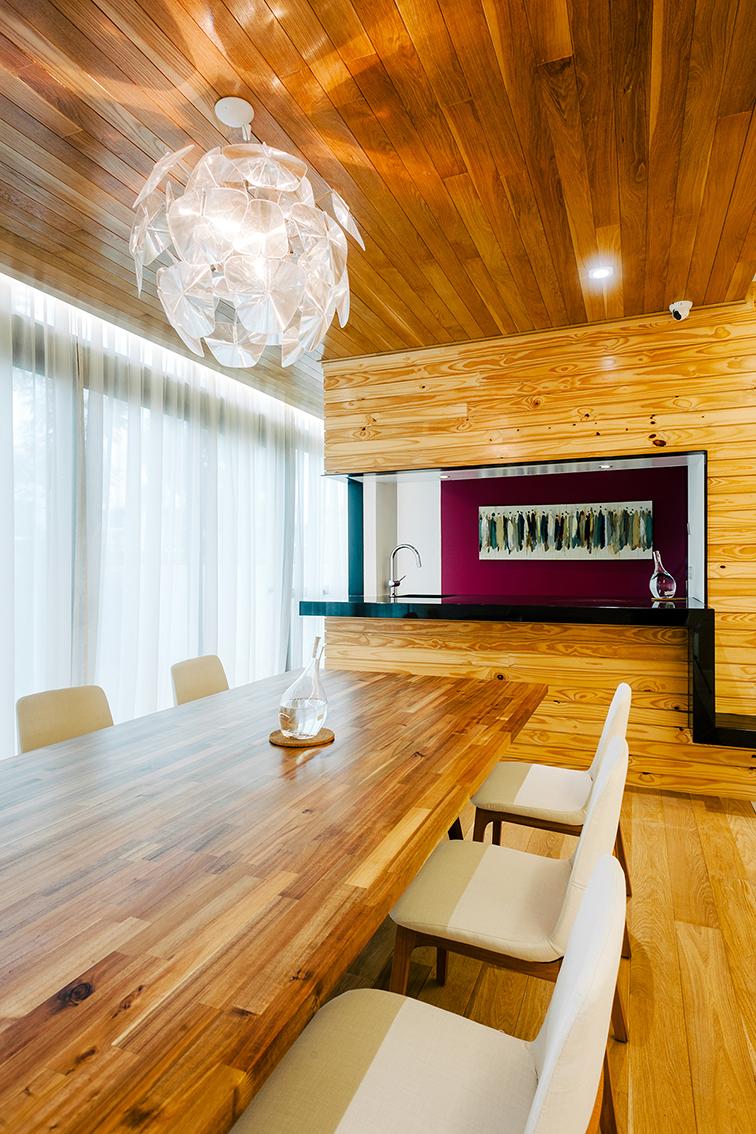 As sexy as the wood looks, there are practical concerns to take note of beyond the aesthetics. "Due to the heavy use of timbers across the house, our main concern was mainly with termites and pests," says Jazon. "Hence, making sure this issue is solved beforehand was our main priority."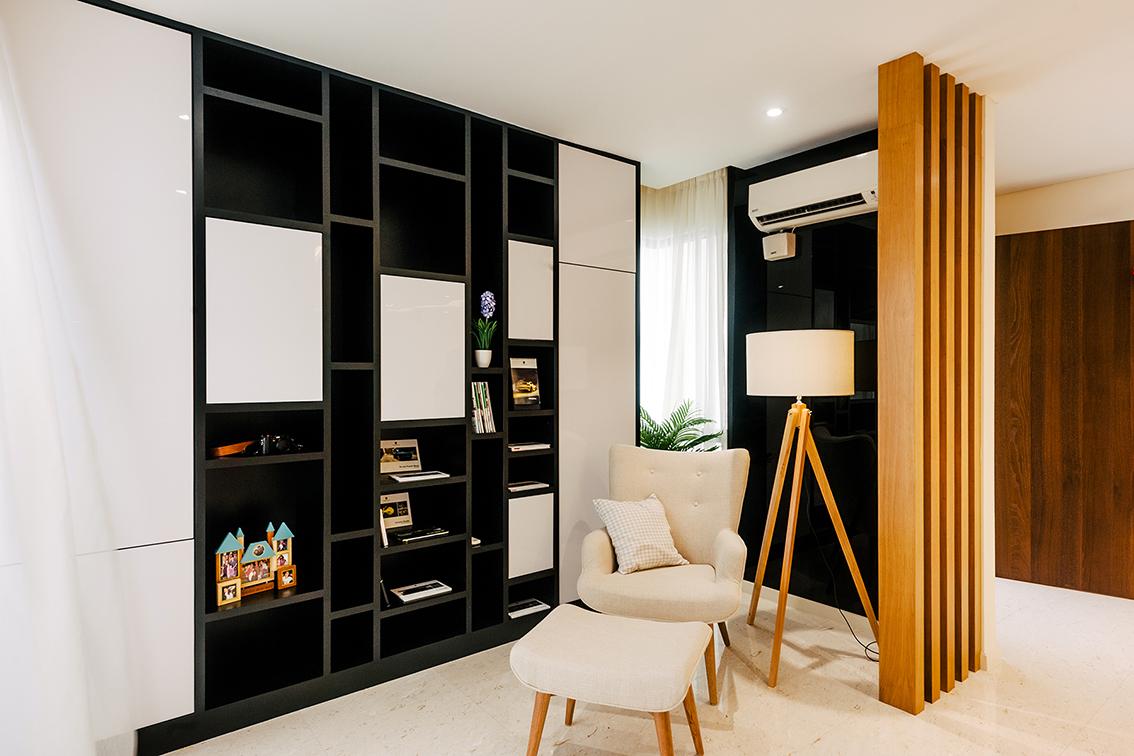 Each of the bedrooms is designed to cater to each family member's liking, with the walls covered in soft finishing.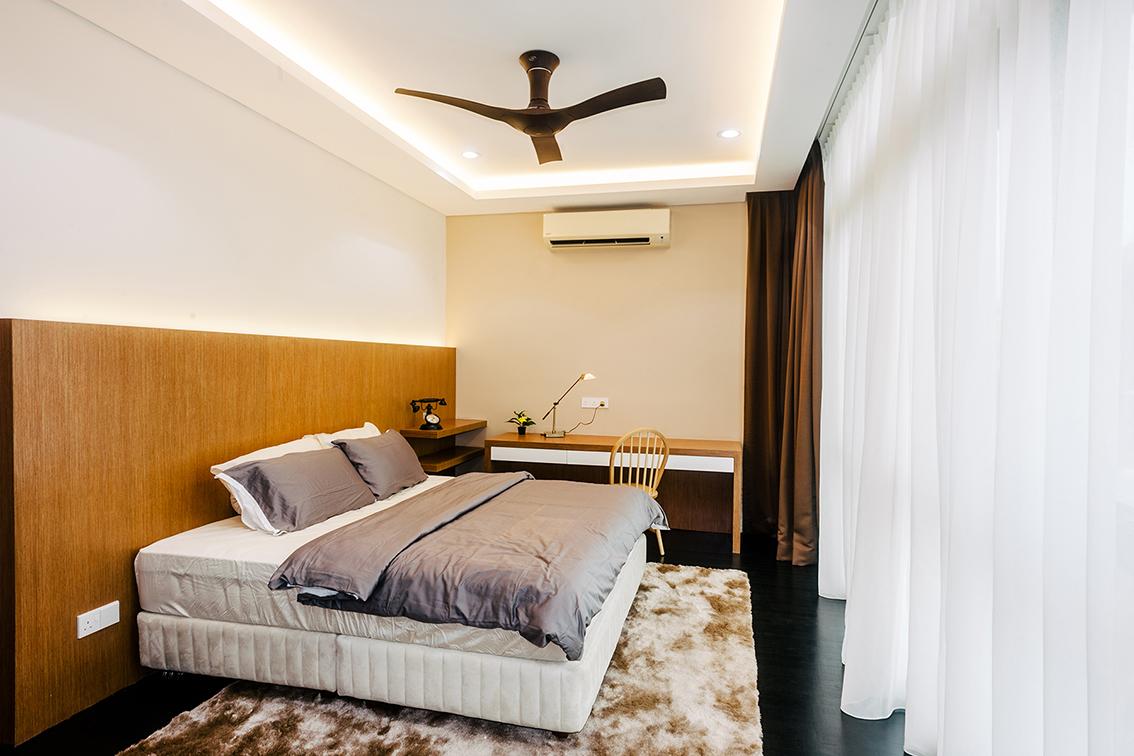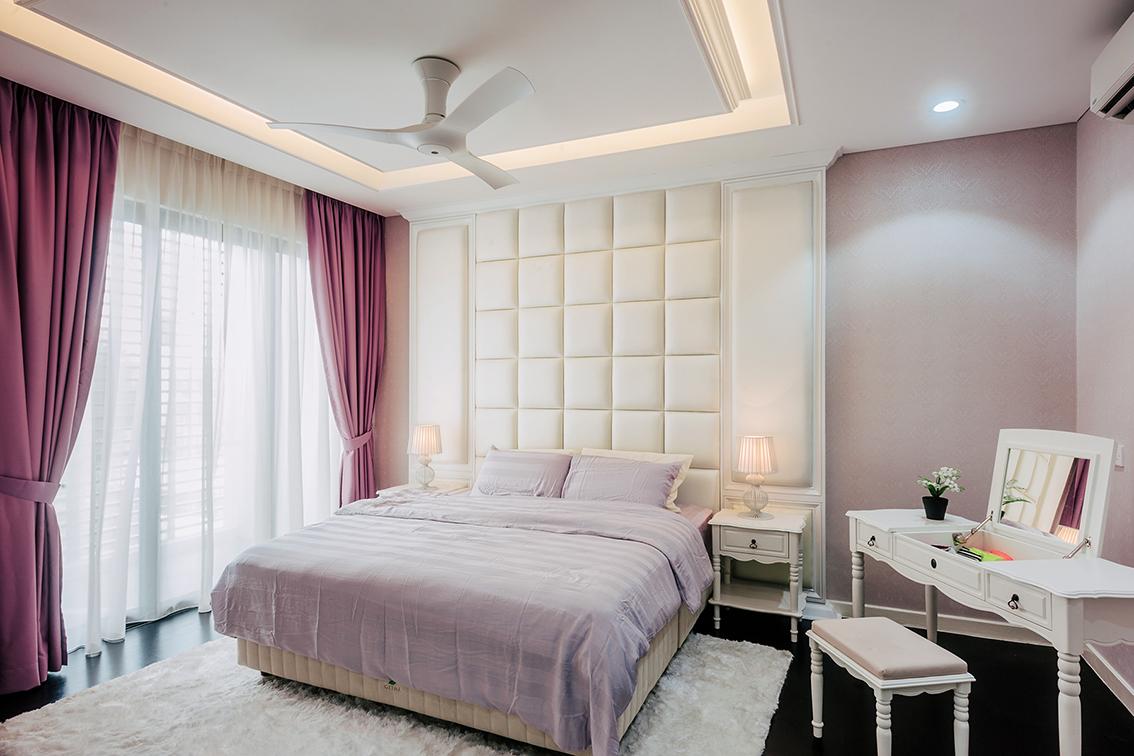 For the master bedroom, the homeowner requested to include a walk-in wardrobe to display a collection of luxury bags and items. Jazon and his team also incorporated an opening from inside the wardrobe that subtly displays a chandelier.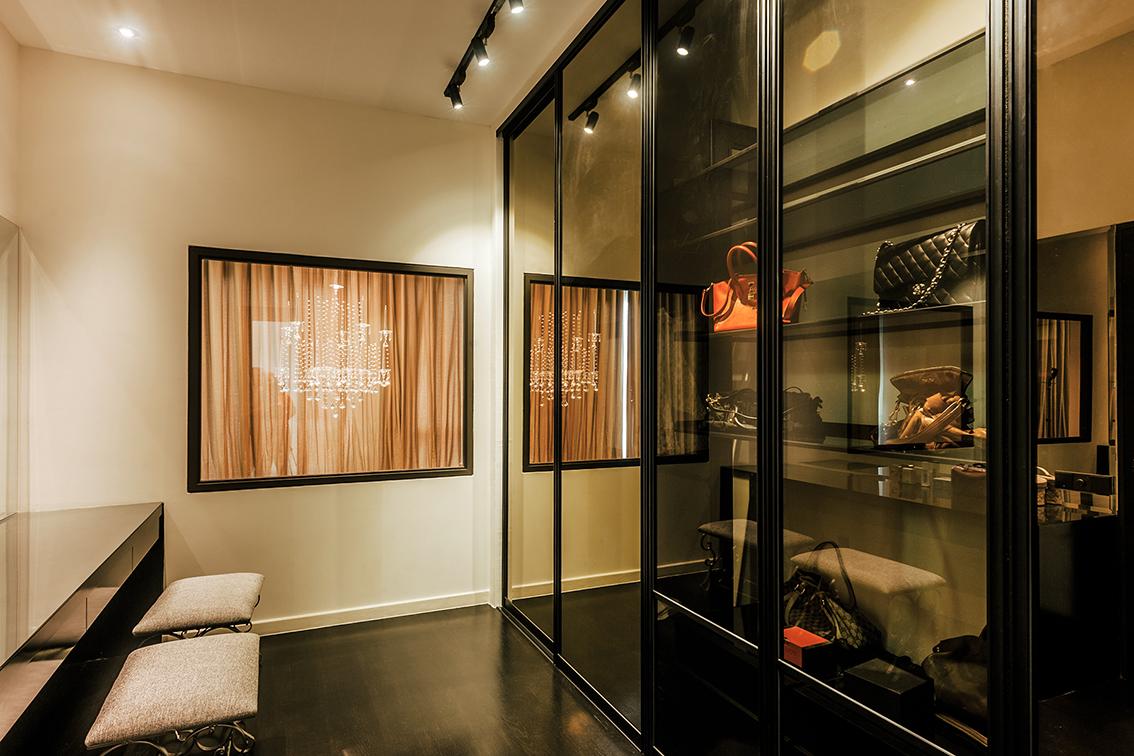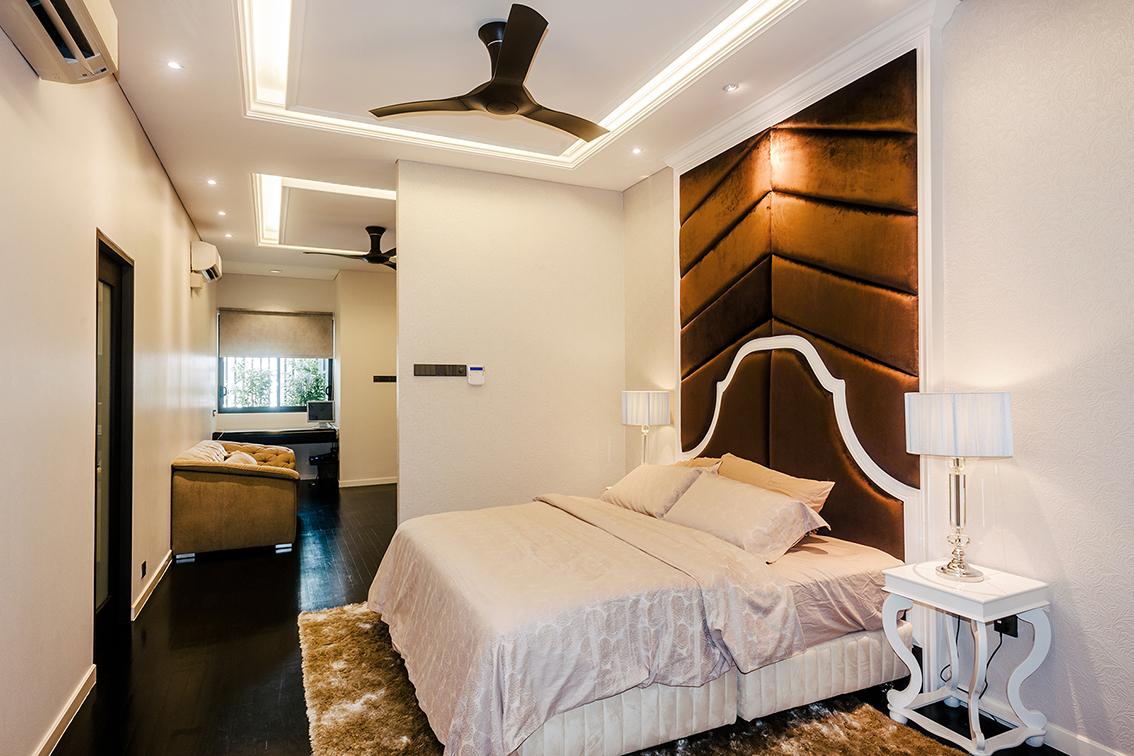 The renovation took three and a half months to complete and costs approximately RM655,000.
The Grove is ready to move-in and for more information, please fill in the form below: