With the ever-growing focus on sustainability and the importance of living green, it's no surprise that there's an increased interest in making our homes reflect the outdoors.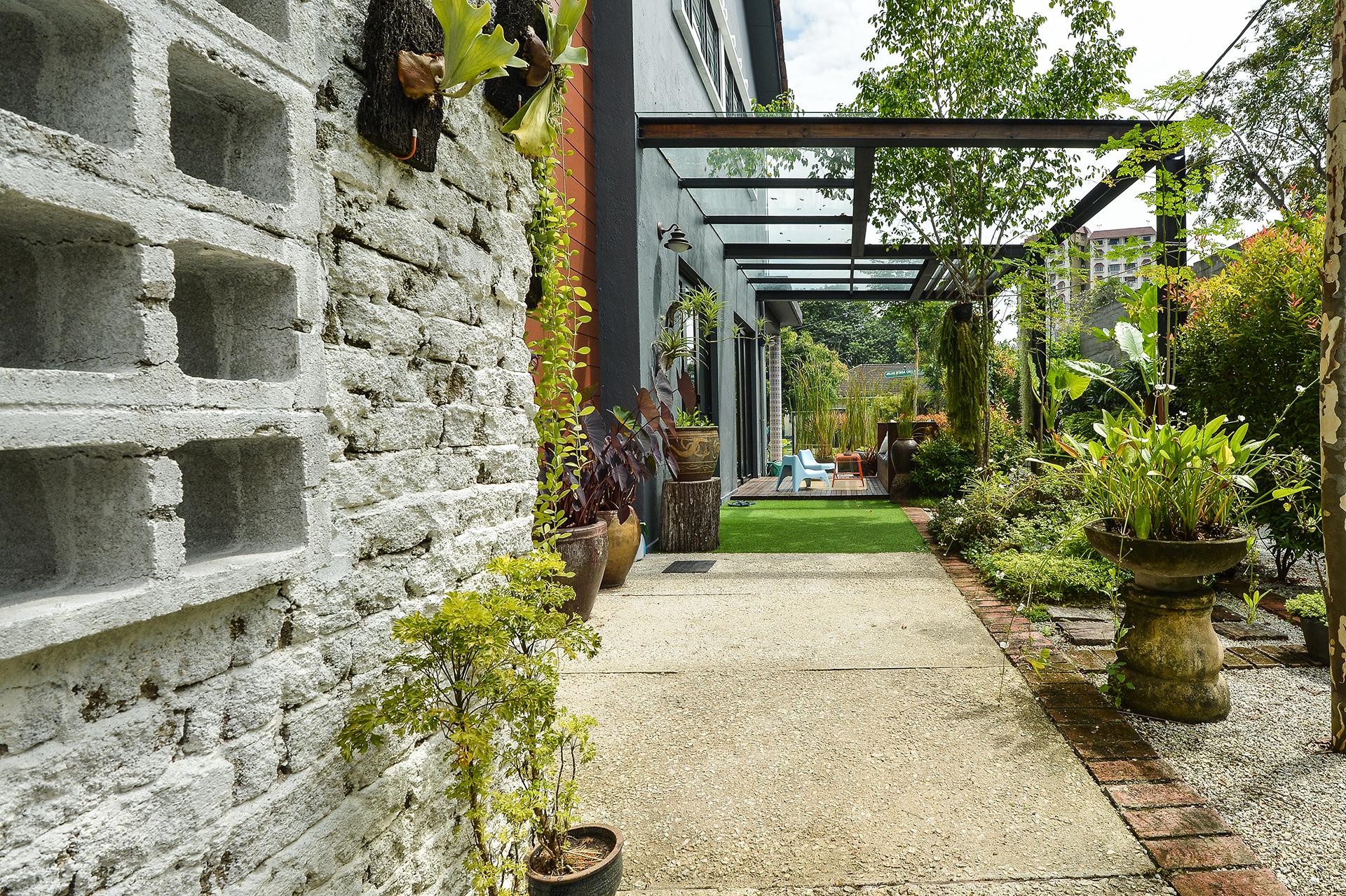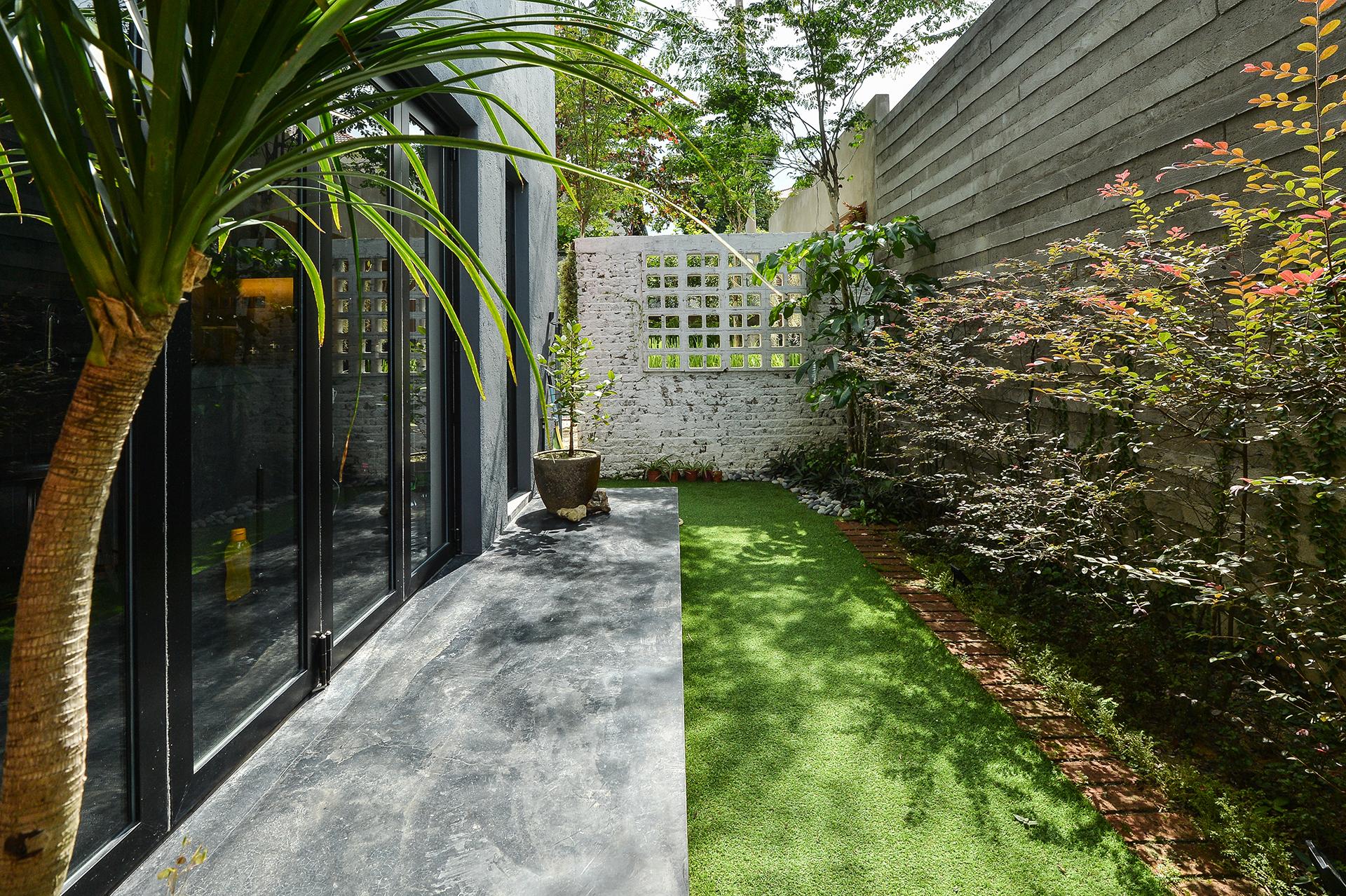 This 2,800 sq ft semi-detached house located within the upscale neighbourhood of Tanjung Bungah is a recreation of a zen landscaped garden, owned by Nelson Yeoh, design director of Penang-based interior design firm Archiplan. Before he purchased the property, it had been left abandoned for five years.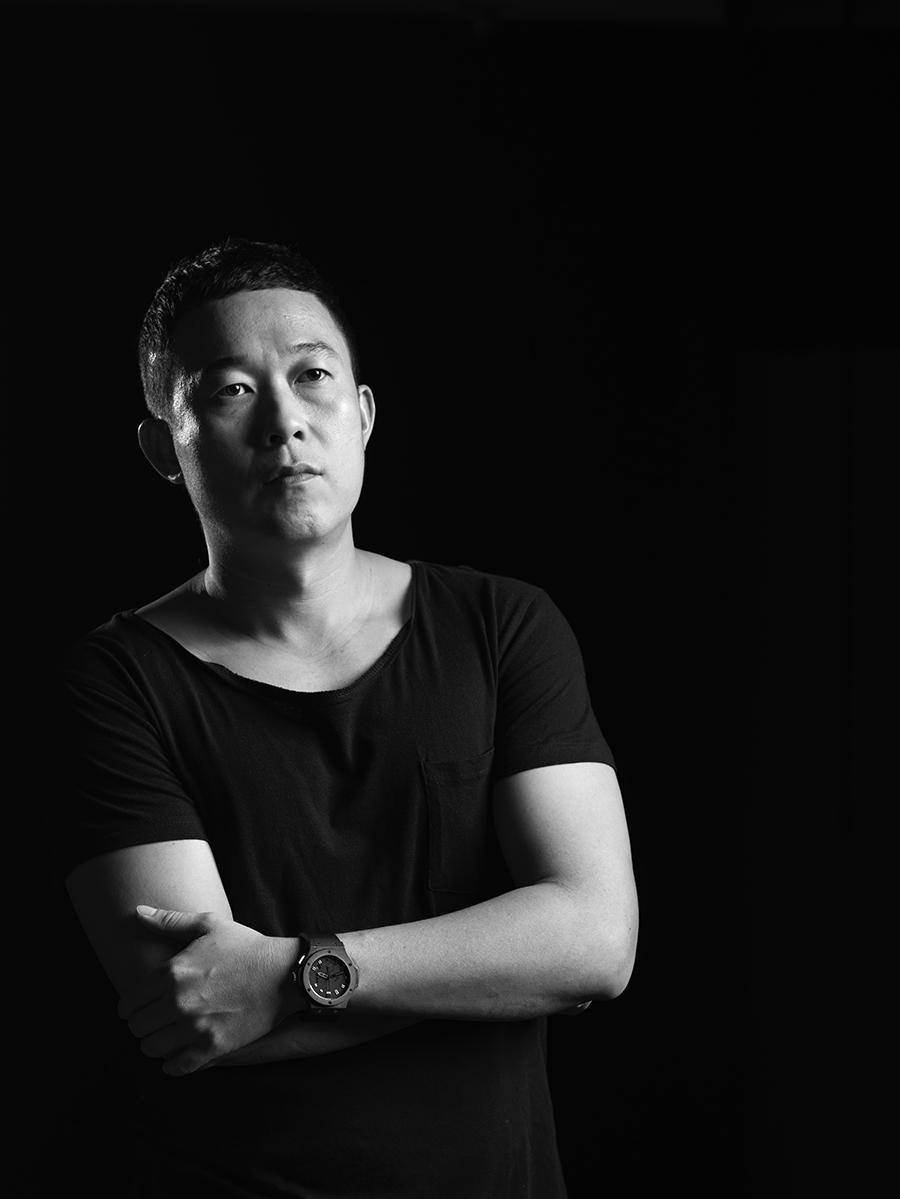 "There were traces of water leak and plants were growing wild at every corner of the exterior," recalls Nelson. "Natural ventilation and light were minimal. Hence the interior was very dingy."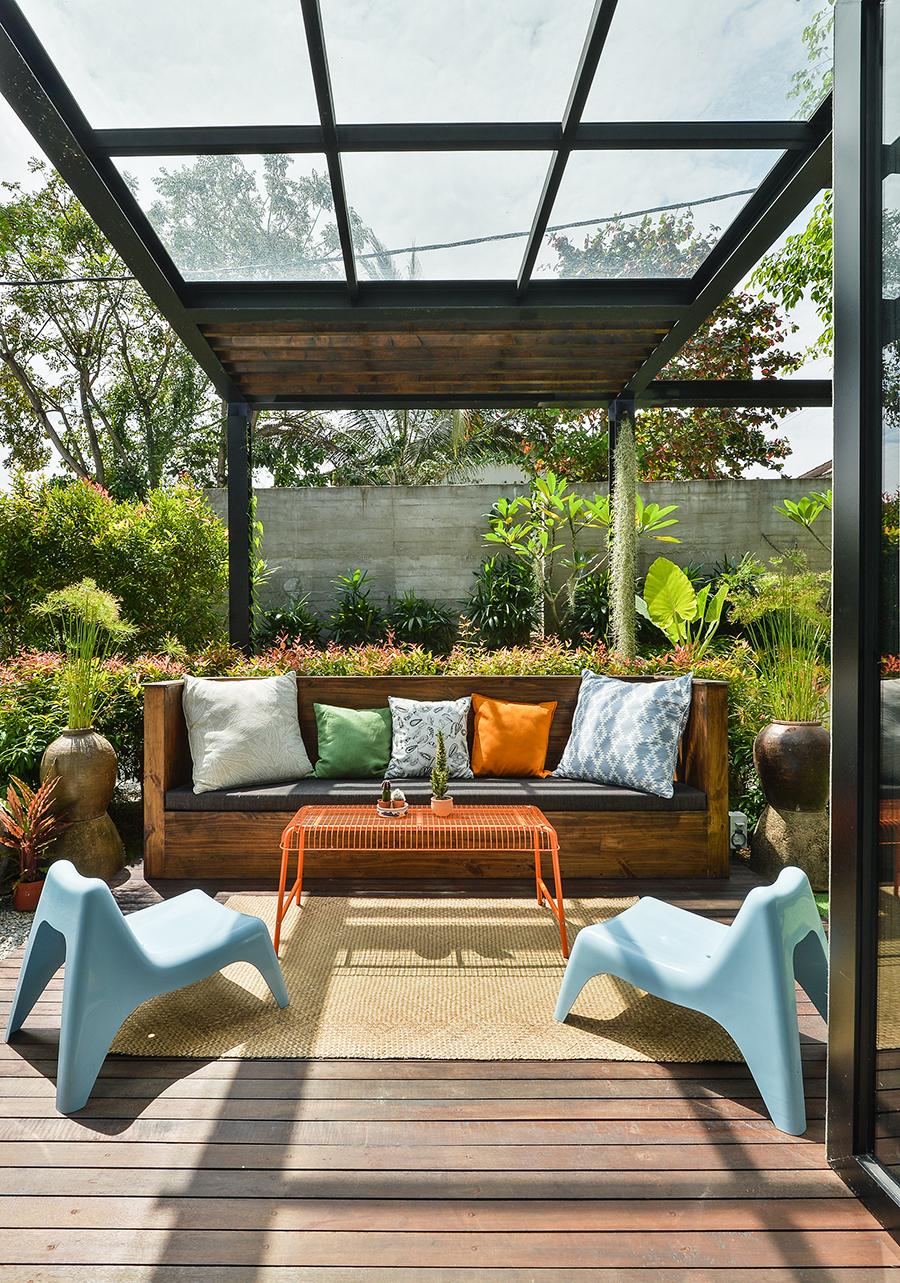 But there's always a saving grace. Most of the steelworks were solid, and some of the floor tiles were still in good condition. With a love for all things natural, Nelson took on the challenge to transform this 40-year-old unit into a peaceful lived-in haven of a home. Taking over a year to complete, the renovations cost around RM450,000.
Scroll through the gallery below to discover this rustic zen abode: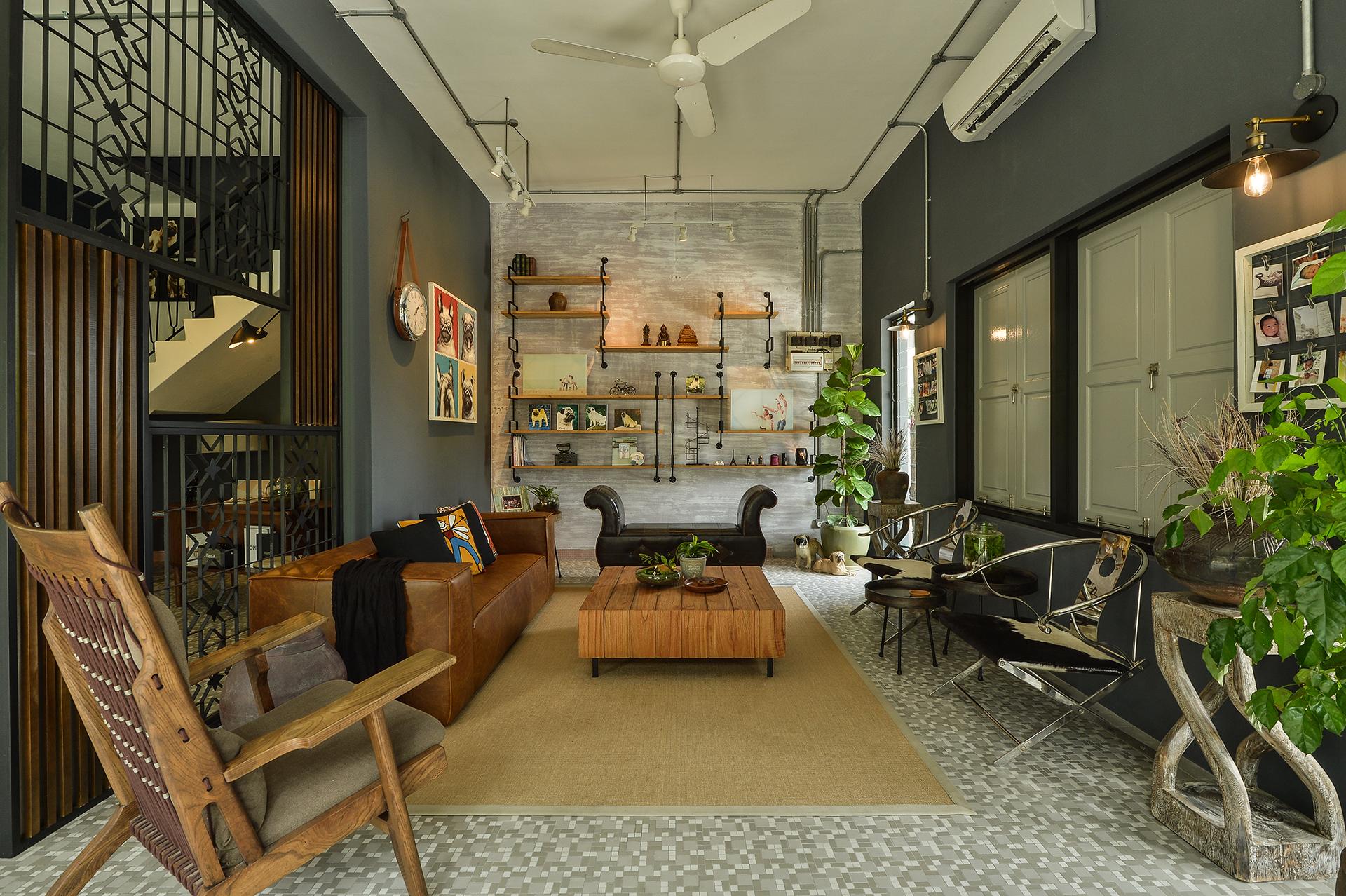 Nature elements are heavily emphasised indoors with clever selection and strategic use of solid wood furniture, raw stones and indoor plants. Most display items on the wall and shelf have historical value, according to Nelson, who collected them over the years.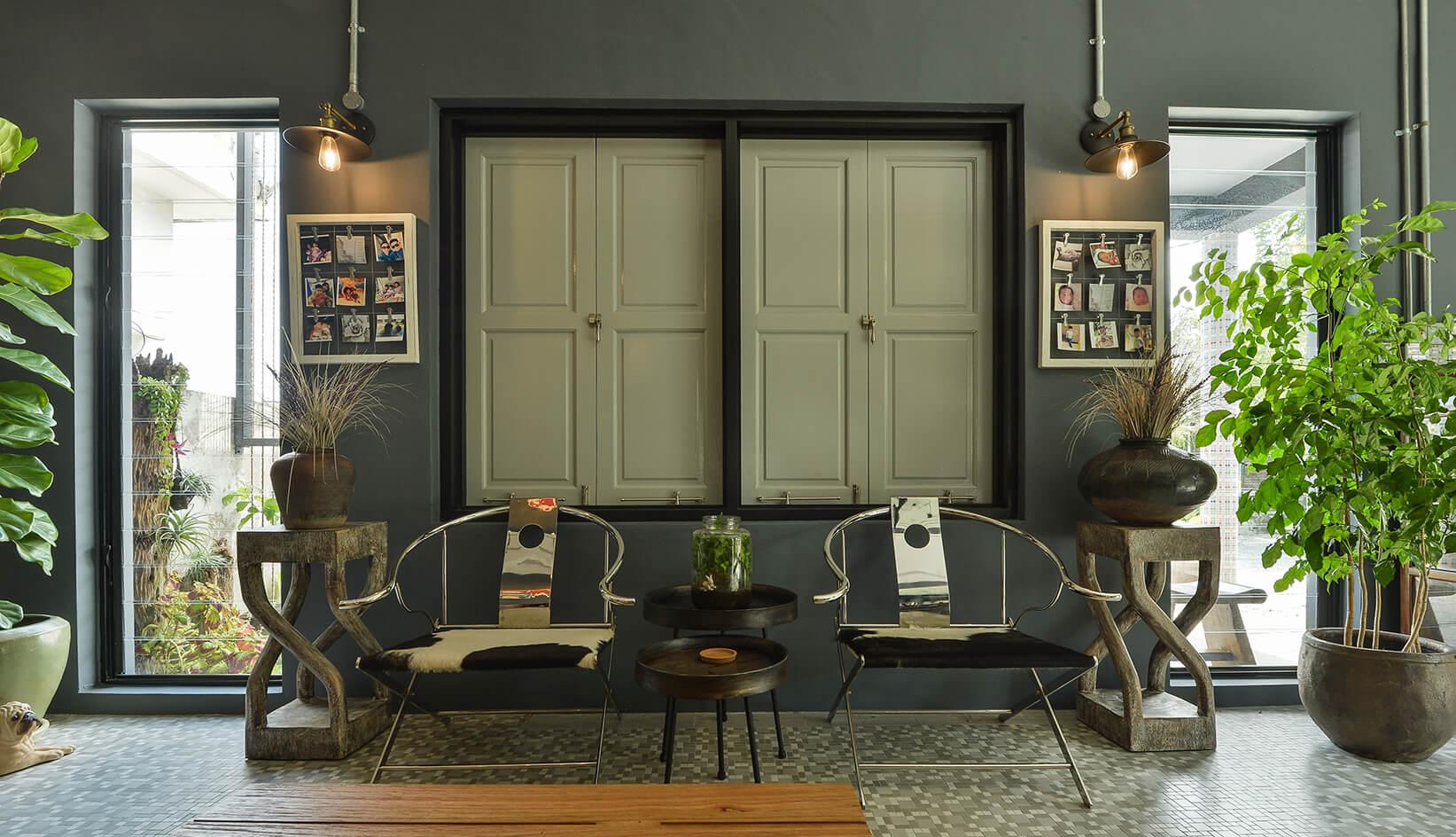 The living room steel chairs are authentic pieces imported from Spain, covered with genuine leather and fur.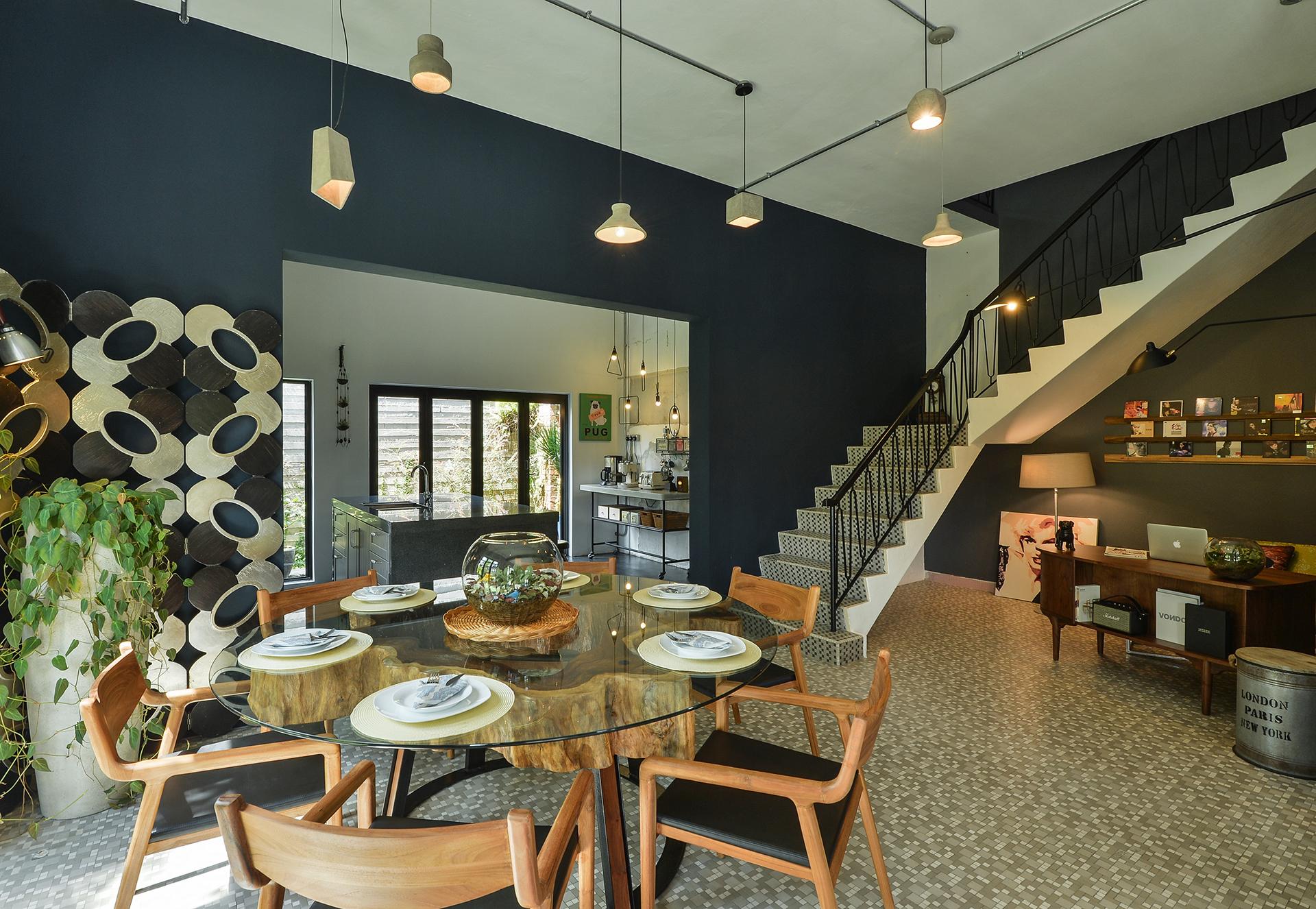 The dining table is custom designed using a 100-year-old solid wood slab topped with clear tempered glass, supported on custom-made mild steel legs. It is paired with dining chairs collected from Bali.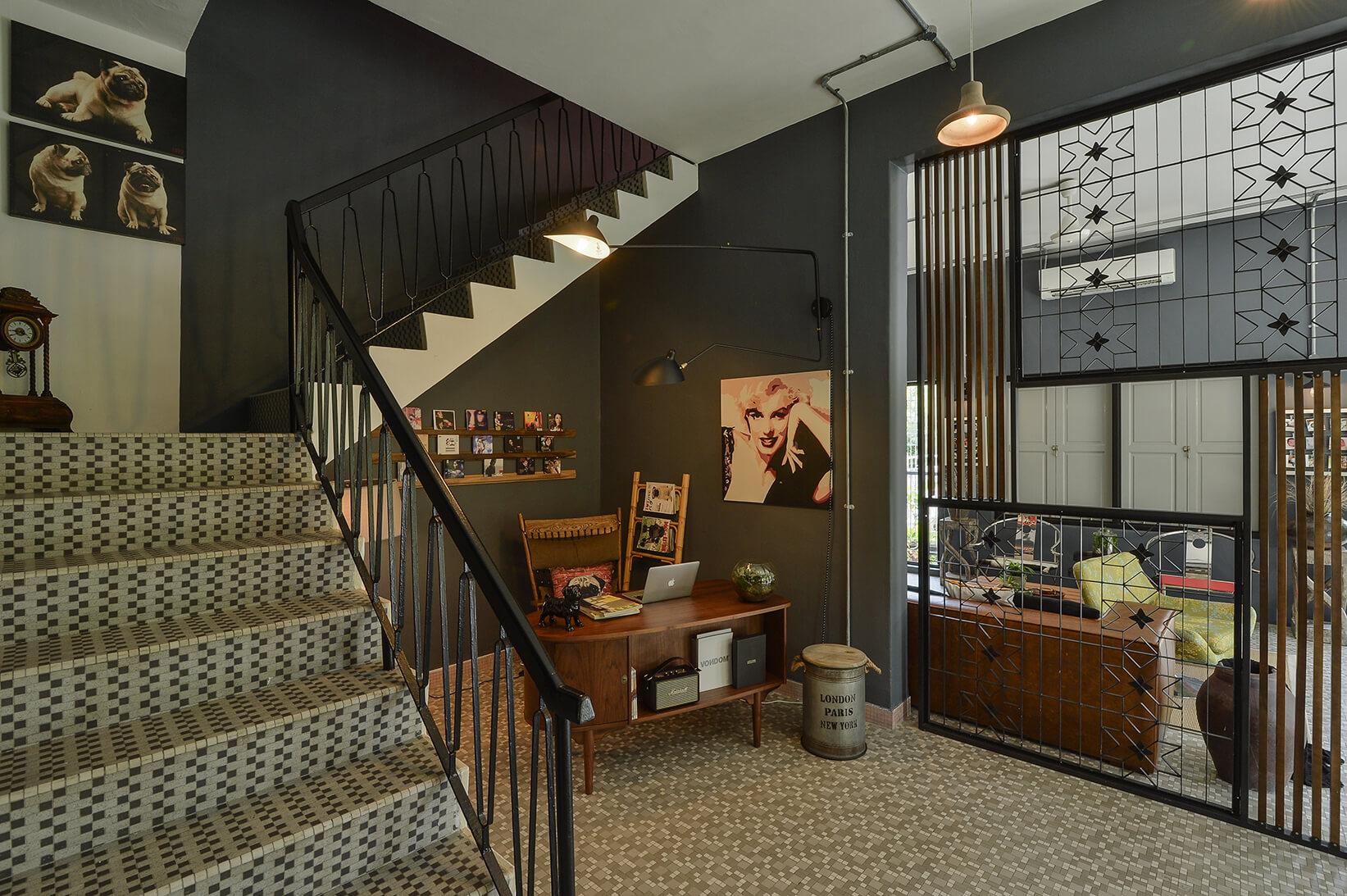 The steel motif at the partition between the living and dining areas is the metal window grille from the original house, accentuated with modern steel and wooden features to form a full height partition.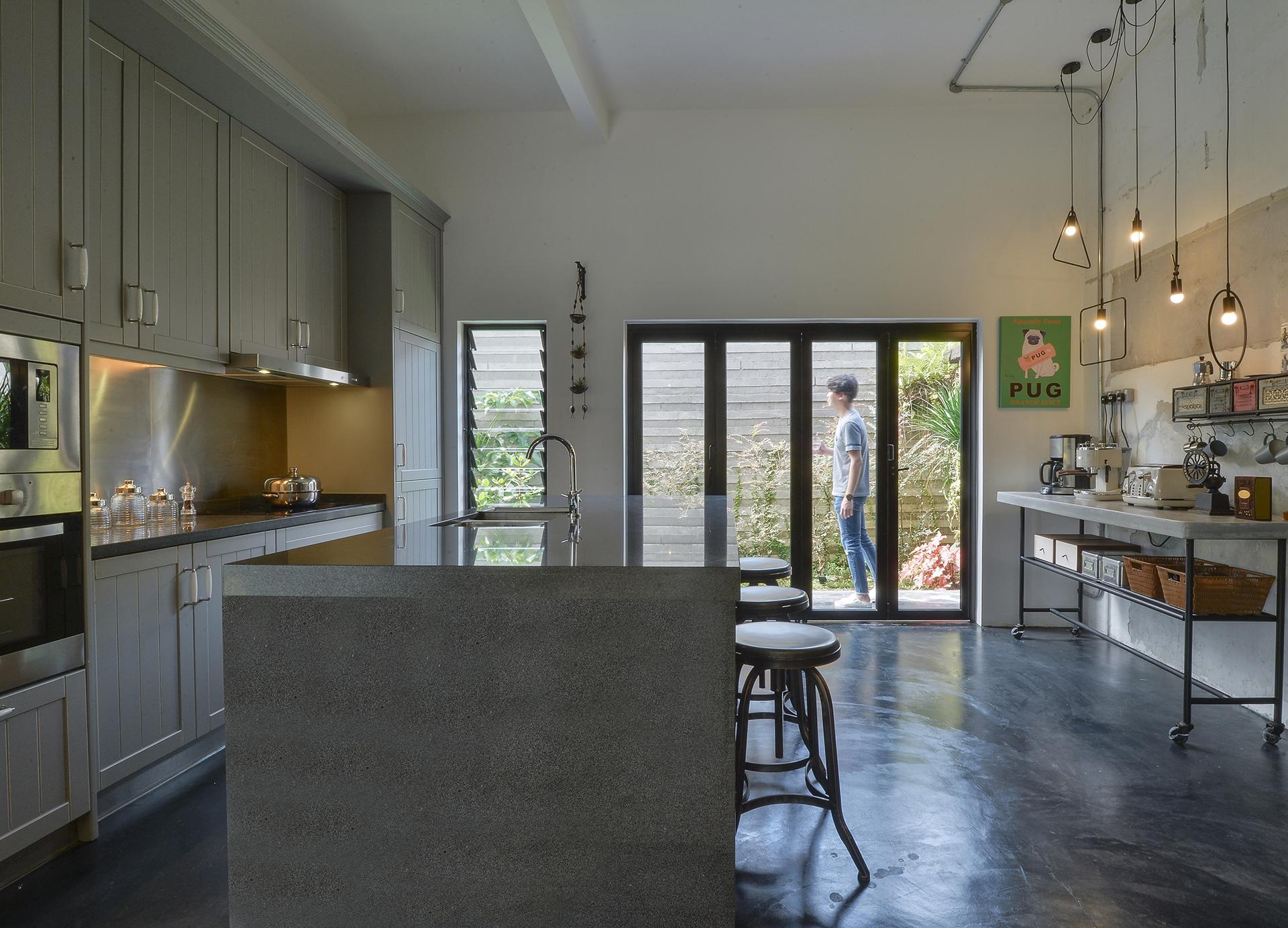 Nelson's favourite area is the kitchen because it is an airy and bright place where he can enjoy a good view of the landscape while indulging in his favourite coffee, alone or with family and friends.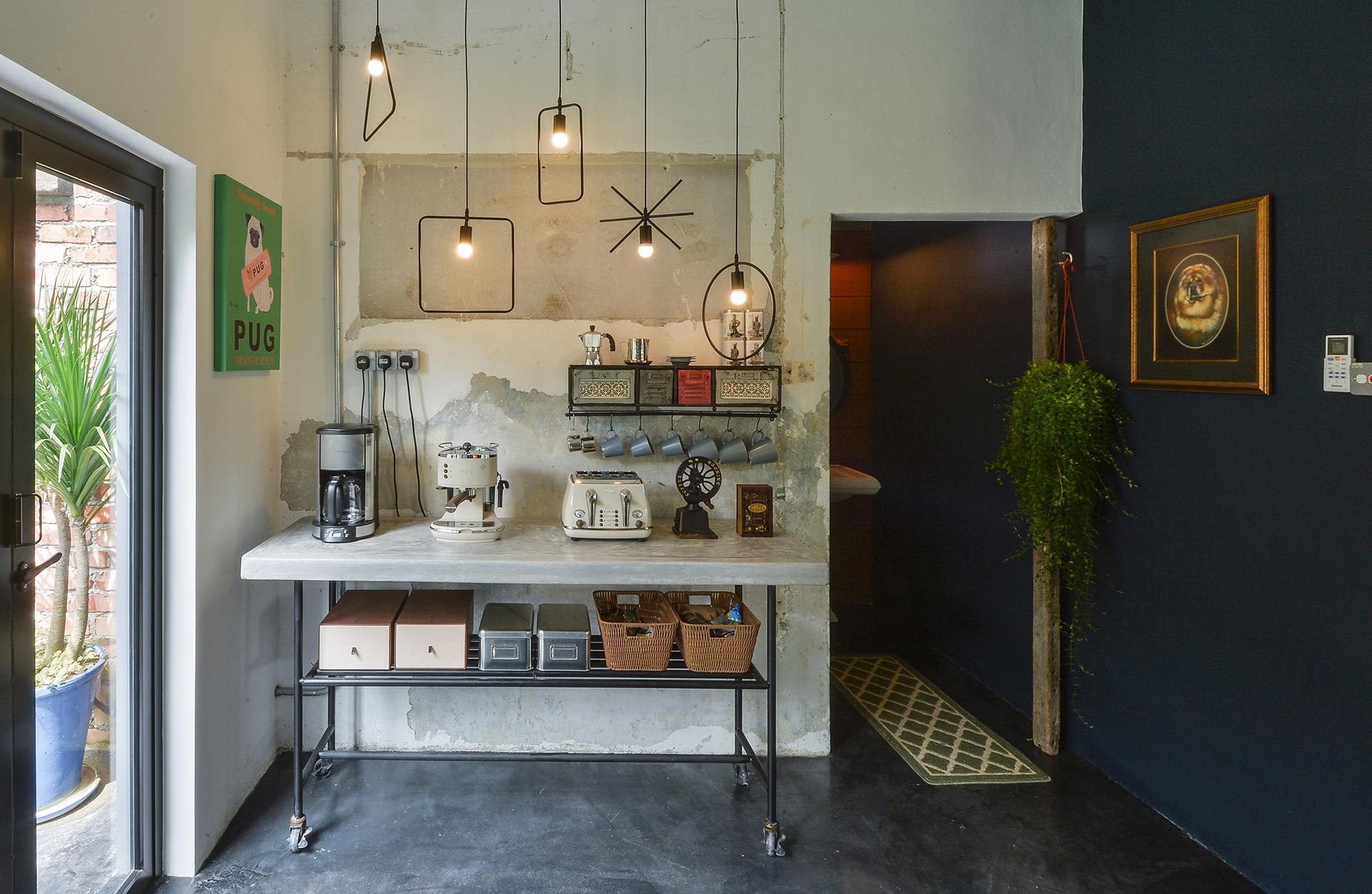 This sense of nature and warmth perfectly balances against the raw, organic industrial undertone, with the cool grey colour palette, intricately placed exposed electrical pipes, intentionally treated walls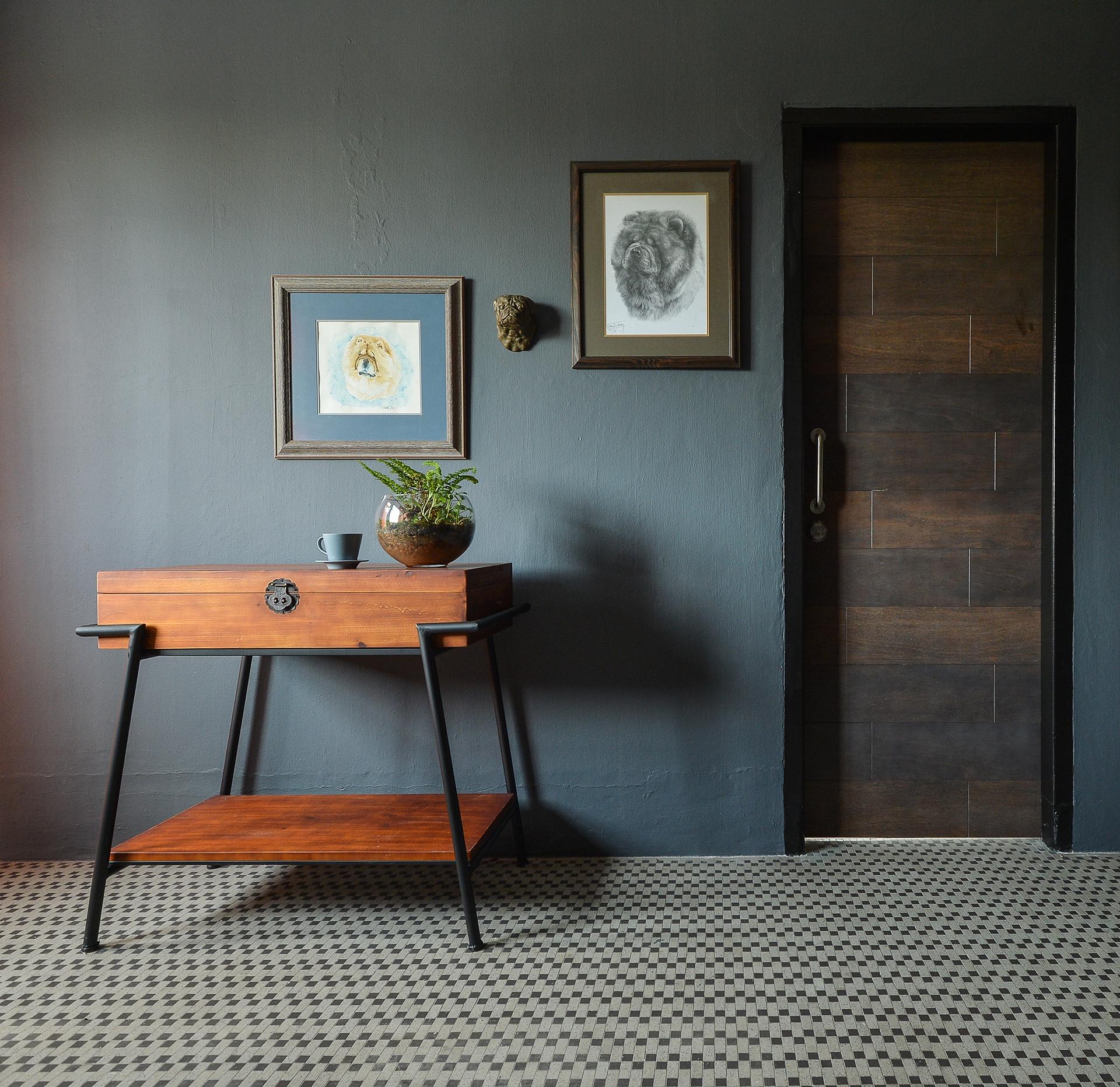 The wooden doors and windows are not from the original house. Some are gathered from collectors, some are saved and refurbished from past projects, some are custom-made to fit the style.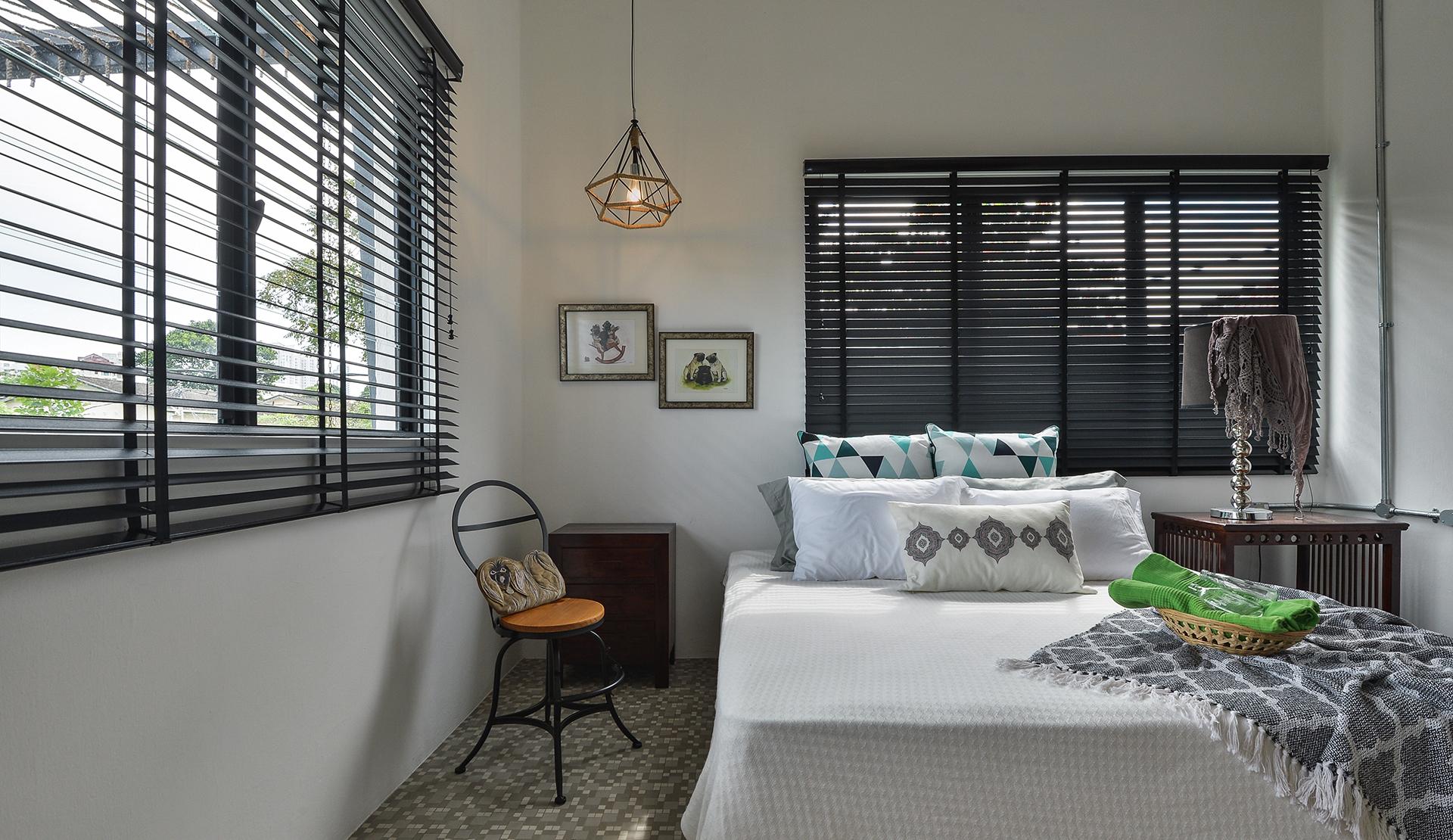 A professional dog breeder, Nelson placed quirky artworks of our canine friends (mainly pugs) around the house. The styles range from quirky pop art to realistic graphite drawings.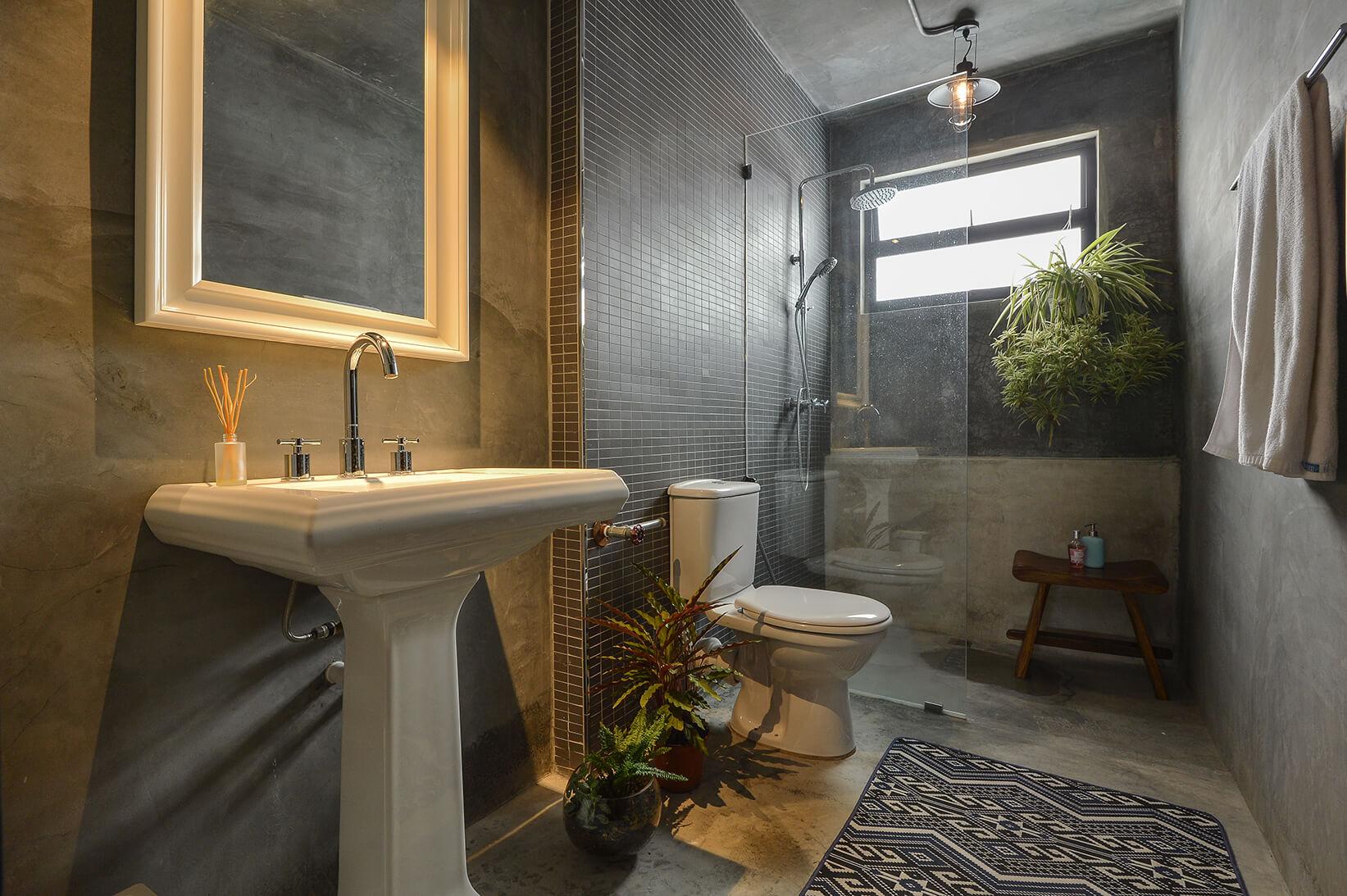 The seamless flow of the rustic outdoors as part of the home extends to the bathroom, with artfully placed greenery to refresh the space.