Arguably the busiest street in one of the world's most populous cities, Singapore's Orchard Road might be the last place where one would expect to find a sense of undisturbed tranquillity.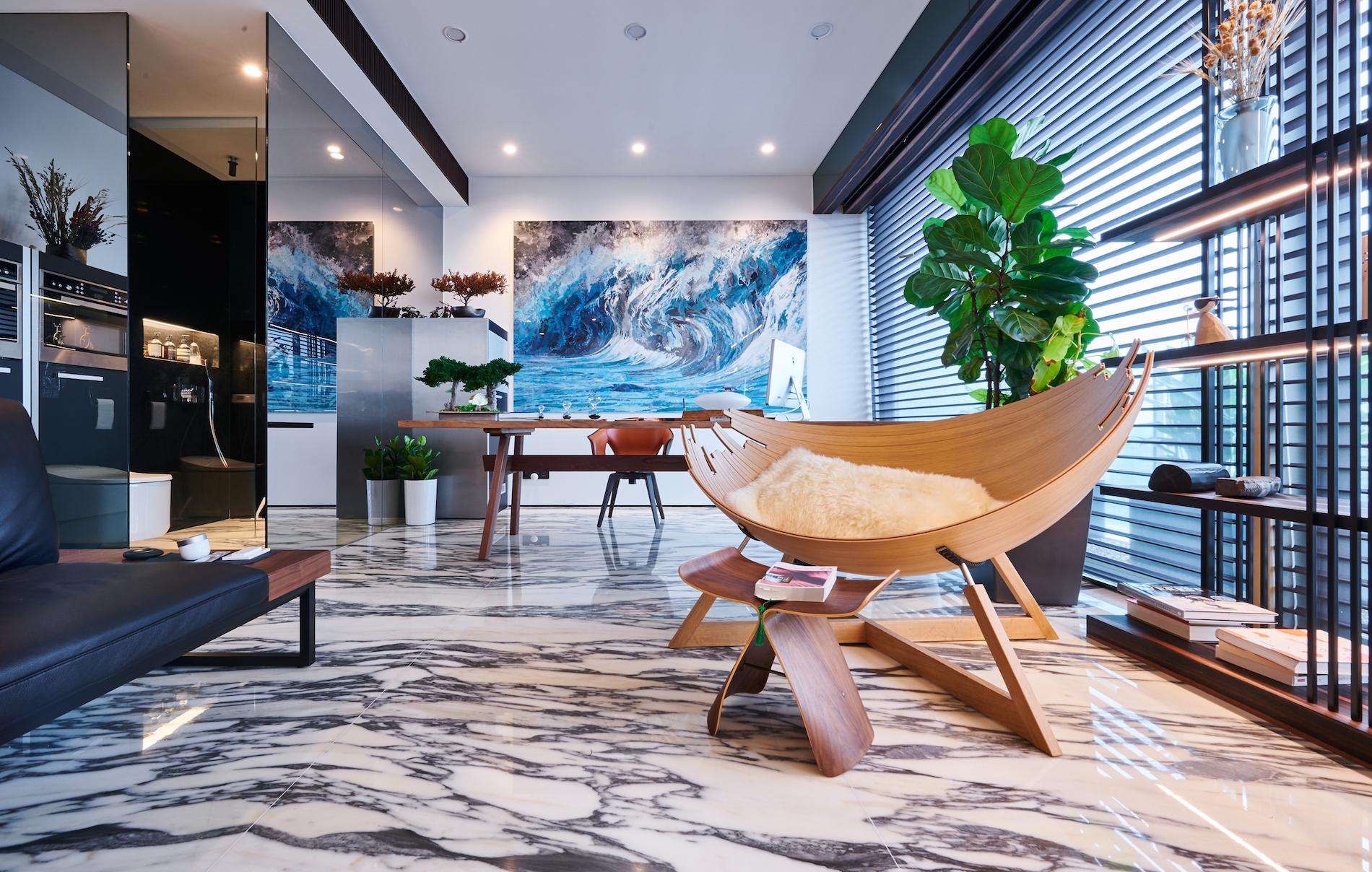 Yet nestled in between all the colossal mega-malls and towering high rises, a former one-bedroom residence has been transformed by Ta.le Architects into a one-of-a-kind, single-user office that not only serves as a hideaway from the hustle and bustle for its owner, but also a sanctuary designed to incite inspiration and deep contemplation.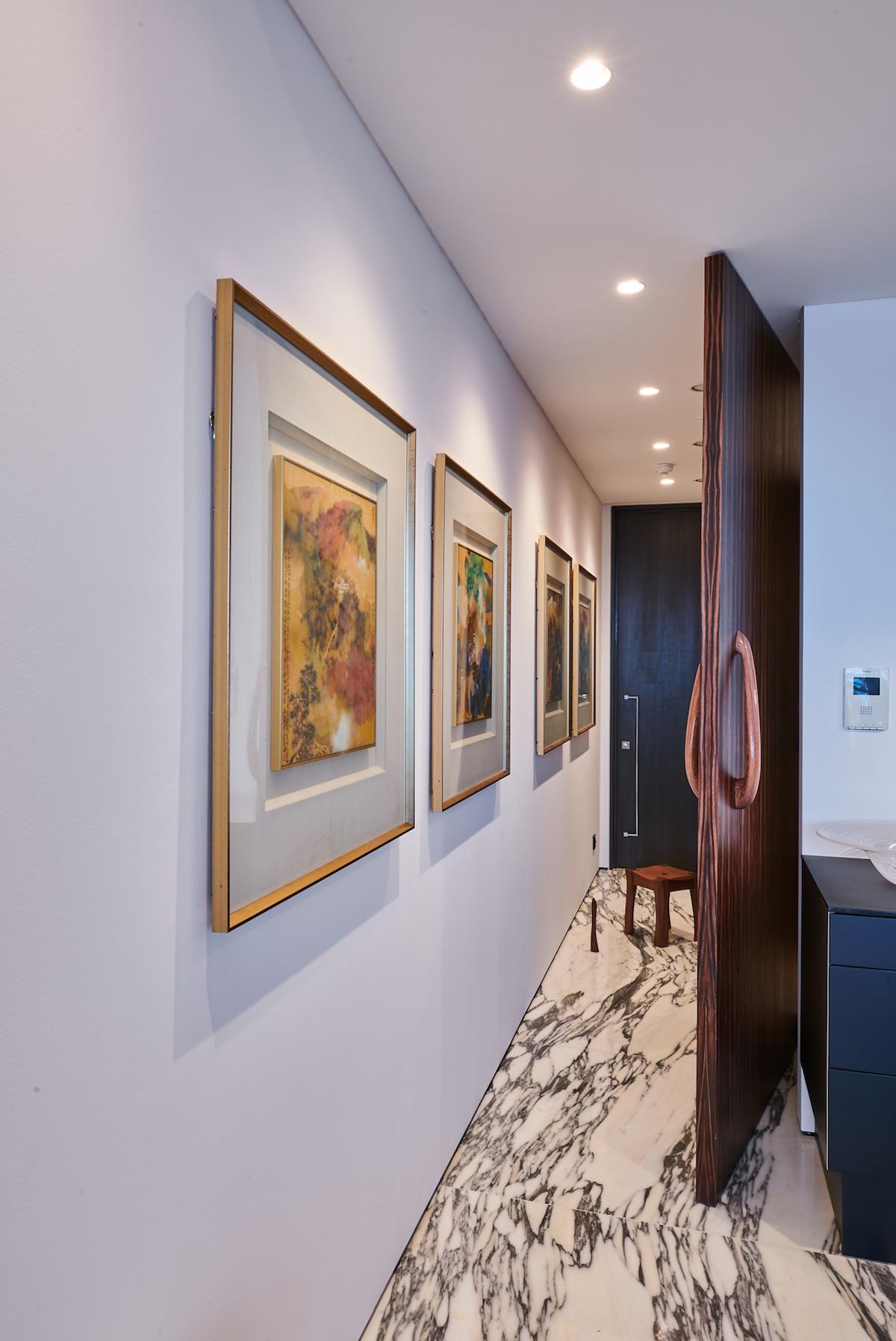 "The name of the project itself derives from the client's brief to us," says principal architect Lionel Leow of Phrontistery, the 540sqft open-plan office. "He needs a space of contemplation amid the busiest area in Singapore; it's a place where he spends time alone in the day, thinking and strategising."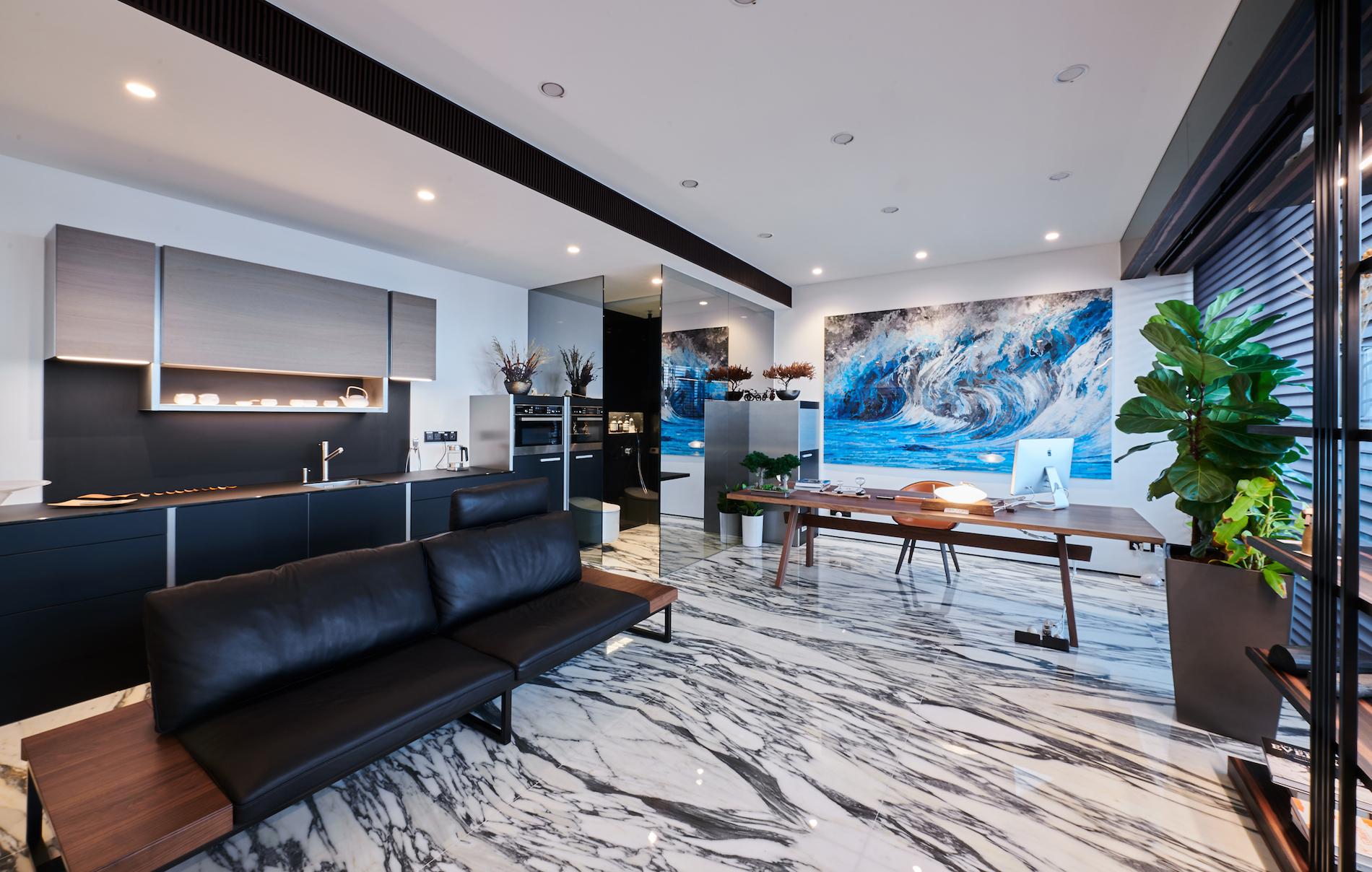 The space's former layout, split up into smaller rooms and blocked by walls, was not conducive to that. "The feeling of one inside the space does not allow one's mind to stretch beyond the existing confinement.," says Lionel, who worked with his team to revitalise the floor plan and gut down the majority of the walls in order to facilitate a seamless sense of space that flows "as a continuous fabric".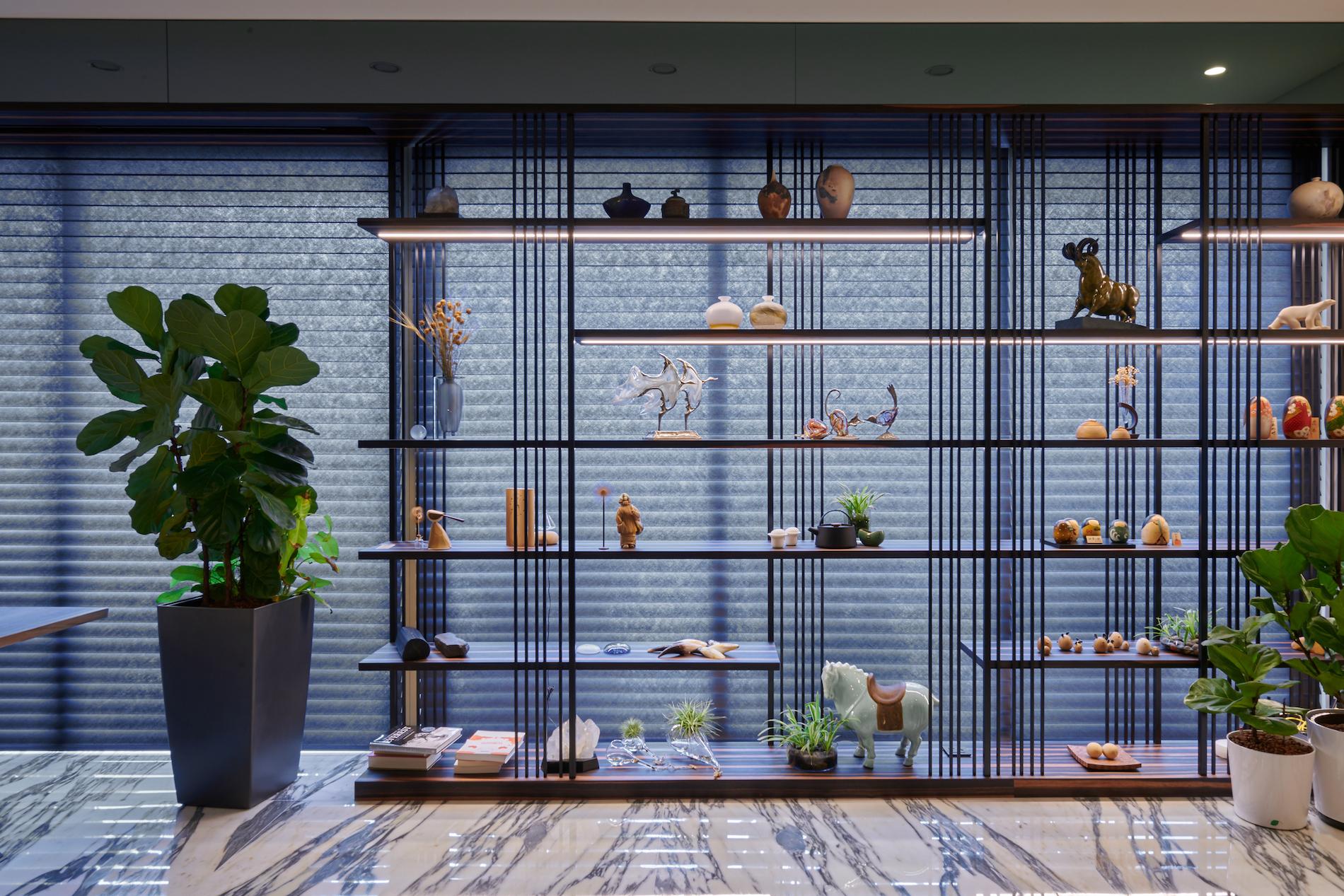 Lionel and the owner also looked to bringing in artworks – plenty of them, and each immaculately curated and positioned – to imbue the interiors with character while introducing a unique, layered visual progression. The "art gallery experience" begins as a private lift opens up to a gallery wall where two paintings hang; to their left, a larger room reveal two more paintings that complete the collectible series.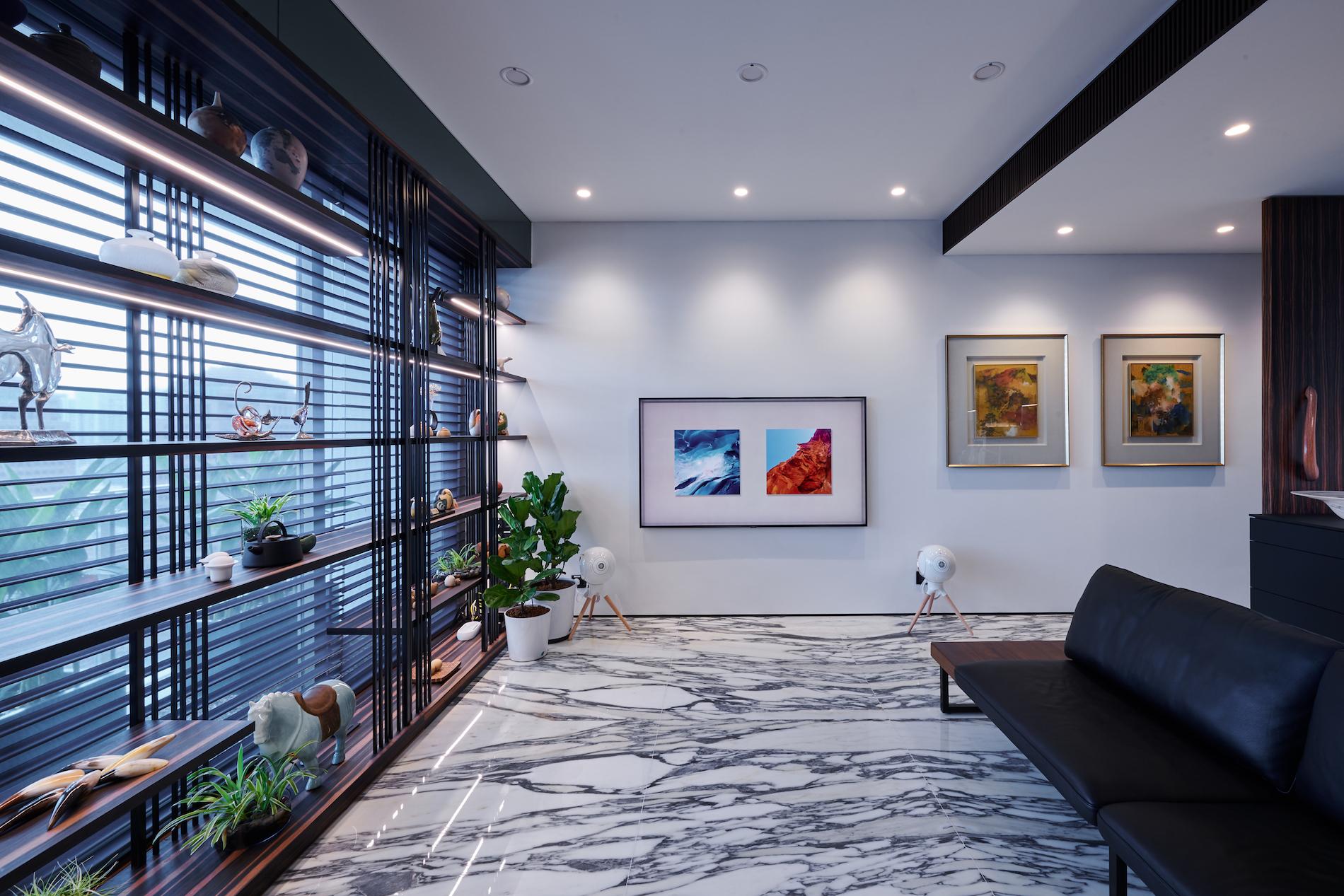 The walls gracefully meander towards the main office area, anchored by a striking oceanblue-hued centrepiece that hangs at the far end of the room: 'Wave', a large painting made up of pieces of maps and with the moon's surface as the backdrop, depicts the earth's rough elements. "It evokes one's emotion with its dynamic form, a counterbalance of the art collection along the gallery wall," expresses Lionel. It also echoes the lush marble flooring designed as a seamless flow of stone river, "reflecting one's thought process during deep thinking".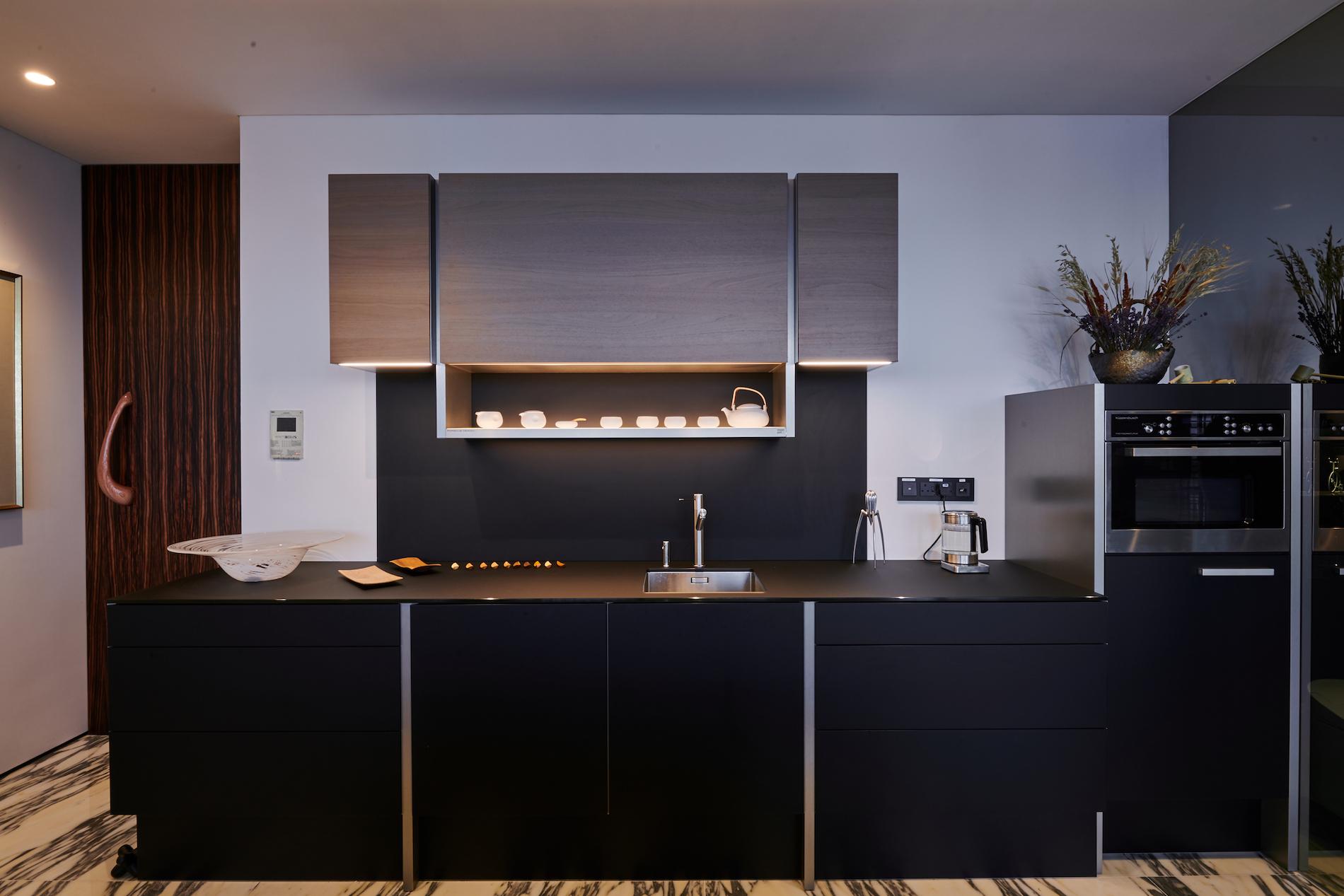 Feelings of being at home – in which one is offered the freedom to ponder and explore – is further evoked by a beautiful full-height wall of display shelves that showcase curios that have personal meaning to the owner, such as sculptures, antique vases, potted plants and trophies that the owner collected over the years from his travels. Leather-clad movable sofas, lounge chairs and a 2.7-metre-long table made from American walnut wood complement a stylish open-concept kitchen and shower-equipped bathroom. They are drenched in soft natural light that streams in through the floor-to-ceiling windows that look out to views of a foliage-filled garden and urban views, all lending to this inspiring world of its own in the heart of a busy city.
Scroll through the gallery (photos courtesy of Ta.le Architects) below to see more of the space: