East and West, old and new, his and hers – these universal dichotomies are elegantly resolved in the charismatic country house of interior design veteran Amanda Clark and her husband, Stephen. Located in the idyllic and verdant Sai Kung Country Park, the English couple's three-storey village house occupies an exceptional sense of place and showcases an inimitable melange of cherished items collected during Amanda's 30 years in the interiors business.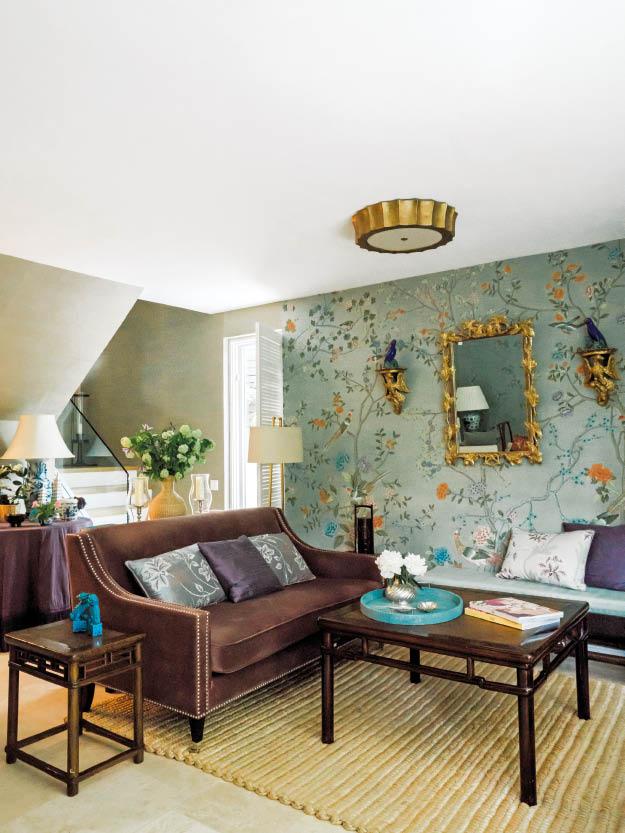 "I remember the weekend we came back to visit after the demolition work had begun – we really wondered what we had bought!" recalls Amanda, laughing as she reminisces. Indeed, renovating a New Territories village house is no easy feat; it requires a combination of expertise, architectural vision and decorative passion. Spanning five months, the Clarks worked with Ralph Cunliffe of Complete Contractors, a specialist in renovating homes in the Sai Kung area. The house was stripped bare, which provided a clean slate for fulfilling the couple's vision.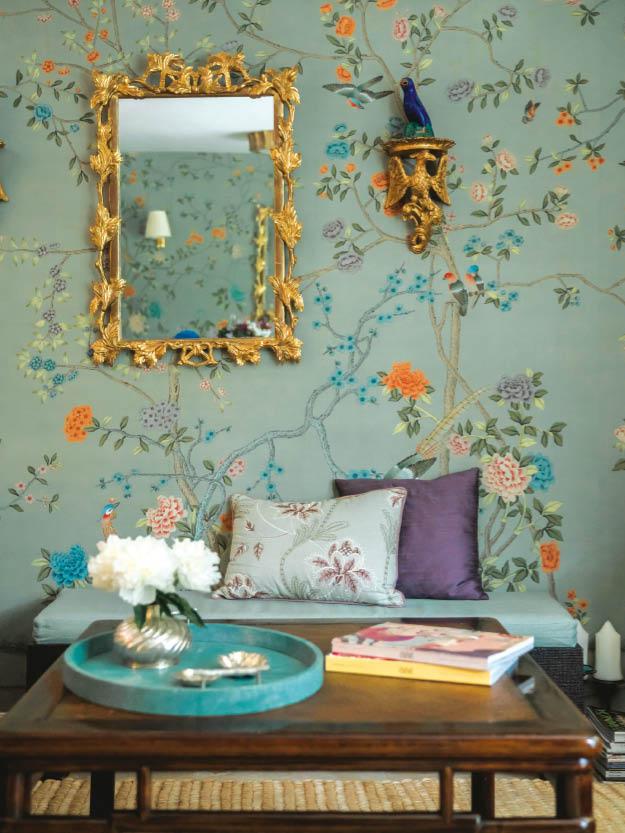 To highlight the area's natural surroundings, Amanda and Stephen designed a dreamy green oasis surrounding the house. "We created terraced areas from the back to the street and bought three mature trees – a banyan, an Indian mango and a camphor – to create a shady green cocoon around us," shares Amanda. The fruits of their labour have paid off; the couple has spent innumerable moments entertaining family and friends on the delightful outdoor terrace.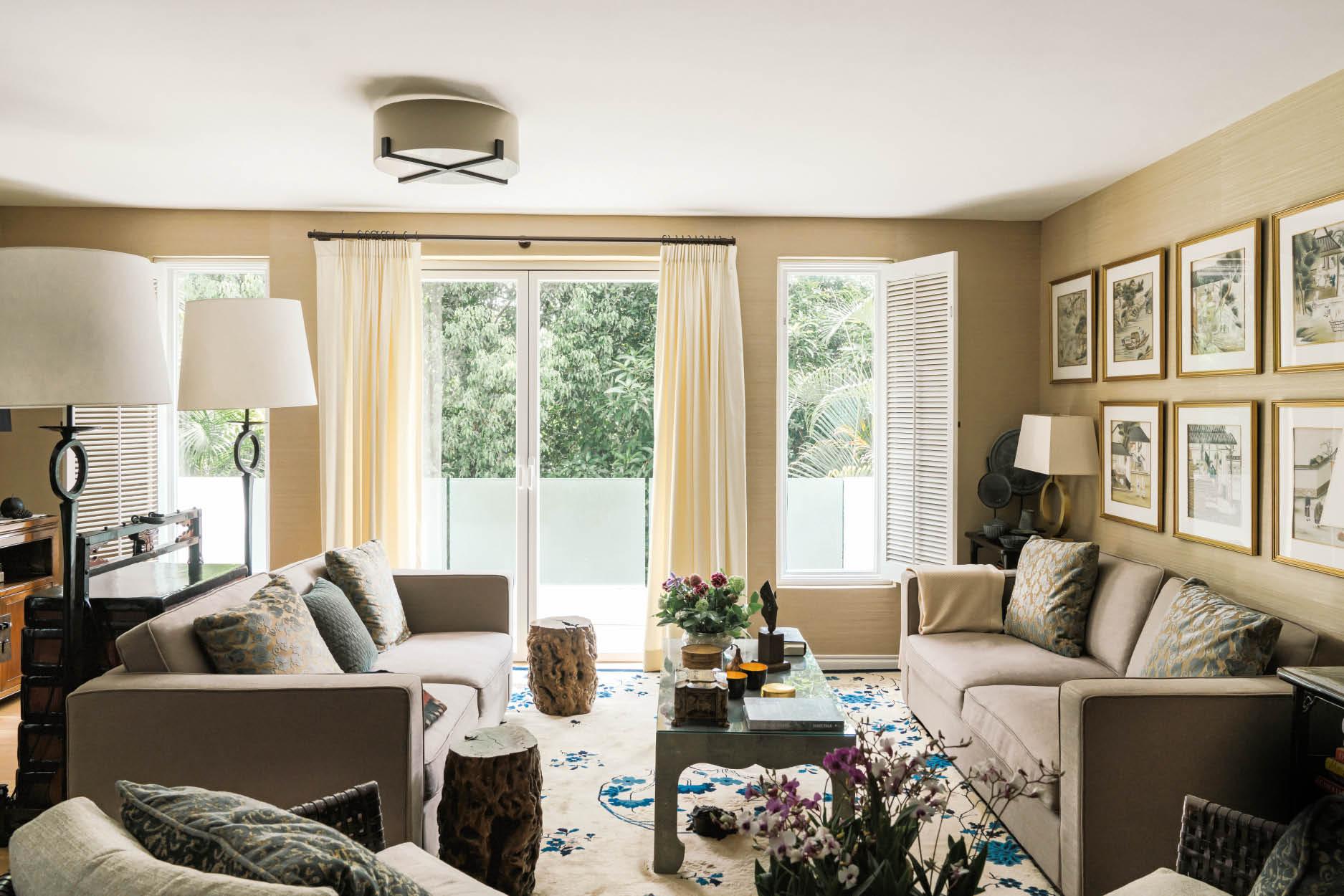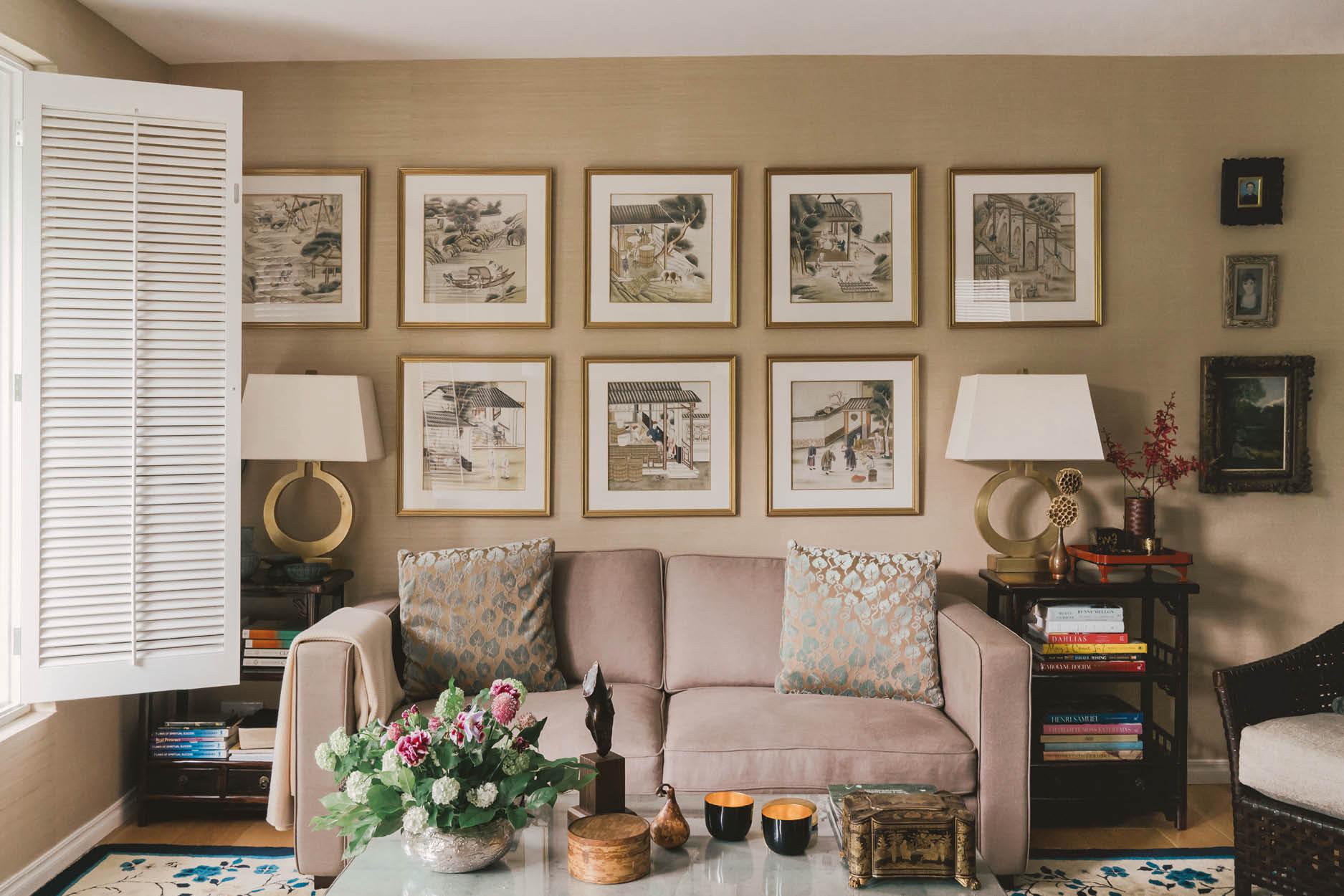 In terms of layout, the lower floors include the living, dining and kitchen areas. The couple's love for cooking and entertaining has been incorporated into the ground floor's design. The result is a spacious dining area with a large open-plan kitchen, which enjoys direct access to the terrace. Meanwhile, the top floor is reserved for the Clarks. "We had the luxury of taking the whole top floor and designing it just for us," says Amanda. "We each have a bathroom with very different styles – the secret of a happy marriage, as I have often heard and certainly believe! – that works around a large master bedroom." She enjoys a generous walk-in closet, while Stephen has his own dressing room.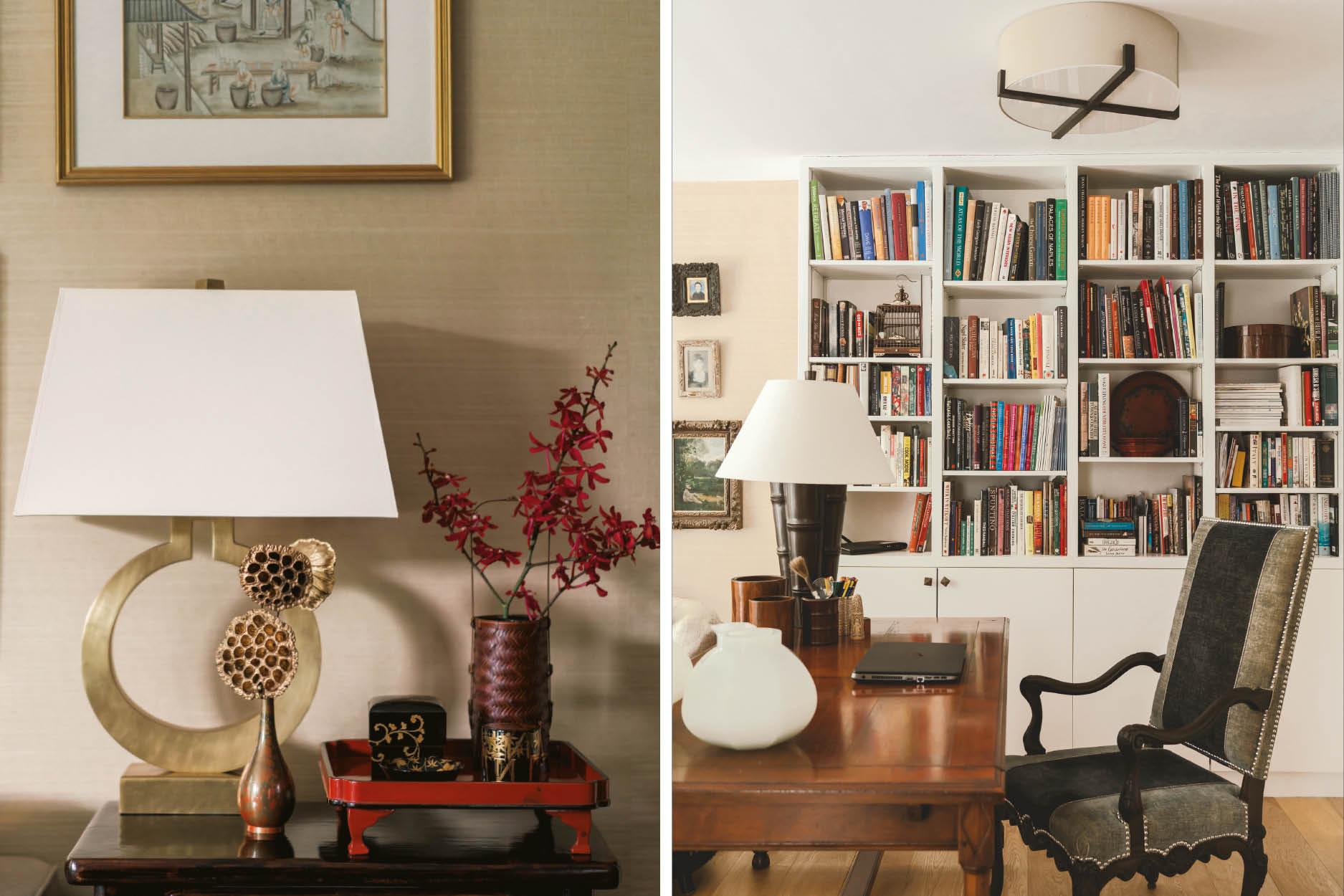 Amanda and Stephen share a preference for classic design, as evidenced by the couple's sprawling and picturesque country manor in Wiltshire, England. "We have an English home that is Georgian, with a strongly classical and traditional type of decoration," she explains. Amanda describes the style of her Sai Kung home as "sophisticated comfort with an international twist." In the sitting room, contemporary klismos chairs, a shagreen Alexander Lamont table and European bronze lighting mix with Chinese cabinets, Peking glass and Japanese artworks.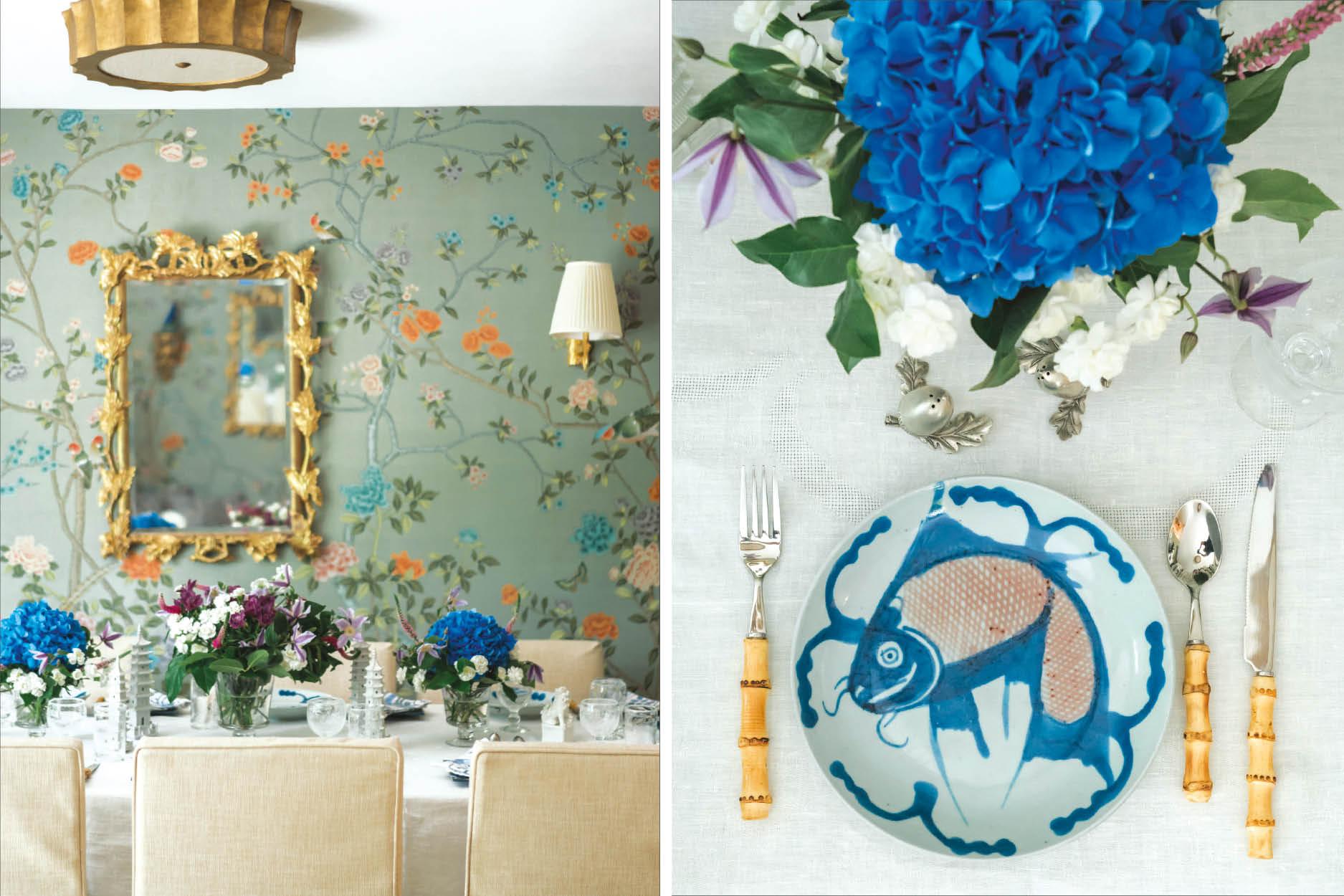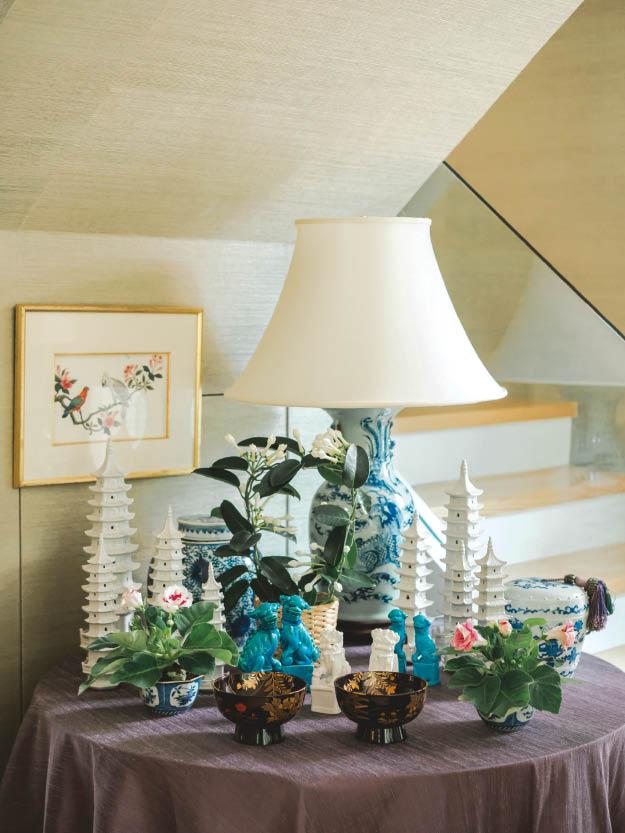 At the helm of the Altfield Group, Amanda has been dealing in antique Chinese furniture for more than 30 years. Thus, it is of little surprise that the Clarks have amassed an enviable and cultivated collection of cherished decor pieces. "We have mixed in a wonderful collection of classical pieces, along with some Chinese export pictures and works of art," says Amanda. "I love chinoiserie, so I thought it would be lovely to have a garden room on the ground floor, where in the good months of dry weather, we throw open the doors and enjoy the terraced garden all around the property." Bespoke hand-painted chinoiserie wallpaper by de Gournay adorns this garden room, which transforms into a magical dining room come nightfall, with lit candles flickering in the background.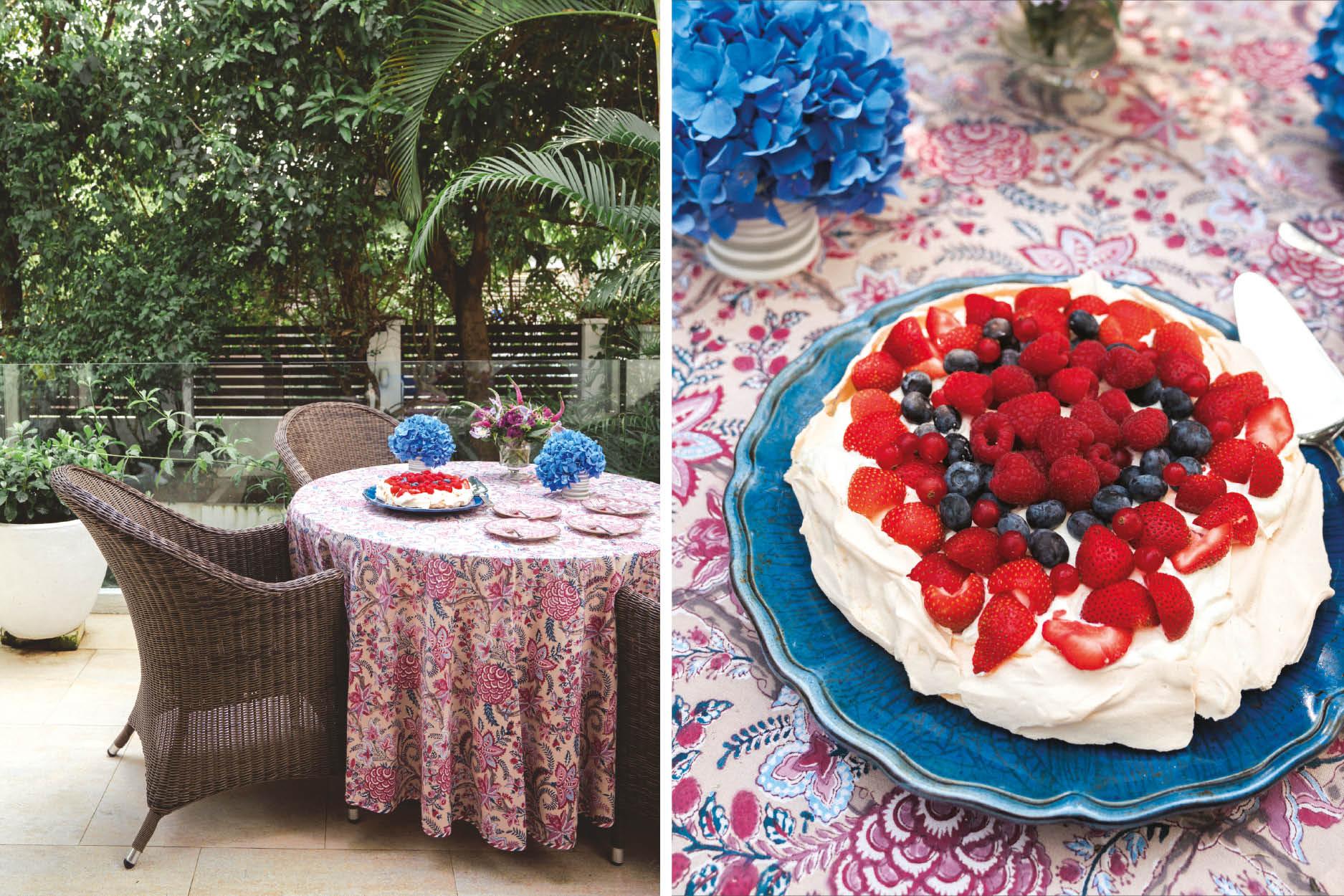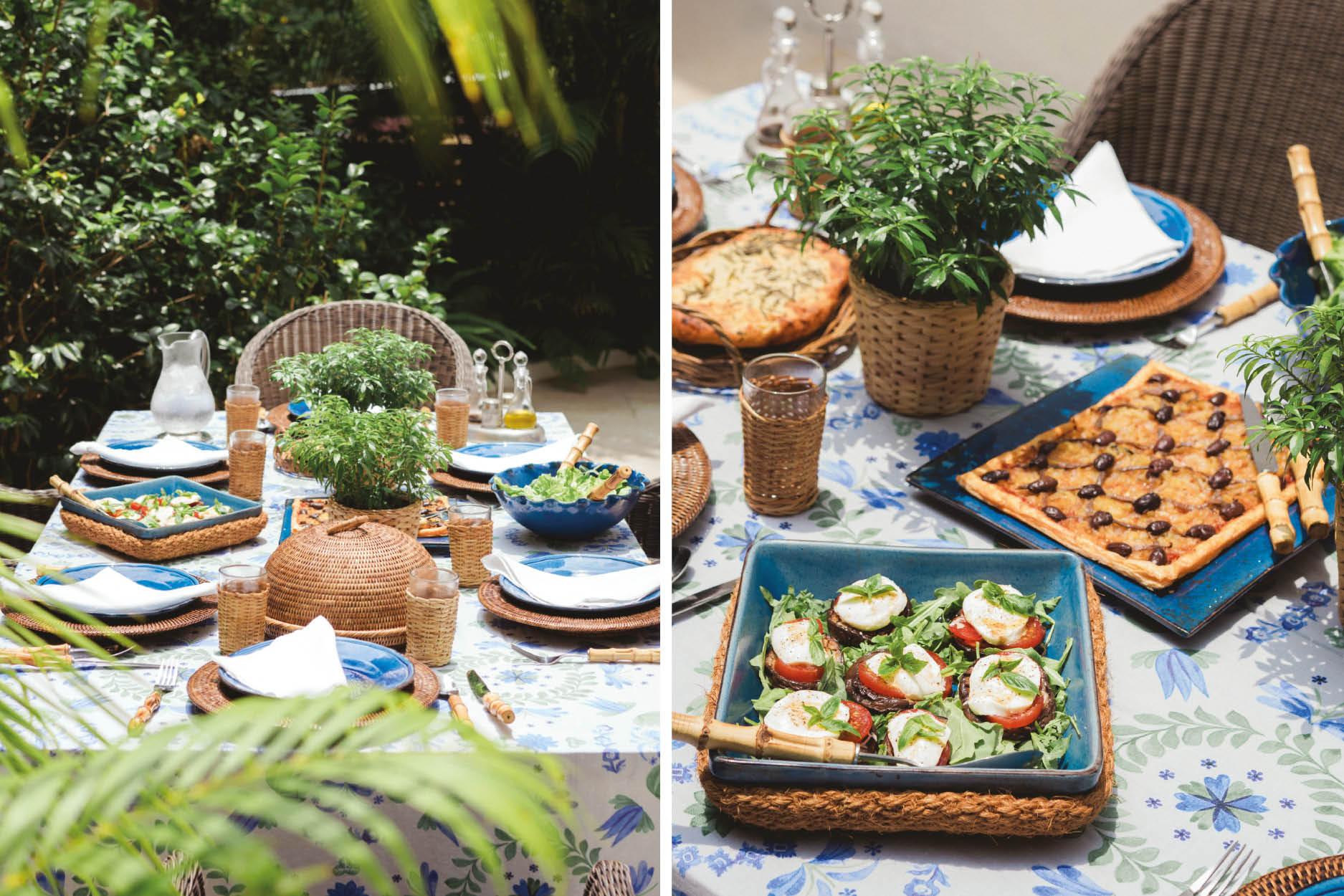 A sense of place influences the master bedroom design, which offers colour, comfort and charm in equal measure. "As we often feel as though we are 'away' when we drive out from the city for weekends, and since we are near the sea, I liked the idea of a resort decoration style for the bedroom – coral walls, unlined linen curtains and louvered shutters," enthuses Amanda. "I have always wanted a blue-and-white bathroom, so I commissioned a small tile shop in Macau to hand-decorate the wall tiles with a classic Chinese willow pattern design – it's cool and fresh, and I love it!"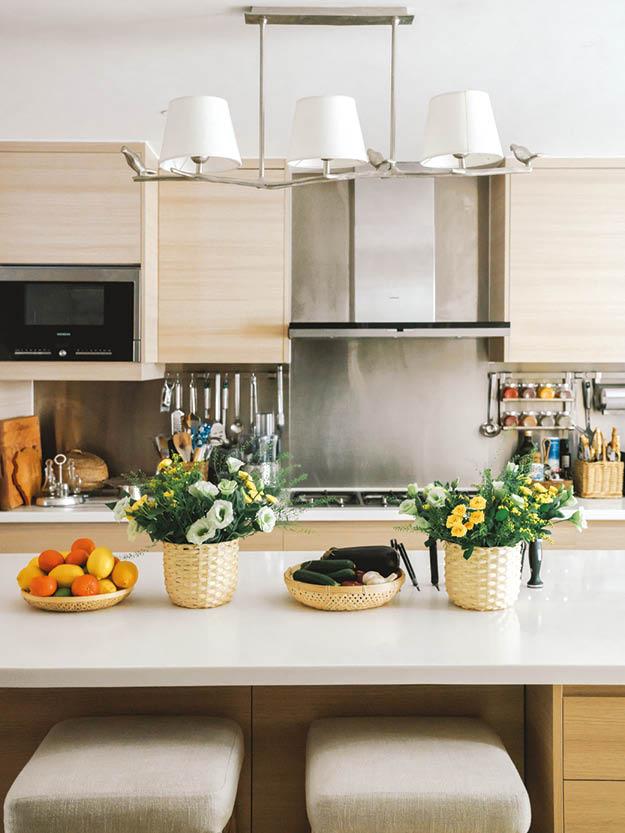 When asked about her decorating tips, Amanda stresses the importance of good flooring. "We invested in really good stone floors for the ground floor. We enter from the garden straight into the house, so it was important to have easy-to-clean flooring. We eventually decided on Fired Earth travertine limestone floors."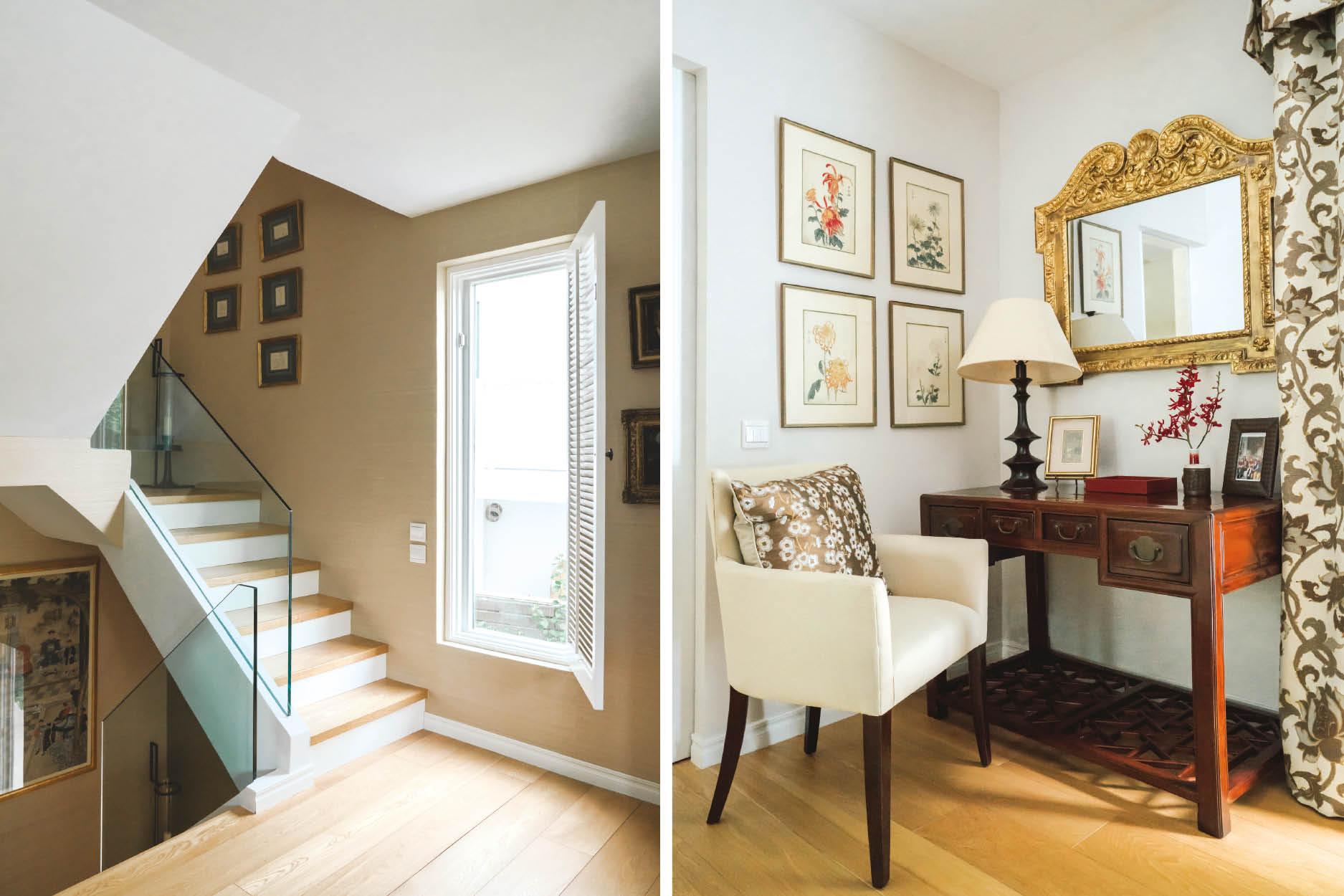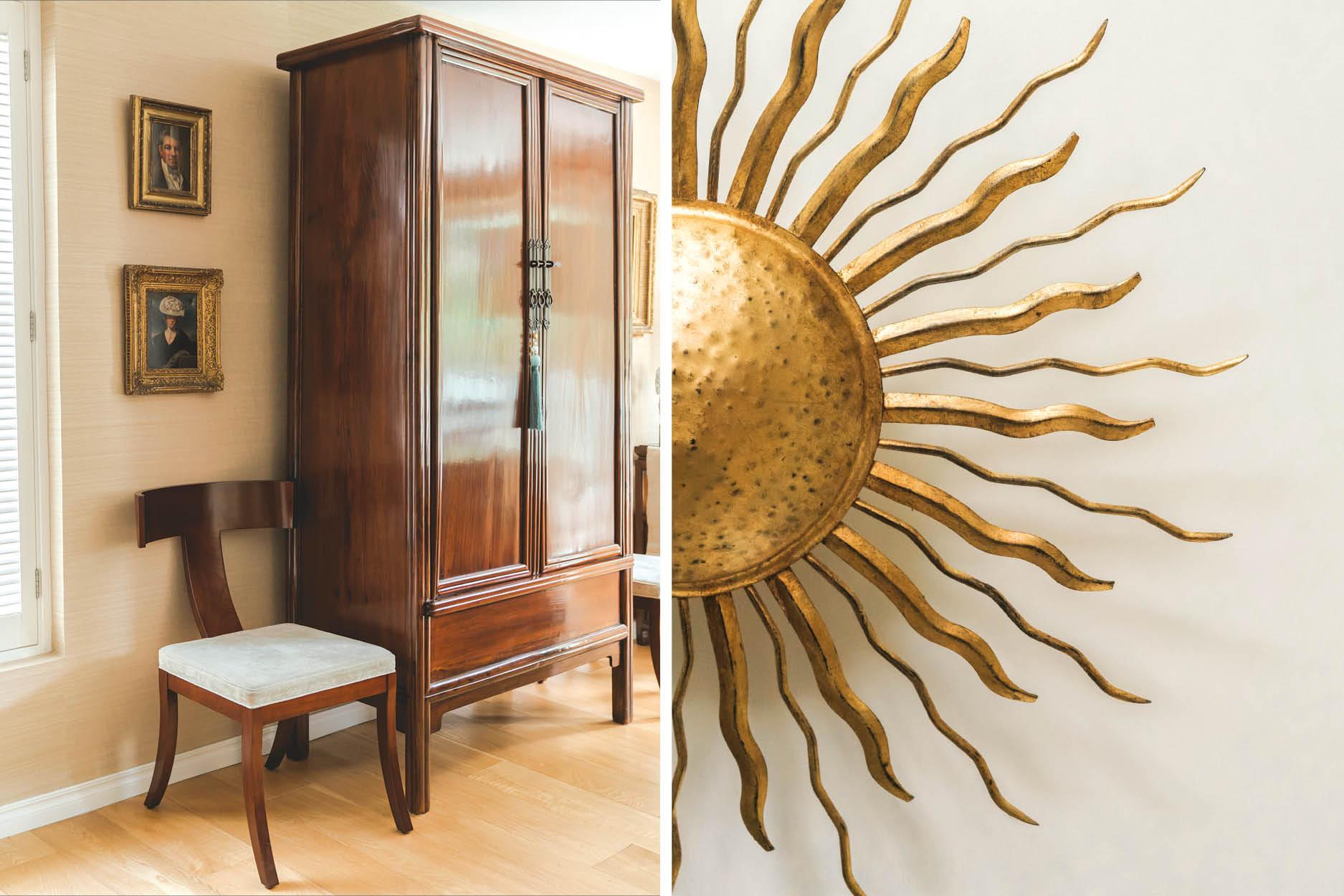 Undoubtedly, this splendid home is a harmonious expression of the couple's mutual love for Eastern and Western design, collecting and longevity. "It's the look we have always tried to represent through Altfield Gallery and Altfield Interiors," she professes. "Good things mix well and last forever."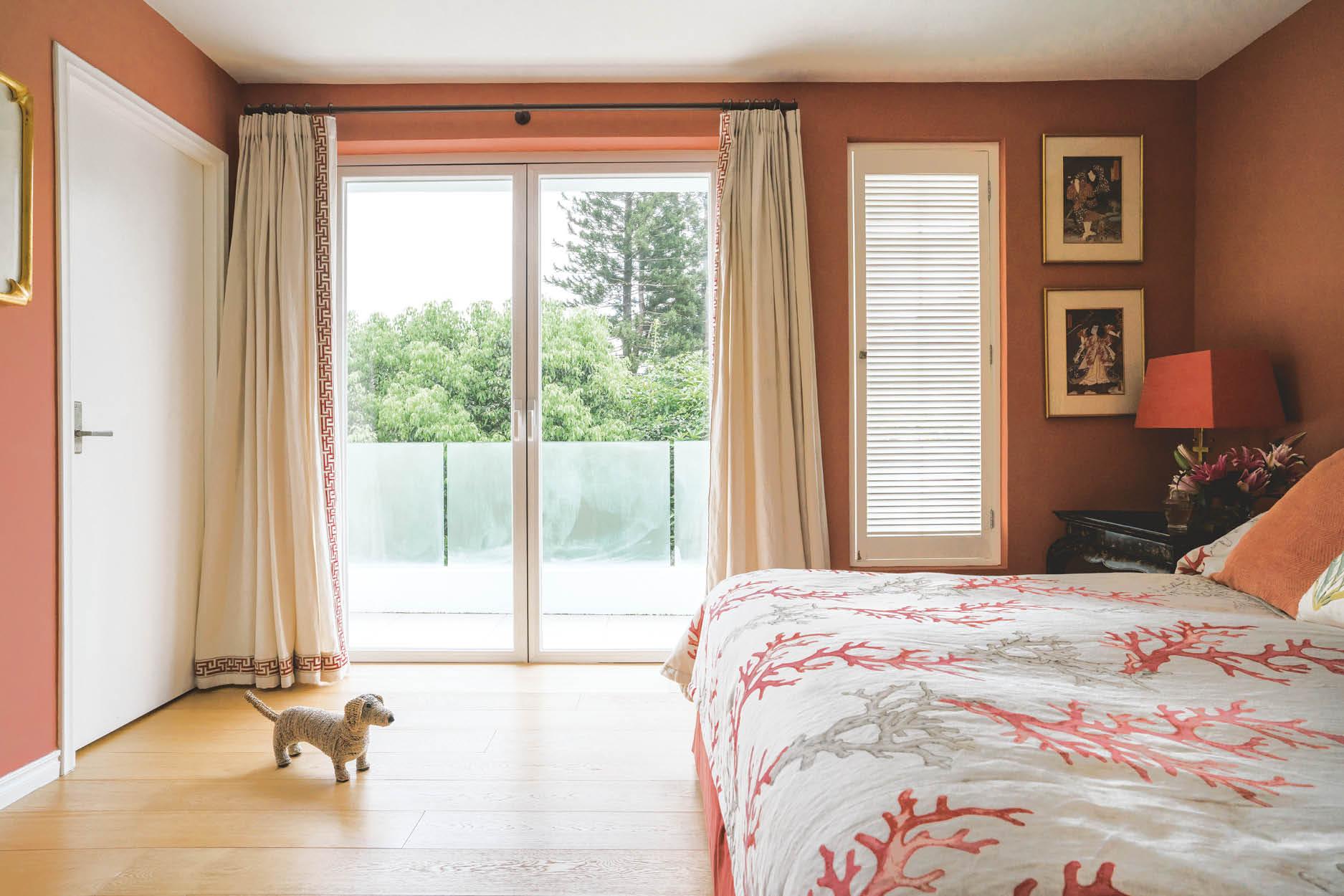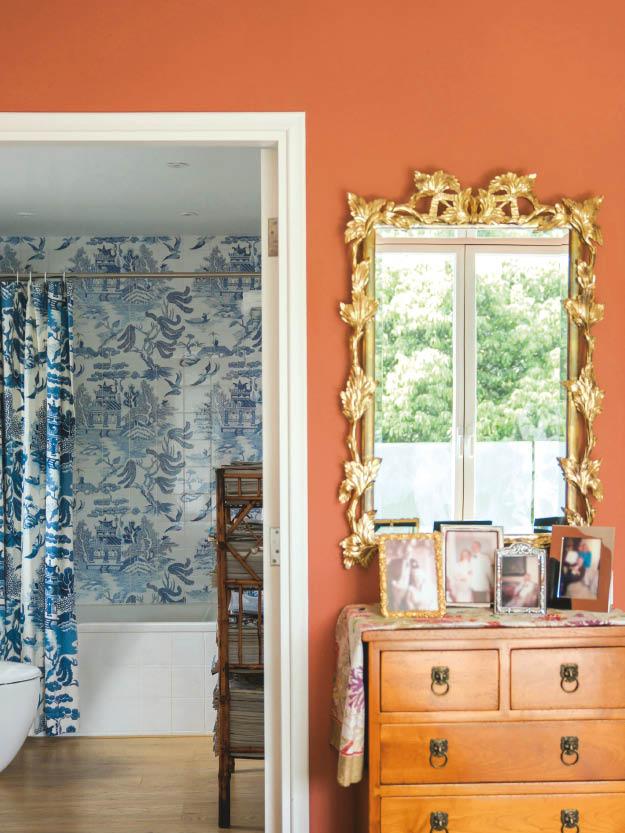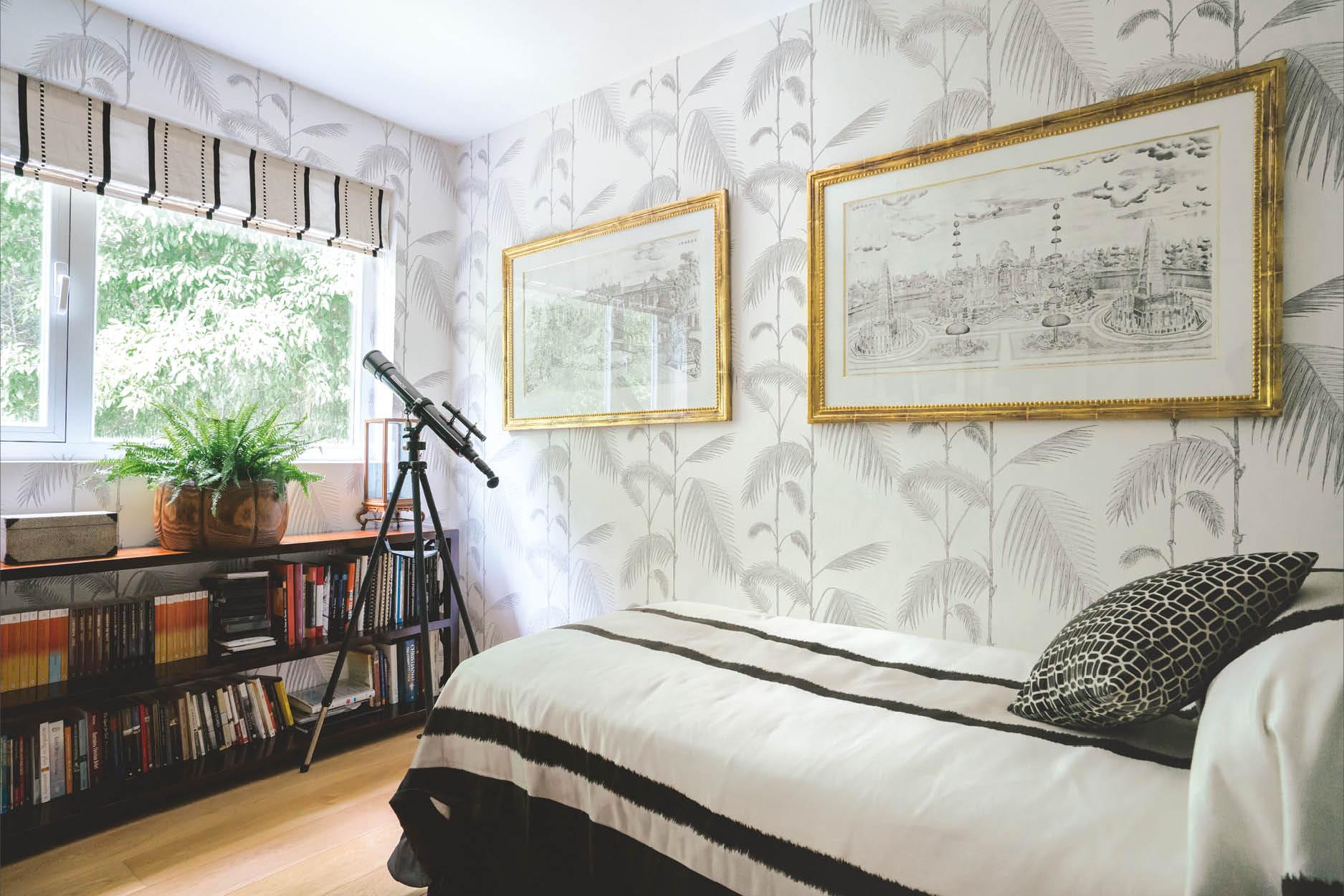 Photography: Sunfai Ng
Production: Emily Leung and Nikey Cheng
See more: Ganni's UK Flagship is a Colourful Haven Inspired by the Home of its Founders