The Copenhagen clothing brand lighting up Instagram with cult dresses, playful prints and a bold, colourful palette has opened its first store outside of Scandinavia.
Ganni's UK flagship boasts a Soho, London address on 36 Beak Street, bringing the #GanniGirls aesthetics to a wider audience.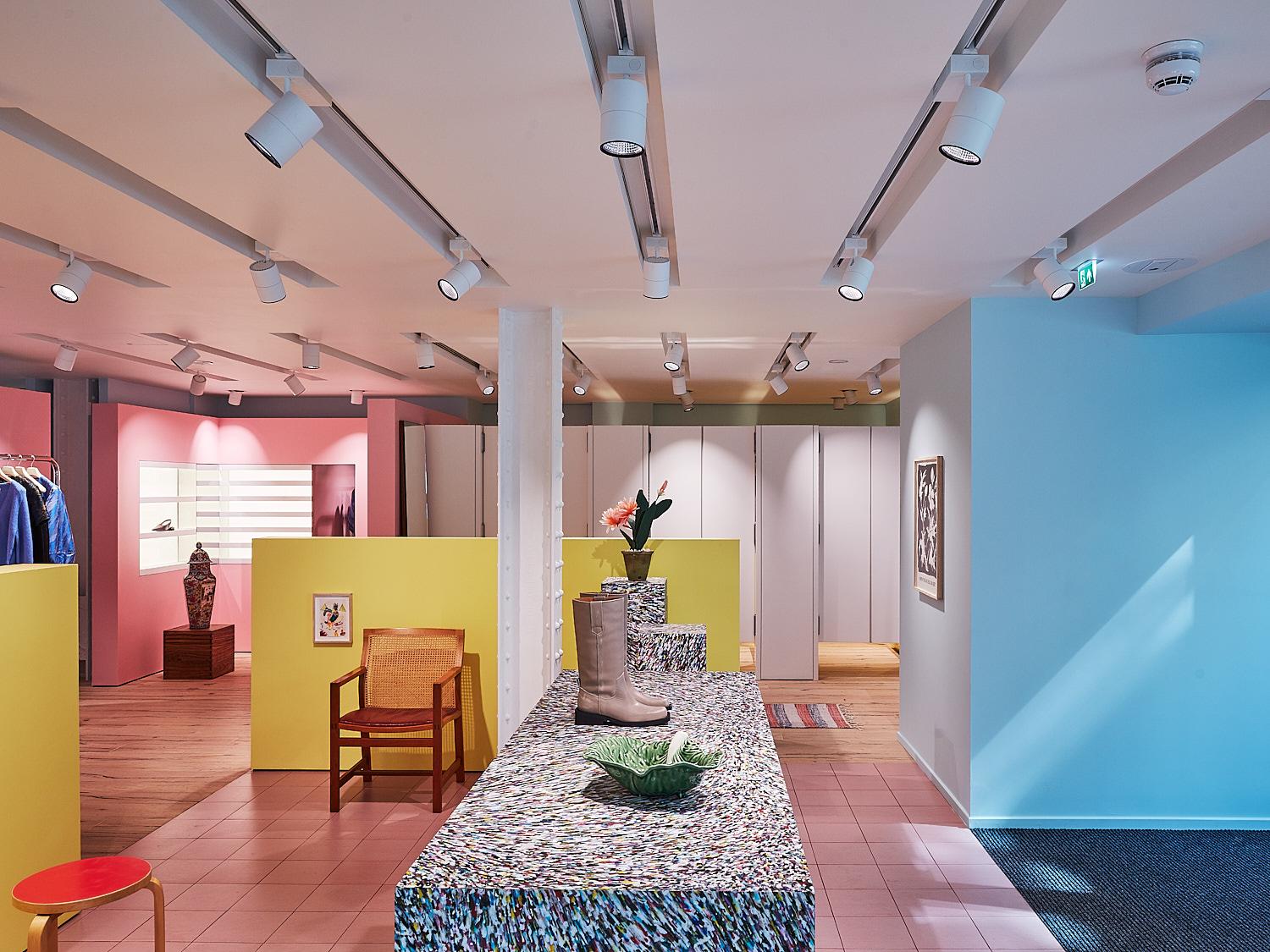 Global fans of the brand previously had to get their Ganni fix online or through select boutiques, apart from the 22 brick-and-mortar stores currently only in Norway, Denmark, and Sweden.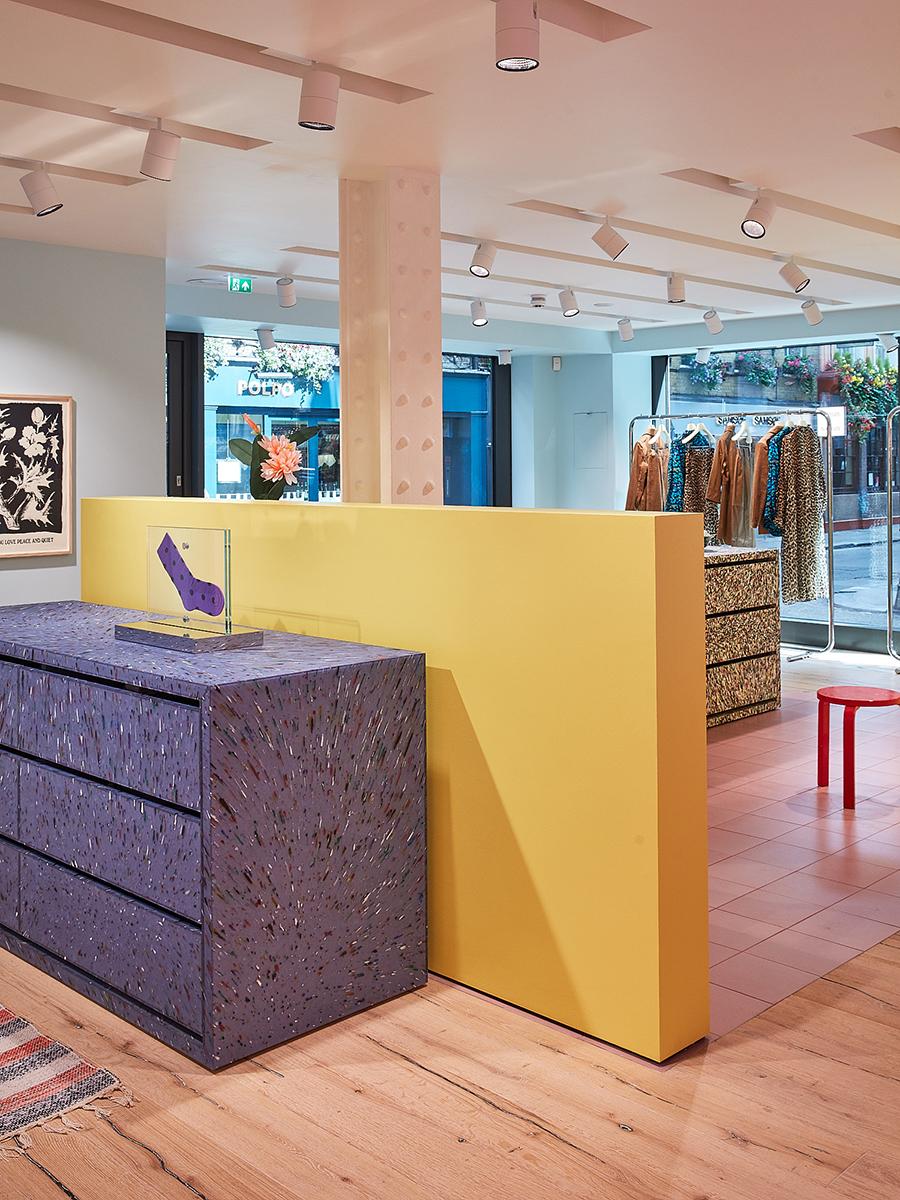 The London store is the first in a pipeline that includes New York City and Los Angeles as part of the brand's global expansion.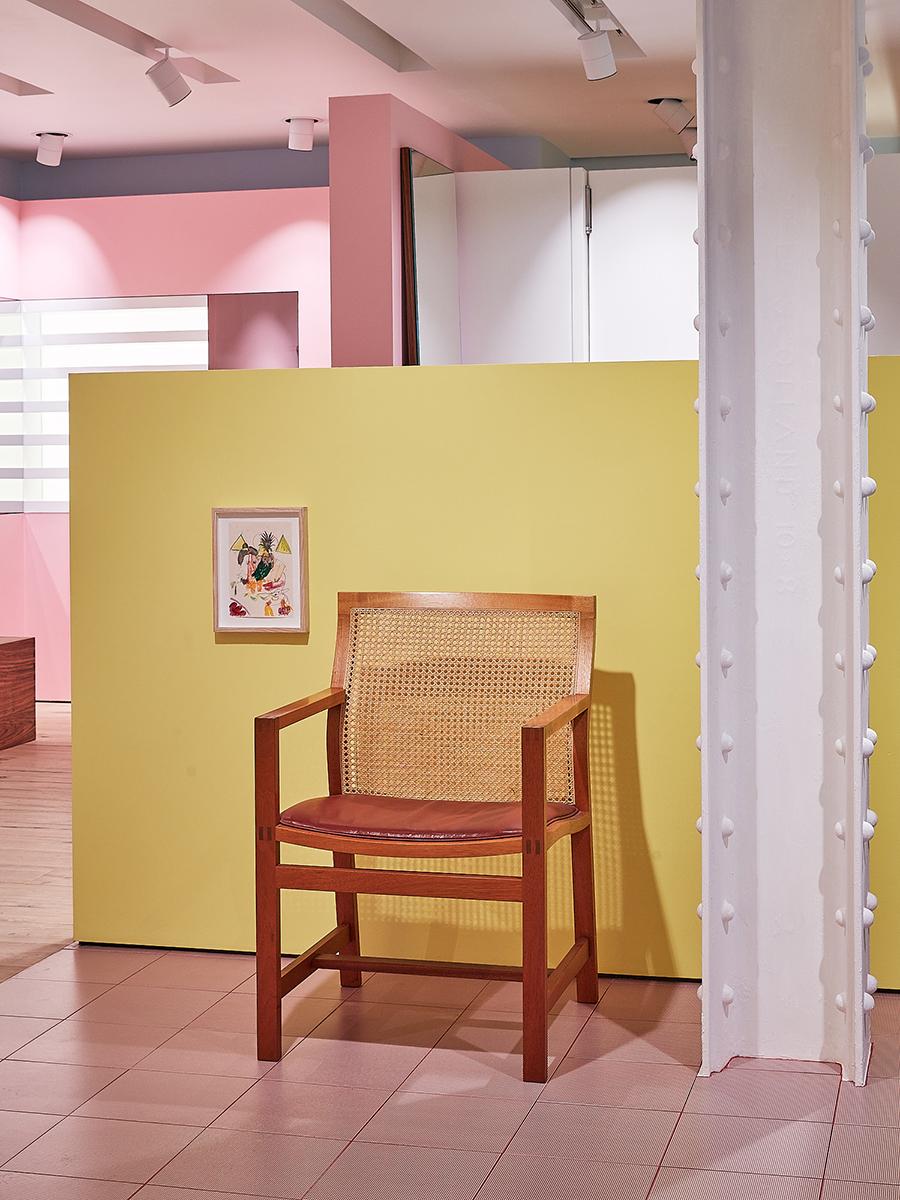 Designed in collaboration with fellow Copenhagen-based Stamuli Architects, the London store reflects the fun and colourful DNA that the brand is known for.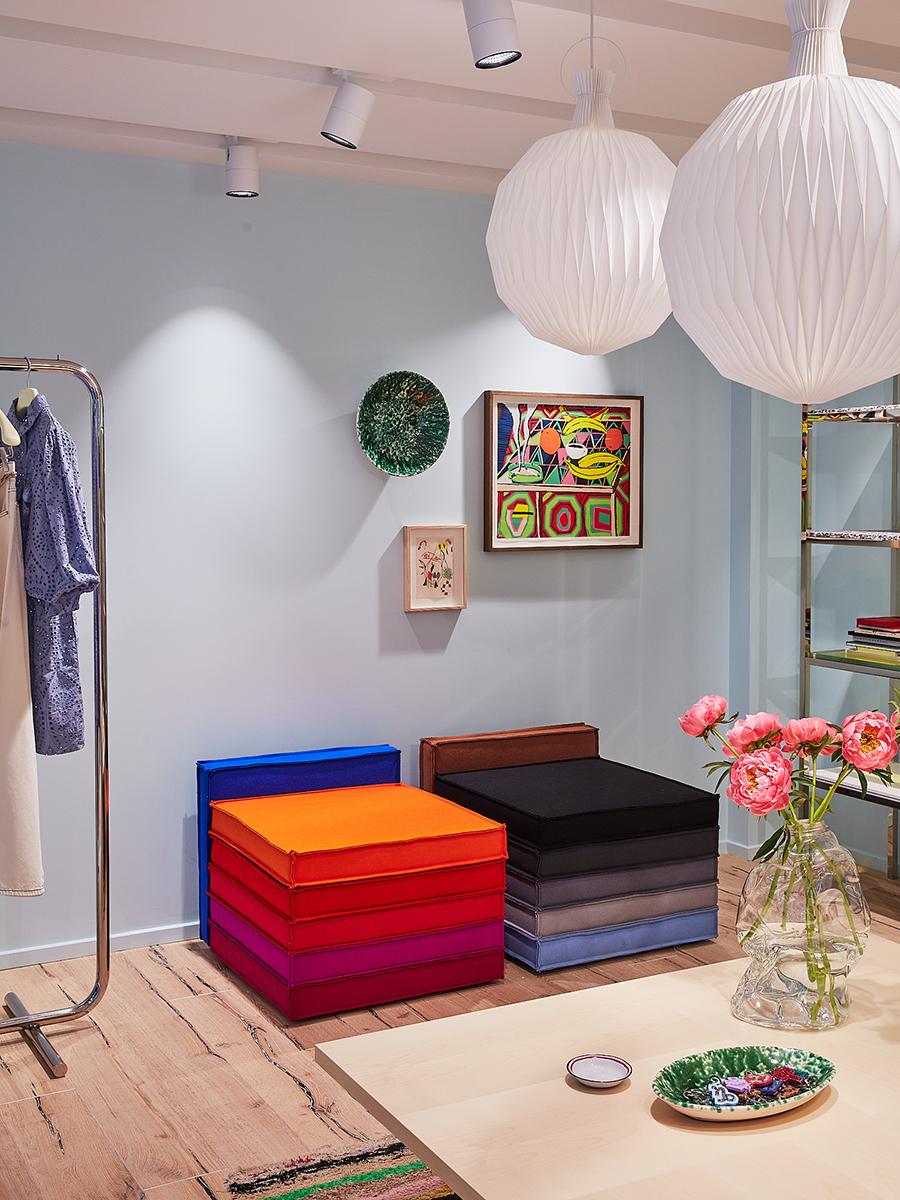 A plethora of pinks, blues, and yellows, as well as a number of paint splatter-inspired patterns and textures dominate the 2,750sqft space.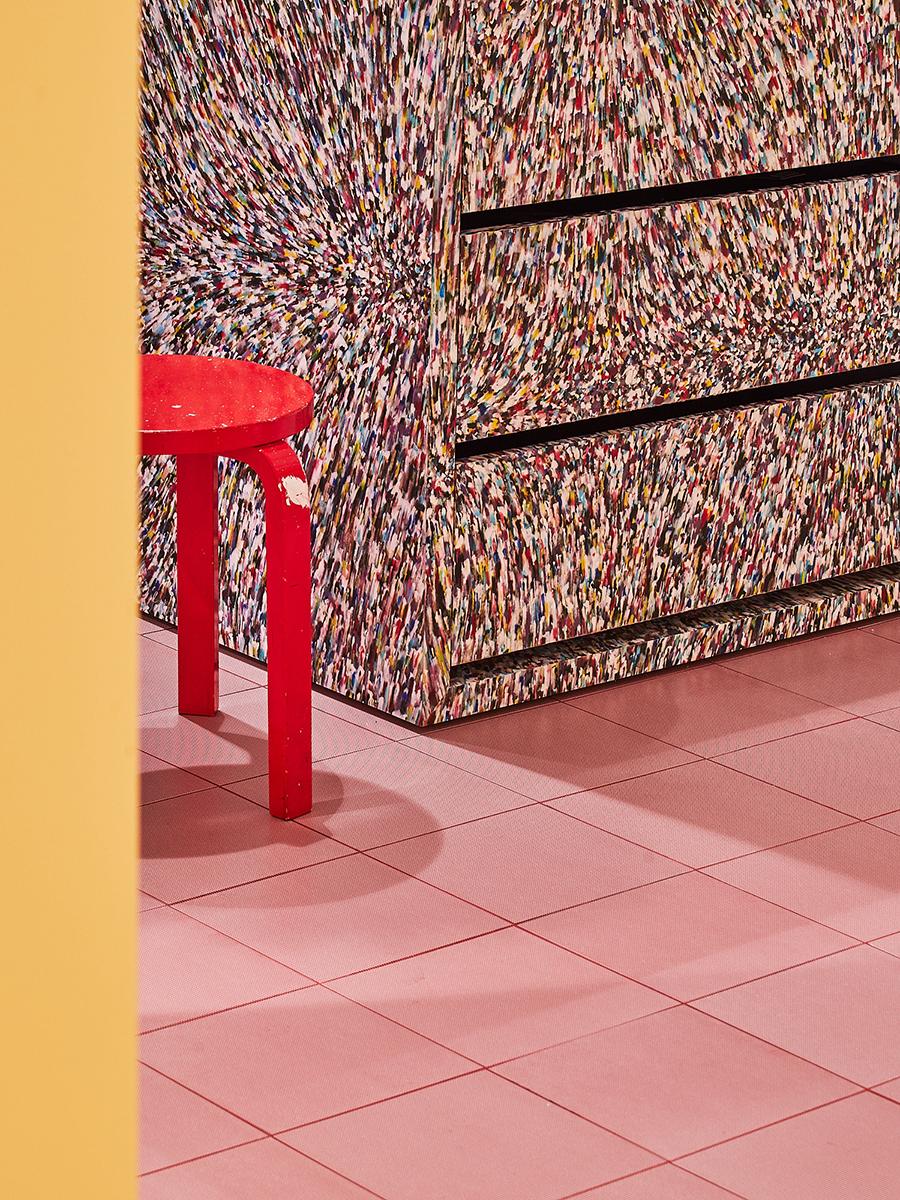 The store takes inspiration from the home of the founders themselves, Ditte and Nicolaj Reffstrup, the wife-and-husband duo who started Ganni in 2010.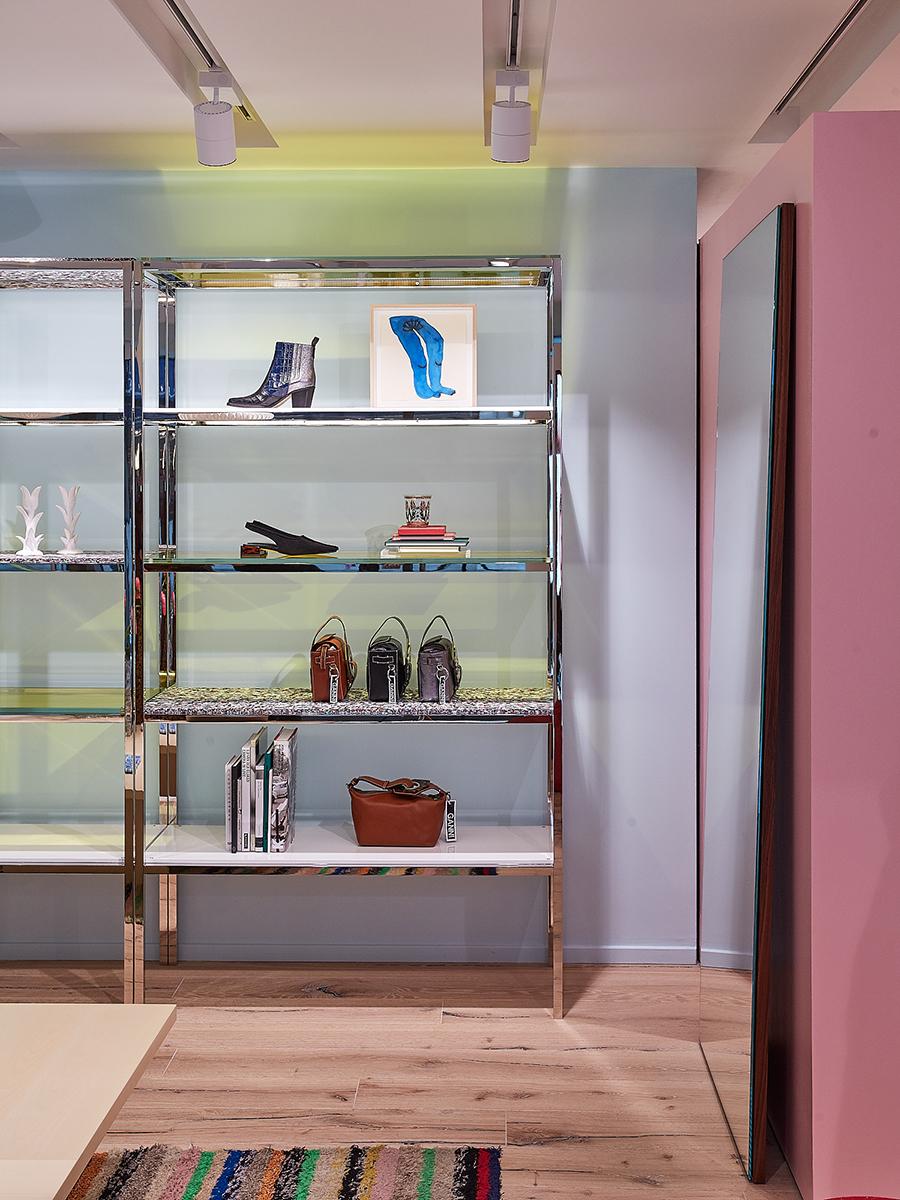 Tiles in red, carpets in stripes, and wooden floors also feature in the playful space.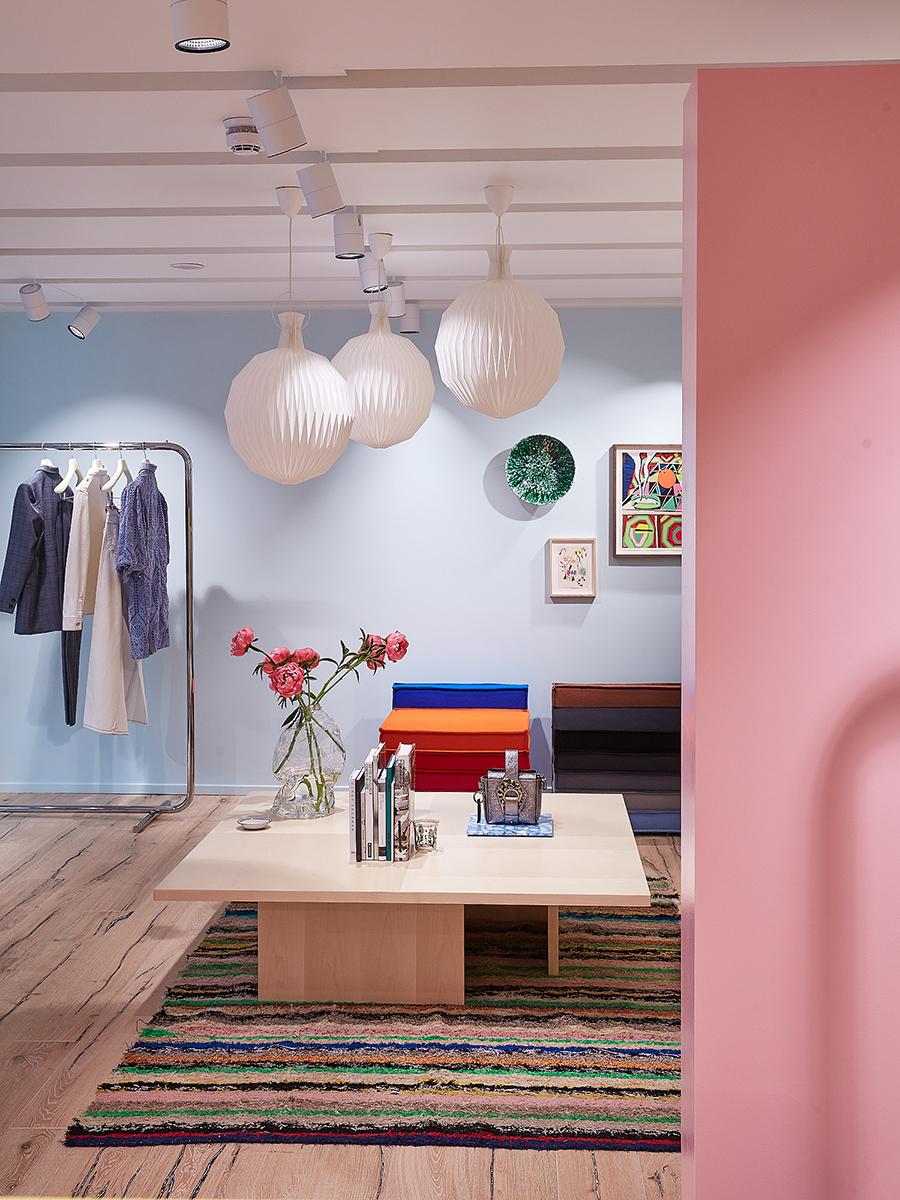 Artworks by Emma Kohlman and Monica Kim Garza – favourites of Ditte – feature in the store, as well as a papier-mâché sculpture by Misaki Kawai from The Apartment, a design gallery in Copenhagen.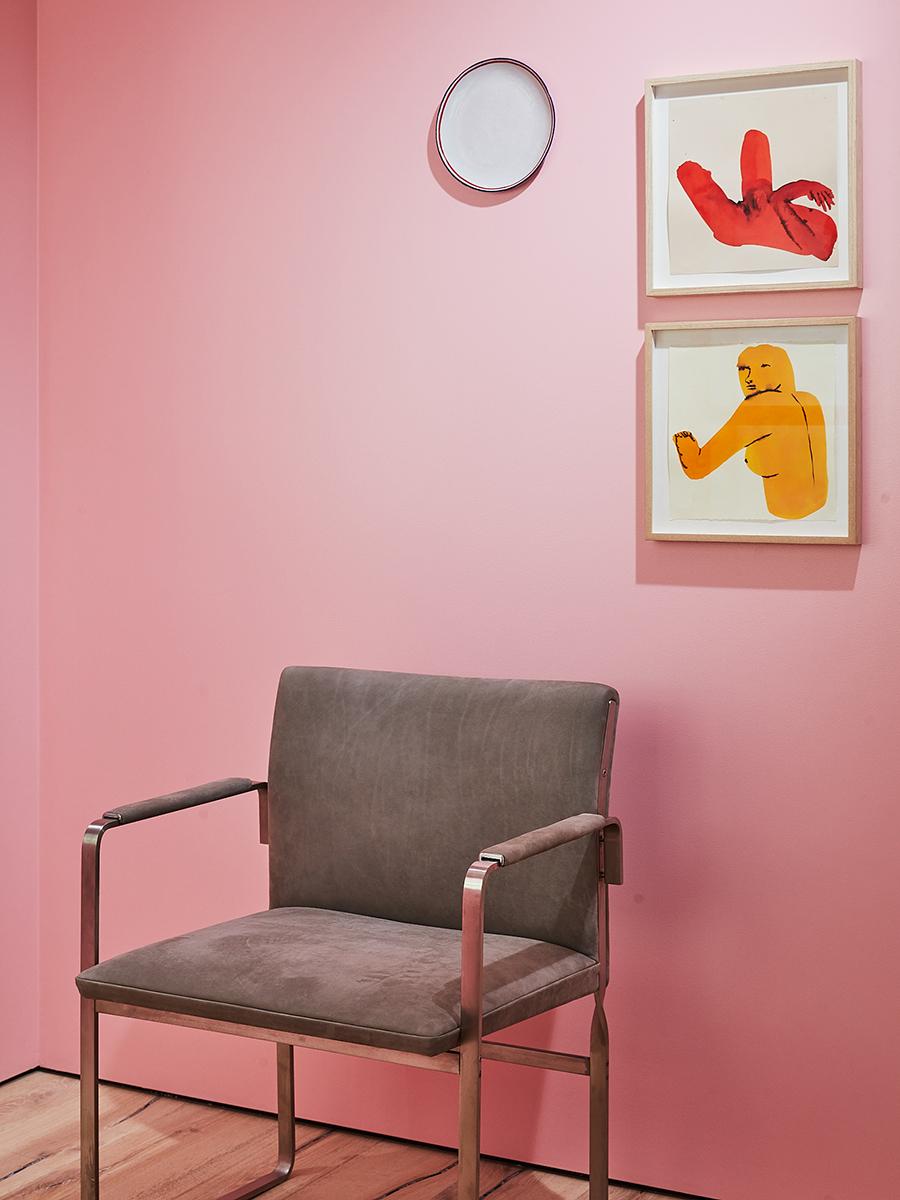 More than reflecting a touch of the founders' residence, Ganni Beak Street also showcases the brand's eco-conscious ethos, with merchandise displayed on chests of drawers made from recycled plastic, rugs made from upcycled fabric, and trays featuring repurposed cloth.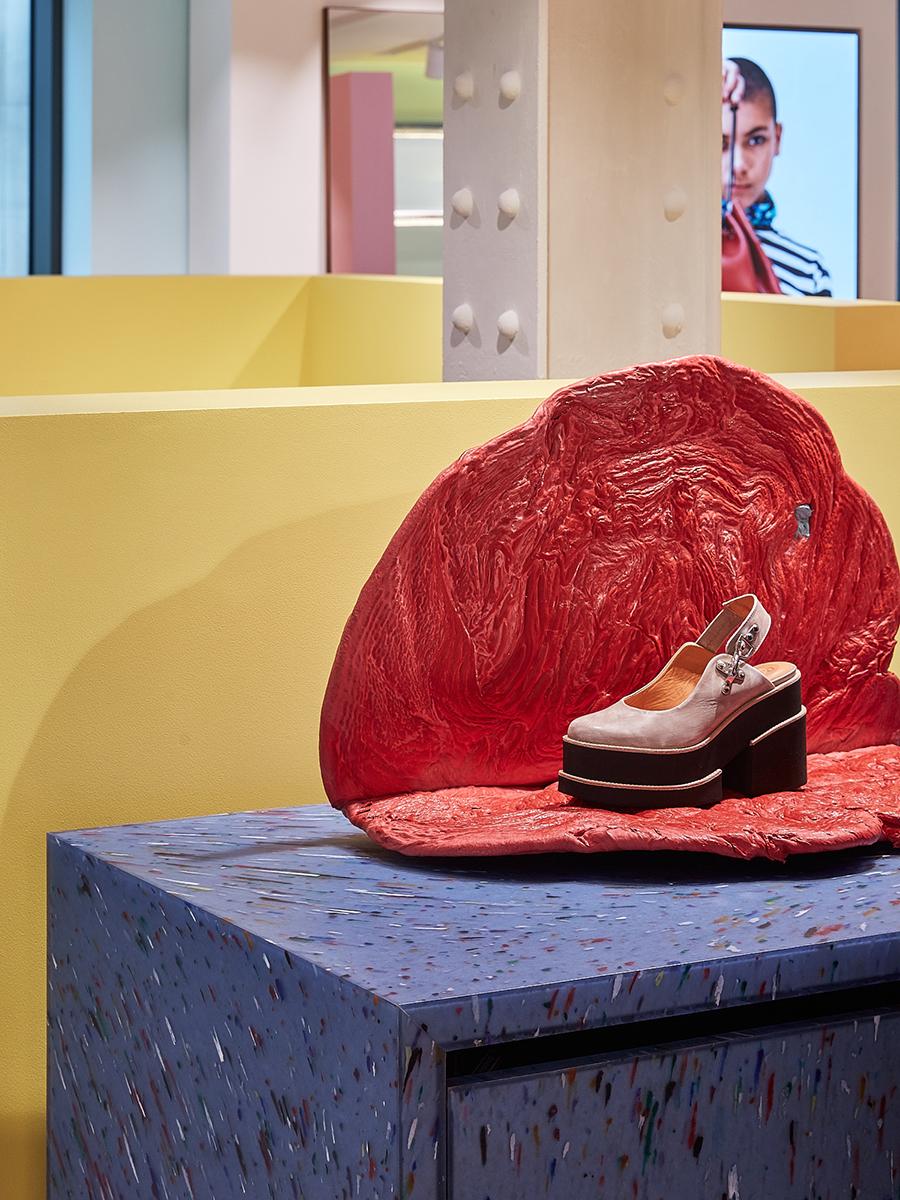 These environmentally-friendly elements come on top of the brand's use of recycled packaging for customer returns, as well as the 'Take Back' scheme they're implementing in the Beak Street store, where collection boxes invite customers to donate old clothes and shoes from any brand in support of I:CO, a company that facilitates the collection, sorting, recycling, and reuse of used clothing and footwear.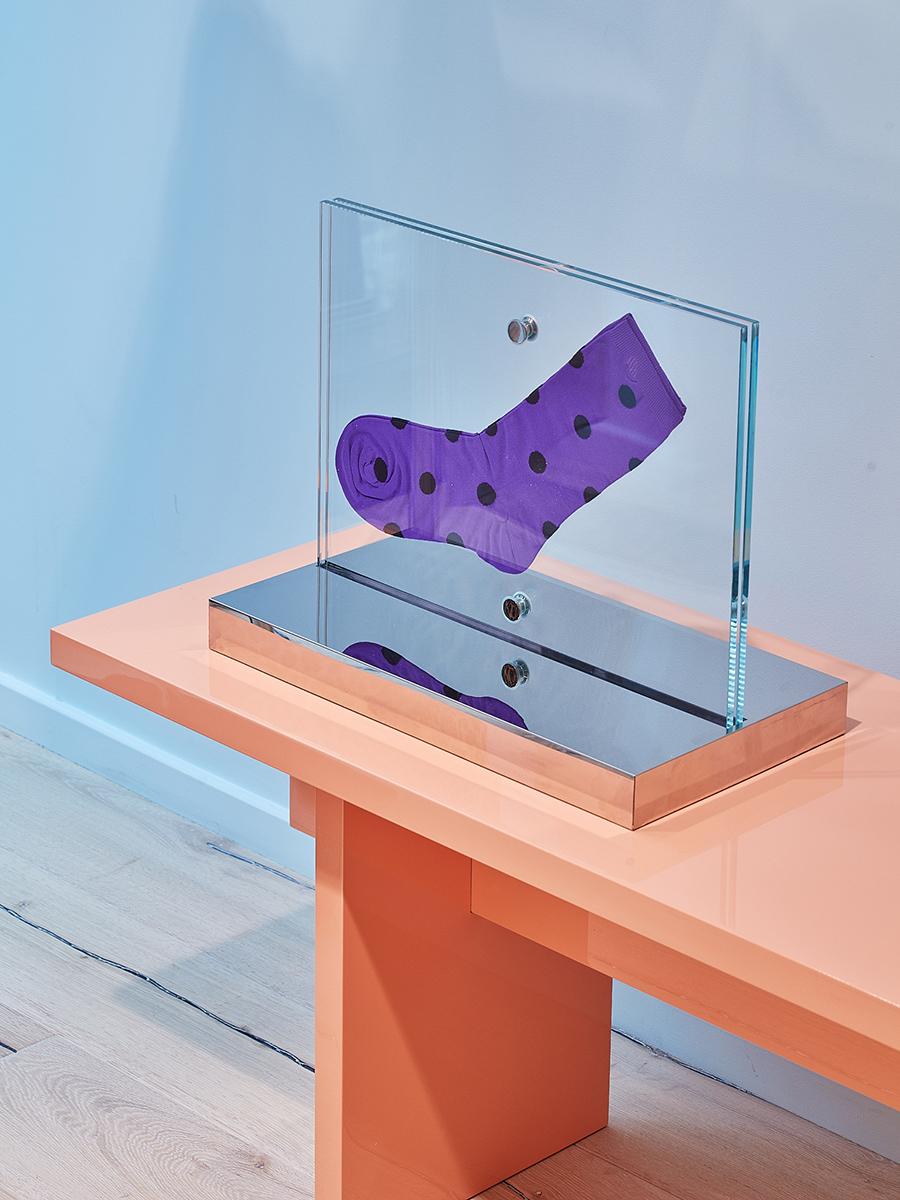 Known for departing from the rich neutrals and luxe minimalism long espoused by Scandinavian style, Ganni has made its mark in the fashion set for its fun and colourful take on clothing. Its new store debuts with three London-exclusive pieces, including a leather top and skirt printed with yellow flowers.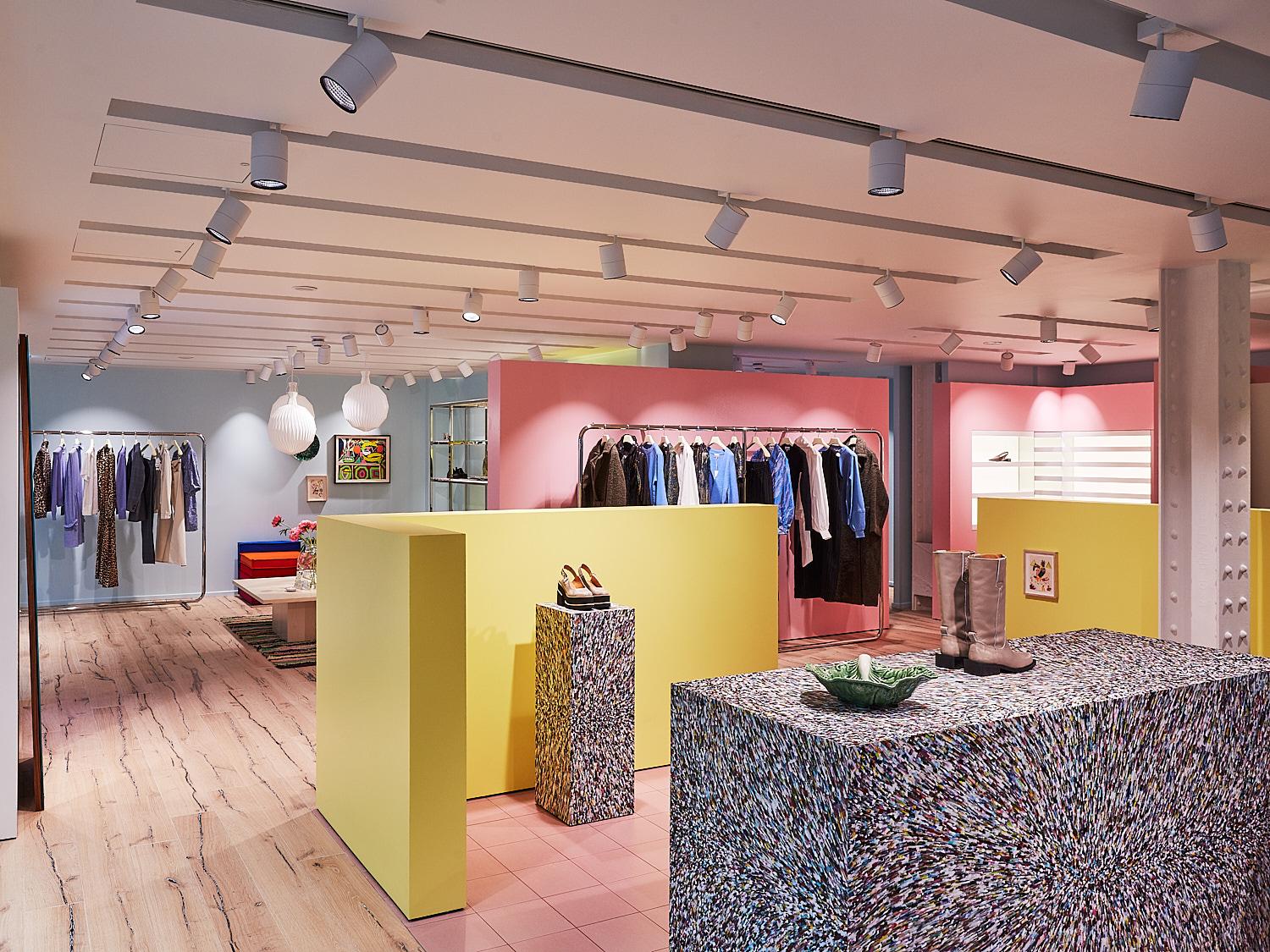 Photography courtesy of Ganni
See more: Birkenstock's New Showroom is Set in a Parisian Apartment