Overlooking the majestic Nymphenburg Palace, the 9,000-square-feet property dating back to the 18th century took more than two years to complete.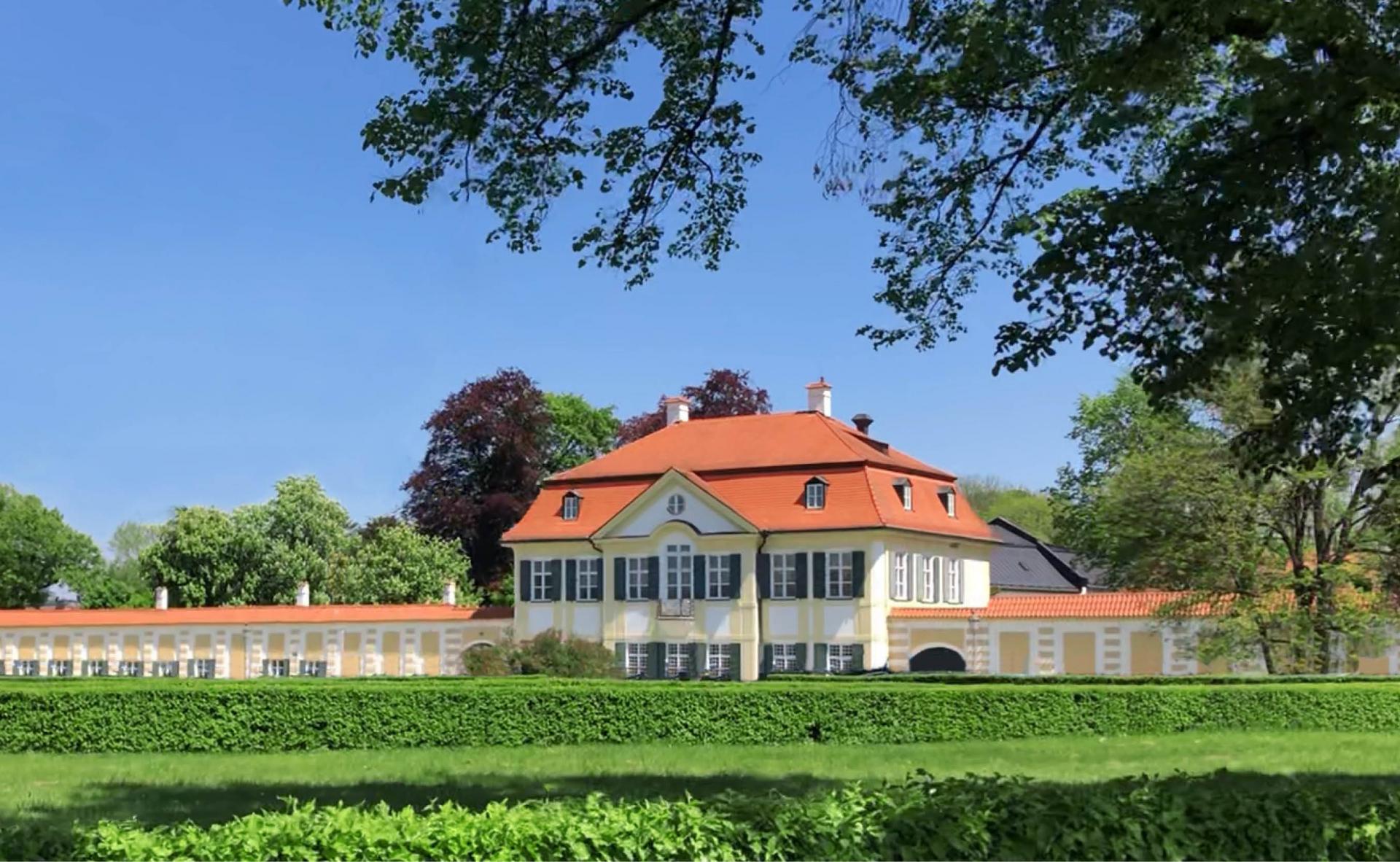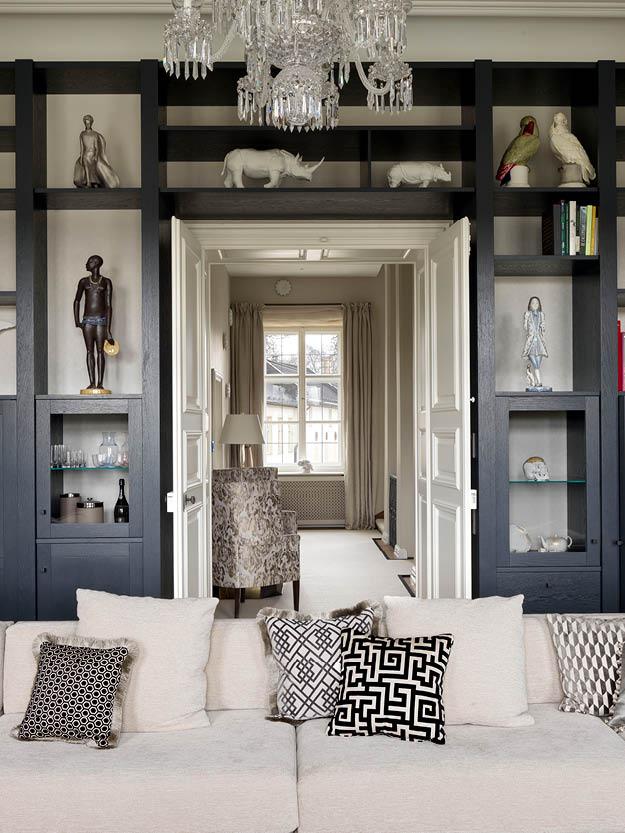 It features seven bathrooms, four bedrooms, three living rooms, an airy dining room, a fully-equipped kitchen, fitness centre, conference suite, home cinema and wine cellar. To reflect its palatial setting, the Residence showcases an array of bespoke Nymphenburg porcelain furniture by the Nymphenburg workshop, known for exquisite avant-garde and tailor-made designs for four centuries. The premium porcelain can be found anywhere in this private residence – from the dinnerware and tableware to the decorative art pieces showcased in the guestrooms.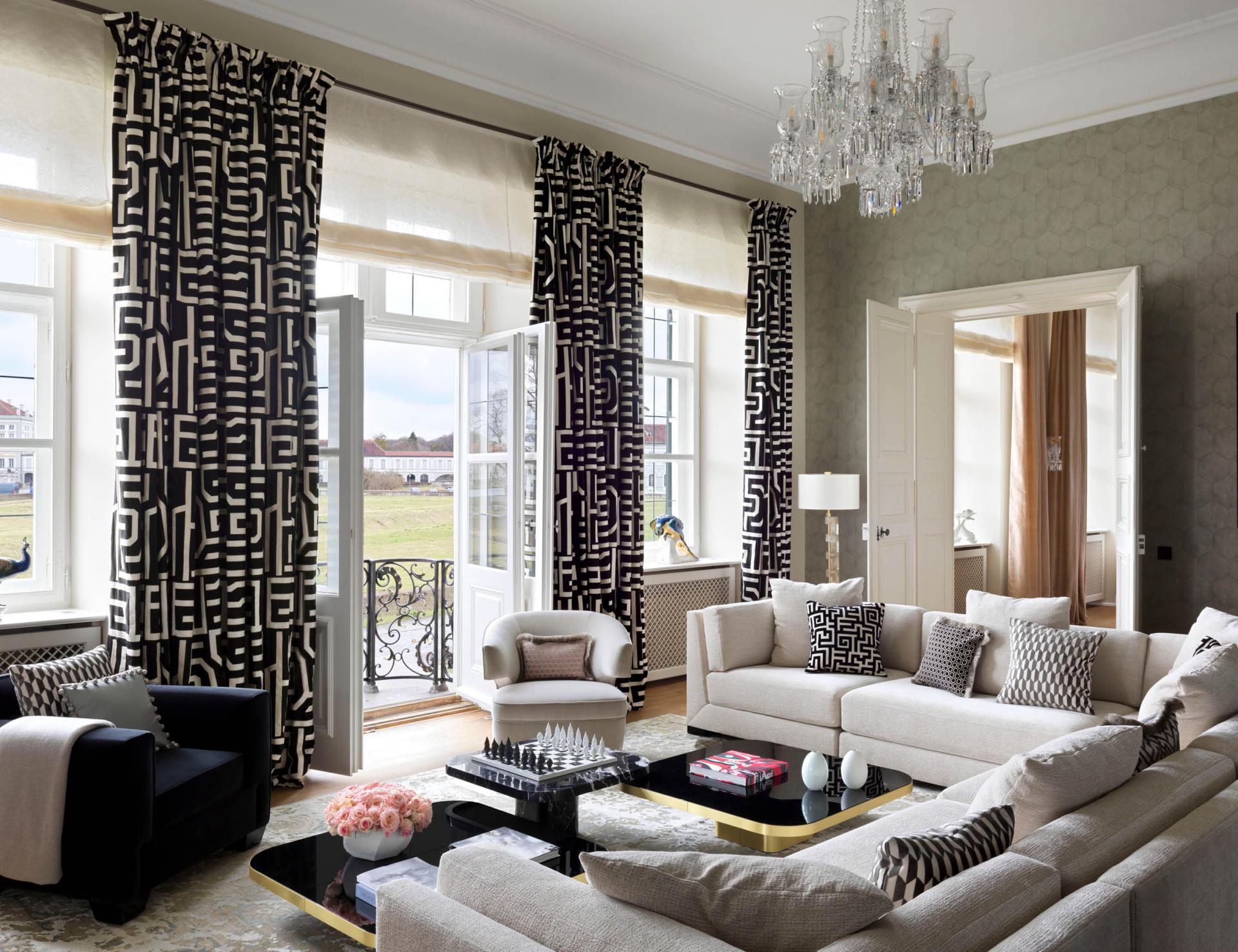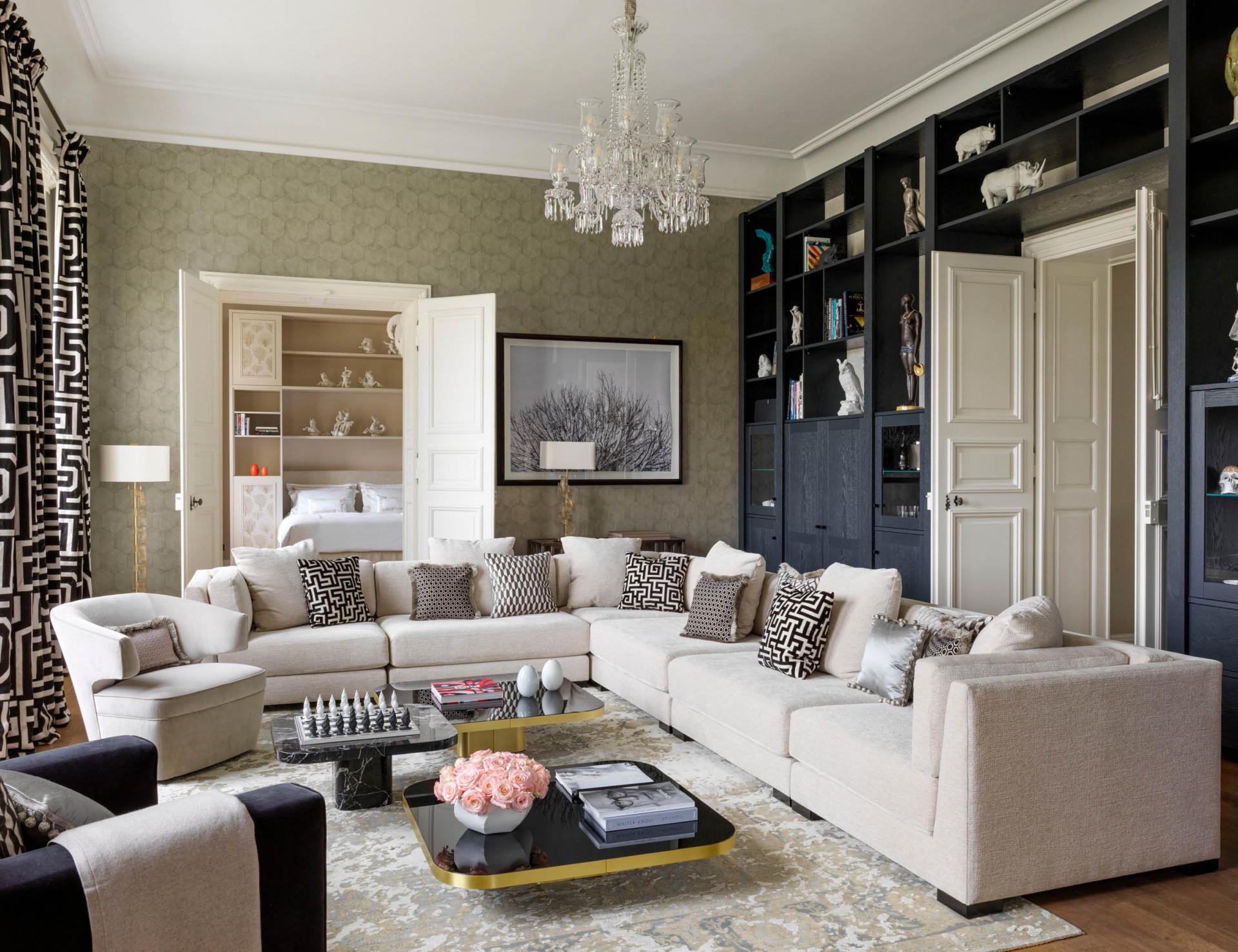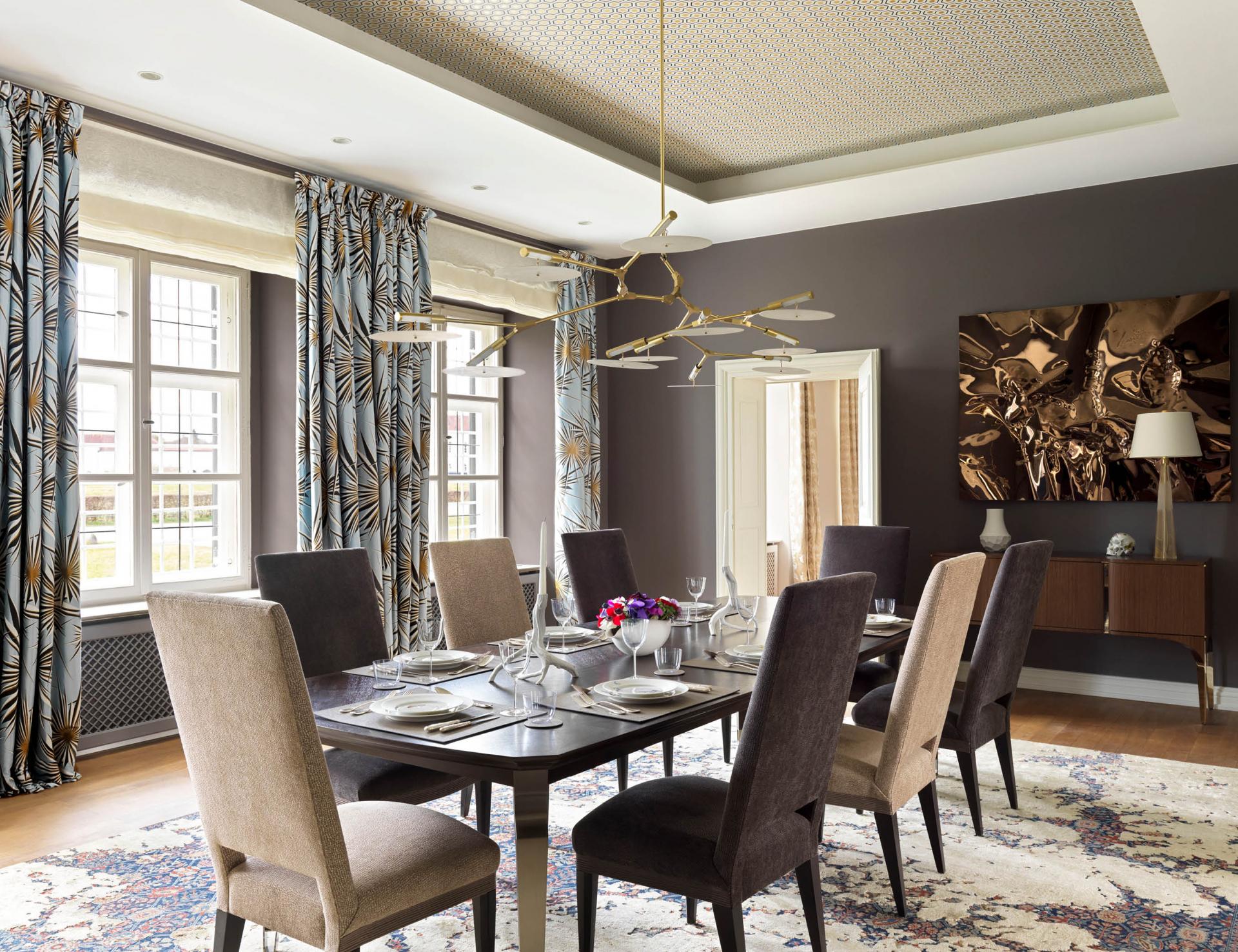 Conceived by Munich-based interior firm Mang Mauritz Design, the interior is whimsical and elegant. For example, the Ladies' Room in soft pastels is decorated with vintage bird cages. Each of them carry a porcelain bird from the Nymphenburg Collection inside. The Gentlemen's Room, done in darker tones, features dogs as its primary theme, underscored by the decorative artworks. Meanwhile, the Blue Room on the upper floor presents a beautiful dark blue backdrop complete with a painted starry sky with dazzling constellations on the side wall, while the children's bedroom showcases a lively circus theme, completed with wallpaper by Cole & Son and a collection of animal figurines. In one bathroom, butterflies flutter across the walls while another takes design cues from an aquarium, with hand-painted goldfish swimming across the porcelain tiles. A third bathroom recreates the lush setting of a safari with a relief in pâte-sur-pâte technique.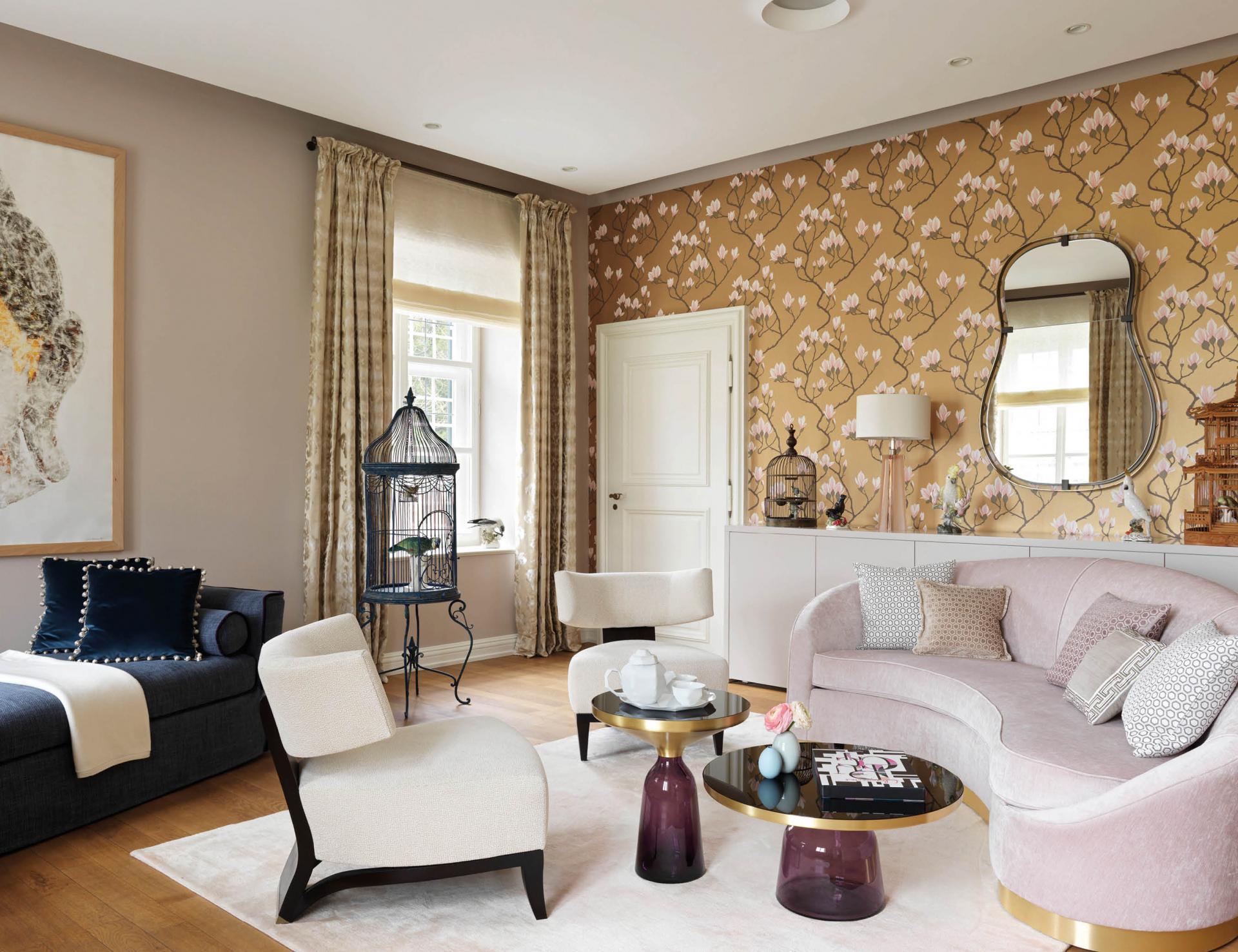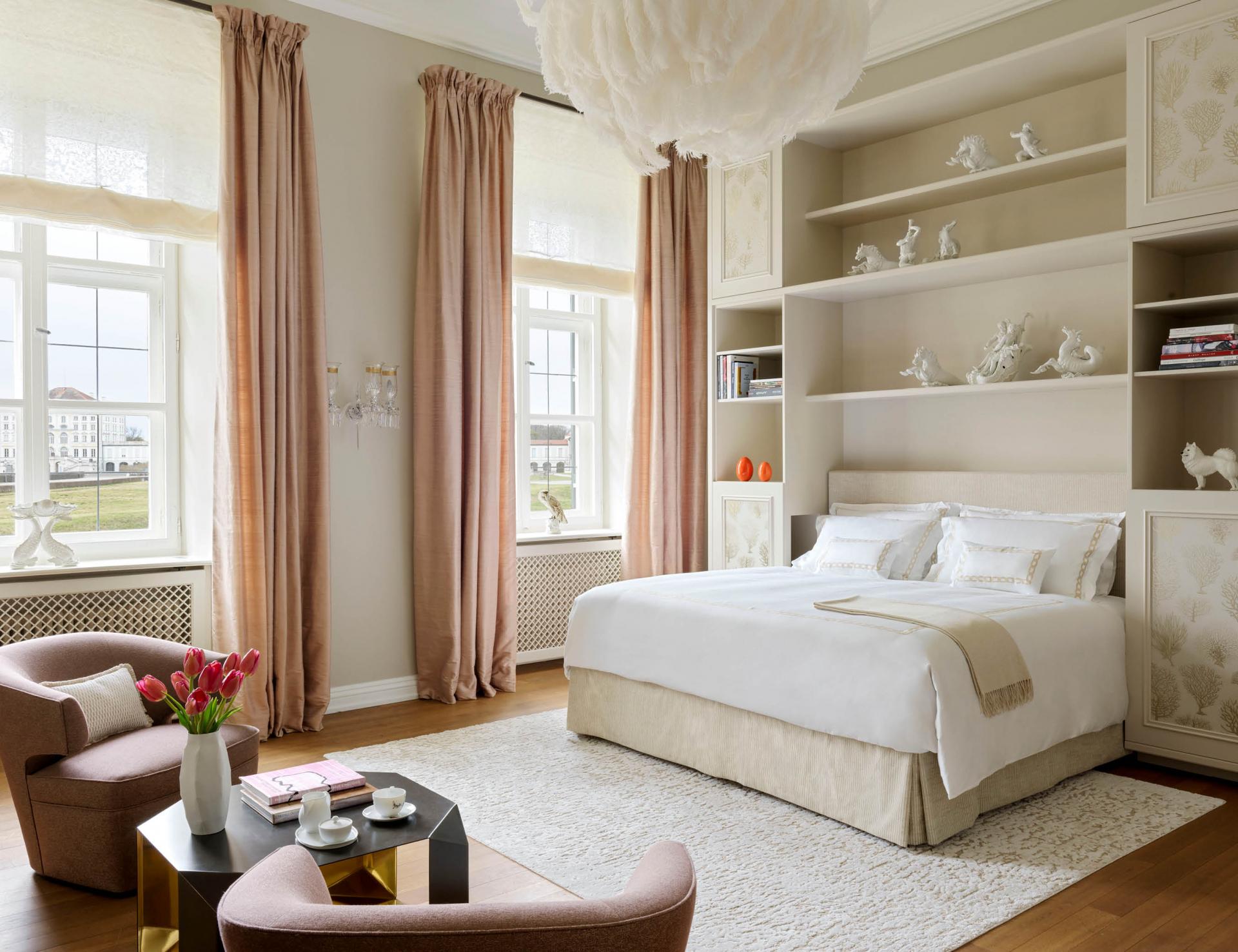 The three-story Residence also features the Royal Bavarian Spa on the first floor, which provides a regal setting with a traditional blue-and-white colour scheme enhanced by delicate 24-carat gold detailing hand-painted views of royal Bavarian castles, such as Neuschwanstein, Hohenschwangau and Herrenchiemsee. The private wellness-room and sauna built by Corso Saunamanufaktur take inspiration from the patterns of Dominikus Auliczeks' famous Pearl tableware, which was designed in 1792 and has been produced by Porzellan Manufaktur Nymphenburg to this day.