Located at the Ballygunge neighbourhood in Kolkata – one of the most affluent localities in India – this 3,230 sq ft apartment is an architectural nod to Antoni Gaudi's avant-garde interpretation of nature, jointly conceived by Mumbai-based design practice Morphlab and Indian furniture brand Scarlet Splendour.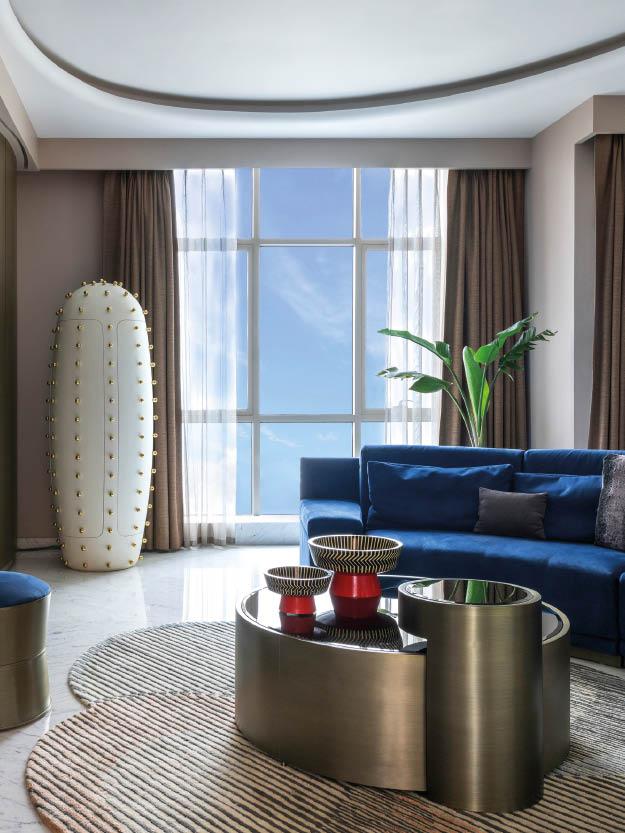 "Our design practice is heavily inspired by the evolution of natural forms," says Sahil Jain, principal architect at Morphlab. "For this project, our concept was based on abstract, organic forms inspired by local clay-craft techniques." Scroll through the gallery below (Photograhy: PHX India; Production: Nikey Cheng) to find out more about the mesmerising design: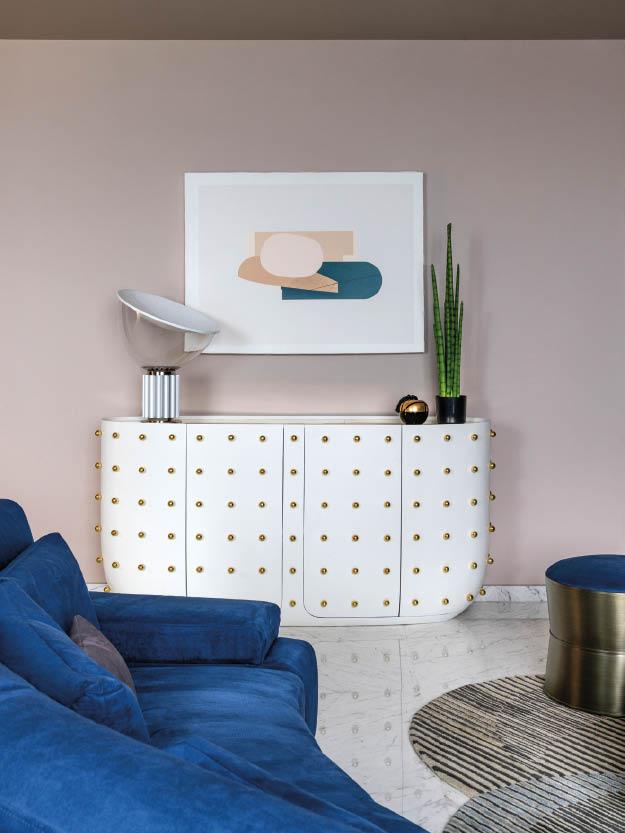 Scarlet Splendour's Oasis sideboard is the work of Dutch designer Richard Hutten, featuring two hundred brass "thorns" reminiscent of cactus plants.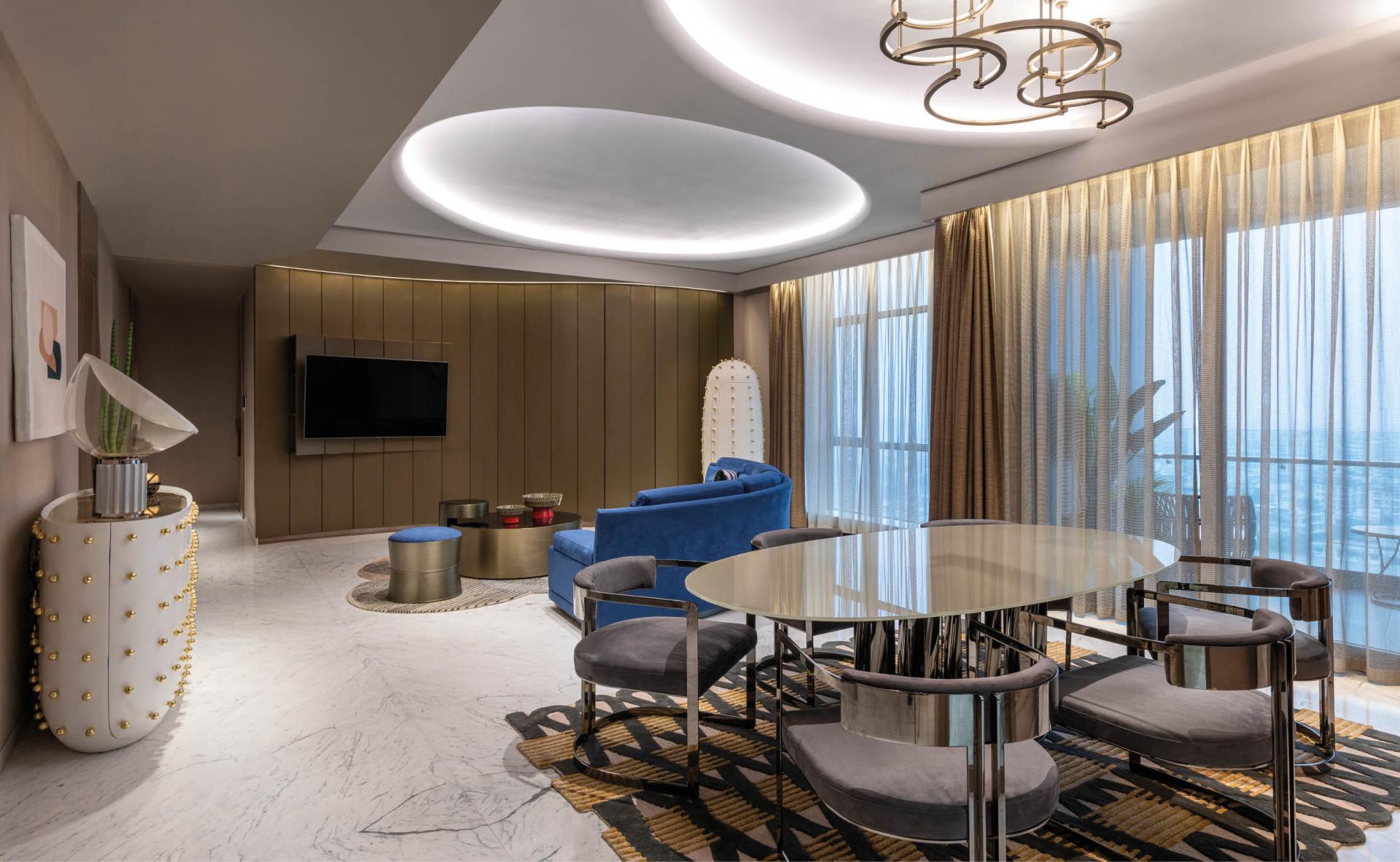 Comprising a spacious living area with four bedrooms and four bathrooms, the apartment belongs to a well-travelled family of five, who have established a particular tendency to the architectural styles of Antoni Gaudí from a trip to Spain, deeply impressed by the Catalan architect's trademark organic forms and Trencadís shades.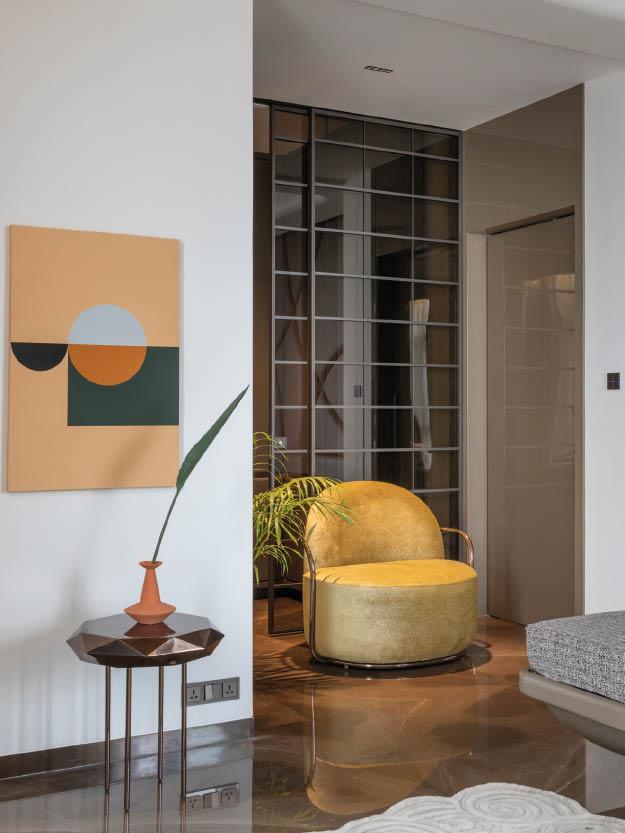 "This exchange put the wheels into motion for us and we started working on how we could coalesce that experience within the design of the house, but in our own language," notes the firm.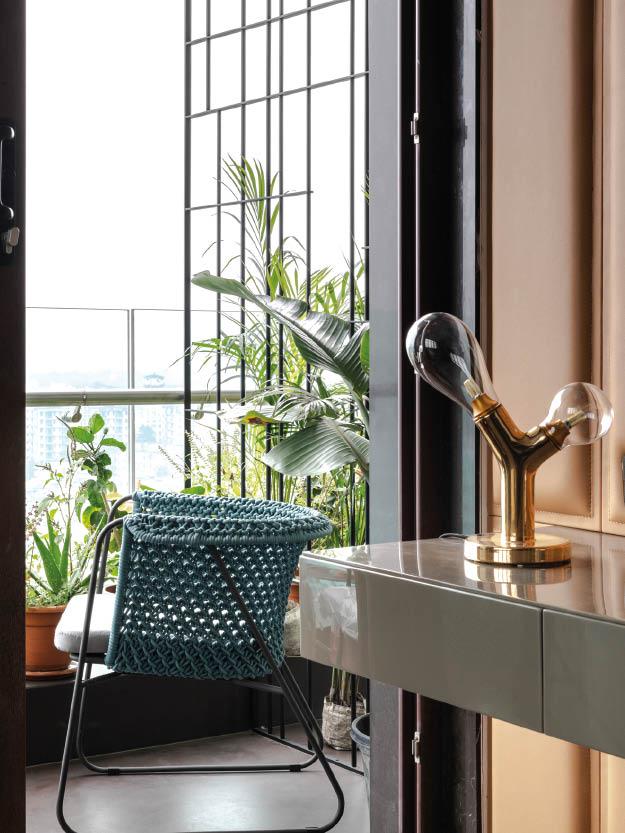 Gaudi's organic aesthetics, along with his specific love for nature, has been tastefully translated into the living room via the cactus-inspired Oasis cabinet and sideboard by Scarlet Splendour, both in crisp white with hints of metal that complement the slightly metallic walls and light marble flooring. The rather subdued palette is livened up by the circular sofa in royal blue as the centrepiece of the room, paired with the Scarlet Splendour Vanilla Noir fruit bowl in crimson.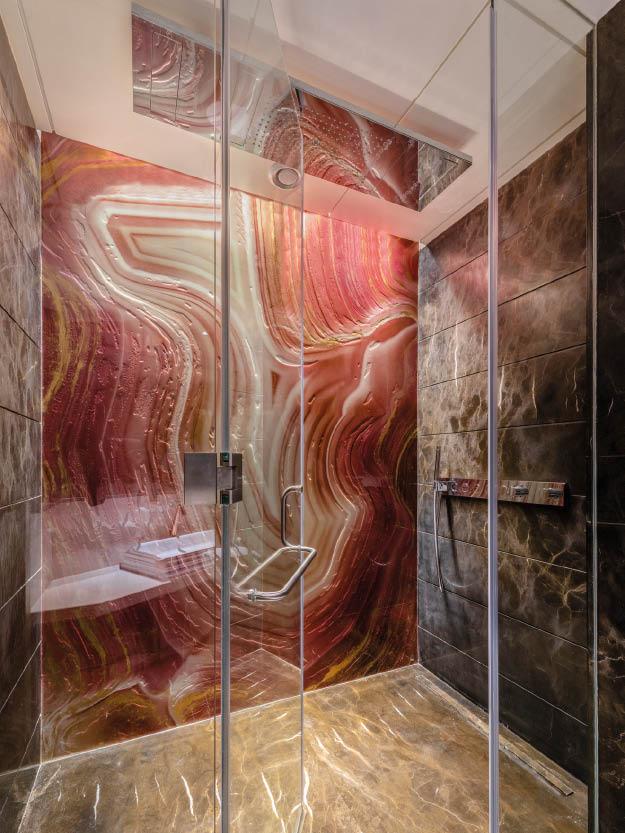 A hand-painted wall art featuring swirling patterns makes a bold statement in the bathroom.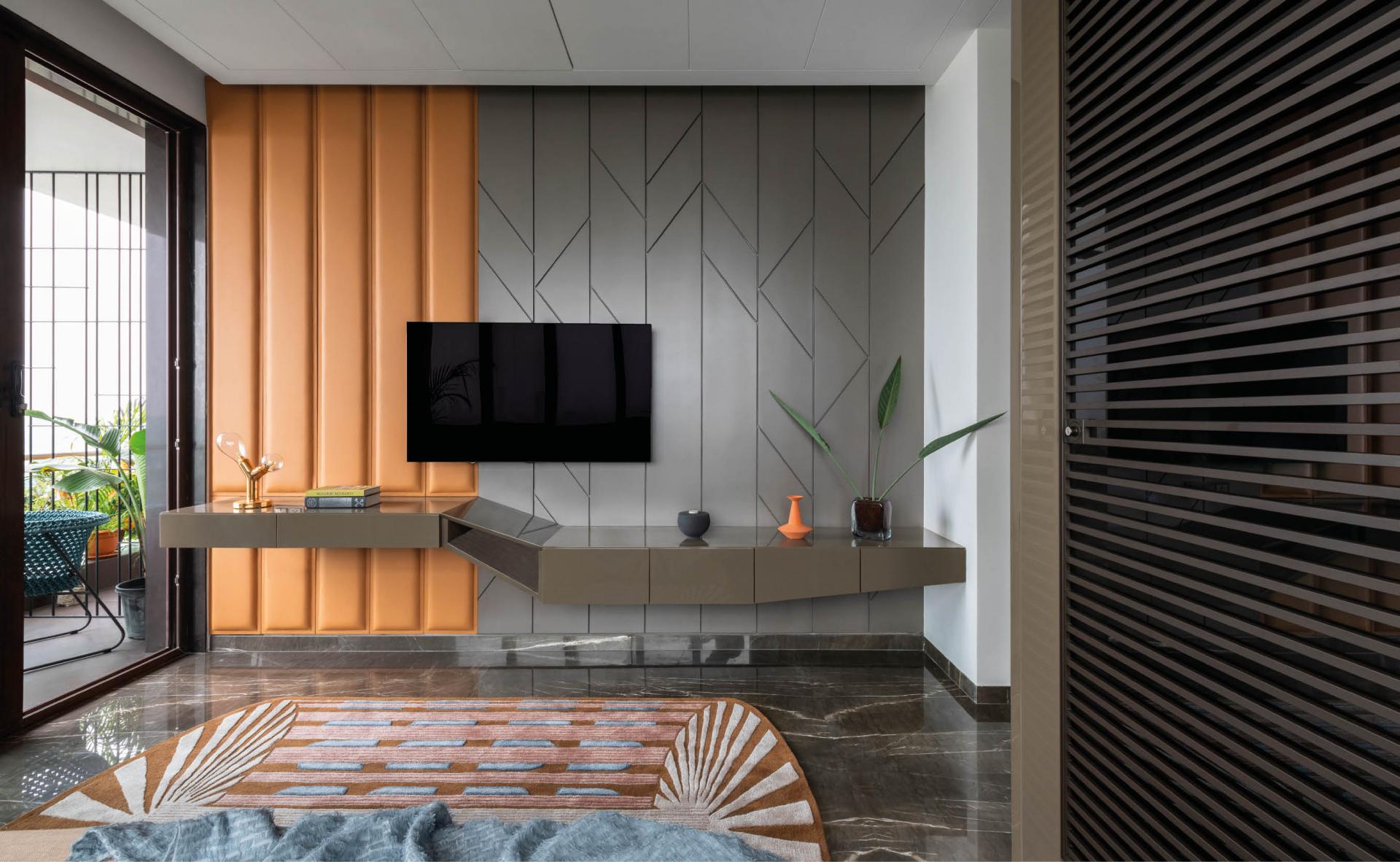 "The apartment is in a high-rise tower surrounded by traditional Bengali houses, which tend to be quite colourful," explains Jain. "We bought elements of those colours in through artwork and décor," he adds, citing the resin-coated organic artwork in shades of red and orange that makes a splash in one of the bathrooms as a shower panel.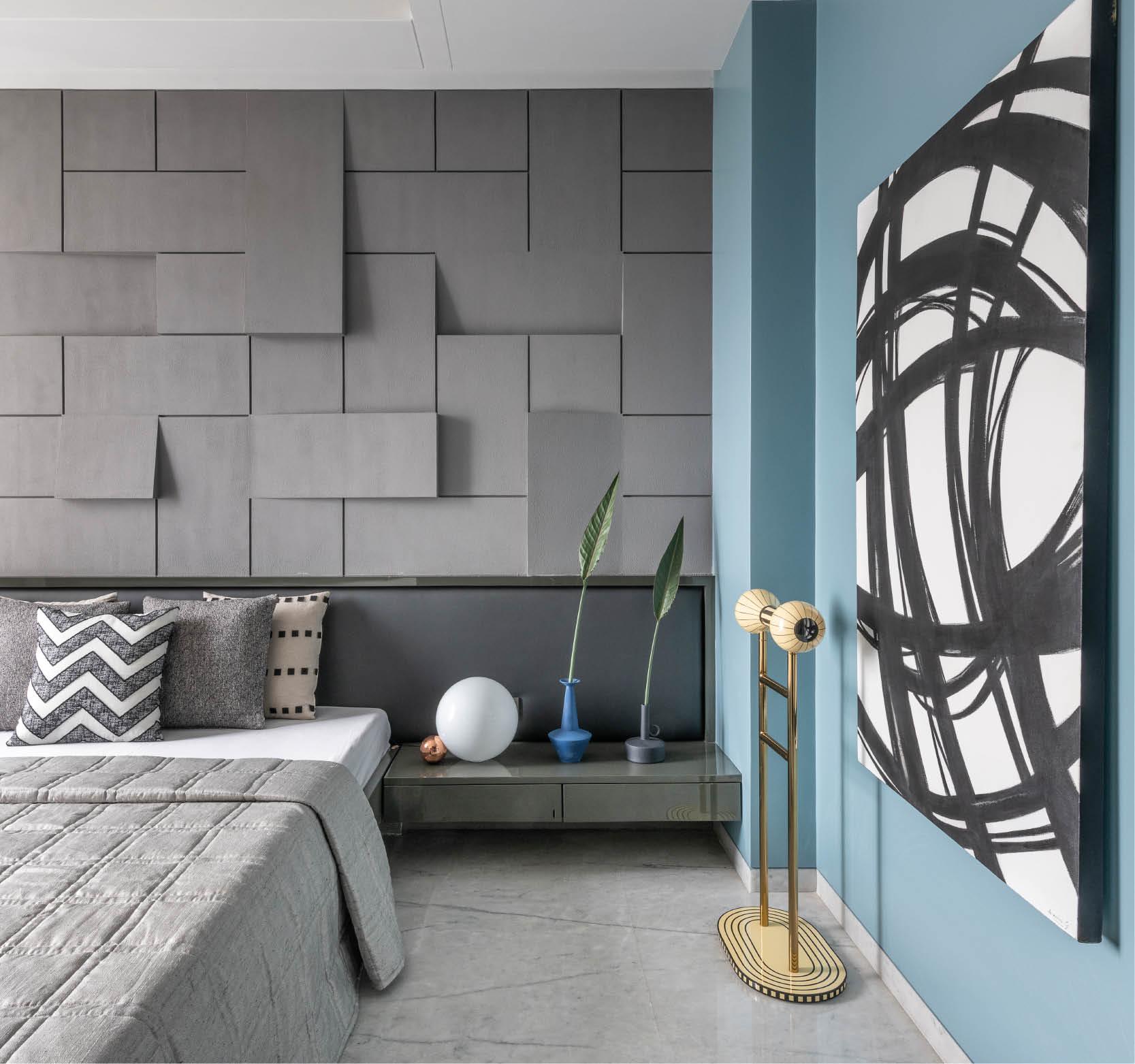 To create a sense of continuity, the round accent that dominates the living area extends into the master bedroom with an orb-like table lamp by the bed and the Scarlet Splendour Luce Naga two bulb ceramic table lamp designed to "capture the fluidity of the serpent's movement", the brand describes.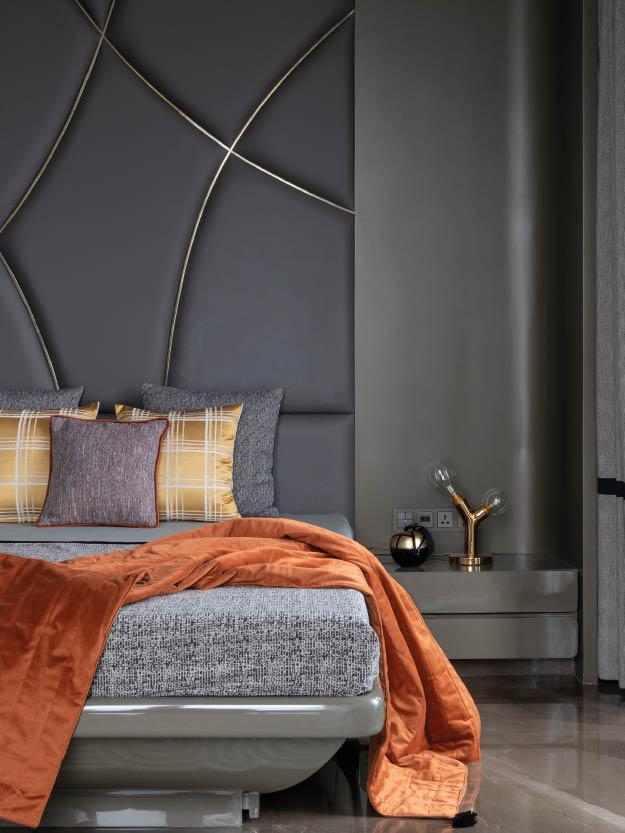 The statement Luce Naga lamp is also featured at the cosy guest room, where the metal Stella coffee table Large Oro with a starry circular edge and the 88 Secrets Orion lounge chair in warm hues pack subtle elegance into the room. The metal accent is offset by the swirling Scarlet Splendour Sand rug in light grey – a collection inspired by the zen gardens in Japan.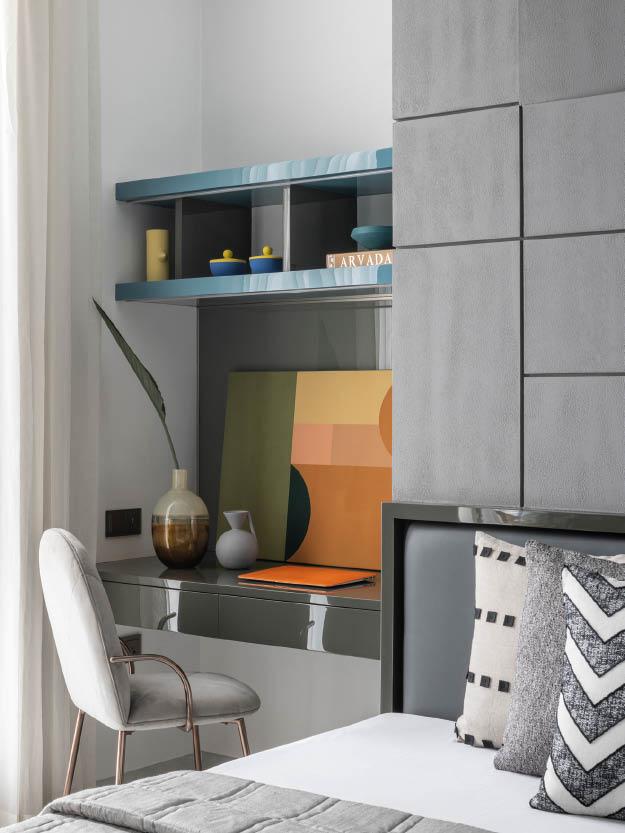 "This house is a meditation on geometric form, elevating shapes to promote freedom and connection," the firm concludes. "In a play of bold colours and soft silhouette, we aim to redefine the limits of contemporary comfort."