A couple of years ago, French interior designer Didier Gomez received a call out of the blue.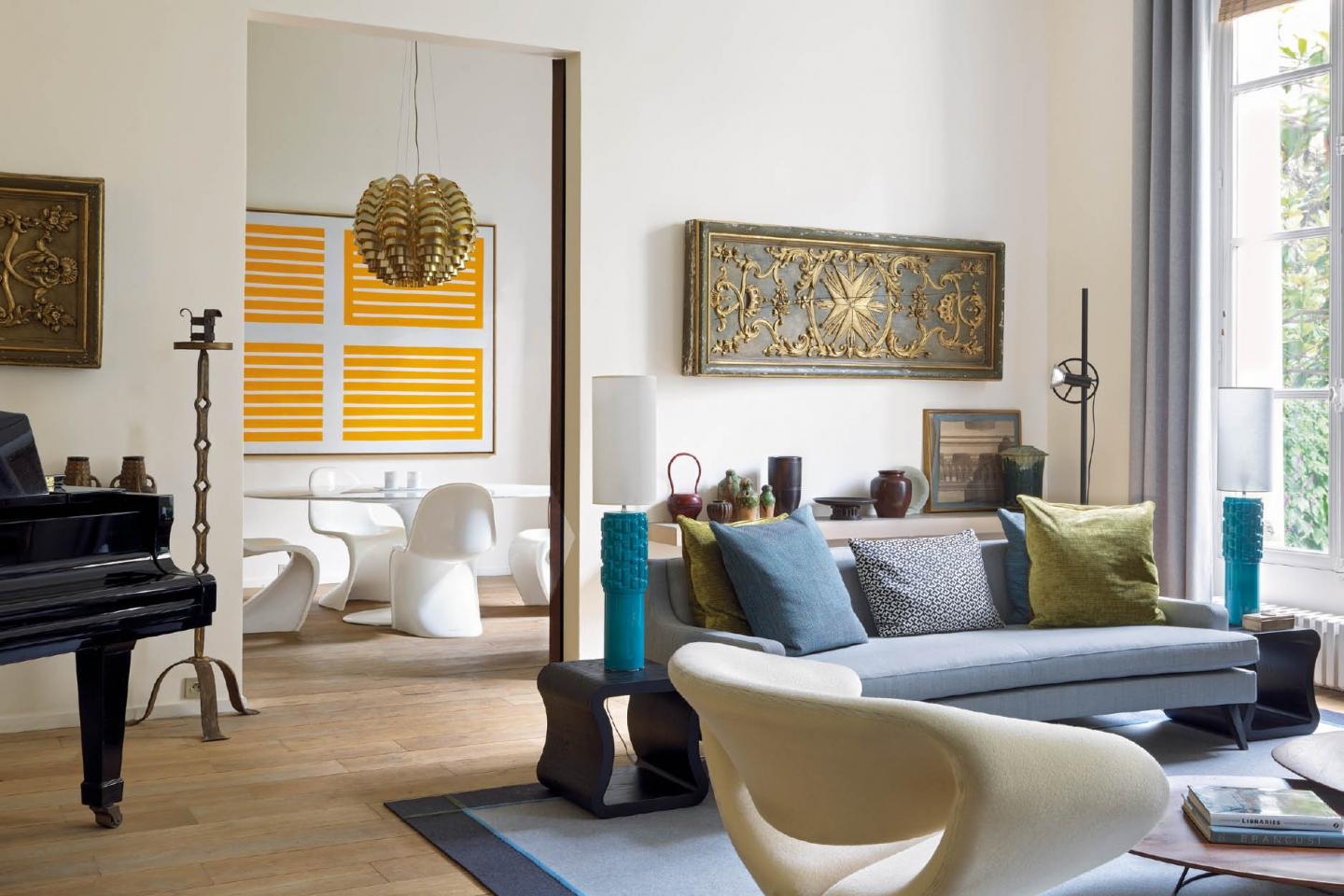 It was concerning a storage unit he'd had in Normandy for some 20 years and had completely forgotten about – he couldn't even recollect what was in it. It turned out to mainly hold a series of abstract geometric paintings he had acquired in his youth, but had never lived with. "I bought them simply because I liked them," he recounts. "I couldn't integrate them into the apartment I had at the time because there were so many windows and hardly any wall space." When he finally unrolled them again, he discovered works by the likes of Victor Vasarely, Donald Judd and Yiannis Moralis – and quickly made the decision to redecorate his Parisian apartment around them.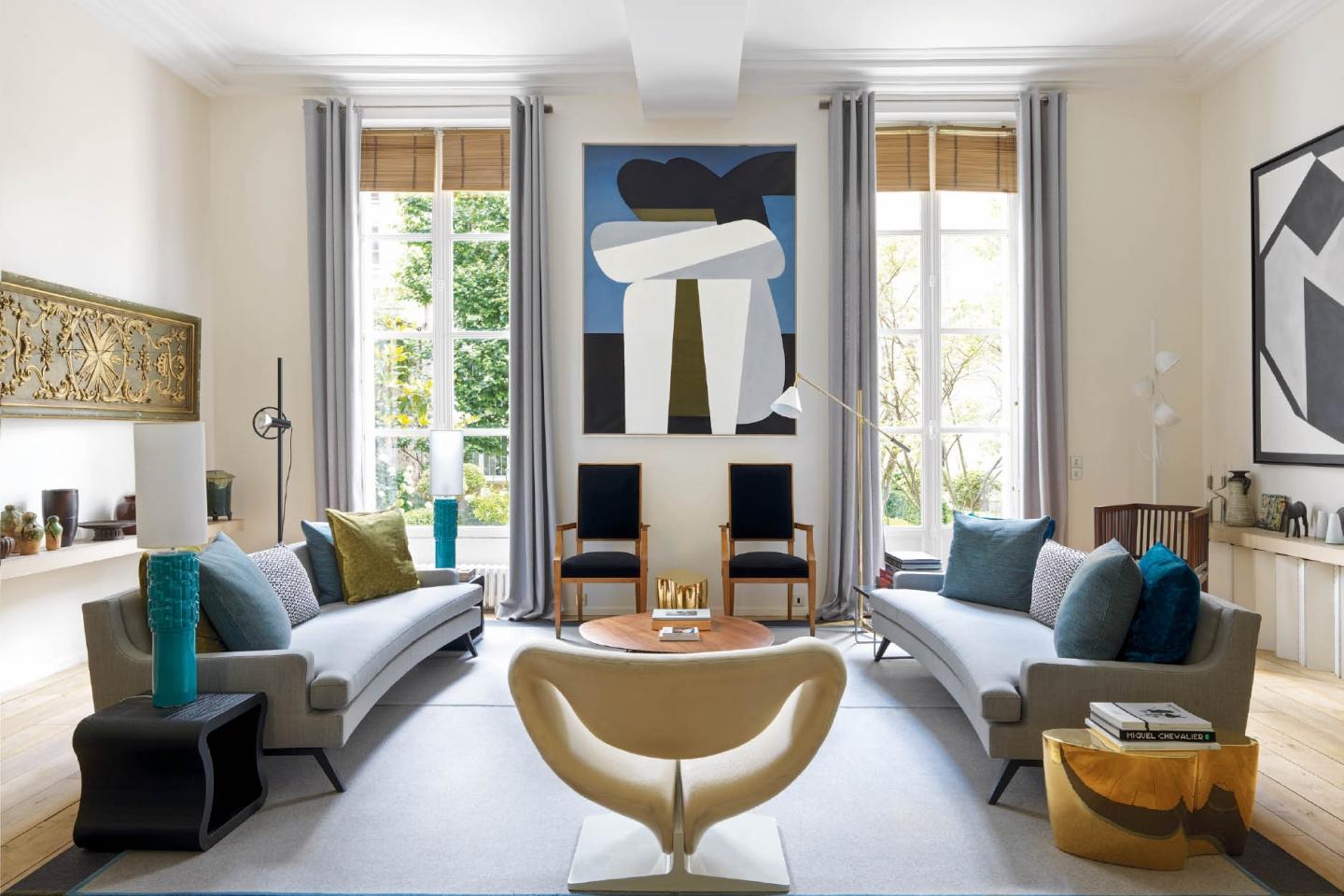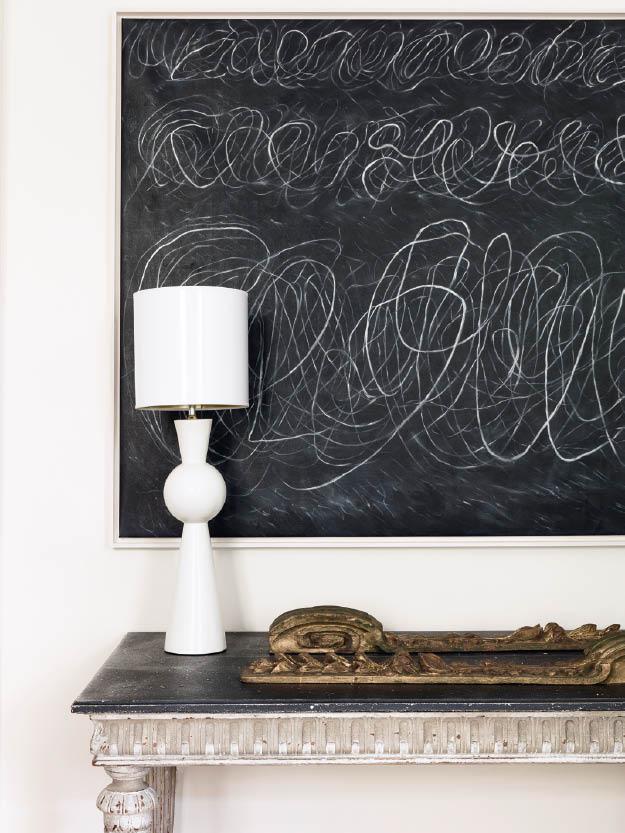 One of France's most revered designers, Gomez opened a furniture boutique in the French capital in 1978, where one of his early clients was the actress Isabelle Adjani (she bought nine sofas in one go). He went on to design residences for Harrison Ford and Daniel Auteuil; boutiques, showrooms and offices for Yves Saint Laurent; the headquarters for Louis Vuitton; a perfume bottle for Giorgio Armani; and furniture collections for Cinna and Ligne Roset. He also recently completed the ultra-stylish interiors of the five-star Renaissance Paris République hotel as well as a palace in Rabat for King Mohammed VI of Morocco. Currently on the drawing board are headquarters for L'Oréal, hotels in Angola and Malaysia, and a restaurant for chef Yannick Alléno of three-Michelin-starred Alléno Paris at Pavillon Ledoyen.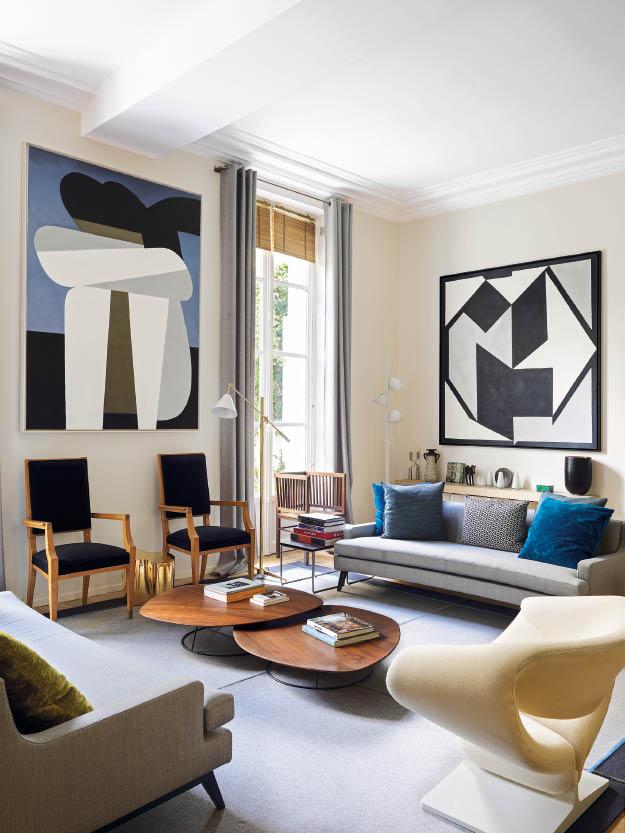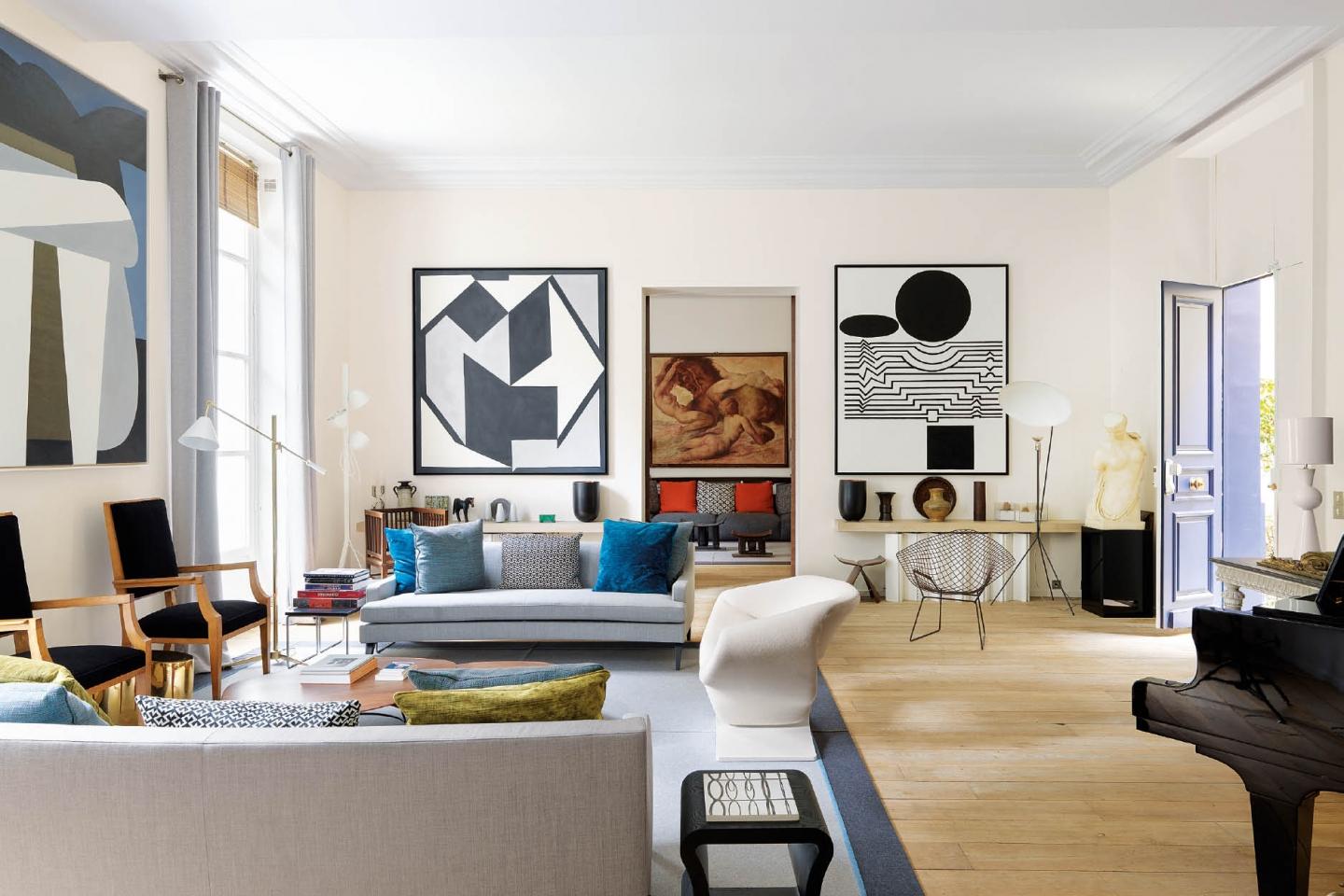 Gomez's 1,900sqft flat is located on the ground floor of a building in the Marais district and dates back to the 17th century. After the Second World War, it had been transformed into a pharmaceutical factory – the designer recalls that it was still full of machines when he first visited back in 1996: "The windows were all blacked out and there was no light." Yet, he was immediately seduced by the four-metre ceiling heights and the possibility of creating a 3,200sqft private garden. He conceived the latter in a countrified spirit, with the help of landscape design firm Le Baron Trevel Alain. "It's as if the garden had a strict structure at the outset, but was then slightly overrun," he says. Today, Gomez uses it for a multitude of purposes: meals, a drink, sketching projects, business meetings and the like. "It's so calm, like an enclave."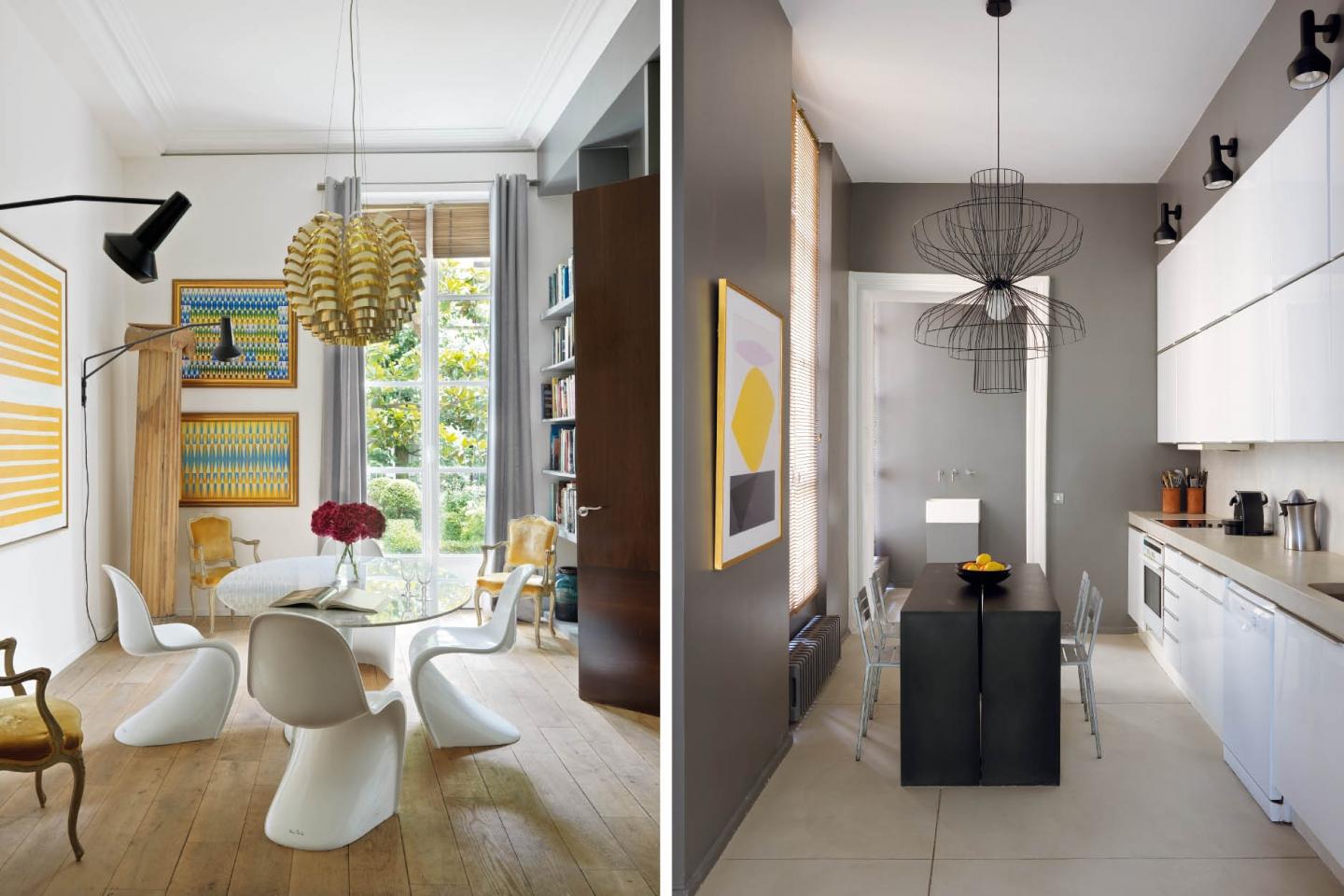 As for the interior, it used to have a distinctly global flair. The walls were painted chocolate brown and khaki pistachio, while dotted around the rooms were Chinese vases he had received as gifts from Pierre Bergé and Yves Saint Laurent, a stool from Mali and a mask from Congo. "Over the years, I'd gotten a little tired of the style – and wanted to have more vivacity and colour," he explains.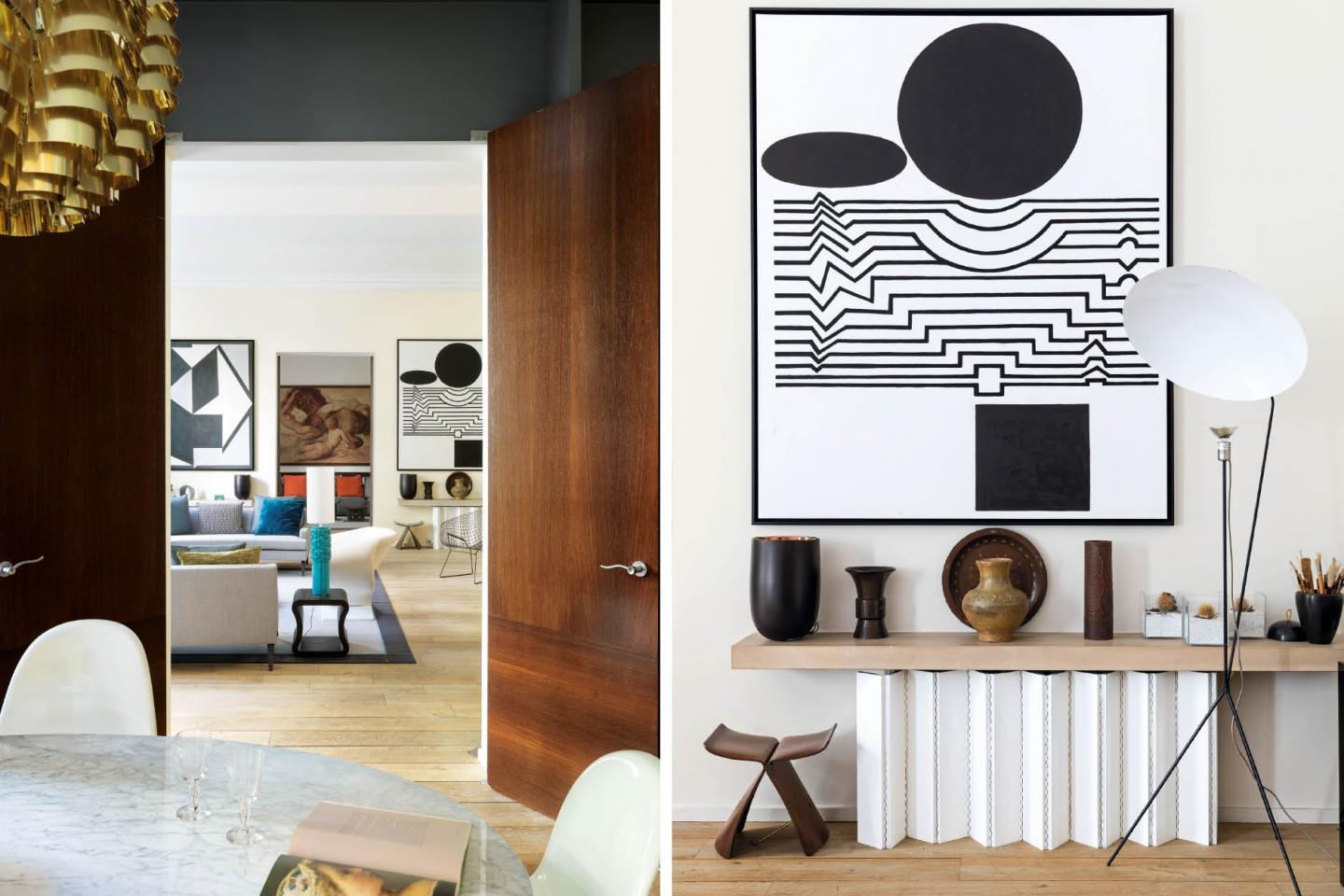 The focus today is very much on the artworks. For Gomez, the most important piece is the Cy Twombly chalkboard painting in the living room. In deference to them, he created a backdrop of mainly grey tones, to which he added a few pops of colour in the form of cushions and a couple of chairs. Most of the fabrics, meanwhile, are flannels – a textile he values for its links to the world of tailoring. "I love that it symbolises male suits," he says. "I like tweed for exactly the same reason."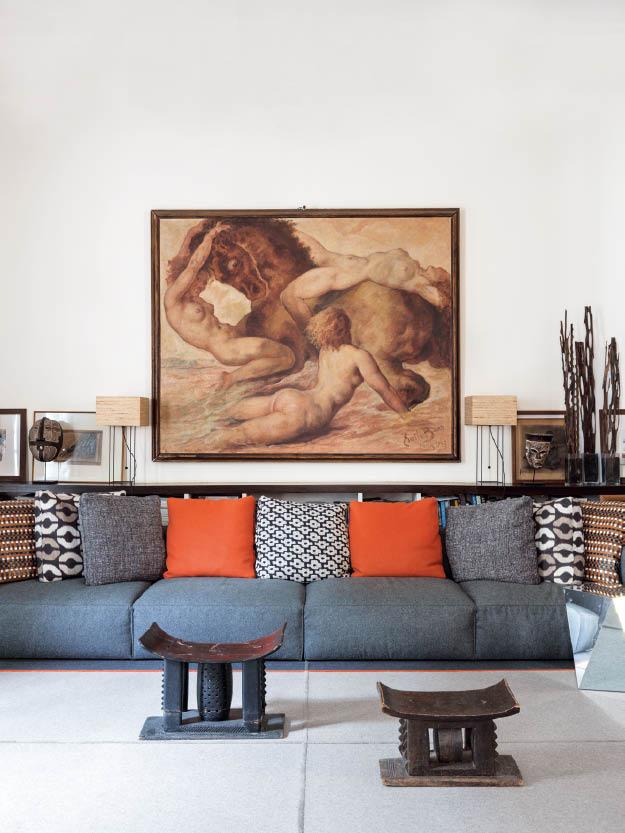 The furniture includes a number of his own designs, a pair of leather-clad Jacques Adnet chairs, and modernist classics by the likes of Pierre Paulin, Harry Bertoia and Charles Eames. There is also a Vienna Secession chair, with a caned seat in serious need of repair. "I kept it because it doesn't go with the rest – and I thought it was good that there's something where you ask what it's doing there," Gomez explains. "I also like things that are a little damaged. It helps to give the impression that the interior had come together over time, a little by chance."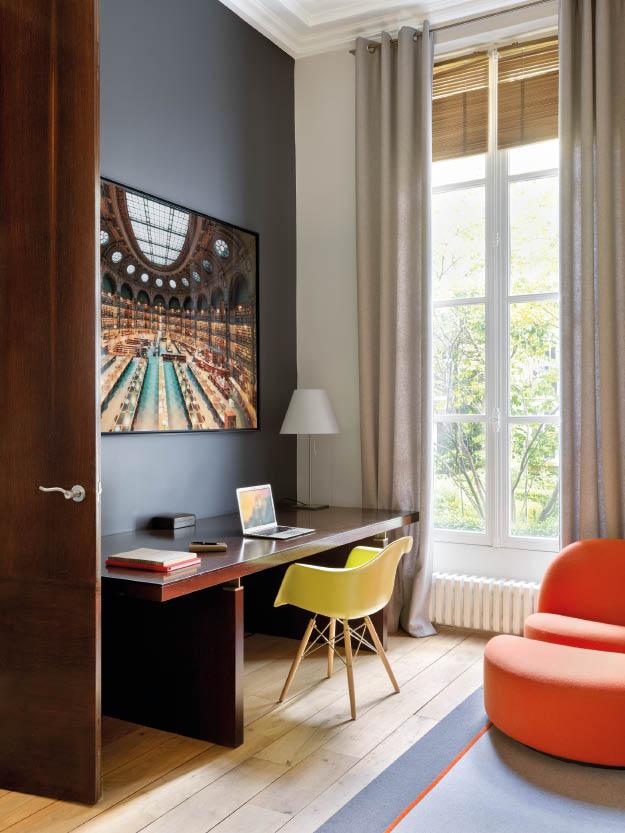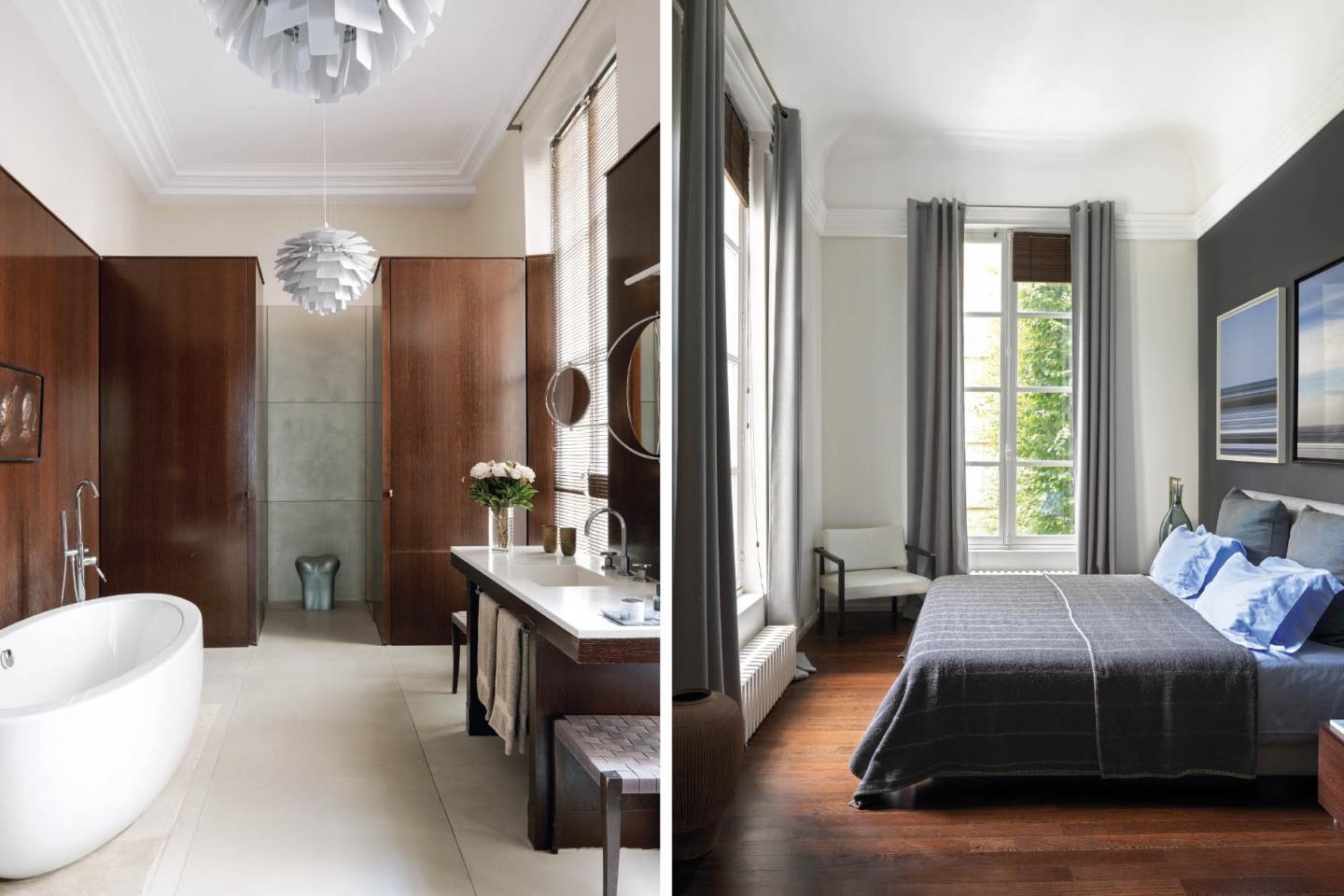 Gomez also integrated some more classical items that he unearthed in the Normandy storage unit. Among them are two sculptured panels from a 17th-century Burgundy church, a set of Louis XVI armchairs and an 18th-century painted-wood console. He also retained a pair of wooden columns that were part of the previous decor. "I can't part with them," he confesses. "They represent everything I love in decoration, which goes back to ancient Greece." He's also equally attached to the Emile Baez painting of three maidens wrestling a horse in the TV room-slash-office. It was the first work of art he bought after he began life as a decorator.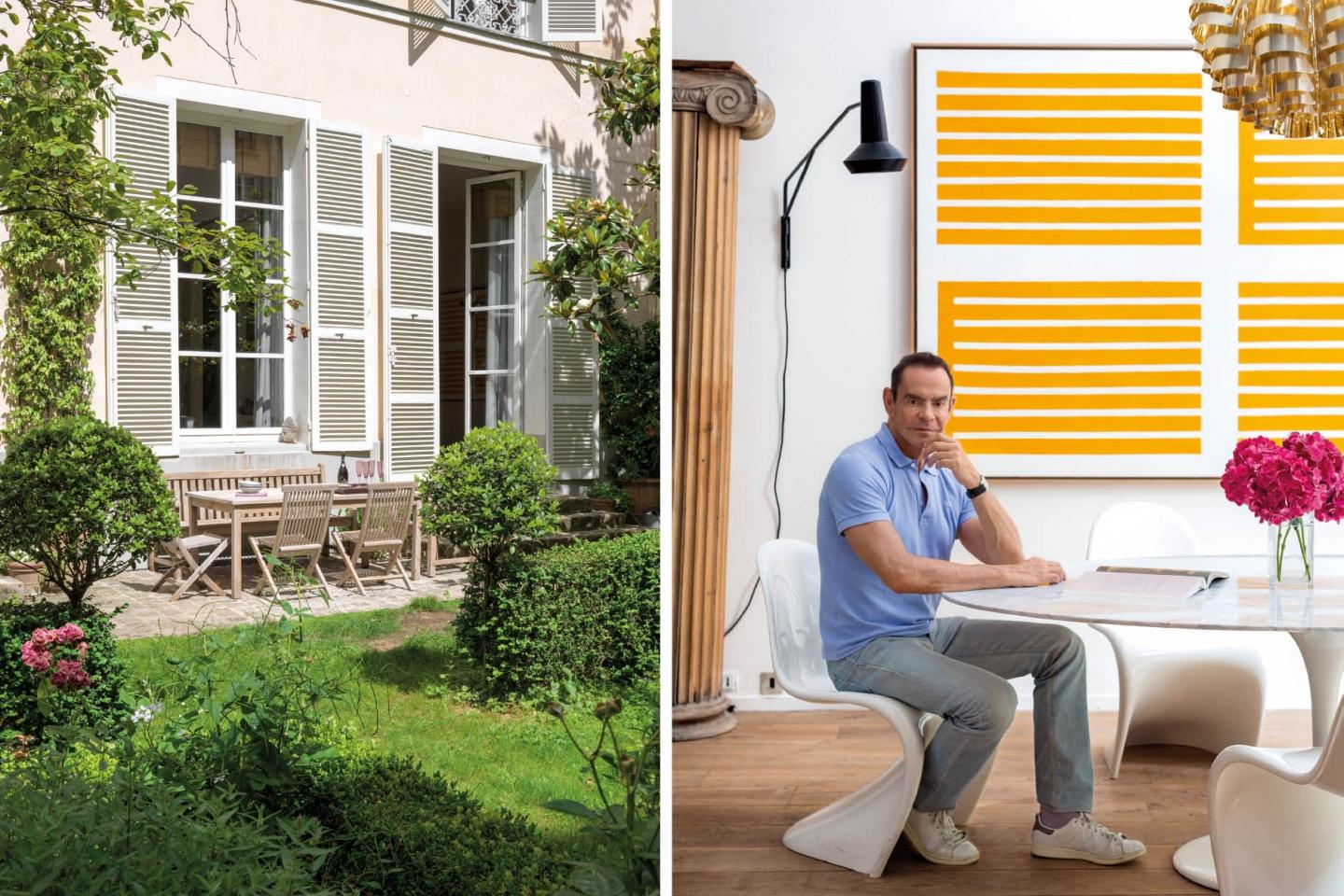 Another object of great importance is the grand piano that occupies one corner of the living room. Music is one of Gomez's principal hobbies (another is the trapeze) and he actually set out to be an opera singer. He attended the Royal Conservatory of Music in Stuttgart, where he rubbed shoulders with the great German baritone Dietrich Fischer-Dieskau. Stage fright, however, led to his drastic change of career. "I realised that singing didn't make me happy," Gomez recalls. "I systematically became ill." Even today, he plays the piano almost every day – and does so extremely proficiently. The first time we visited his apartment, from the outside, we were under the impression that it was a professional recording. "It brings me great serenity," he says. "And it's nice that you can continue to improve at any age. There are not many fields where that's actually the case."
Photography: Stephan Julliard | Tripod Agency
See more: All in One: Three Ways to Create a Multi-use Space