When it comes to the world's most spectacular airports, the likes of Singapore's Changi, Seoul's Incheon and Doha's Hamid have consistently reigned at the top of the list – but perhaps not for long.
One of iconic architect Zaha Hadid's final works, Beijing Daxing Airport, set to open at the end of this month on 30 September, is stealing the thunder not merely for its impressive design but also its ambition to become the world's epicentral hub of top-class transfer and travel. The US$11.2 billion project is slated to accommodate up to 100 million passengers and 4 million tonnes of cargo every year – think up to 300 take-offs and landings across its 7 runways in an hour.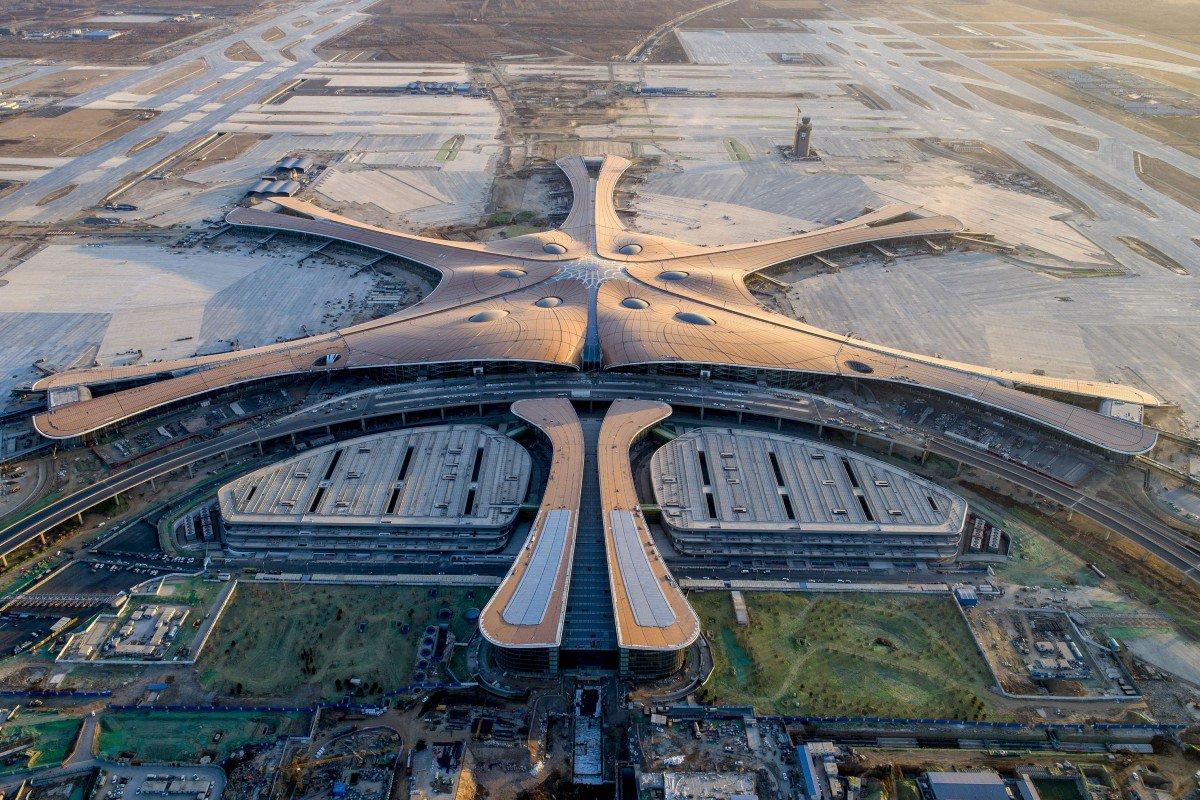 The airport's architectural prowess, however – especially its 11,000,000-sqft terminal building, one of the largest single-structure airport terminals in the world – is a sight to behold.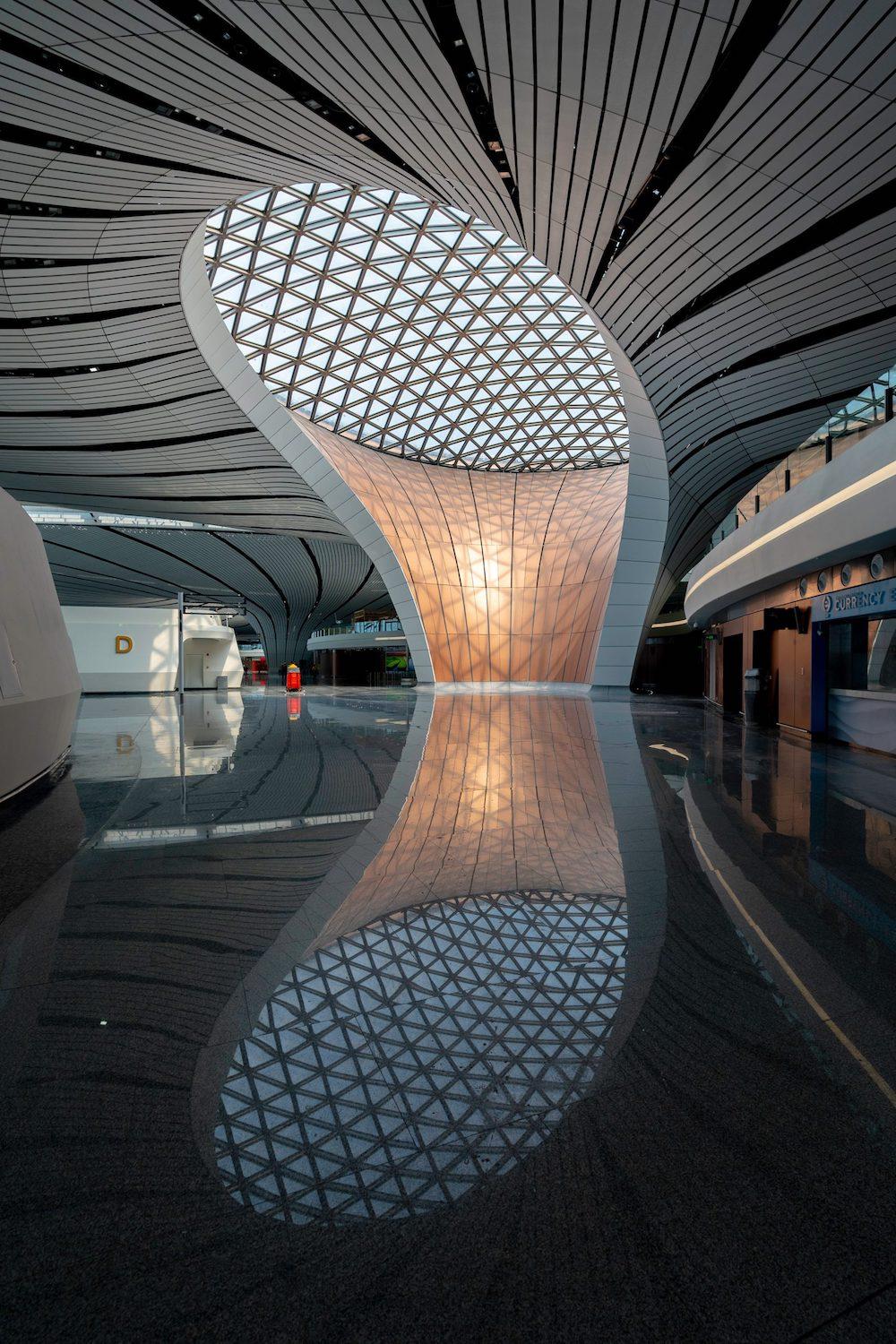 Designed with the traveller, efficiency and adaptability for future growth in mind, Zaha Hadid and her team – along with French engineering firm ADPI and executed by Beijing Institute of Architectural Design – drew inspiration from traditional Chinese architectural principles that organise interconnected spaces around a central courtyard.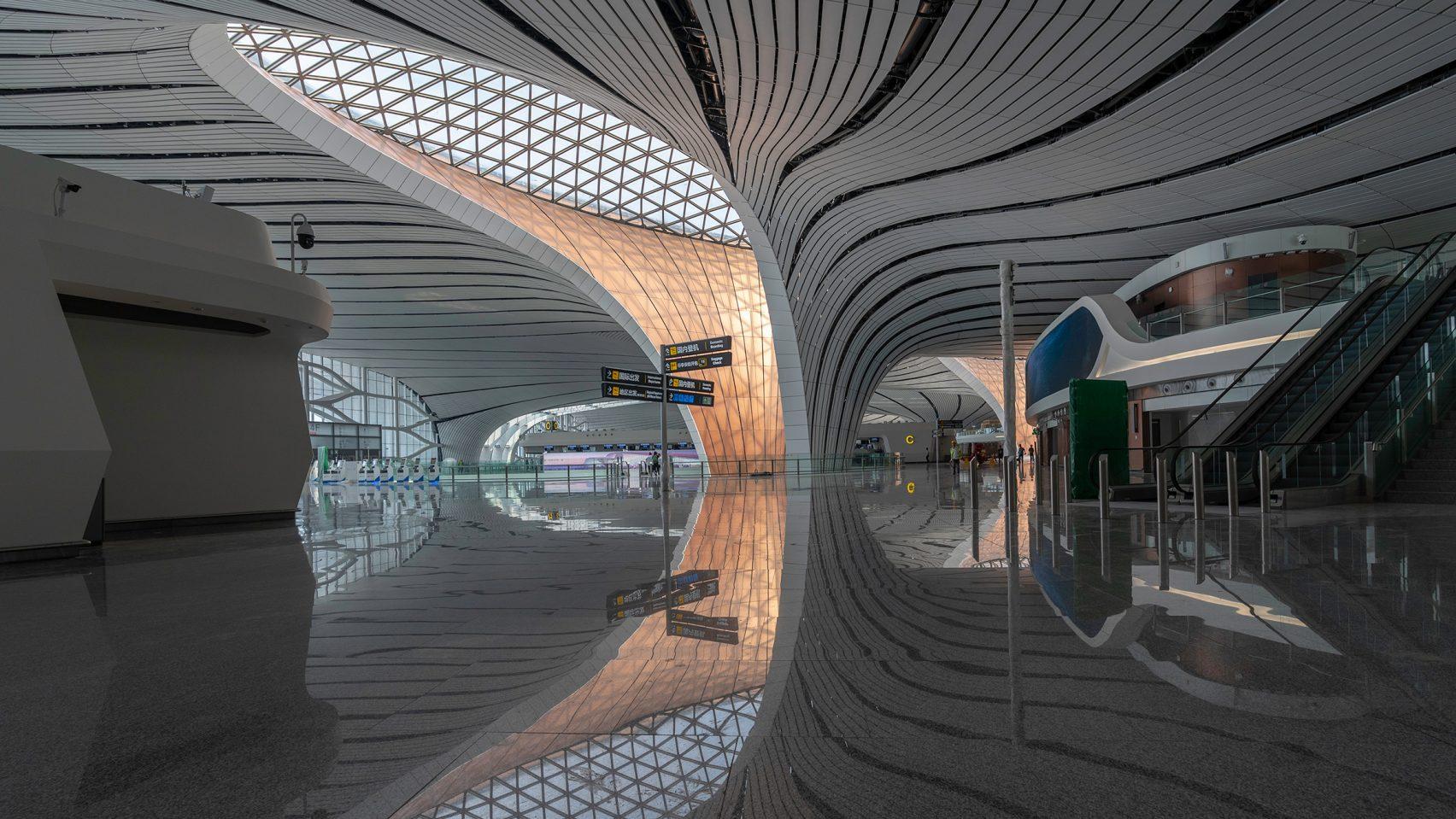 As such, the terminal's design is anchored by an impressive central hub from which six curved piers extend out on all directions. This design elegantly guides passengers through respective departure, arrival and transfer zones towards the grand centre, while minimising the distance between each.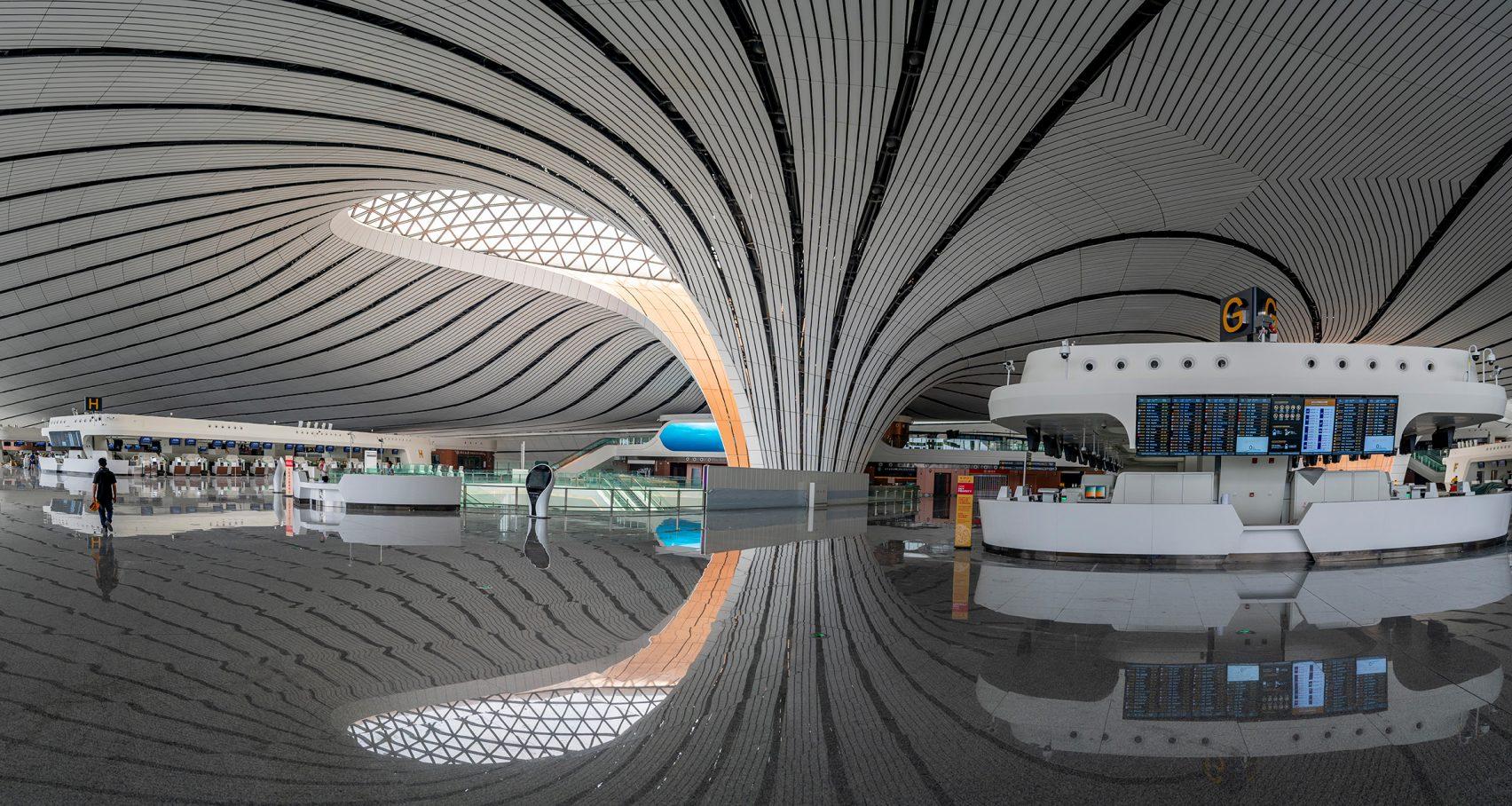 Within the terminal, beautifully geometric vaulted roofs complete with flowing parabolic folds allow for abundant natural light to stream through, illuminating the myriad of luxury retail shops, dining, and entertainment options that are set to open their doors – as well as the likes of interactive pet hotels, nurseries and showrooms in the works.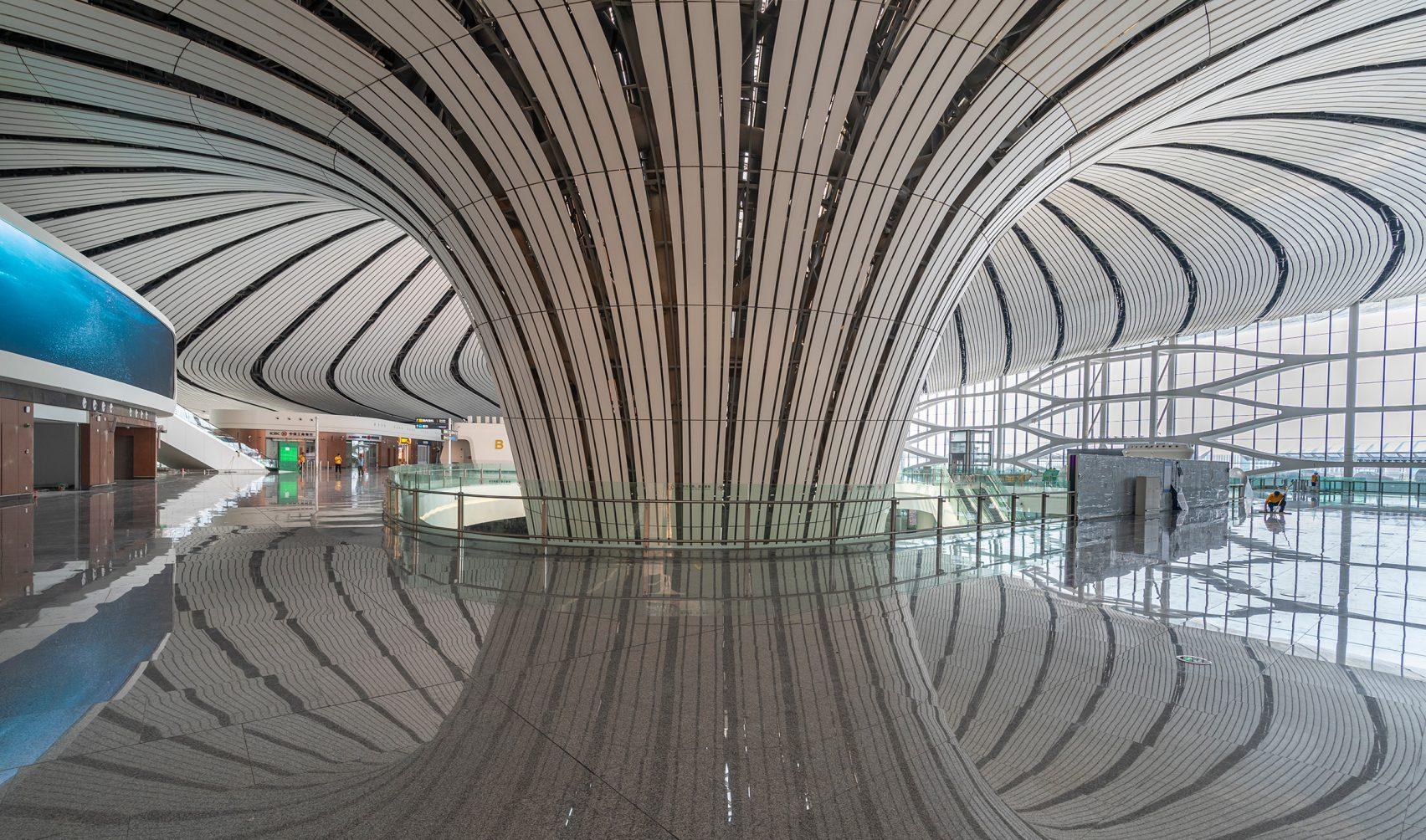 Sustainability is also at the fore of the architects' concerns. The design, which houses many aircraft gates in a single integrated terminal with a single passenger centre, rather than the usual smaller terminals where the clusters of trains that shuttle back and forth – effectively reduces the carbon footprint.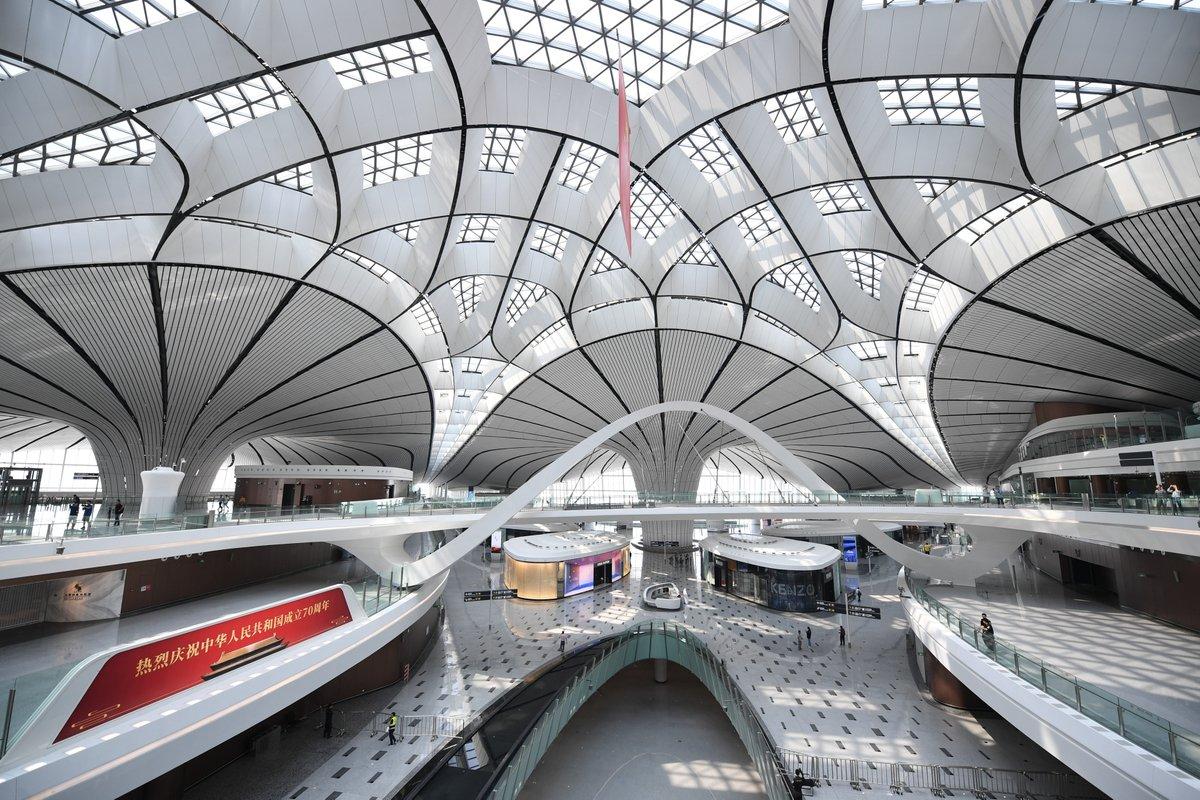 100% of rainwater is also collected from its roof and immediately processed on site through a solar farm, which then generates energy.
See more: Editors' Picks: 4 New Must-Have Products For Your Home This Week