It takes a lot to build a house and, as most storied abodes will reveal, it takes even more to build a home.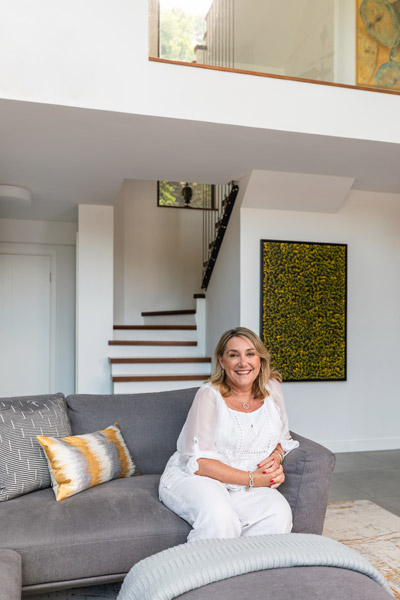 But generously high ceilings, voluminous natural light and views of the seaside aren't a bad place to start, as Donna Shepherd would know.
Located in Sai Kung, the three-storey dwelling she now resides in with her family brimmed with potential during its discovery.
She recalls: One of the biggest factors to purchasing the home was the unusually high ceiling in the living room, which allowed for a 22-foot window to partially encircle the space, inviting light to the ground level's open plan and into the kitchen.
A spacious garden, along with a terrace on the rooftop and surrounding views of the sea, also did their part in winning over Shepherd and her husband.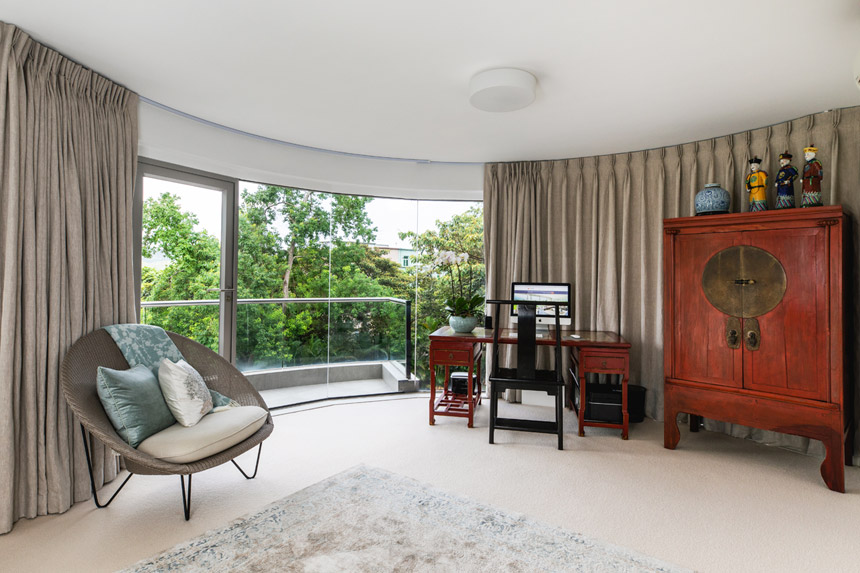 Many individuals cannot see the potential in a home and that's where my forte is.
Relocating from Australia 20 years ago, the family now calls Hong Kong home. Over the years, Shepherd has kept herself busy by running home-related businesses, including the Wicka Designs furniture line as well as Antiques Zhuhai and Beyond, which organises shopping tours for antiques in China.
Of her many ventures, her favourite is the current one, Prime Real Estate. This allows me to do what I love best – finding great homes for people, including myself, she says. Many individuals cannot see the potential in a home and that's where my forte is. I can easily identify opportunities to create a silk purse from a sow's ear.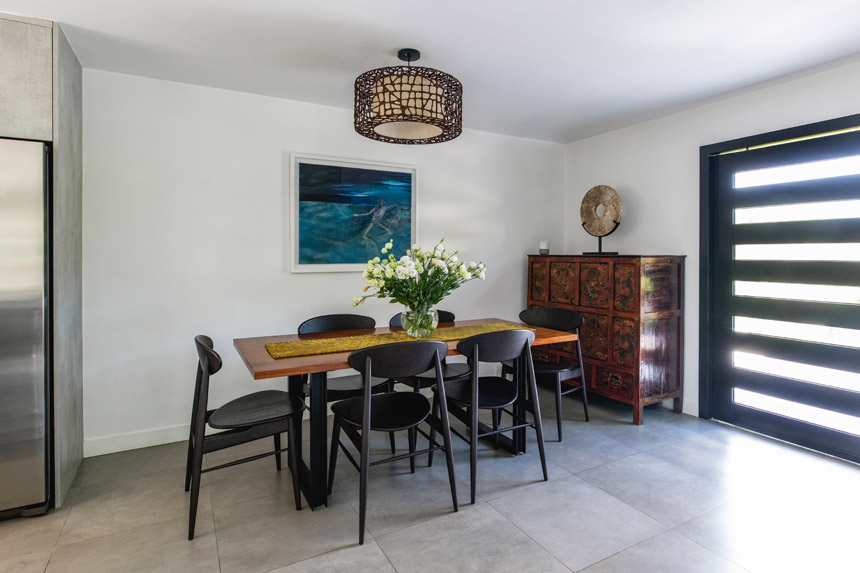 This ability to find potential, paired with the patience and persistence to see a house live up to its own, is reflected in the Shepherd home – a space that would ultimately take two-and-a-half years to gut and renovate.
While the kitchen was relatively easy, she says, the dining and living room proved a challenge; in the end, they resorted to building an additional wall to add definition to the floor plan, creating an entertainment space with a built-in surround sound system in the process, and importing furniture to match the layout of the living room.
It may have taken longer than she envisioned, but for Shepherd, that's just part of the process. It takes time and dedication to find the right look, she says.
See more: Designer Aviva Duncan's 2,800sqft Mid-Levels apartment is an ongoing experiment in colour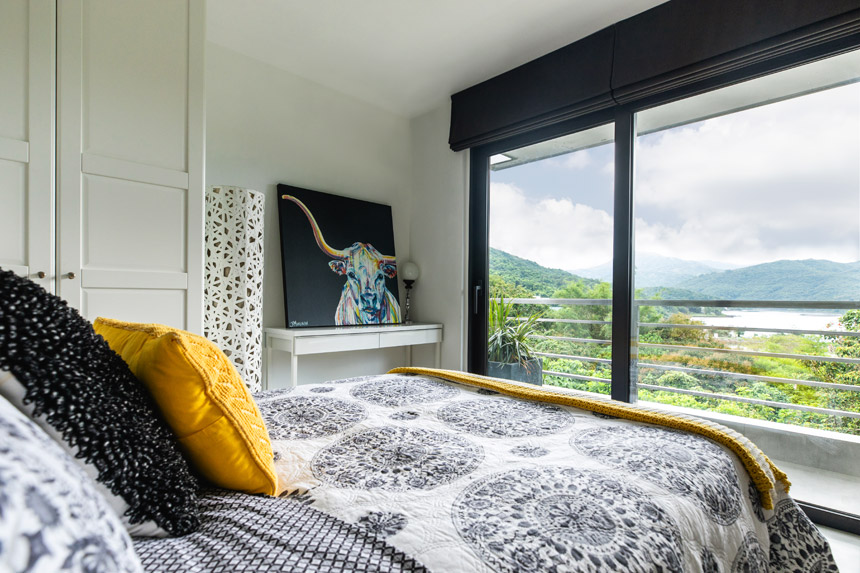 The result of both deliberate and organic efforts, the Shepherd home is distinctive and personal; the tastes, characters and stories of its inhabitants are evident. On the artwork in the dining room, for instance, Shepherd recounts a nugget from her husband's childhood: Shaun [Atkinson, the author of the work] and my husband grew up in the same social circle, and this particular piece of art, Dreaming Not Drowning, was gifted to Shaun's aunt many years ago. Upon the sale of her collection, we were fortunate enough to secure a couple of his pieces.
See more: Take a tour of gallerist Katie de Tilly's art-filled Sai Kung abode
A painting by American artist Jennifer Moreman also graces one of two bedrooms – a gift from a friend. The piece itself is so relevant to our home in Sai Kung, where many feral cows roam freely – including in our garden!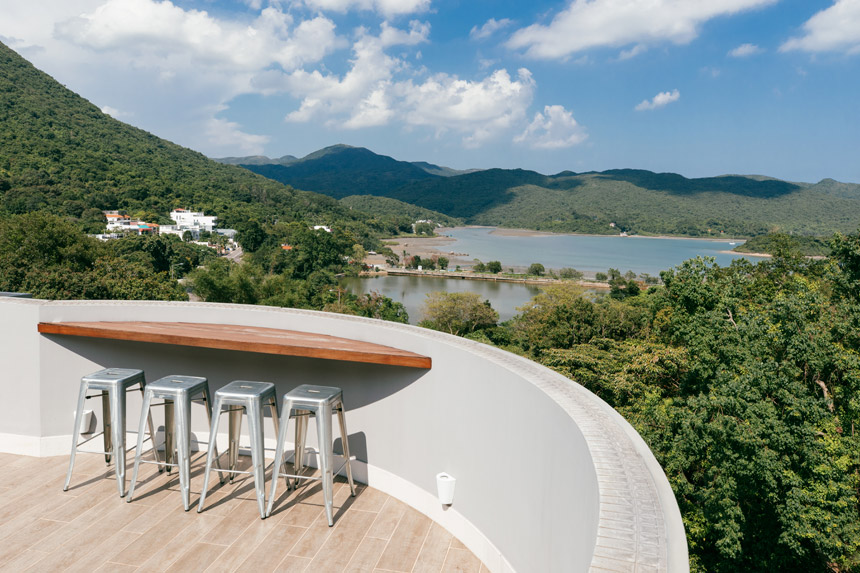 Another gift that finds a special place in the study is an antique desk, from a friend of Shepherd's who moved away. It's one of those fabulous pieces that will stay with us wherever we go, she says. I will always have fond memories of our time together in Hong Kong. Meanwhile, the antiques cabinet next to it is the couple's gift to themselves at the other end of a move, when they arrived in their adopted city.
There are framed tiles on the rooftop that tell the tale of the family's trip to Istanbul, while a piece in the master bedroom is put together by Shepherd herself. I'm not really a good artist, but I know what I like and I can appreciate the talents of others, she says. I sourced the felt collections from the Philippines and, with the help of Artmen in Wan Chai, created a lovely boxed and framed piece. A foot away, a headboard custom-made in Zhuhai anchors the master bedroom.
I'm not really a good artist, but I know what I like and I can appreciate the talents of others.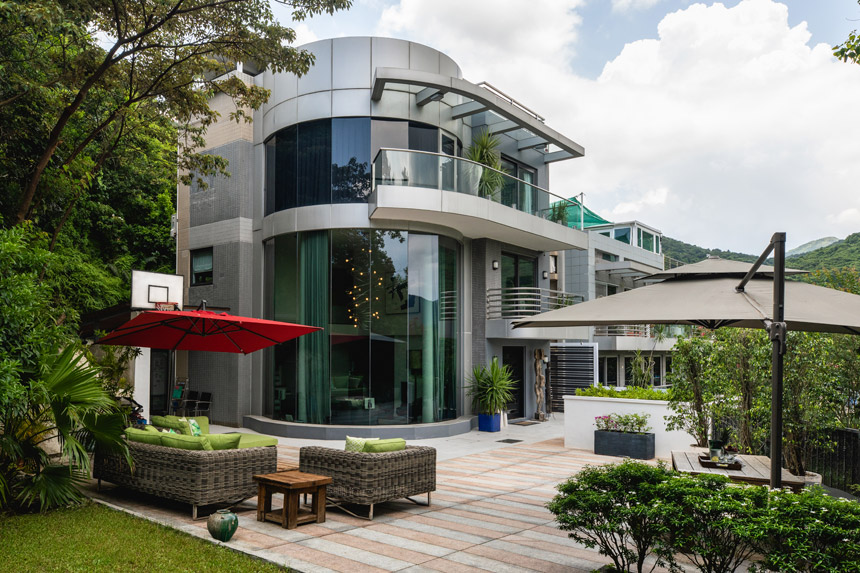 The family's individual characters find expression in the bathrooms, too. It never occurred to us to go with a uniform look, says Shepherd. Each bathroom was designed individually. Our own bathroom was a combination of what my husband and I both like. He loved the 'washed wooden look' floor, and I wanted the feature tiles and to enhance the position of the bath. For this, we added a large window to make the most of the green views while soaking in the tub.
They say home is where the heart is, but it's equally true that we leave parts of our hearts in the places we choose – by way of an artwork, perhaps, or a piece of furniture. I love a fusion of furniture – it tells the story of your life, says Shepherd. It reminds you of the wheres and the whys.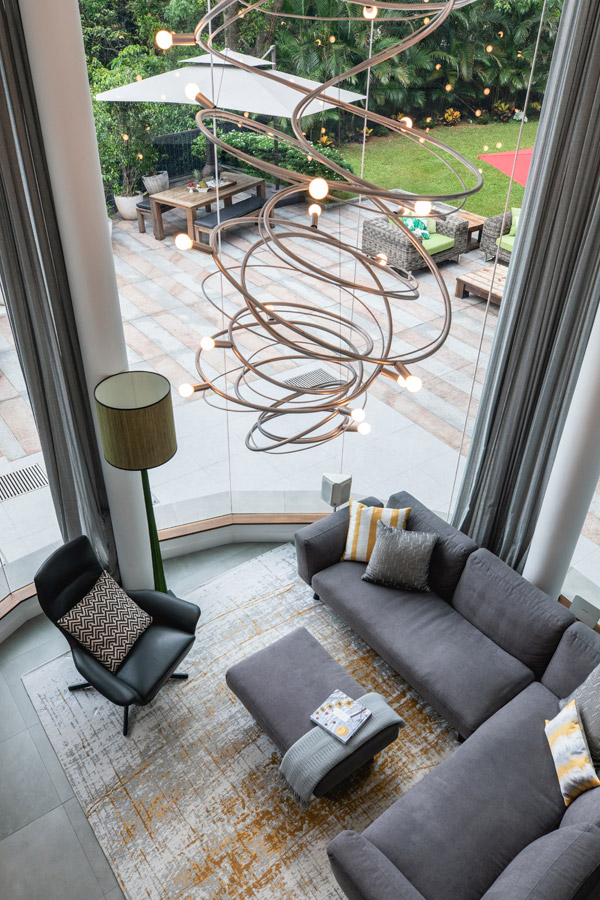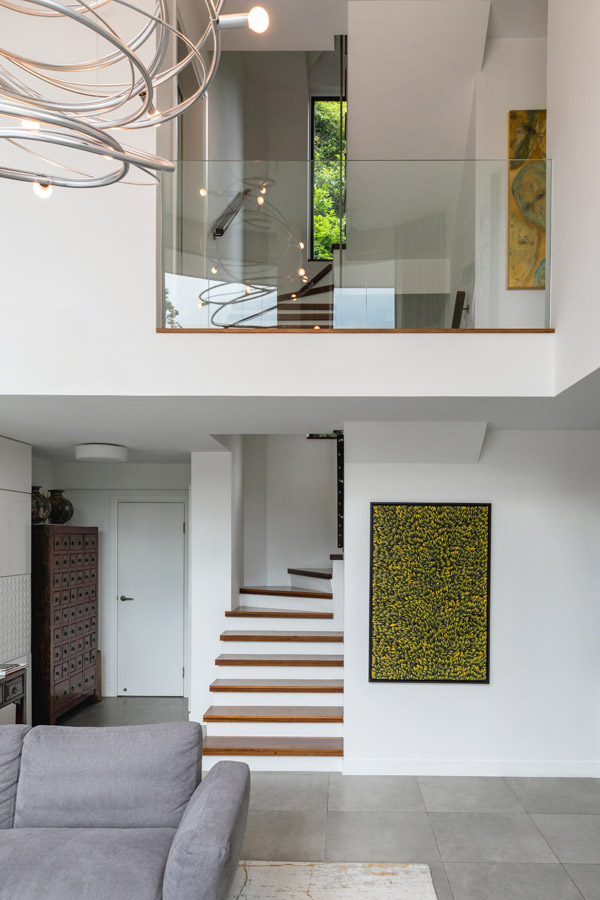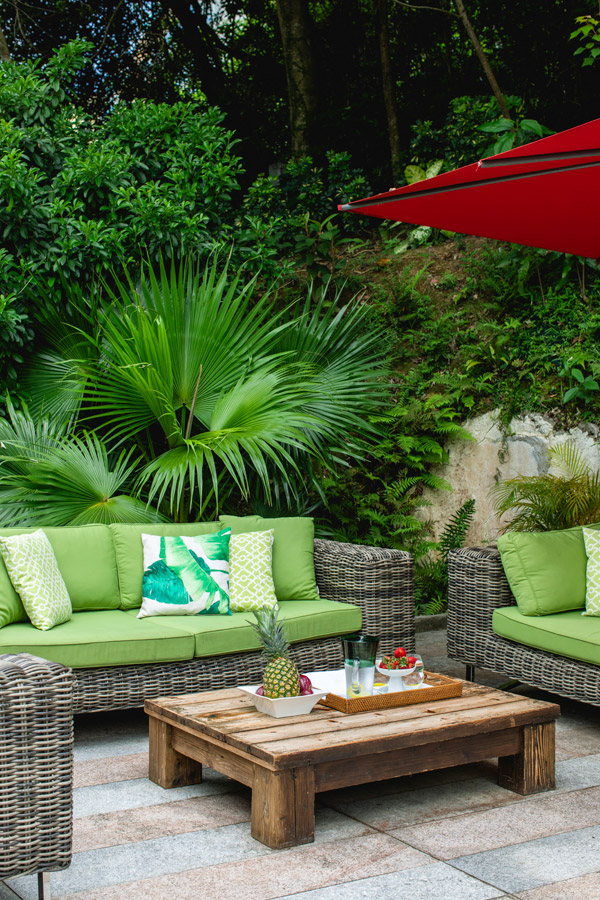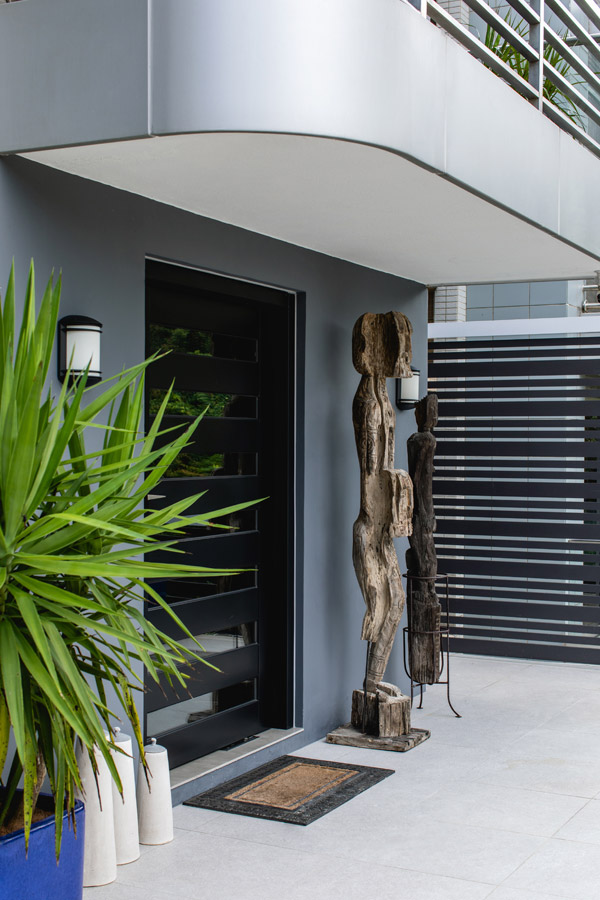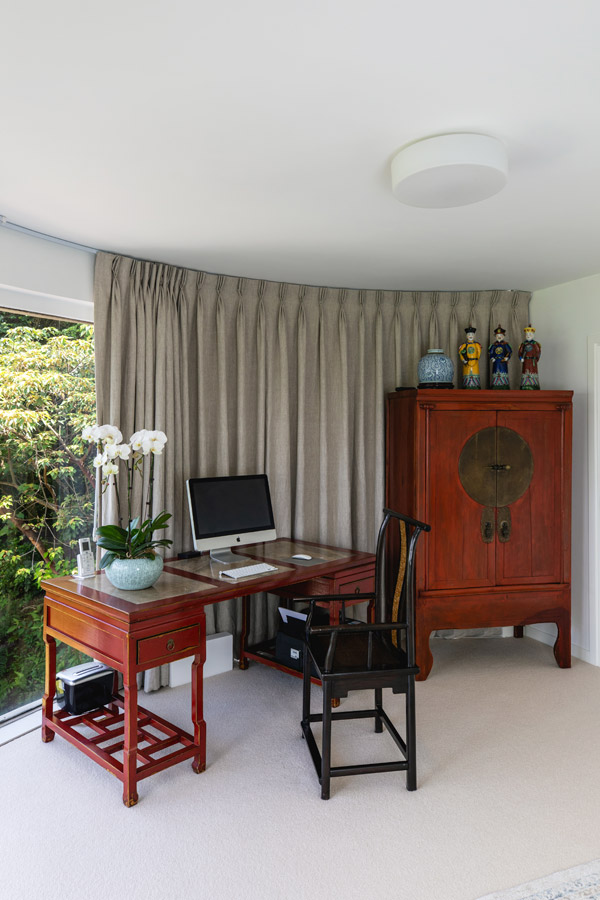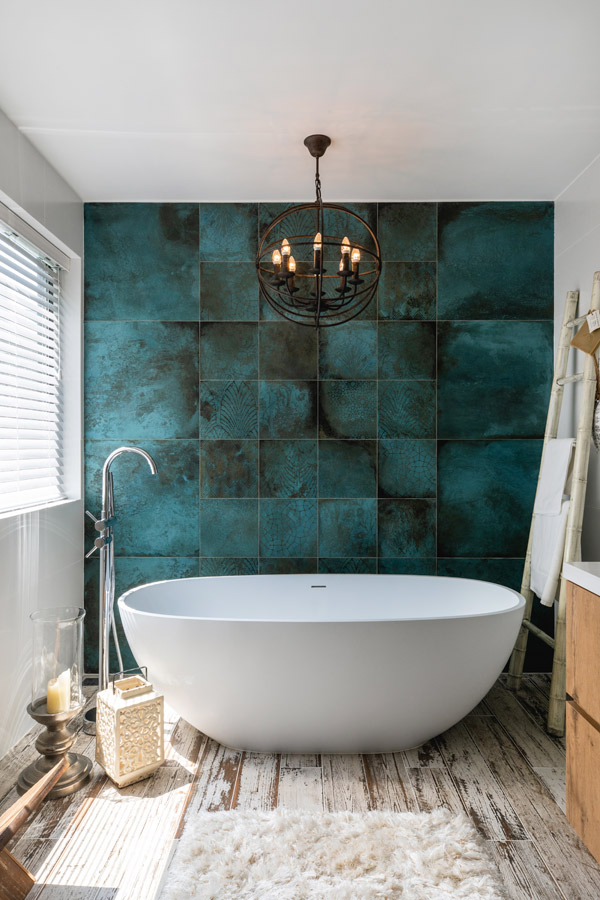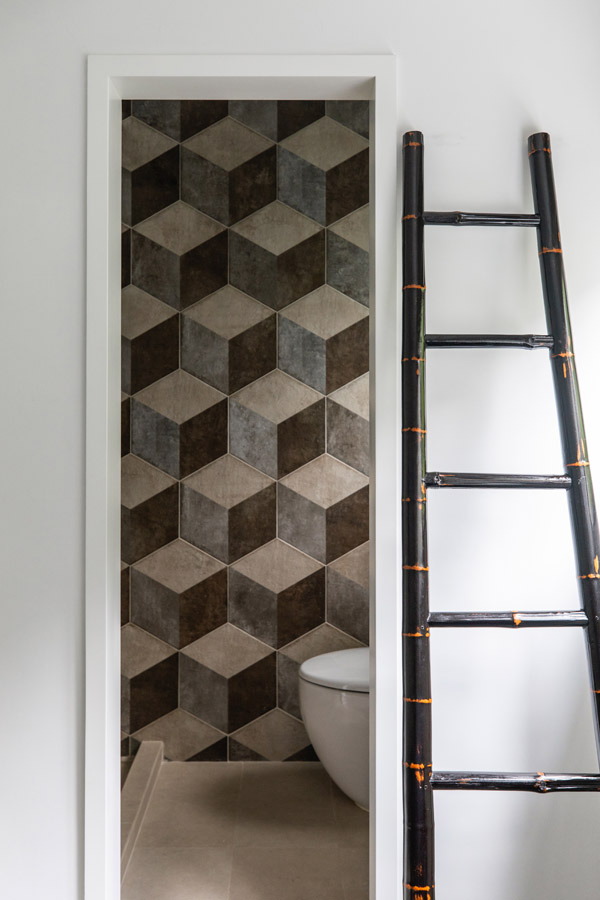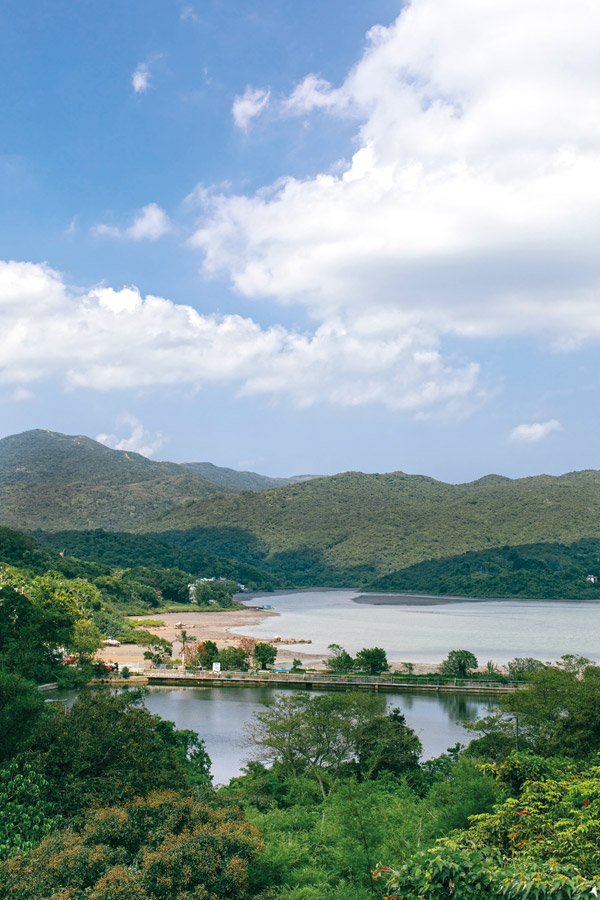 This story was originally published in our September 2018 issue as 'Finding Home.' For more glamorous homes in Hong Kong and abroad, grab a copy of our September issue, on newsstands now.
The post In Sai Kung, a 1,950sqft three-storey abode welcomes nature in abundance appeared first on Home Journal.