Tangerine orange, teal and fire engine red are striking hues on their own – let alone as part of the same colour scheme.
In the Southside home that interior designer Anji Connell shares with her husband and their pup Fifi, however, this electric palette works surprisingly well – especially when combined with edgy, digital wall art, futuristic furniture and industrial materials. "I'm very colour driven, which I try to control," says the designer. "I like a space to be clean and contemporary but quite eclectic, and I can't help but bring in a whimsical element."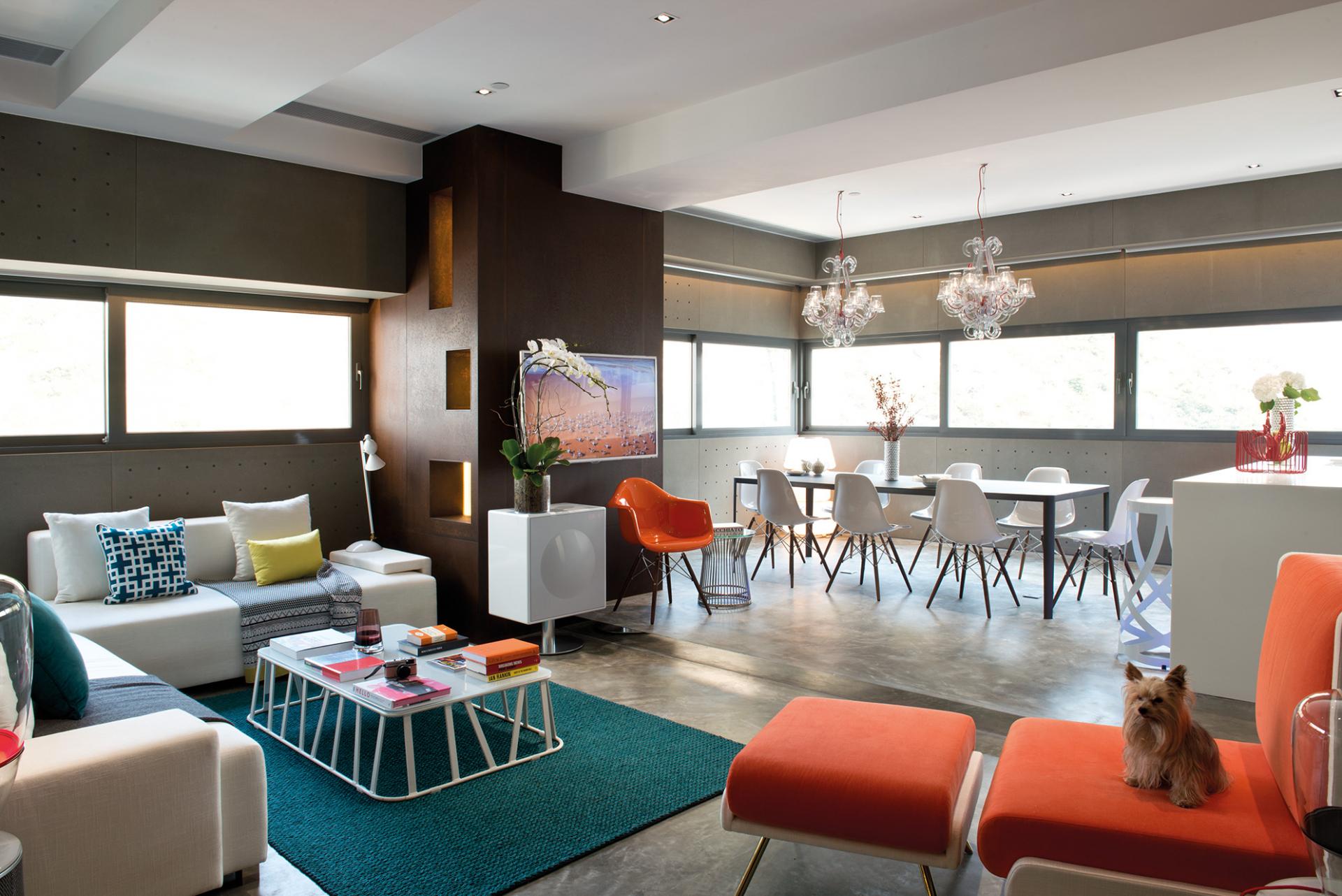 Although there's no shortage of whimsy and fun in this home, the designer was careful to strike the right balance by cleverly separating the open-plan space into three different zones: the kitchen and dining area, the living room and the master suite.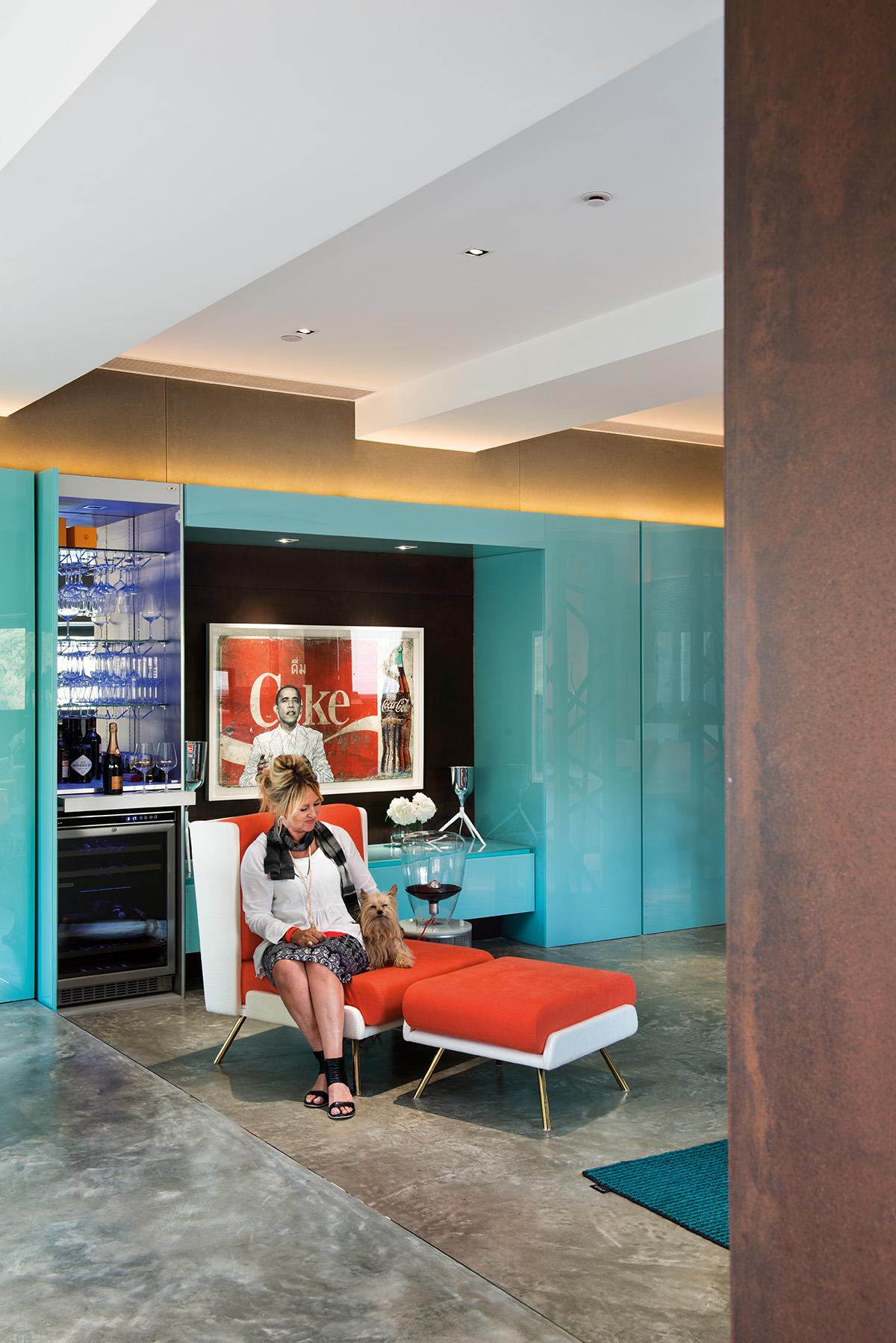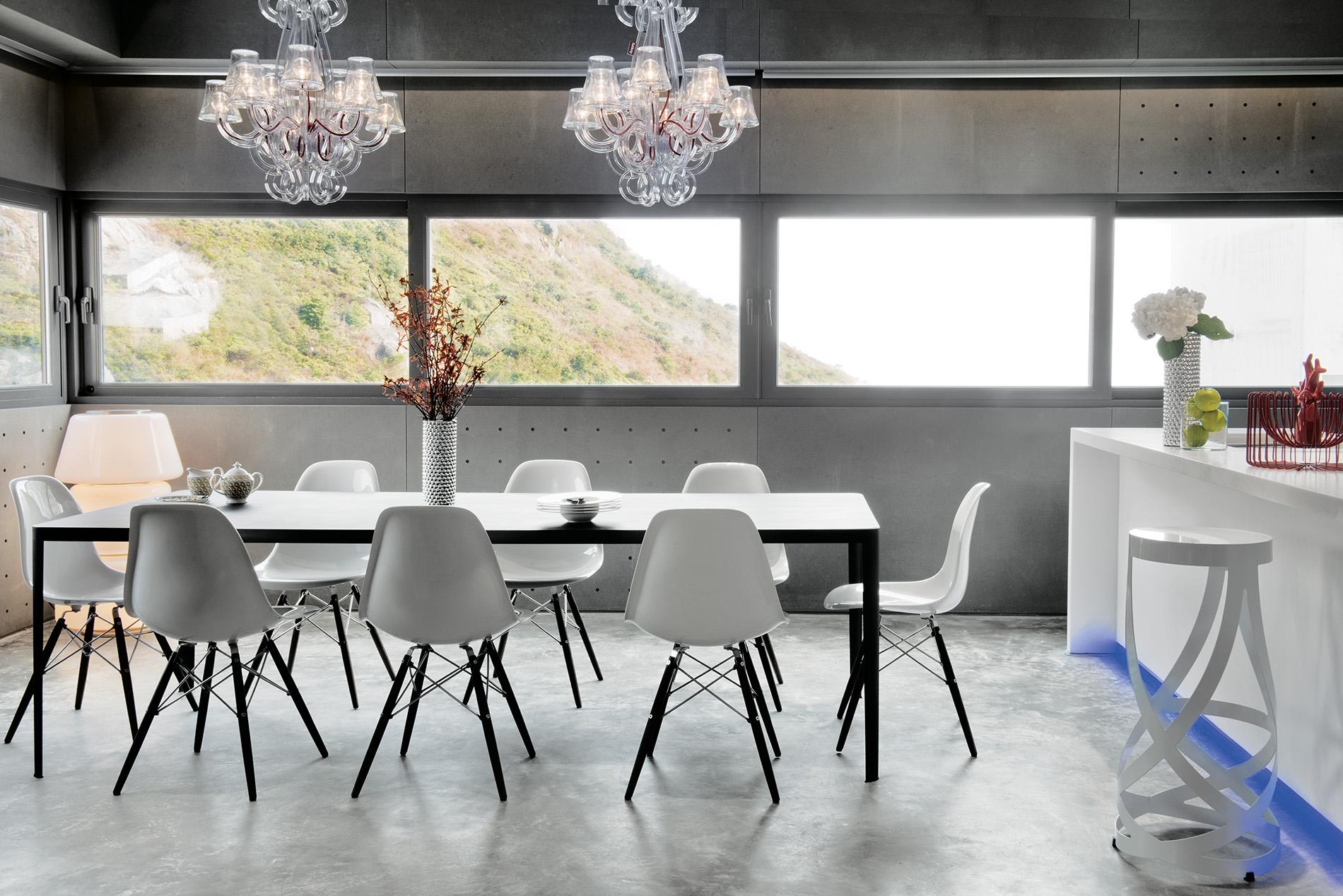 As well as going full throttle on colour, Anji adopts a no-holds-barred approach to furniture and fixtures. Each of the bespoke pieces in her home was designed with space-saving in mind, but aesthetics were not forgotten. Anji designed the teal-toned, floor-to-ceiling glass doors in the kitchen and main foyer, for example, to conceal the stove top and hood, as well as the fully stocked wet bar. She also created a kitchen island surfaced in smooth Corian, adding cool barstools for an informal eating area.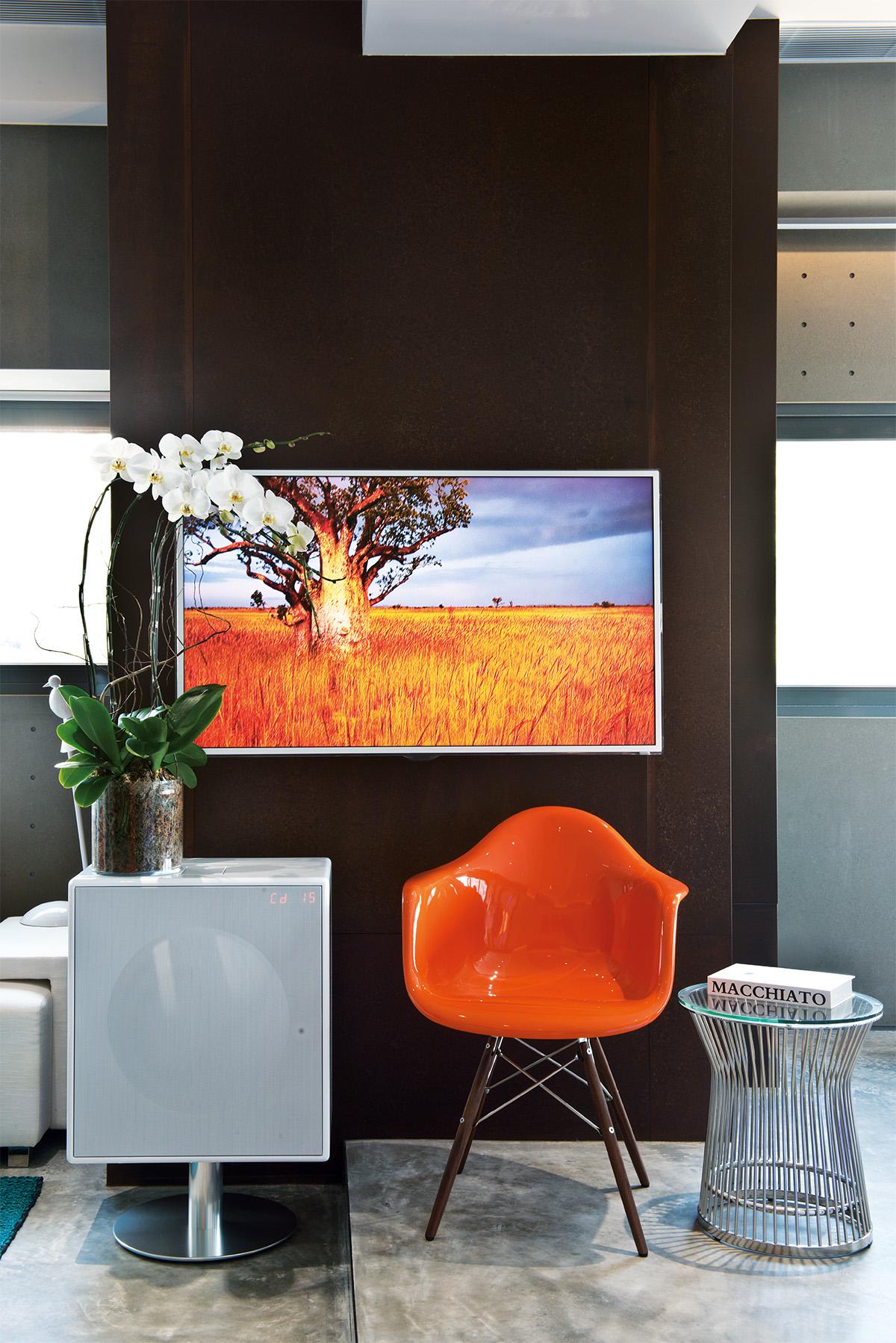 Original art works – such as Pakpoom Silaphan's pop art piece of Barack Obama, which hangs in the living room – crop up in all areas of the home. It can even be found in the back of Anji's closet, because she simply "cannot stop buying good art." The designer's love of pop art carries through to the bedroom: here, a visually arresting portrait of a woman dominates one wall. It's an image Anji had saved on her laptop and forgotten about, before rediscovering it and having it blown up and printed onto glass panels.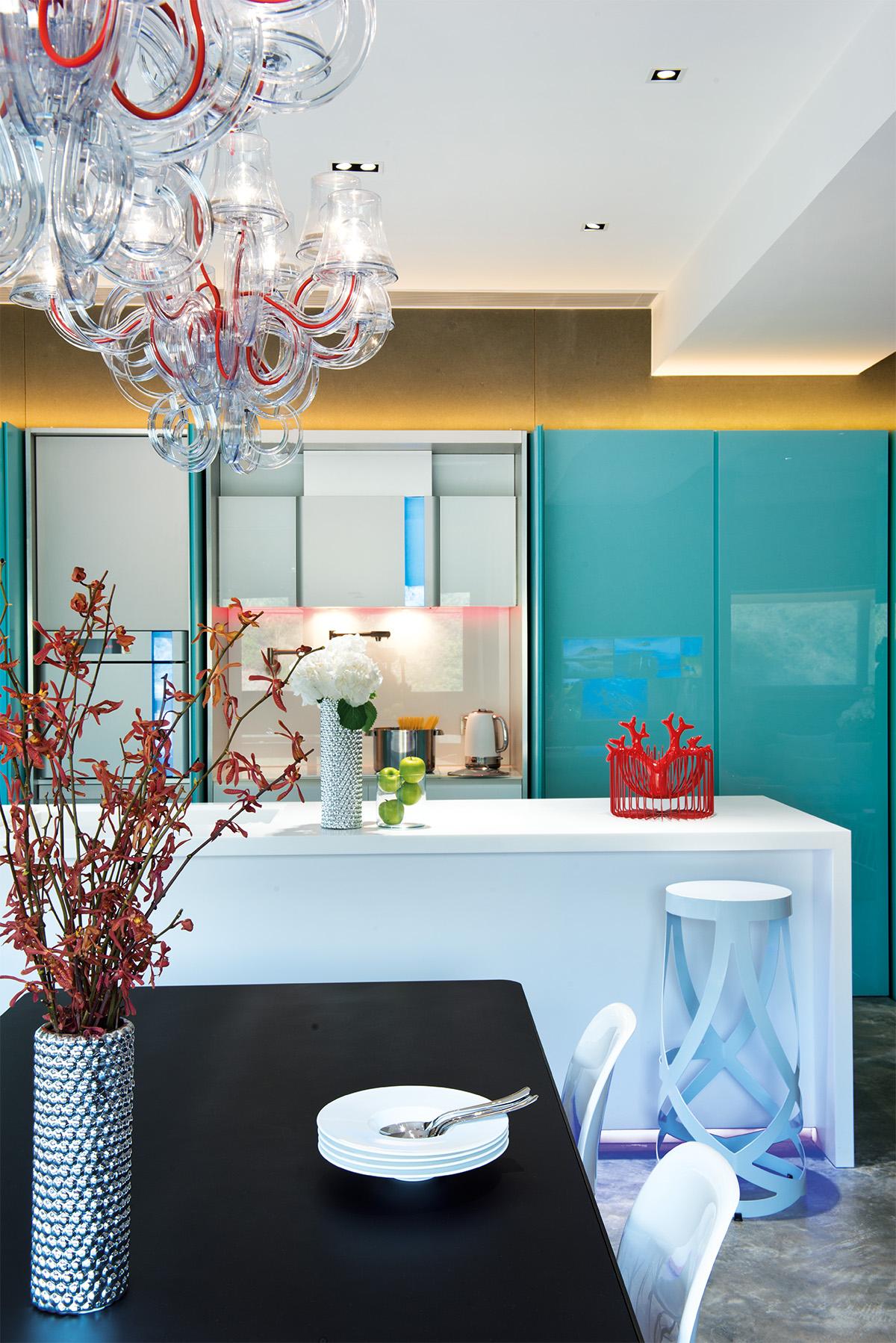 The black-and-white image pops against the cherry tones Anji chose for this space. She used this bold hue on everything from the coloured glass wardrobe doors to the rich, leather lining inside the closets. She also used the same ruby shade in the bathroom, teaming it with a sculptural Antonio Lupi sink and bathtub in white. "The sink was so beautiful I just couldn't resist getting it," says Anji.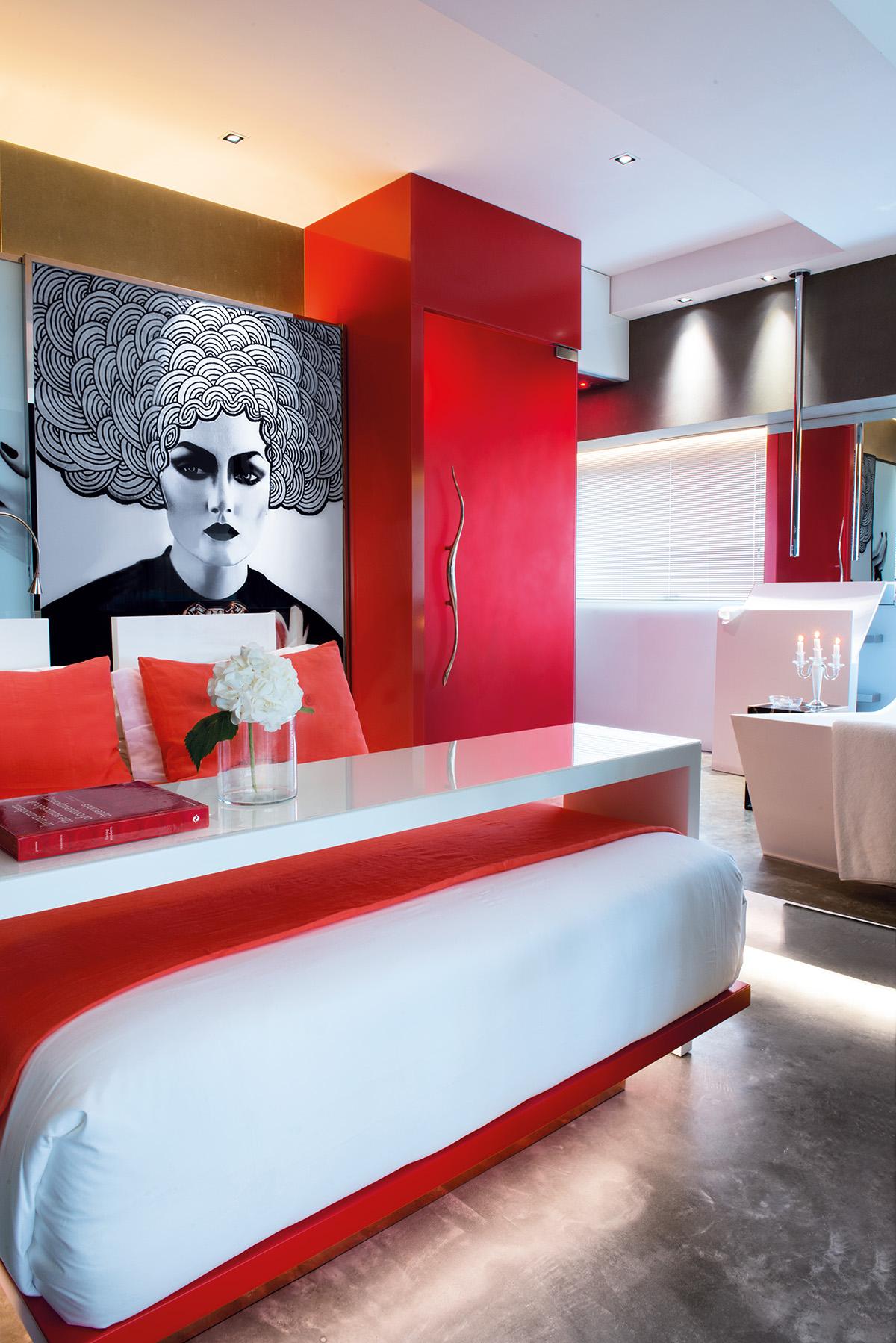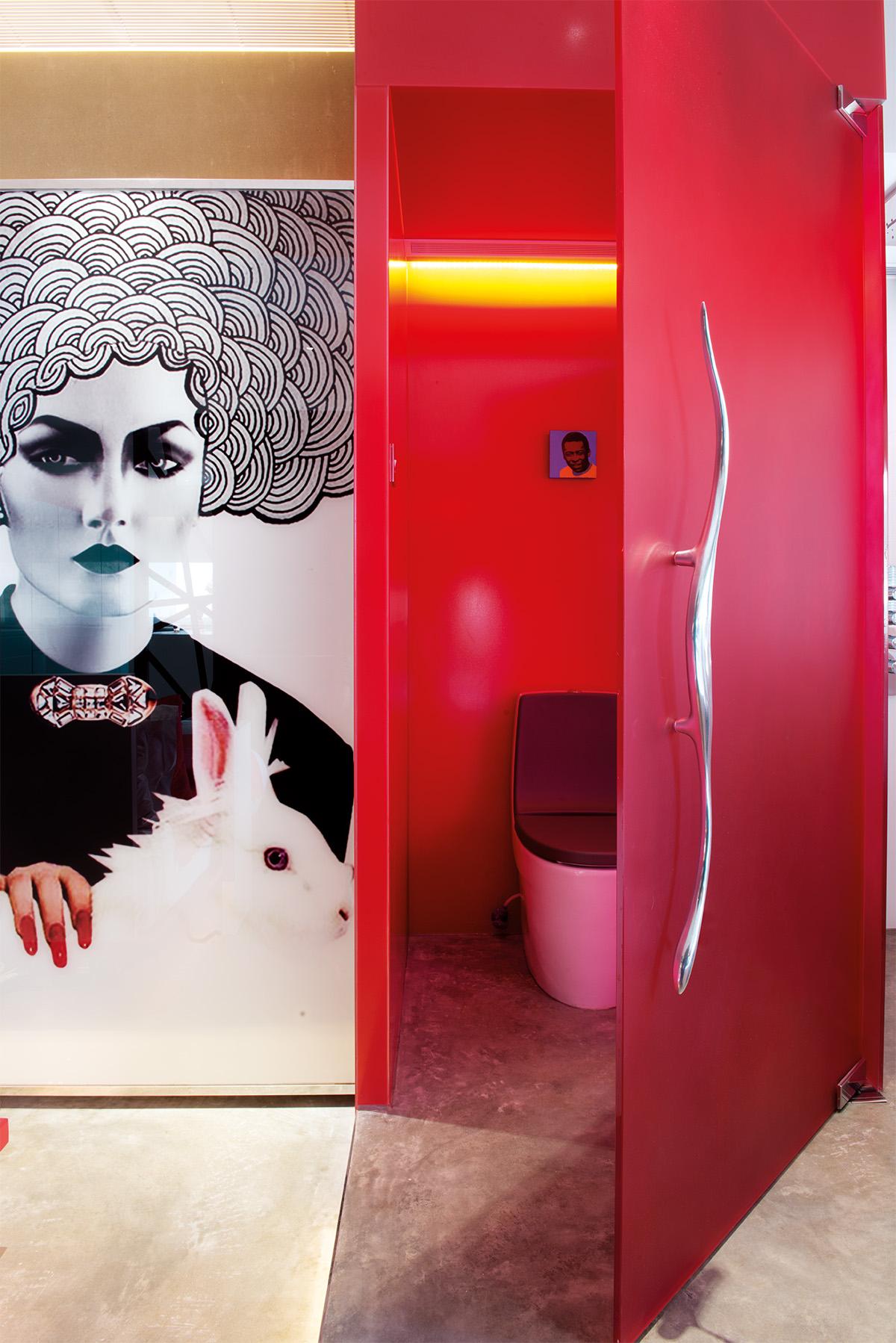 To top off the look, she placed a bioethanol fireplace next to the tub, used as part of the divider separating the bathroom from the living room. "When you sit in the tub and look through the fire, you can capture a glimpse of the mountains," she says.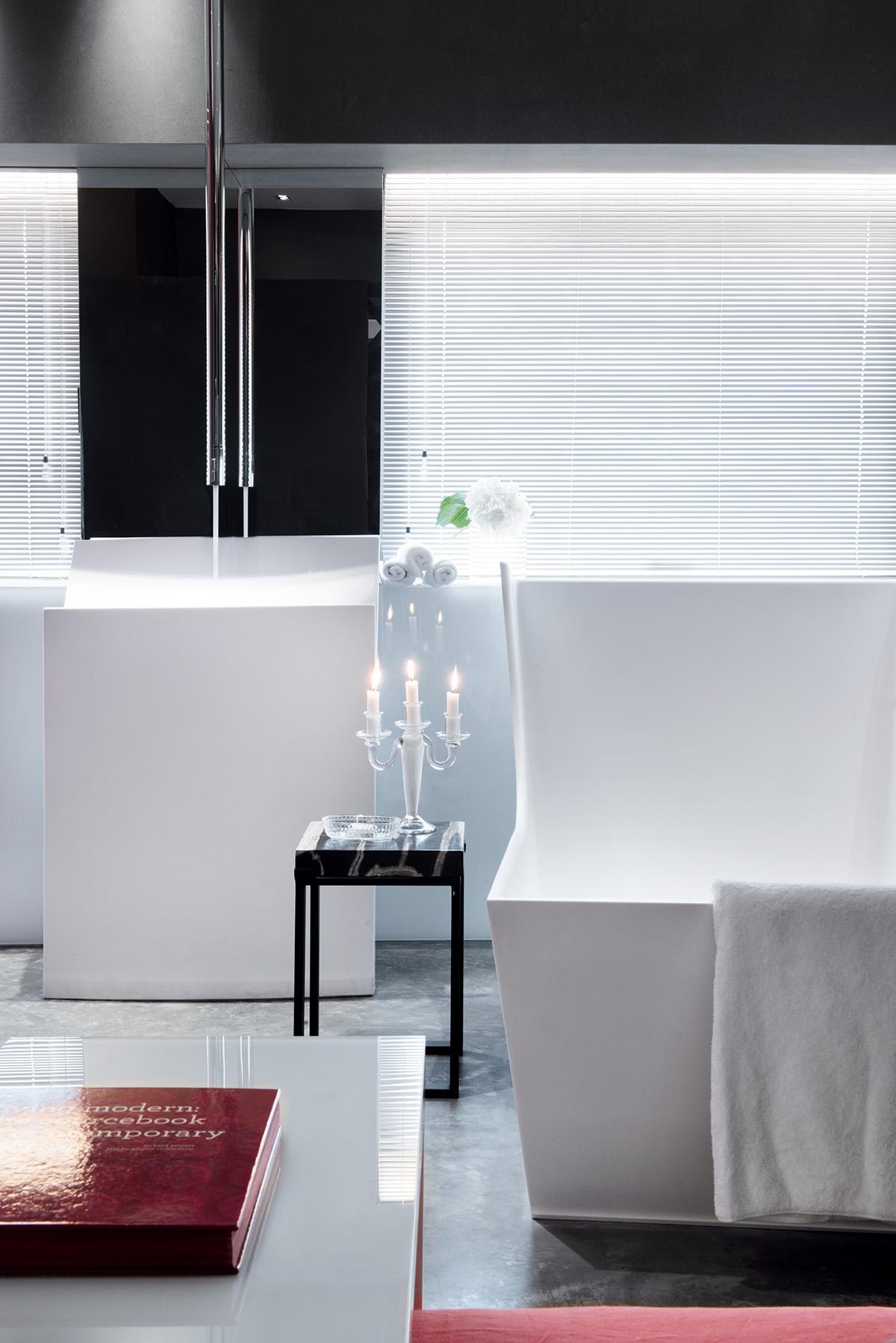 Anji has clearly thought of every last detail in her striking home – and yet, despite her rigorous approach, the space perfectly captures the spirit of creativity and fun.
Photography: Edgar Tapan
See more: Inside A Showroom Kitchen Where Dreams Are Made Of