It's often said that a piece of furniture adds the finishing touch to an architectural project. French architect Agathe Labaye, however, believes that furniture makes the architecture.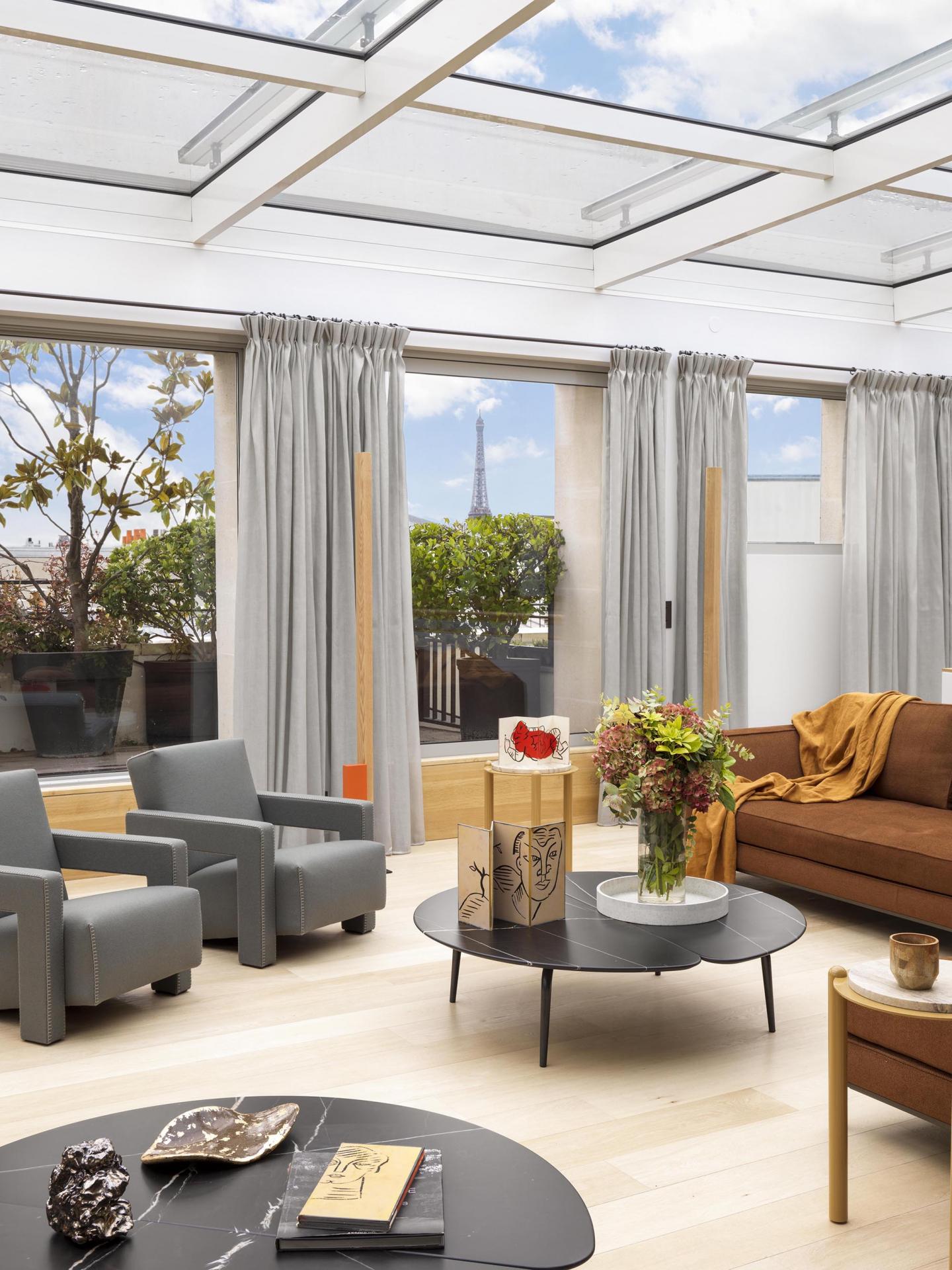 Since setting up her own firm in 2018, Agathe has worked on private residences in Paris, Burgundy and Corsica, and always seeking to embrace the entire scope of projects. She recently completed the exclusive Hôtel de Pourtalès at the heart of the French capital, as well as her second furniture collection in collaboration with the artist Florian Sumi. Initially conceived for the hotel, it is now available to the general public and juxtaposes industrial techniques and fine craftsmanship.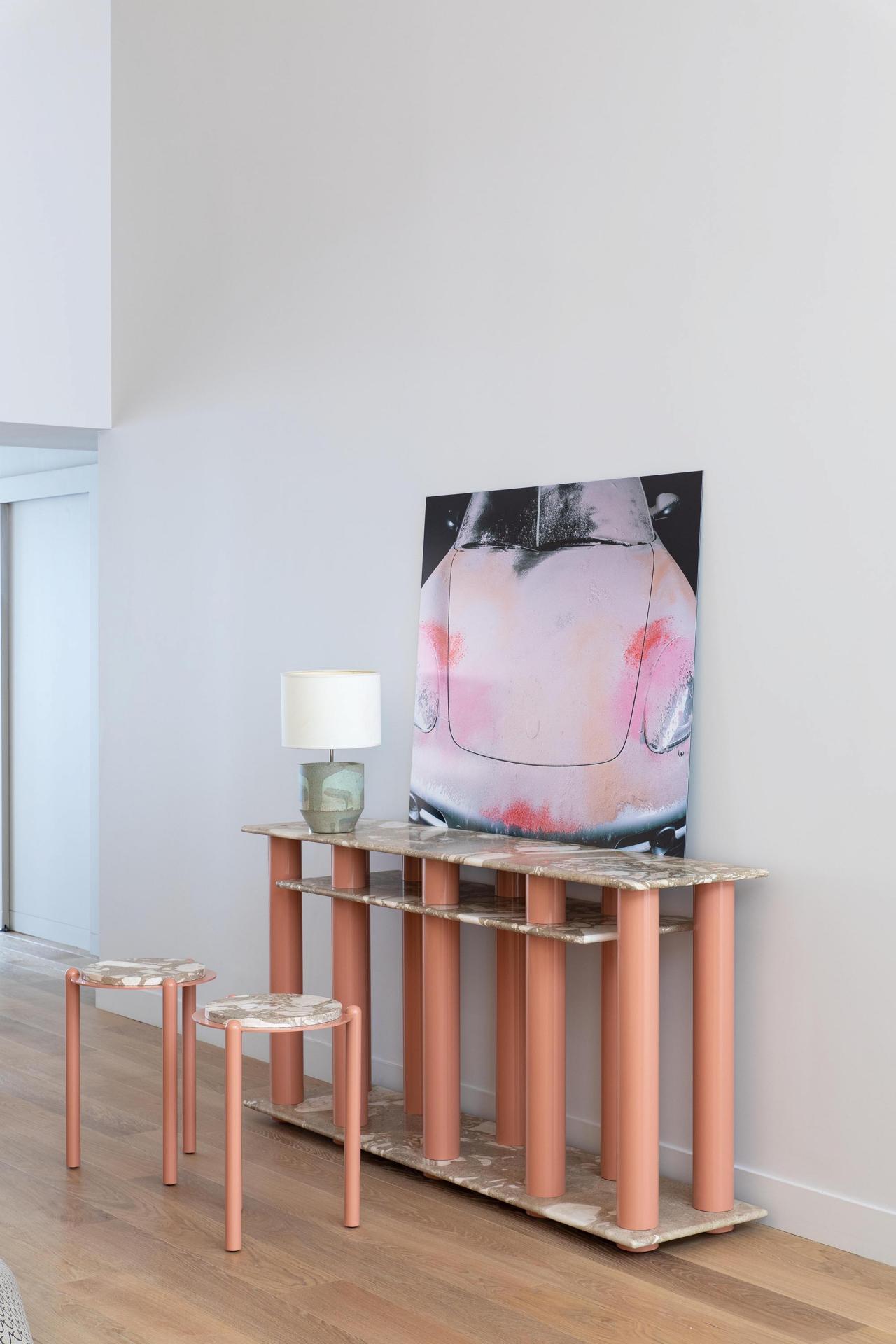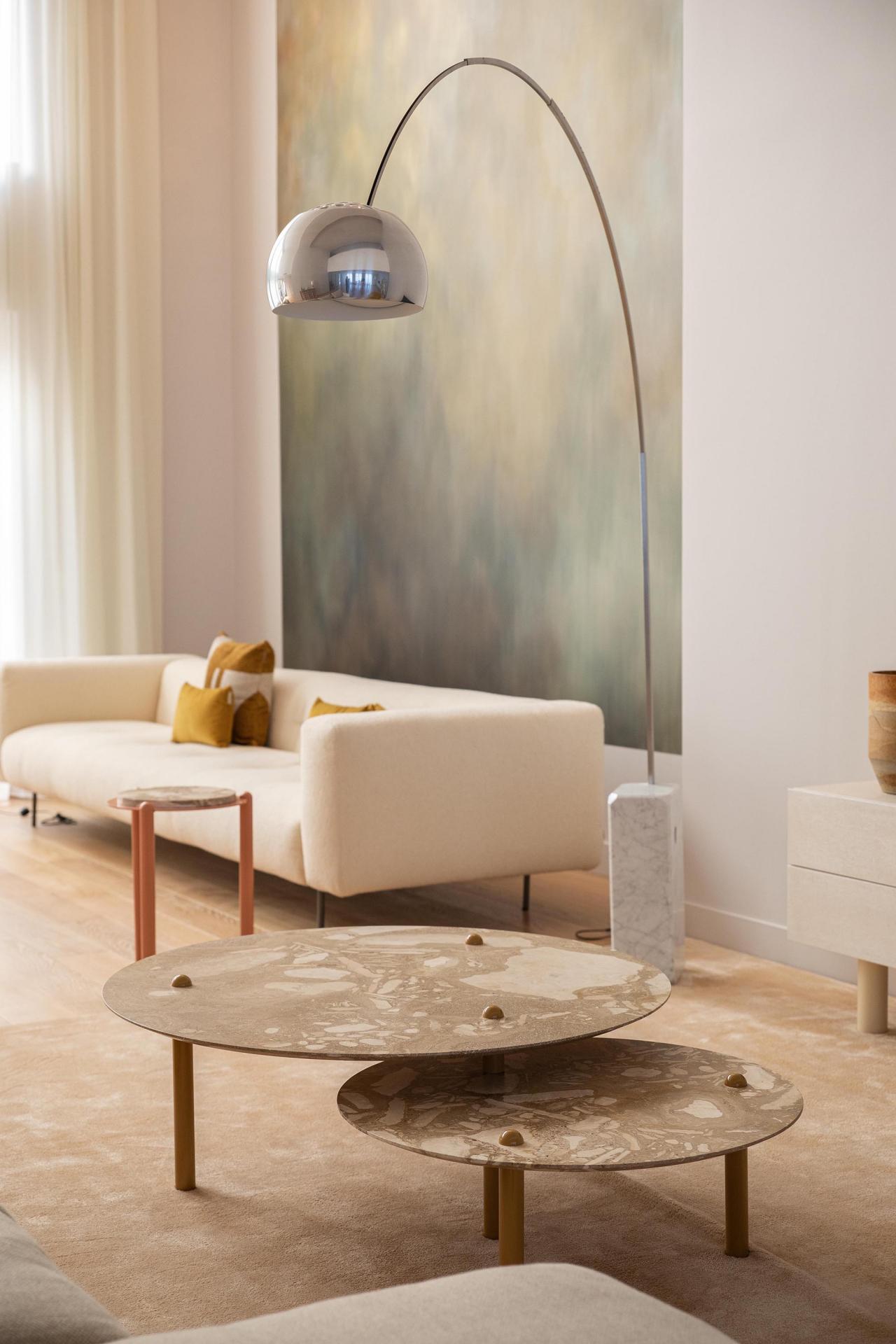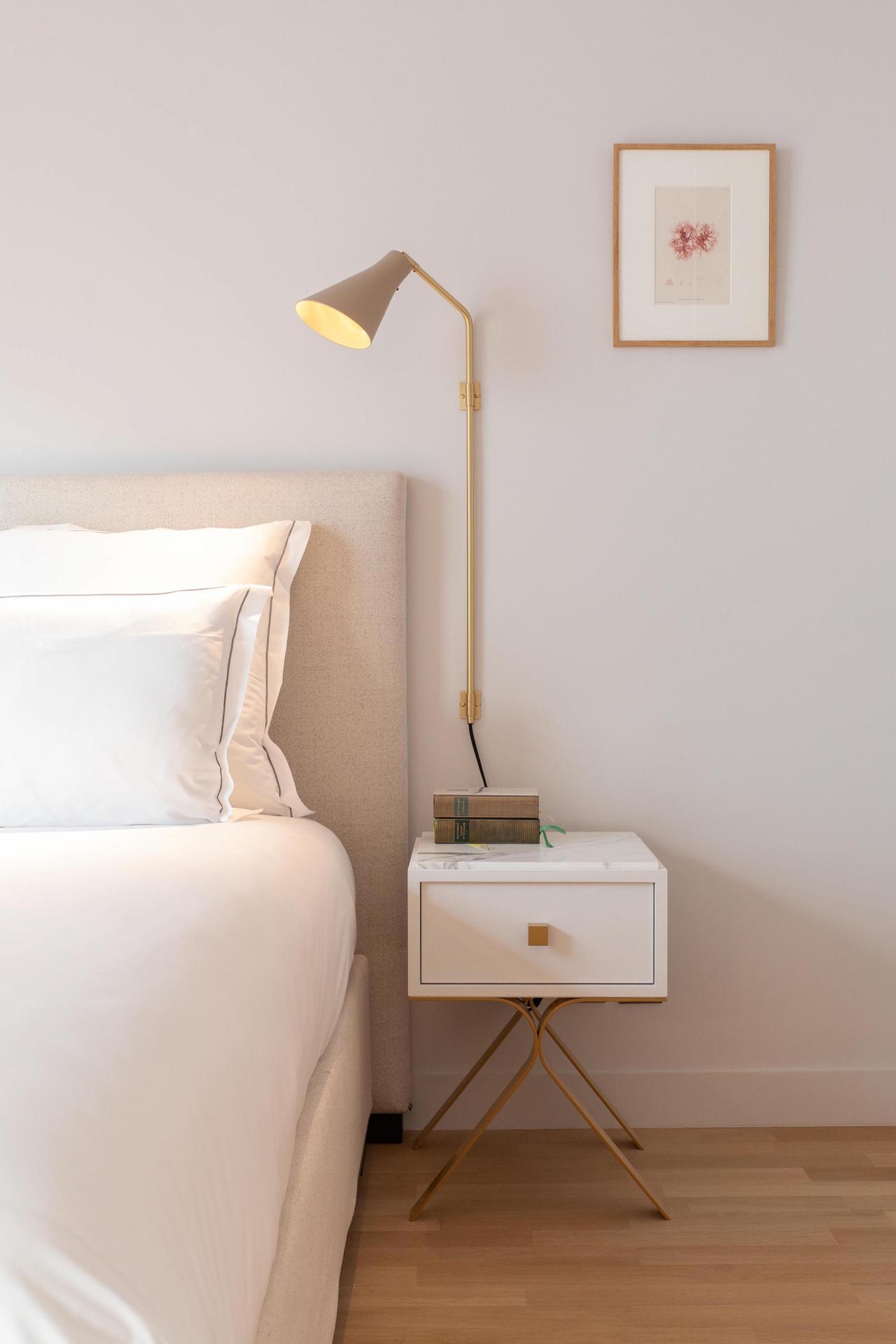 Here, we speak with Agathe about this and more, on her story and design inspirations.
What was the starting point for this collection?
It was originally to furnish the hotel. We have a real interest in the international-style hotels, which spread throughout Europe and the States after World War II, when architects designed everything from the actual building right down to the furniture. They did it in an extremely rationalist fashion, which became a standard.
Why the desire to combine both an industrial and craft aesthetic?
Everything we develop industrially is extremely rationalized. It is the structural part, if you like, which serves as a support for a more expressive element produced by the craftsmanship.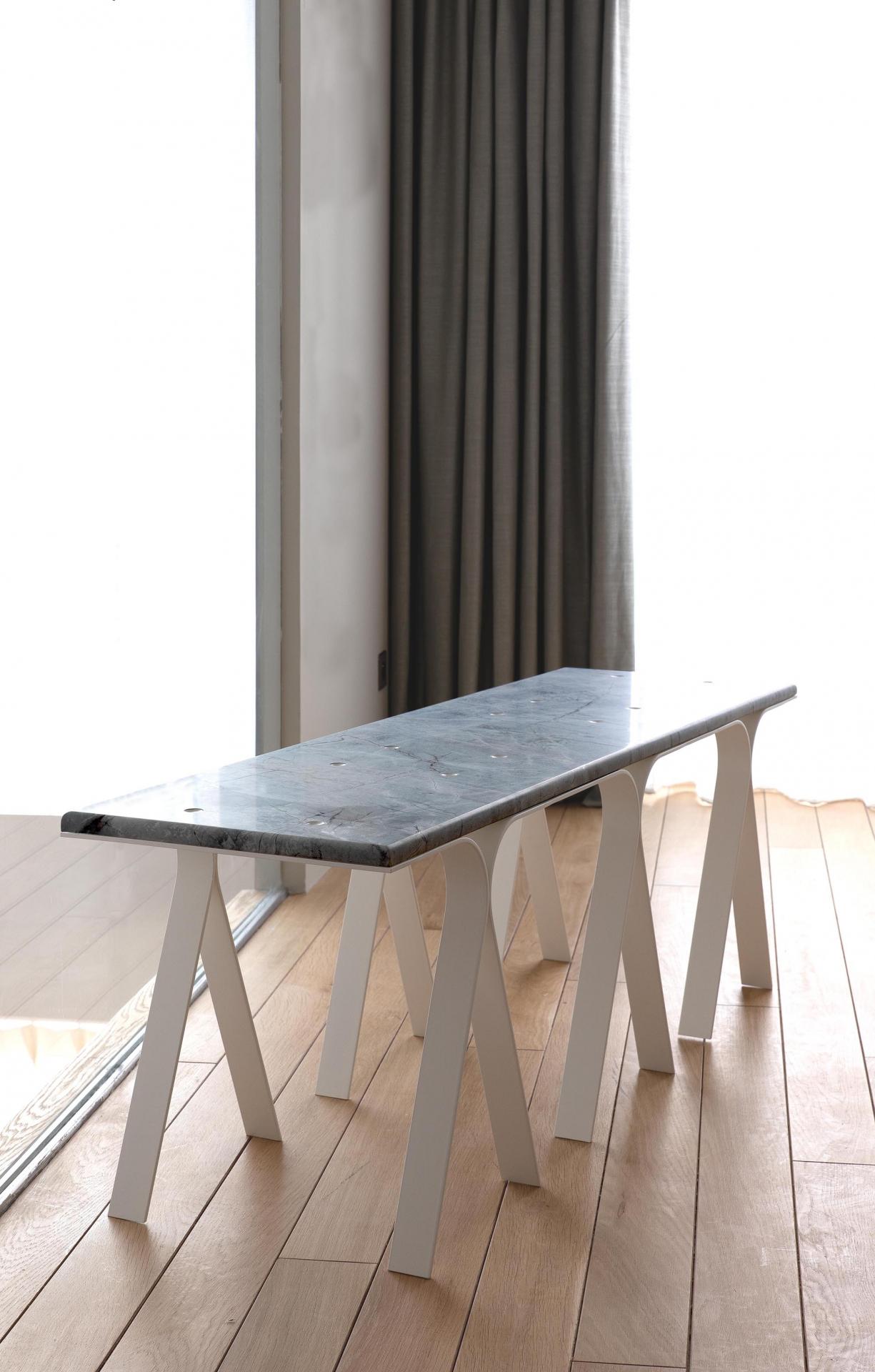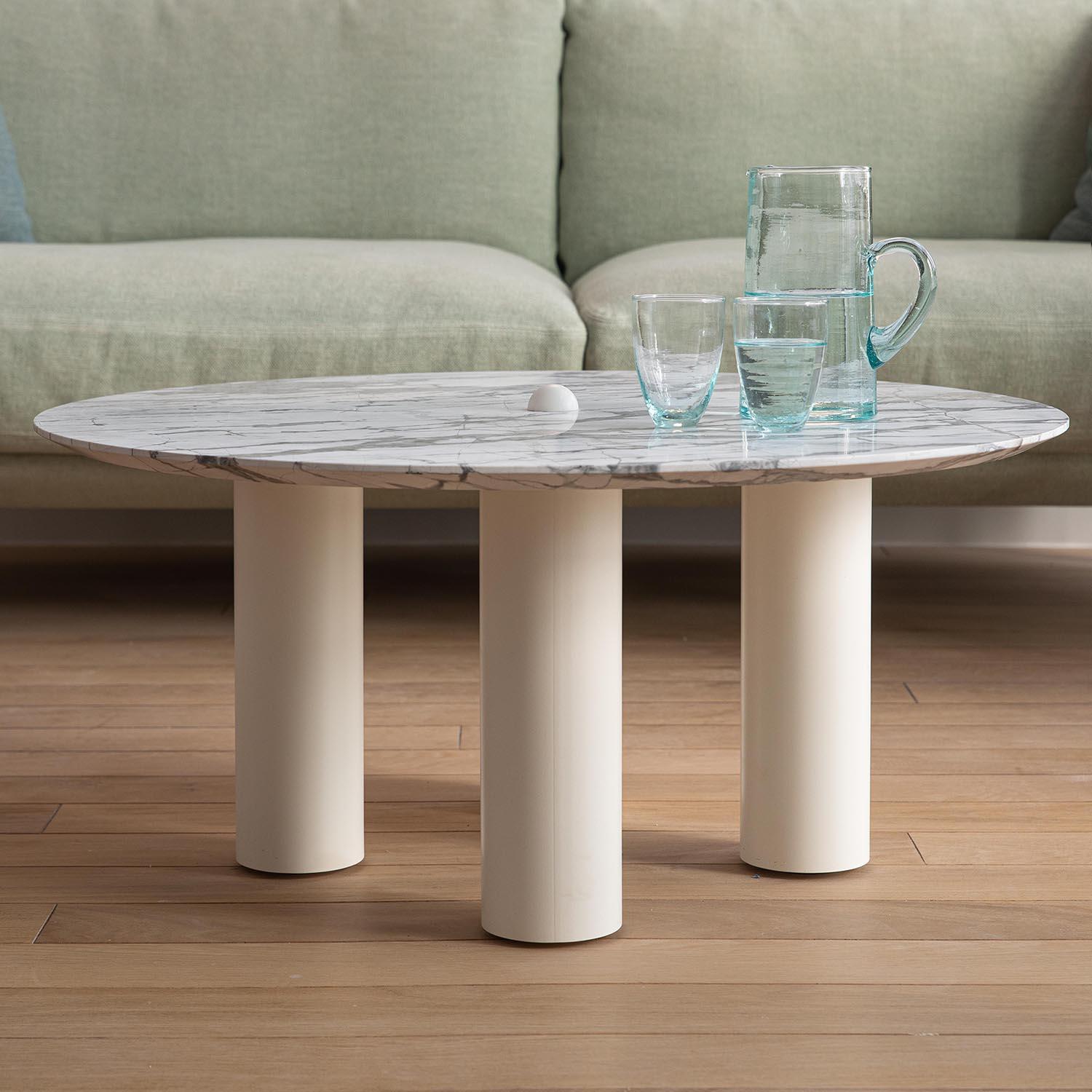 How about the colour palette?
It was developed in accordance with the project as a whole. It corresponds to the hues throughout the hotel, which are calm but assertive, natural, earthy, vegetal… In total, we used 41 different tones in the collection.
Why the collaboration with Pierre Bonnefille?
We were looking for a third material, which could converse with the thermolacquering and marble. Pierre has a very personal way of creating materials that are almost an embodiment of a deep, pulsating colour by combining chalk powders and pigments. We used them on both the bedside tables, as well as some of the side tables.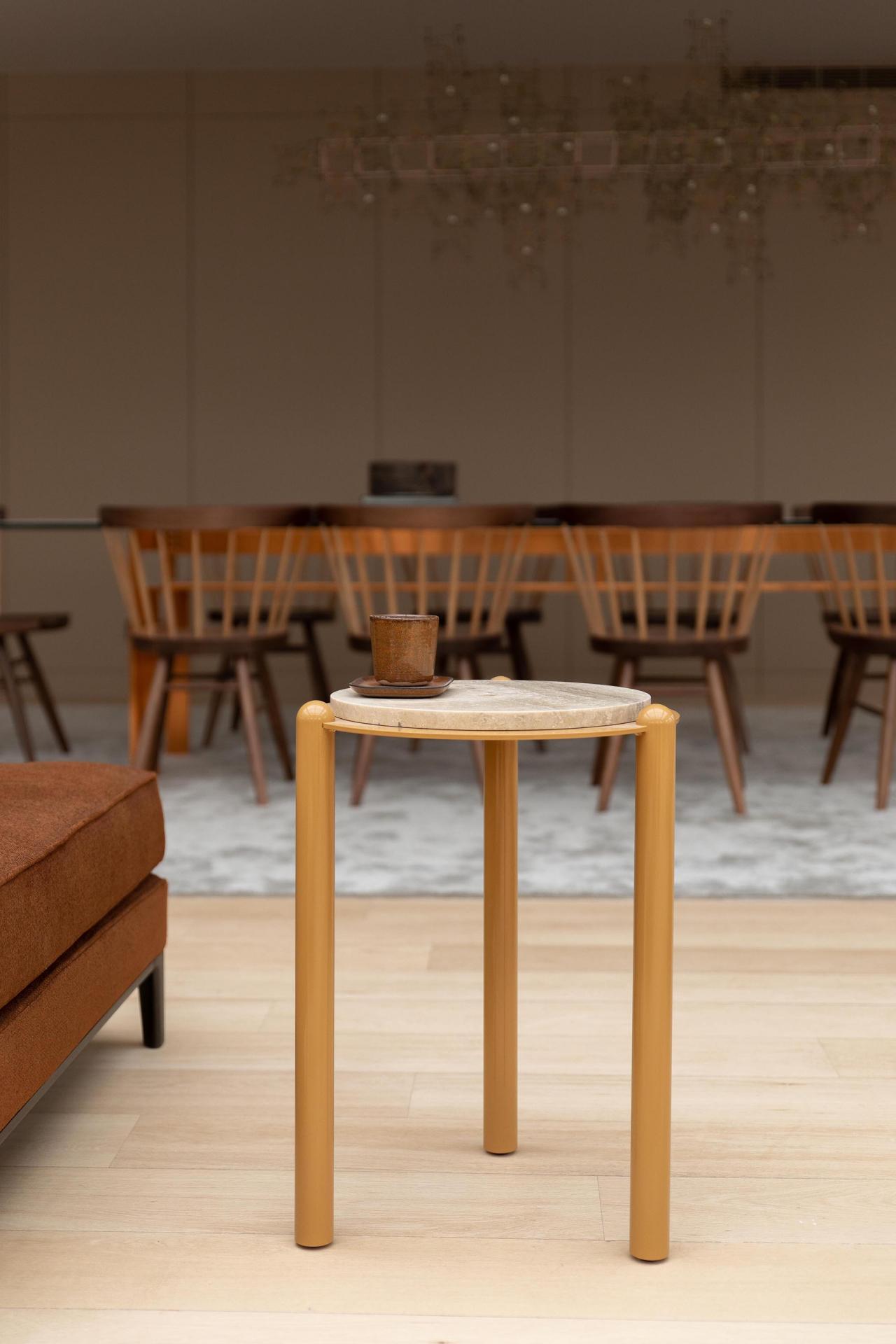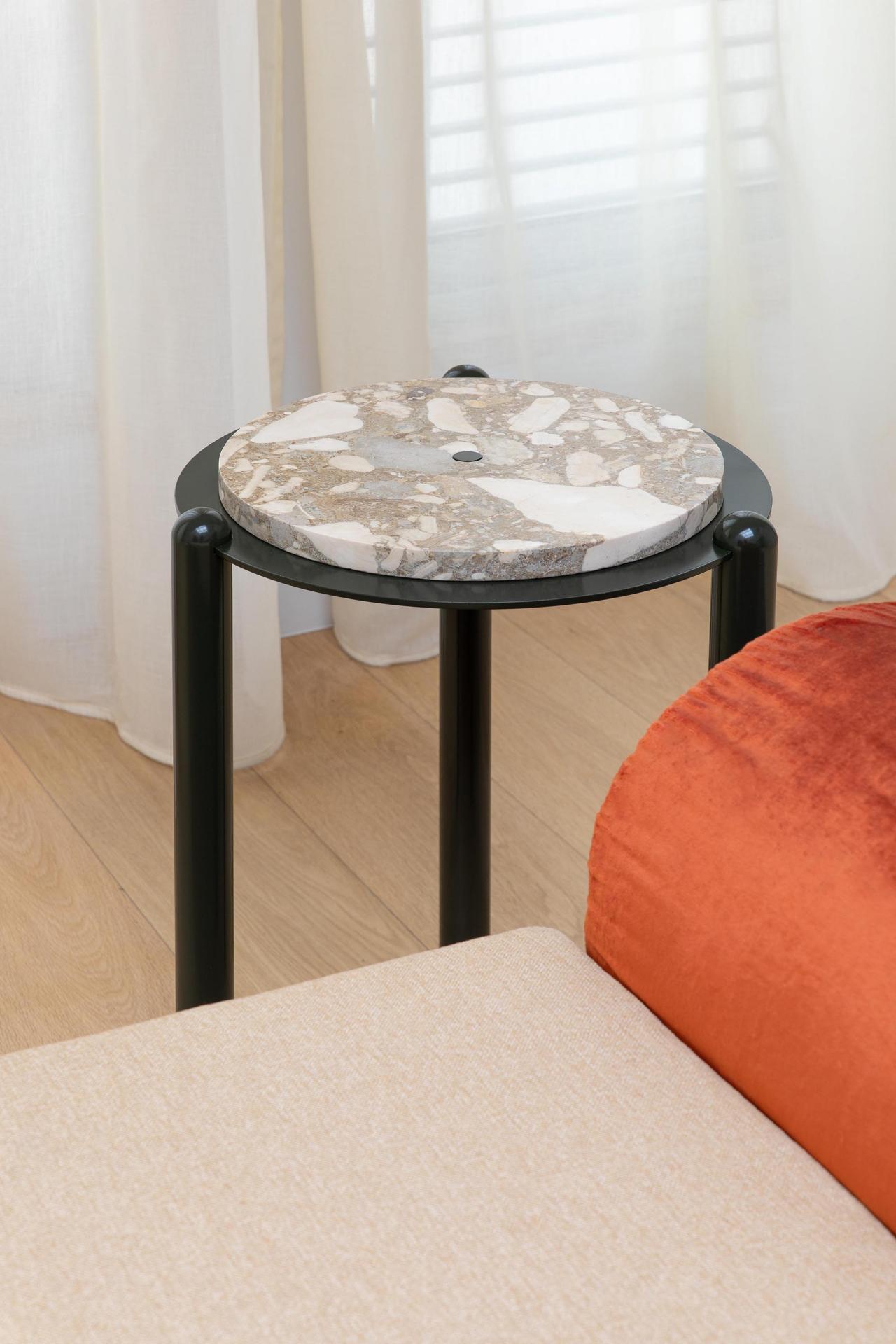 Where does your interest in architecture and design come from?
I really don't know, but it's always been there, in my childhood games. My family moved very regularly. So, it may also come from the necessity of constantly having to adapt to a new space and thus taking an interest in how to create a harmonious living environment. Harmony is a word that remains central to my approach today.
What are your inspirations?
It would be complicated to pin them down. We're all very much a melting pot of an infinite number of references. My model would perhaps be the builder(s) of the Cistercian Le Thoronet Abbey in Provence, which was built between the 12th and 13th centuries. It's what comes to mind when I think of the perfect building… perfect in terms of proportions, light, acoustics, flow, and the conception of both its solitary and communal spaces.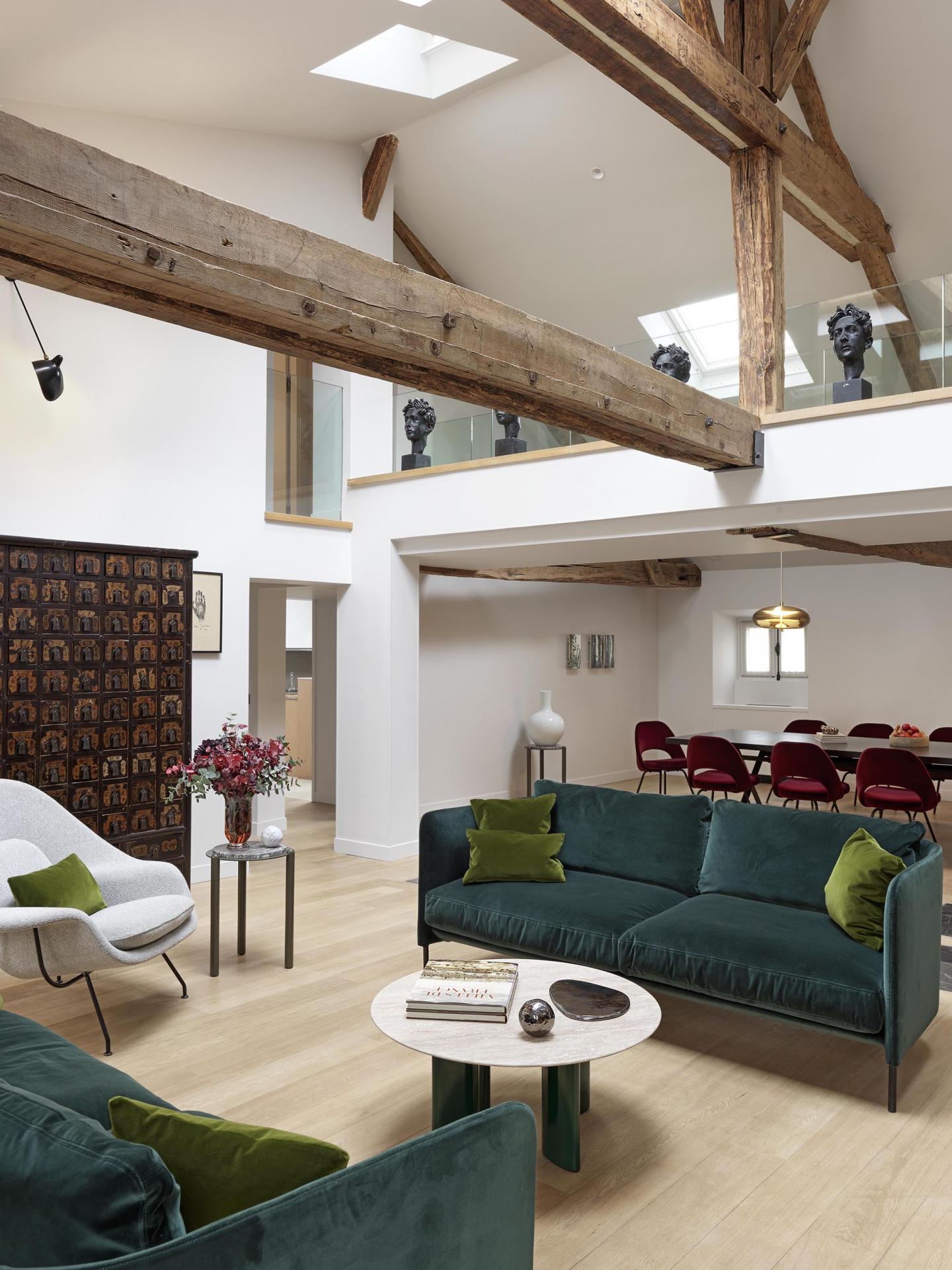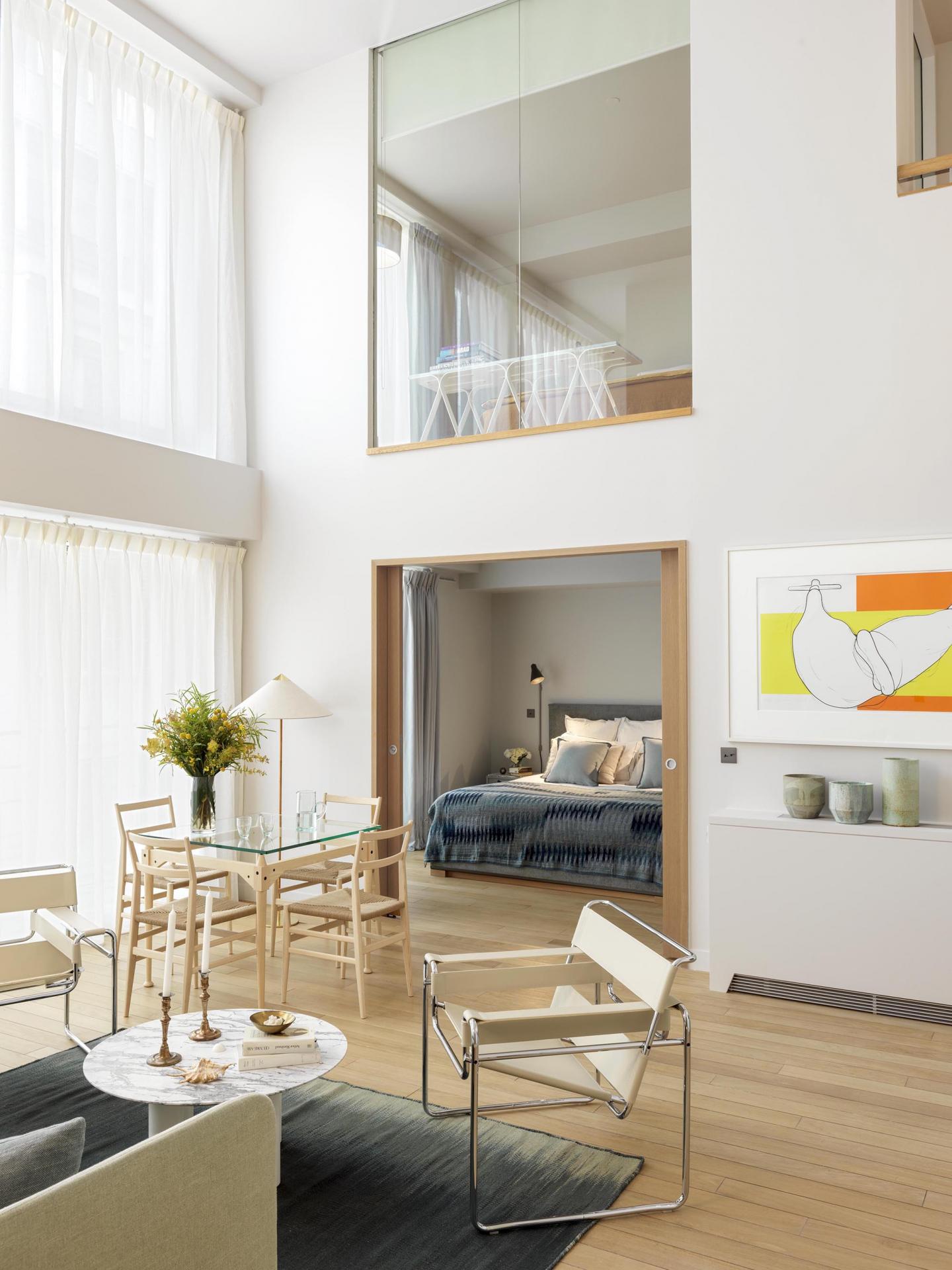 You've said you're "convinced that an architect is an artisan of scales". What do you mean by that?
I still remember my years at architecture school and all the professional experiences that I had during those years, which encompassed everything from the scale of a landscape to that of an object. Today, I get as much pleasure designing an ambitious project like the 1,200m2 of the Hôtel de Pourtalès, as the renovation of a Parisian apartment or the building of a store or an offices tower.
Why have you chosen such a varied career path?
I'm someone who follows my intuition more than anything else. I've never had a career strategy with lots of important names. I prefer to have deep, meaningful relationships with creative people in different fields. I've met a number who have inspired me and wanted to work with them, to learn from them, whether they were artists, architects, designers or even a dealer. They were my 'masters'.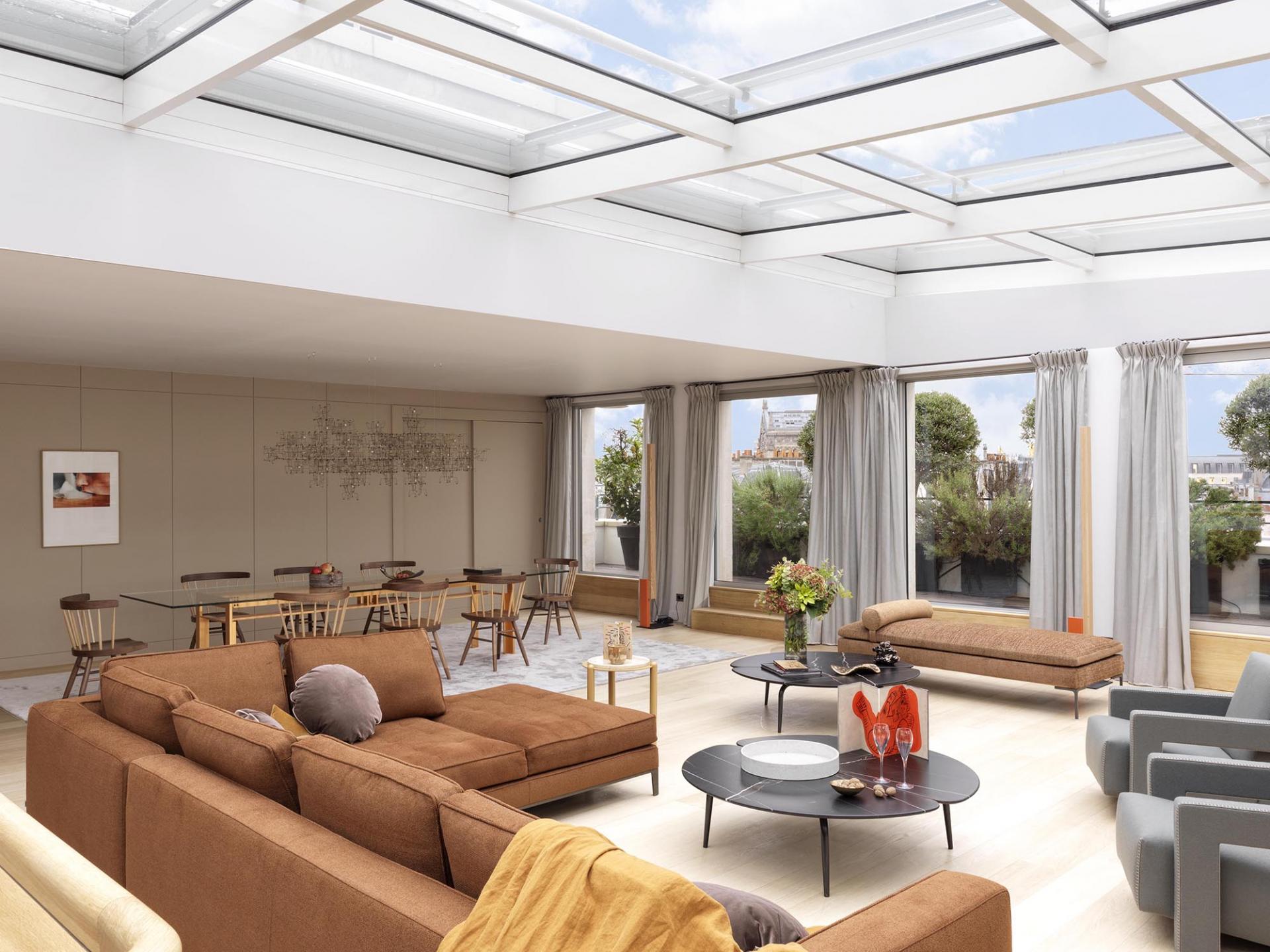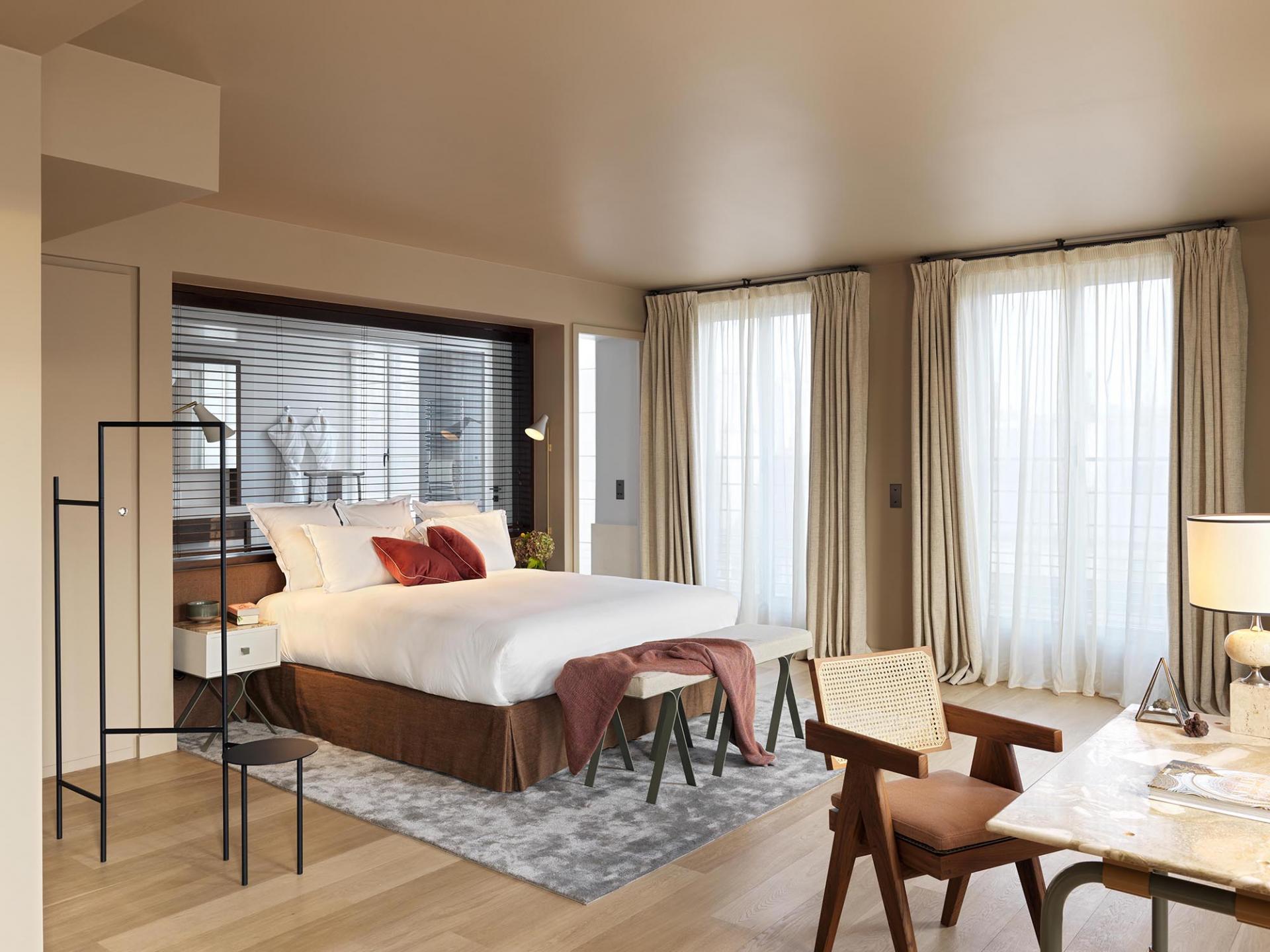 How would you describe your approach?
I like the philosophy of Adolf Loos when he said: "I do not design floor plans, facades, sections. I design spaces". More than anything, I'm an architect before I'm an interior designer. Collaboration is also central to my work. I don't believe in semi-godlike figures touched by a sort of creative genius. It's perhaps for that reason that Le Thoronet Abbey is so dear to me. It's the result of decades of teamwork. I don't like the notion of designing something and simply giving it to a craftsman to produce. I prefer the relationship to be more symbiotic. In the same way, when I'm working on an architectural project, my relationship with the different tradespeople is fundamental. They bring an understanding that helps me to push things further. Aesthetically, I prefer precision rather than things that are eye-catching or spectacular. I like the idea of longevity and always want to be different, but also pertinent. I'm attracted to austerity, rigor and simplicity—the notion that you can make do with very little. I'm not into the idea of accumulation. Instead, I prefer to have just one object, but the right one. Plus, I always like to work with objects made by people I know.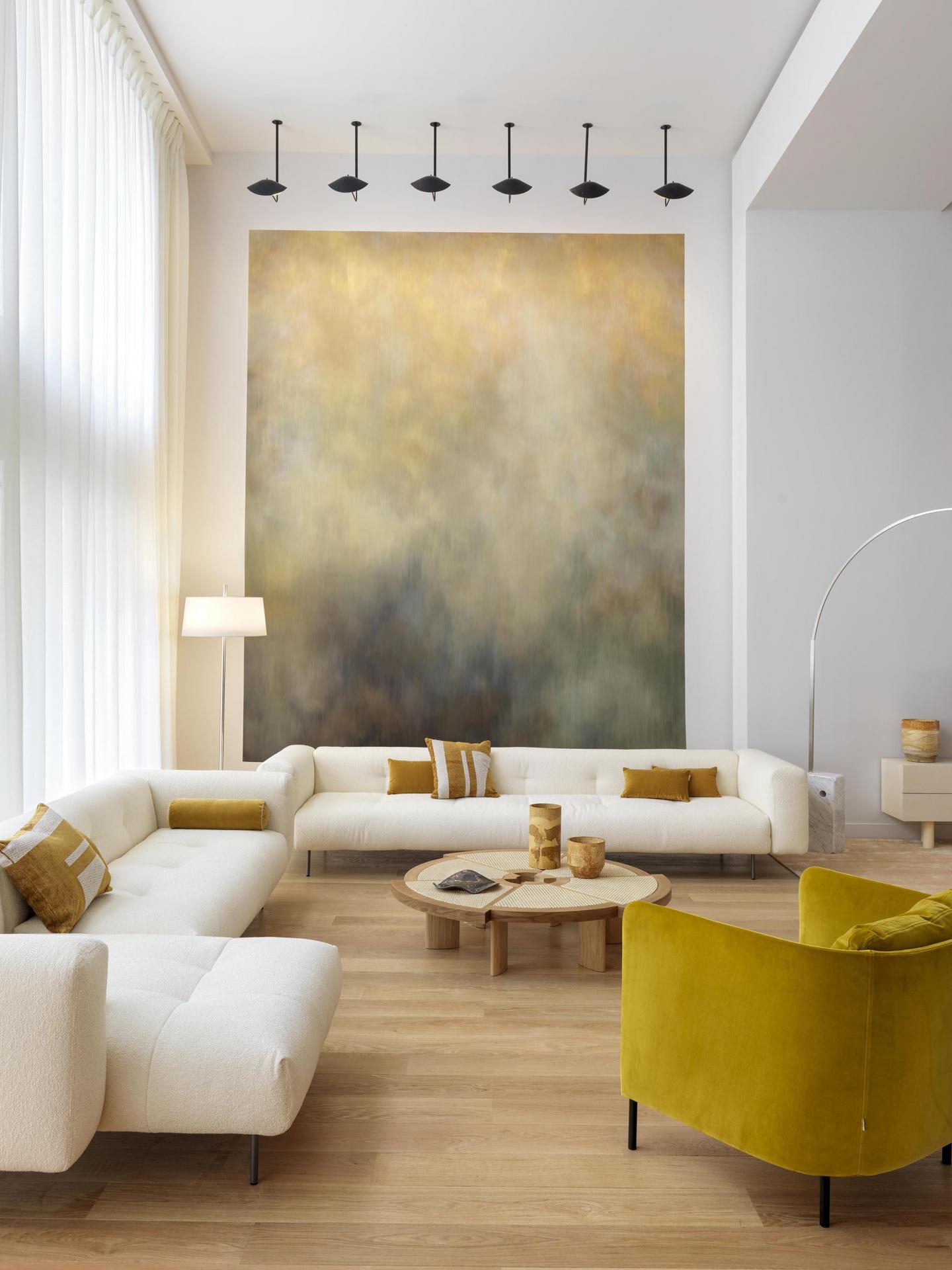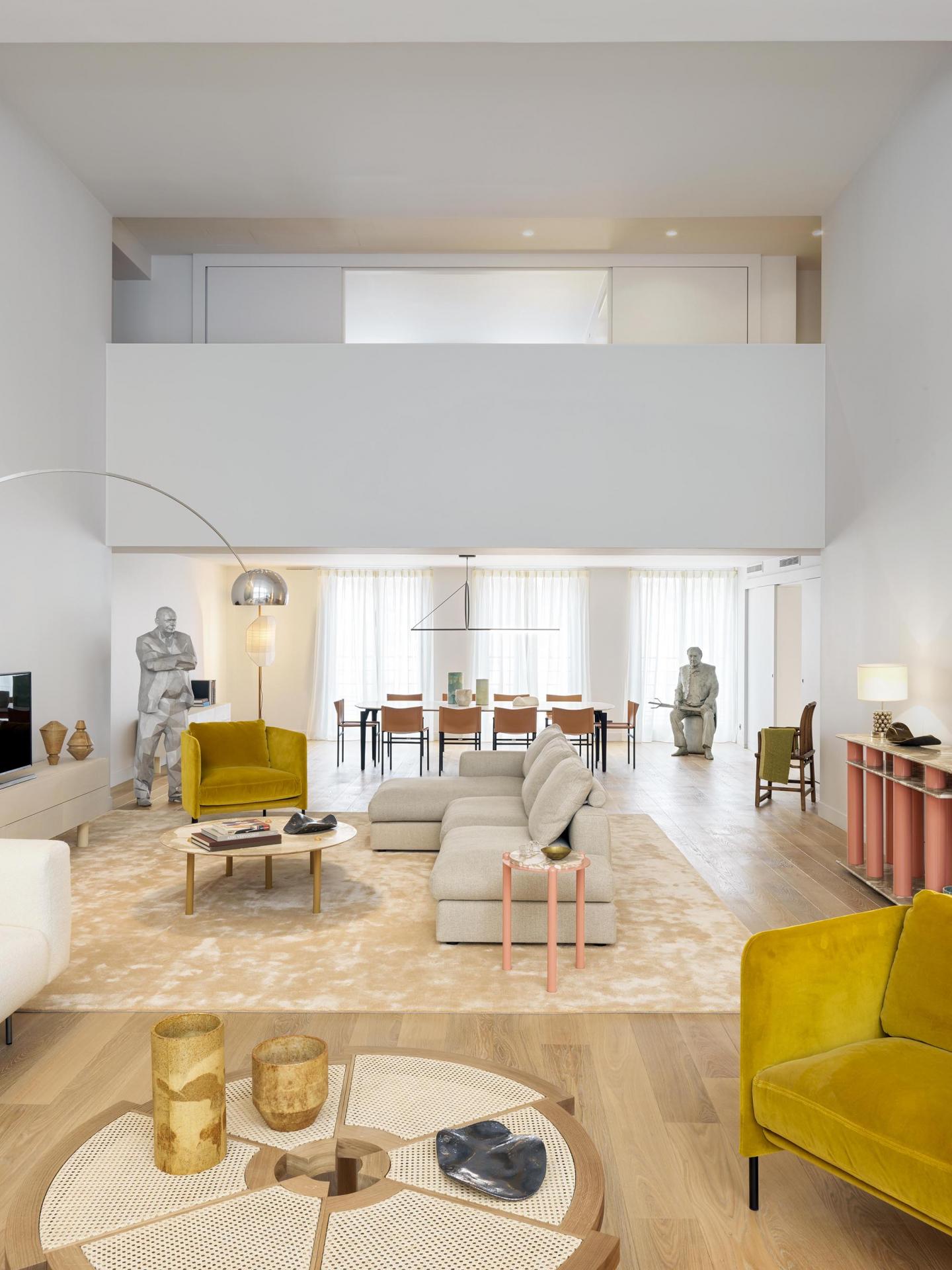 What are you working on at the moment?
I'm completing a ground-up home next to the Bois de Vincennes park to the east of Paris and beginning the renovation of both a small house on the banks off the Marne river and a stud farm to the west of Paris. At the same time, I'm also collaborating once more with Abinal & Ropars, an architectural firm where I worked at the beginning of my career. We're currently designing the first boutique for a jewellery brand called Statement near the Tuileries Gardens in Paris and also have a number of office and retail projects in the pipeline.