"We deliberately kept each guest room to the minimum size as they are intended for sleeping, showering and retreating," stresses Juliane Maier, Studio Aberja's interior designer. "After all, life is happening out there."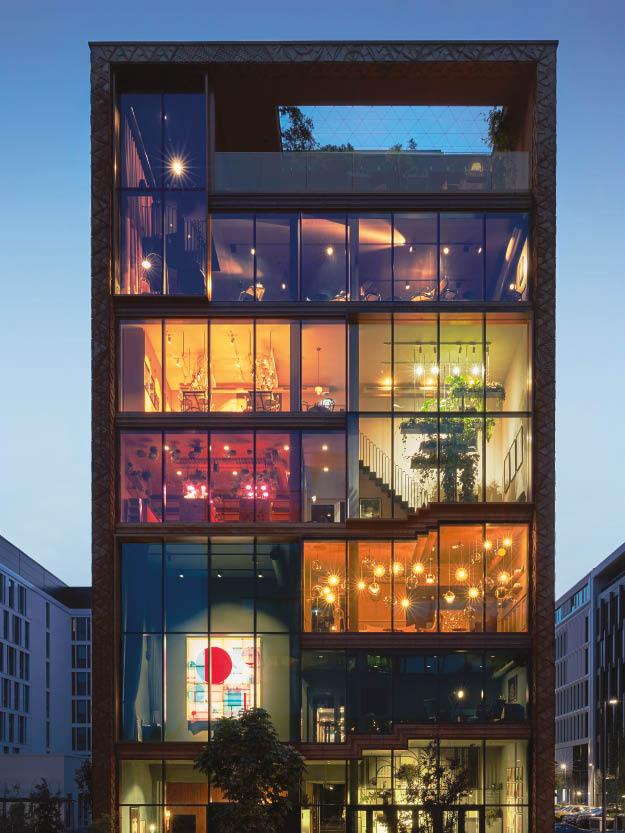 Determined not to define the quality of the accommodation by the size of its space, Lindley's 100 guest rooms are purposely designed to a compact, cocooning dimension to reinforce socializing and nurturing a new quality of life with a sense of togetherness.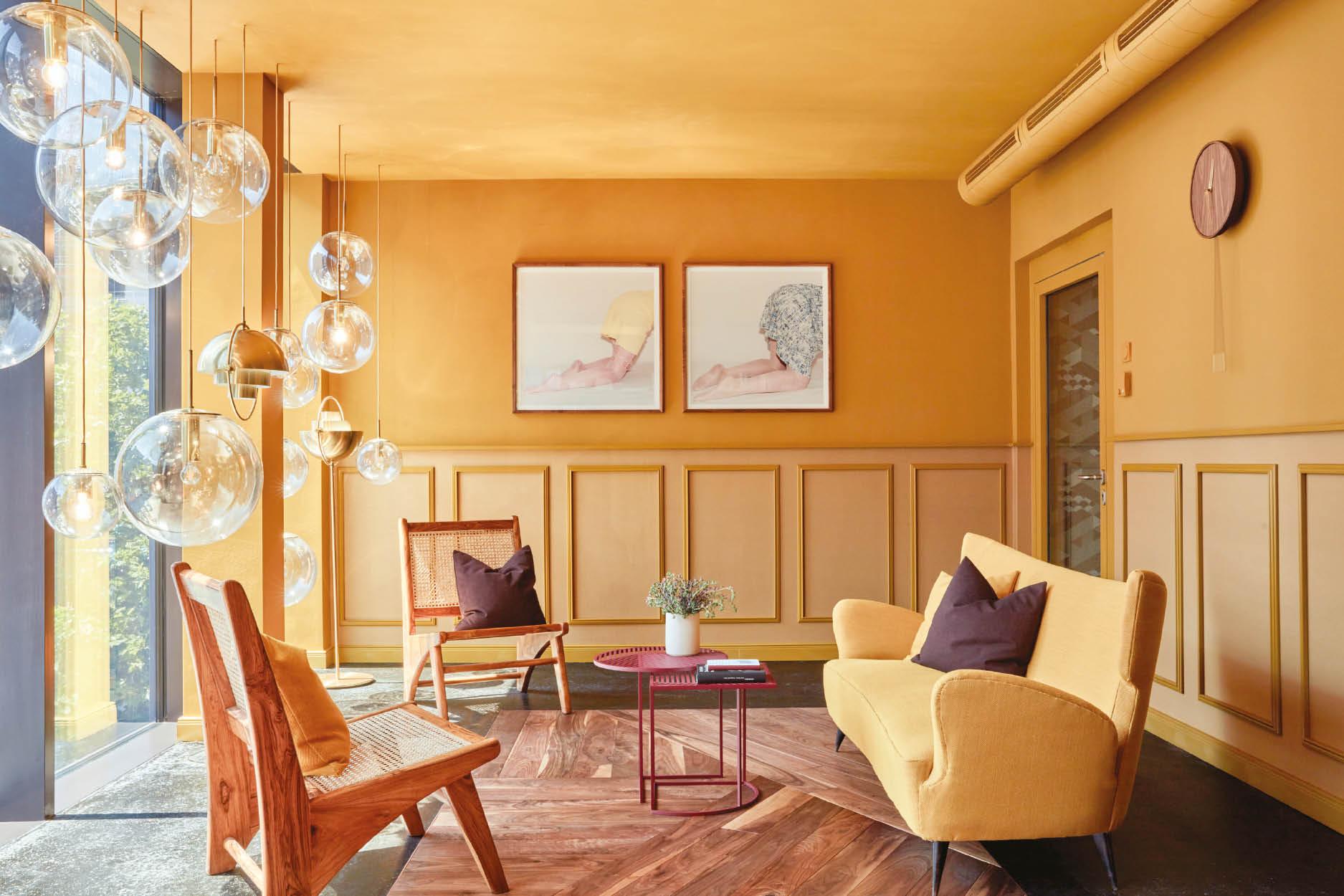 Situated in eastern Frankfurt, the hotel articulates a delicate narrative that bridges the area's industrial heritage and international modern aesthetic. Scroll through the gallery below (Photography: Steve Heruds) to experience the impactful design: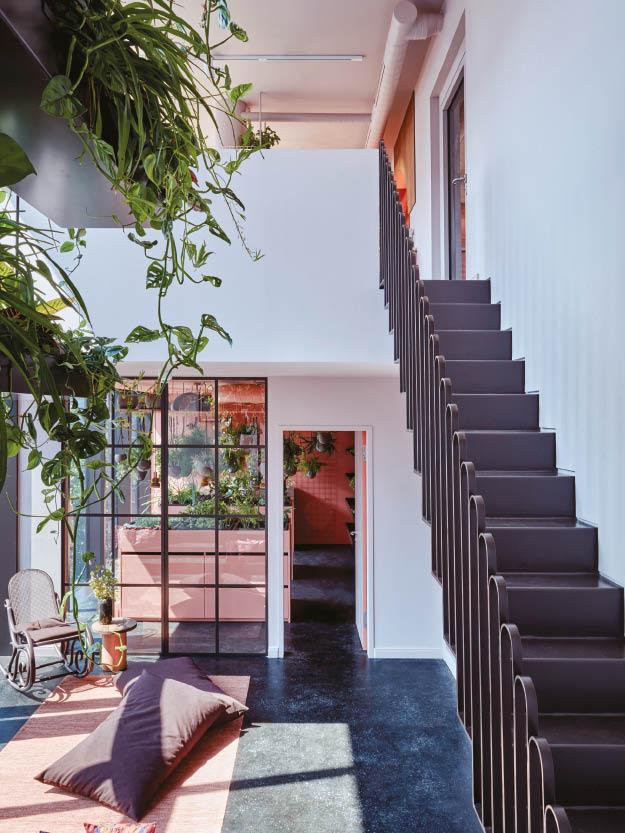 "We wanted to accentuate the fineness of our selection of appointments and furnishings," Juliane continues.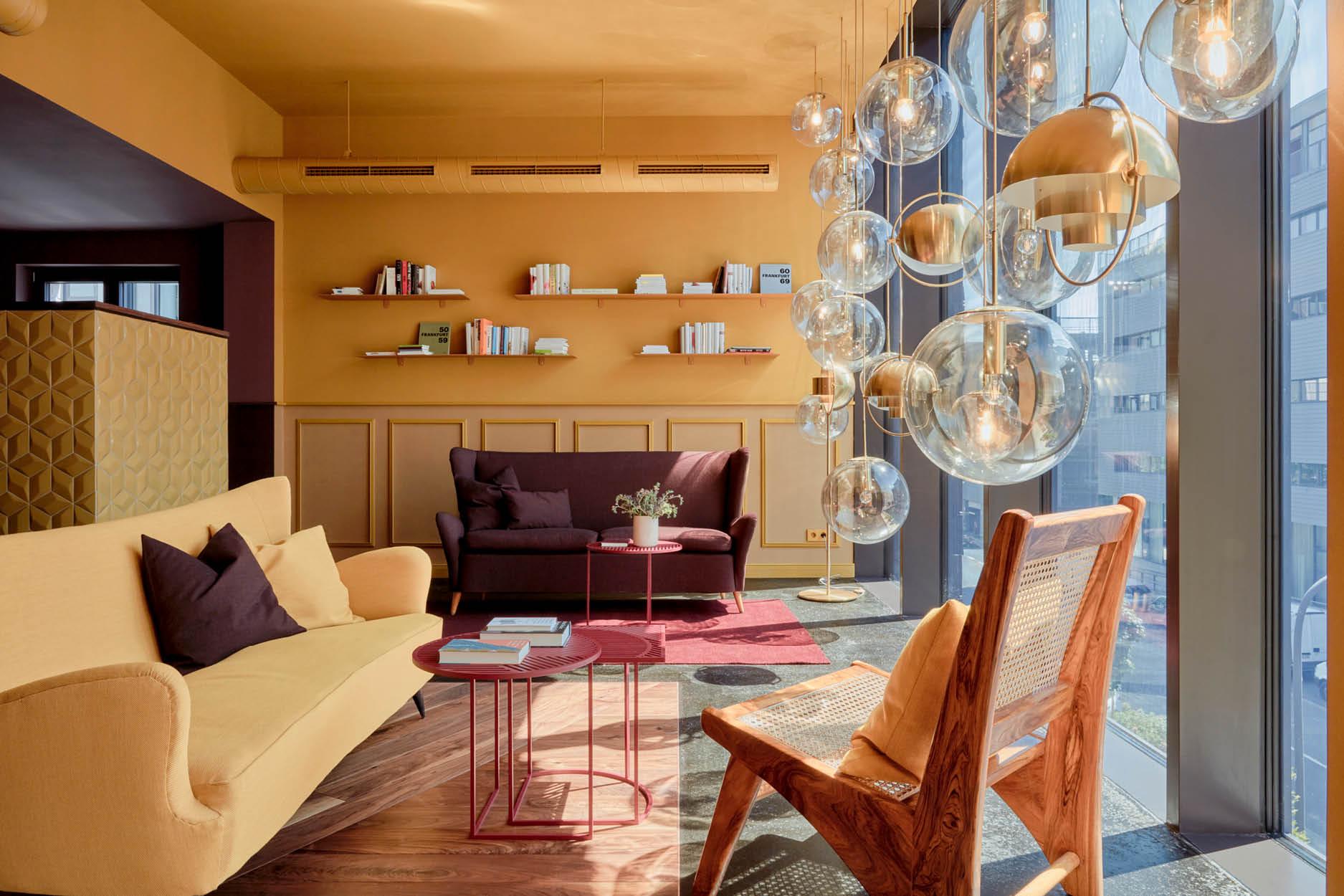 "By outfitting each environment with high quality materials, as well as a thoughtful colour concept to complement architectural advantages such as soaring ceilings and generous windows, we wanted to imagine shared living spaces drenched in diverse shades to offer guests with freedom of movement and ultimate comfort."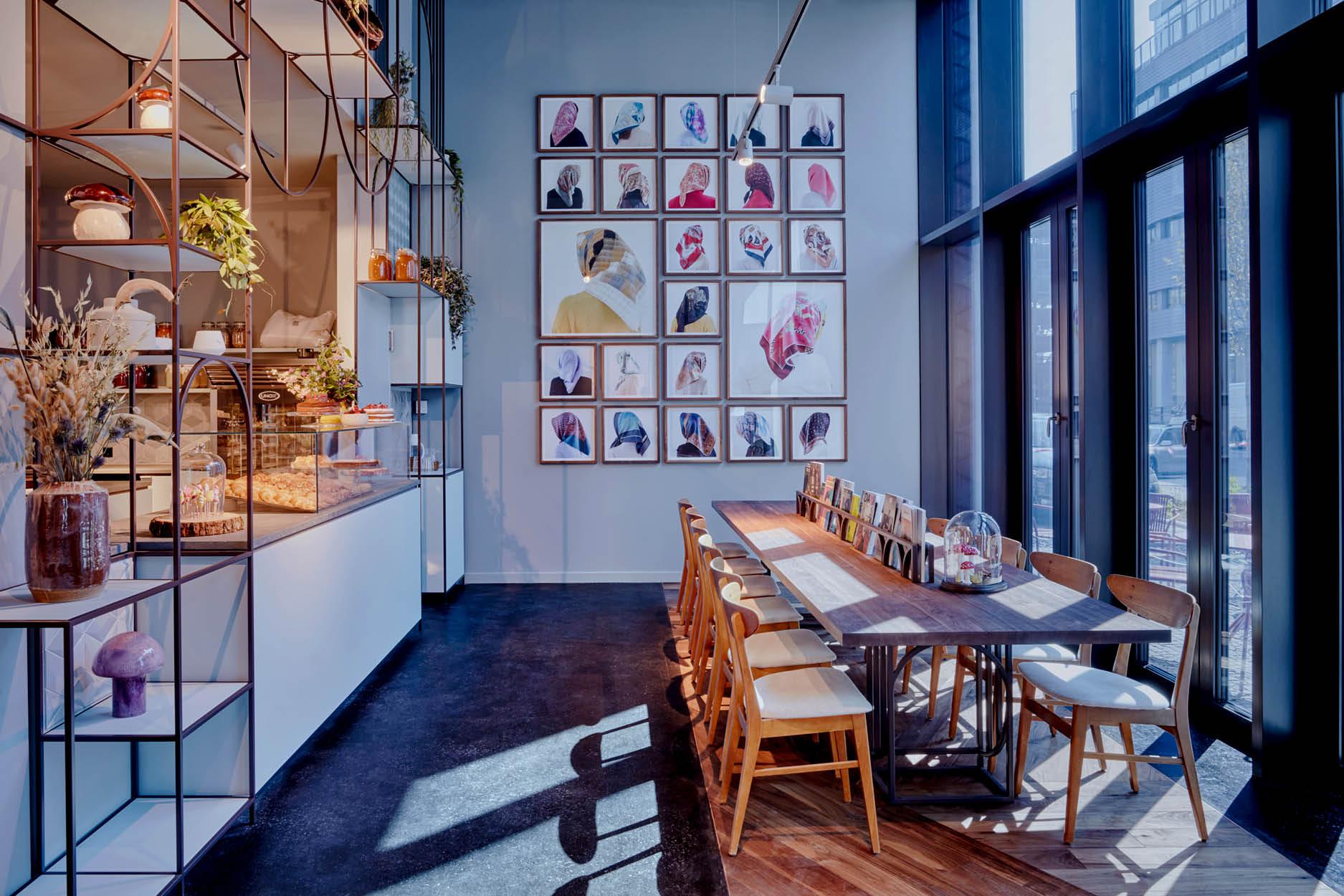 Each pocket of space oozes its own distinct character, from the welcoming mustard-yellow lounge to the whimsical blush kitchen and the sultry dark timber-filled dining hall, whisking guests from one journey to the next.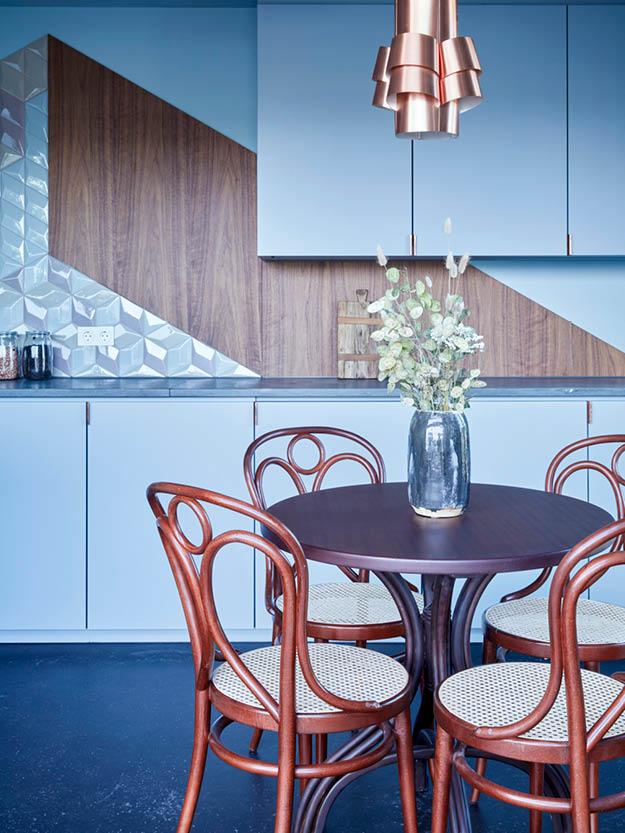 Functionality also serves as one of the prime considerations for modern travellers; the creative team added a multifunctional customized furniture piece that doubles as a closet and a washbasin and room divider to optimize existing space.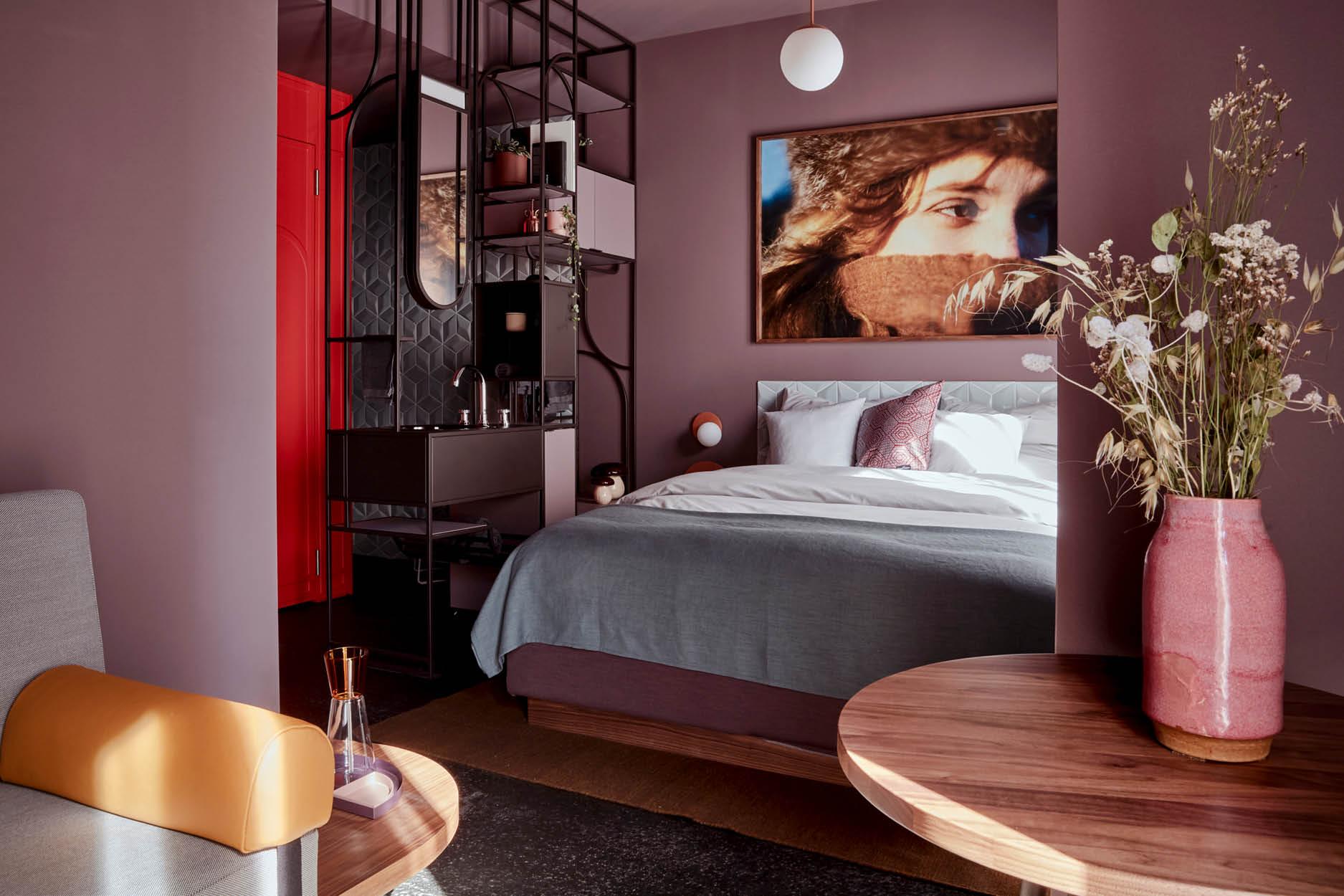 Dedicated to deliver a lived-in appearance rather than striving for polished perfection, Juliane elaborates further on their creative approach, "The interior design is characterized by the use of high-quality materials which are intentionally left untreated whenever possible. When each of these elements are used on a daily basis, a natural patina will slowly develop over time to enrich our storyline."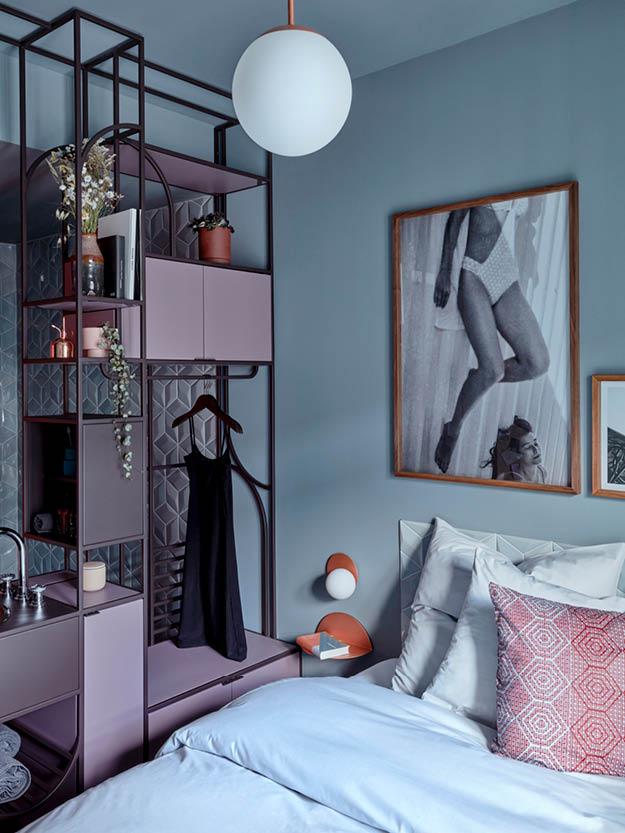 Swathed in a kaleidoscope of photography works, abstract paintings and sculptural fixtures, each of Lindley Lindenberg's suites feel like a bona fide gallery space.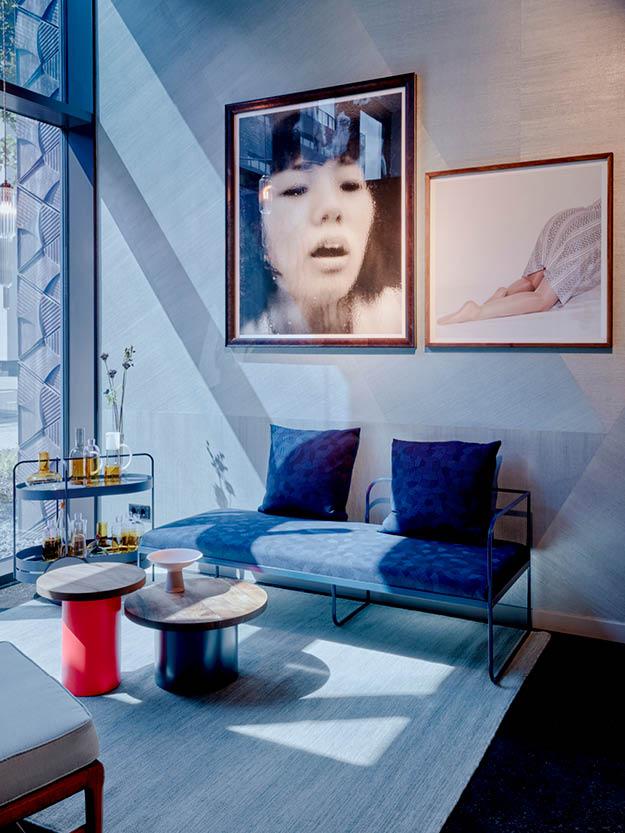 Moving onto its mesmerizing facade, a series of communal spaces are stacked vertically to form the core and create a vibrant feast to the eyes on the southern side of the building, to mimic the intriguing appearance of 'Wunderkiste' (Pandora's Box).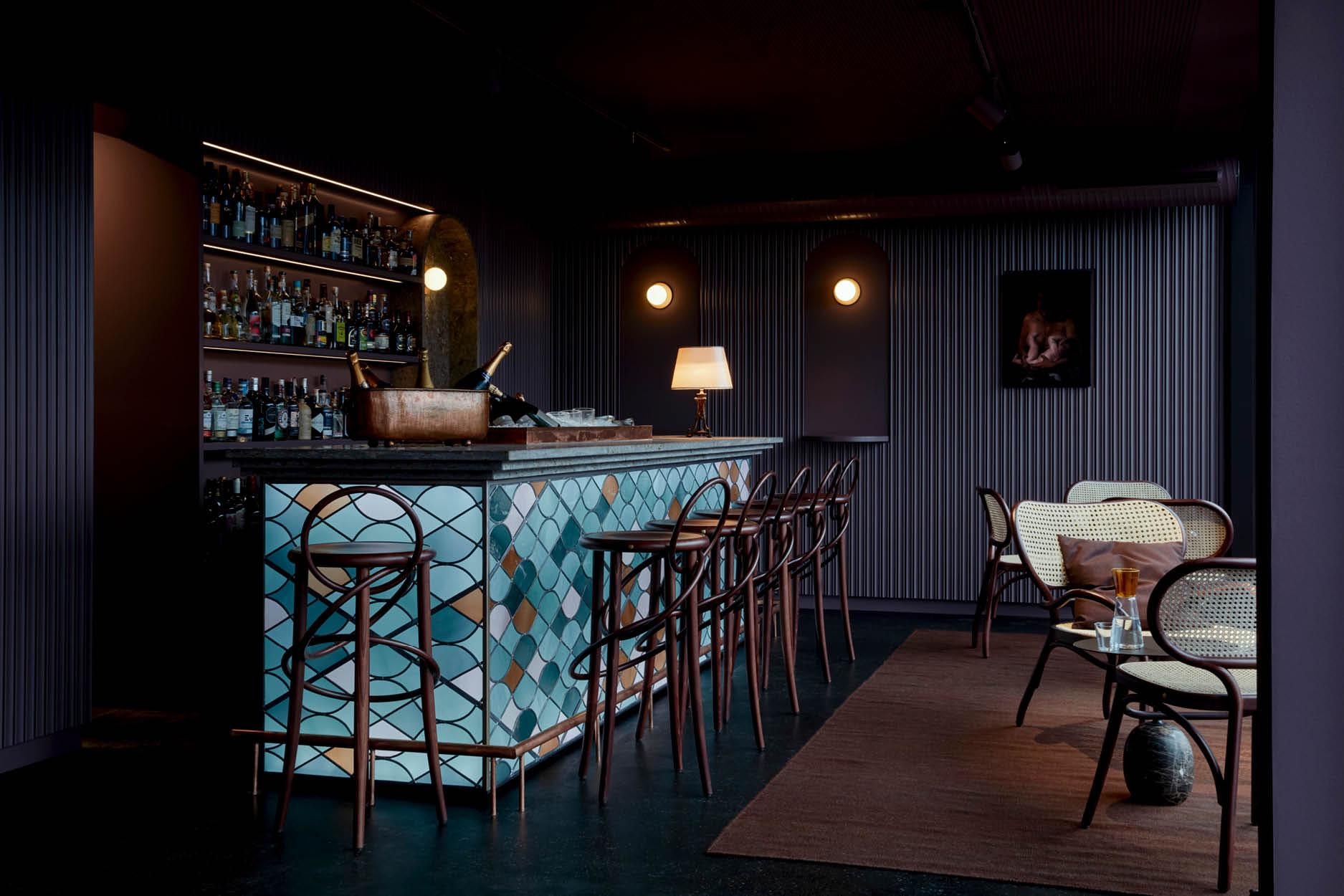 In collaboration with Pixelgarten and Exitecture Architekten, Studio Aberja framed the front of the building with 2,000 pieces of cast iron-made elements as heavy as 70 elephants for an otherworldly look.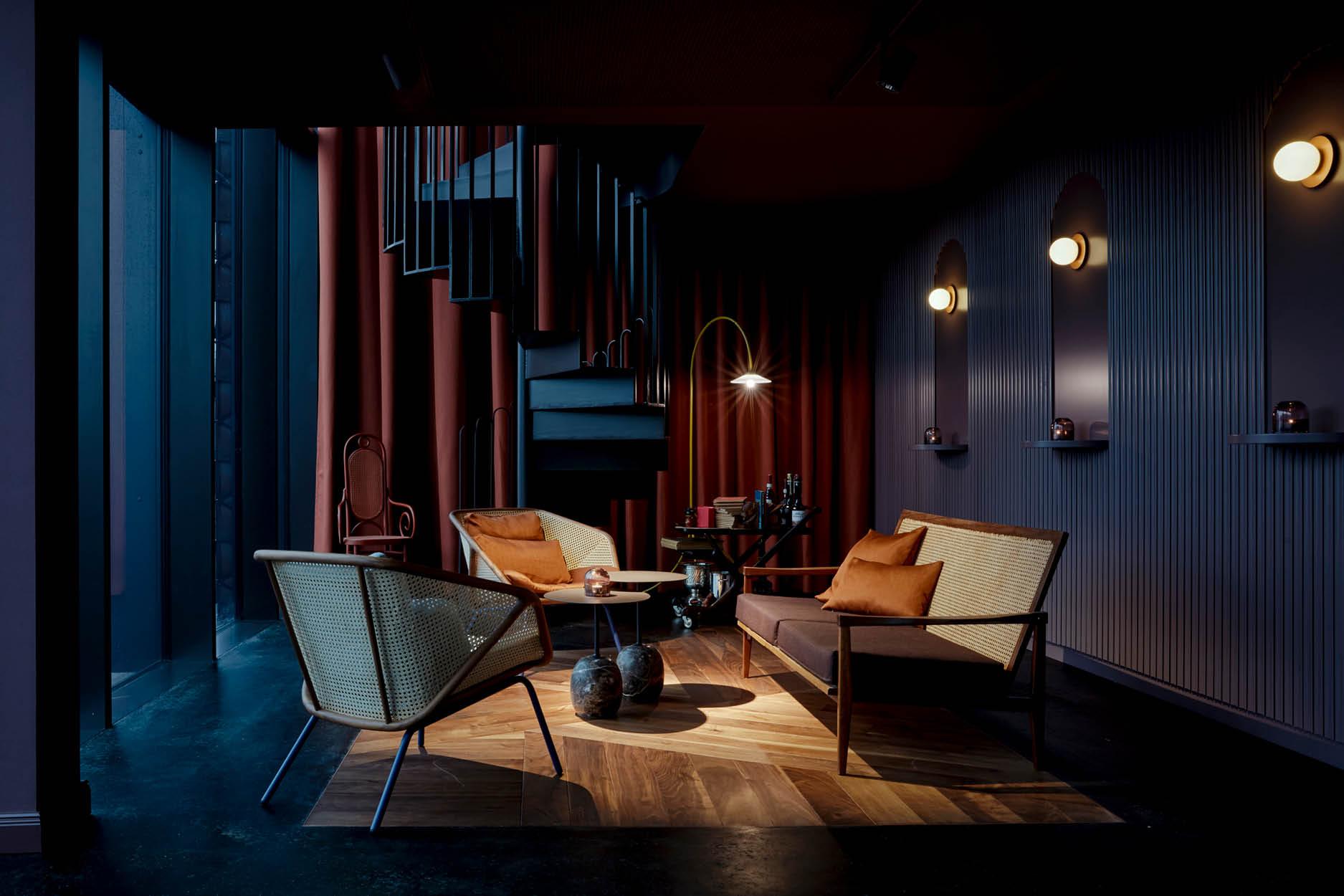 The multifaceted wonder is genuinely one of its kind as it attracts what Juliane concludes as "a heterogeneous mix of free spirits who share our humanistic values.