Co-living company Hmlet has launched a collection of heritage homes in trendy Tiong Bahru and the conservation area of Emerald Hill.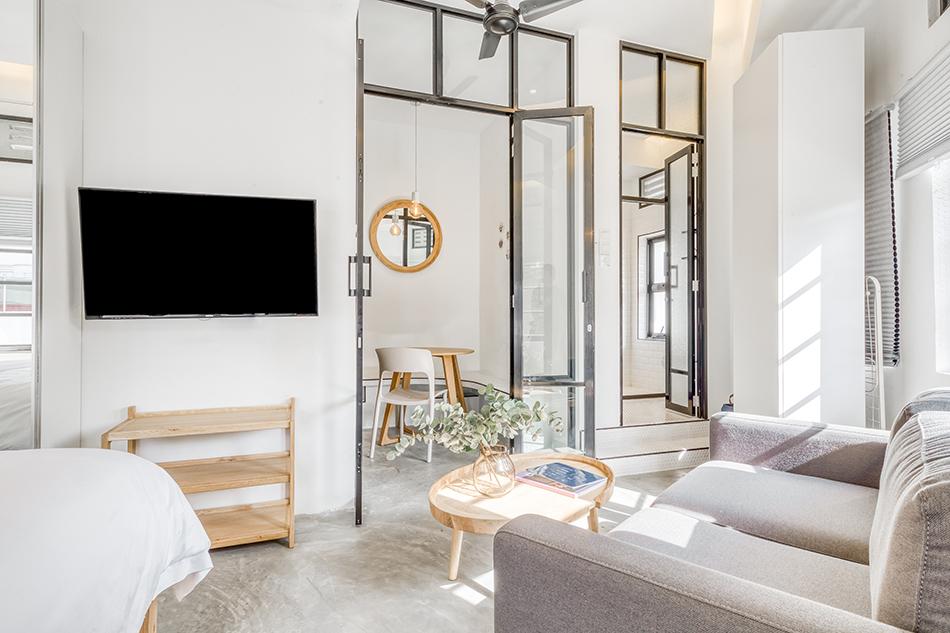 With a total of 80 furnished rooms in Tiong Bahru and 12 in Emerald Hill, Hmlet now manages 48 properties in Singapore with more than 1,000 rooms.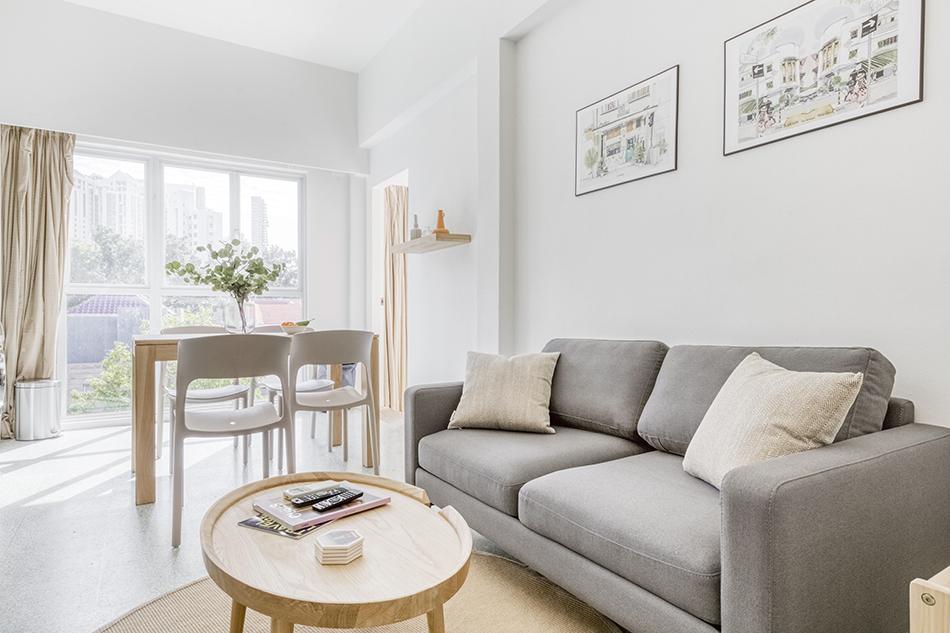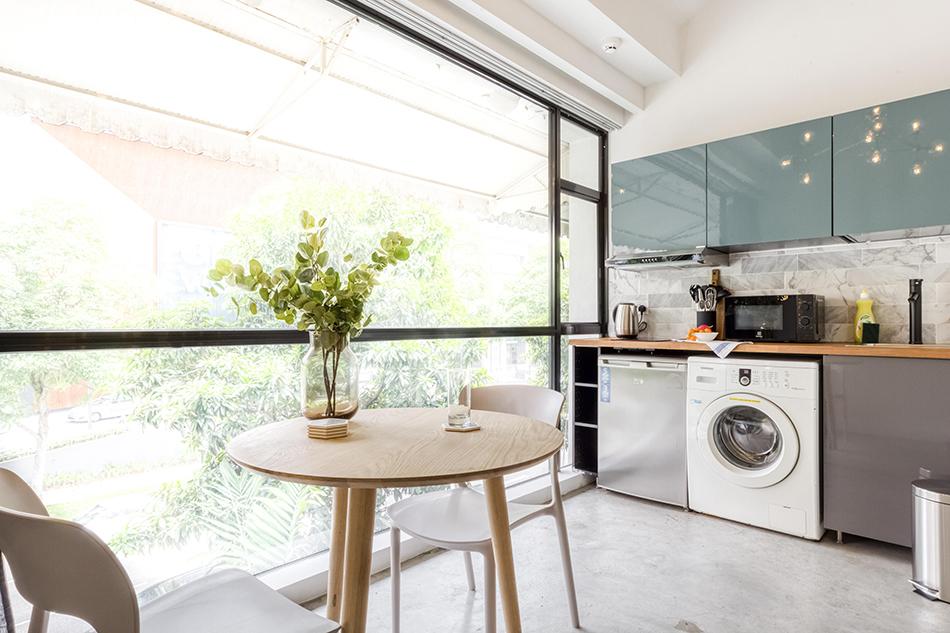 Both addresses hold an illustrious history, with a new-old charm that locals and foreigners are familiar with by now. The newly-launched walk-up apartments and loft conversions in Tiong Bahru occupy 18,000 square feet across seven locations: Hoot Kiam Road, Zion Road, Tiong Bahru Road, Moh Guan Terrace, Chay Yan Street, Tiong Poh Road and Guan Chuan Street.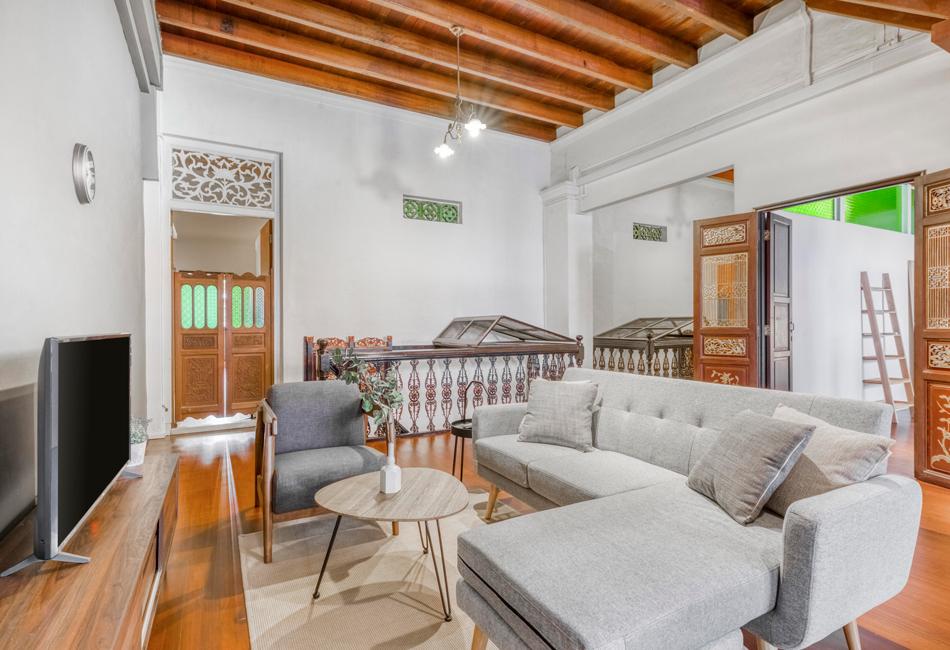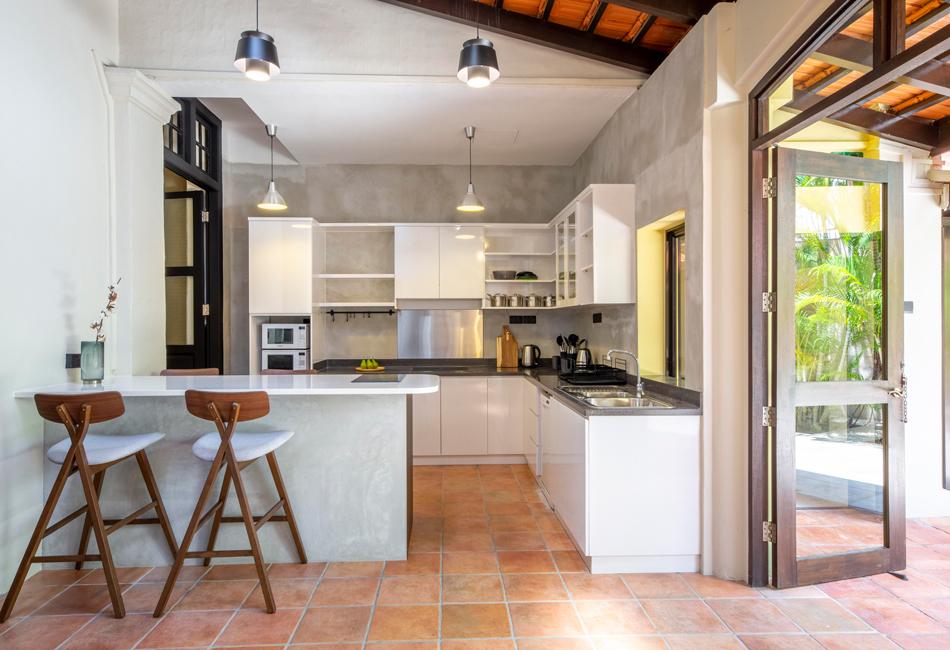 Hmlet Emerald Hill is ideally located in a heritage residential area within easy access to Somerset, Dhoby Ghaut and Orchard. Built at the turn of the last century and stylishly renovated, the property offers spacious, high ceiling bedrooms including five with ensuite bathrooms.
"We are excited to collaborate with real estate partners that believe that Hmlet can help them bring even more value to their heritage buildings in such iconic neighbourhoods like Tiong Bahru and Emerald Hill. We always listen to the demand from our customers and our members love these historical places," said Yoan Kamalski, CEO of Hmlet.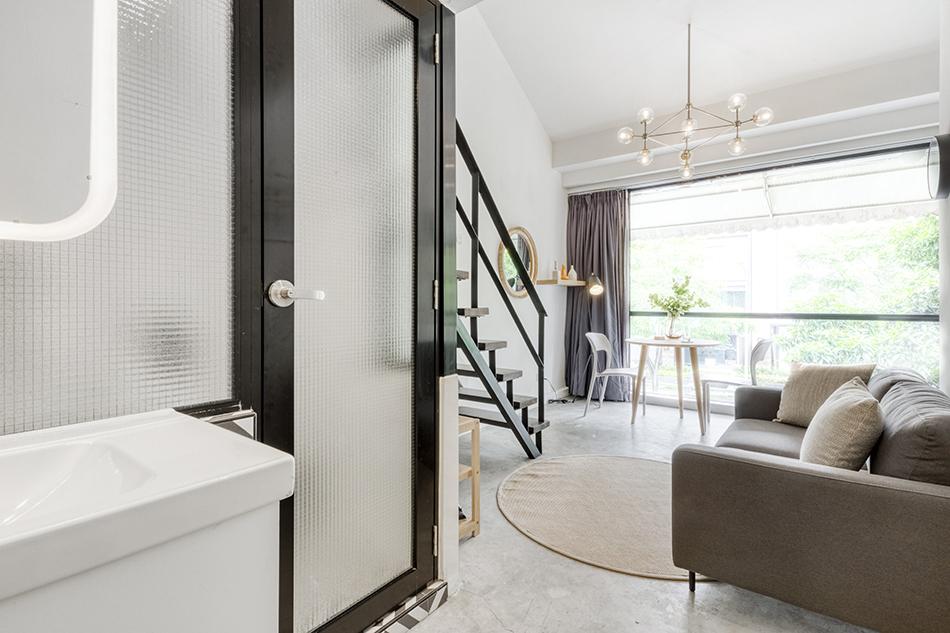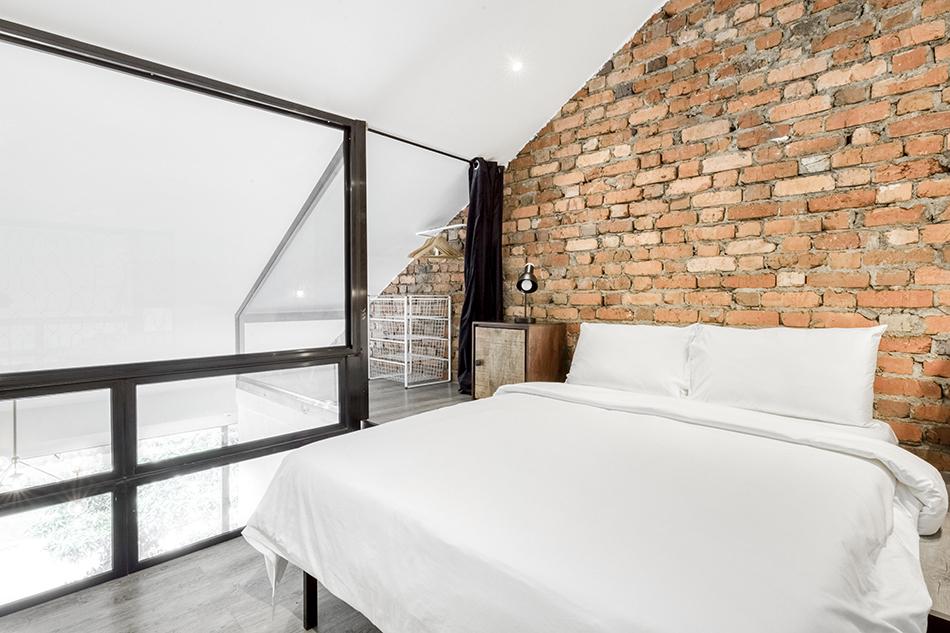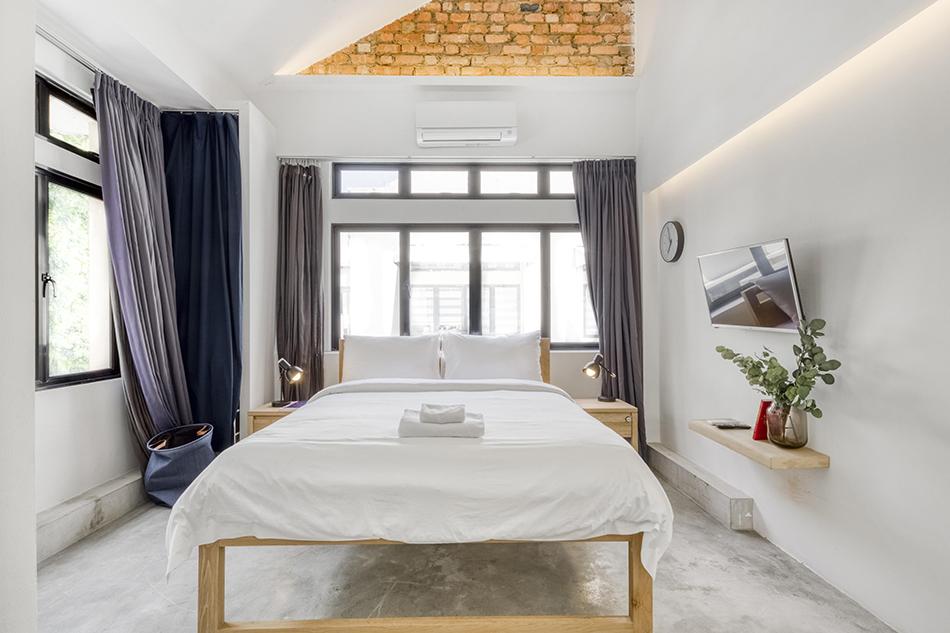 No two units are the same. Tiong Bahru's collection of apartments retain their original elements from when they were first built in the 1920a, such as exposed brick walls, built-in dining benches and textured glass doors, paying homage to the building's provenance. Across the collection, the apartments are fully furnished with bespoke pieces featuring colour accents that evoke the heritage of Tiong Bahru's past.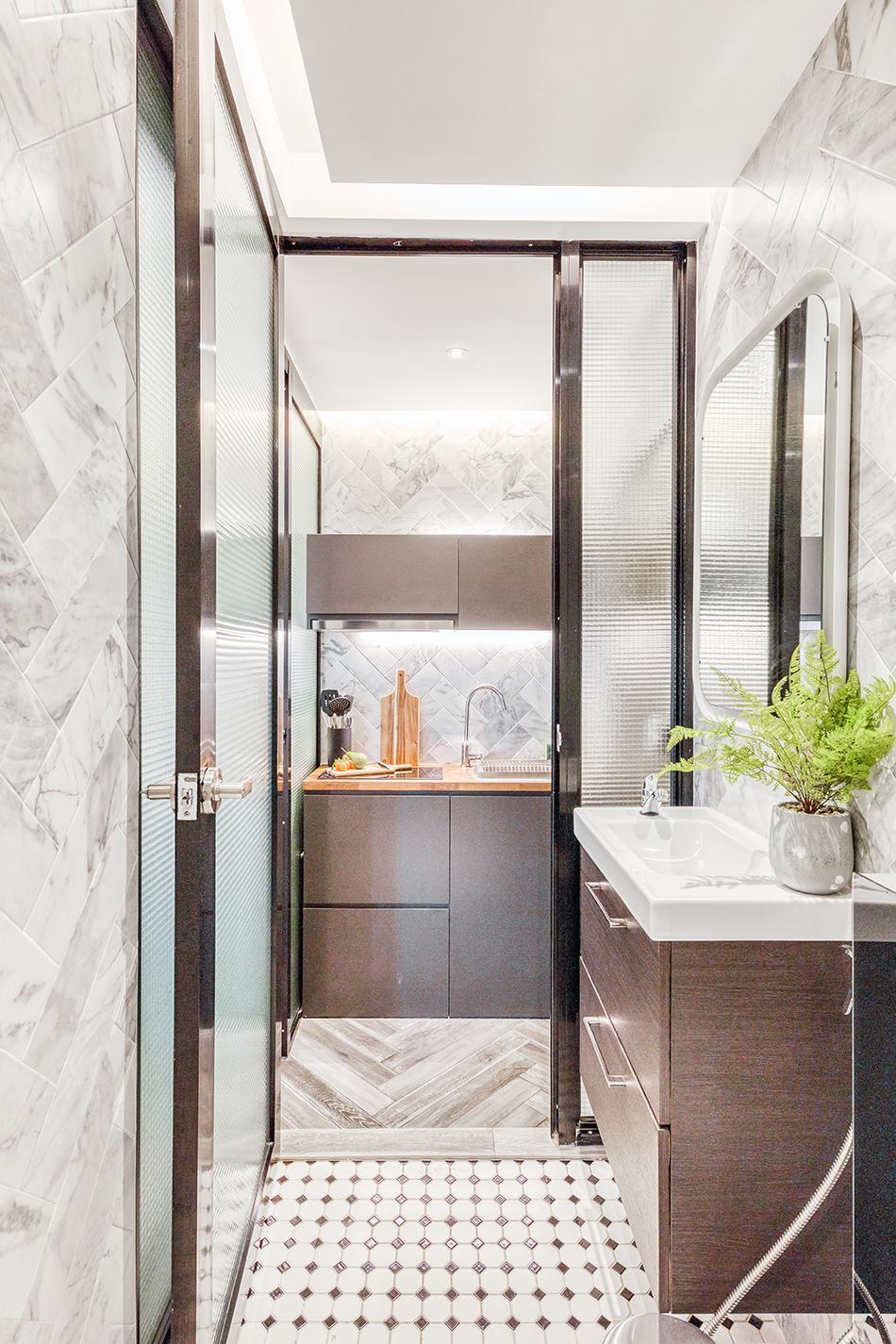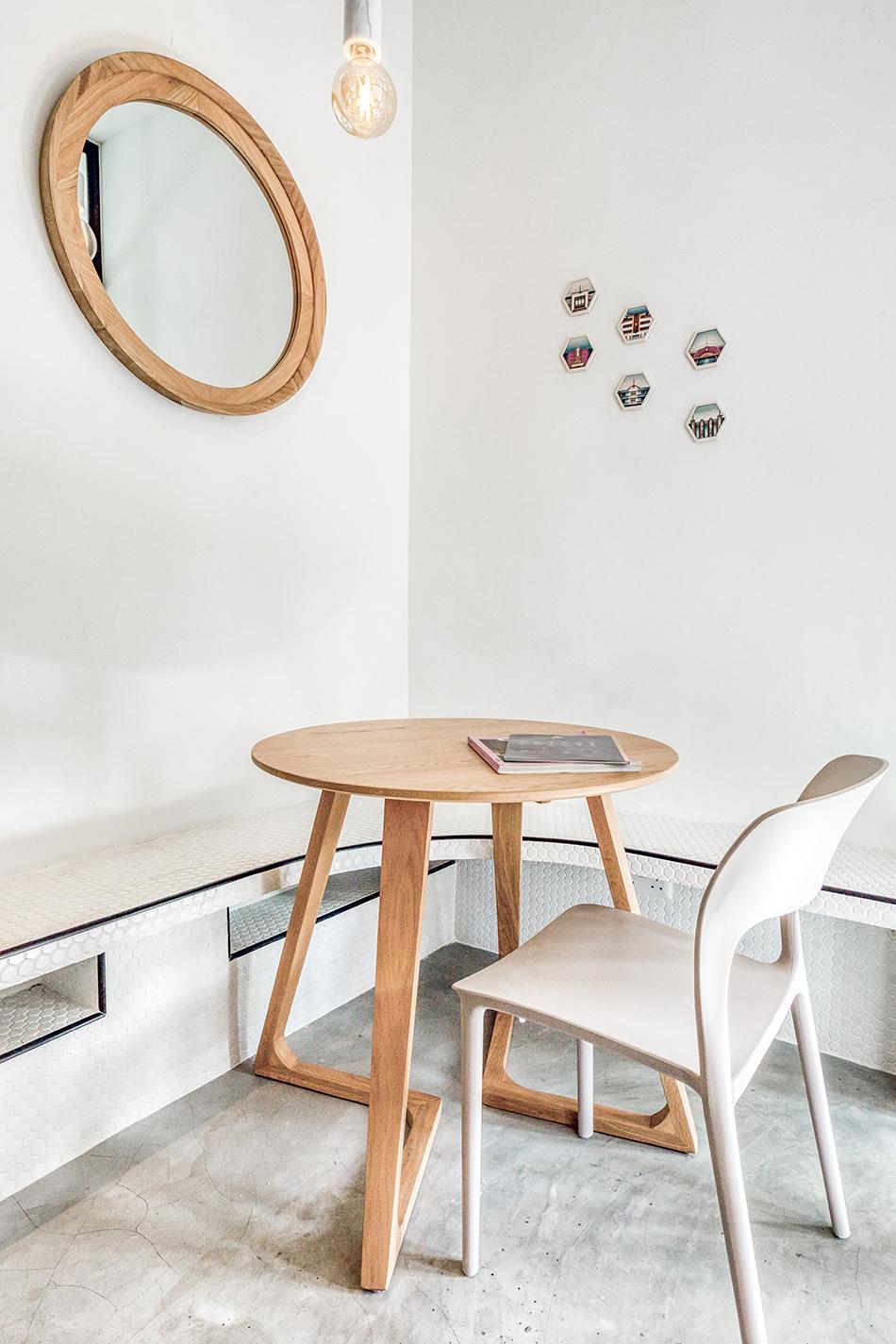 The neighbourhood is heavily influenced by Streamline Moderne, an international style of Art Deco which emphasises curving forms and long horizontal lines. As a tribute to the many Art Deco buildings that line the streets of Tiong Bahru, hexagonal coasters from SCENE SHANG's Embrace Me collection are dotted along the walls of Hmlet apartments. At the same time, commissioned artworks showcase the past and present Tiong Bahru.
"Our Tiong Bahru properties reflect what the precinct is best known for – the contrast of Art Deco charm and contemporary tastes – balancing both old and new elements. All design considerations from featured artwork, furnishings to the colour palate are thoughtfully curated to reference the rich cultural heritage of the neighbourhood's past so that they subtly weave into the everyday lives of our members," says Hmlet's interior designer Deborah Lee.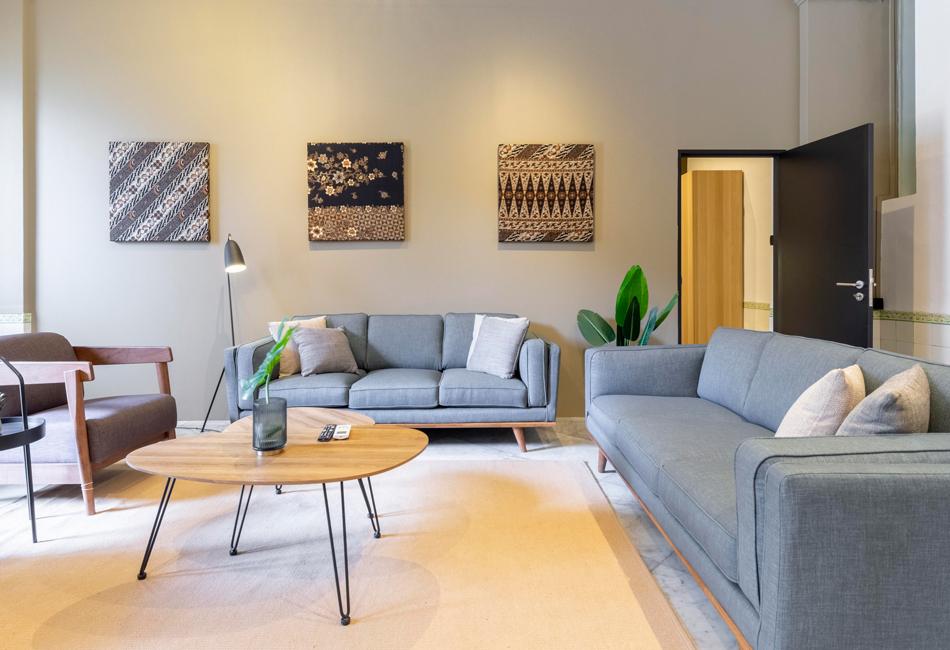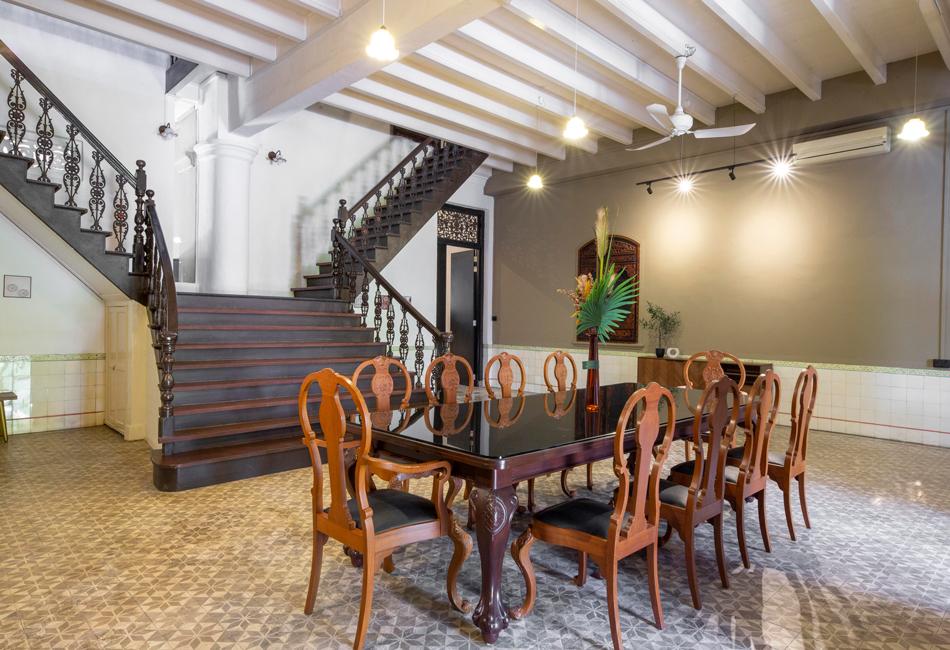 Over at Emerald Hill, Hmlet blends old and new throughout the property by incorporating contemporary design while paying homage to its Peranakan roots. Combining two residential houses, the space is generous while the dining lounge with the grand staircase forms the centrepiece, with a long antique table the fulcrum of communal living and dining.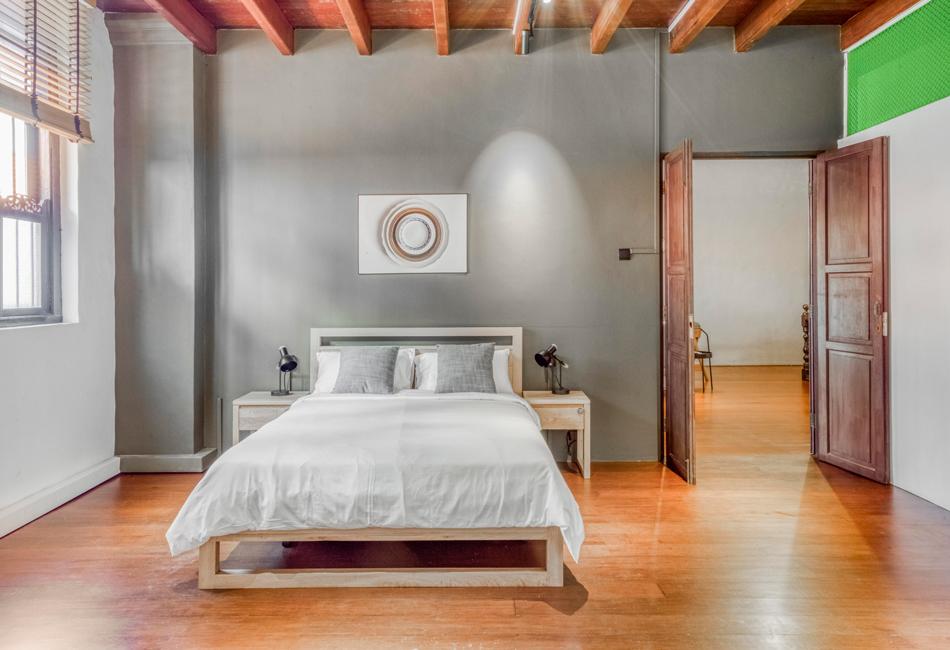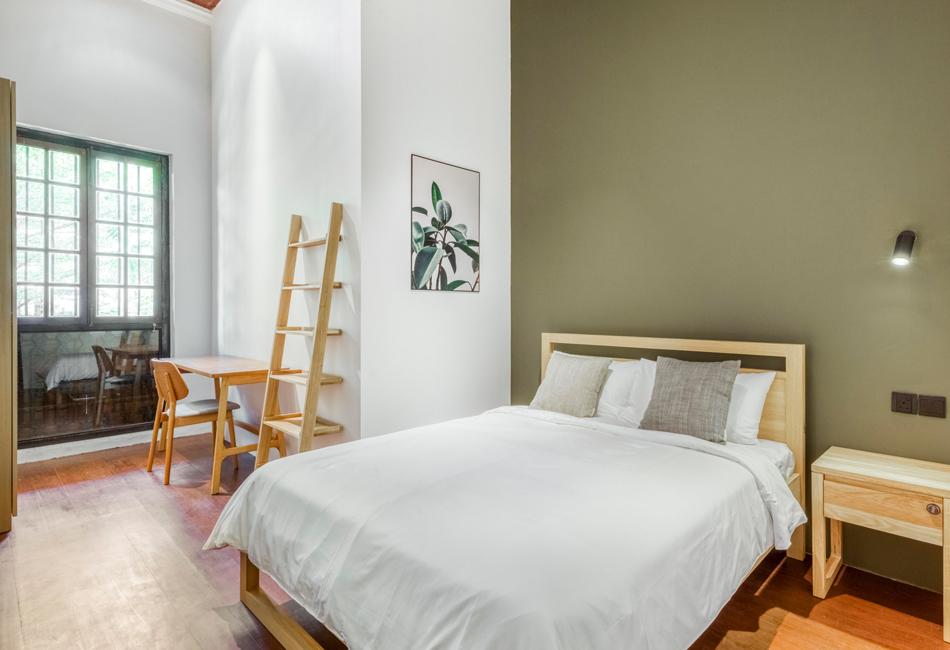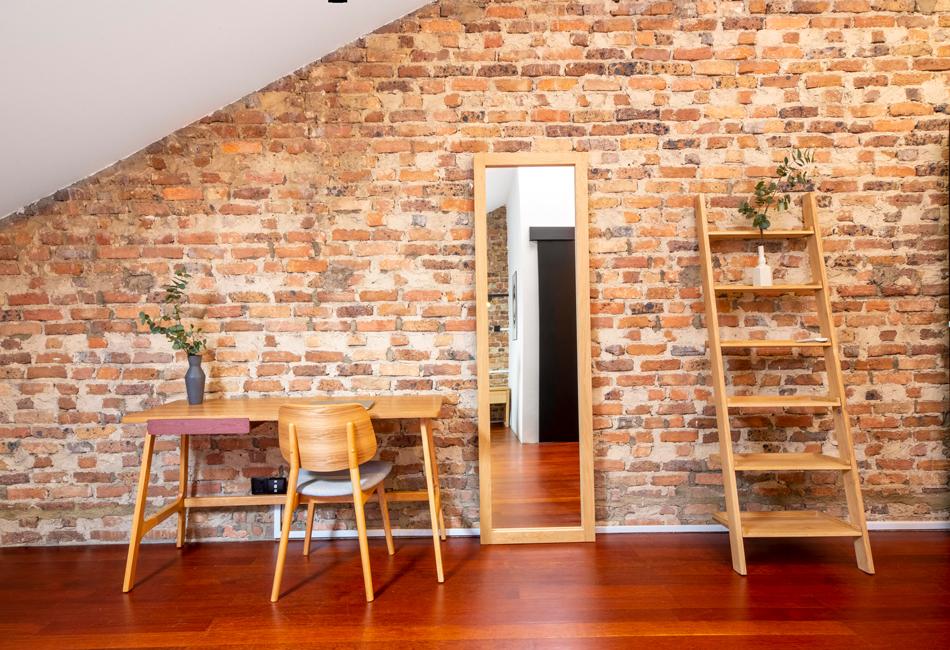 The12-bedroom property is designed to facilitate community interactions and also features shared seating areas, including a courtyard and living lounges. Oak beige features in all the bedrooms and dark wood permeates the communal areas to complement existing tiles, windows and doors. Spaces are furnished with FSC-certified solid wood furniture and decorated with batik fabric prints and artworks in tribute to the neighbourhood's culture and heritage.
While our current times might dissuade any house-hunting, virtual tours are now available here.