The world is reeling over an unheard-of virus that has been declared a pandemic. Much of the world is in lockdown, and it might feel a long way off – but we will travel again.
We've seen natural disasters, terrorist attacks, economic downturns and SARS, but nothing has been as universal as this. It's a grim situation for people working in travel and communities who benefit from our travelling, for our wildlife and the wild places that survive on tourism.
We must think of this as a pause to celebrate everything we love about travel, to dream about the places we want to see, albeit from our armchairs for the moment. We have a rare opportunity to think about what travel means, and on how we can limit and protect endangered lands and peoples; to look towards more sustainable tourism, halting over-tourism and climate change.
However, for now, we are all grounded and can only dream of future adventures. As Paul Theroux, the American travel writer and novelist, nicely put it, "Travel is a state of mind. It has nothing to do with existence or the exotic. It is almost always an inner experience."
Travel is not just seeing the world, it's feeling it – picking up on the rhythm of life wherever you go, and seeing how it changes our outlook. It is – or should be – more than a list to be ticked off, or a pretty Instagram filler.
Our skies will be a better place when travel restrictions are lifted; it will be brighter and bluer. In fact, the coronavirus has made the most significant and fastest cut to gas house emissions than years of climate negotiations. Beijing was on an upward trajectory to peak emissions in 2030; now, China's businesses and factories are closed and emissions have been slashed by 25%. The atmosphere above China on NASA satellite images appear virtually free from nitrous oxide emissions. All good news for the planet, at least in the short term – but, alas, not so for the economy.
The virus is, by default, nudging us to change our habits, and that could help us towards a longer-term contribution to climate protection. Working from home reduces traffic, and localising food helps protect us from food scarcity risks in the event of extreme weather events linked to climate change.
Nonetheless, we are free to escape – at least mentally – to far off destinations, and to look back on our previous travels and the different cultures we've experienced, and the people we have met. Staying home is now the new going out, but that doesn't mean we can't do a bit of armchair travel and take a virtual trip around the world. Let's indulge ourselves in a bit of 'escapism' and fantasise, daydream and escape our current reality with some welcome distraction. Transport ourselves to our favourite destinations; on the plus side, as we travel solo, the only people we need to please is ourselves!
In the meantime, as we work from home, we can set our most ideal mood and make our perfect environment. We can surround ourselves with beautiful things and be mindful. Let's not forget to smell the roses. Take a breath, catch up with friends (digitally), read the pile of books by the bedside and generally practice slower living.
But a degree of escapism is therapeutic, and we are all are entitled to a bit of escapism. Travel is a healthy expression of a person's need to escape and experience radically different things than day to day life offers. Virtual voyaging is the new travel.
***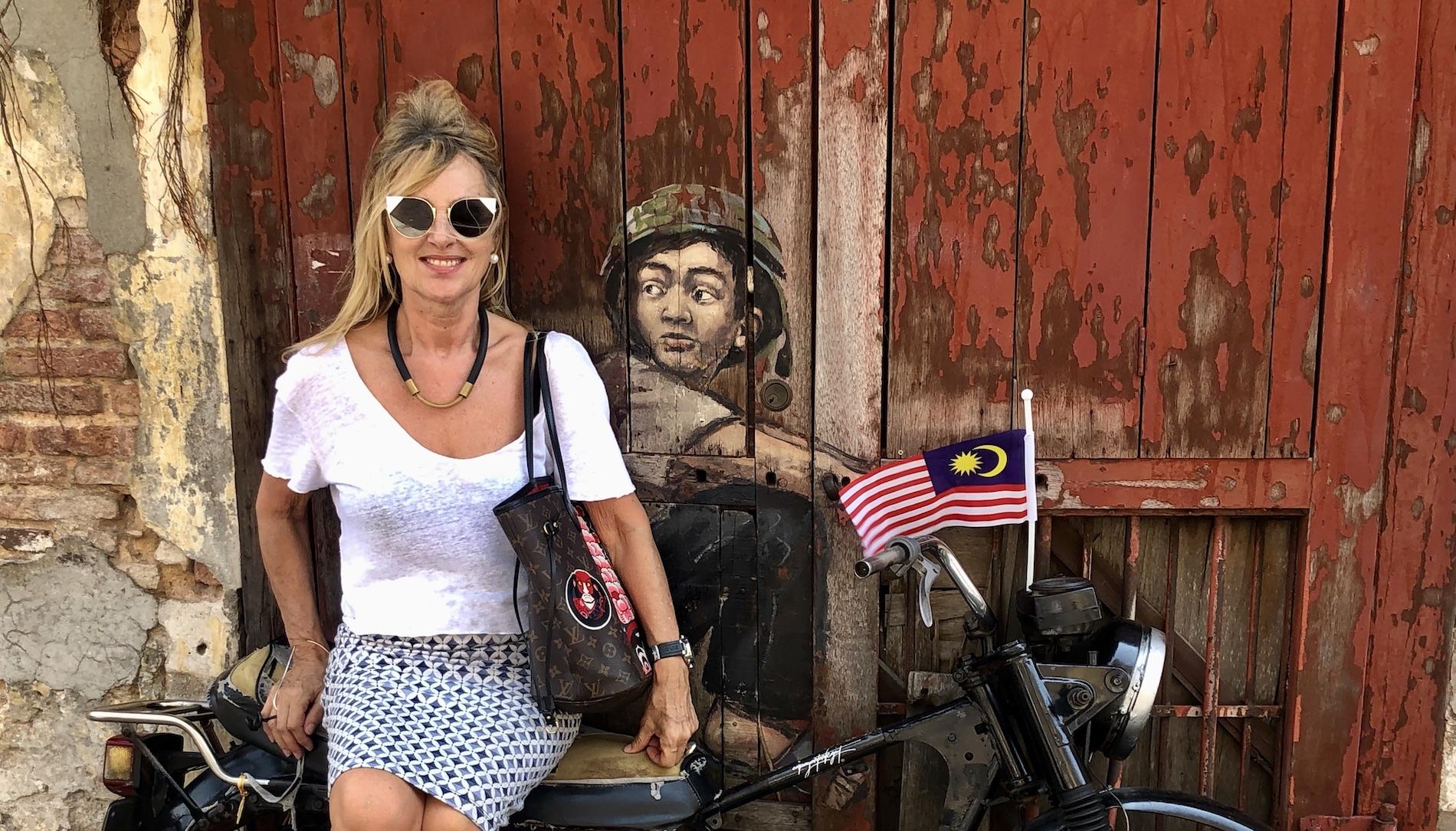 Anji Connell is an interior architect, garden designer and self-proclaimed nomad who regularly writes about art, design, lifestyle and travel from her globe-trotting adventures. Known for her bubbly persona and even more exuberant sense of style, Anji's portfolio spans everything from interior styling to furniture and landscape design for some of the world's most beautiful spaces. For now, you will find her @anjiconnell_acidplus and anjiconnellinteriordesign.com bingeing on future travel plans from her designer chair.