People are very much like plants. We need oxygen, sunlight and water to function properly. All the time, we are incubating seedlings of wisdom that are waiting to blossom. We are fertile ground.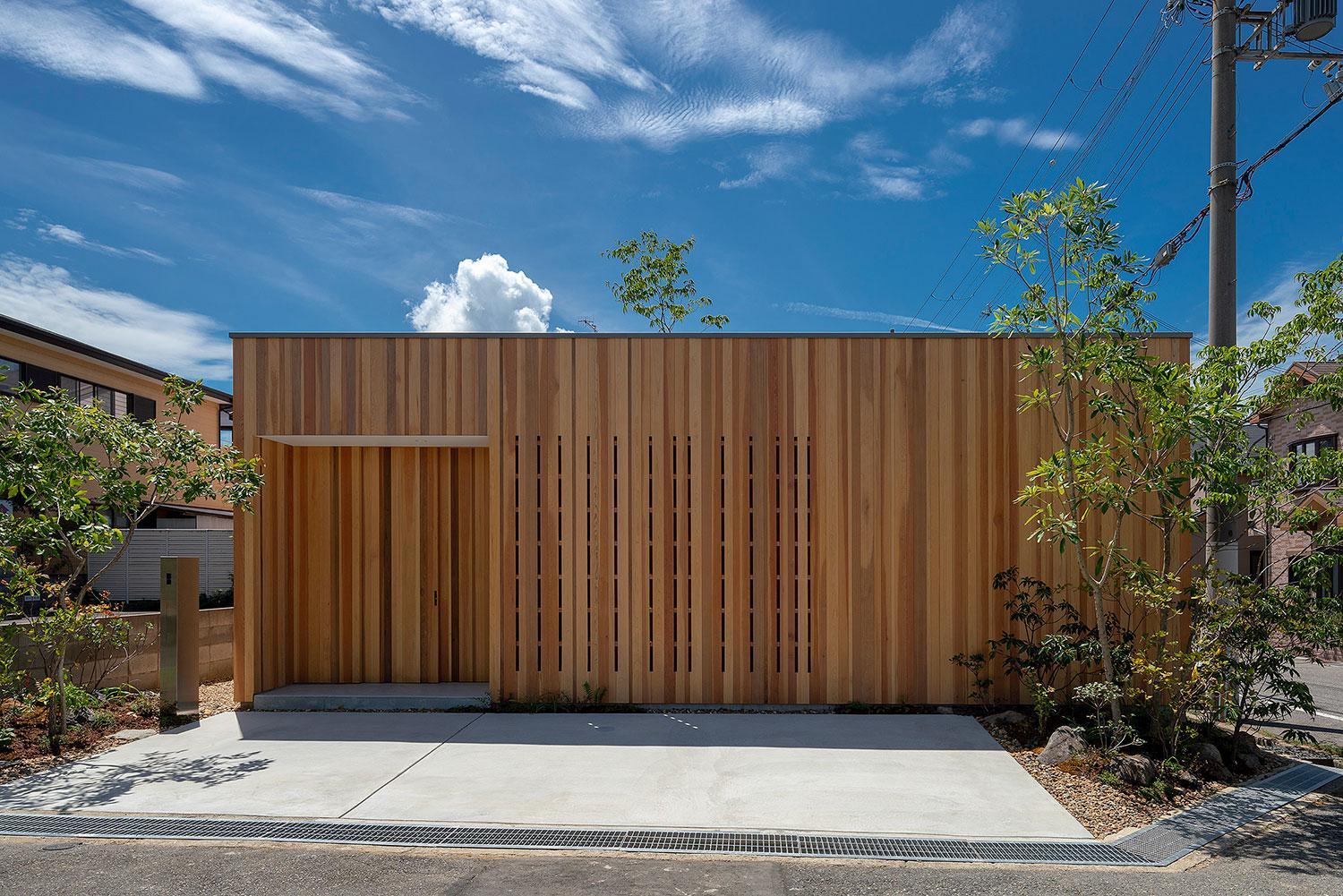 In a residential area in Hyogo Prefecture, Osaka, Japan, there is a simple bungalow built with wood. The appearance is like a matchbox, with lines that are neat and clean. But inside, another world awaits. A single-storey home designed by architectural design company Arbol for a family of five, this house is centred on three courtyards, combining sunlight, air and nature to create a private and enriching living experience.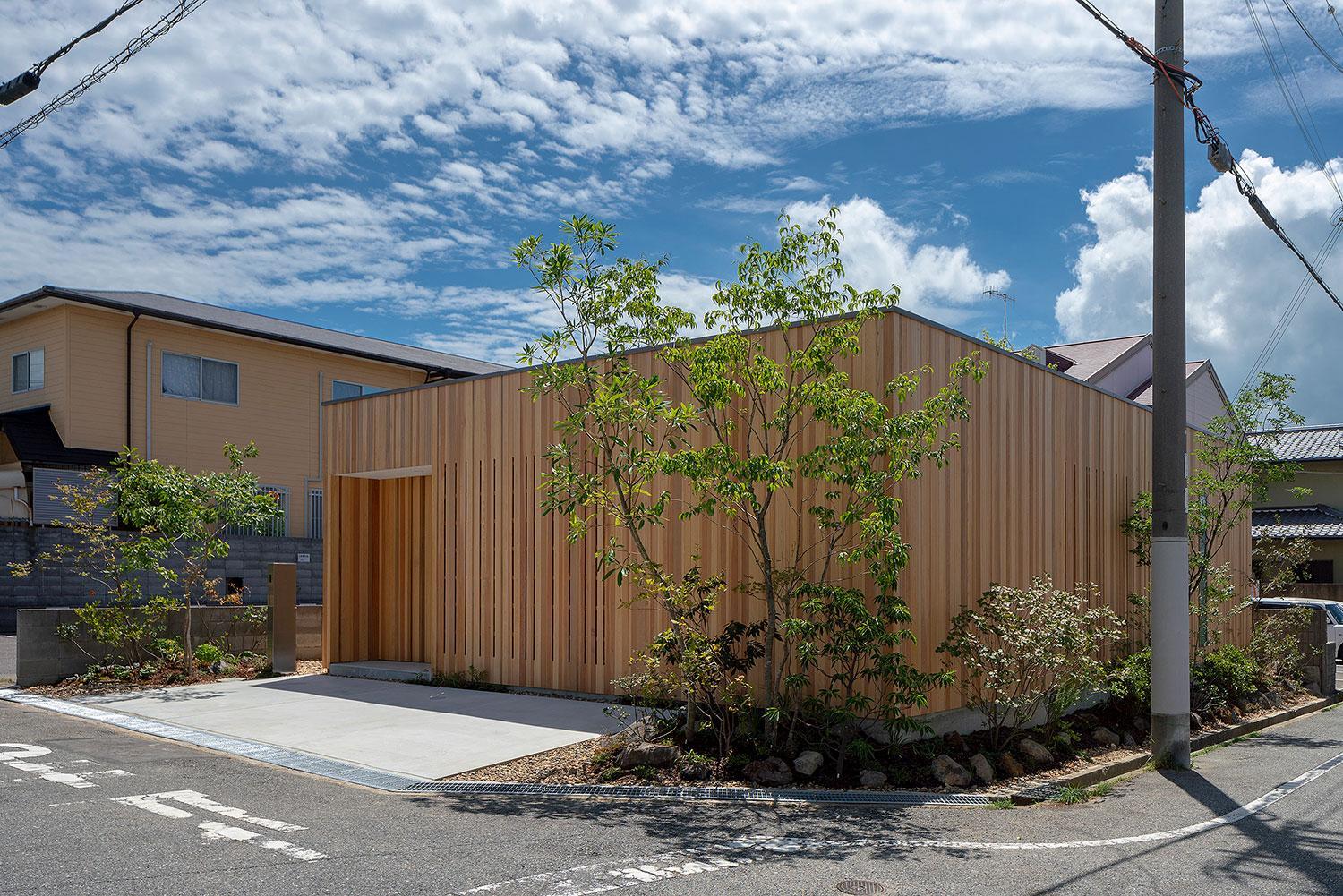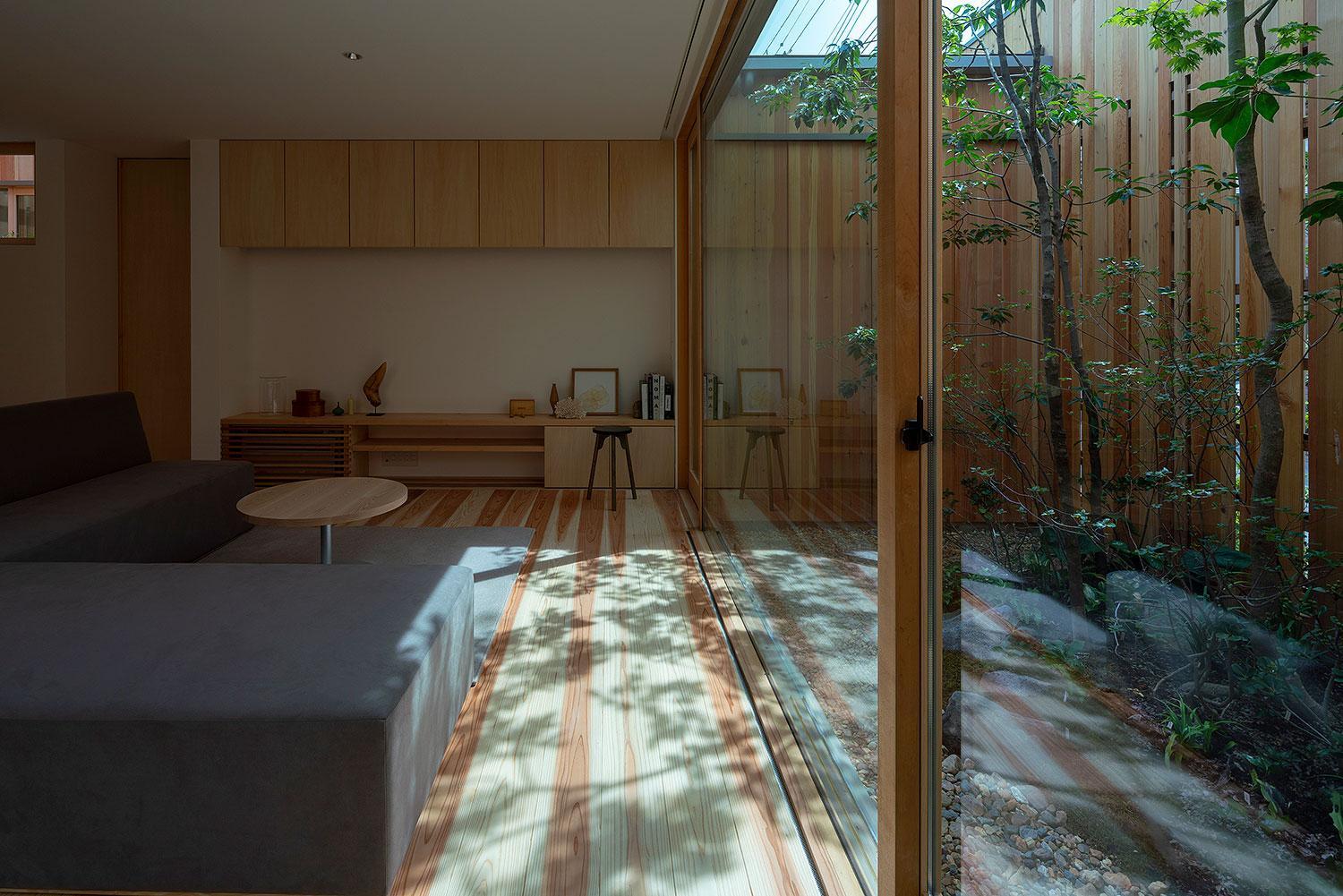 The house is mainly divided into three areas, and each area has a small courtyard. As soon as you enter the house from the gate, you can see a small patio located next to the dining space and the kitchen. The height is also convenient for the owner (who loves fishing) to check on his fishing rods. Moving further in, you can see the second courtyard in front of the living room, where the family enjoys the landscape. The third courtyard, located next to the bedroom and the laundry room, introduces sunlight into the home. At night, the lighting will evoke a different landscape. The interior space surrounded by three courtyards is softer and more natural in daylight, while the scenery outside the window varies with the seasons. Staying in this home is like being at one with nature, but maintaining a sense of privacy.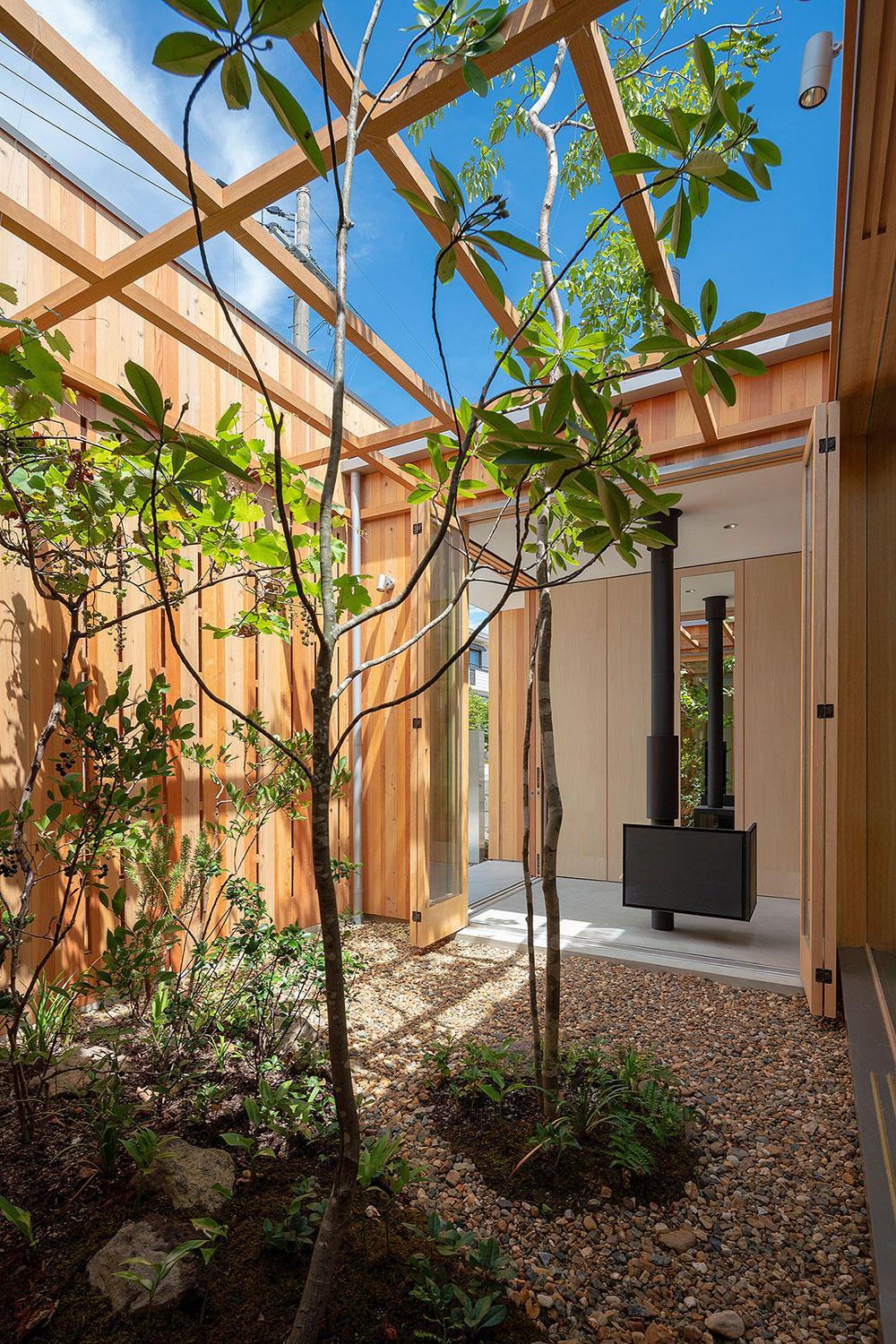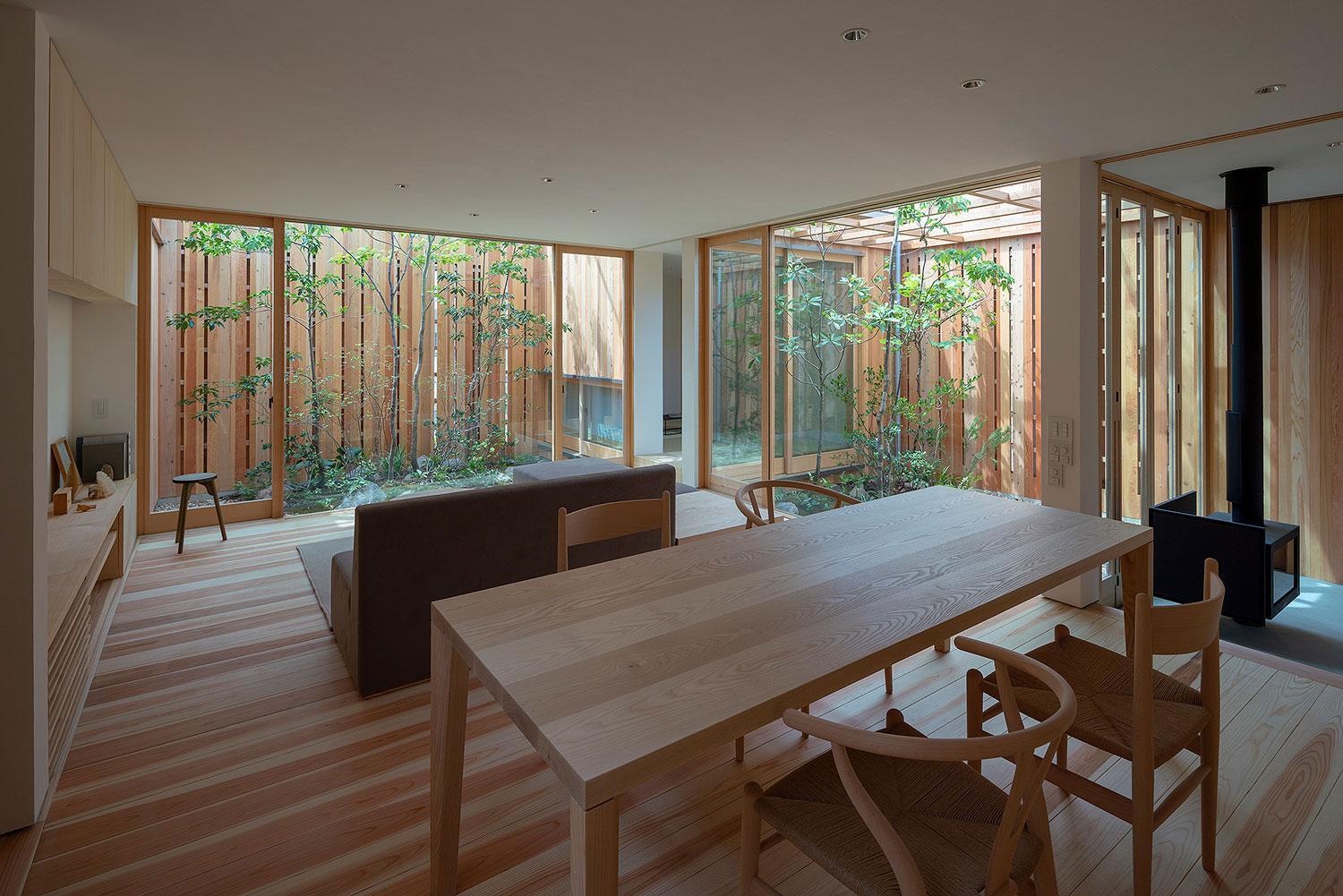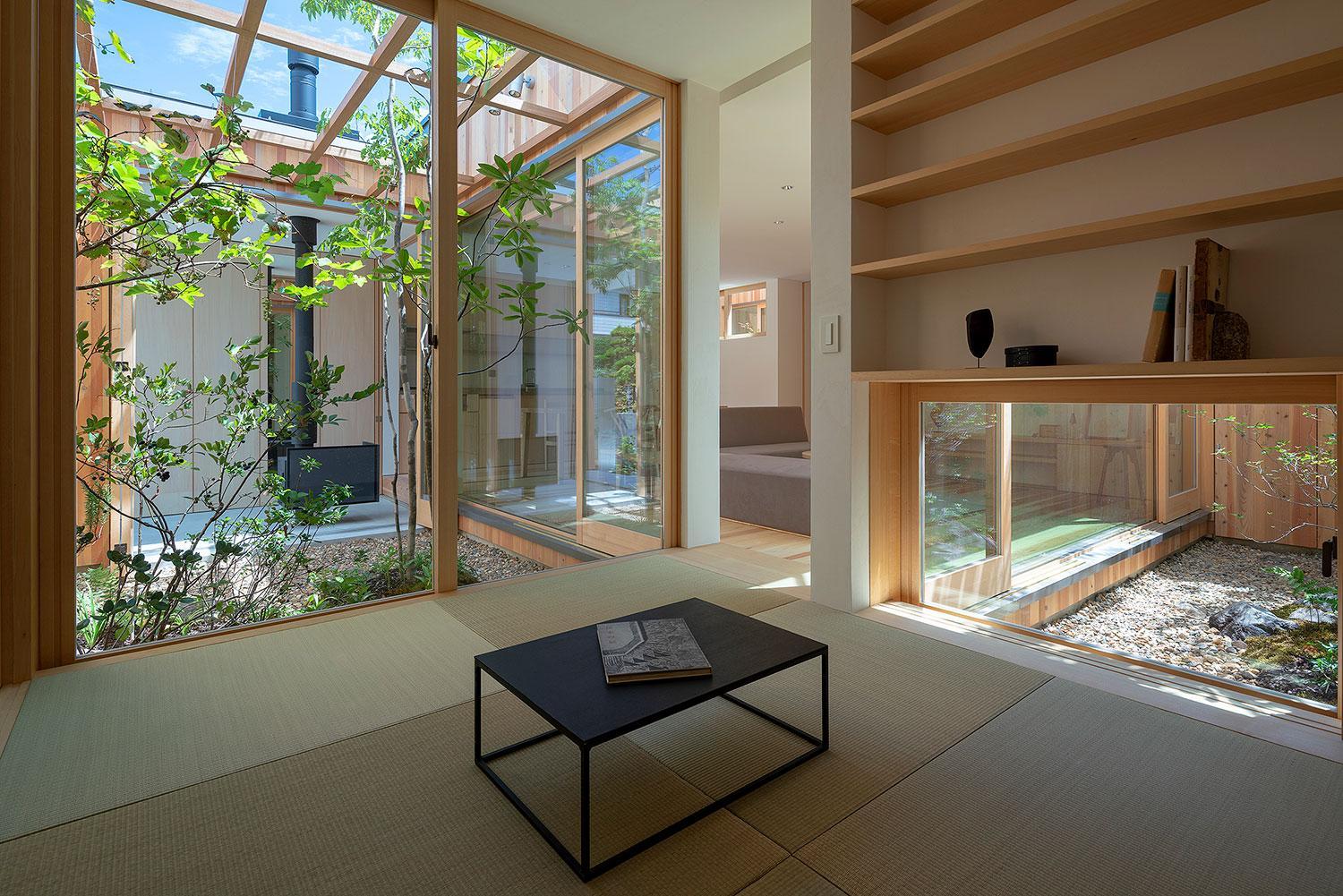 Scroll through the gallery to see more of this natural abode: