Seventy-five percent of the population identify as Aymara - the indigenous nation living in the Andes and Altiplano regions of South America.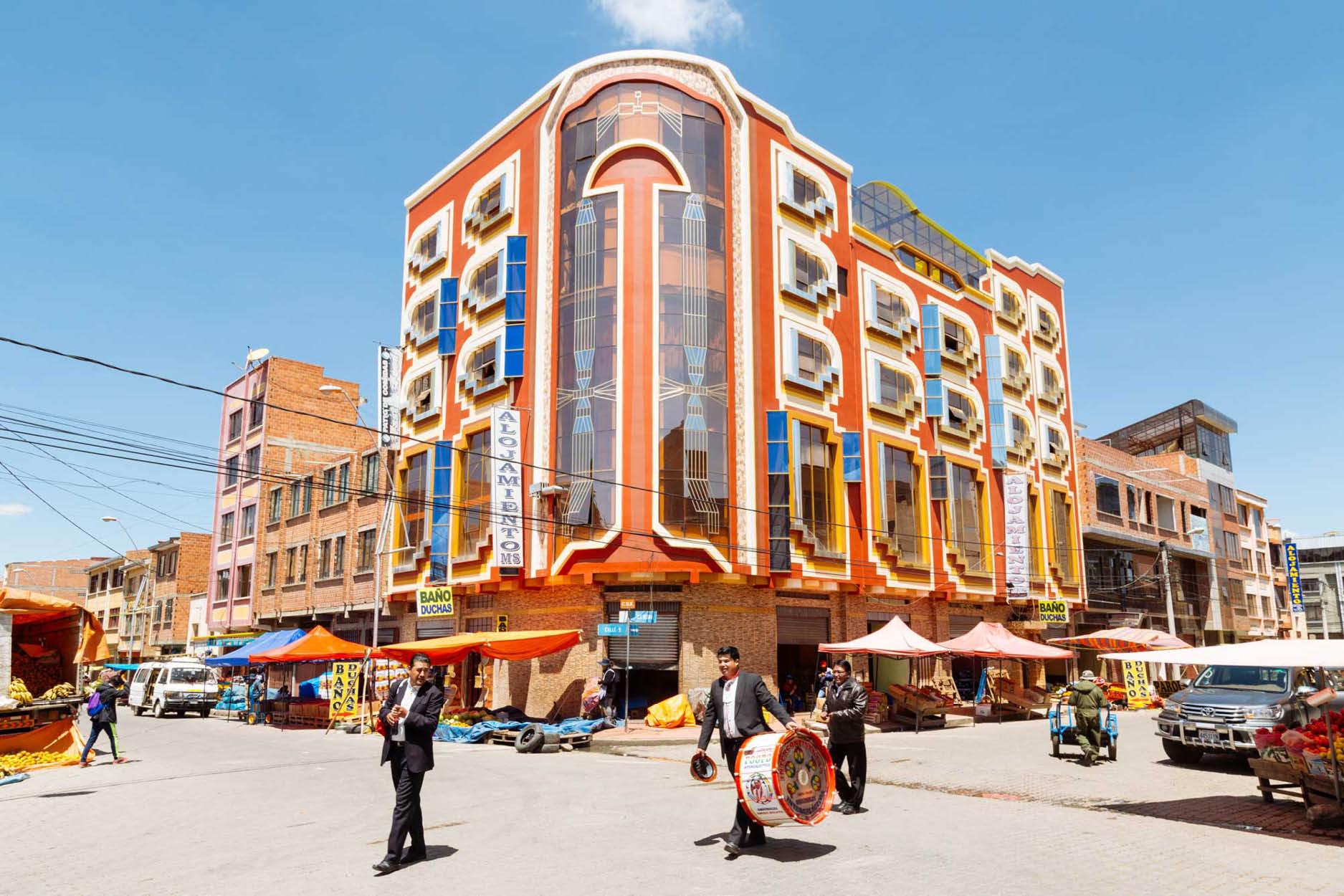 The once adobe brick monochromatic city has been transformed into colourful kitschiness in the clouds. This is thanks to architect Freddy Mamani's new Andean architecture that is reshaping its entire personality and aesthetic. His style is inspired by the geometric lines and natural motifs found in the nearby ruins of the ancient imperial capital of Tiwanaku. The colours reflect the traditional textiles mixed with a bit of Las Vegas glamour. Mamani's work is a modern expression of Bolivian culture that testifies to the growing pride of a long marginalized, indigenous majority. Buildings are the physical demonstration of their economic power, and a rising indigenous class has been putting its money where it is and investing big time in Mamani's eclectic style.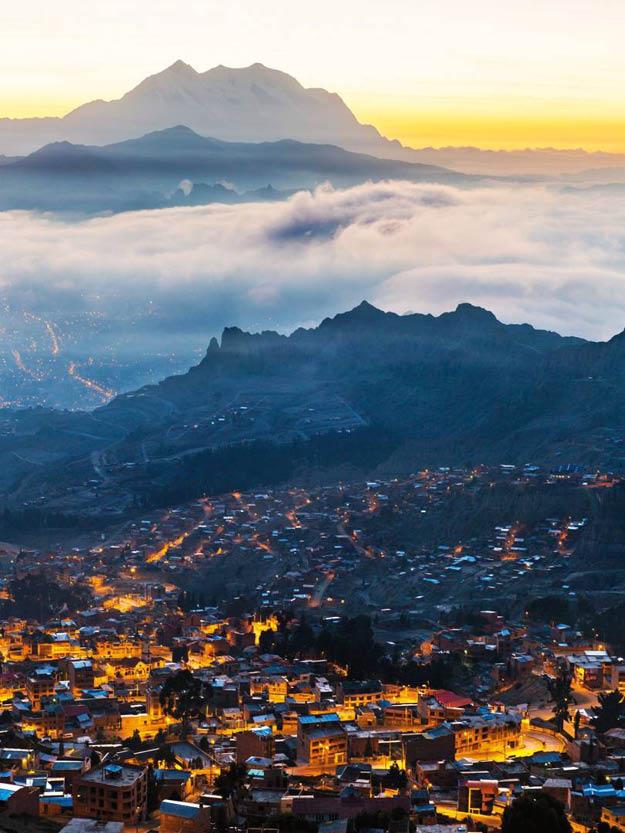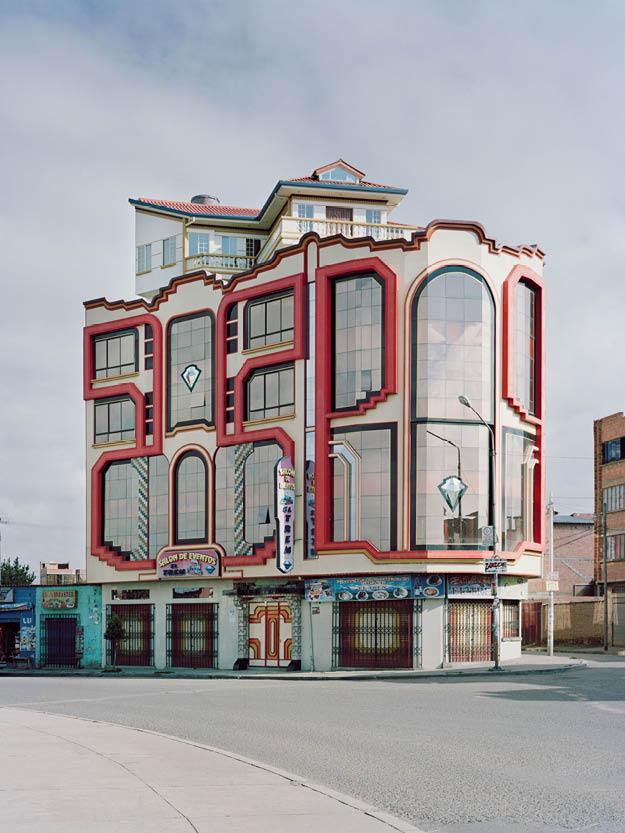 Mamani's first commission came from a local entrepreneur in 2005 who had made his fortune doing business with China. Marmani delivered his monolithic Principe Alexander in what has since become his trademark style - part space invader, part ancient temple. His clients are El Alto's nouveau riche, a new middle class dedicated to commerce, whose wealth comes from mining and importing products such as cars, televisions, computers, and clothing from China and Japan. Each of which demanding a wilder and more ornate manifestation as a trophy, a status symbol.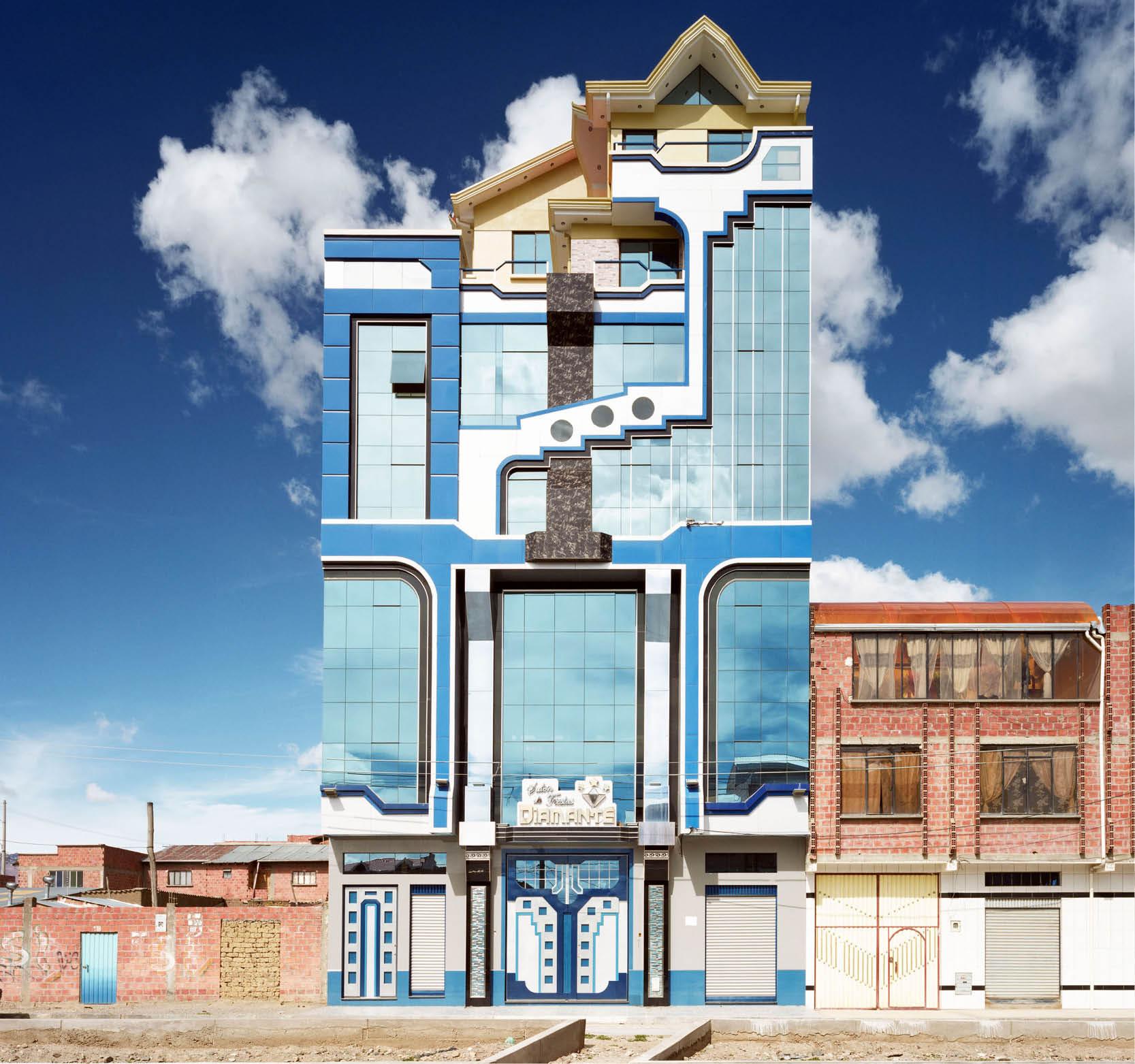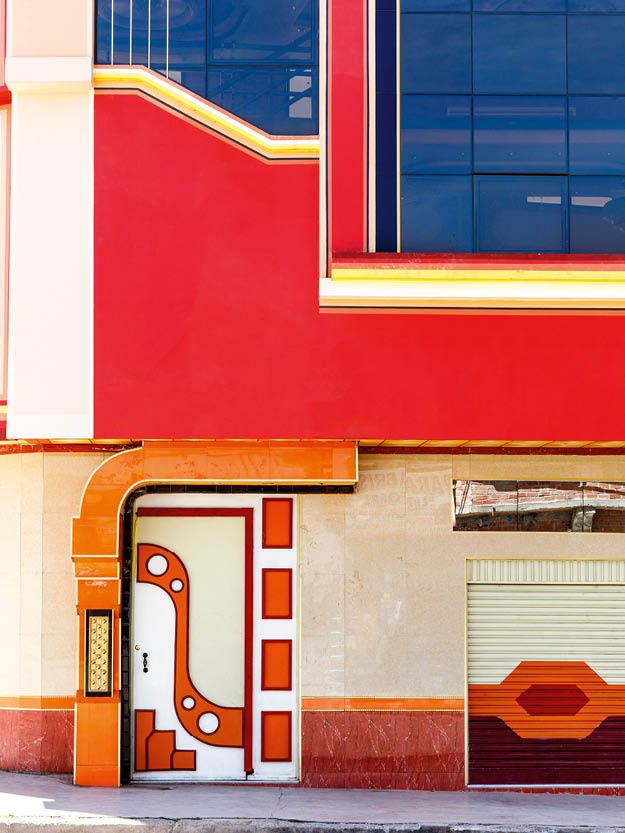 Marmani's buildings are dazzling psychedelic structures with funky decorative pediments, and overly elaborate details in eye-searing palettes of reds, pinks, blues, and greens. Lavishly extravagant ballrooms sit above the ground floor commercial space with apartments above. Their interiors are even more ornate than the facades. Walls and columns are hand-painted in swirls of colour, in lime greens, and orange, and Andean folkloric scenes. The ceilings are adorned by intricate cutouts and ornate chandeliers and liberally scattered with flashing LED's. The most fabulous boast swimming pools and fancy lifts up to the penthouses known as cholets - a cross between cholo, (an indigenous person), and chalet. And this is where the owners live. The buildings are expensive, but the owners soon make their money back renting out the ballrooms and apartments to the party-loving Aymara. Weddings, baptisms, graduations, official ceremonies and festivals have moved from the streets to the flashy party rooms. Where the heavy drinking Aymara can dance the nights away dressed up in their finery and joya (jewellery). Wealthy cholitas often hire security guards to walk with them to protect their expensive jewels.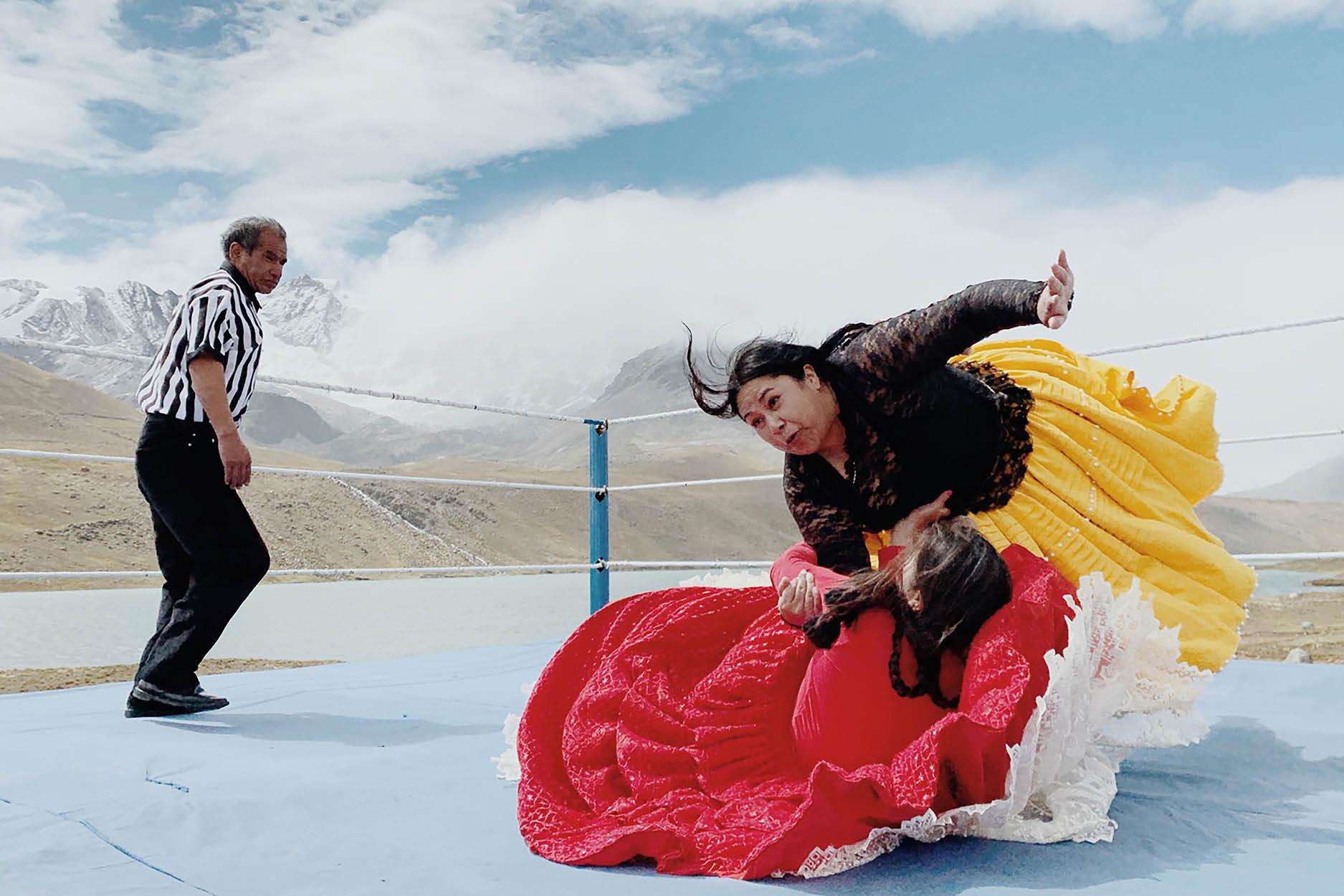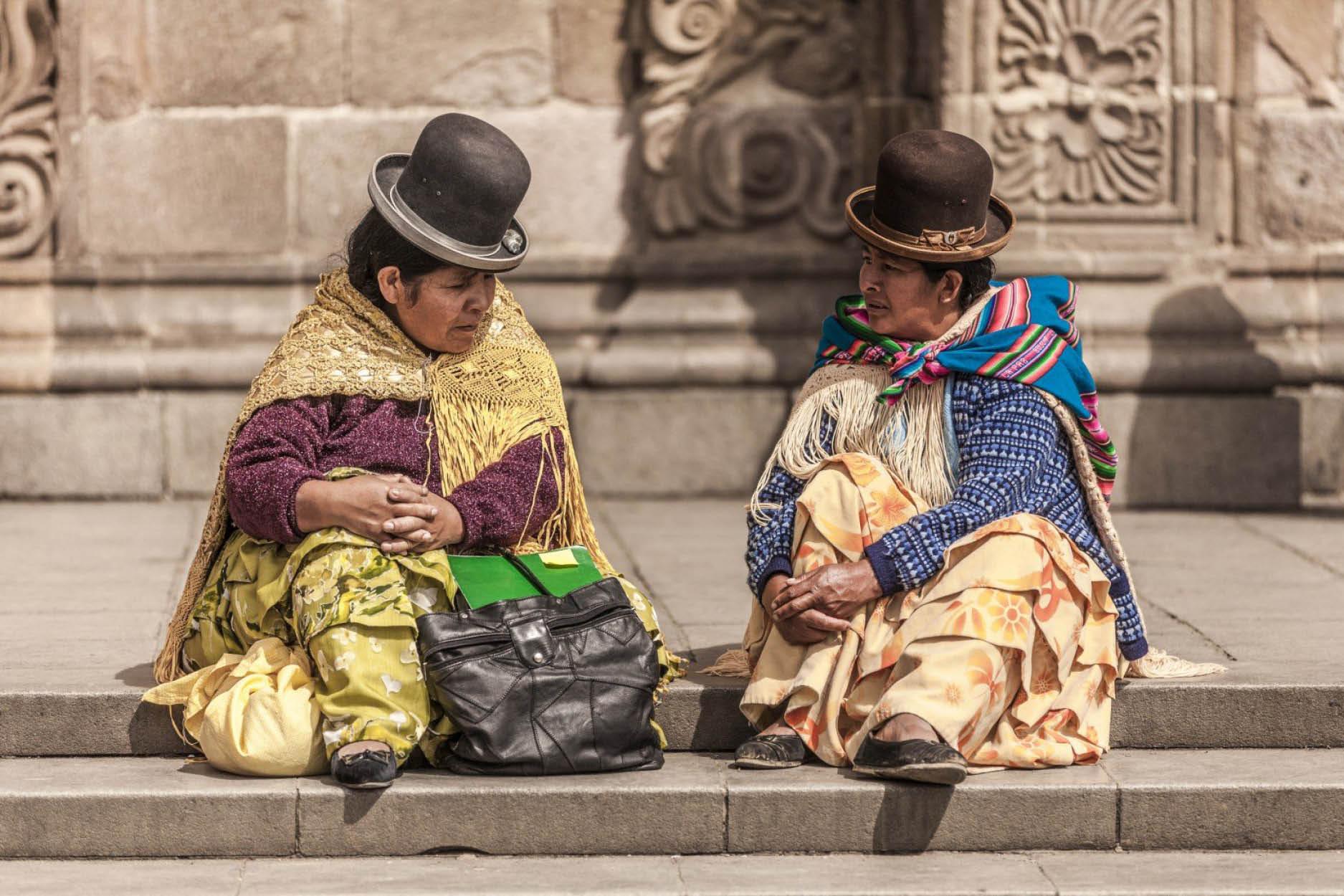 Mamani is the in-demand interpreter of the cholet trend. He has completed around 70 buildings in El Alto, and over a 100 across Bolivia. His eye-boggling architecture is a perfect backdrop for the colourful cholitas in their distinctive local dress. Once socially stigmatised and viewed as a poor country woman's attire, it is now worn with pride and dignity. The Flying Cholitas, a group of feisty female wrestlers whose high-flying acrobatic manoueuvres delight audiences, encapsulate this new female empowerment.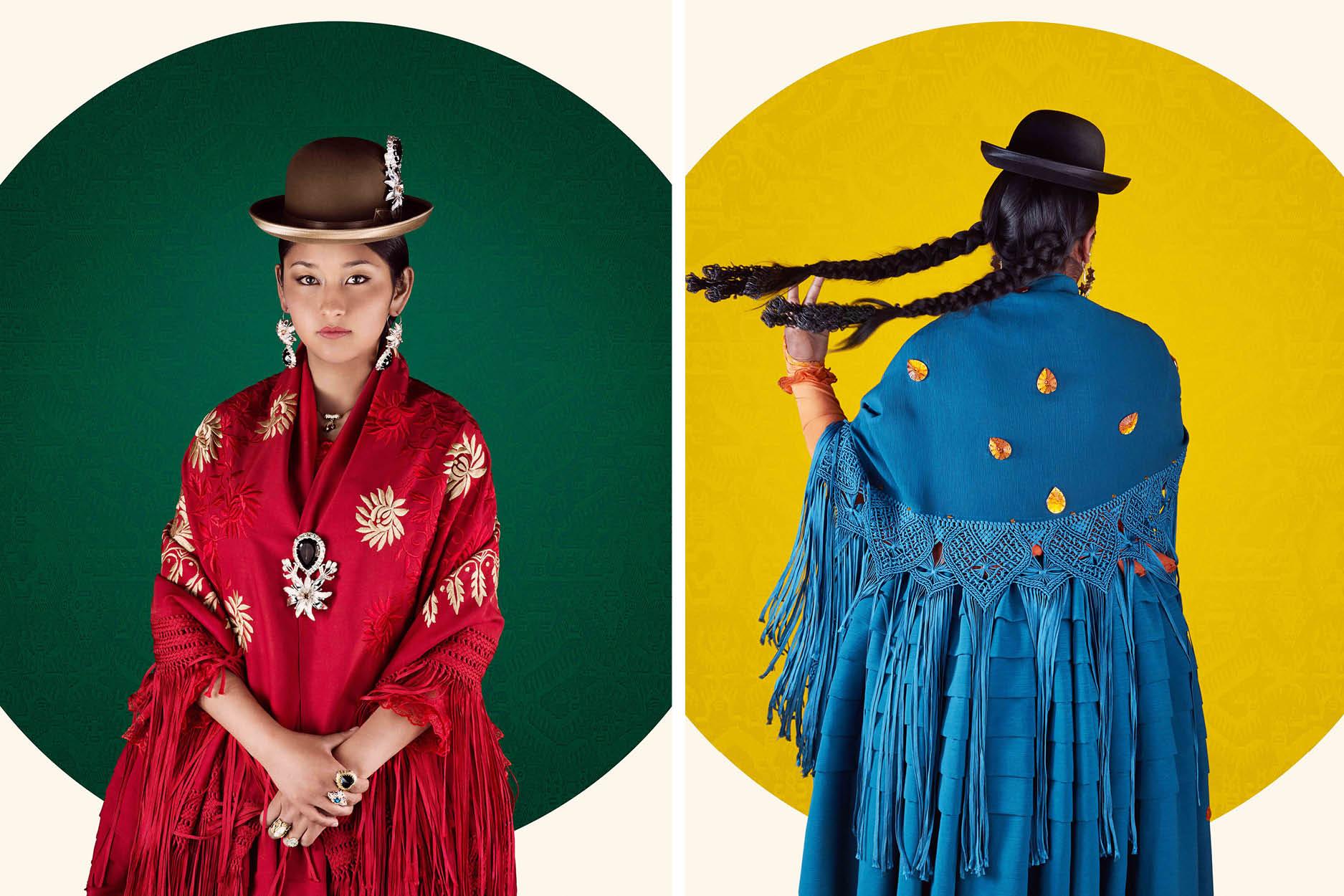 All of this makes for a visual treat and an exciting first stop on your Bolivian adventure to discover its stunning landscapes, people, and mouth-watering local cuisines and delicacies. Buen provecho!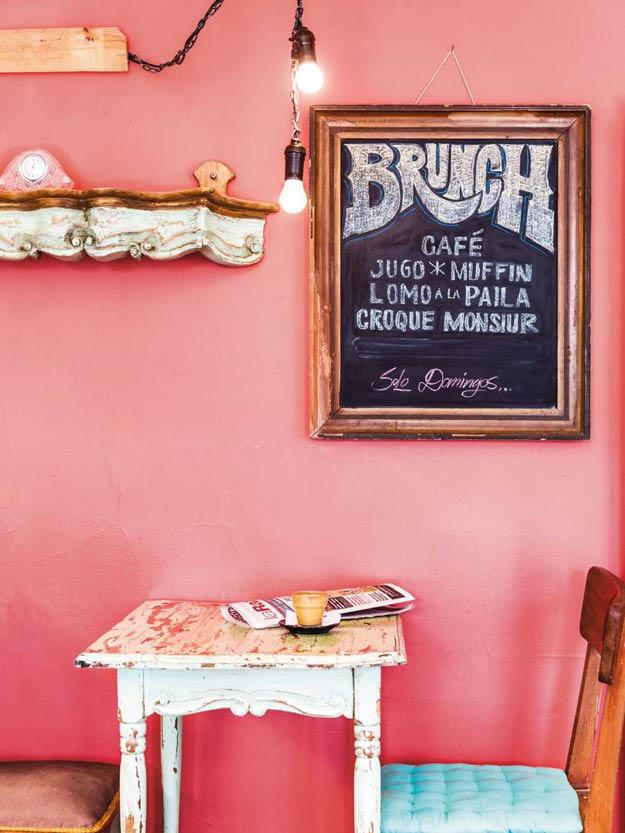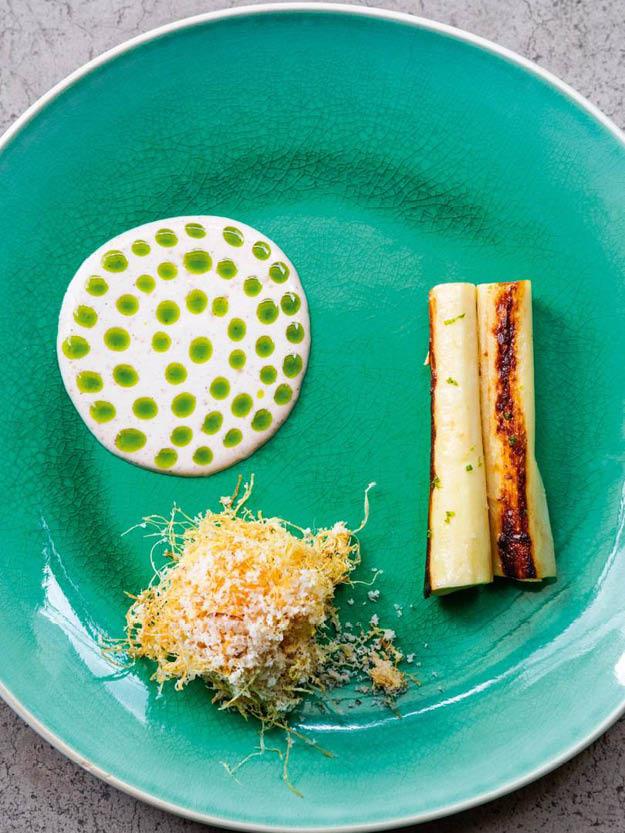 ***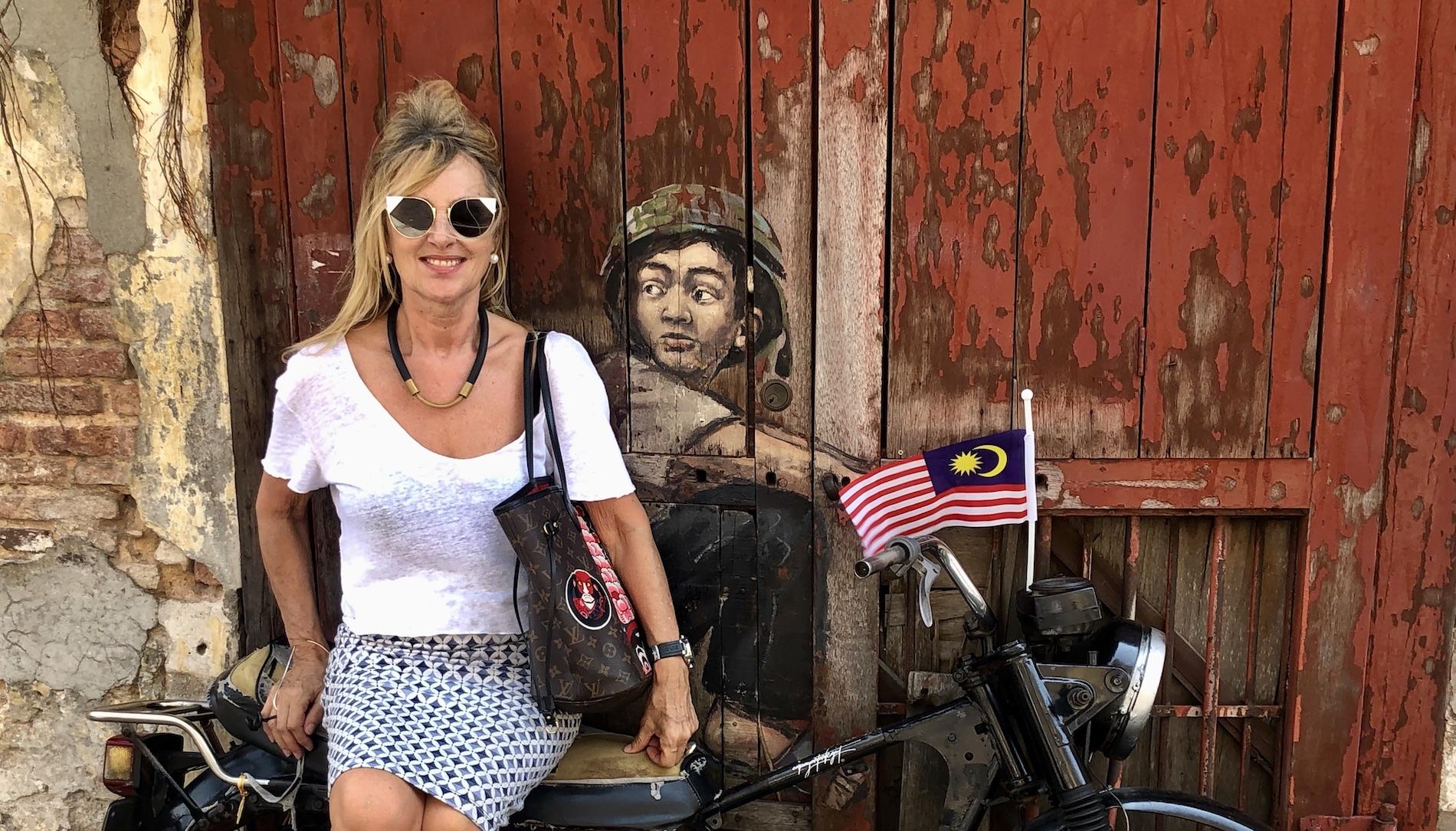 Anji Connell is an interior architect, garden designer and self-proclaimed nomad who regularly writes about art, design, lifestyle and travel from her globe-trotting adventures. Known for her bubbly persona and even more exuberant sense of style, Anji's portfolio spans everything from interior styling to furniture and landscape design for some of the world's most beautiful spaces. For now, you will find her @anjiconnell_acidplus and anjiconnellinteriordesign.com bingeing on future travel plans from her designer chair.