Tucked away on a narrow road in the Khet Watthana district of Bangkok, District 8 is a multi-purpose building with an intriguing exterior that sets it apart from the rest at first glance.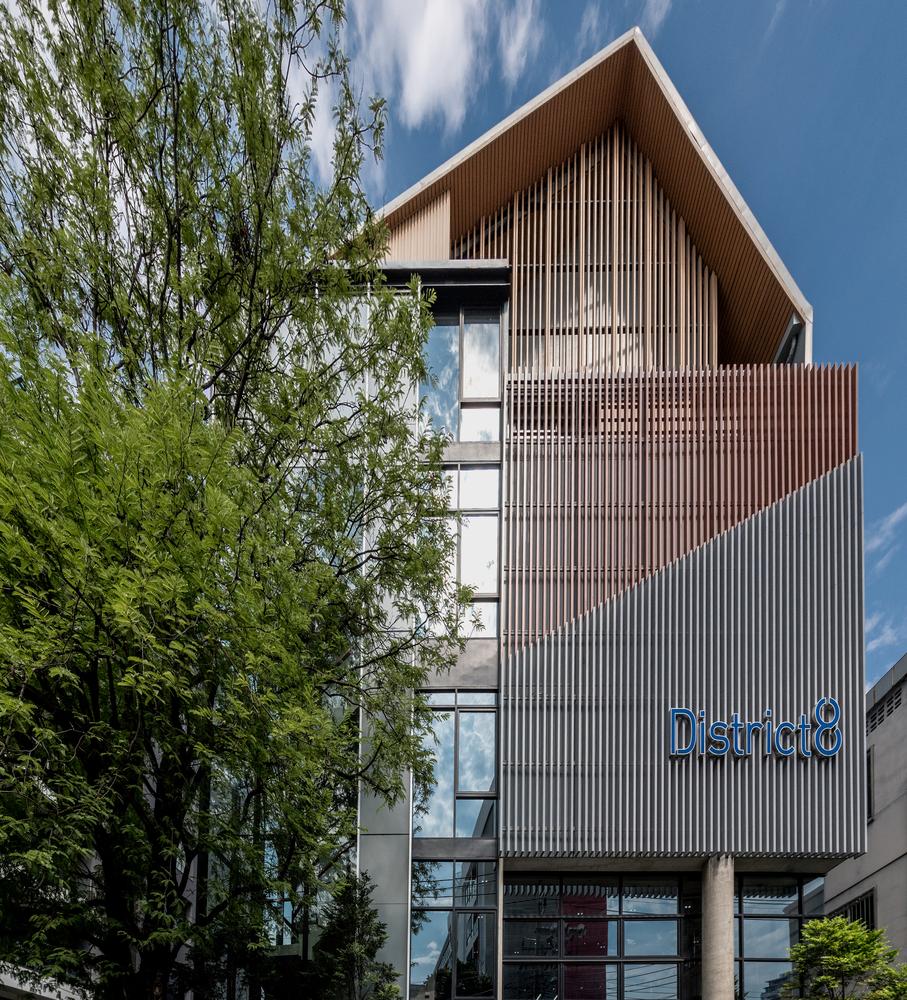 Flanked by a towering tamarind tree, the 6-storey structure has been reimagined by design firm AOMO to cater to the needs of a TV broadcasting executive, whose office had originally been built on the second floor; he wanted to move it up to the top two floors right into his 21,527sqft duplex residence.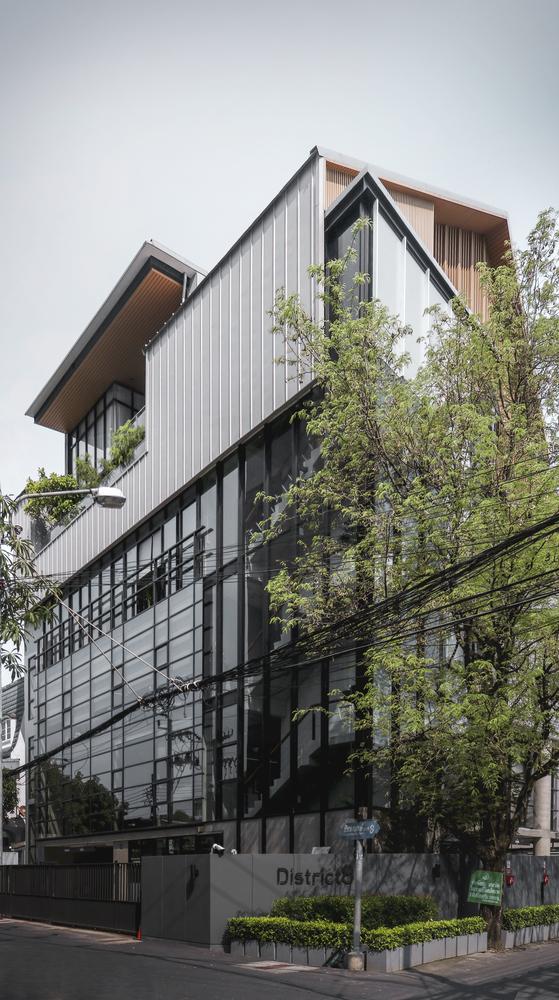 As such, the designer set out to redesign not only the interiors but also the spatial planning of the structure, considering factors such as height limitations and the building's environment that is surrounded by low buildings and pedestrian roads. They decided on a steep, wedge-shaped gable roof that helps to make the best use of each space and floor.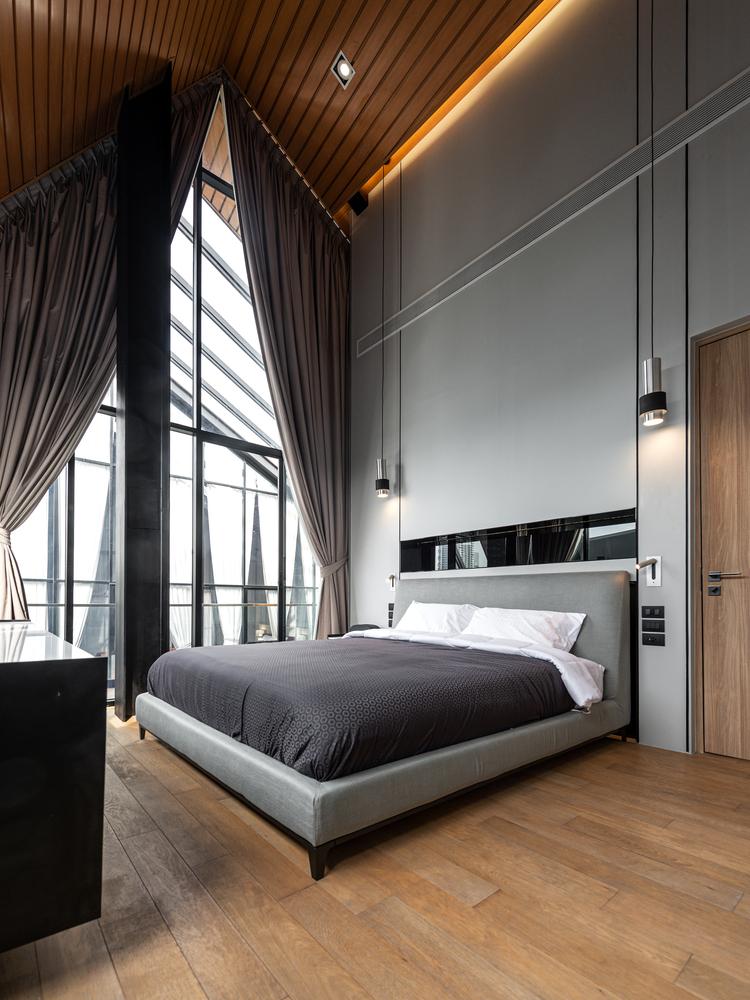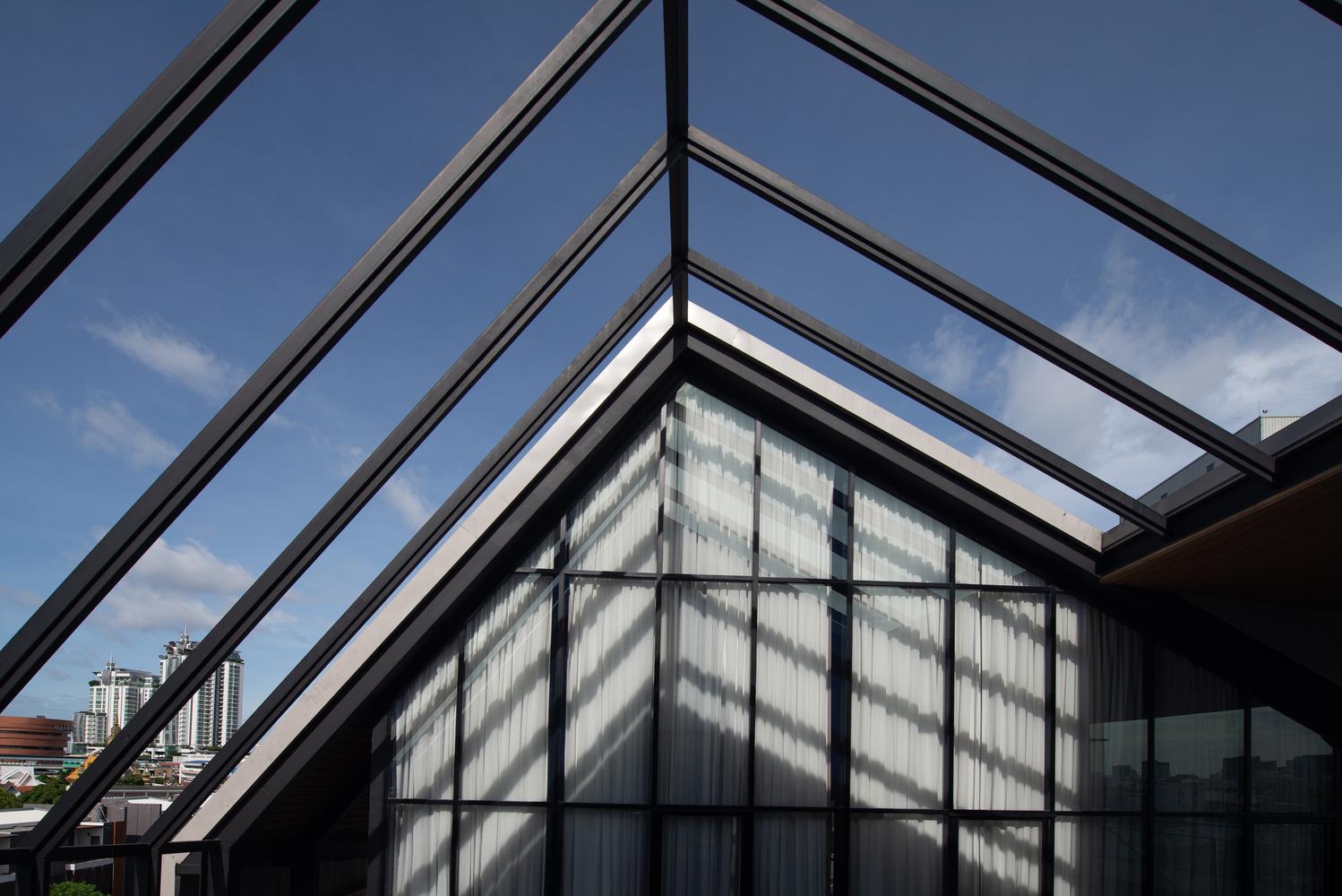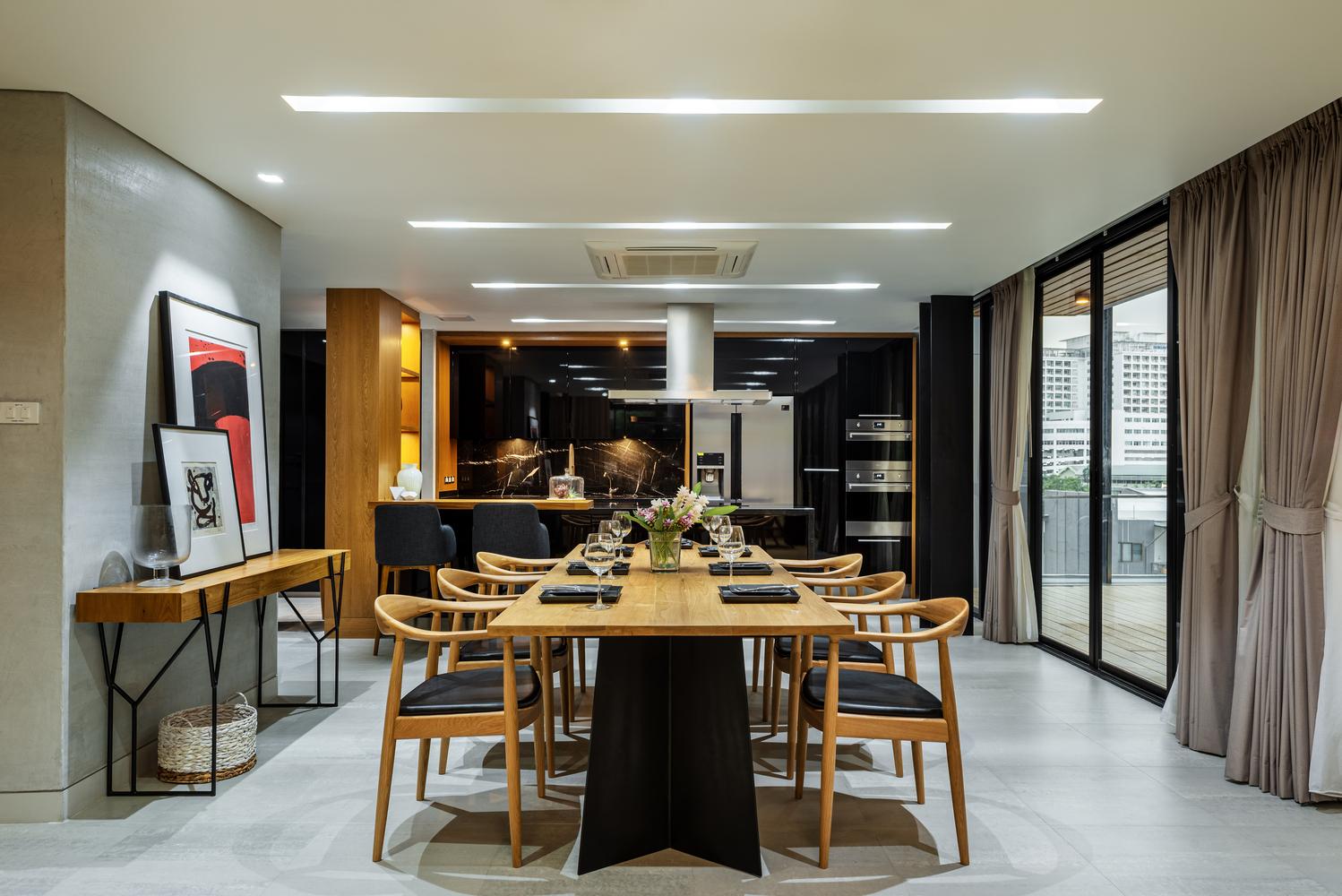 The exterior, built with a variety of textures, details and materials, draws the eye up to the steep gable roofs at the top of the duplex residential unit, which is framed by large floor to ceiling glass walls on all sides. The vertical facade is made of timer-inspired aluminium slats that provides the building protection from the harsh sun and rain.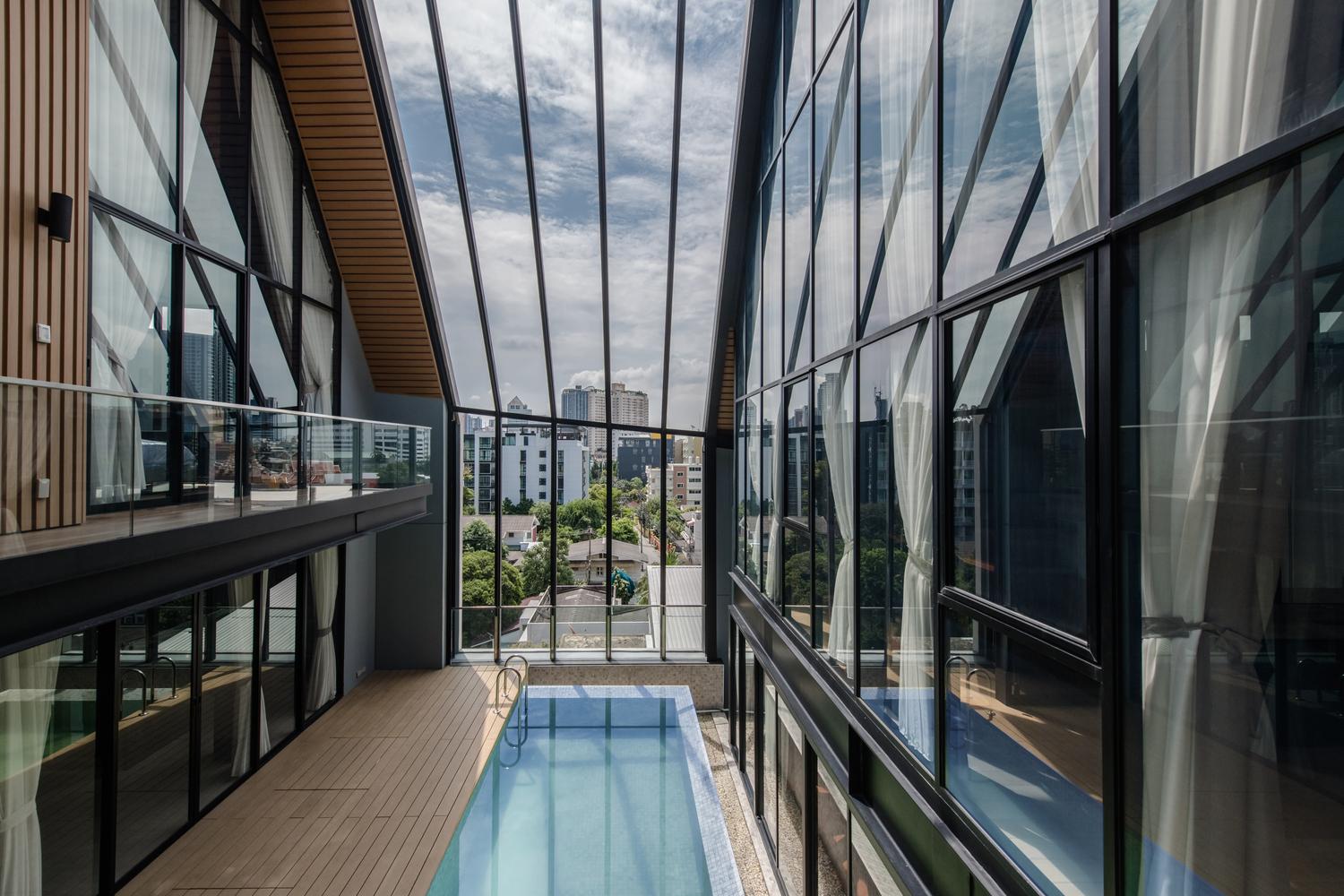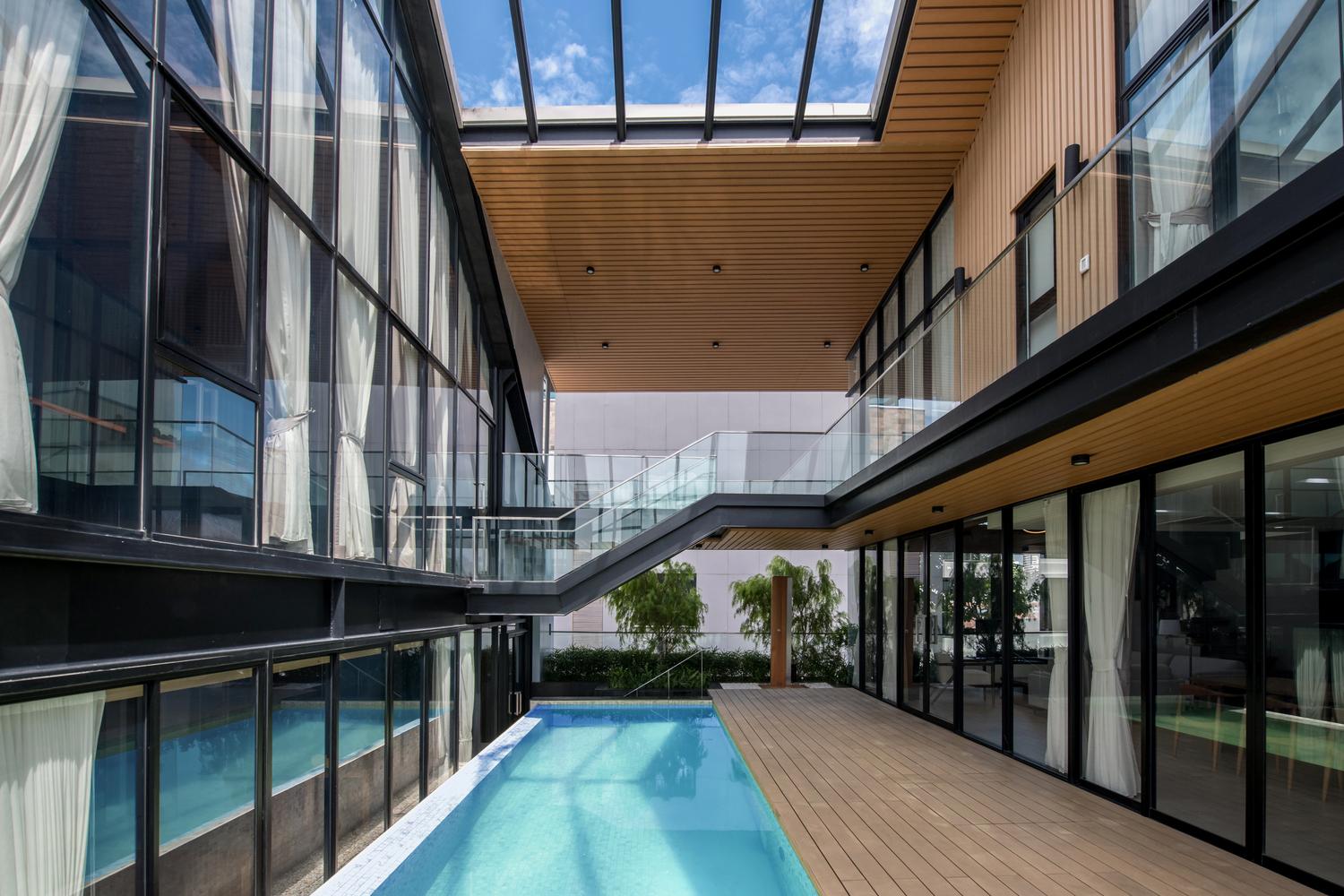 At the centre of the residence and office – literally – is a stunning elongated outdoor pool that is situated right in between the living spaces. Covered by a slanting glass sky roof which allows for sunlight to stream through, the indoor-outdoor design works wonders to encourage natural ventilation and sunlight through the duplex.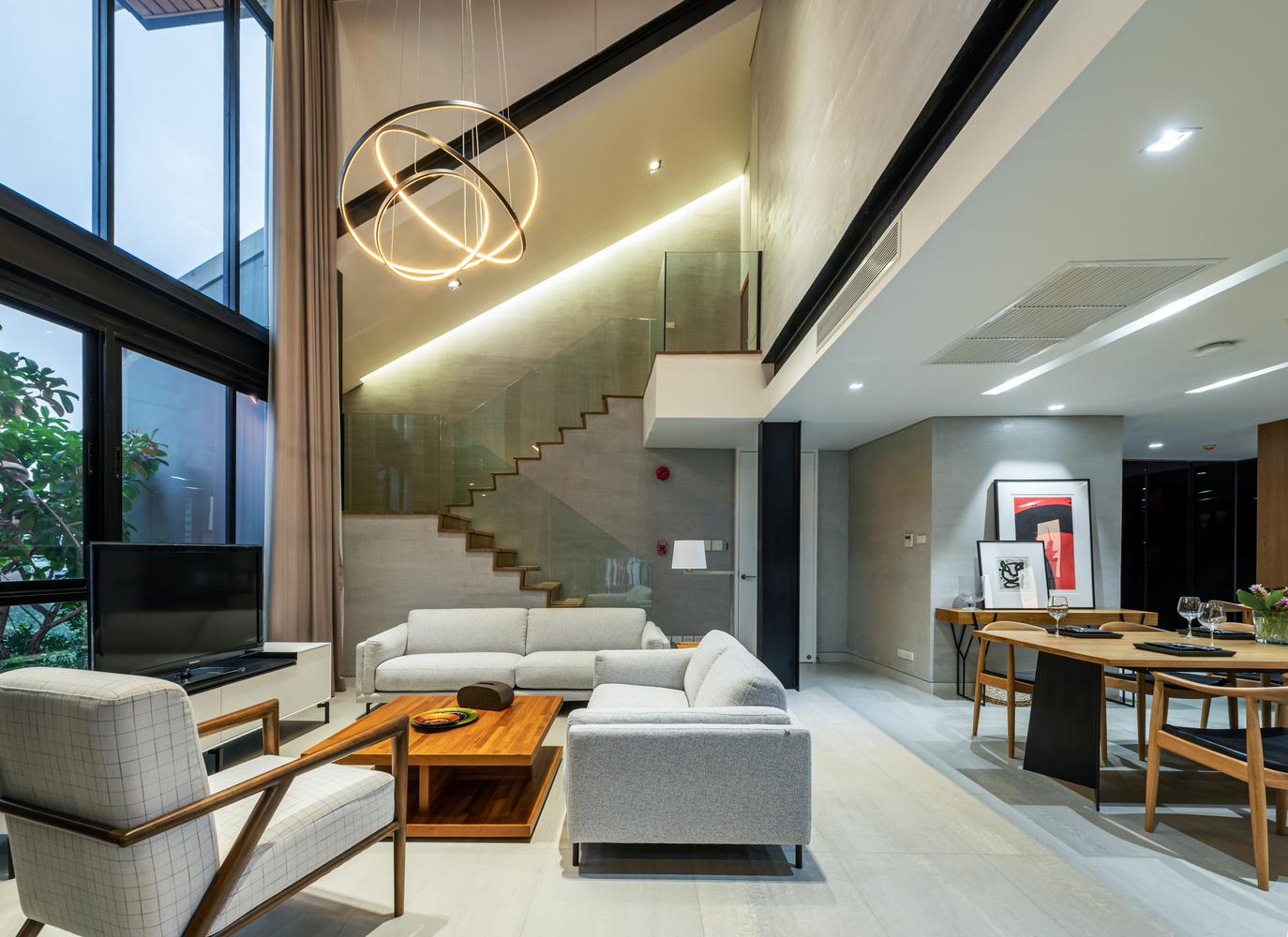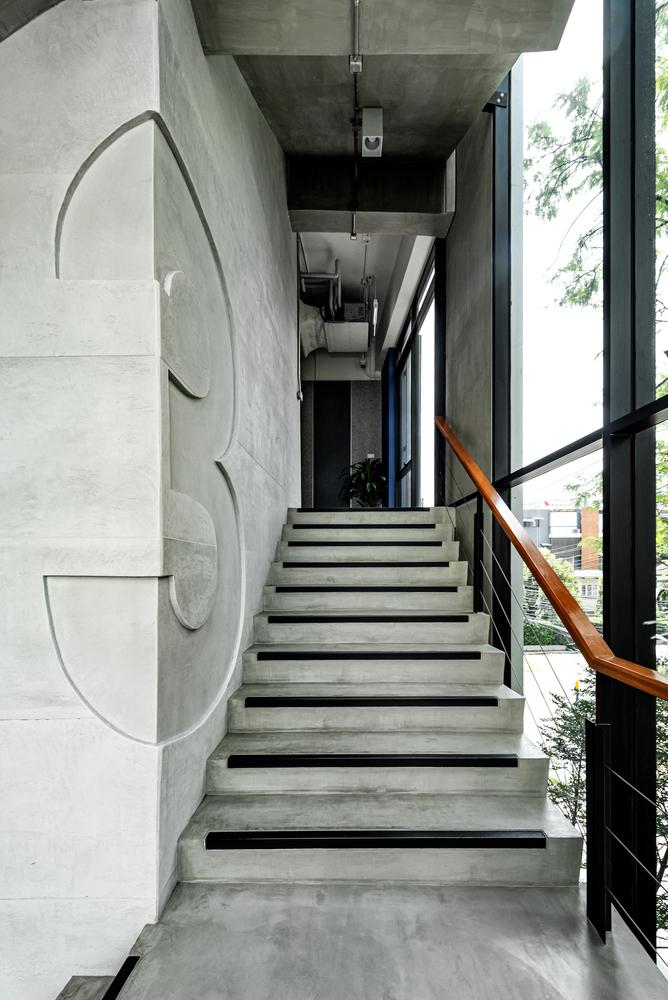 Meanwhile, the bedrooms sit on the upper floor of the duplex, enjoying greater privacy thanks to the architectural form of the sloping roofs; they also provide shading for an outdoor terrace and creates a perfect transition from the indoors to the outdoors.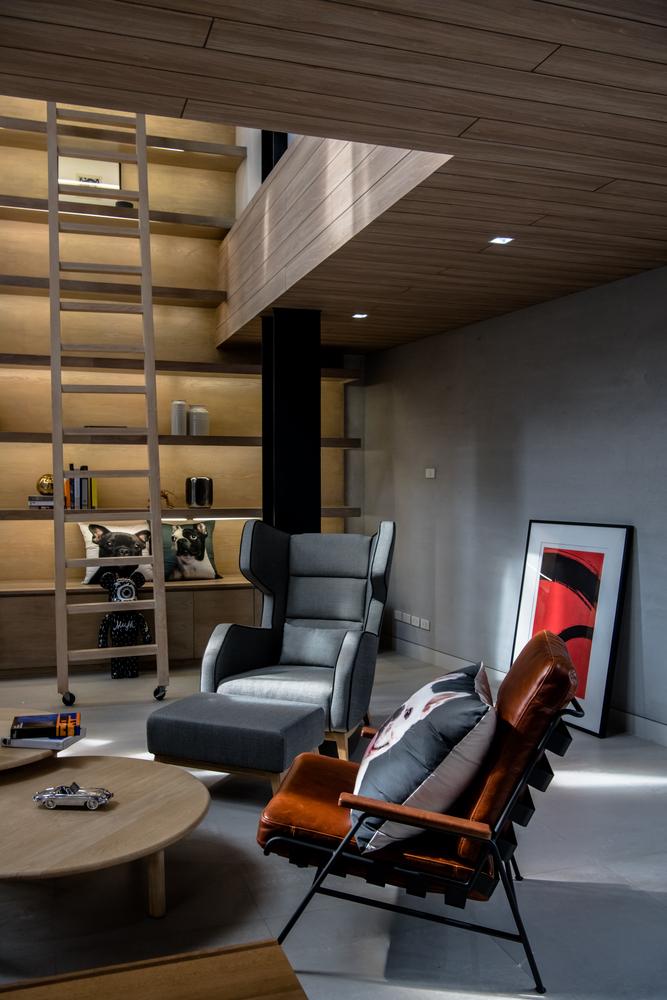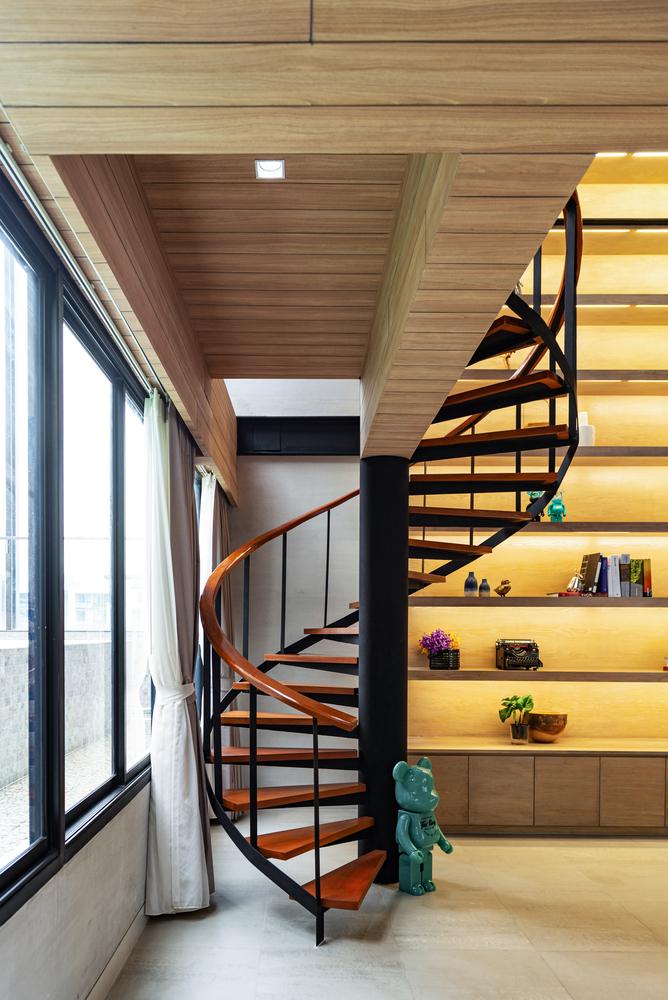 Over on the western side of the building, an open staircase designed with industrial grey concrete walls helps to facilitate circulation; the aesthetic is mirrored by the duplex's steel frame structure and interiors that boasts a raw, organic texture thanks to its rich concrete material. Nearby, an old tamarind tree has been retained in its original place providing shading from the strong sunlight.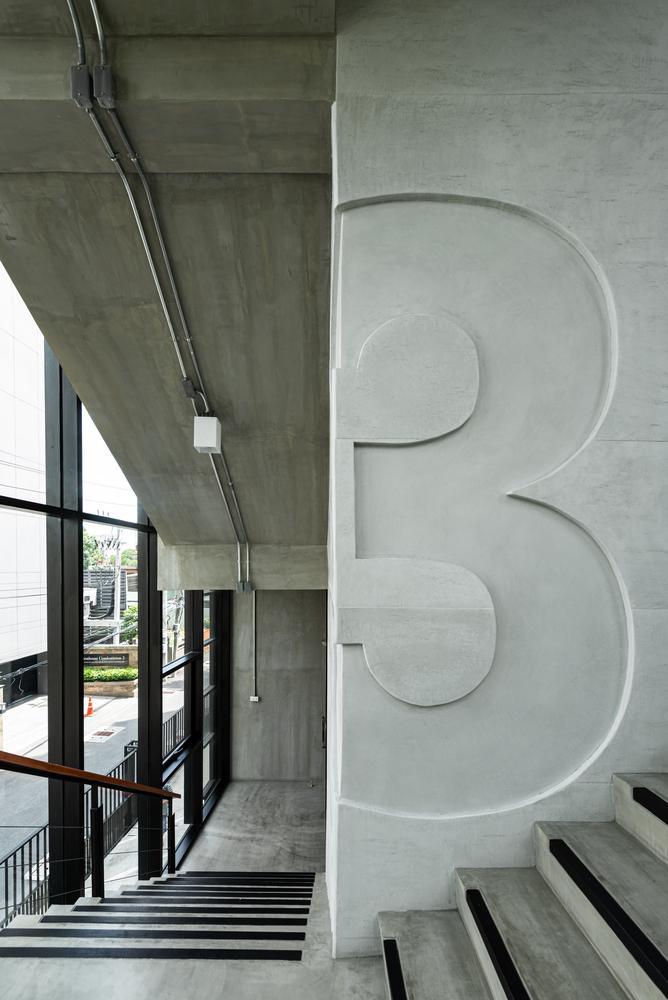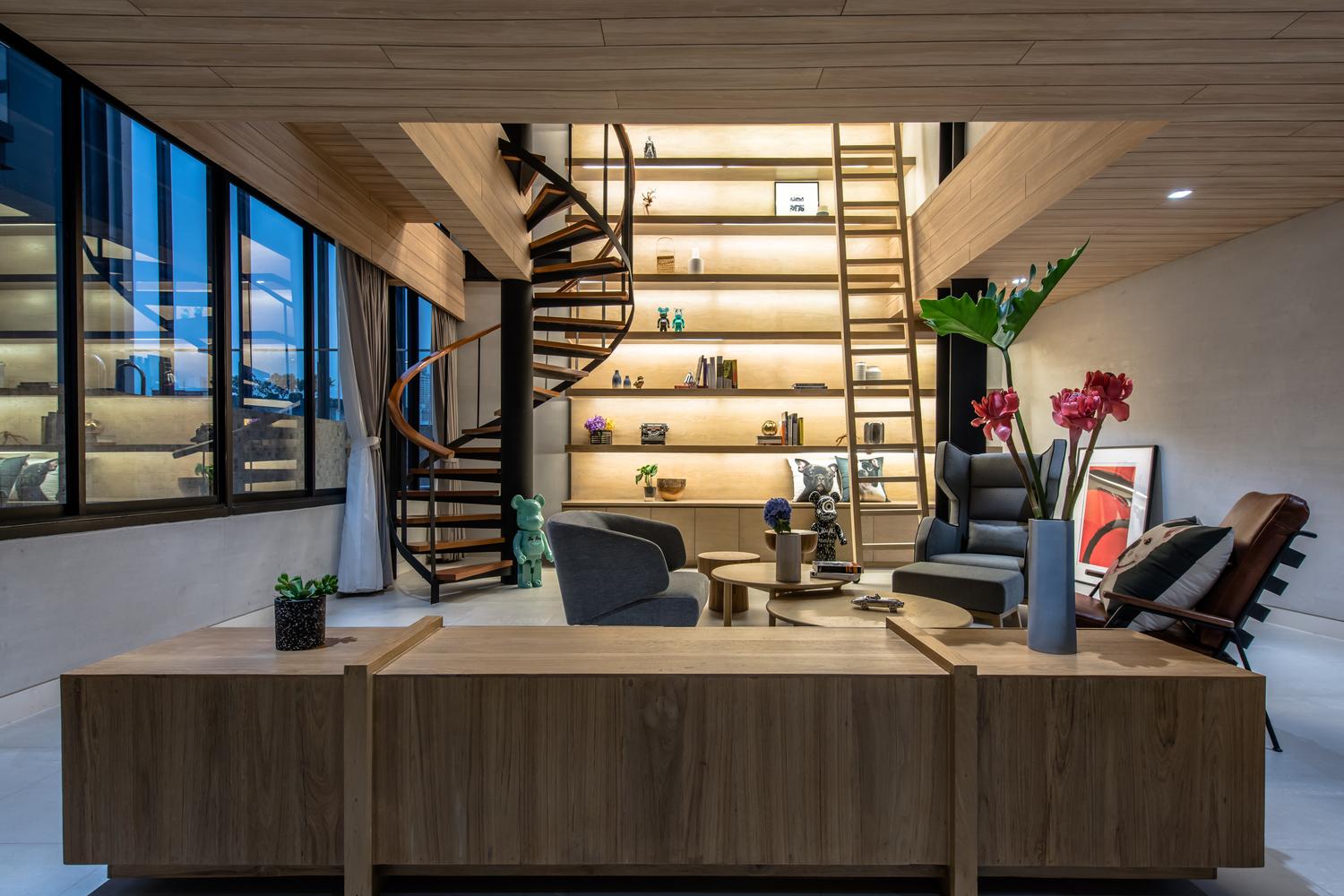 Photo via JOYA 49 Photography