Bold pattern, bright colour juxtaposed with dark, and a strikingly modern art collection – these are the elements that define this Cape Winelands home, and they make for an intriguing response to the bucolic surrounds.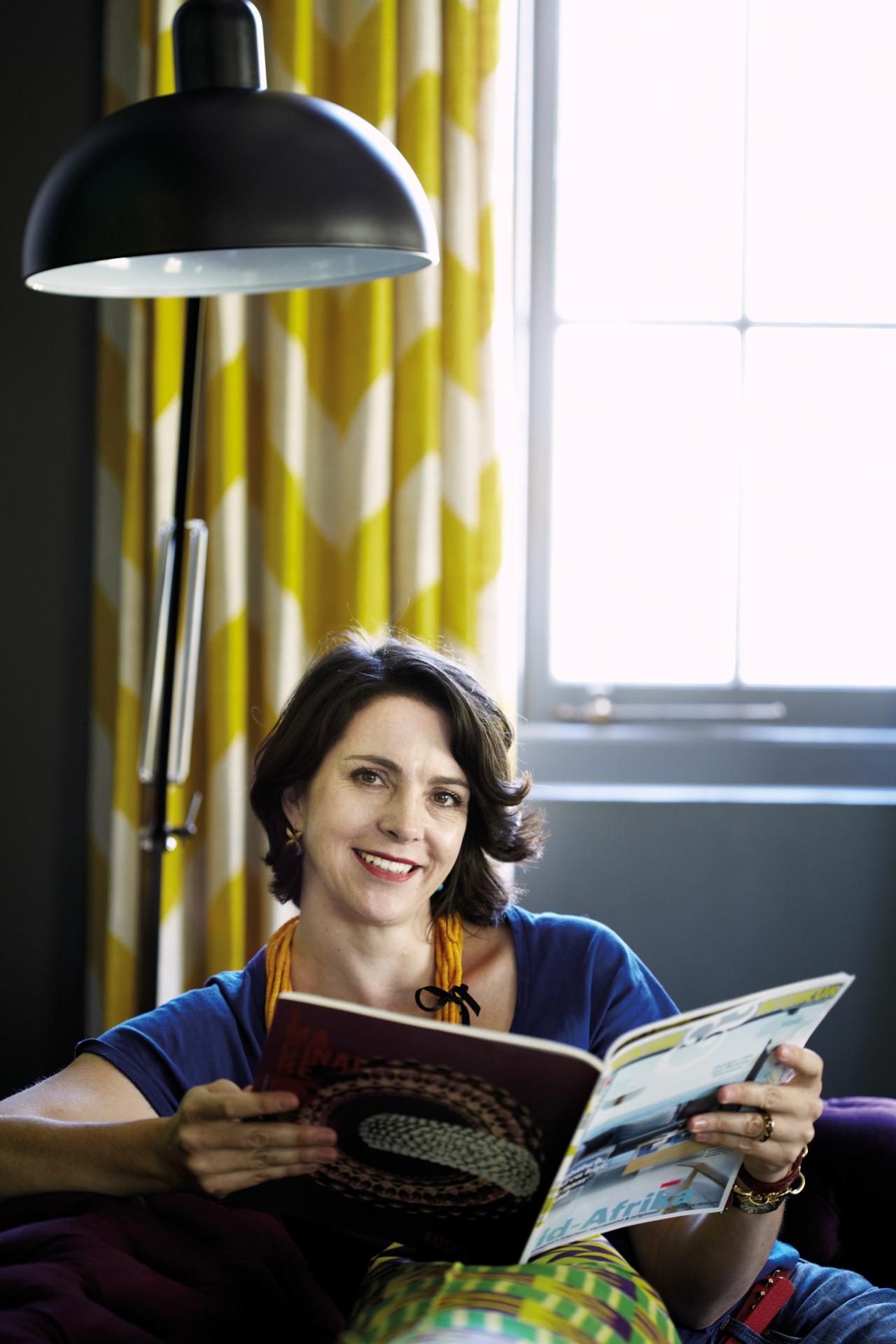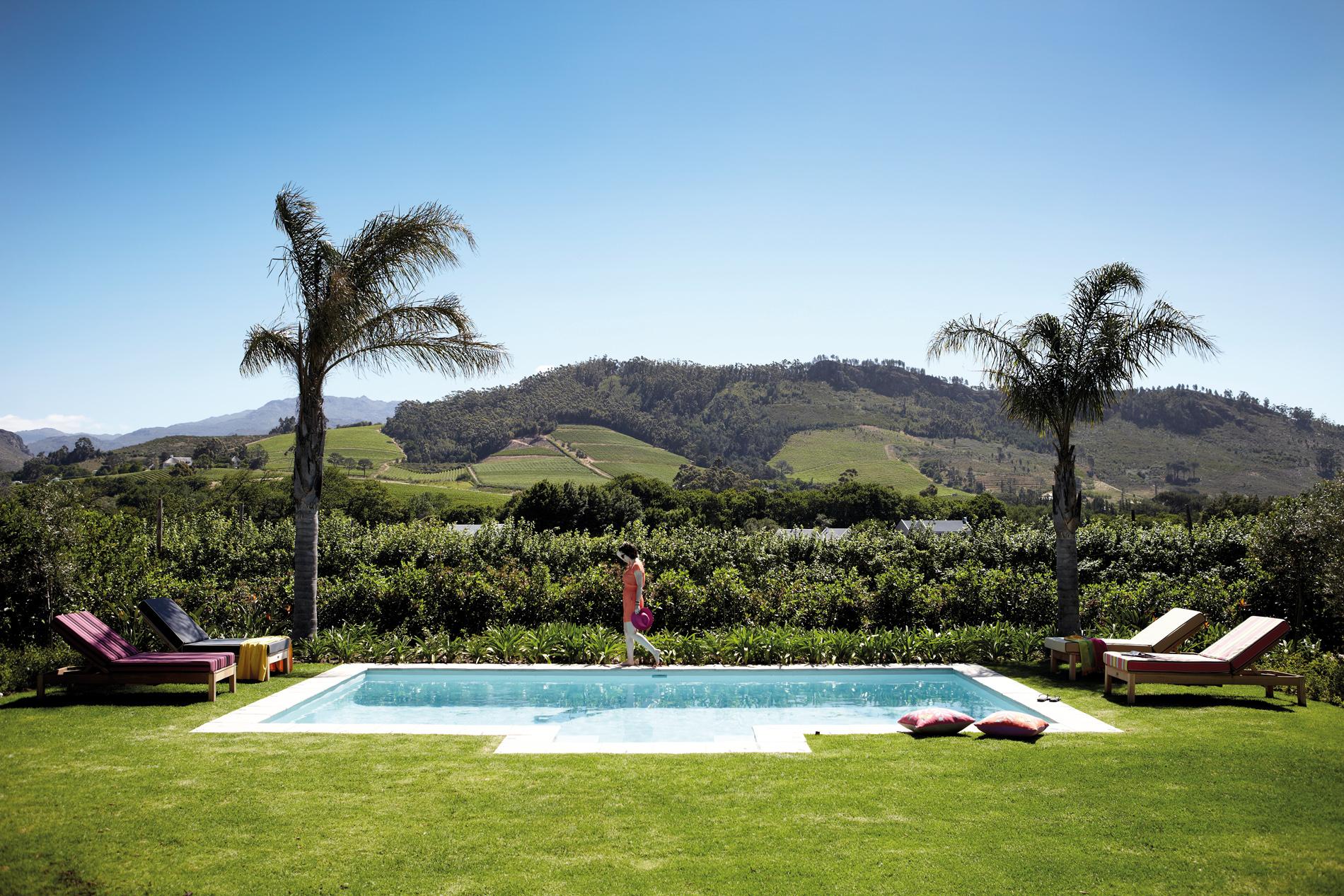 The two-bedroom villa is tucked away on a private fruit and wine estate in this exclusive rural enclave that became the home of French Huguenots escaping persecution in France three centuries ago. Its plushly decorated living areas open onto an expansive verandah with views of the surrounding mountains and vineyards.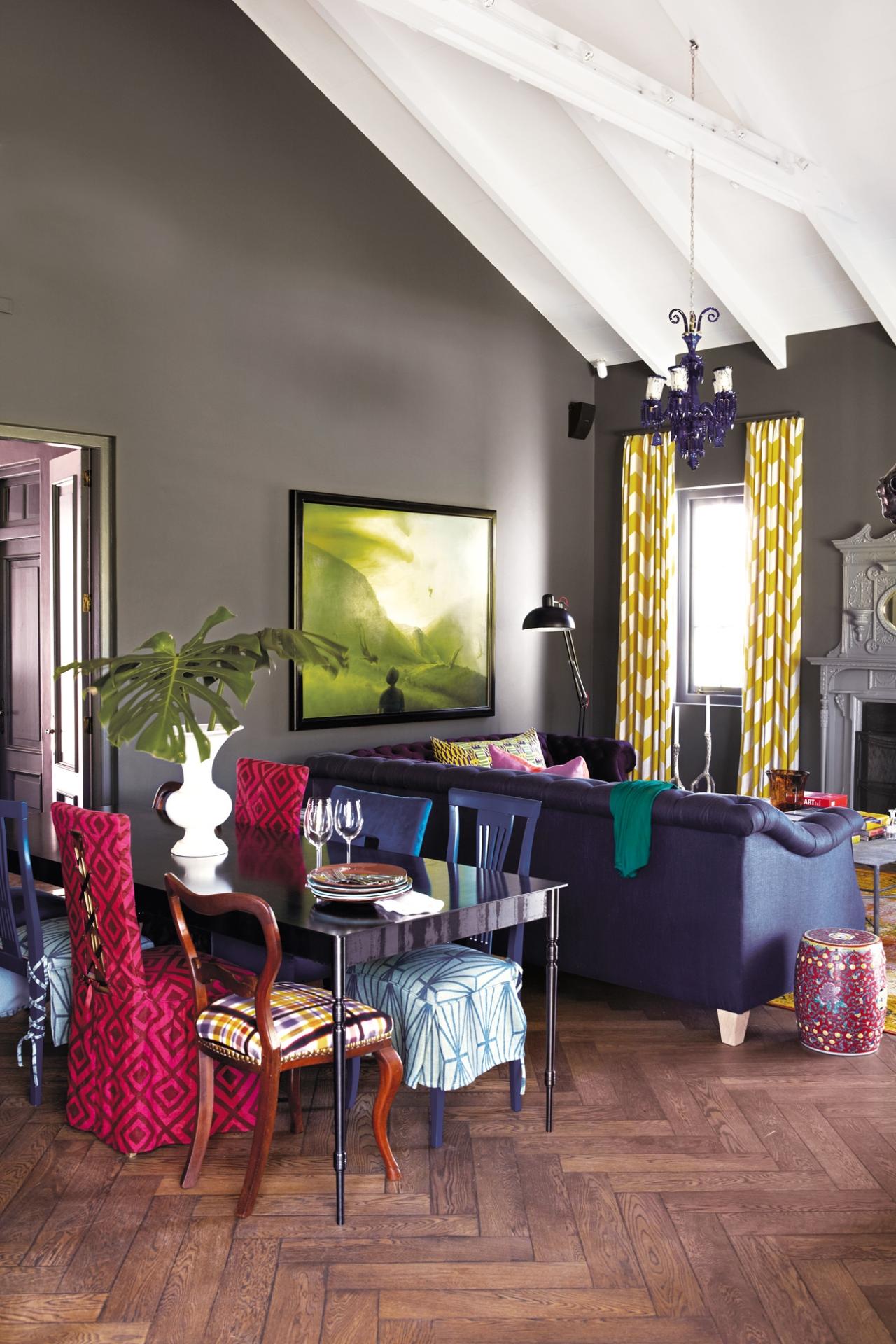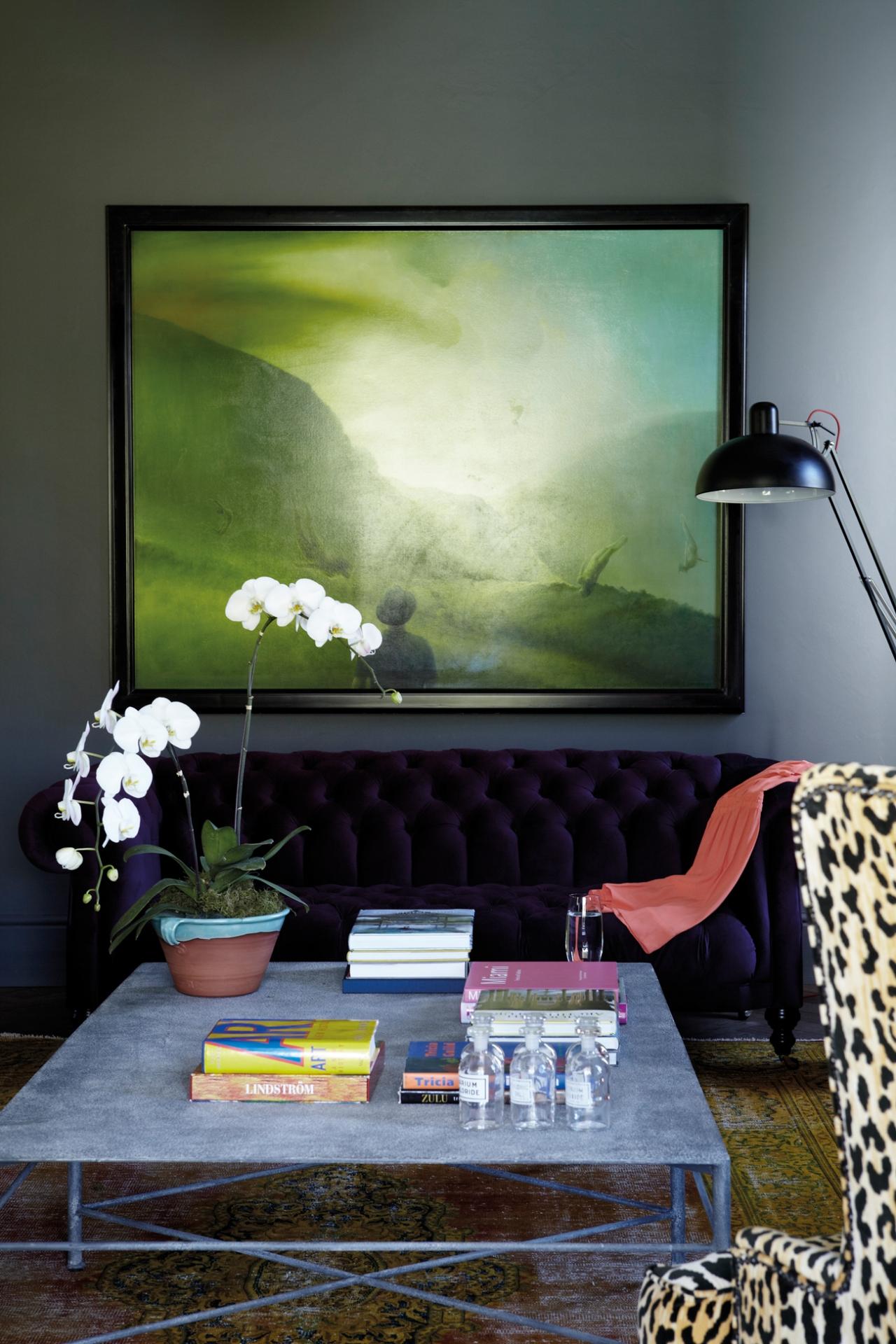 The villa is the antithesis of the Euro-centric, rustic-styled estates, small hotels and luxury homes in this valley. It's a contemporary space that's all about the art, hence its name: La Galerie. "Part of the owner's collection of artworks is by acclaimed Swedish artist Bengt Karl Erik Lindström," explains interior designer Sarah Ord, who worked on the home. "The owner wanted a space that could act as a revolving stage for the pieces while still retaining the comfort and luxuries of a country escape."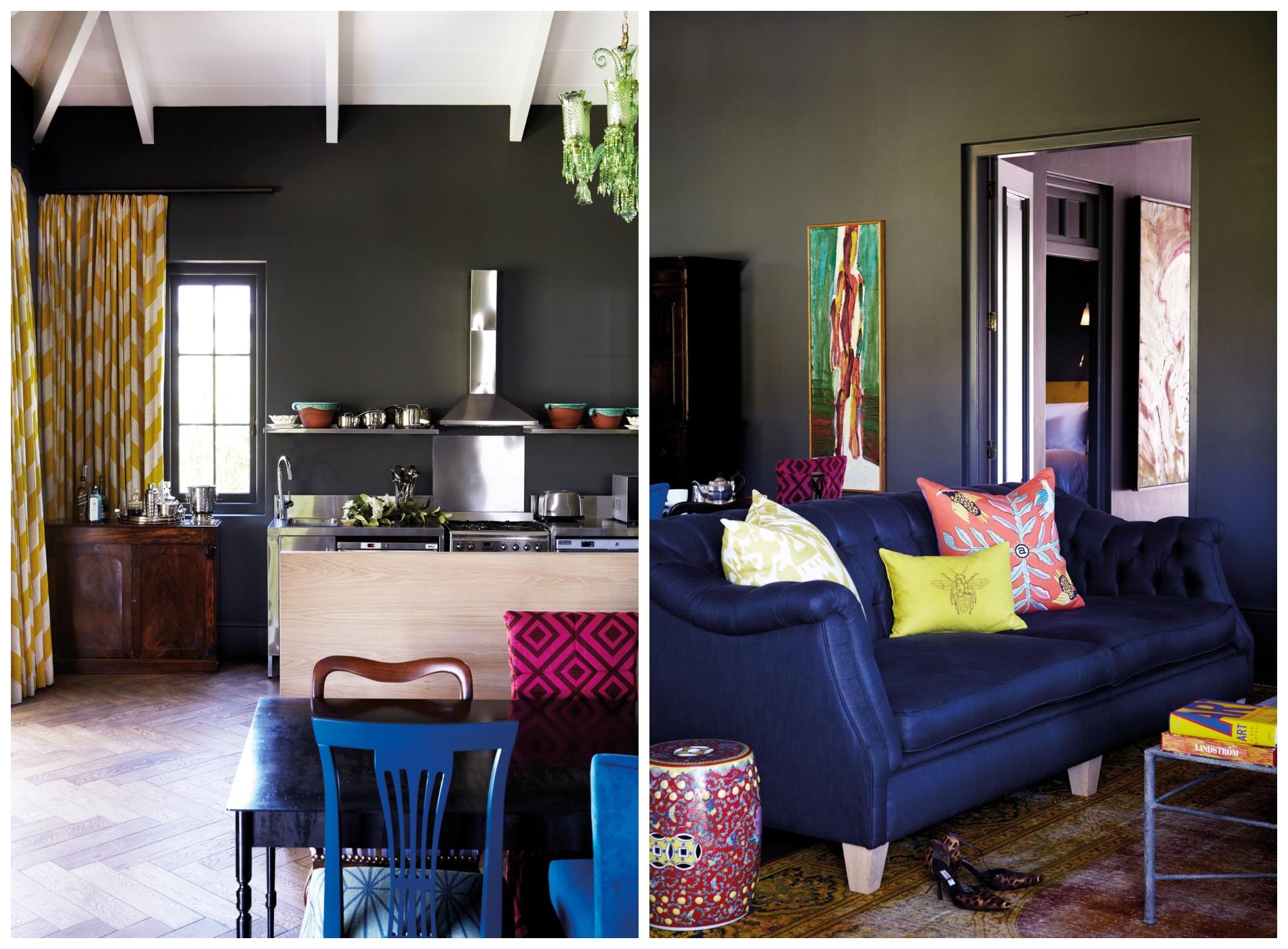 This home is far from your typical gallery, however – Sarah painted the interior walls a deep charcoal hue, a move she says was taken to make the colours of the artworks "pop". And the effect is arresting. Entering the space, the contrast between the bright South African light outside and the cool opulence of this space is quite remarkable, and an altogether physical transition. Deep, saturated shades emanate from the works and the fabrics that fill the home. The light that spills in from the outside makes their colours even more intense.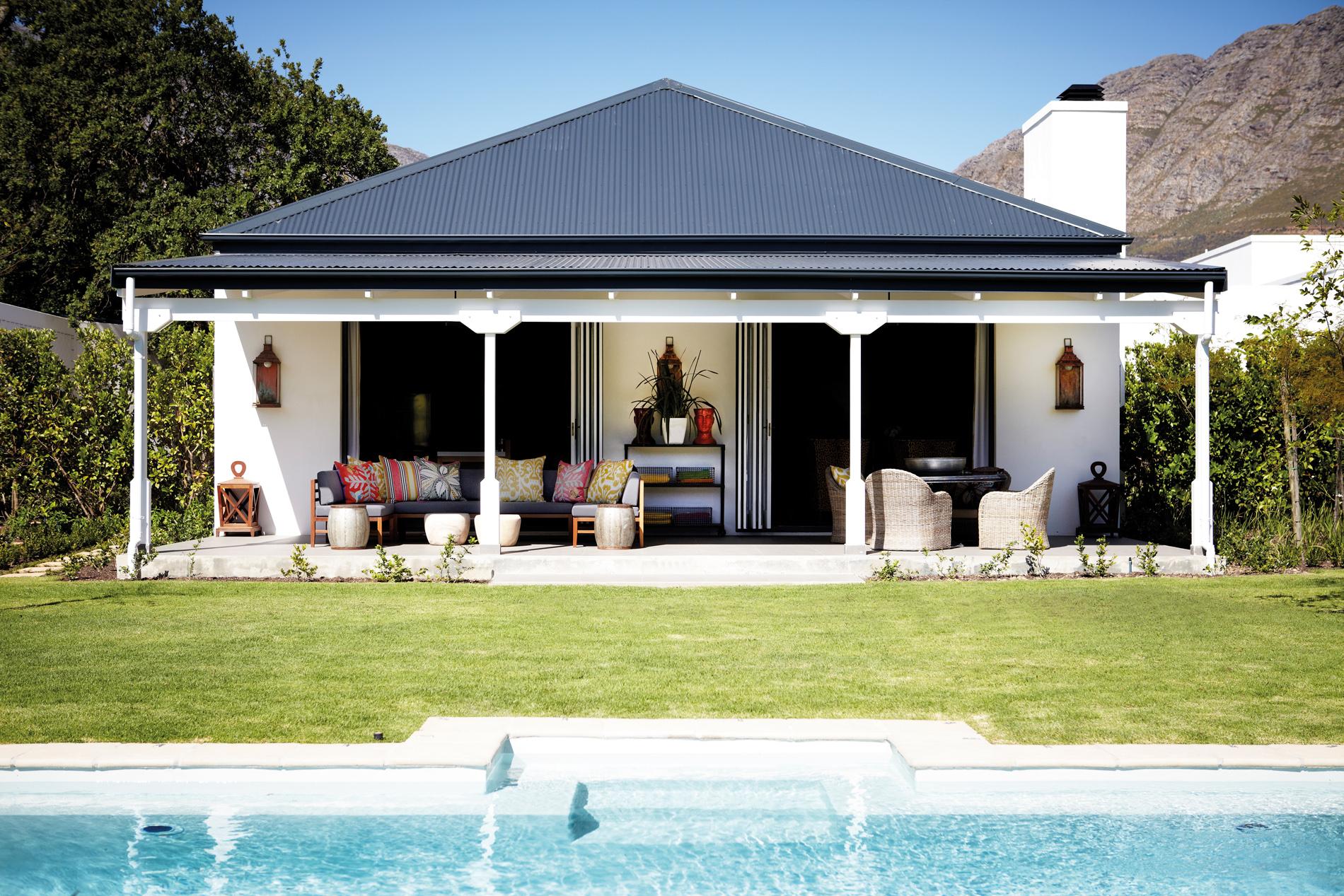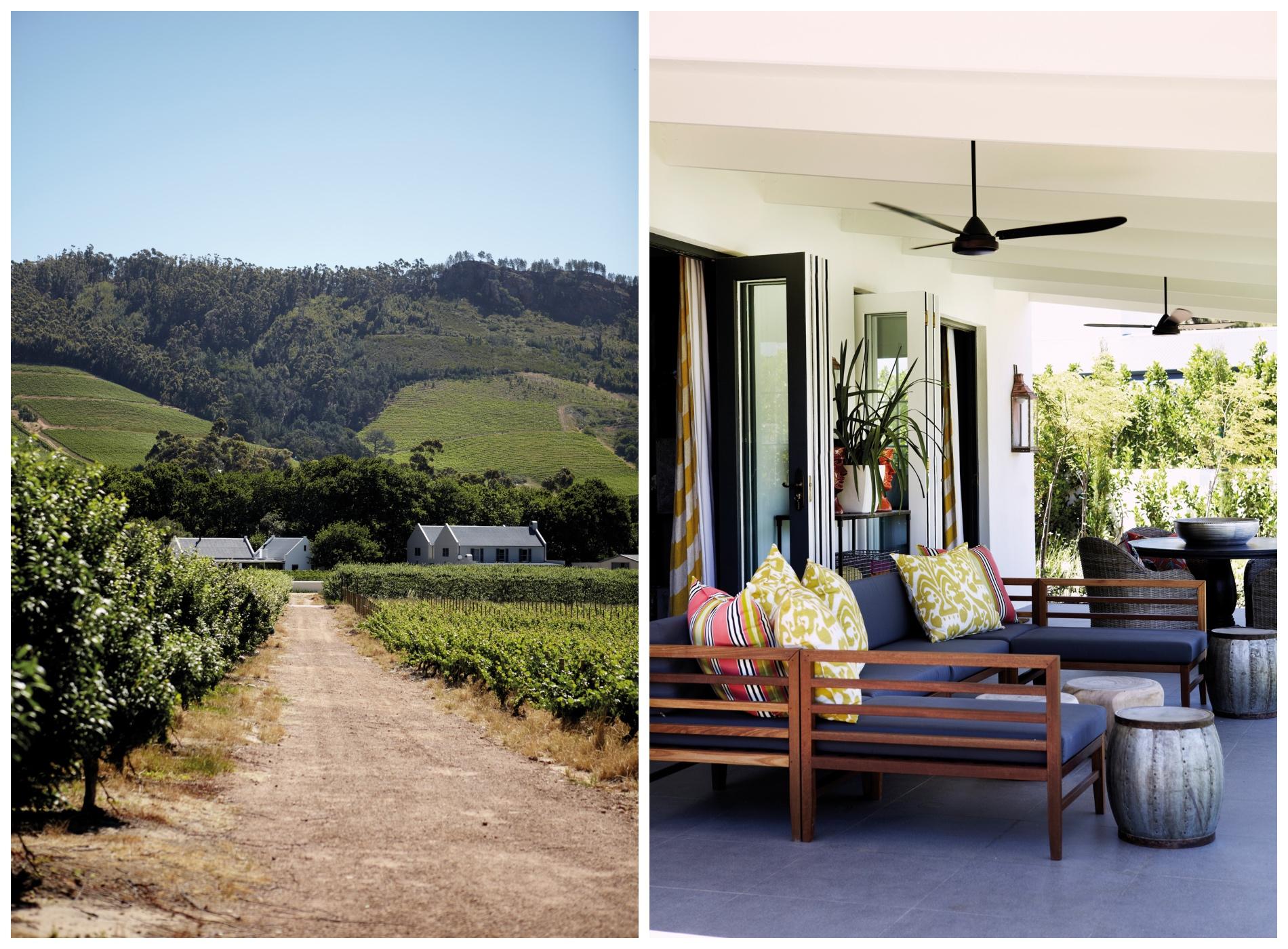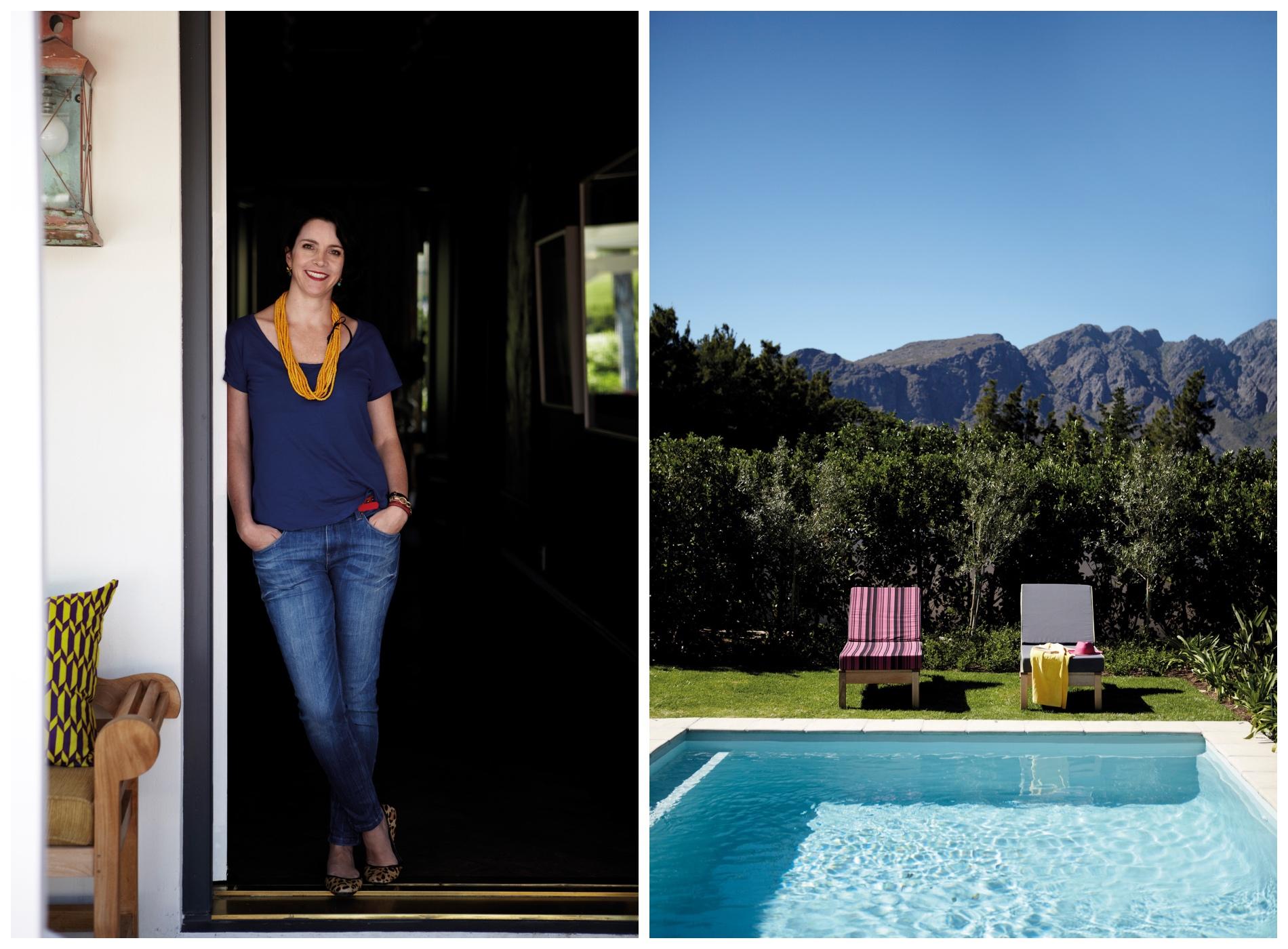 Sarah is well known for her love of juxtaposing her own and other print and pattern designs, and creating wild colour combinations. She admits that this project involved something of a mind shift. The results are delightful, offering plenty to entertain the eye. Soft velvets contrast with smooth and shiny surfaces, while pared down pieces are placed alongside more voluptuous offerings. "I was a little worried about the height of the ceilings so I played with height, scale and shapes quite a lot when designing the space," says Sarah.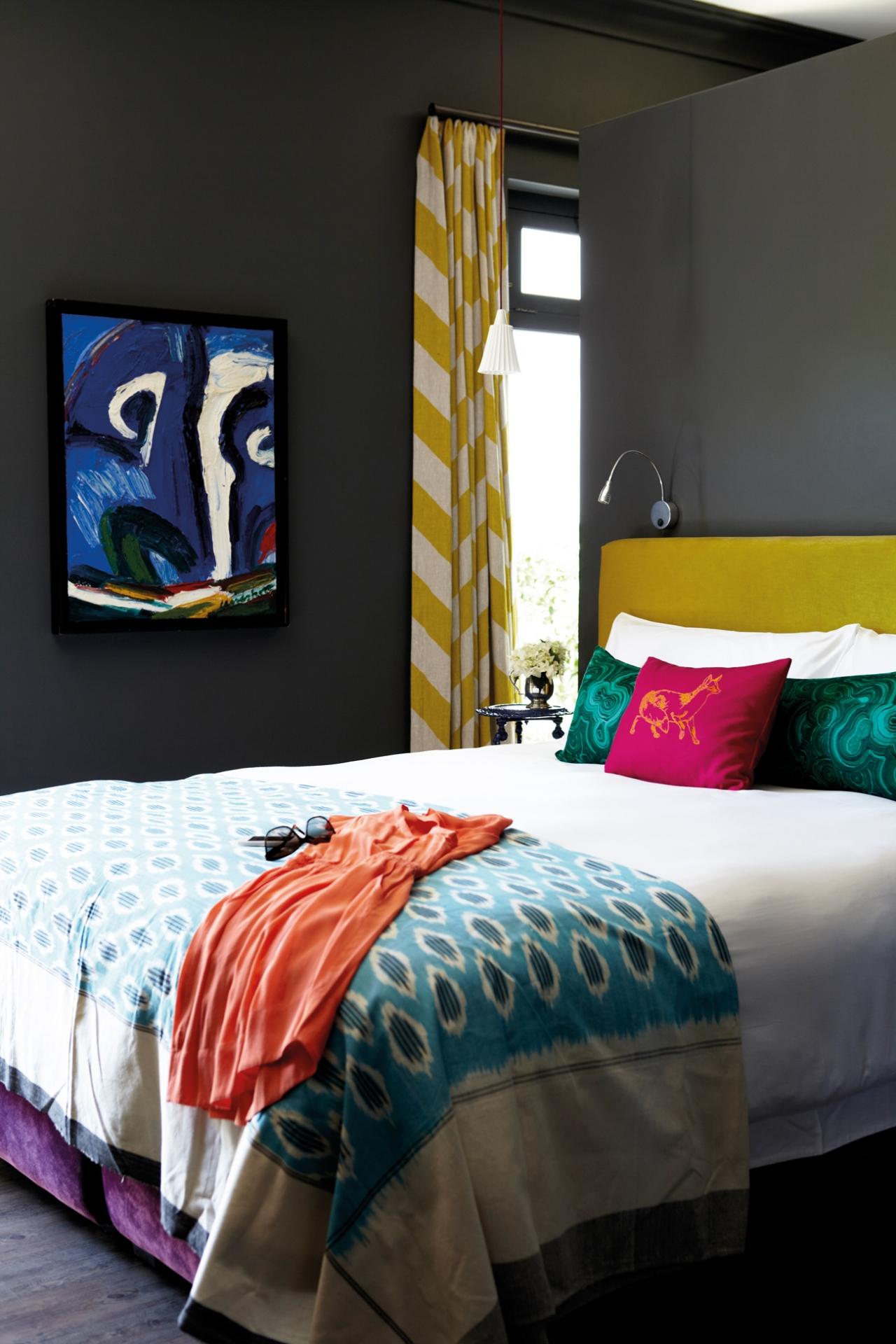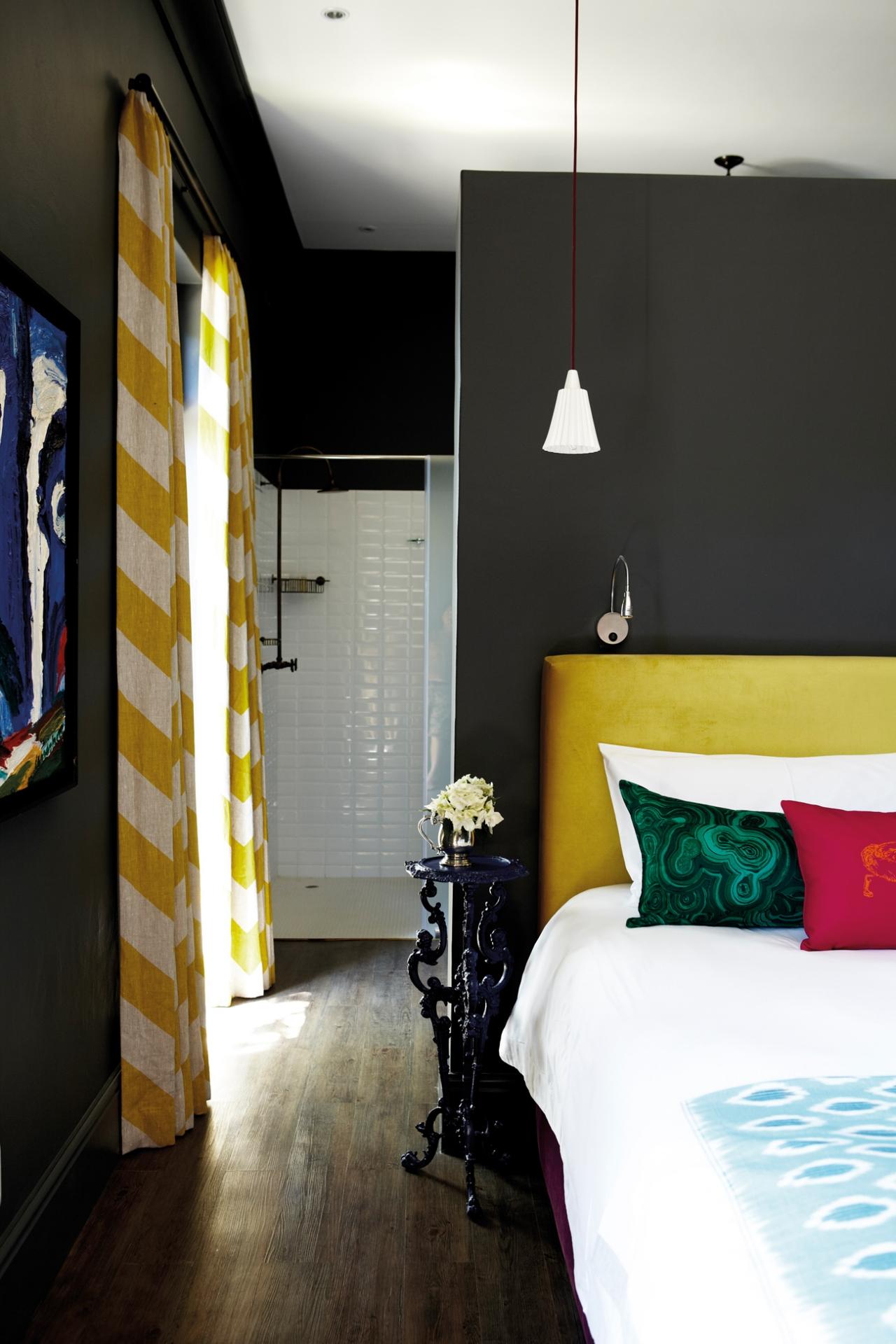 Reluctant to give the home too contemporary a look that might date, she sourced antique pieces, including an intricate fireplace mantelpiece found in a local salvage yard. She personally supervised the laying of a classic French-style herringbone parquet floor in oak. Buttoned Chesterfield sofas upholstered in jewel tones offer a beautiful radiance of their own, while interesting objets sourced by Sarah add a three-dimensional element to this gallery-esque space. "I was careful to pick just a few pieces to display, so that they remained a talking point rather than just another decorative item," she says.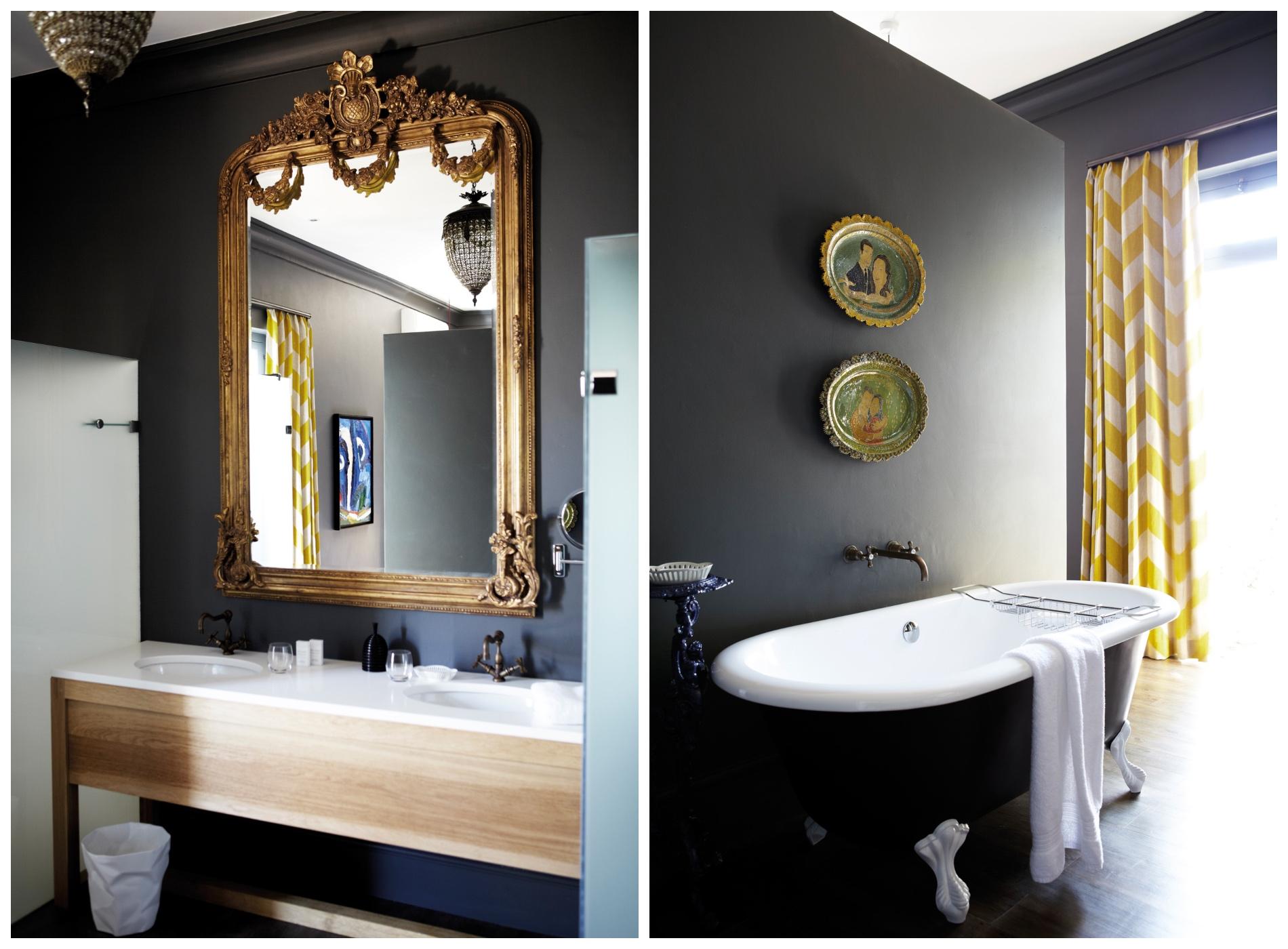 The space was intended as an escape from the world rather than a permanent residence, so Sarah took care to ensure there are plenty of nooks for people to curl up in. The open-plan kitchen was purposefully designed to be part of the main living area so that food and entertaining remain a focus. On the verandah, comfort is key: deep chairs, a plethora of cushions and piles of reading material set the scene for lazy, laid-back days. "I wanted to create the kind of place that's both deeply glamorous and supremely comfortable, where guests could be in killer heels enjoying a sundowner cocktail party or padding about barefoot after a dip in the pool," says Sarah. With its beautiful colour palette, emphasis on comfort and eye-catching artworks, this hideaway villa embodies that laid-back opulence perfectly.
Photography: Warren Heath
See also: A 590sqft Refreshing Modern Home Fit for a Young Couple