What can you do with 590sqft of space? Many residents might resign to having just the bare essentials: a living room, a dining area, a bedroom, a bathroom and a kitchen.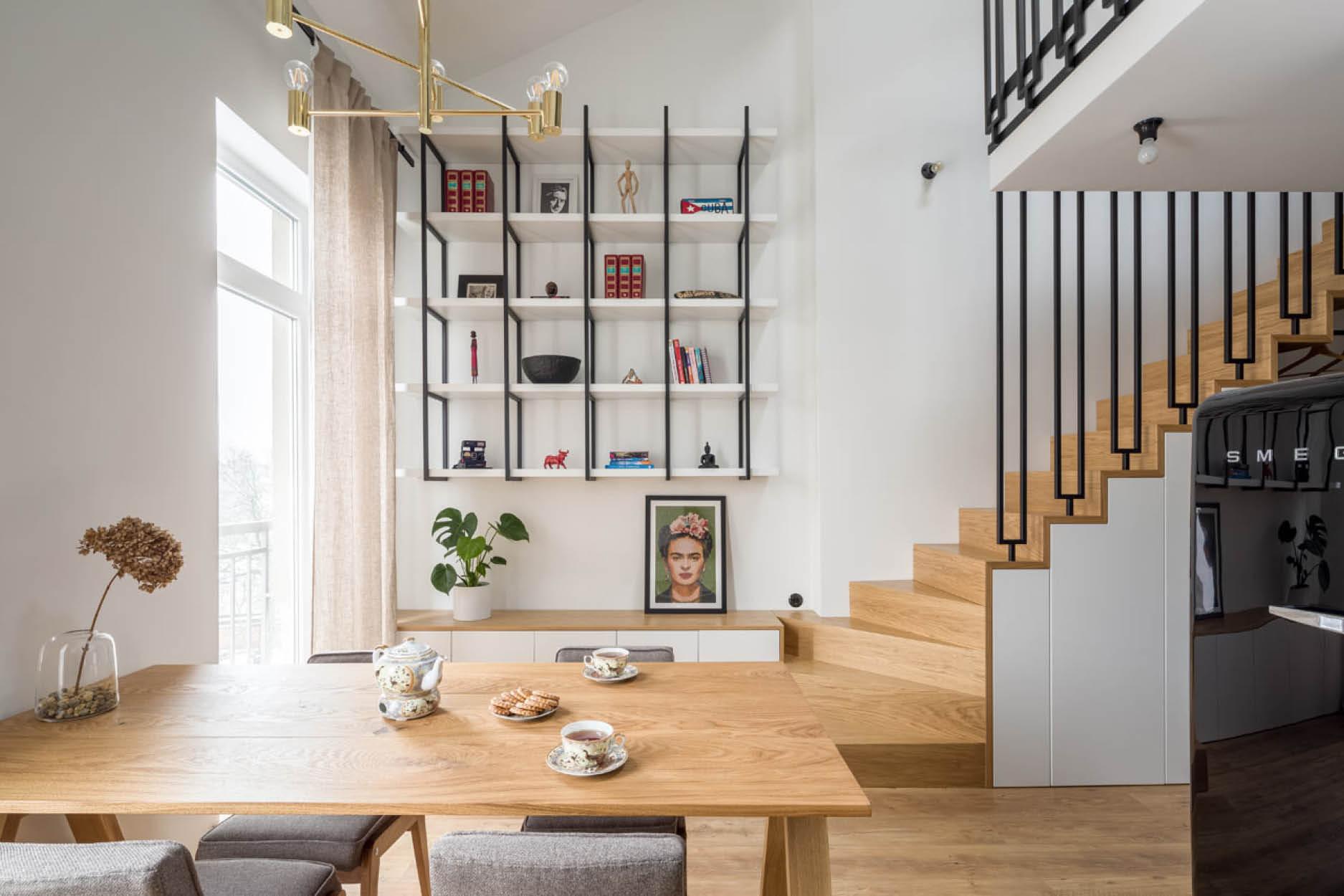 In fact, in the original layout of this quaint, quietly charming unit in Łódź, Poland's third-largest city and a former industrial hub known for its historic red-brick architecture and an increasing thriving culture, the space consisted of merely a kitchen, an open air dining room and a bathroom – and nothing more.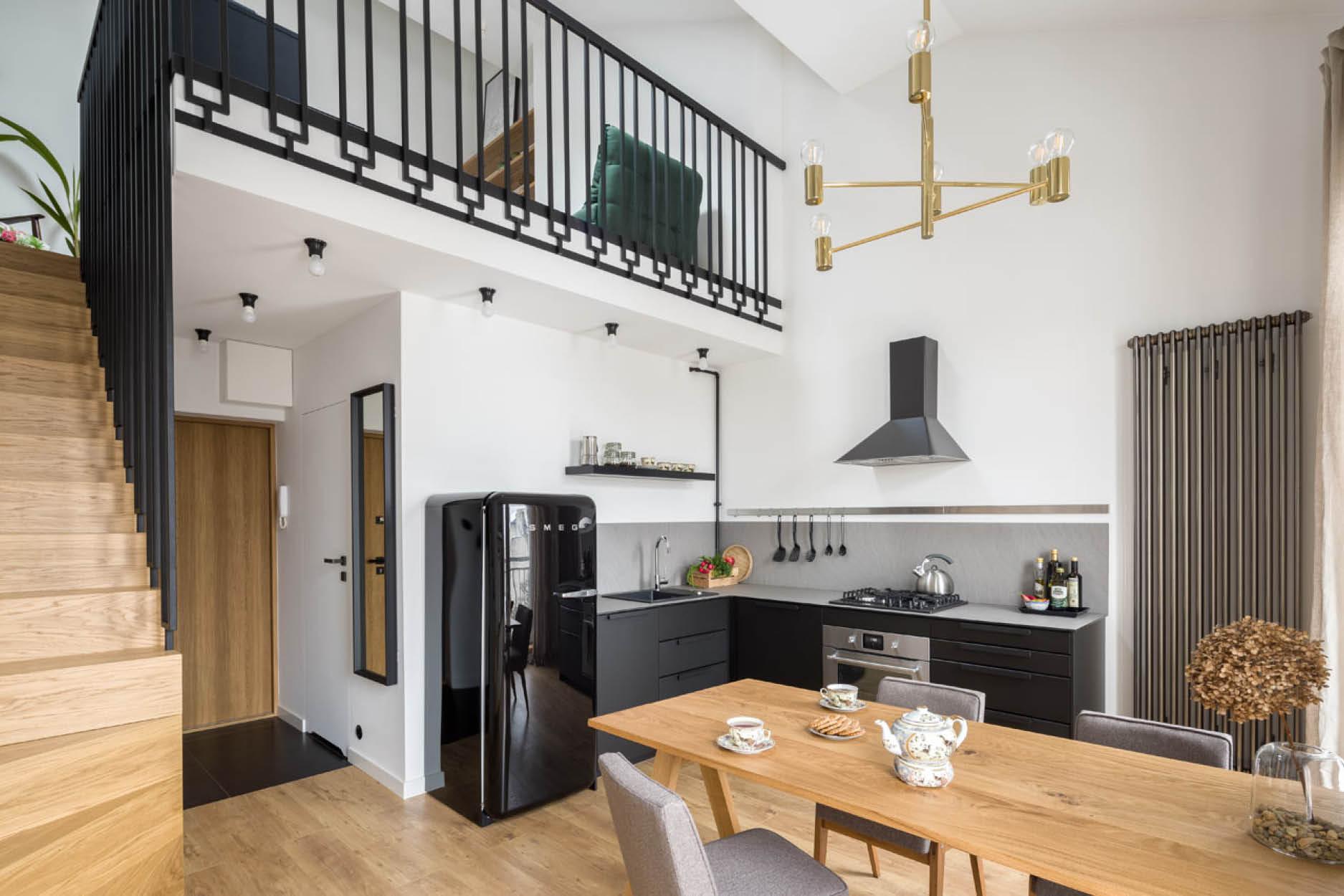 Due to the limited space, the young couple who called this home thus tried to utilise the space by imposing multiple purposes on each room, resulting in an overall aesthetic that was messy, poorly arranged and incohesive.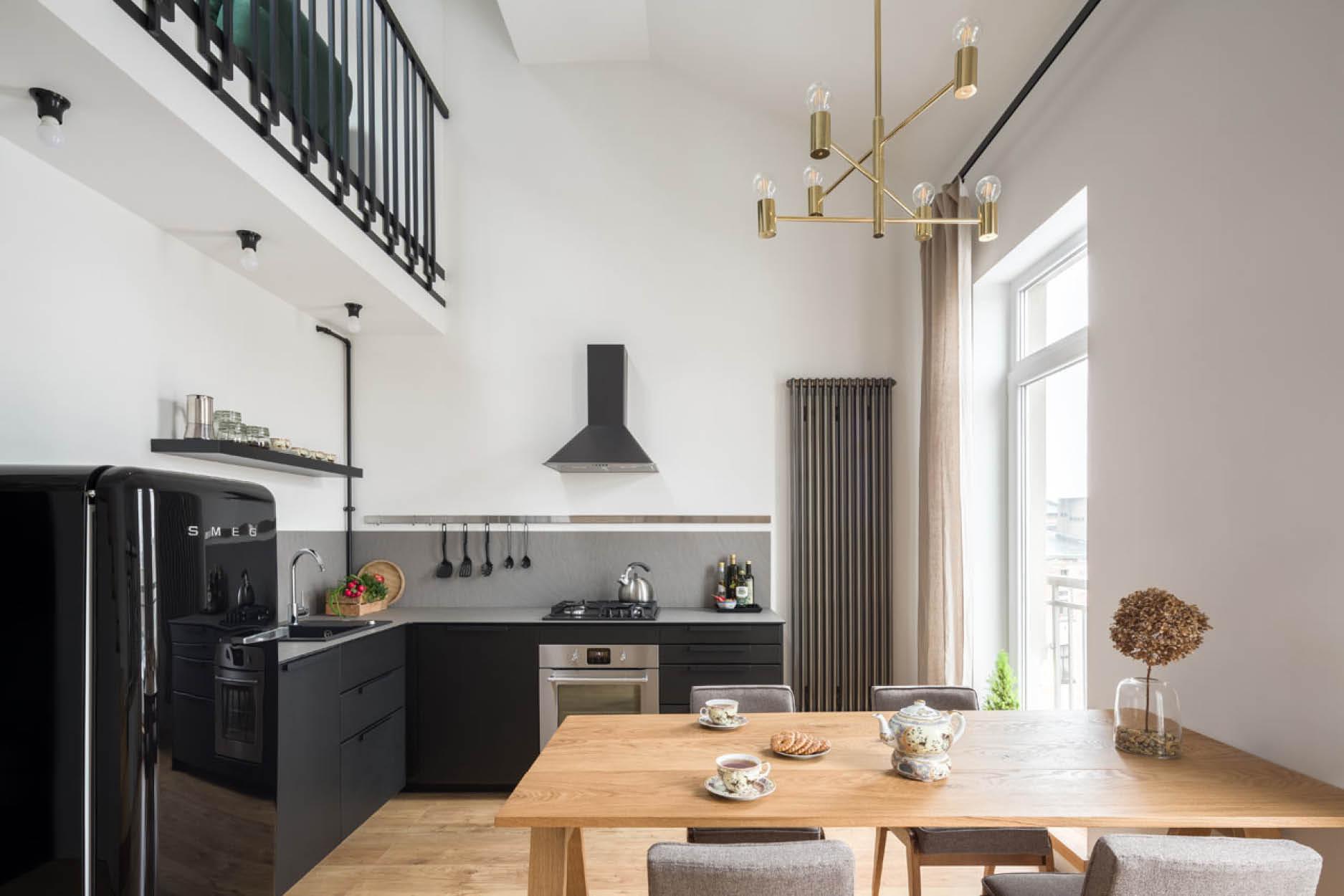 The couple thus tasked 3XEL Architekci to help them completely transform their home. Their first order of business? To open up the entire structure to create an open-air studio, which immediately elevates the sense of space. The team also made use of the unit's incredibly high ceiling to build a half-storey mezzanine level that serve as the couple's bedroom and private areas.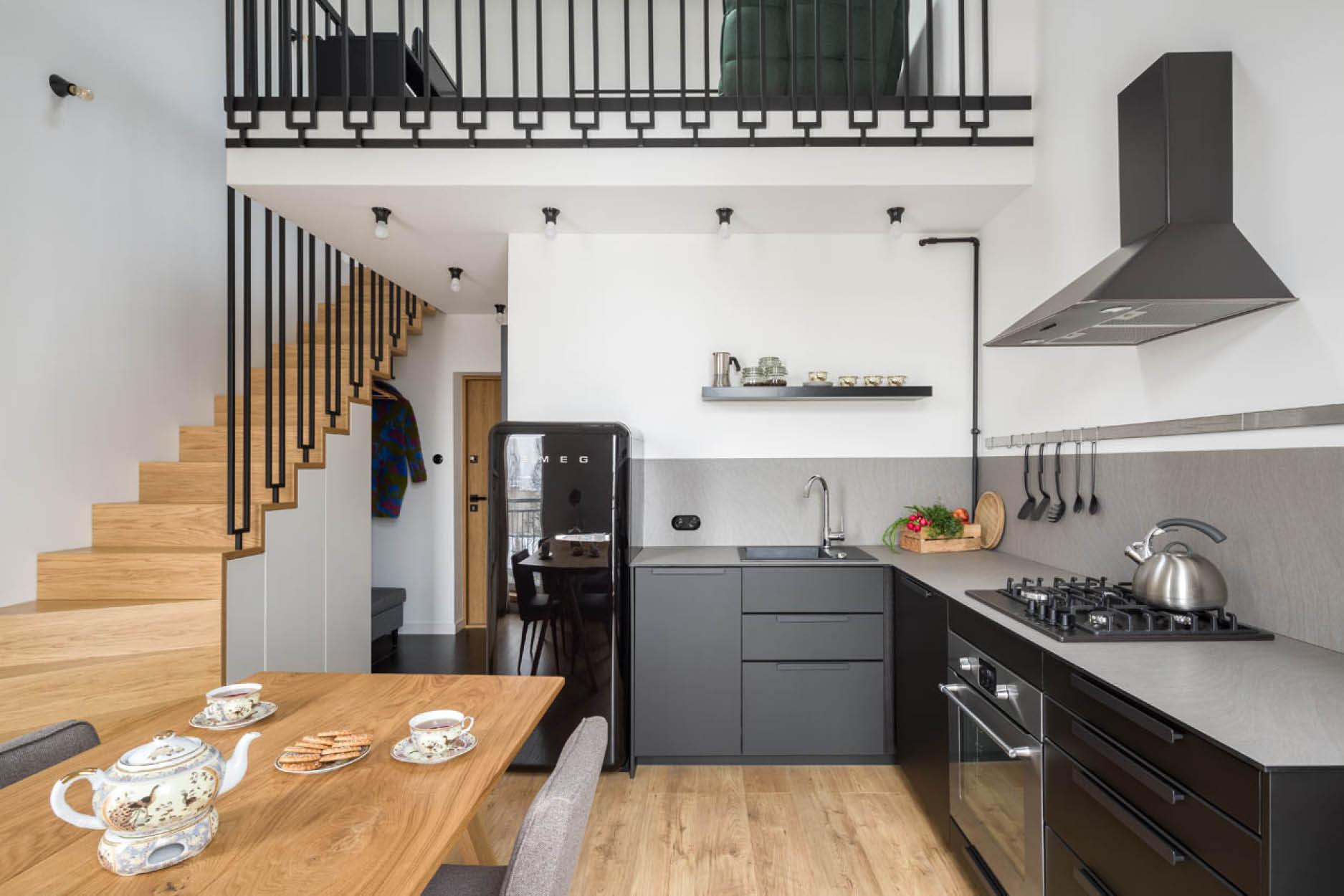 This level, as well as the wooden staircase that leads up to it, is framed by suave, simple matte black rails and fence, creating a stylish juxtaposition against the home's crisp white walls and understated furnishings.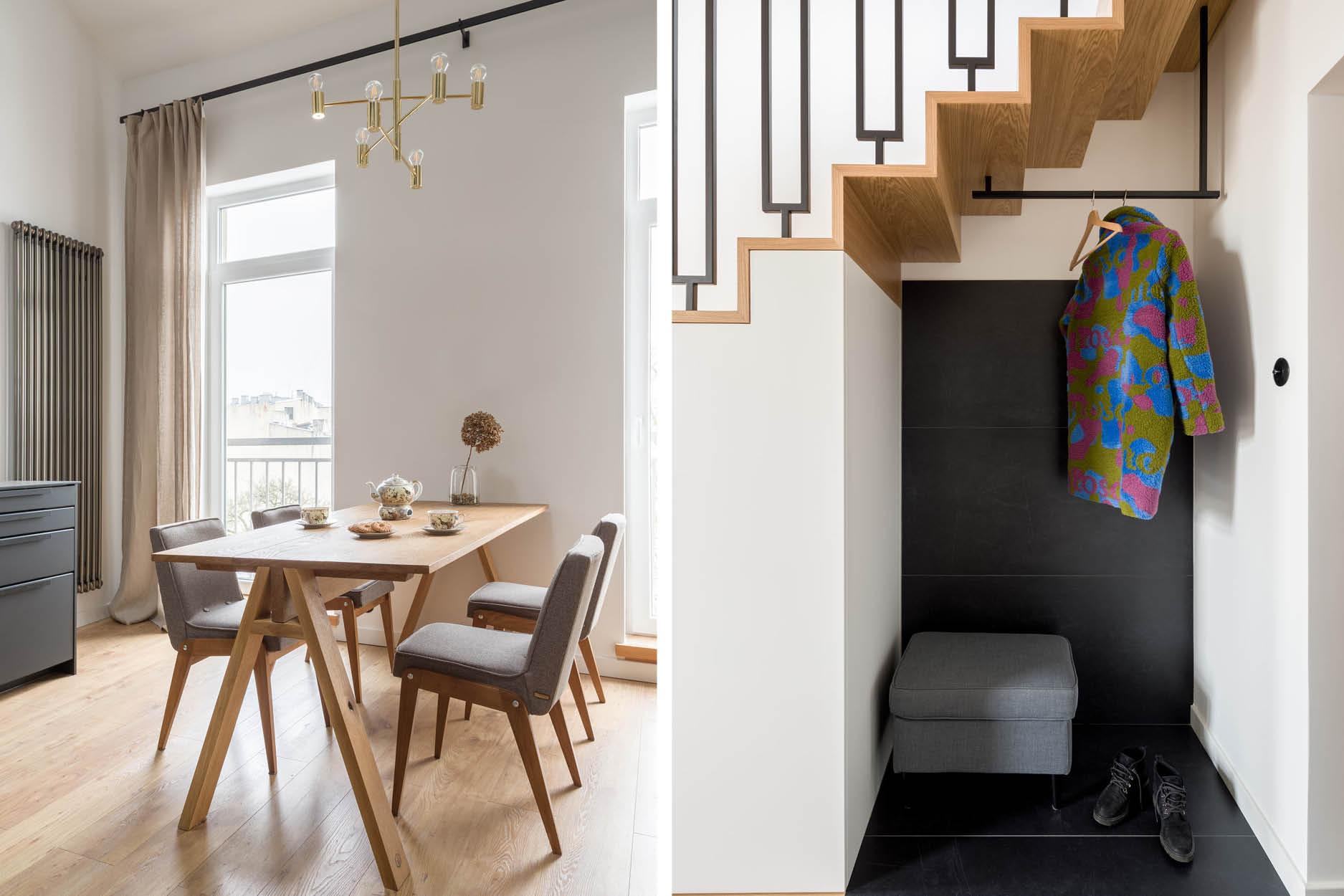 Downstairs, a light-filled open kitchen flows seamlessly into the dining area, where an oak wood dining table sits underneath a striking, yet understated, golden chandelier. The accent beautifully injects a touch of glamour into the otherwise pared-back environs.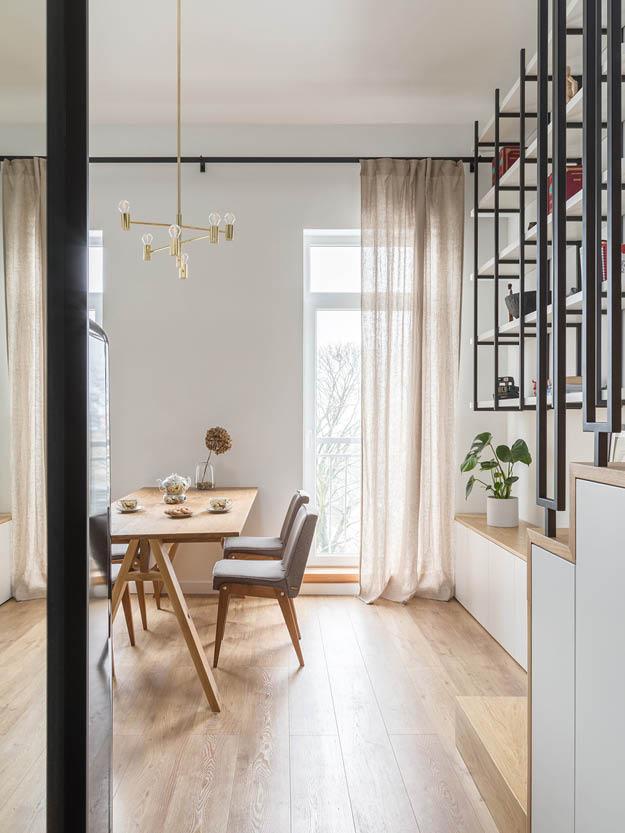 Kitchen fixtures are dominated by matte black and grey hues, including the hipster-favoured Smeg black refrigerator that walks the line between stylish and edgy.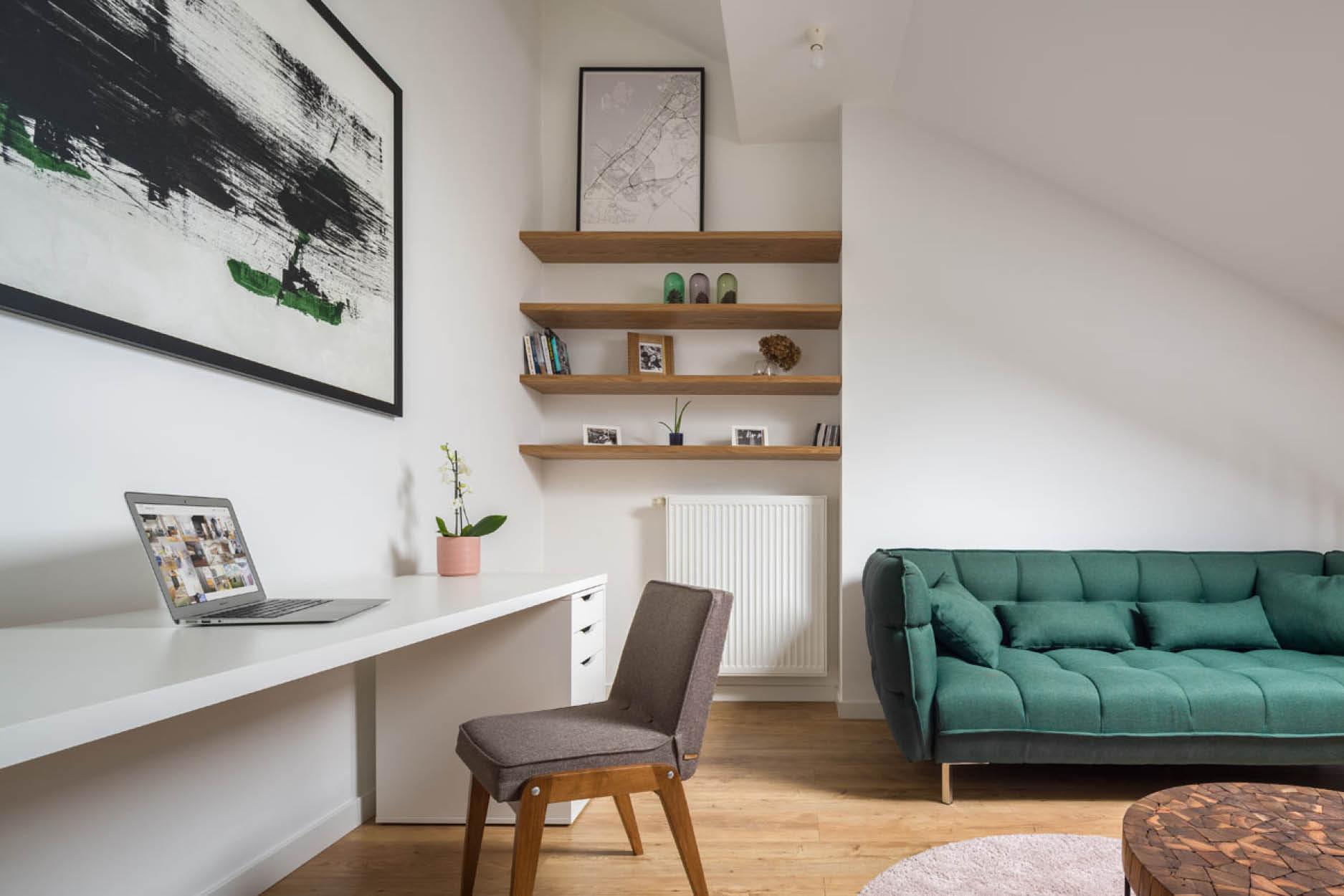 Over on the other end in the living room, a four-level cabinet shows off the couple's extensive collection of books and art pieces, and a set of low cabins and storage spaces can double as elegant displays of art.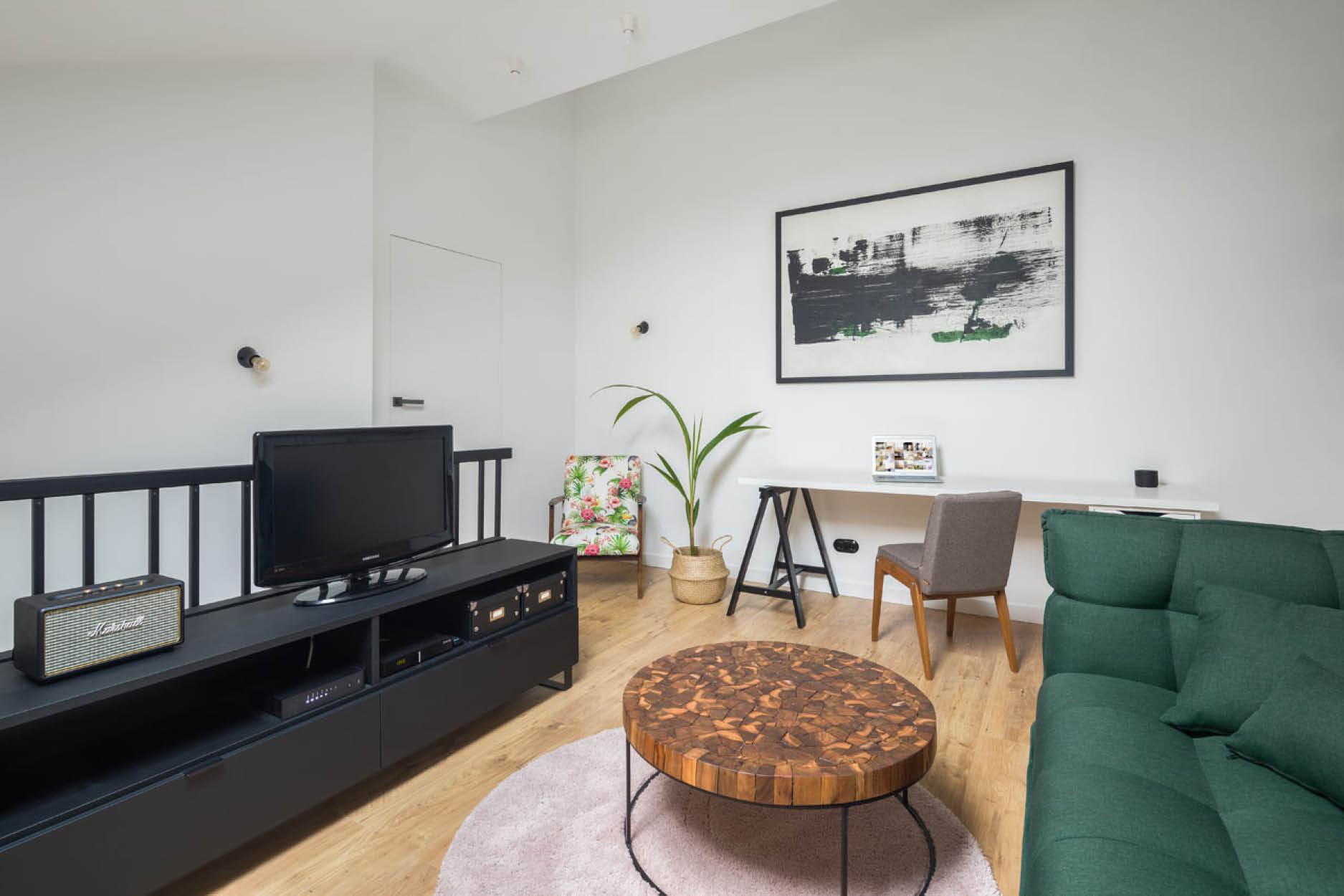 The staircase that leads to the master bedroom has also been carefully integrated into the overall multi-purpose design scheme, with embedded storage spaces hidden underneath for hanging clothes and storing shoes, making good use of this often overlooked corner.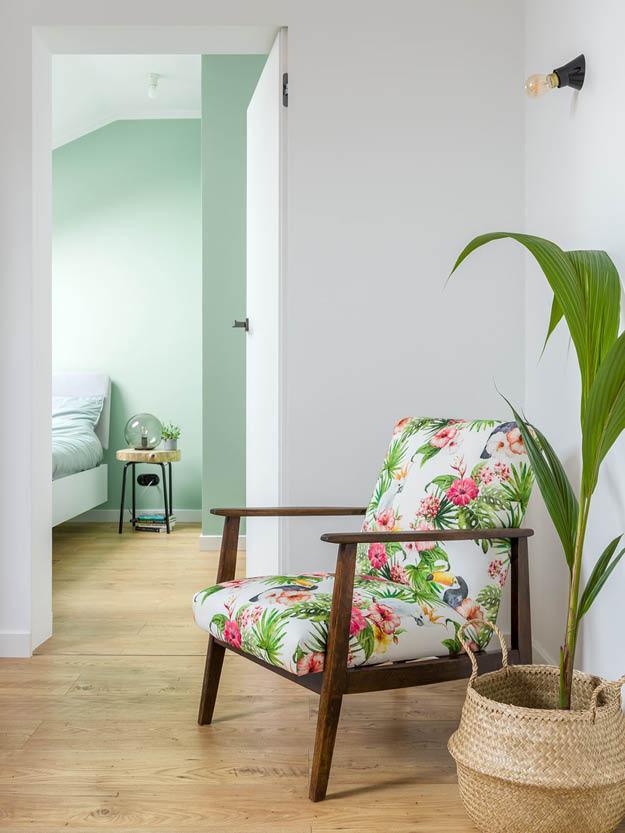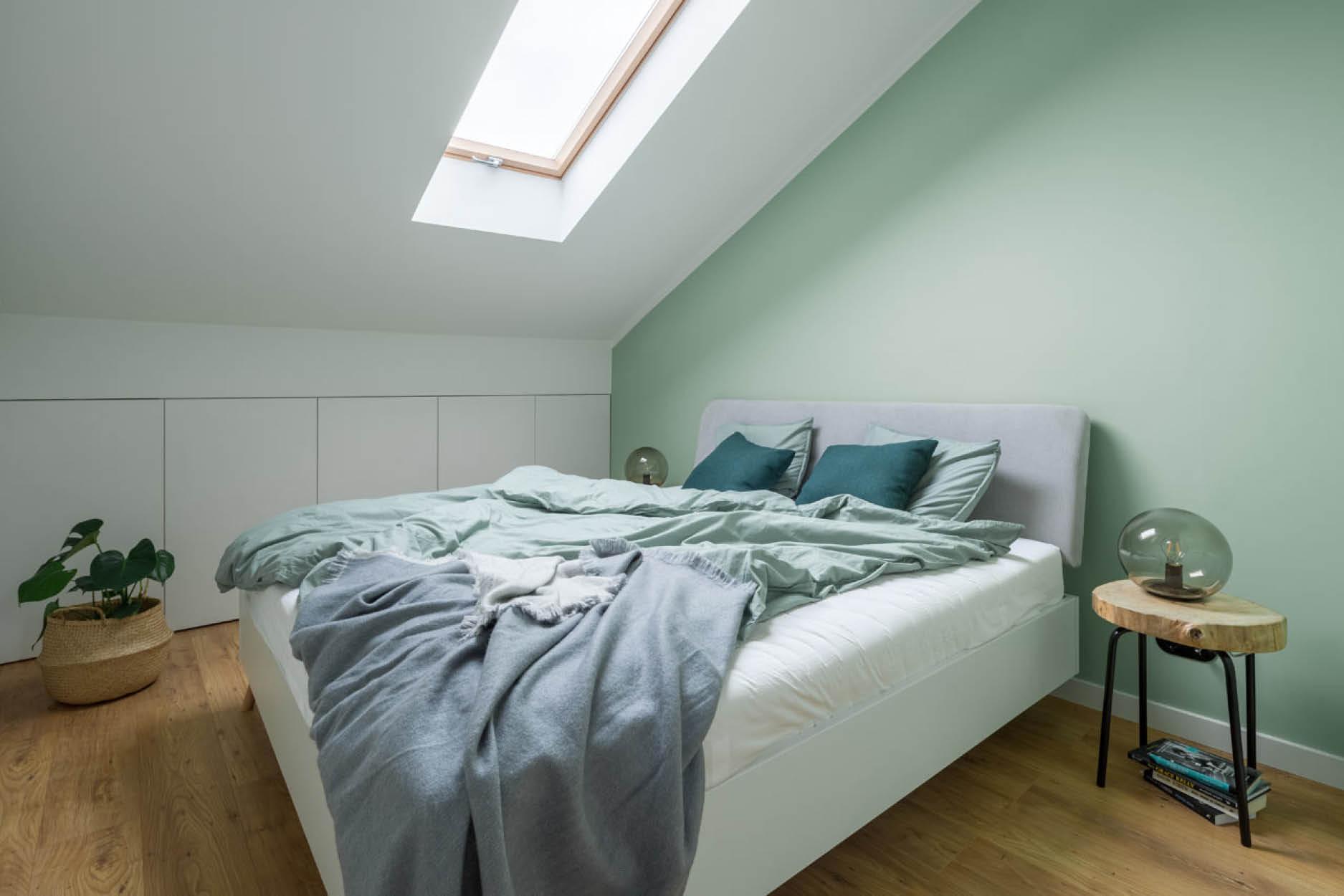 The bedroom is charmingly framed by a small living room and study, adorned with a lush green sofa perfect for quiet movie nights in for the couple. The overall vibe is youthful, smart and beautifully cosy – the perfect residence for a small family of two who call this home.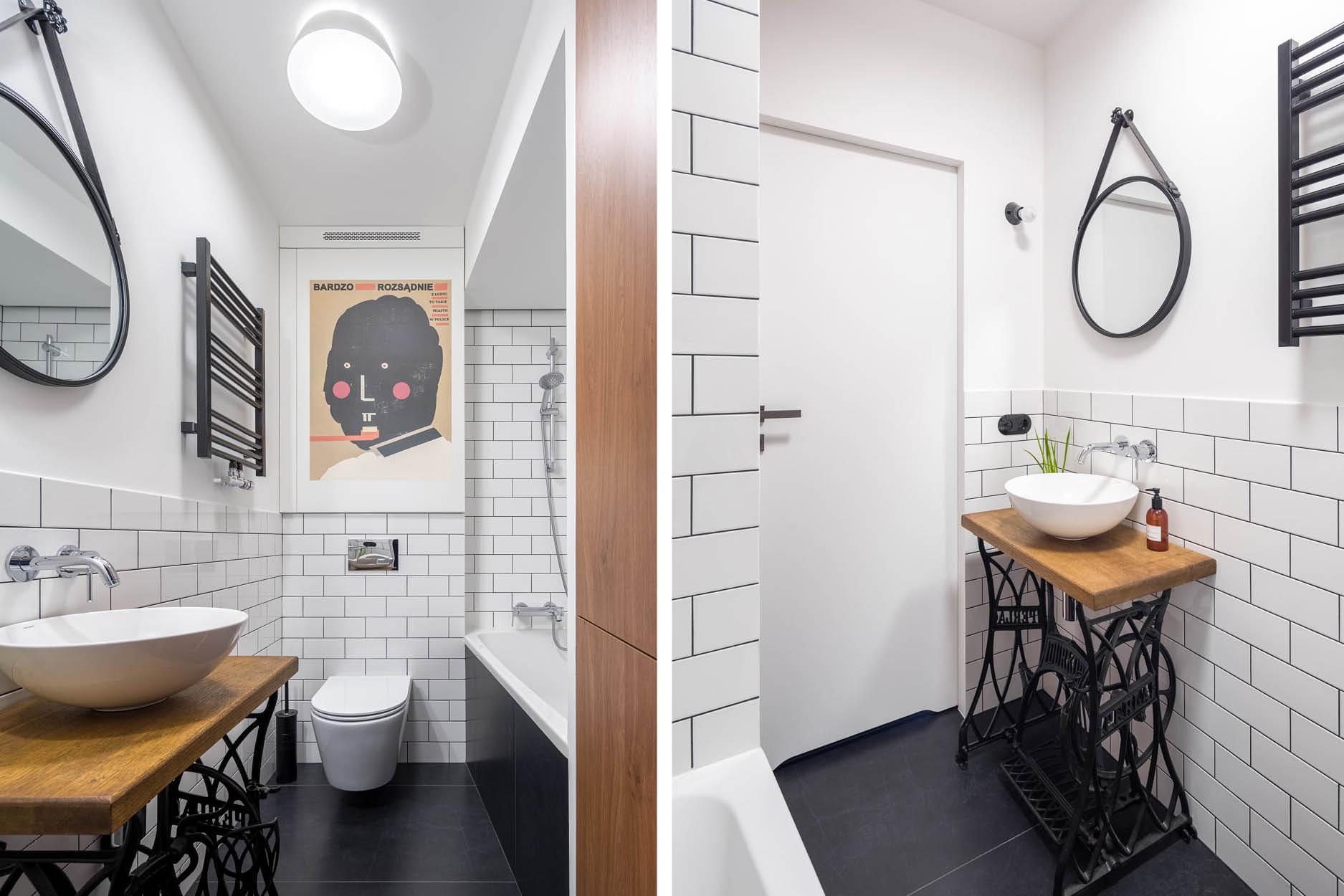 Photography: Dariusz Jarząbek
See also: Sweet Escape: 4 Staycations For An Idyllic Weekend In The City