Cæcilia Lindhardt, an interior design consultant based in Copenhagen, isn't the kind of person who presents her family with a perfectly decorated home on December 1.
Instead, the festive season generally sneaks up on her and her husband, Jesper, and their children, Olivia, 8, Lulu, 5, and Charlie, 1 – one Christmas accessory at a time, until December 22, when she concludes her decorating process and the family opens the doors to their home for an annual Christmas party. It's one of the highlights of the season, as we get to see all the people special to us and wish each other a merry Christmas, says Lindhardt. It's a great way to end the year.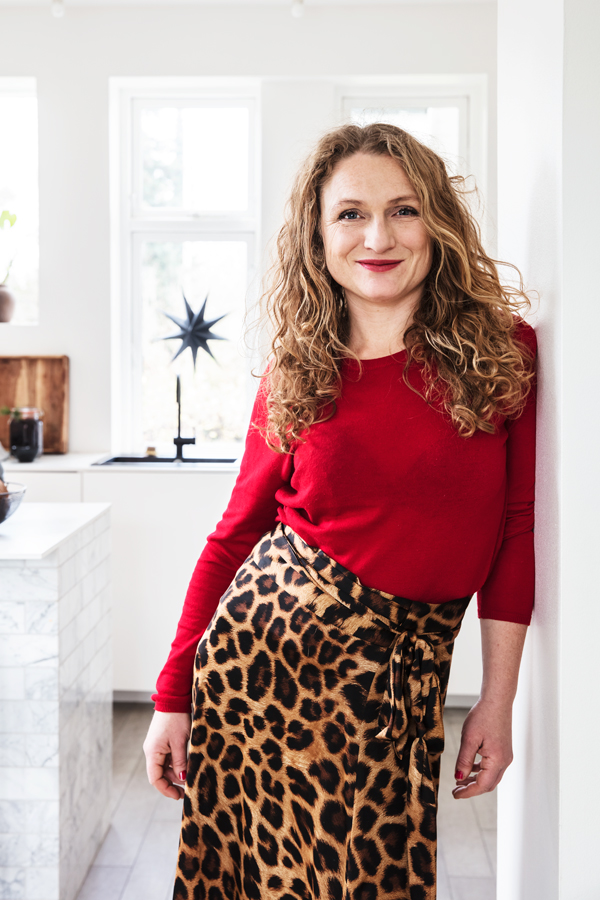 It's easy to feel the spirit of the holidays within the villa. High ceilings, accent walls in various colours and comfortable textiles characterise the airy, 1,200sqft ground-floor level of the home. From the start, we felt it had a lot of soul. Eventually, we realised that the villa is very similar to the houses we grew up in, says Lindhardt of the time she and her husband first came across the villa, a sprawling property in Copenhagen's largely residential suburb of Charlottenlund.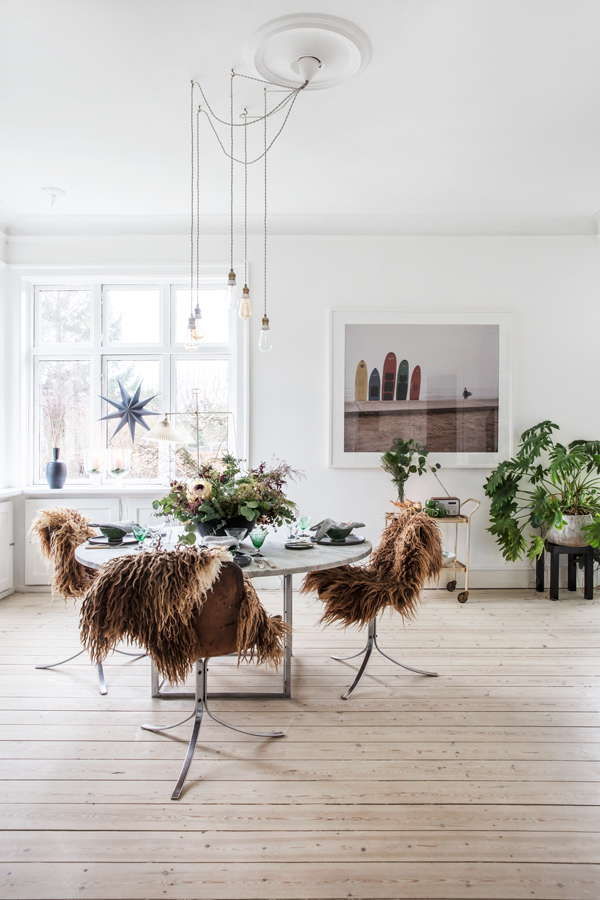 Moving into their new home wasn't without its share of renovations – in particular, the massive transformation of the villa's 2,200sqft basement that now serves as a bright, atmospheric living area with a bathroom, walk-in closet and home office. The couple anticipate that there will be more changes to come in the future with the growing needs of their children, so during the renovation, they decided to prioritise a kitchen revamp. The kitchen is the heart of our home and is the place where we spend most of our time together as a family, explains Lindhardt. All of the other rooms can be remodelled more gradually, but the kitchen and dining area had to work for us immediately.
See more: The Home Journal guide to spending the most wonderful time of the year in New York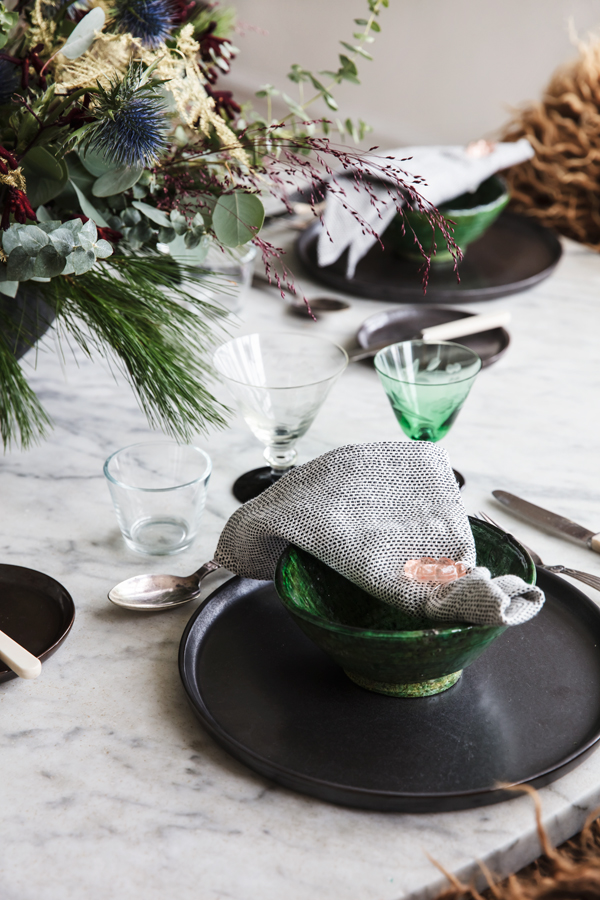 All the rooms reflect the playfulness that Lindhardt embraces as she approaches life. If you visit again in a year, the villa will look different, she says with a smile. I like our home to change as our lives do. Some furniture we've had with us forever, while others have come and gone with our different homes. I love experimenting with colours, patterns and surfaces. It's a process in which I can let my intuition, and the atmosphere I want to create in each room, guide me.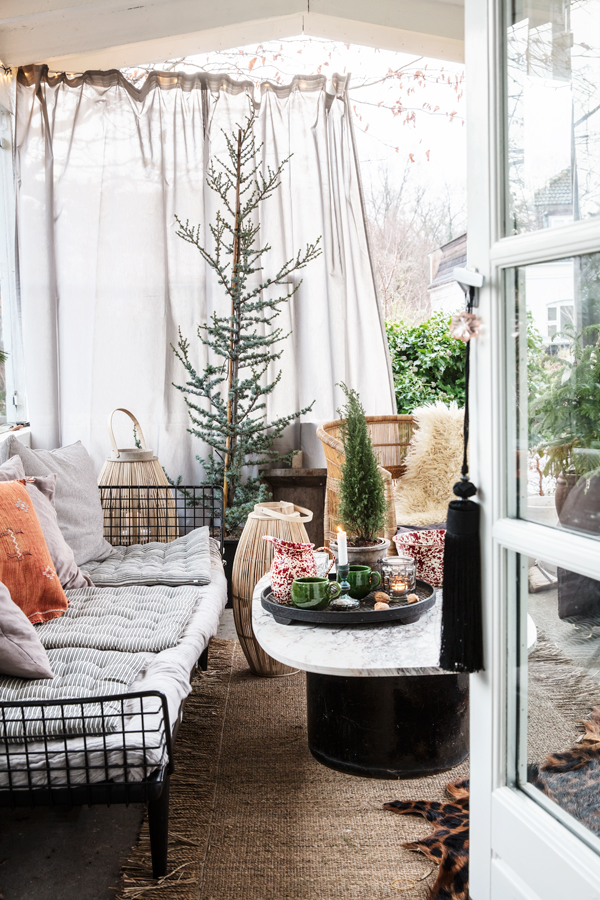 This year, Lindhardt chose to stick with green shades to anchor her holiday decorating scheme. Each room is punctuated with lush greenery and elaborate floral arrangements, conjuring a sense of peace throughout the home. The colour just keeps lingering with me, she says. I found that it complements almost every other colour beautifully, so it offered a lot of possibilities as far as decorating is concerned.
See more: How to wrap your Christmas presents, according to a Hong Kong florist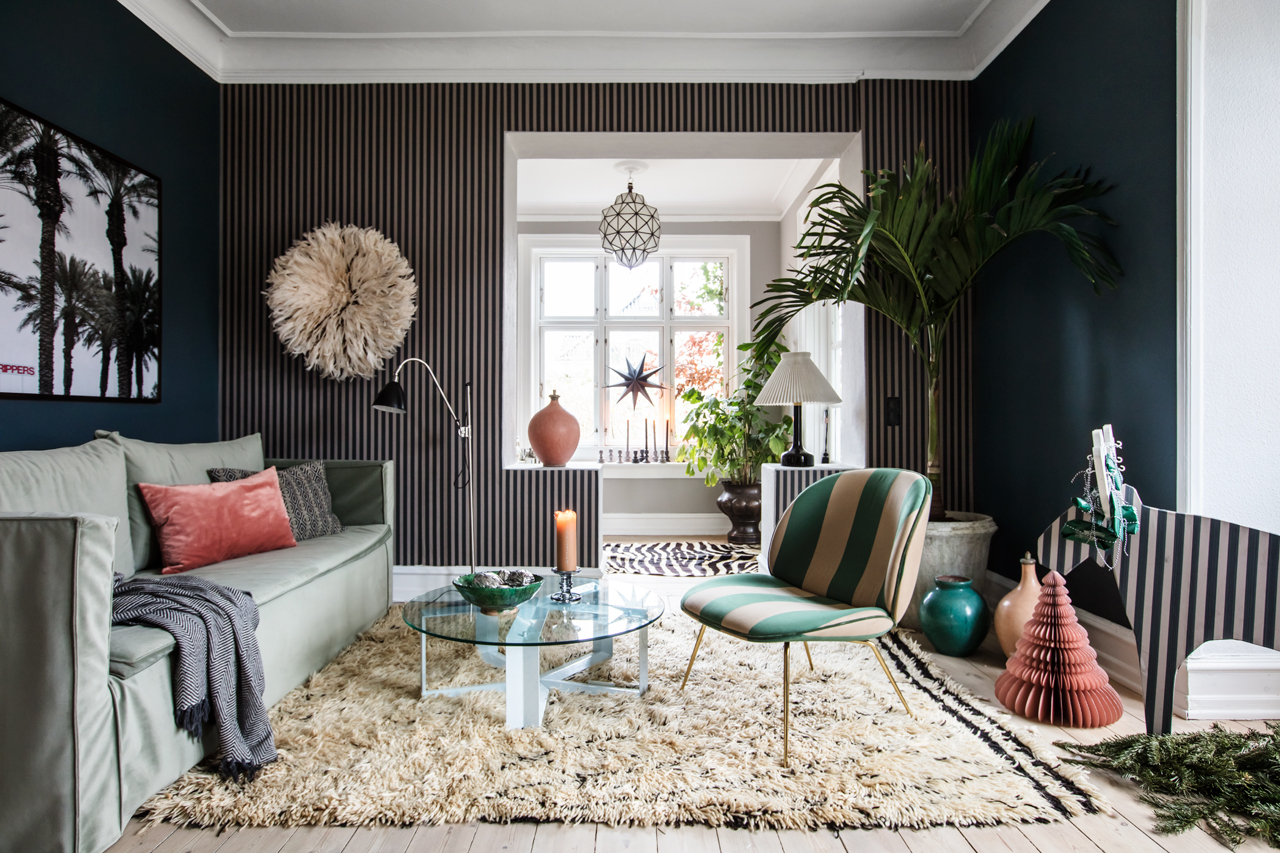 In the living room, a sensual space featuring deep navy walls and richly textured surfaces, stands the crown jewel of Lindhardt's seasonal embellishments: a Christmas tree, creatively placed inside a flower bucket. She imagined the space as a warm, cosy cave for the family to lounge during those chilly winter mornings and evenings. I would say the living room dictated how our Christmas tree looks this year, says Lindhardt. It's a little bohemian, a little elegant, but also playful. It's about creating an atmosphere that my family will enjoy.
This article originally appears in our December 2018 issue as 'Year-Round Tidings', available on newsstands now.
The post A rustic-modern Copenhagen home that's dressed up for the holidays appeared first on Home Journal.