When the garden is filled with flowers, I like to make them part of a strong display on the table, using a plain white linen, or a gently patterned cloth to offset them. It is important to use seasonally appropriate flowers when laying tables throughout the year. Seasonal flowers should reflect the type of food you will be offering, as well as the style of the table you will be setting.
The classic summer flower for England is the rose, so the pink roses cut from my garden are refreshed and used all the time with my blue and white porcelain. They are a match made in heaven!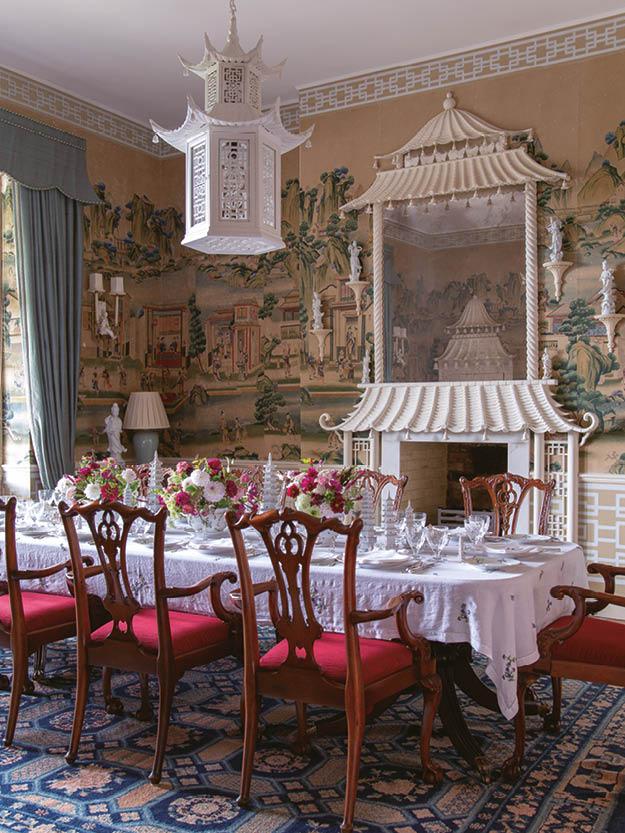 Before a meal, we love serving canapés and drinks in the garden. We prepare various delicious canapés using seasonal treats from our vegetable garden, such as fresh asparagus and artichokes.
For a lunch party, we usually only lay two glasses, and offer a choice of either red or white wine throughout the meal, along with water. In the evening, we use slimmer, taller glasses, where three or even four glasses may be used. For lunch, I love these lower cut glasses from William Yeoward Crystal (pictured).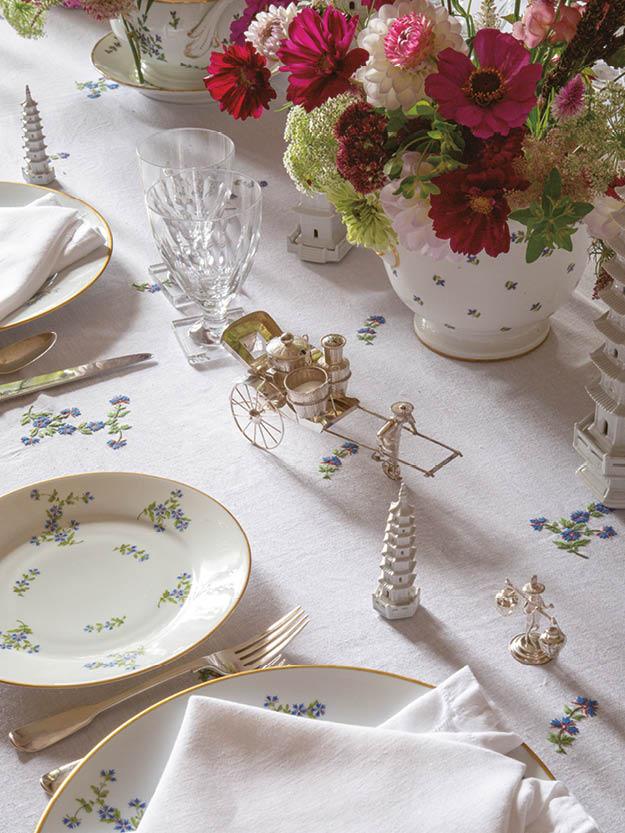 A well-cooked meal should not need further seasoning, and to add seasoning before having tasted the food is foolish. However, I like to bring joy to the table with my charming collection of small silver figures of Chinoiserie tradesmen- a Hong Kong classic that many local silversmiths used to make- with rickshaws filled with baskets of salt, pepper, and mustard. The ones pictured here are purchased from Wai Kee in Prince's Building.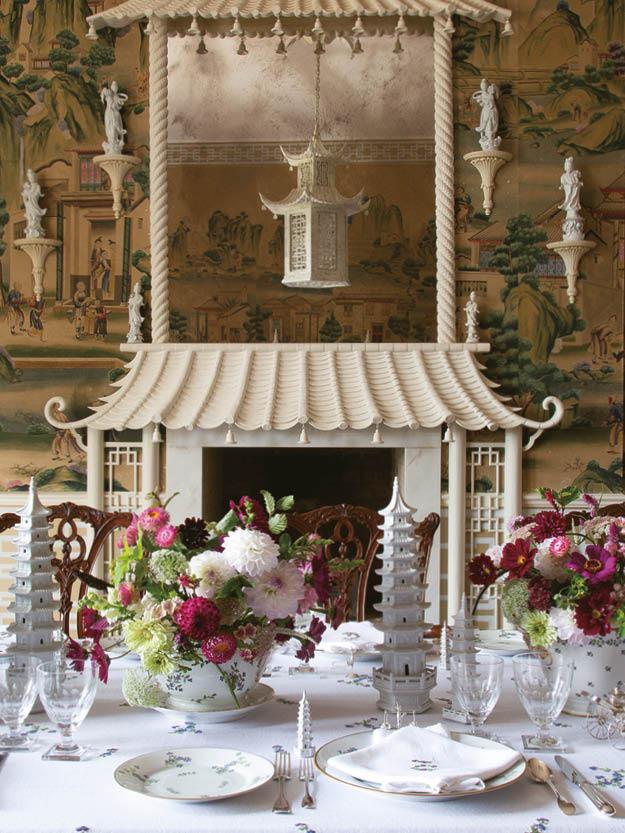 Many Hong Kong businesses offer custom work. I asked an Italian friend in Hong Kong who sells wonderful table linens to commission various custom tablecloths, initialled napkins and placemats using the design from my collection of Barbeaux porcelain. I think lighter coloured cloths are best in the spring and summer, whereas deeper colours like strong reds and blues are great for cosier winter months.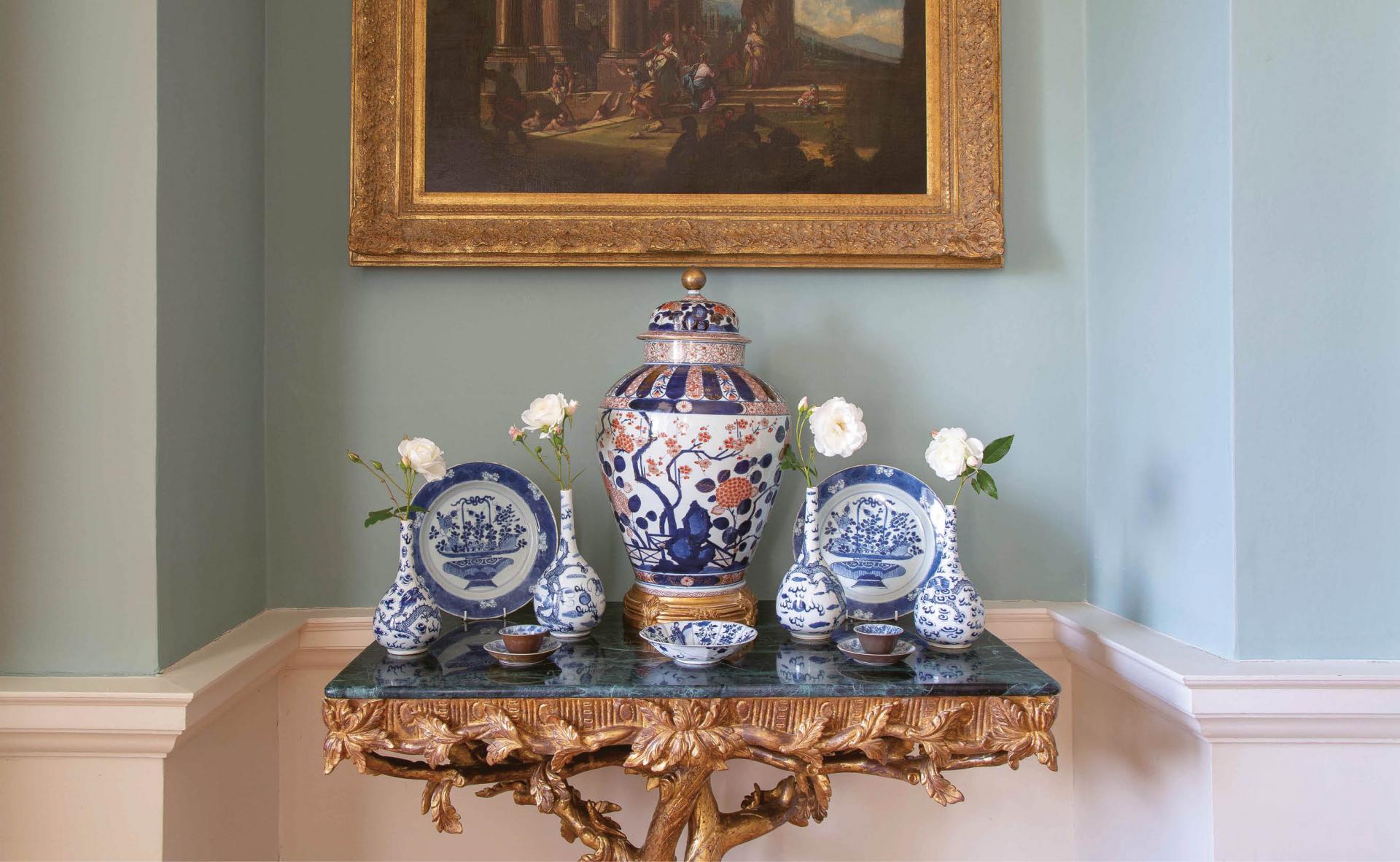 For a first purchase of porcelain tableware, I always advise young people to buy very simple plain white plates, and to gradually build a collection. Over time, you will find that you have many options to play with, mixing and matching new additions to your basic set.
One of the great joys in life is having people around your table - sharing stories, laughter, and love. To spend my summer days breaking bread with friends and family in our very individual and magical dining room, which pays homage to our lives in Hong Kong, is a particular joy to my husband Stephen and myself.
Amanda's Sample Menu for a Casual Summer Soiree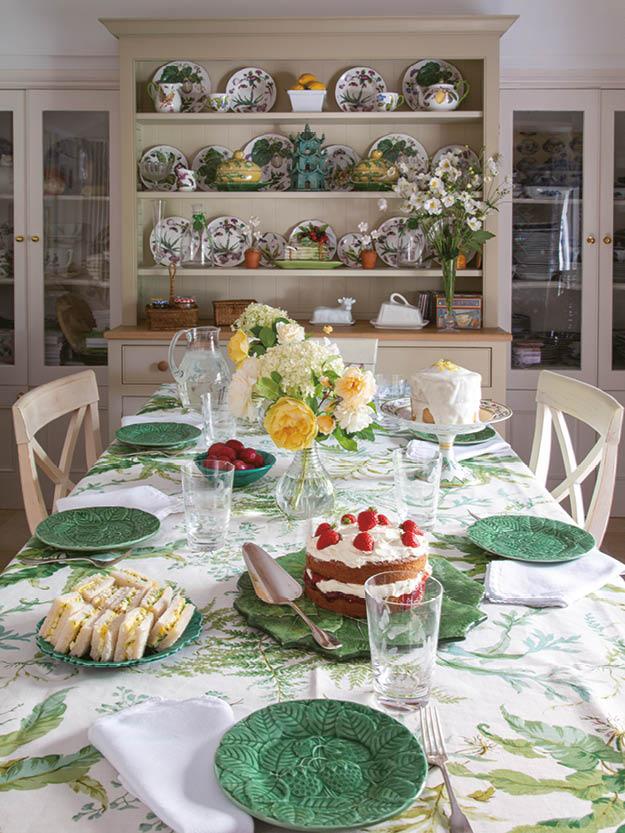 Canapés

Fried sage leaves with anchovies
&
Gougères with Gruyère cheese
Starter
Tomato and red pepper soup
Main
Vitello tonnato
Dessert
Pavlova with fresh summer berries, accompanied by homemade strawberry ice cream
*Best served with a crisp chilled white wine
(Photography: All courtesy images)