"I have breakfast overlooking a small park, surrounded by turn-of-the century townhouses and the East River, with the bridge beyond," elucidates Hong Kong-based lawyer David Halperin of his New York apartment.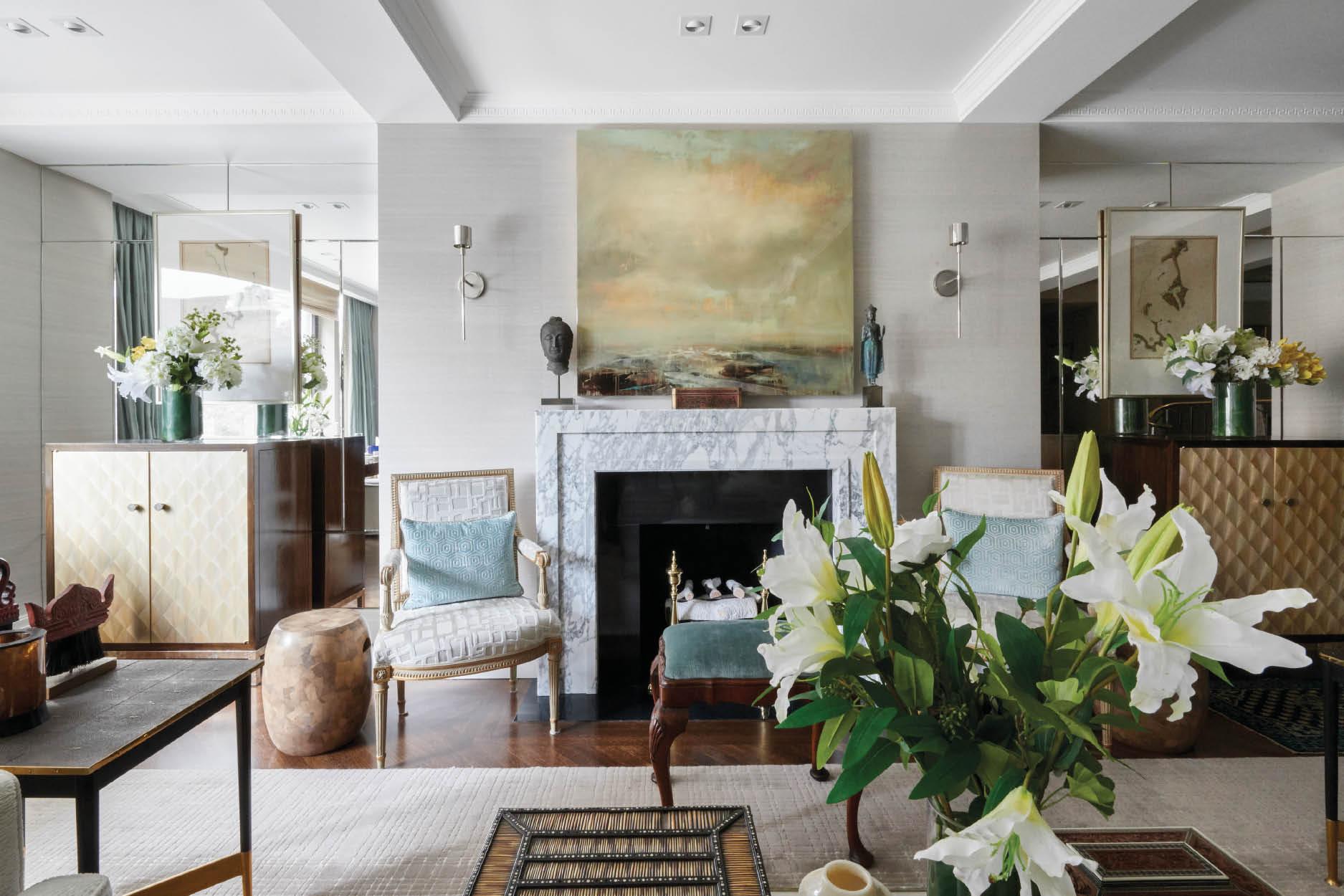 Located in Sutton Place, a peaceful pocket of Manhattan, David's holiday home blends the convenience of city living with proximity to luxuriant greenery. It's a beautiful tapestry of his joie de vivre, as well as his fondness for luxe fabrics and eclectic art. Memories of university days and an appreciation for early 20th-century New York architecture influenced David's criteria for finding a home. "When I started looking for an apartment a few years ago, I knew I wanted a pre-war building, and I liked the Sutton Place building that my aunt and uncle had been living in when I was studying at Columbia. Emery Roth, one of the well-known New York architects of the early 20th century, designed the building. It had all the features of buildings characteristic of this period – high ceilings, working fireplaces, large well-proportioned rooms, a proper entry foyer and a sunken living room." Scroll through the gallery below (Photograhy: James Smolka) to find out more: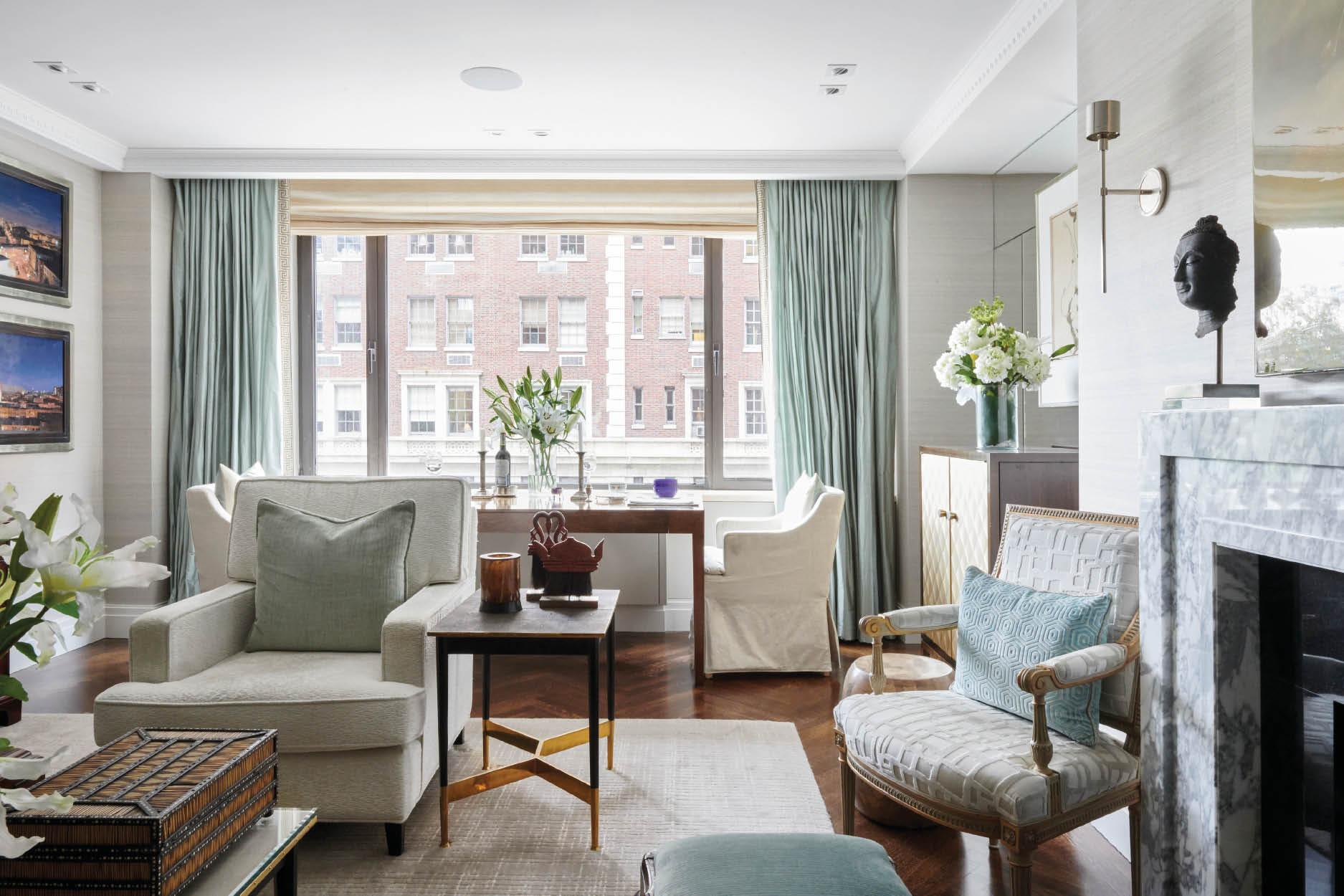 For this long-distance project, David enlisted the help of veteran Hong Kong-based interior designer Stephen James. "Over the past 30 years, Stephen has designed all my apartments in Hong Kong, Manila, Bangkok and New York," he says. Spanning eight months, six sets of drawings and three trips to New York, Stephen teamed up with New York-based architect Tim Greer and contractor Mark Jameson.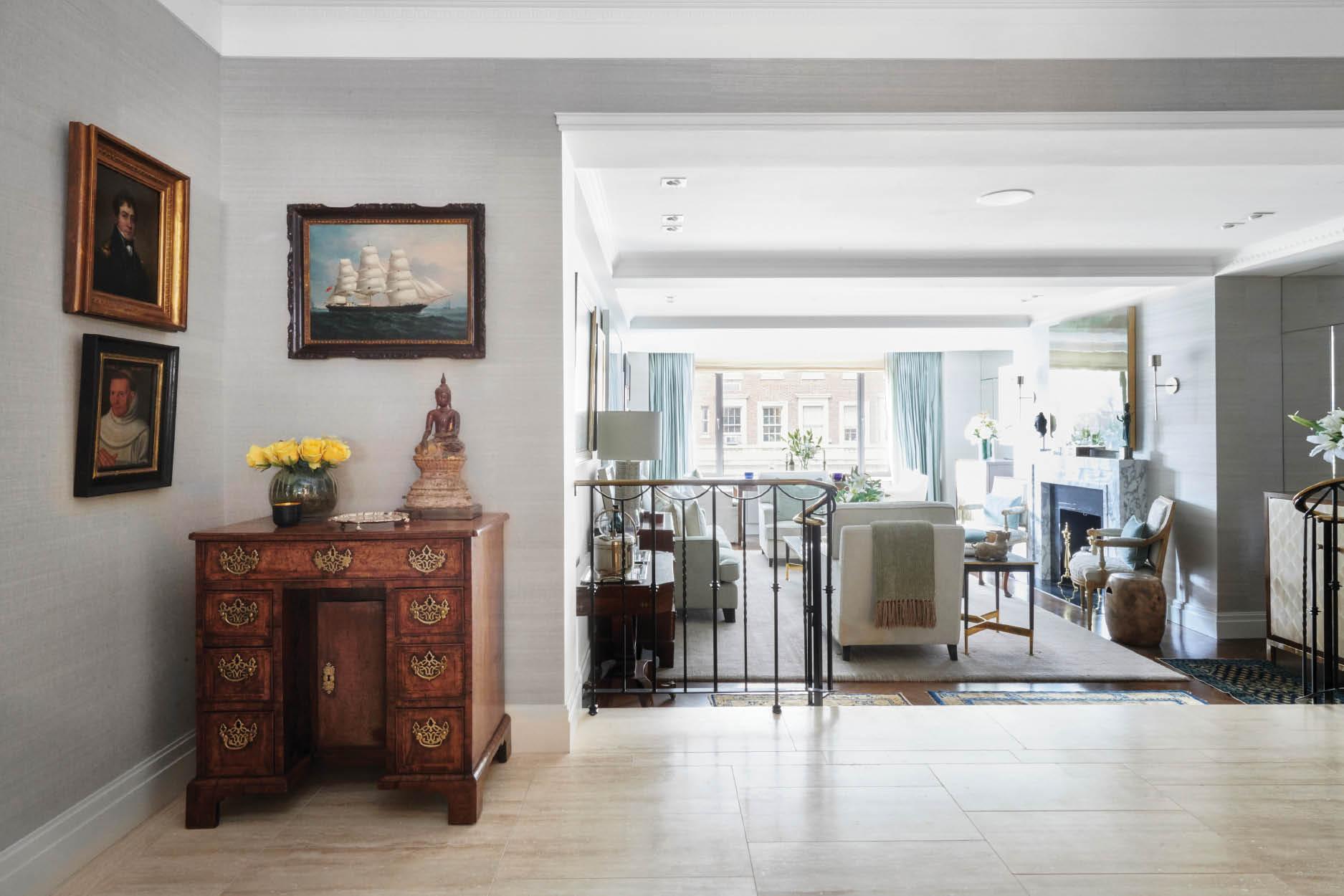 Each of David's residences has its own distinctive style and sense of place. "I think my New York apartment is probably more formal than my other apartments," he muses. "My Manila home is in an IM Pei-designed building; it's the most modern and tropical, with its pale wood shutters and bleached floors. Bangkok feels very much like a Thai apartment, with its black granite floors, celadon silk walls and my growing Southeast Asian lacquer collection."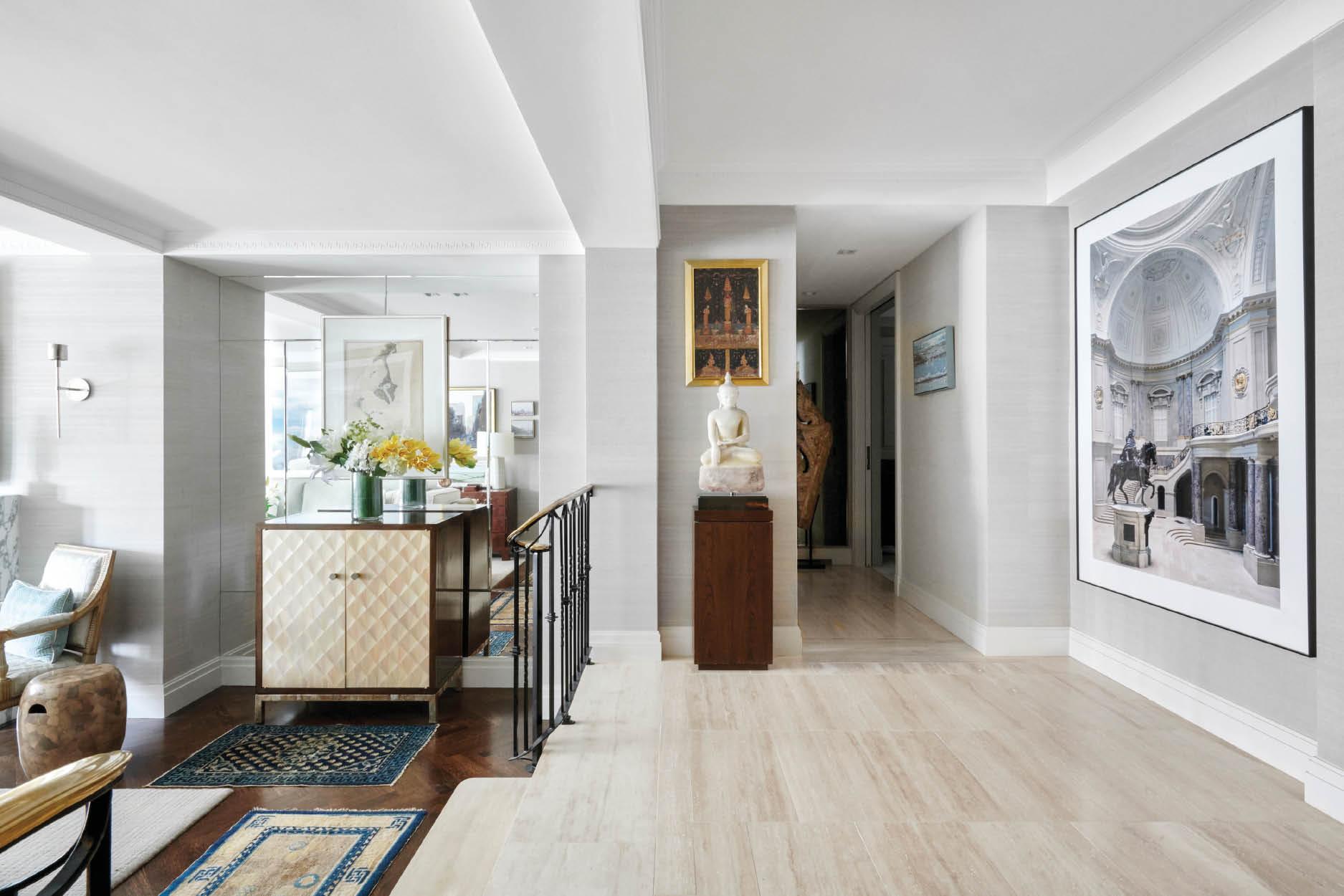 Indeed, having renovated various properties over the years, David had a clear vision of the elements essential to his ideal home. "In almost all of my apartments, I have a few things that are always present – grasscloth walls, good Lutron dimming systems, symmetrical furniture placement, lots of built-in bookcases and Jim Thompson silk curtains."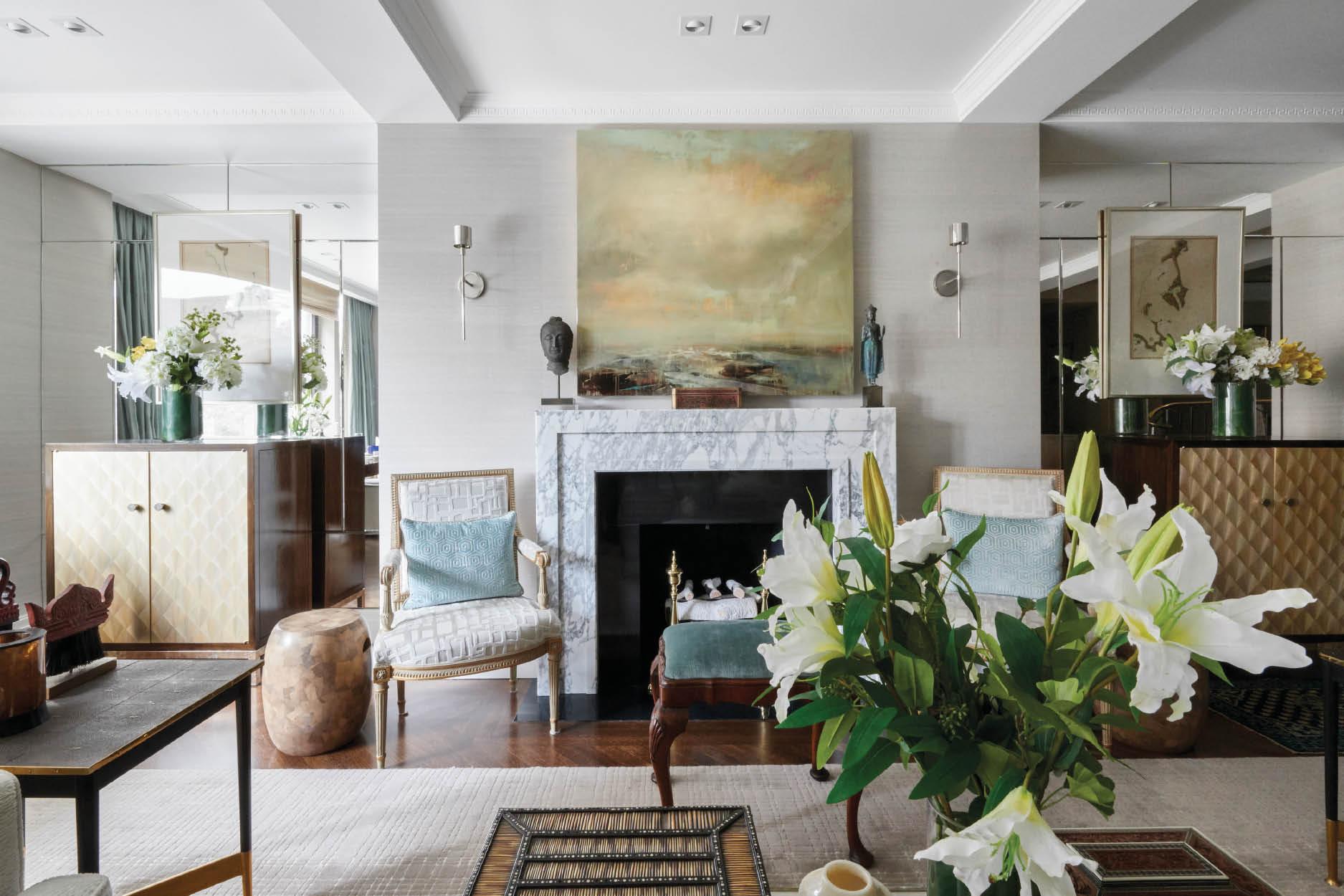 The light-filled living room showcases David's Western art pieces, as well as Asian pictures and objects. Altfield's natural grasscloth wallcovering features alongside plush textiles from Larsen, Pollack and Colefax & Fowler.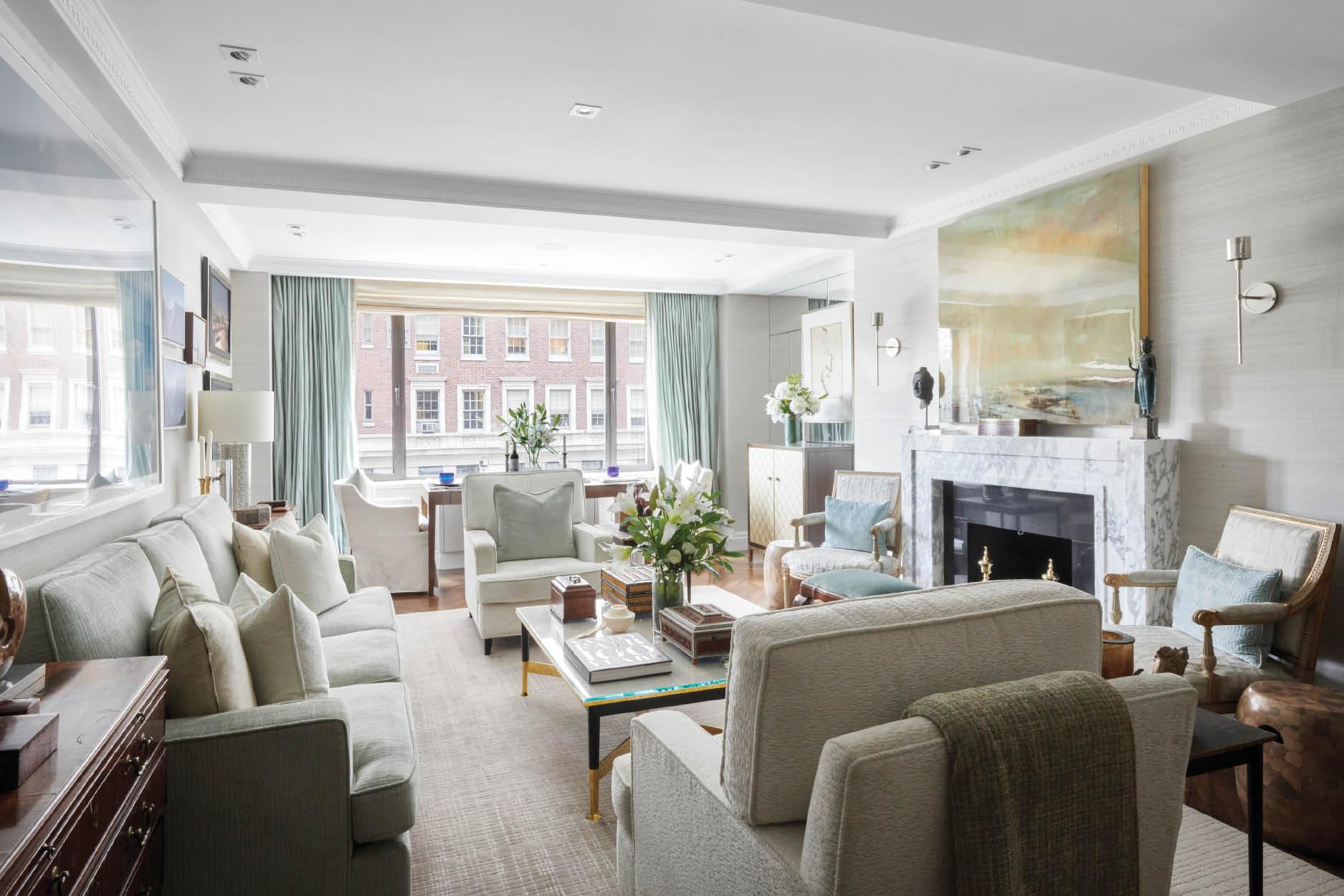 The layout of the apartment offers David the flexibility to host both larger groups of around 20 to 30 guests for drinks as well as small dinner parties. When asked about his favourite space in the home, his curated and composed living room comes to mind. "I like the sunken living room the best – it has good proportions and is filled with light," he enthuses. "It's separated from the rest of the apartment by steps, making the whole apartment appear more spacious and the living room more formal."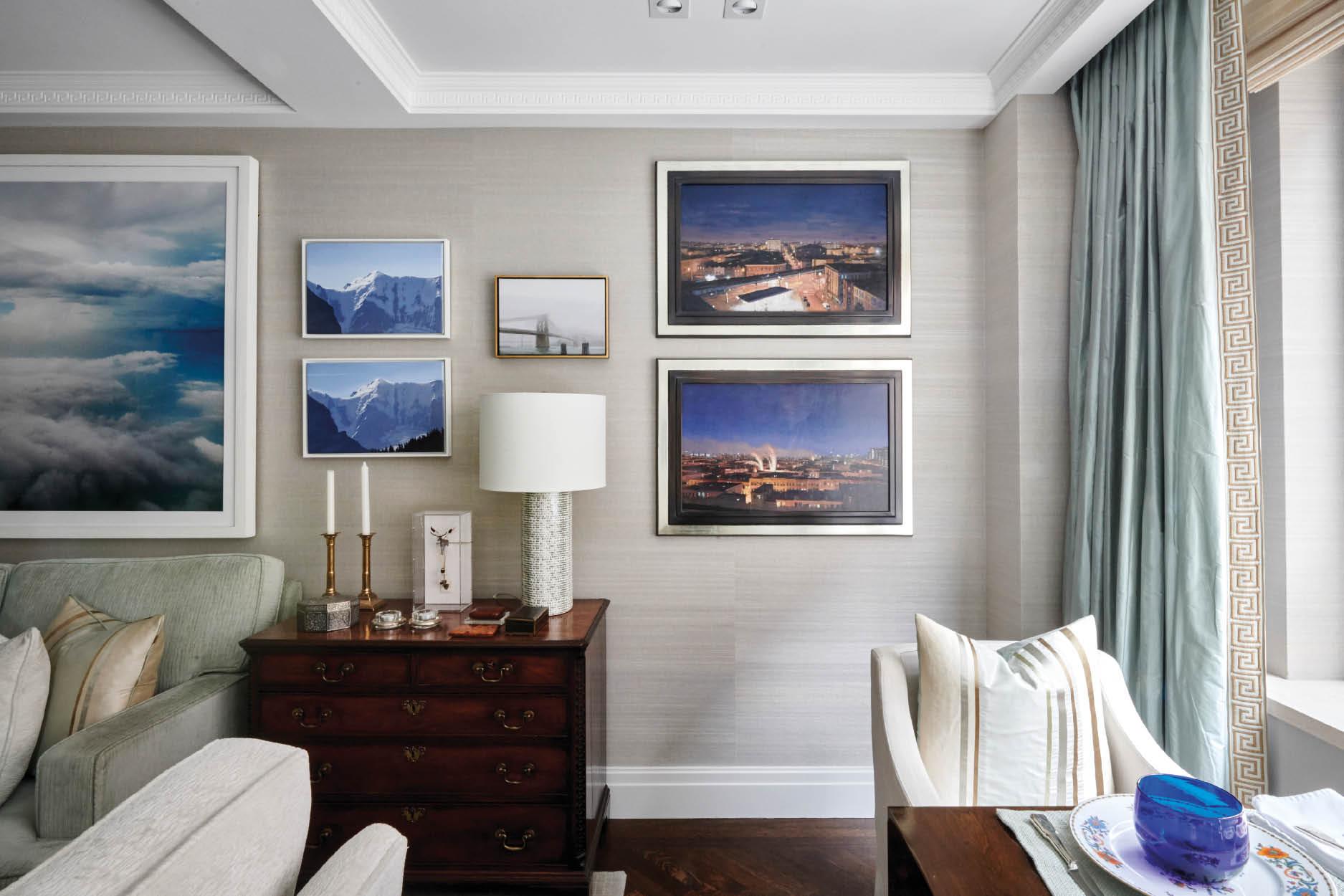 Beautiful cityscapes, portraits, and photography imbue the home with an artistic sensibility. The mélange of antique and contemporary furniture brings an eclectic and characterful charm to the interior.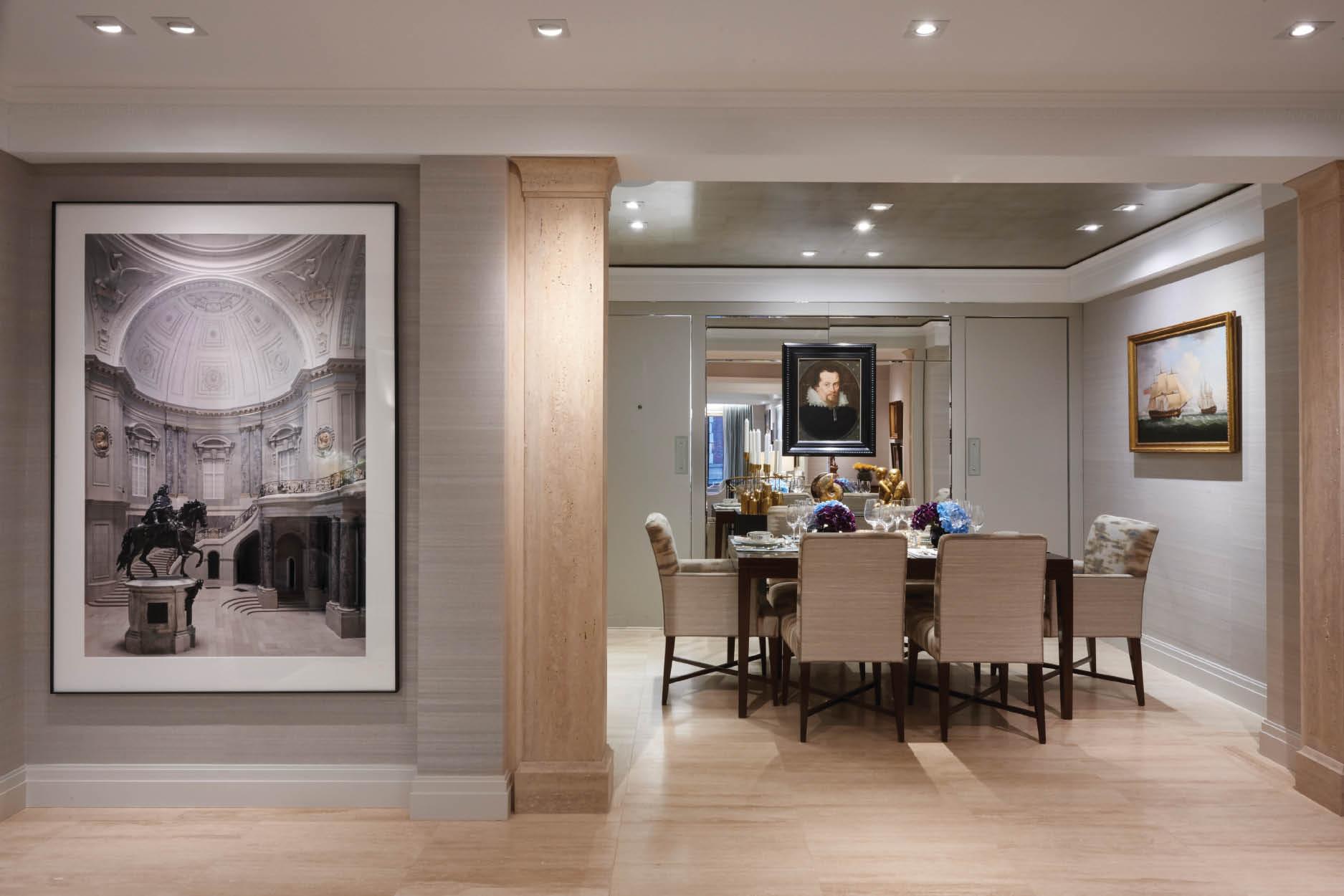 Although his background is as a lawyer, David is also the co-owner of Altfield – one of Hong Kong's leading resources for luxury designer textiles, wallcoverings and architectural hardware – which he founded more than 35 years ago with his business partner, Amanda Clark. Unsurprisingly, his home is layered and enriched with sumptuous fabrics, which imbue the rooms with aesthetic and tactile softness. "The fabrics are always drawn from the fabric lines we represent in Hong Kong," he notes. "Here, I have fabrics from Pierre Frey, Larsen, Jim Thompson, Weitzner, Pollack, Rubelli and others."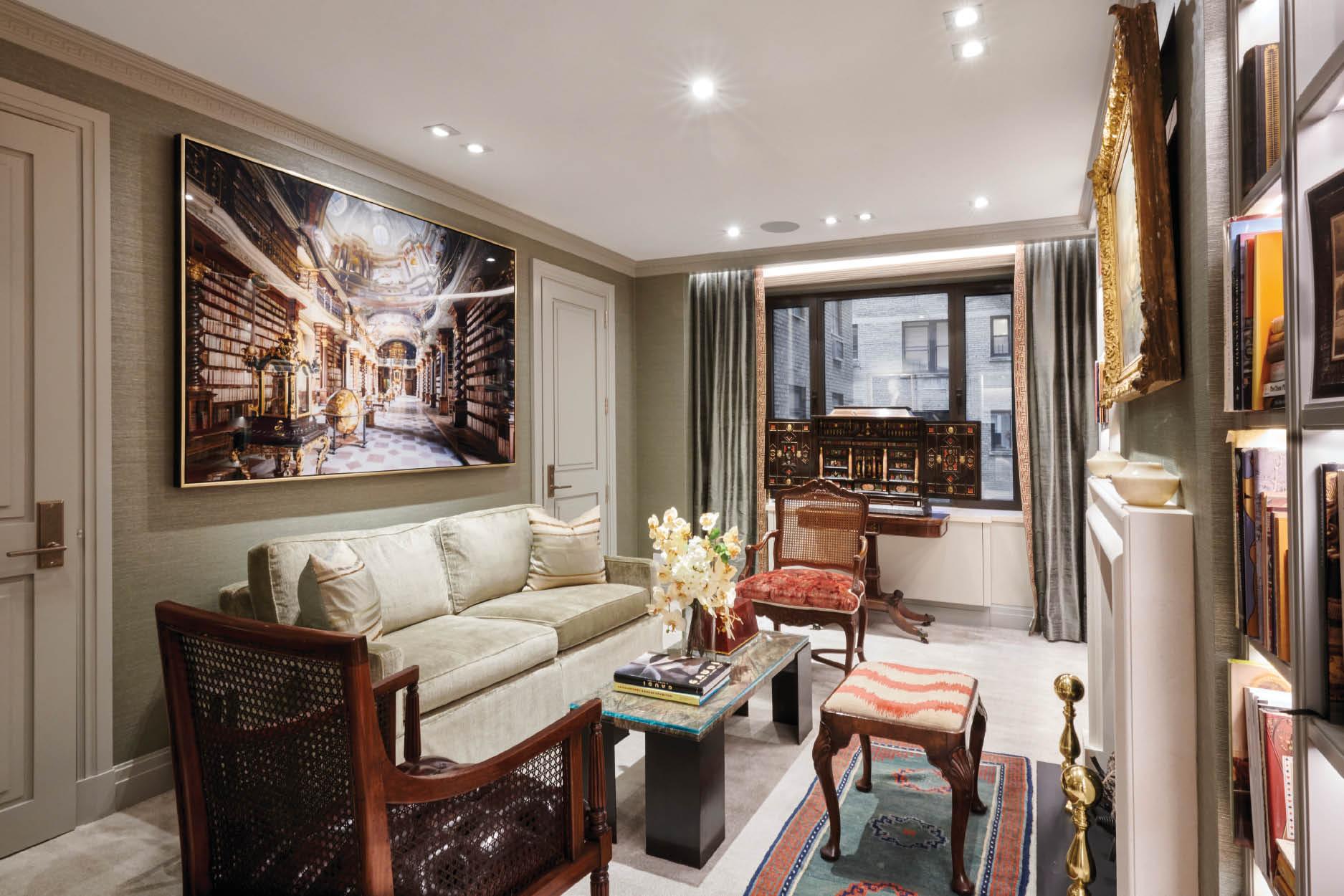 The elegant and neutral walls provide the ideal canvas to showcase David's paintings and collectibles, which grace the space with colourful accents and dreamy international scenes. "In New York, I have some Asian pictures and objects, but the art is mostly either American or European," he says. "I like cityscapes, portraits, maritime paintings, large-scale photographs and early Asian-related engravings. I bought several New York cityscapes from the George Billis Gallery in Chelsea, antique portraits from UK galleries and a large sky photograph from a gallery in Manila called Warehouse 17."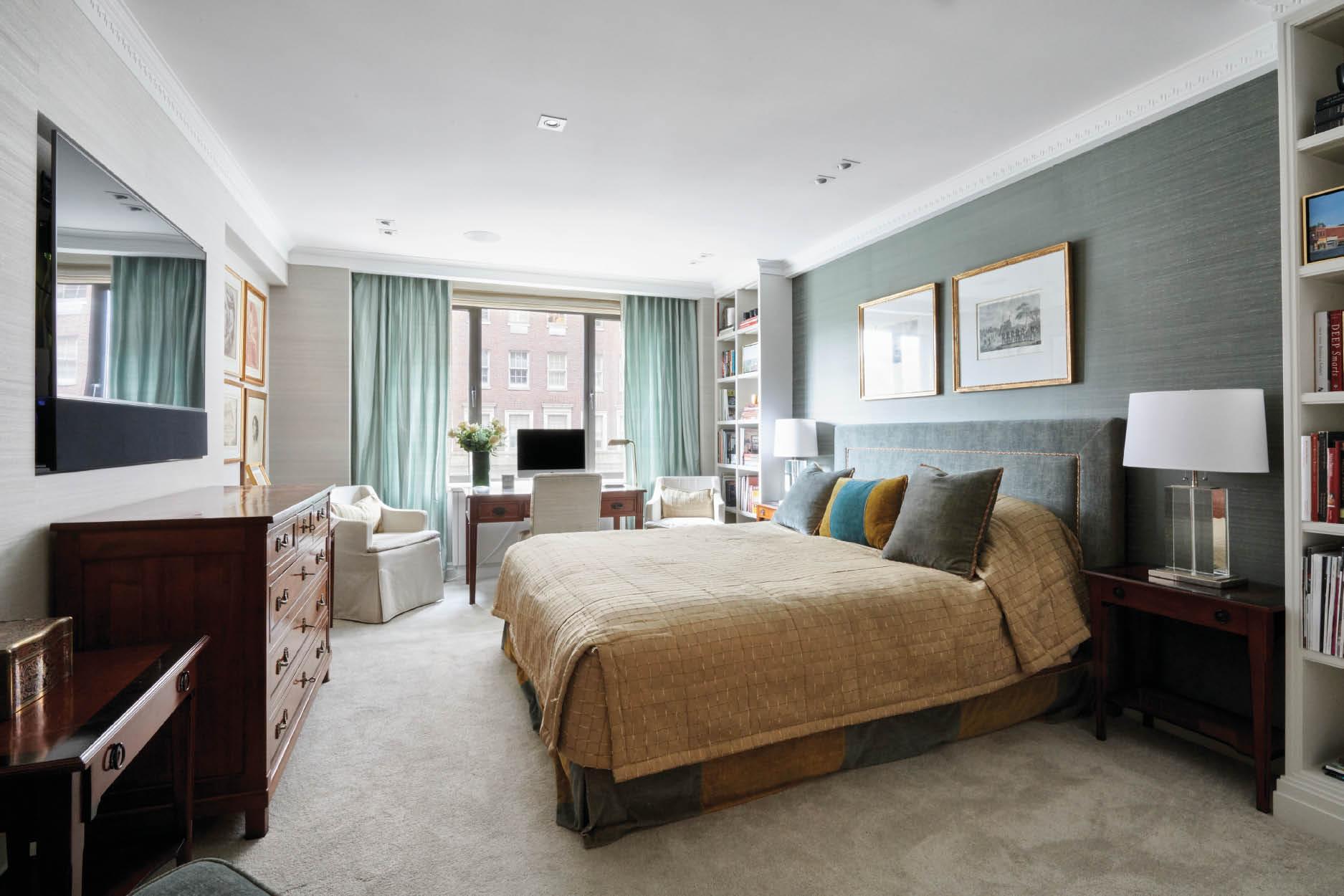 Myriad fabrics bring comfort and softness to the master bedroom, where lush textiles from Jim Thompson and Brochier in muted colours instil a sense of calm and quiet elegance.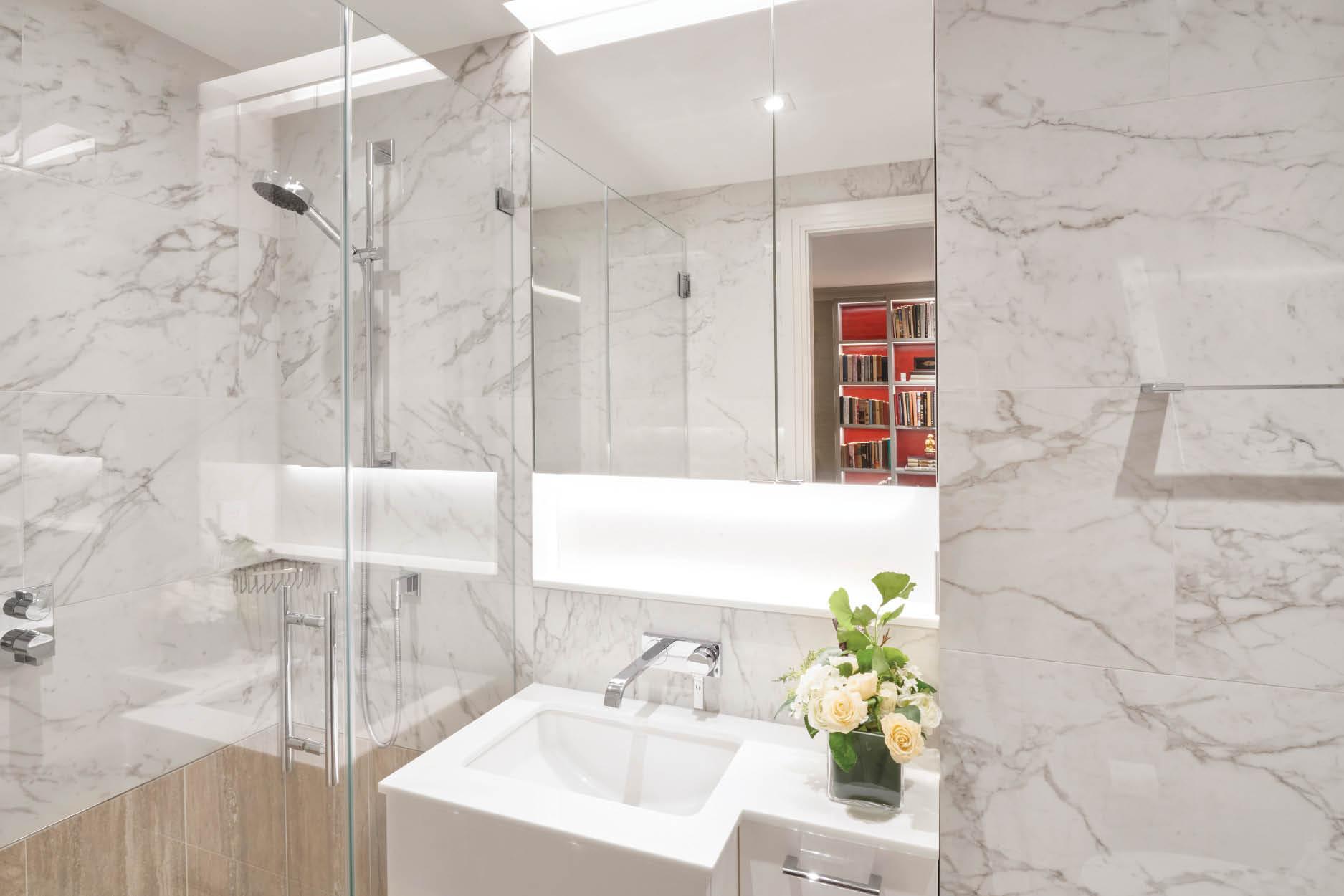 As an experienced and avid art collector, what advice would he offer to a novice collector? "Focus on an area where it's possible to build a good collection at a price you can afford," he suggests. "I sometimes advise new collectors to have a major collecting category, where you might add one piece a year to your collection, but also a minor category where interesting pieces can be bought for modest prices. In the latter category, you're able to take pleasure in coming across exciting 'finds' that are both good additions to your collections, yet also affordable." Historic architecture, beautiful textiles and cherished art pieces weave into the fabric of David's soothing, inspirational abode. This home demonstrates that good taste and good design know no bounds, where pieces from diverse cultures and periods intermingle in the beautiful dance of life.