Every time you go on vacation, do you always have to leave your furry friends behind? Why not build a retreat for the whole family, so that all the happy moments can be shared together?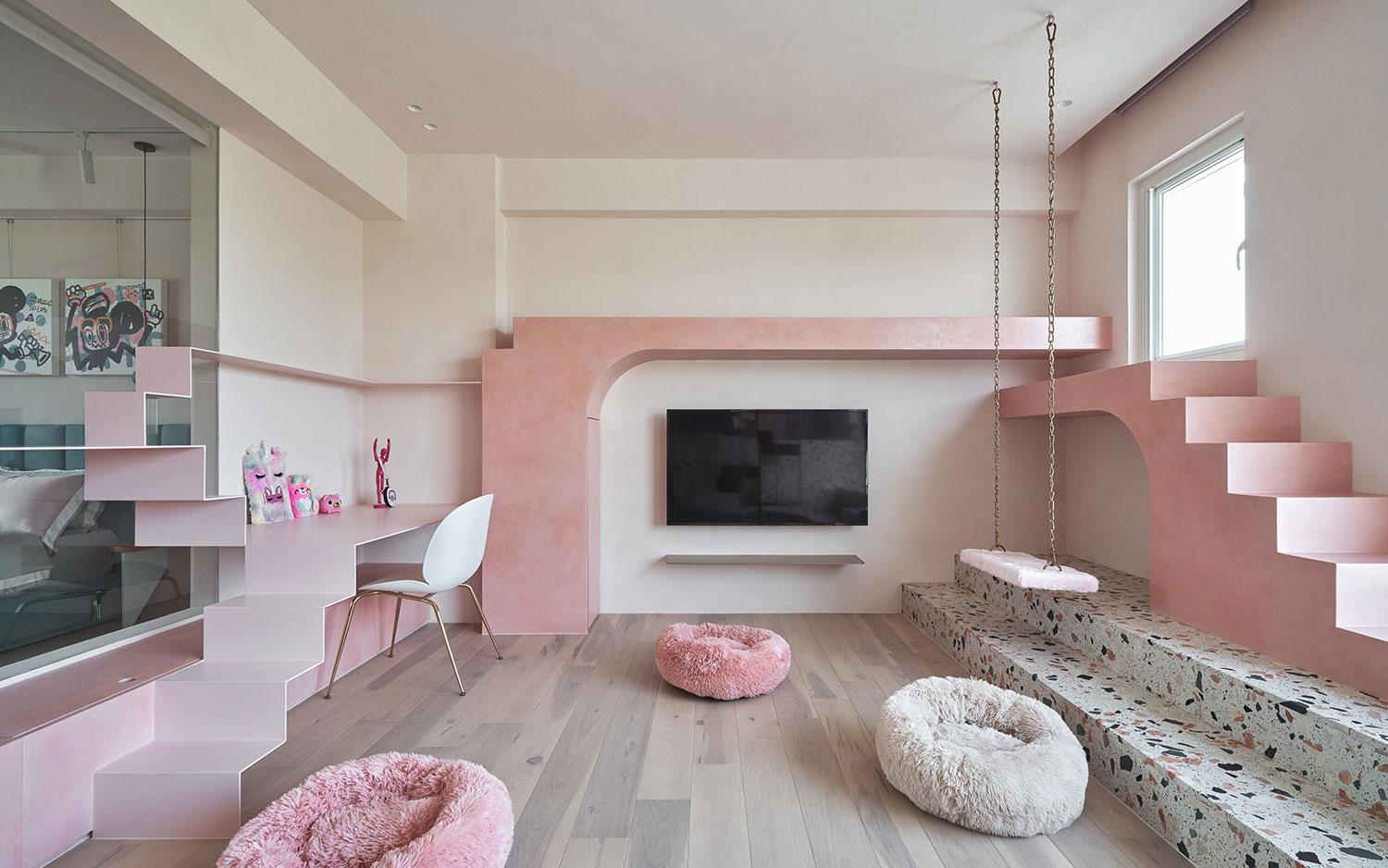 It's always hard to be separated from your pets when you go away but not every hotel is a pet-friendly. As such, the owners of this three-story bungalow in Miaoli, Taiwan specifically sought KC Studio to transform the house into holiday villa for their family and cats. It is lined with different tones and materials to create an exclusive pink residence full of texture and taste.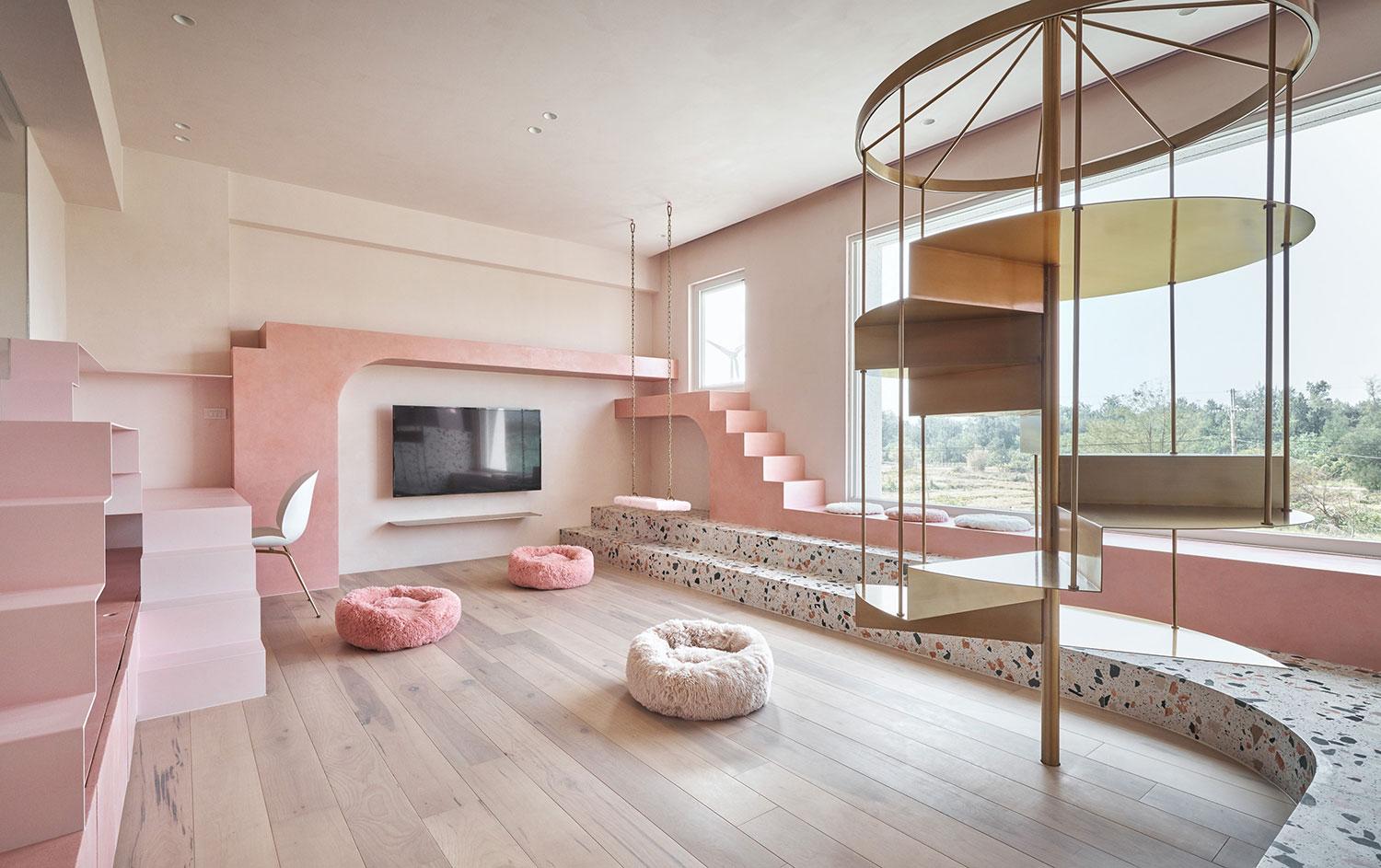 FIRST FLOOR
The first floor, which acts as the living room and reception space, is equipped with rose gold stainless steel shelves to displaying the owner's collectables so that the space feels more playful and approachable. The kitchen space adjacent to the reception desk is full of modern patterns, and when combined with wood grain materials, it exudes a warm and comfortable feeling. The curved arch hides the exposed piping in the original layout, making the entire visual effect more clean and comfortable.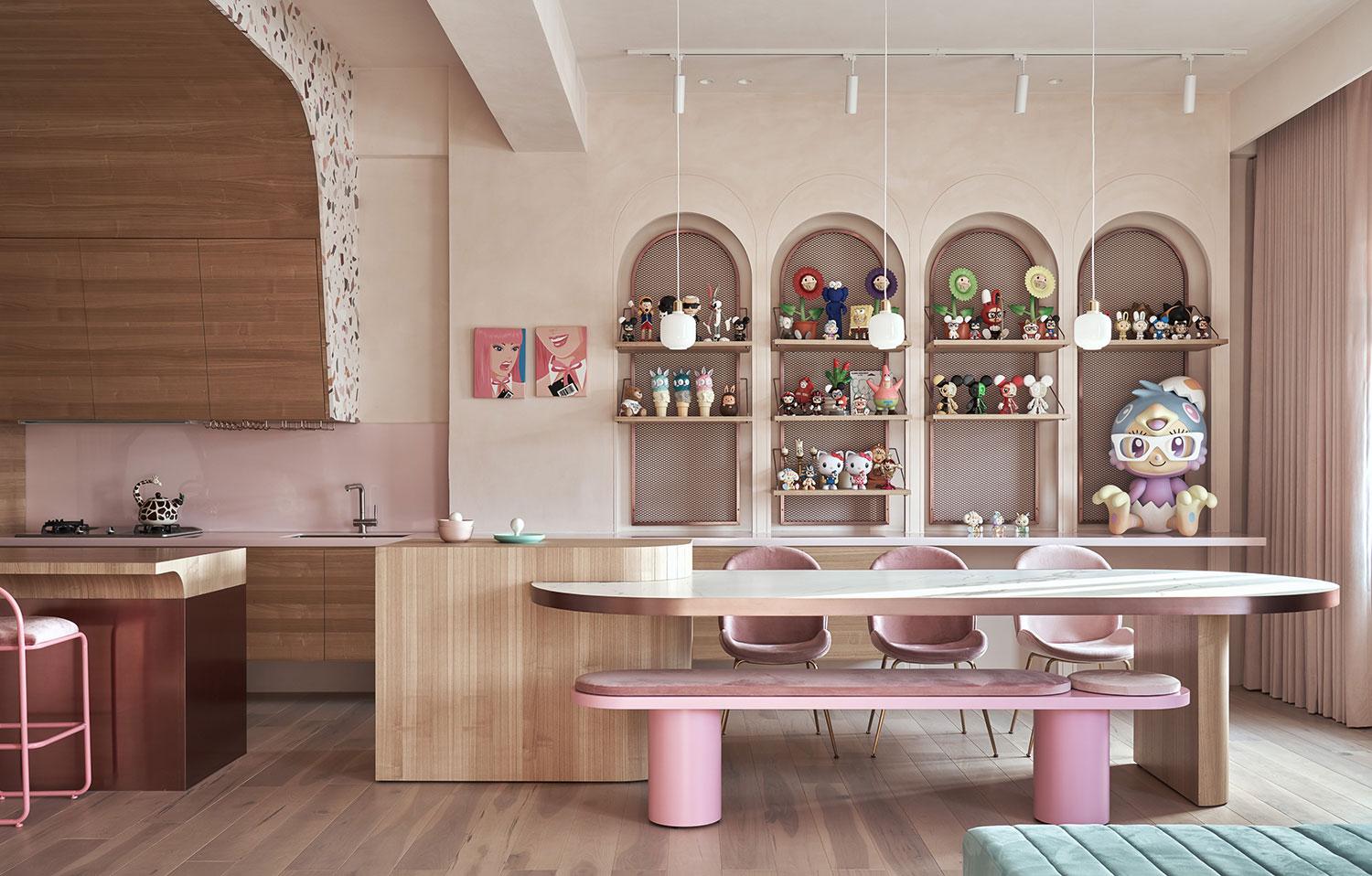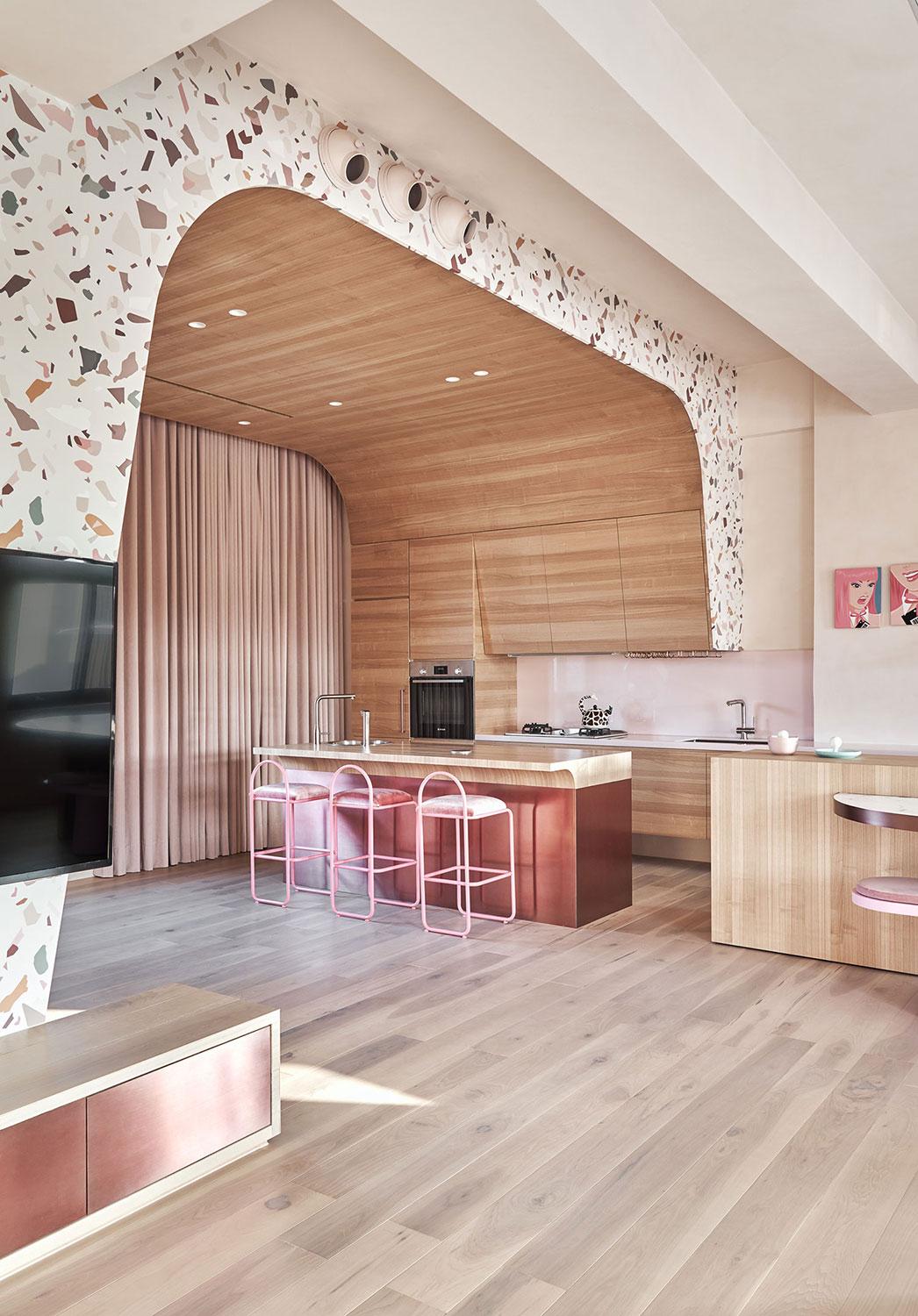 SECOND FLOOR
The second floor is the private domain, consisting of the main bedroom, bathroom as well as a cat ladder in the centre of the space. The design is centred around cats and the owner's movements and needs. The extensive use of glass compartments makes the space more open so that the owner can also observe the movement of the cat from the bedroom. To maintain privacy, the opaqueness of the pink glass in the bathroom can be adjusted with a remote.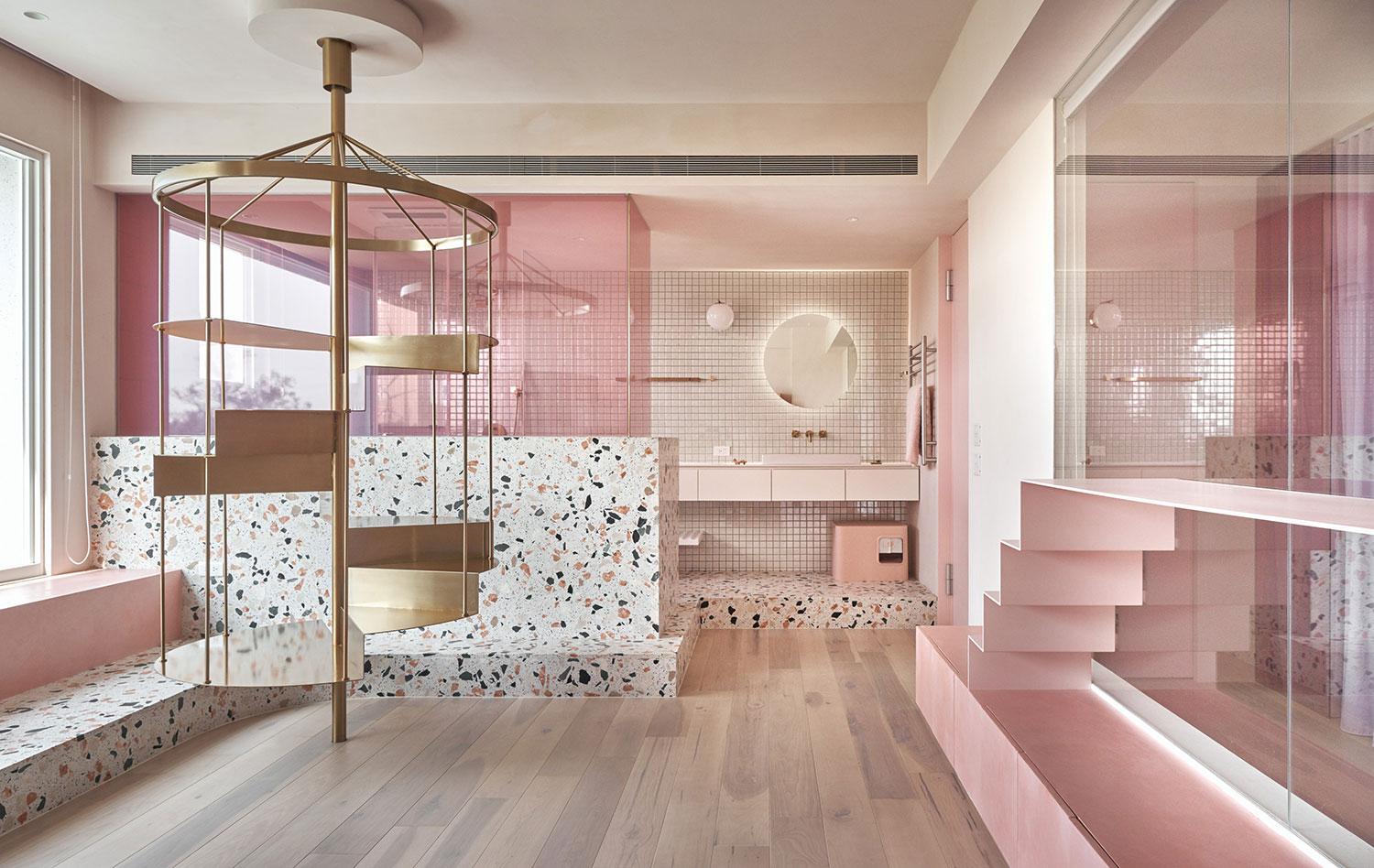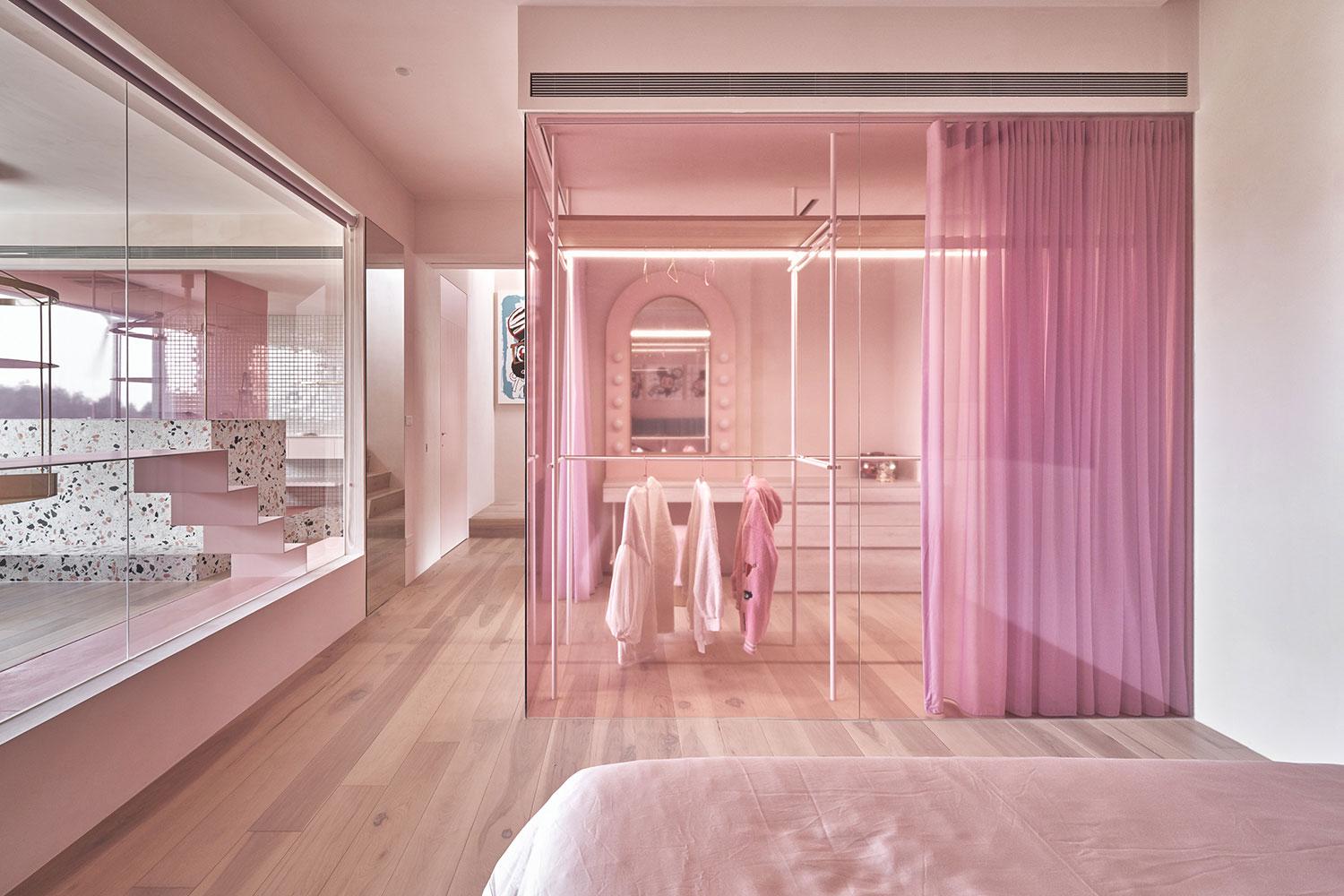 THIRD FLOOR
The third floor is connected to the outdoors, and the designer adopts a clean design method to showcase the beauty in the simplicity of various materials, such as iron parts, cement, wood, etc. This forms a perfect connection with the colourful geometric basketball court. Each floor has its own story, but they are not mutually exclusive.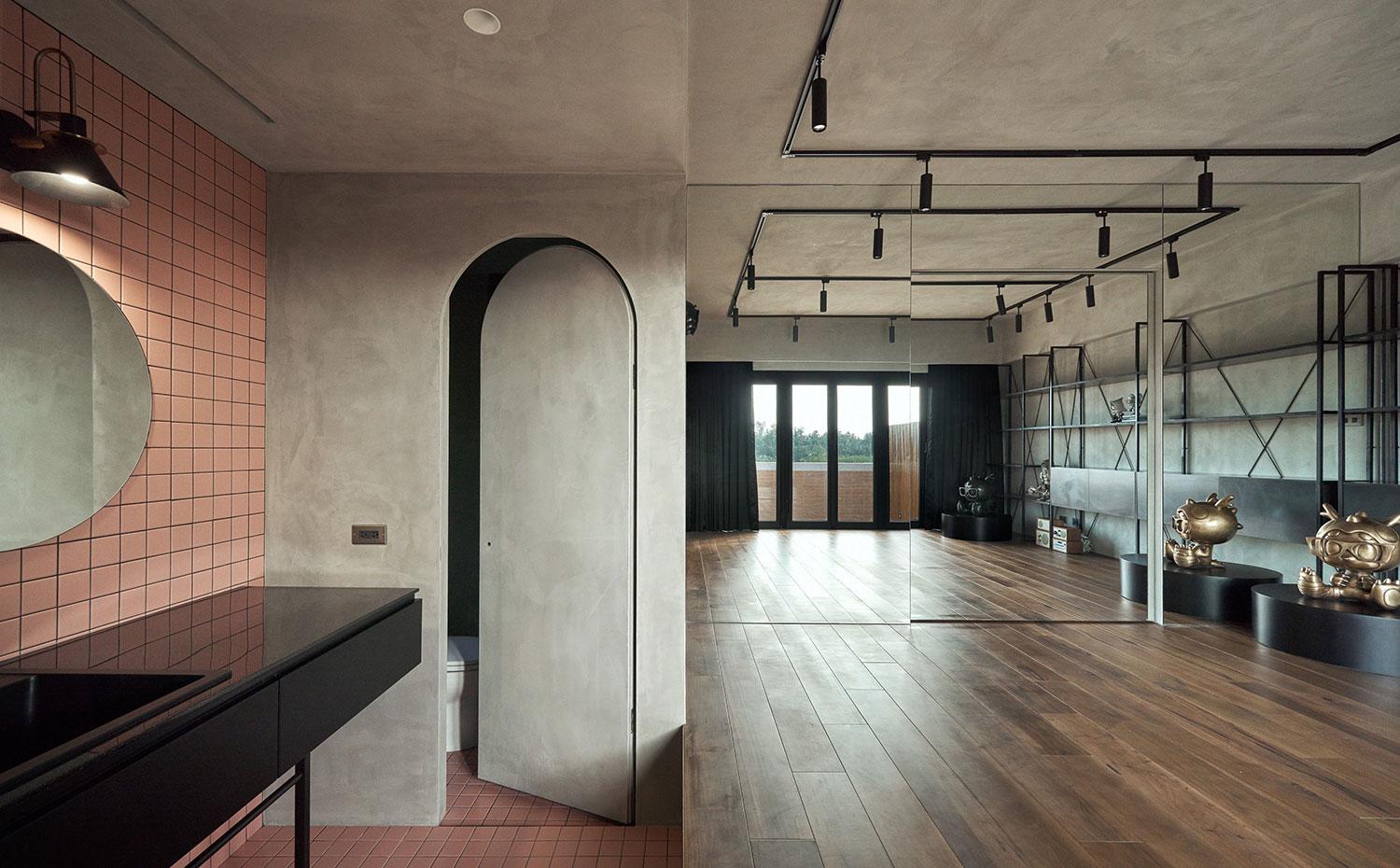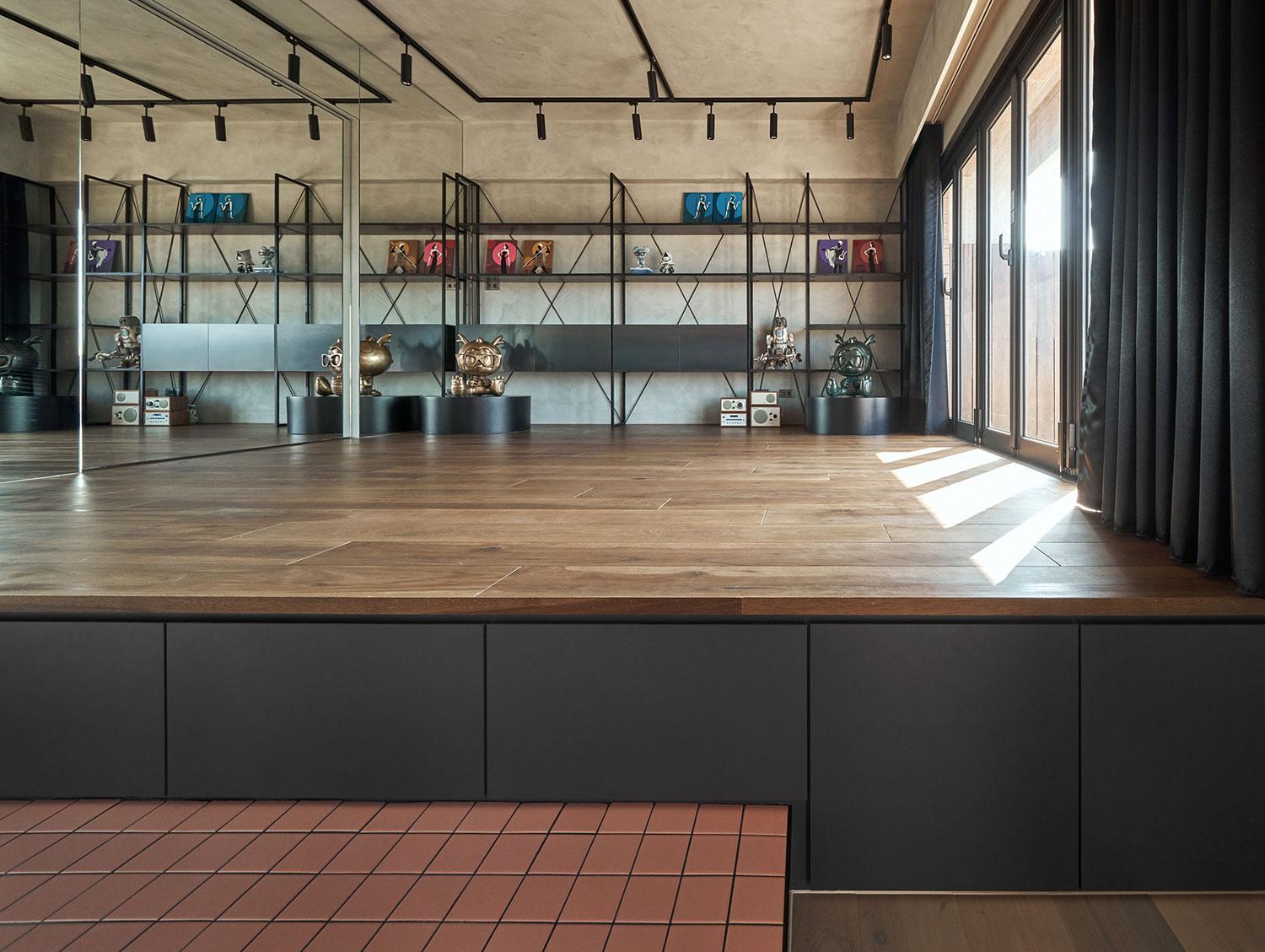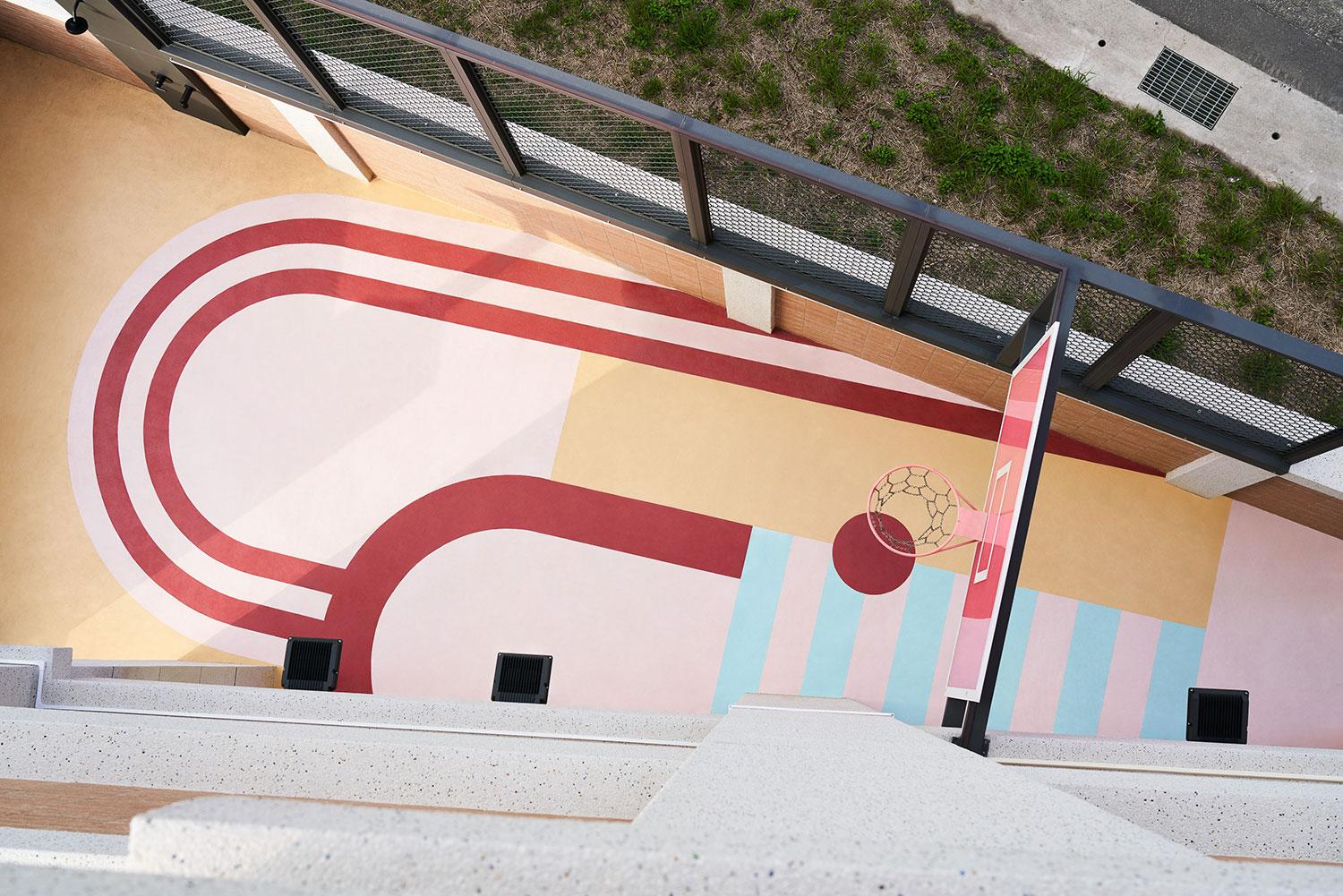 Scroll through the gallery below to see more (photos from KC Studio):