With a striking design by world-renowned Koichi Takada Architects in collaboration with MVE + Partners as executive architect, the mixed-use high rise condominium and hotel tower is destined to become a new icon on the evolving LA skyline while transforming the Downtown district into a human-centred, flourishing neighbourhood.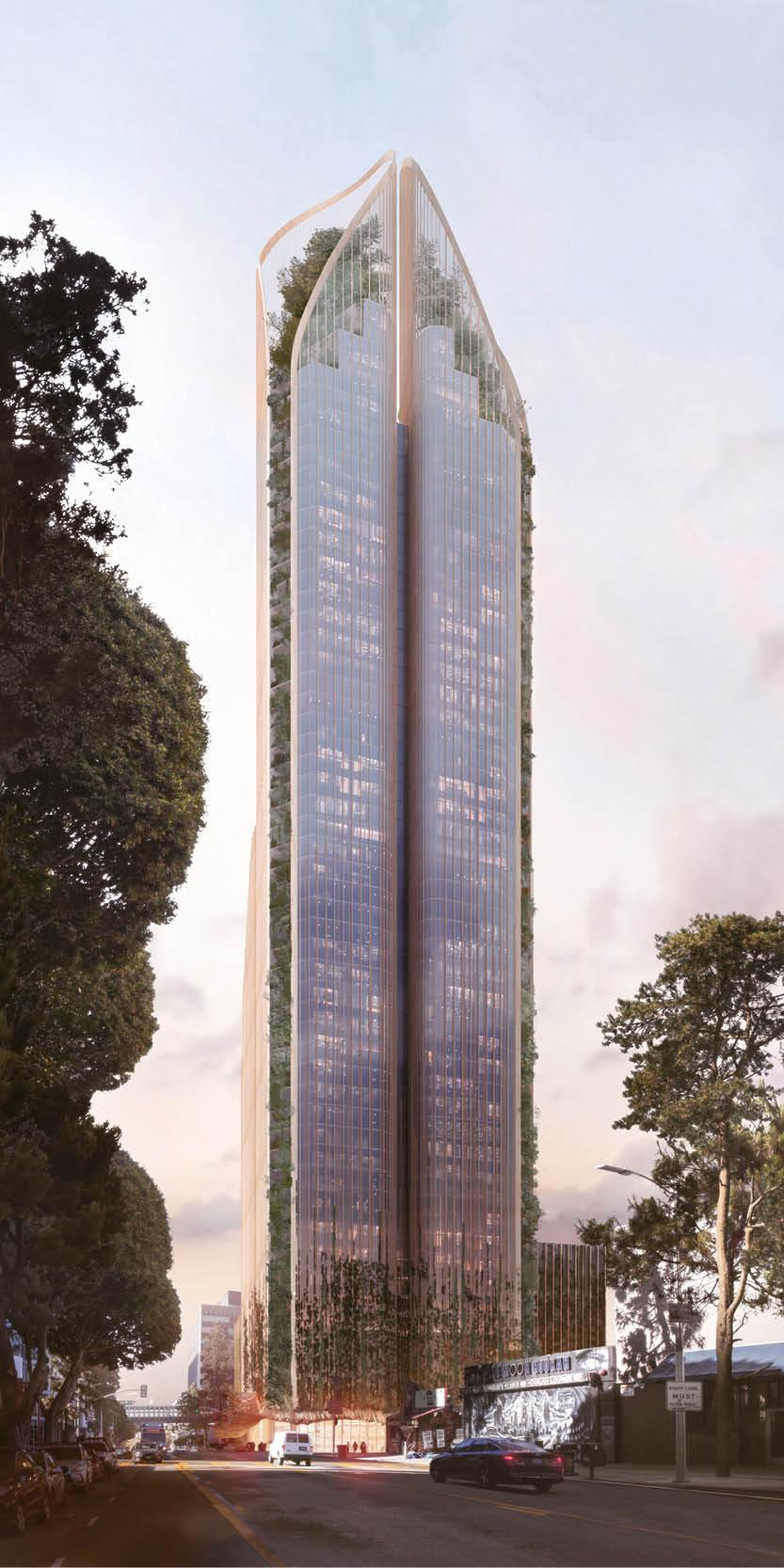 The 43-storey tower, Crown Group Australia's first United States project, will house 319 condominiums on the higher floors and a 160-room hotel on the lower levels.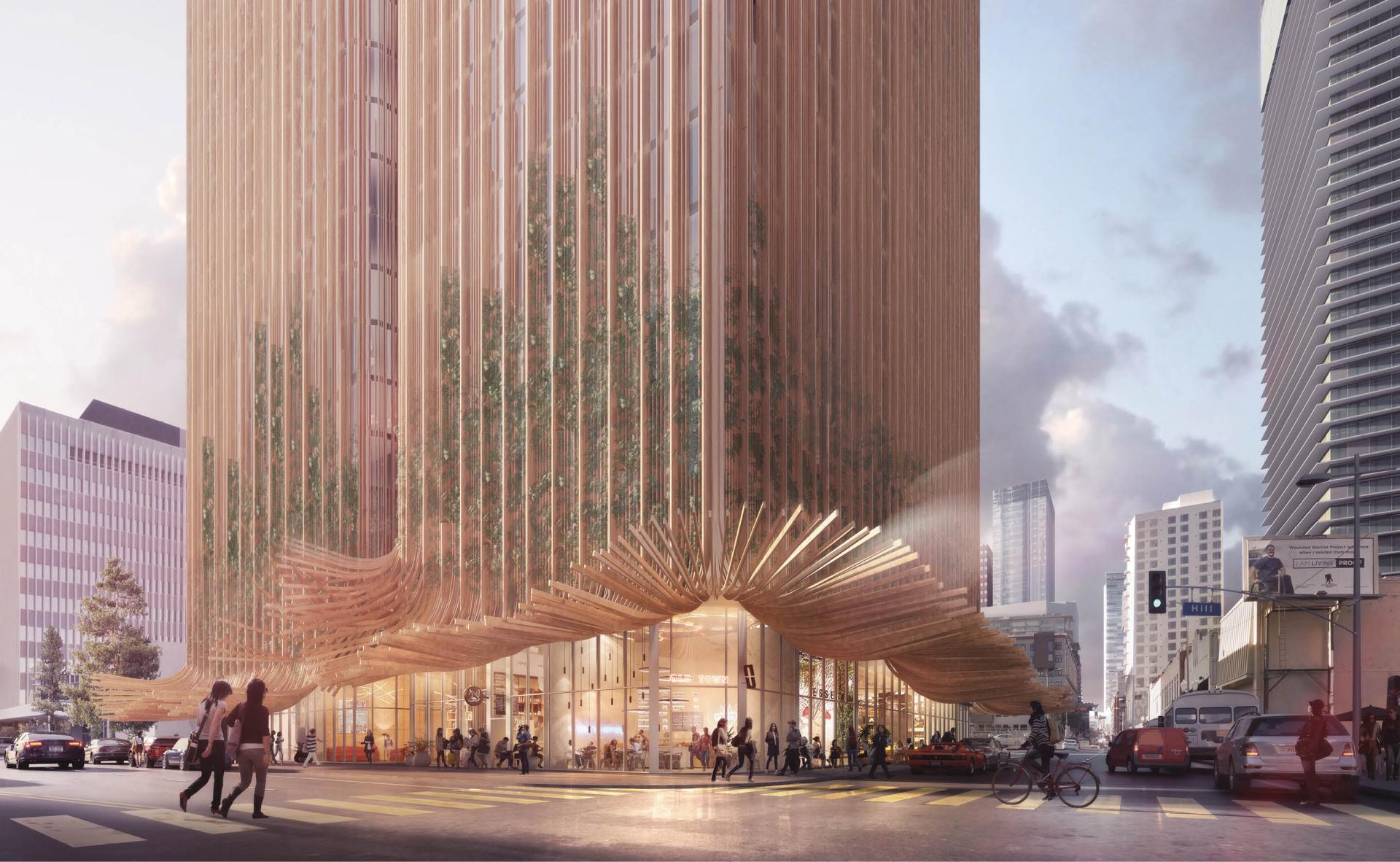 Design architect, Koichi Takada was inspired by California's vast natural beauty and its iconic redwoods which are unique in their towering height, their resiliency and the delicate, balanced ecosystem that supports them. At the base of the building, an elegant, sweeping canopy evokes the undulating swells of the Pacific, a nod to the shared coastal lifestyles of Australia and California.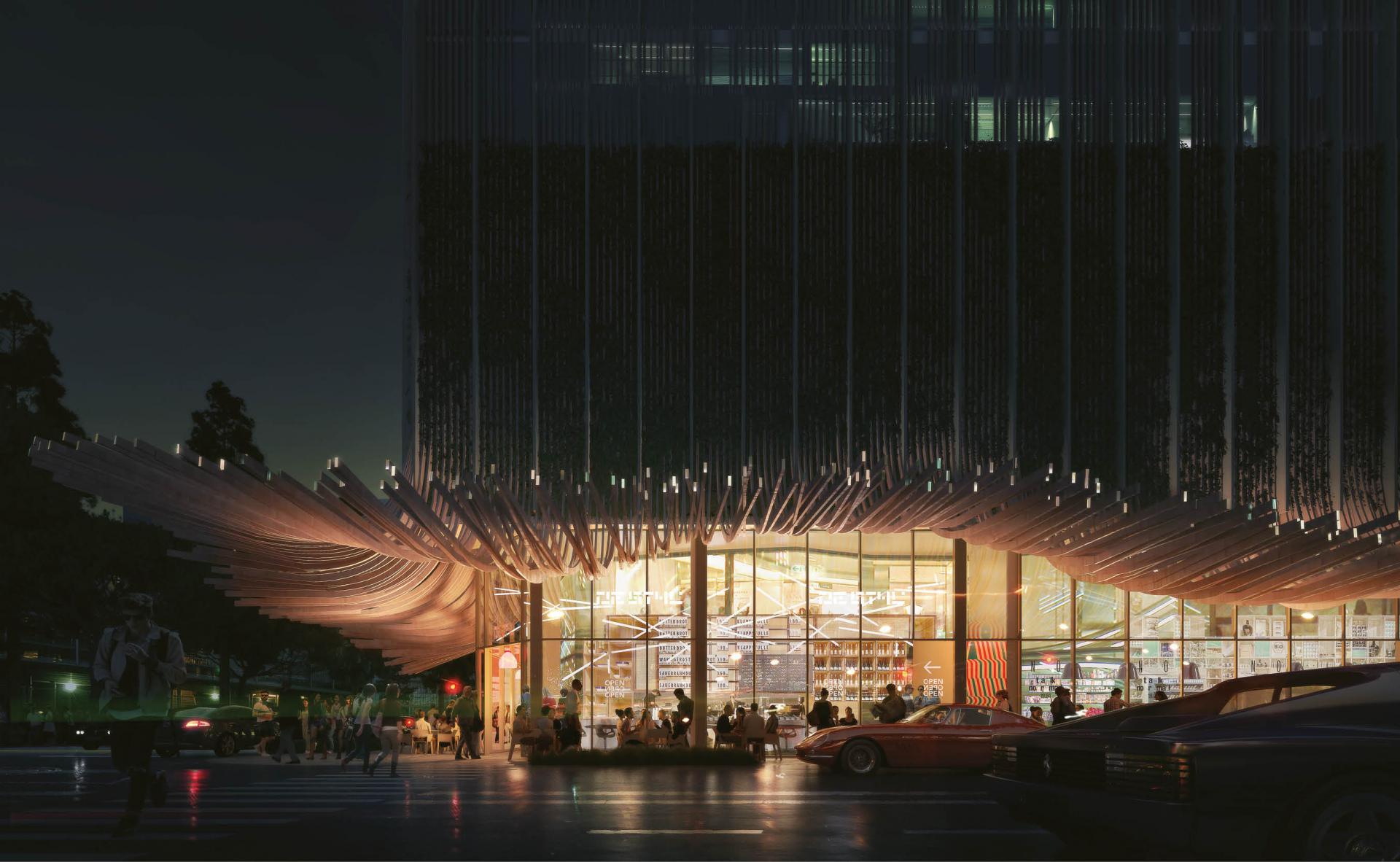 With its alluring, organic shape, the canopy has a dual purpose, serving as a public art piece while also providing shade and shelter for guests, residents and pedestrians. Rising from the canopy, an innovative "living" façade incorporates natural wood and vertical landscaping, adding warmth and greenery to the downtown neighbourhood.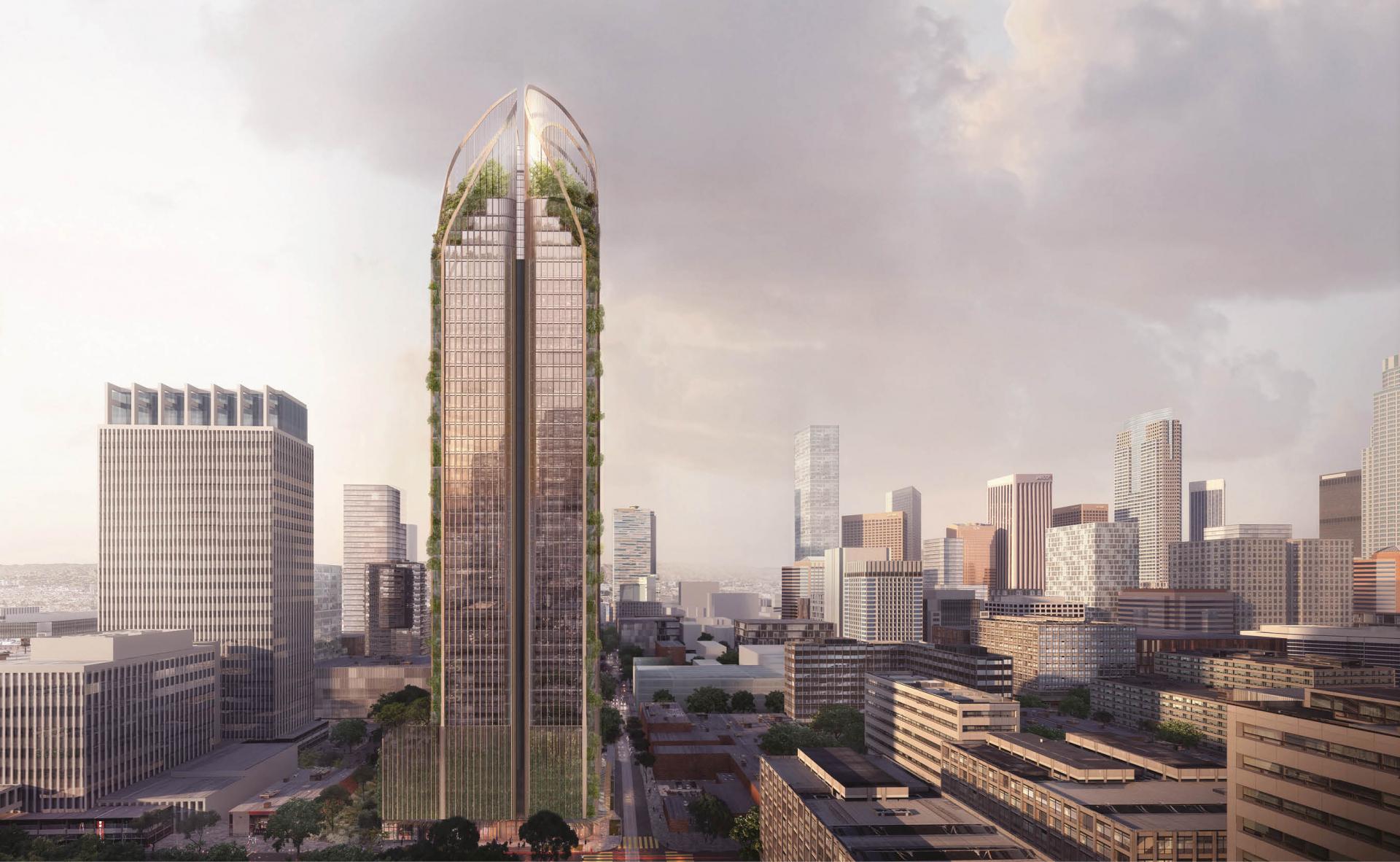 At the top of the tower, a sculptural element and live plantings suggest a redwood tree crown branching out toward the sky, a first for a downtown building since the removal of helipad requirements. Planned for completion in 2025, the development will be built at the southeast corner of South Hill and 11th streets at the convergence of Downtown's financial, fashion and South Park districts, bringing the Aussie urban lifestyle to the United States' West Coast.