A home built based on Muji philosophy is about minimalism in design and quality living.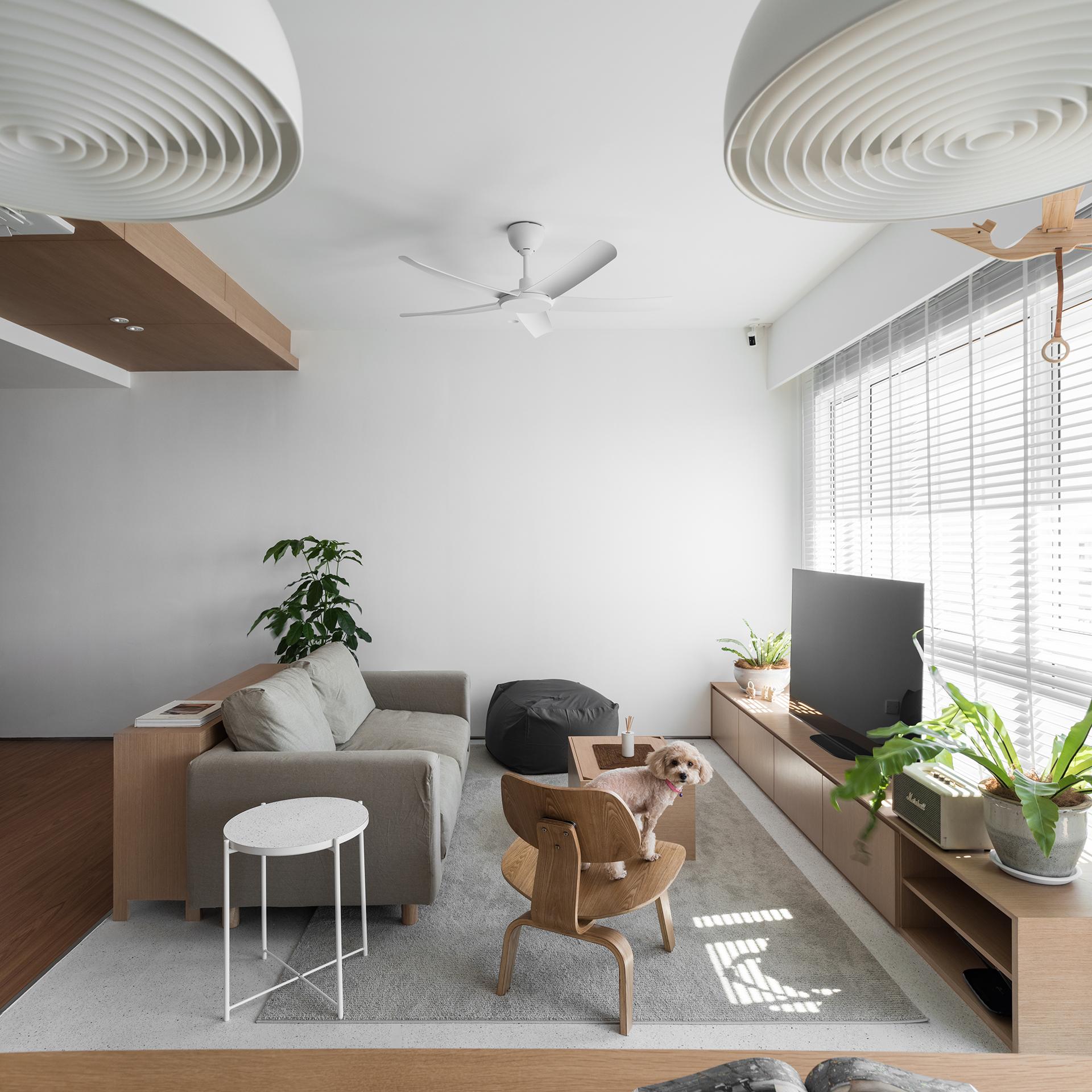 This new condominium in Bayan Lepas, minutes away from Penang International Airport, has a cookie-cutter layout, but that did not stop the homeowners and their interior designers from EMPT Studio from creating a spacious, bright and airy home that's cosy and welcoming.
"The couple are in their early 30s with very lovely personalities, we literally handed-over the completed unit on their exact wedding day," recalls EMPT Studio designer Jo-Vern. "Their brief was very simple and straightforward – they want something Muji-like and ideally want the space to be spacious and filled with natural light with good air ventilation."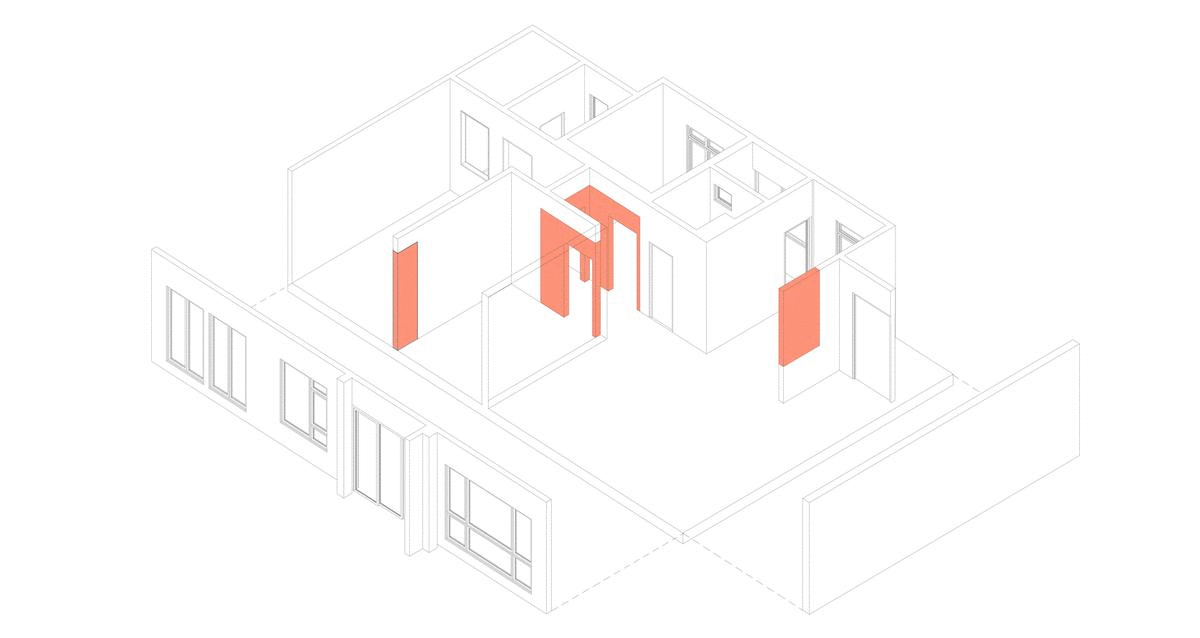 Breaking the constraint of a conventional condominium, the design team reshuffled the layout significantly to create a spatially generous abode. To start, they broke down a partition wall next to the entrance of the house so that the kitchen can blend in naturally for a free-flowing living area.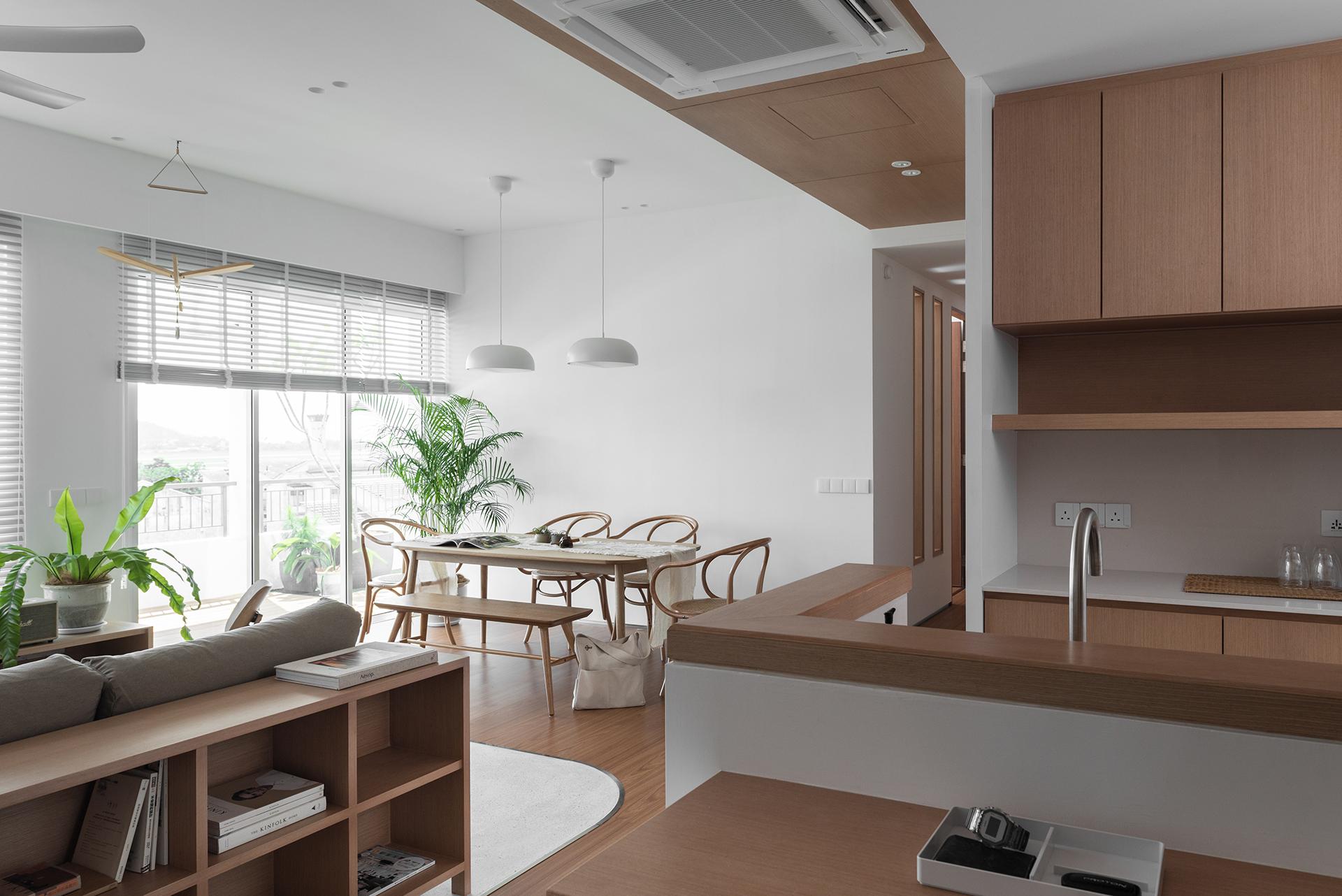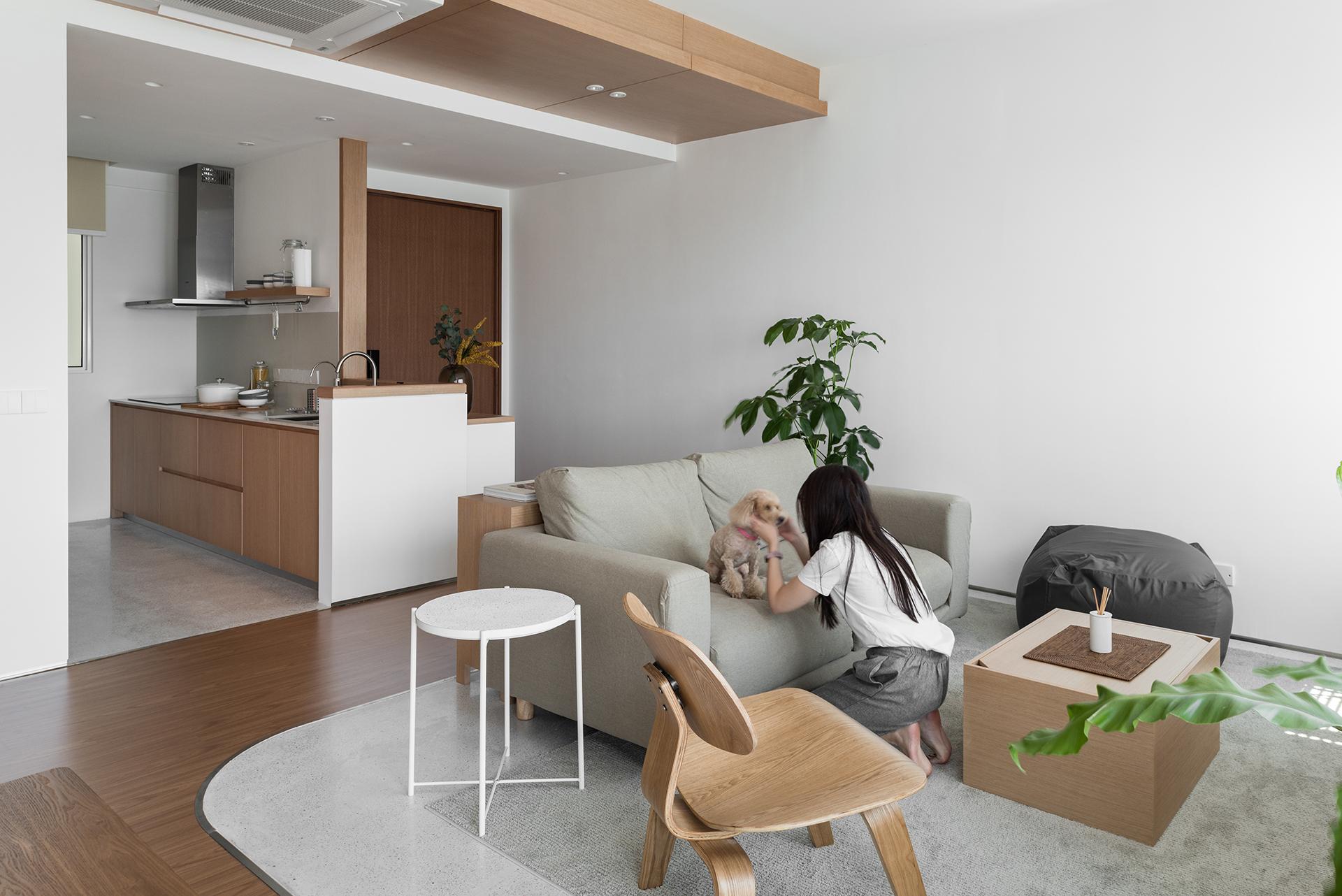 A pebble wash terrazzo floor is laid to add textural contrast to the earth-toned timber floors of the rest of the interior. This also visually divides the open-concept home into zones.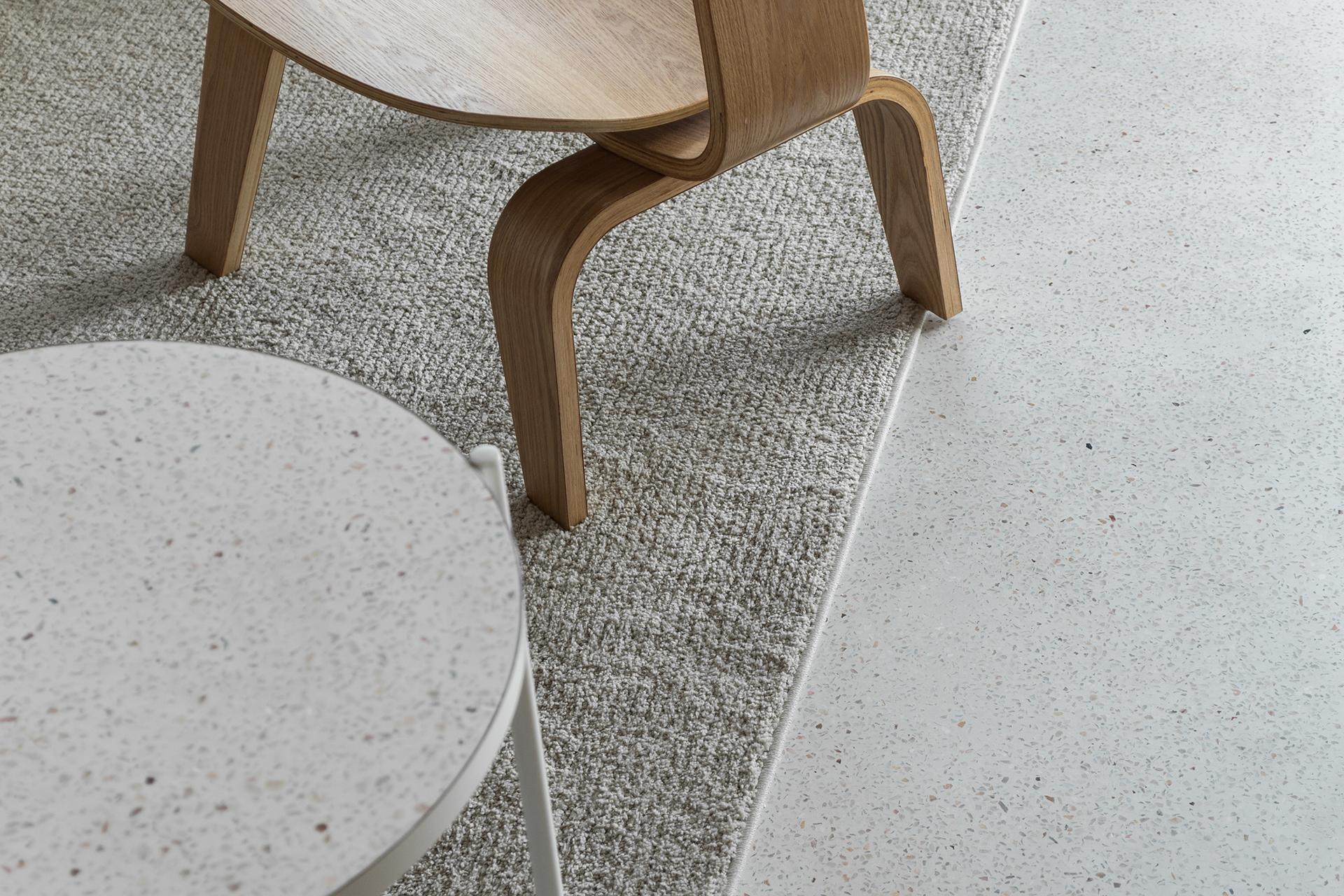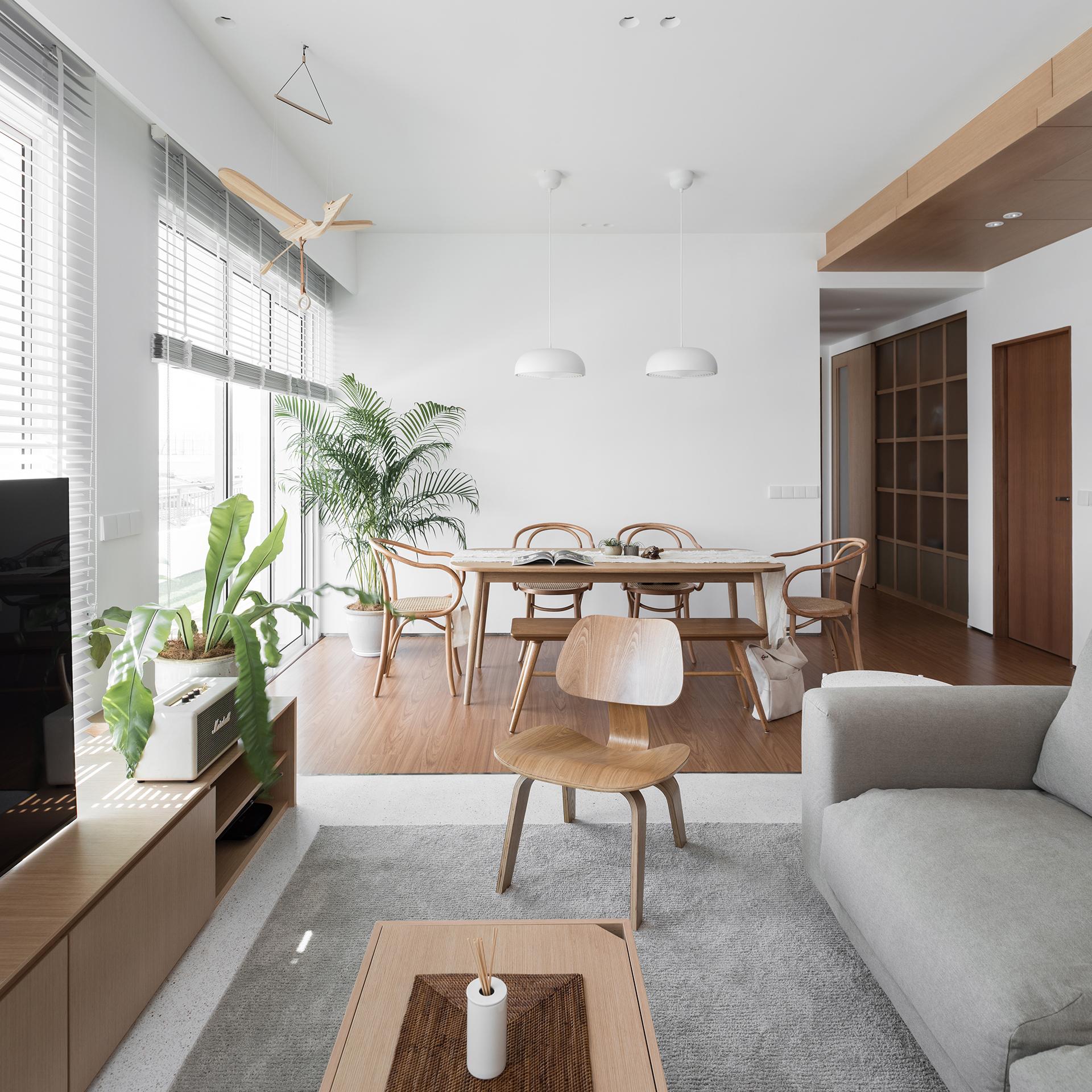 The combination of a muted interior palette and sleek furniture selections offers a calm and relaxing everyday space. Most of the loose furniture is from Muji itself.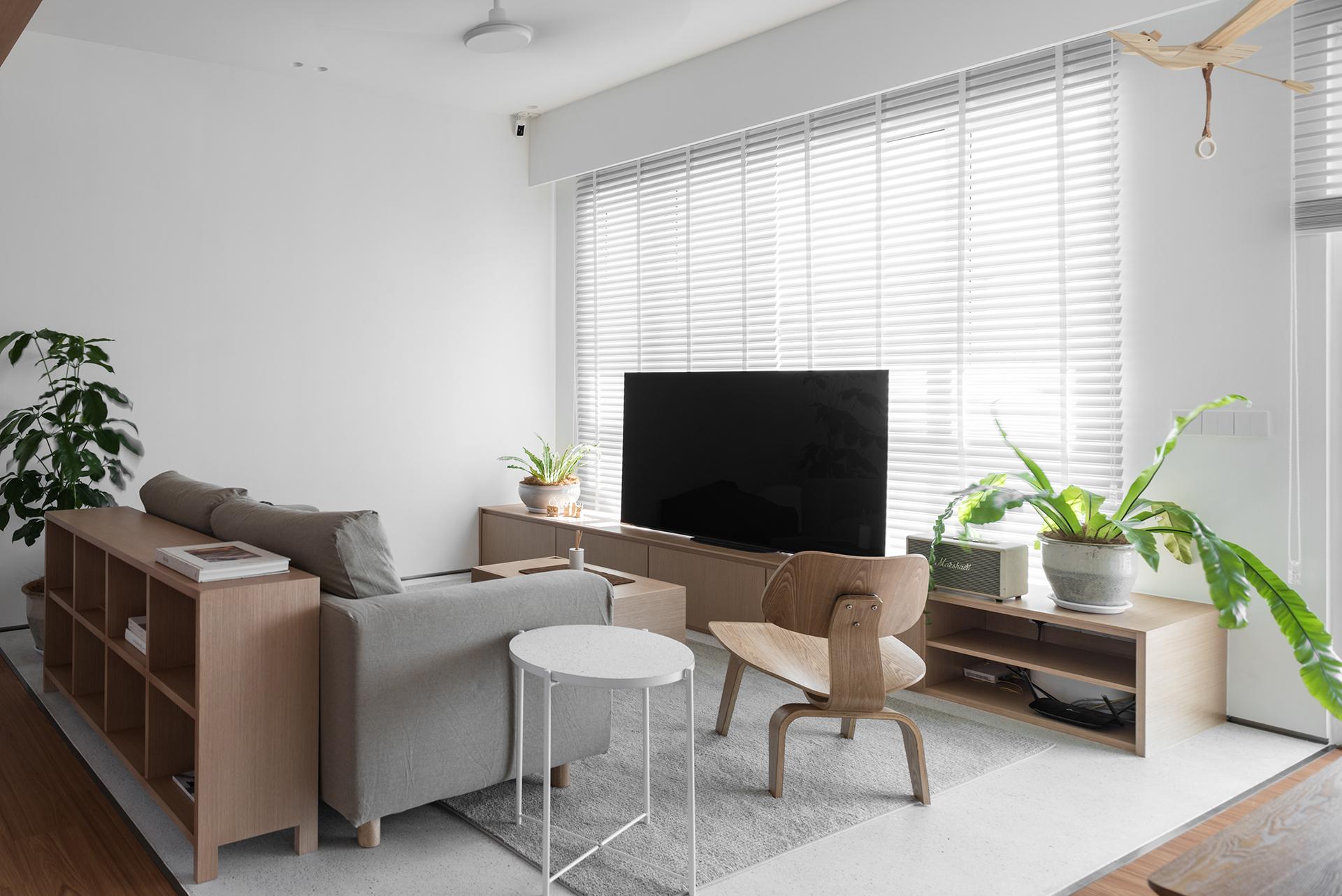 "Next, we reconfigured the ill-lit hallway and study room by installing two translucent window opening in the kid's room that takes in natural light," share the designers, who hacked down the wall of the study room and replaced it with custom carpentry shelves.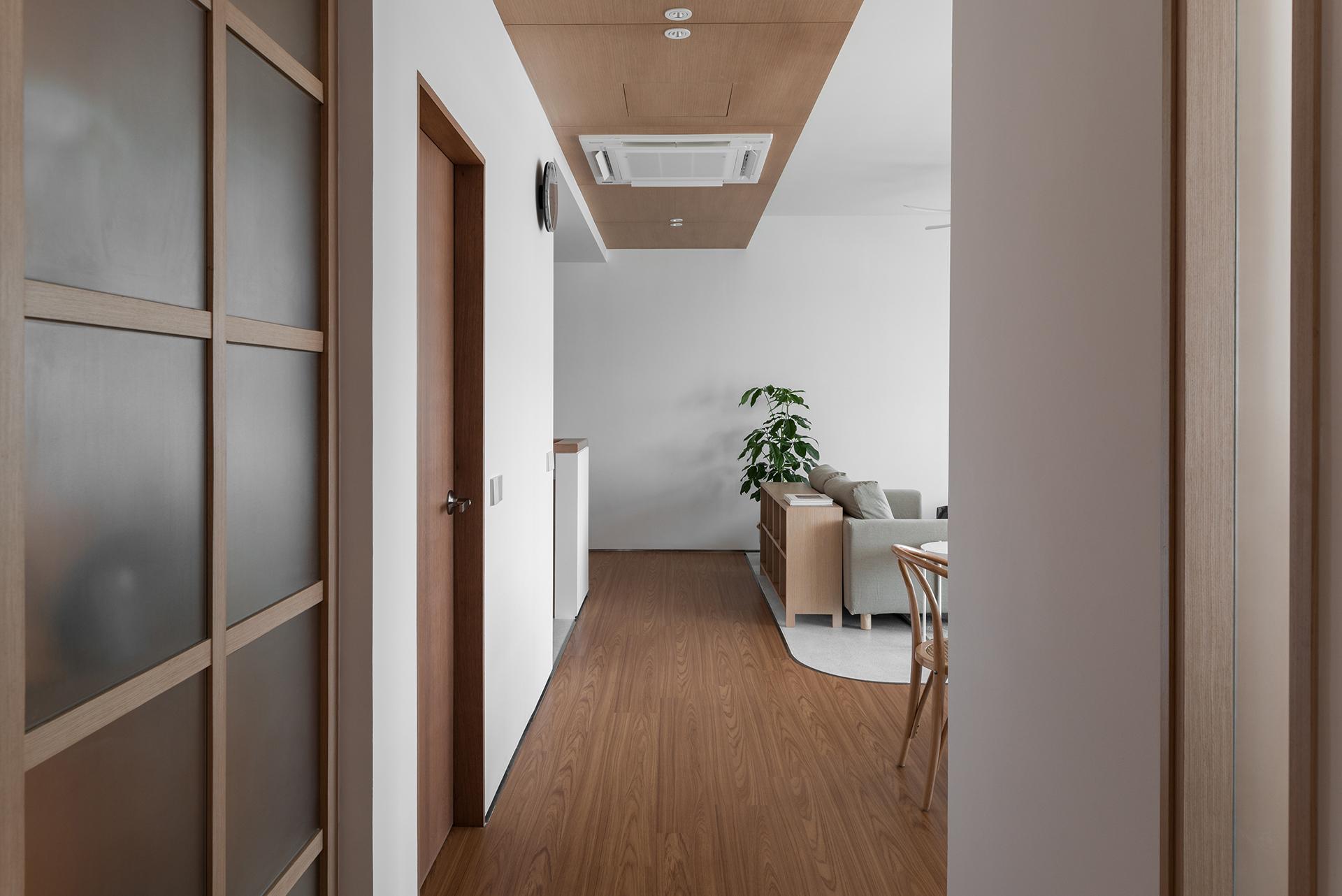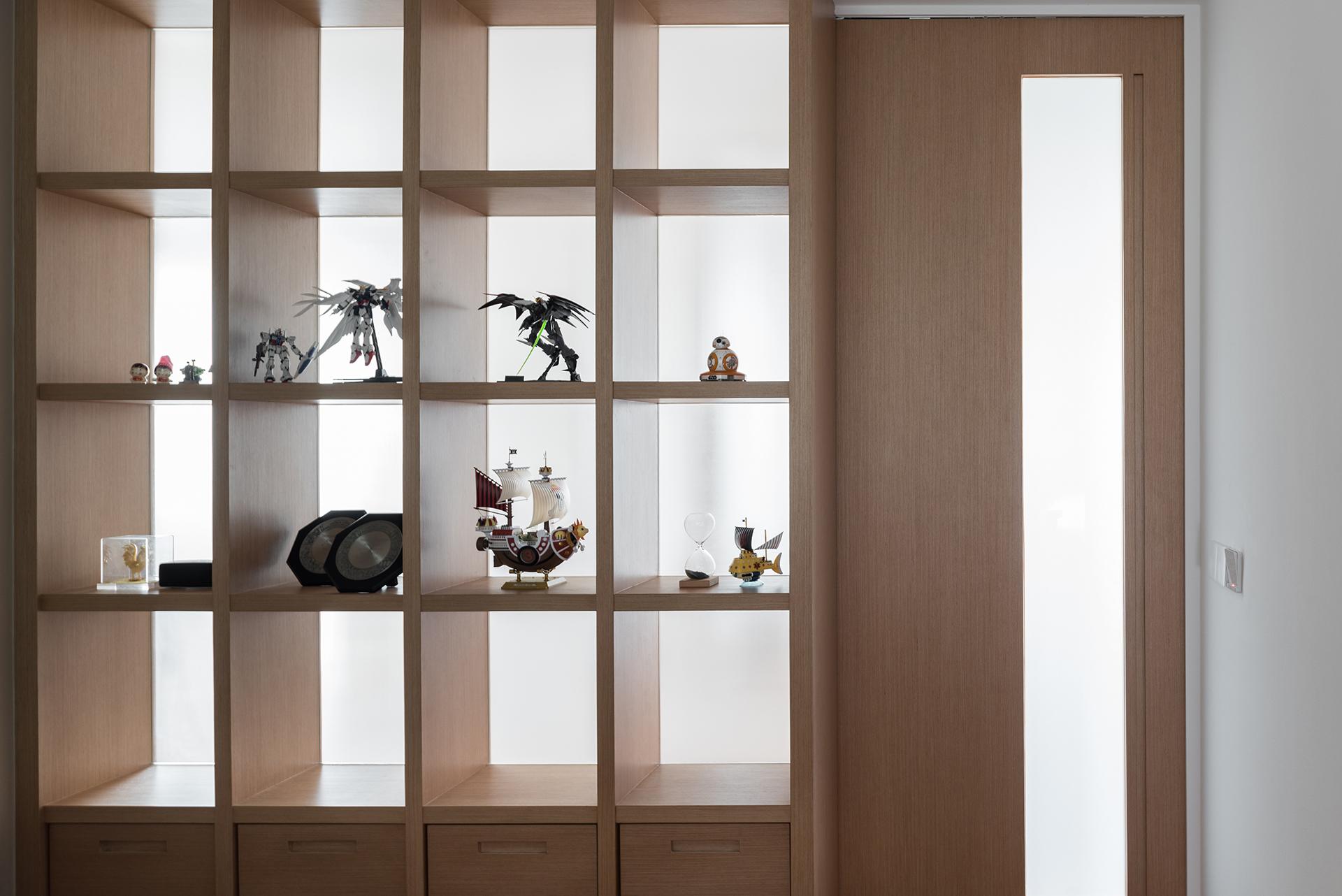 To ease interactions between the homeowners and their future kids, a hidden sliding door was cleverly installed and pocketed between the wall that connects the master bedroom and the children's room.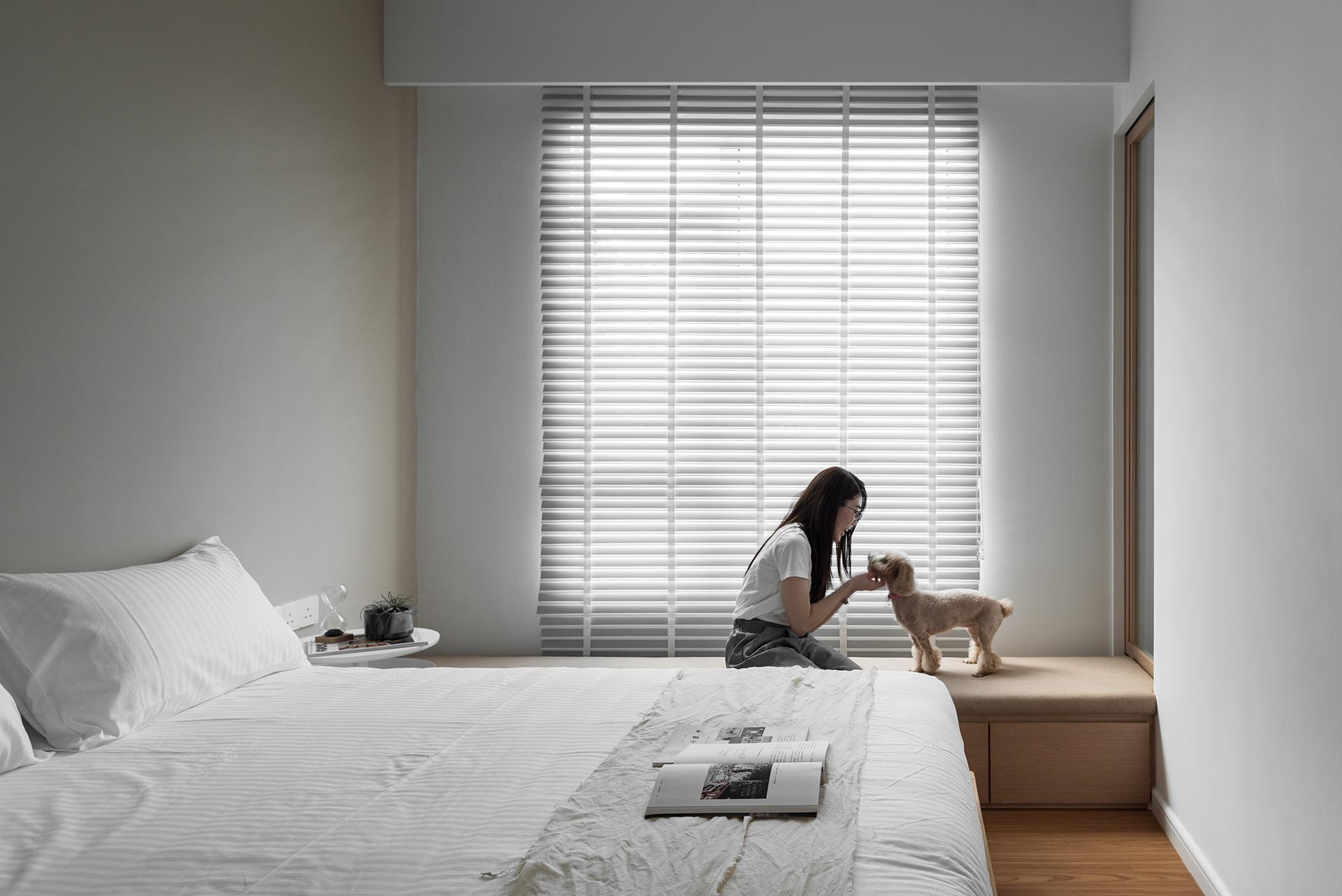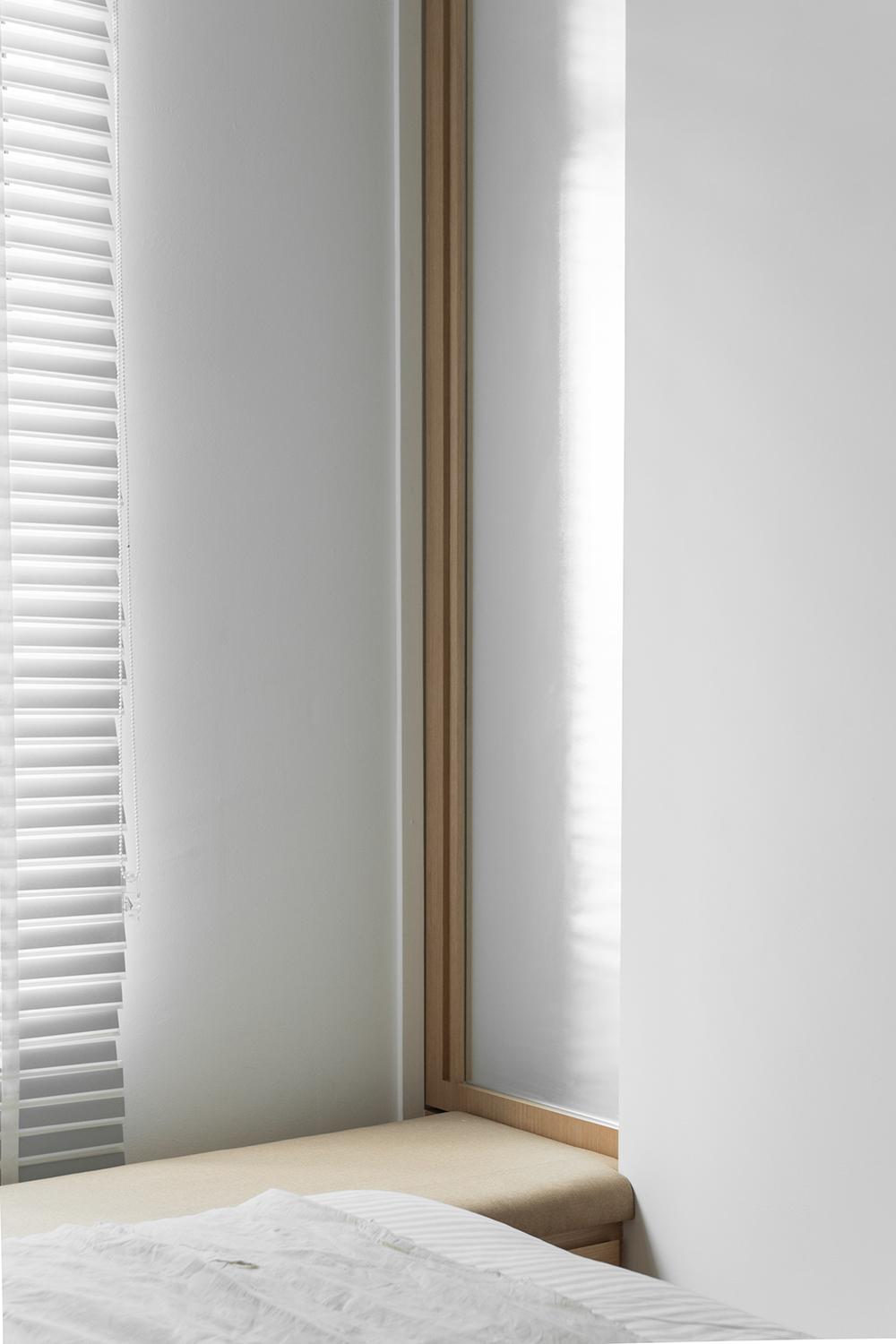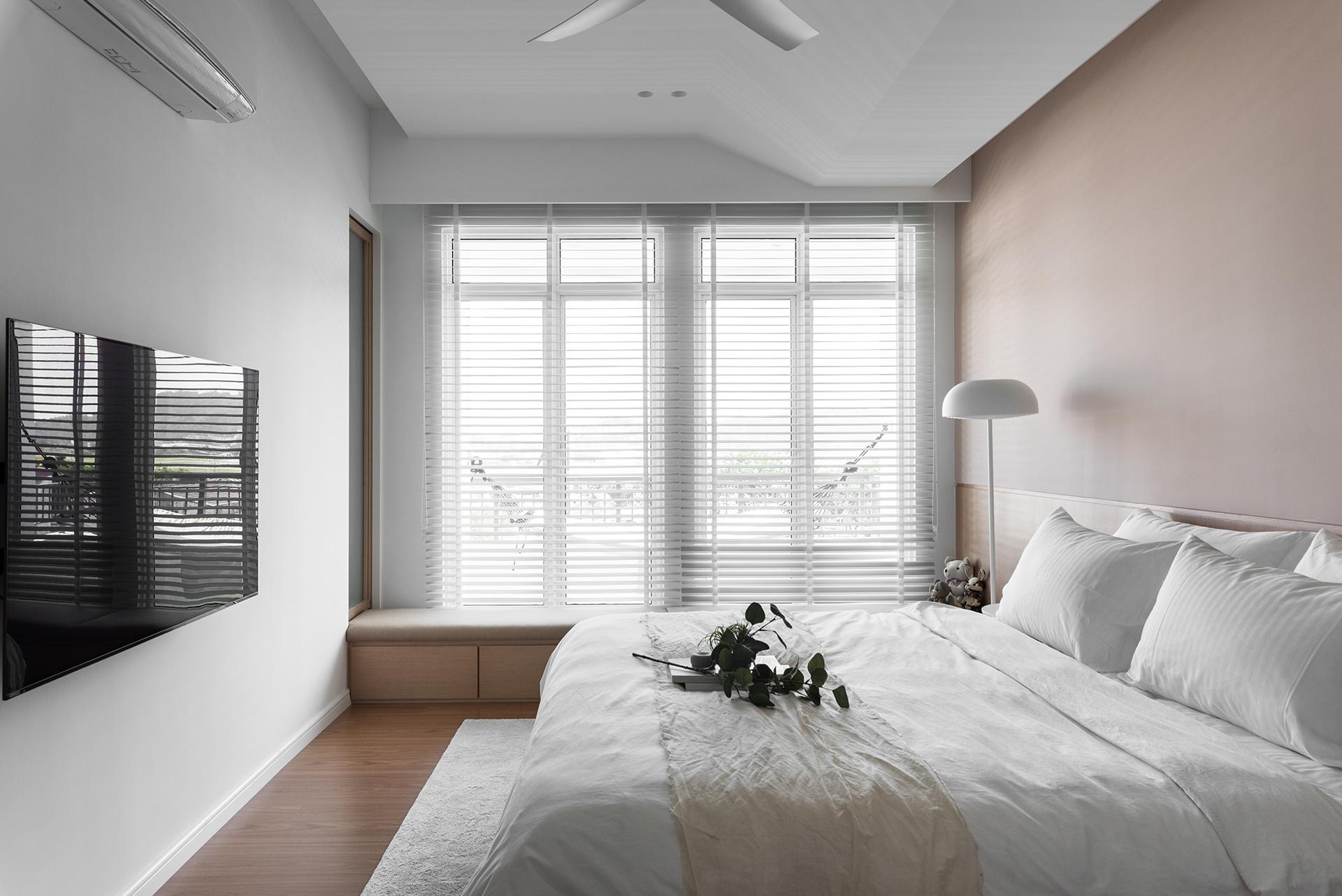 When asked about his favourite feature of the house, Jo-Vern points to the trim less recessed lighting fixture that is often overlooked. "Visually it looks like the ceiling is punched through, creating a minimal ceiling design," he says.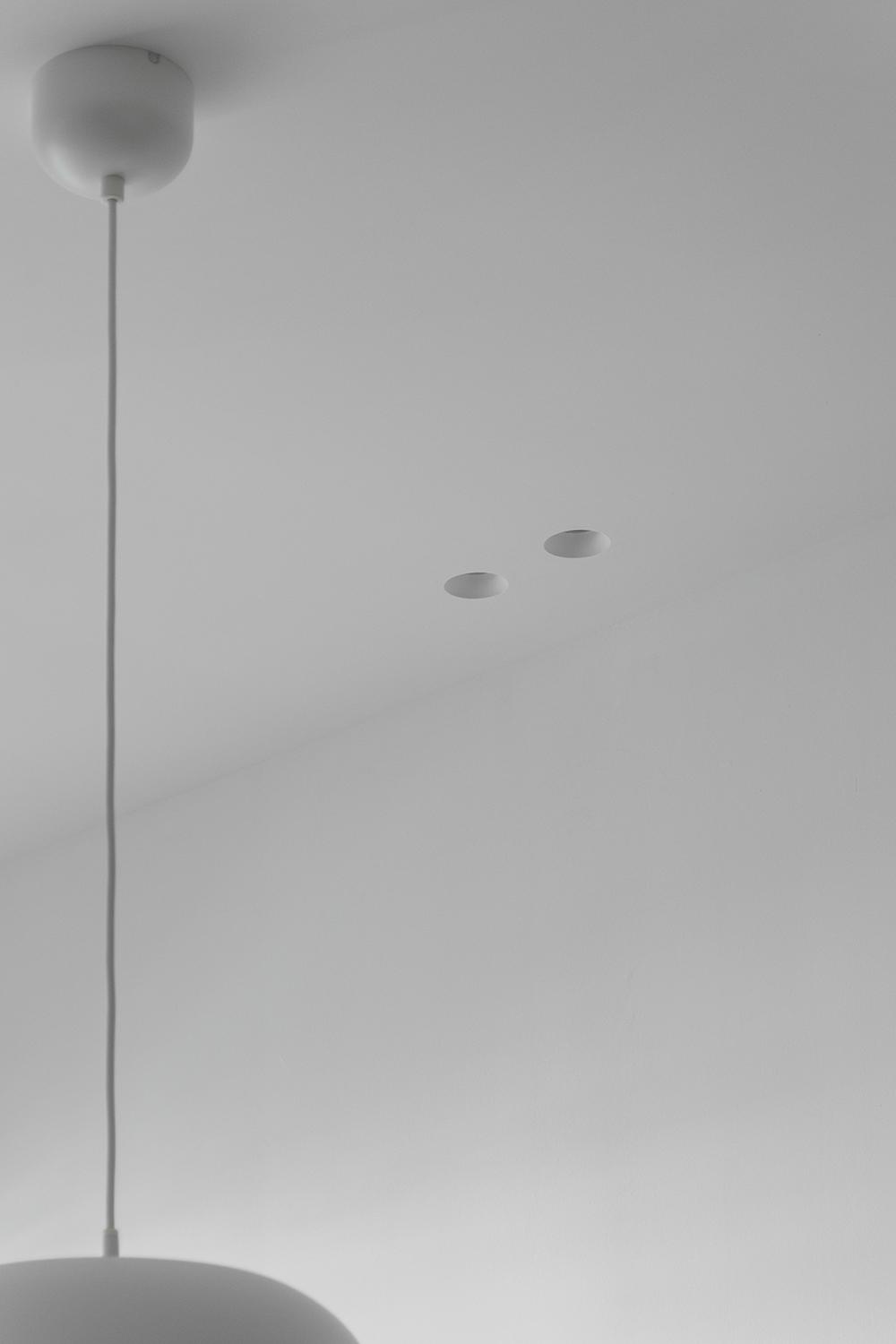 With various custom elements and thoughtful details imbued into the apartment, anyone who steps inside will have their spirits lifted for sure.