"The subtraction of a space is not the purpose," says architect Zhao Yang. "The purpose is to convey my feelings more directly."
'Direct' is surely the sense one gets inside No. 11 Private Yard, the private residence recently renovated by Linjian Design Studio, of which Yang is part.

A linear, single-storey block laid on a plot of land in the Chaoyang District, by the riverside and surrounded by high-rises, the house and its various functions can be demarcated in straightforward fashion: first the tea room, then the corridor, next the dining area, followed by the kitchen, and finally the bedroom and study.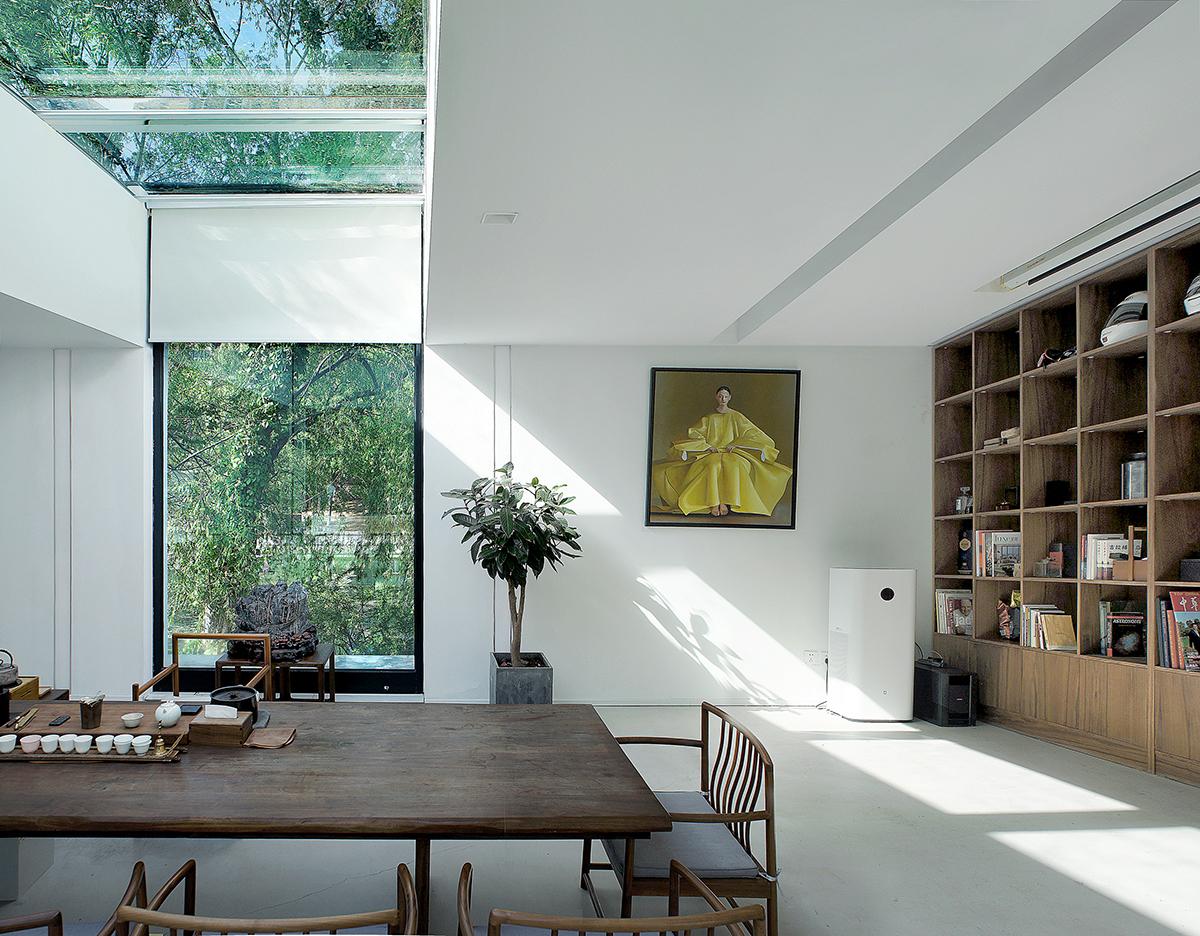 Not to declare the house plain, or boring, or any of the sort. On the contrary, the simplicity of its design is reflective of a deeper, more thoughtful process.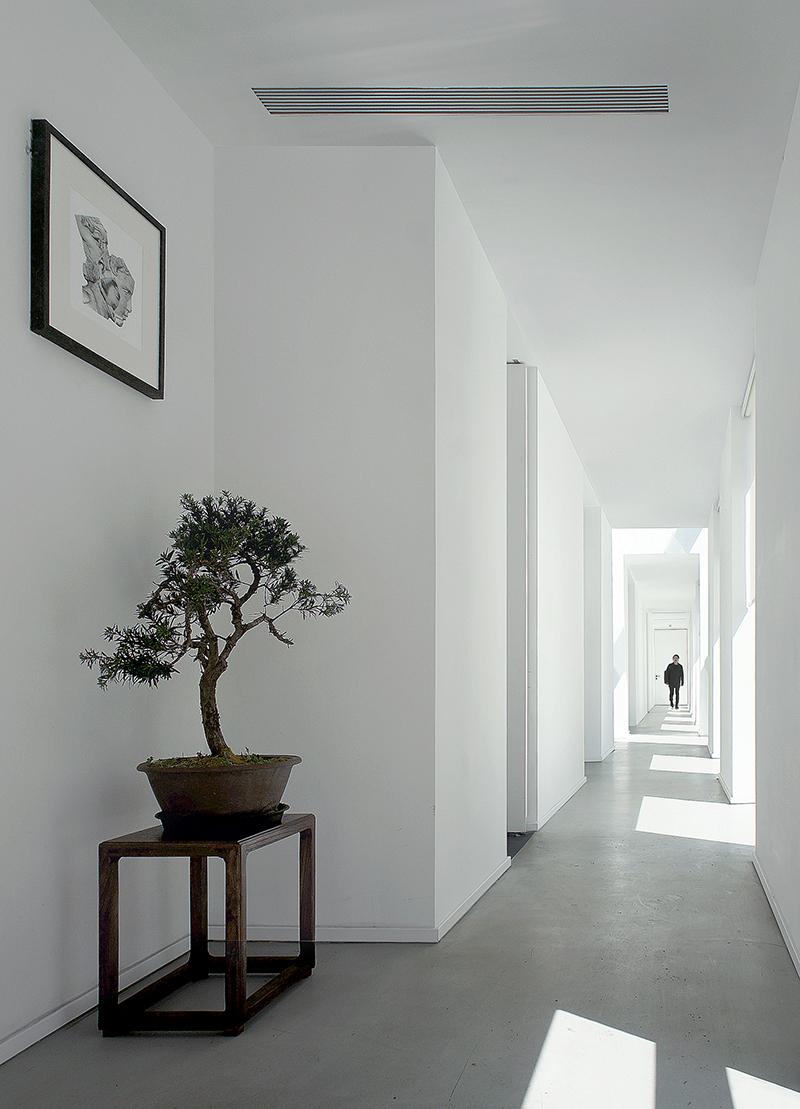 With 3,300sqft of space that functions like a private club, where the owner lives, works, and also entertains guests and hosts friendly gatherings, Yang wanted to ensure the resulting space would be conducive to both incredibly social as well as incredibly private functions.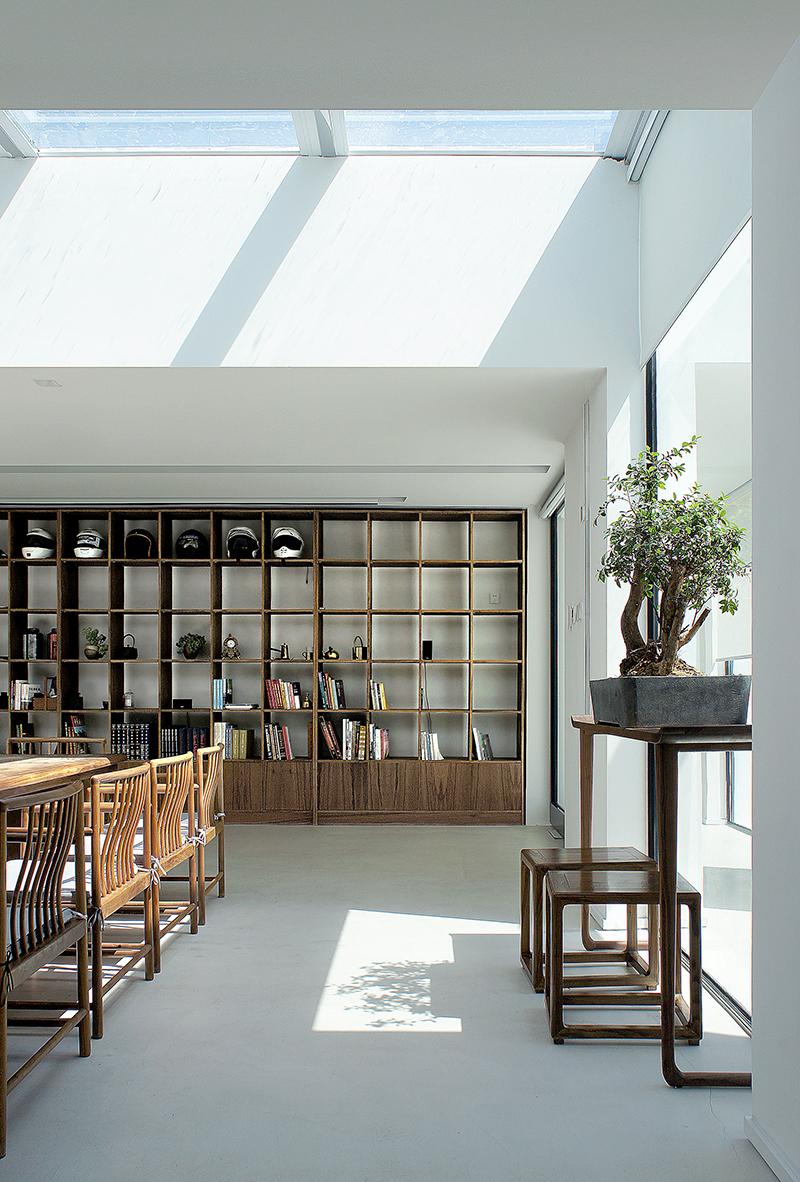 The interiors, thus, follows a progressive flow, with the most public areas preceding the more private ones, as one enters the abode.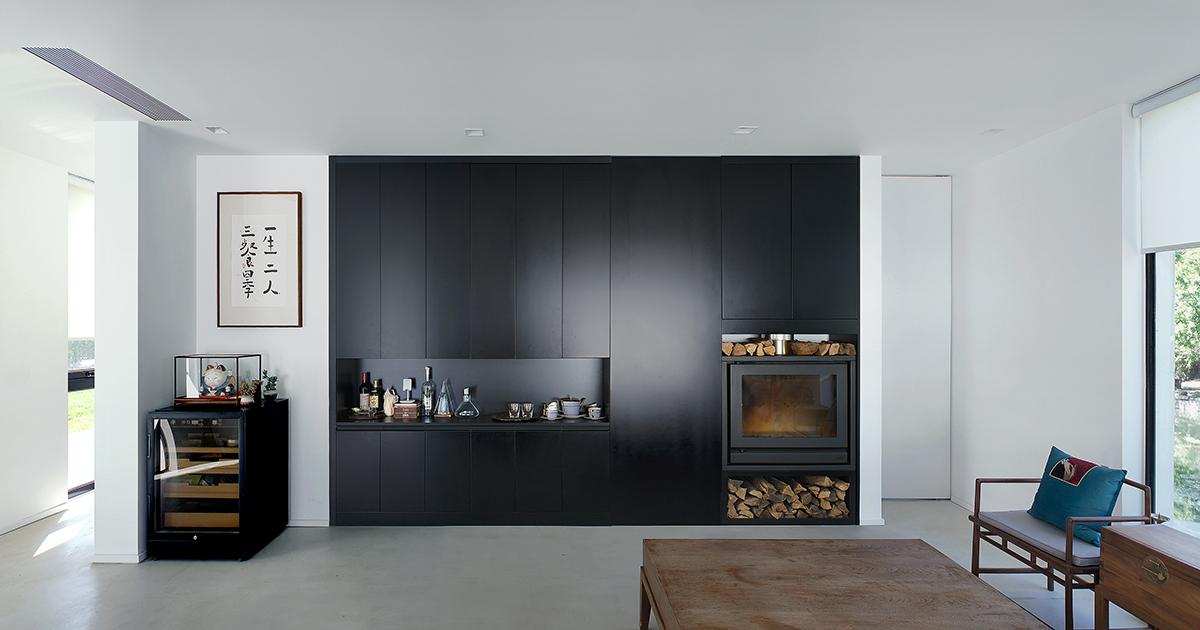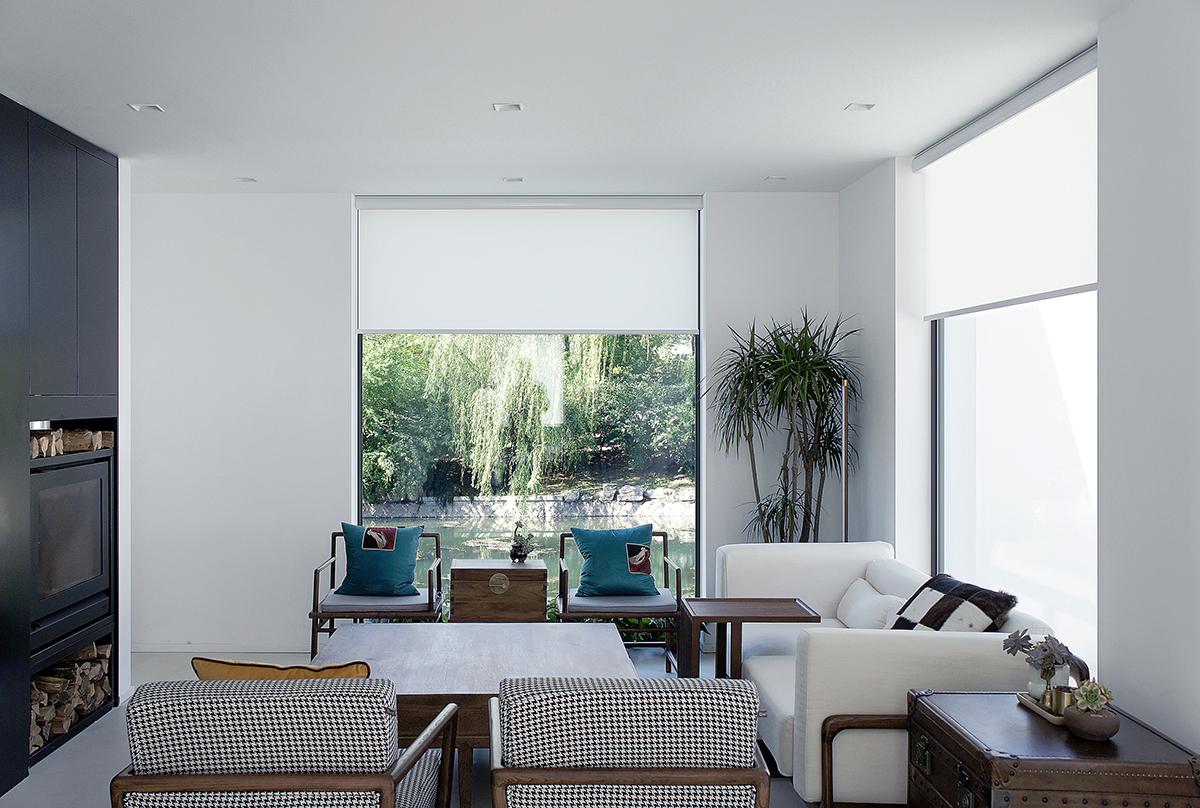 A tea room greets guests upon entry. It's the most open portion of the house, with floor-to-ceiling glass windows and skylights, allowing daylight to cut in. From the inside, one can see the front yard all the way to the river. Electric shades help block out harsh light during the summer.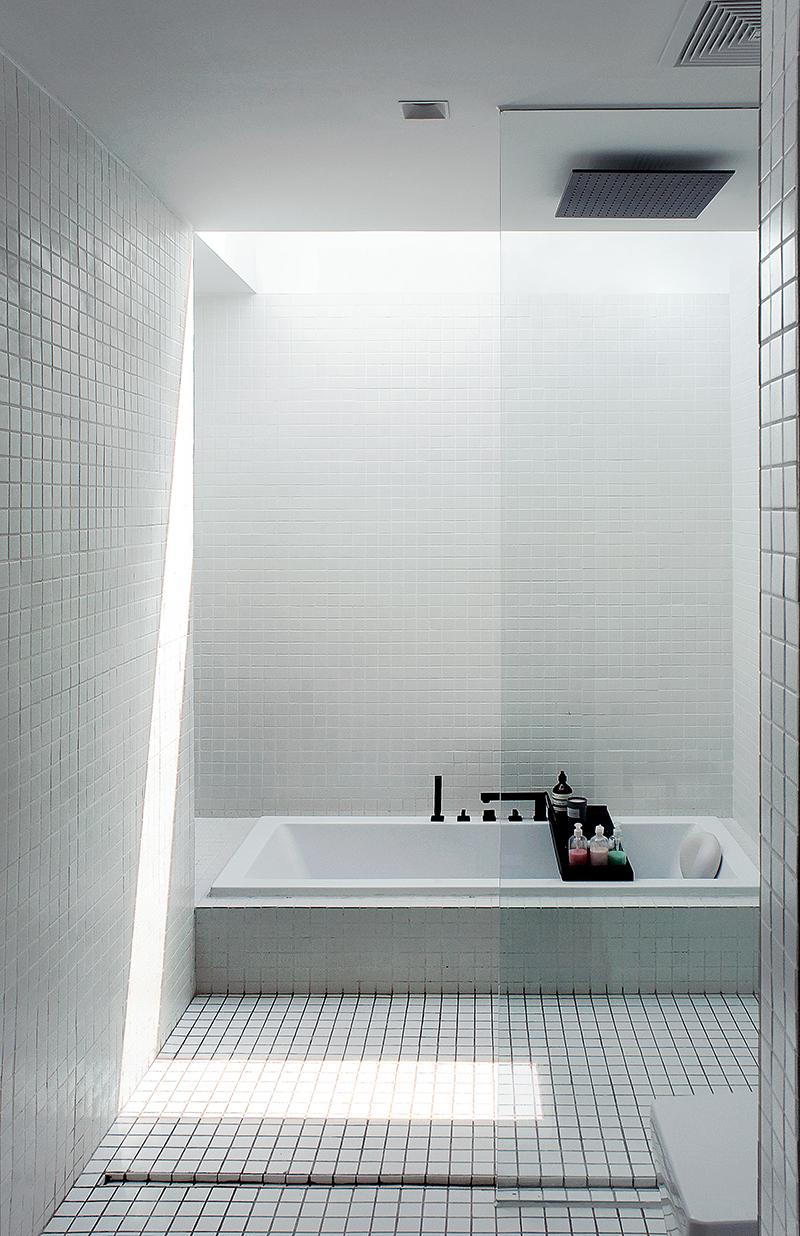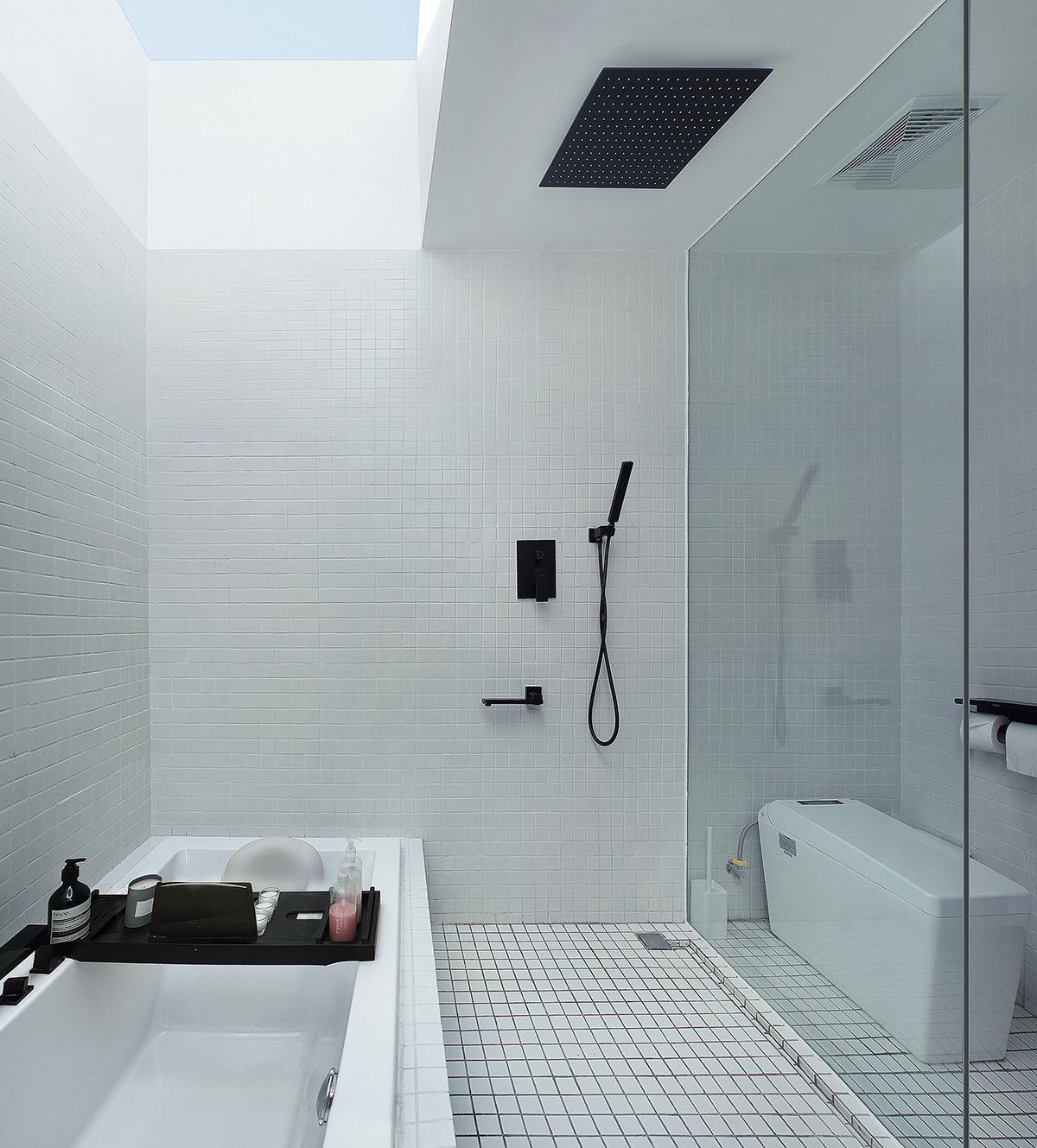 From there, a corridor that runs the full length of the home connects the tea room to other areas in the house.
There is a dining room, featuring artificial and ambient light, strategically placed to light up the table and emphasise the spatial dynamic of the room.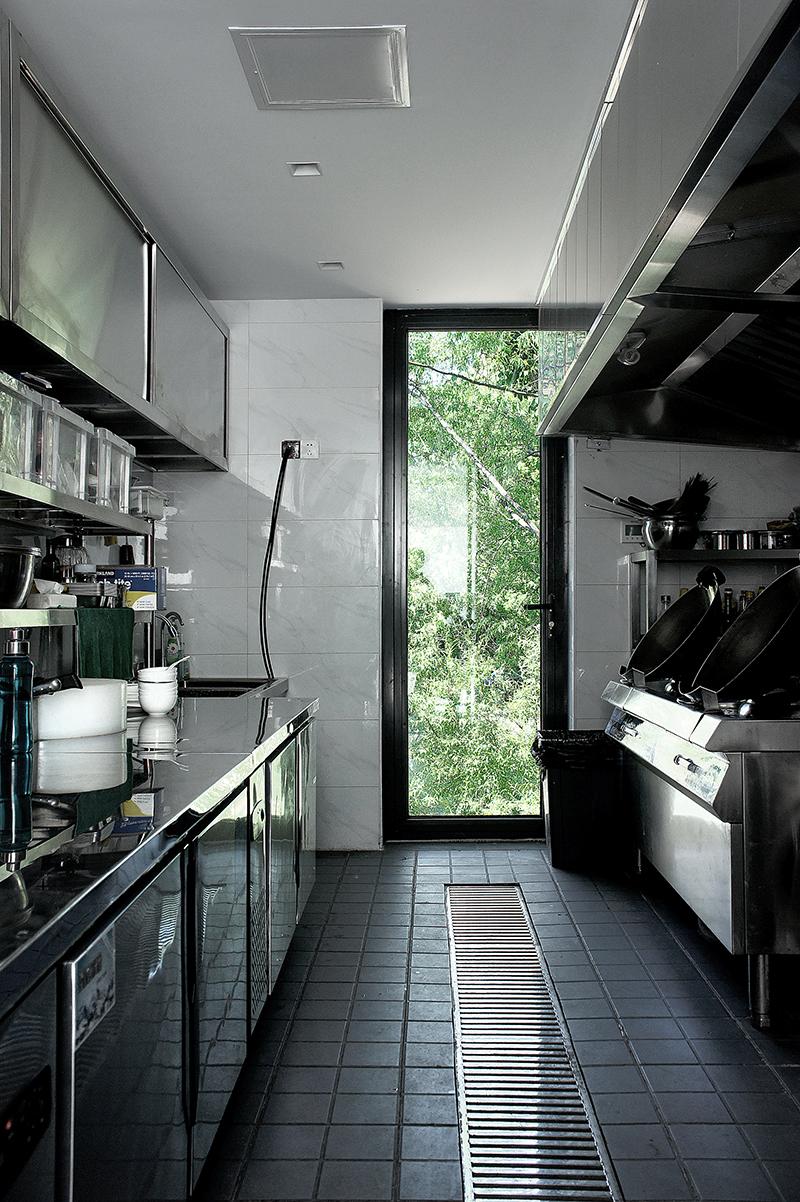 A well-stocked and well-equipped kitchen features an opening to the backyard, which also brings in views and sounds of the river nearby.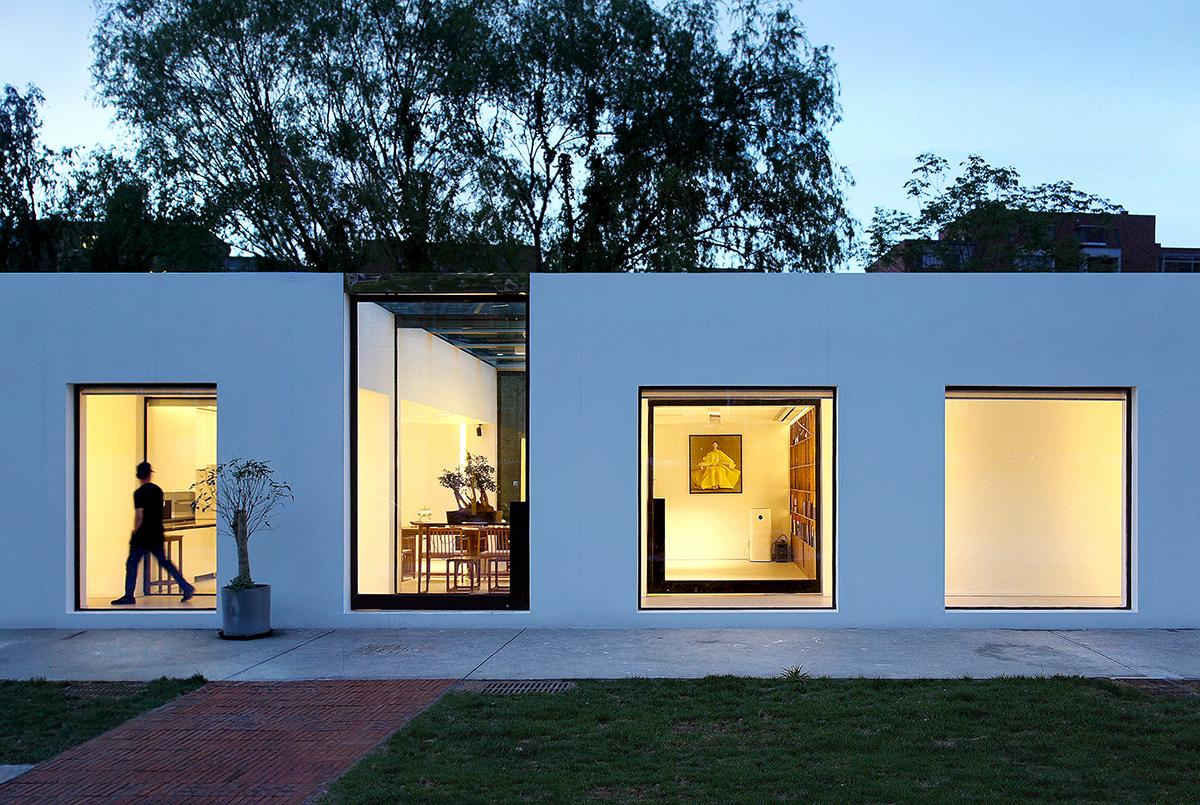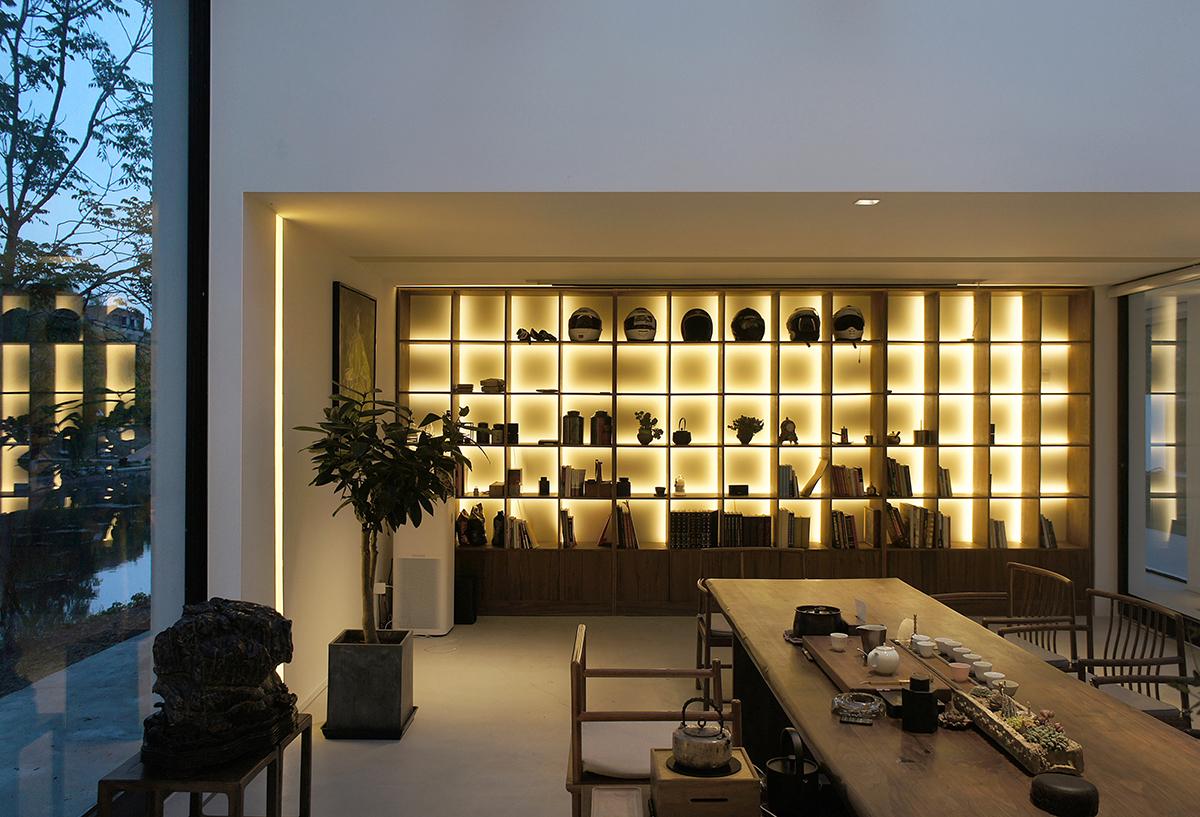 The most private areas – the study and the bedroom – sit on the same side of the house as the other rooms, but tucked deeper in, separated by storage and living areas.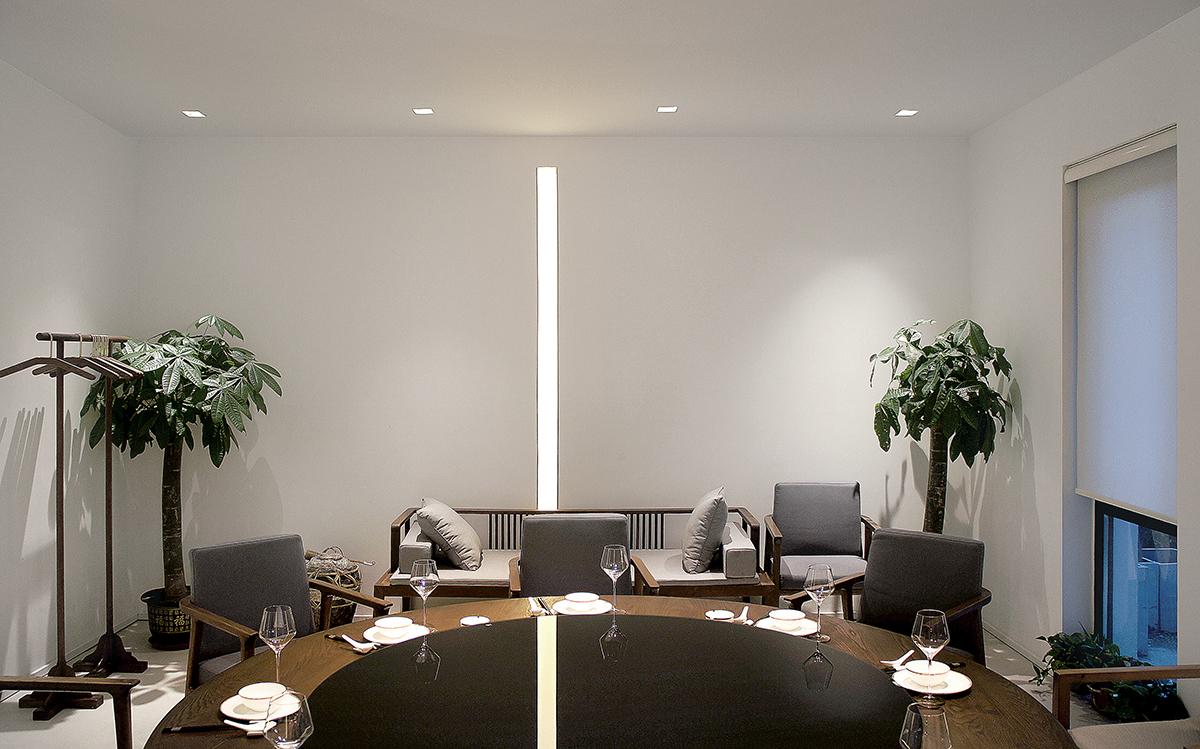 Thoughtful and practical, with restrained interior touches, the house recedes into the background of life, and lets its purposeful structure speak for itself.