The first scenery your eyes see when you wake up in the morning can affect your mood for the whole day. Imagine how that will be if you can wake up every day surrounded by beautiful mountains and clouds.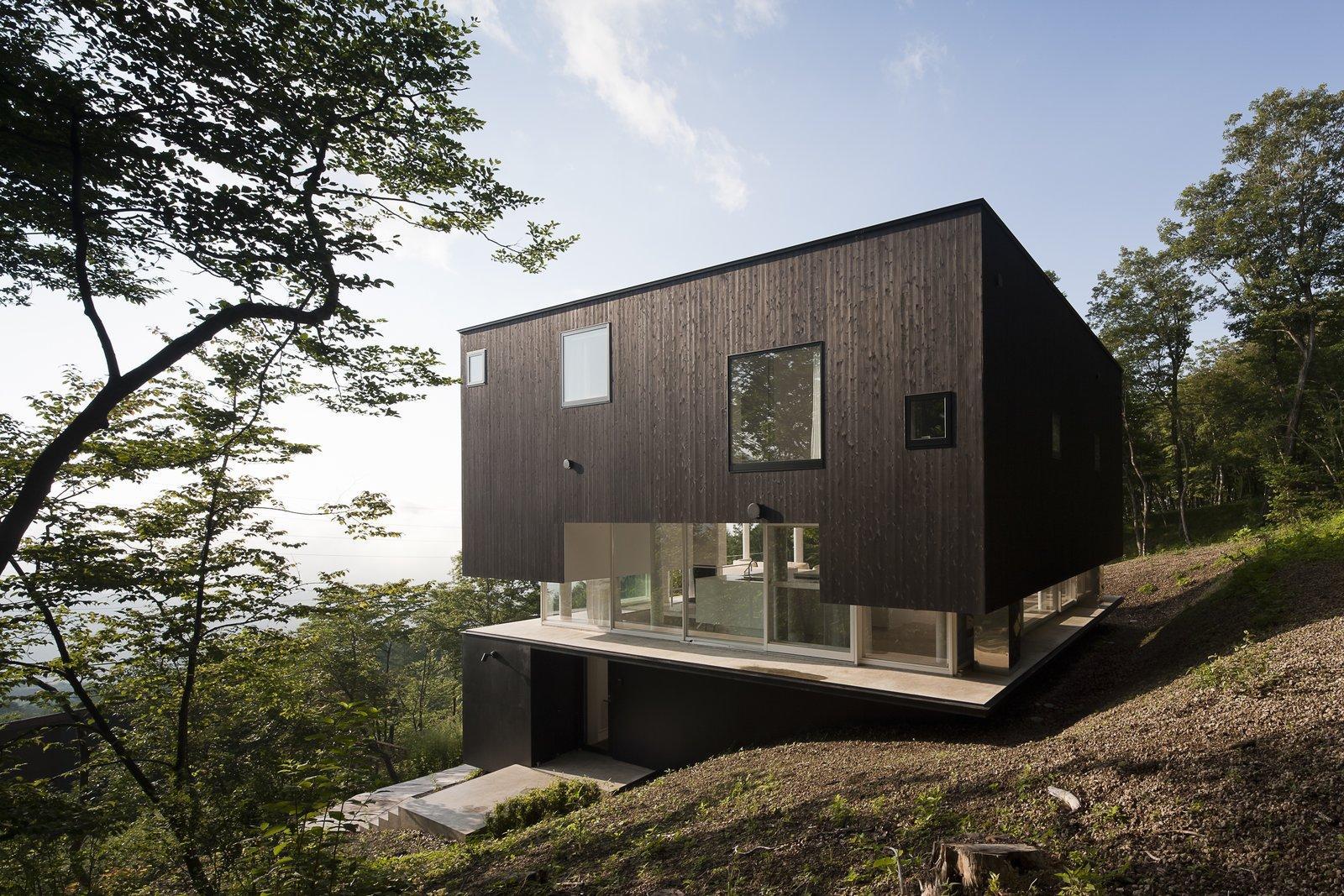 Villa in Miyama, built at eye level with the clouds may realise many people's lifelong dream of owning a quiet refuge overlooking picturesque landscapes. Endo Architect and Associates constructed a cubic wooden stack house, with a volume of 9.9 by 9.9 metres, located in Karuizawa, a rural town in Nagano Prefecture. The home's lower level is flush with glazing that reflects the picturesque scenery - rolling mountains, the shifting sky, and clusters of trees.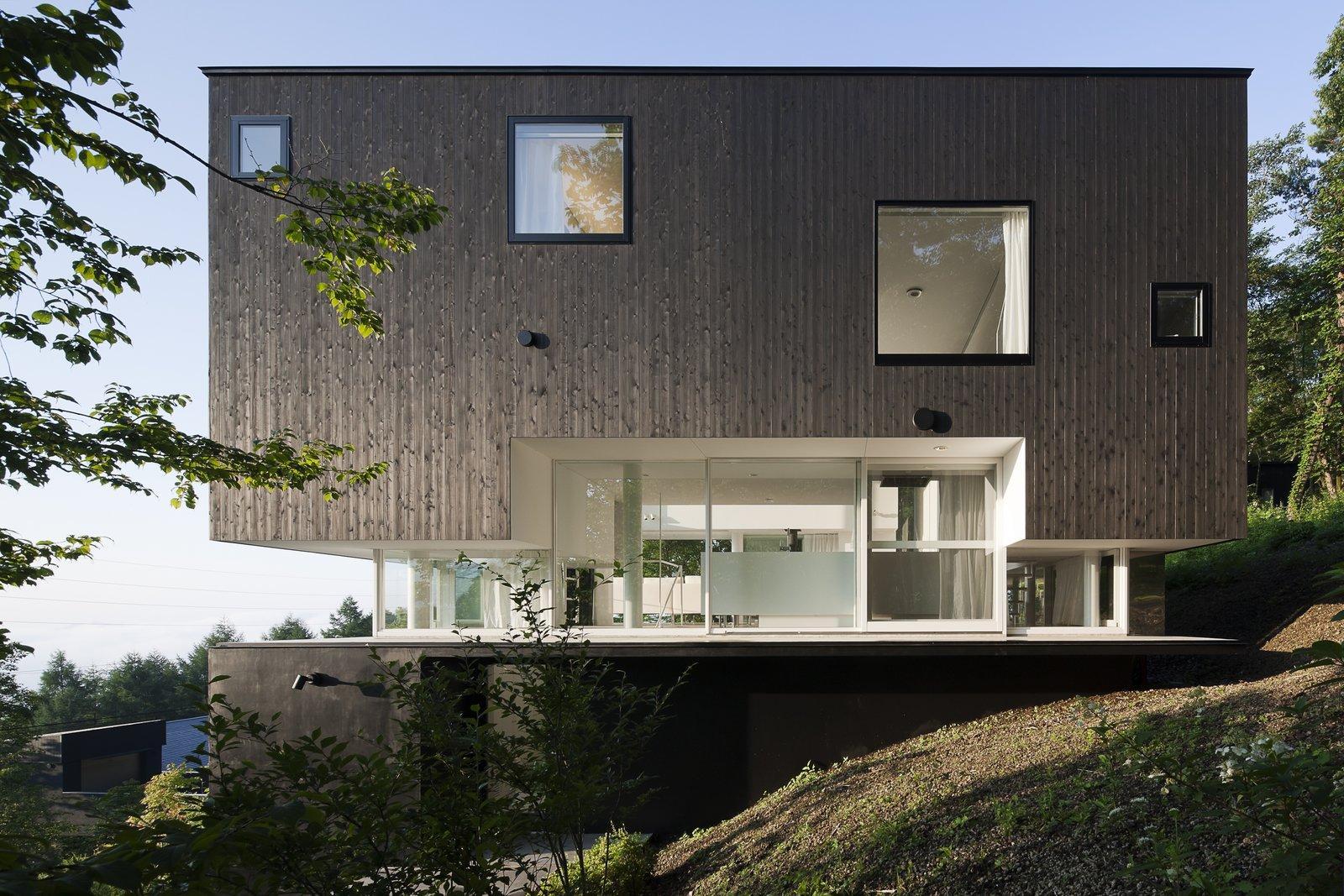 Upon entering the house, the public areas are entirely painted in white. The living room and dining room are completely exposed, except for two walls that shield the staircases, drawing the eye to the expansive windows and the landscape beyond. A light wood grain floor and wooden dining table are also used to add warmth to the space.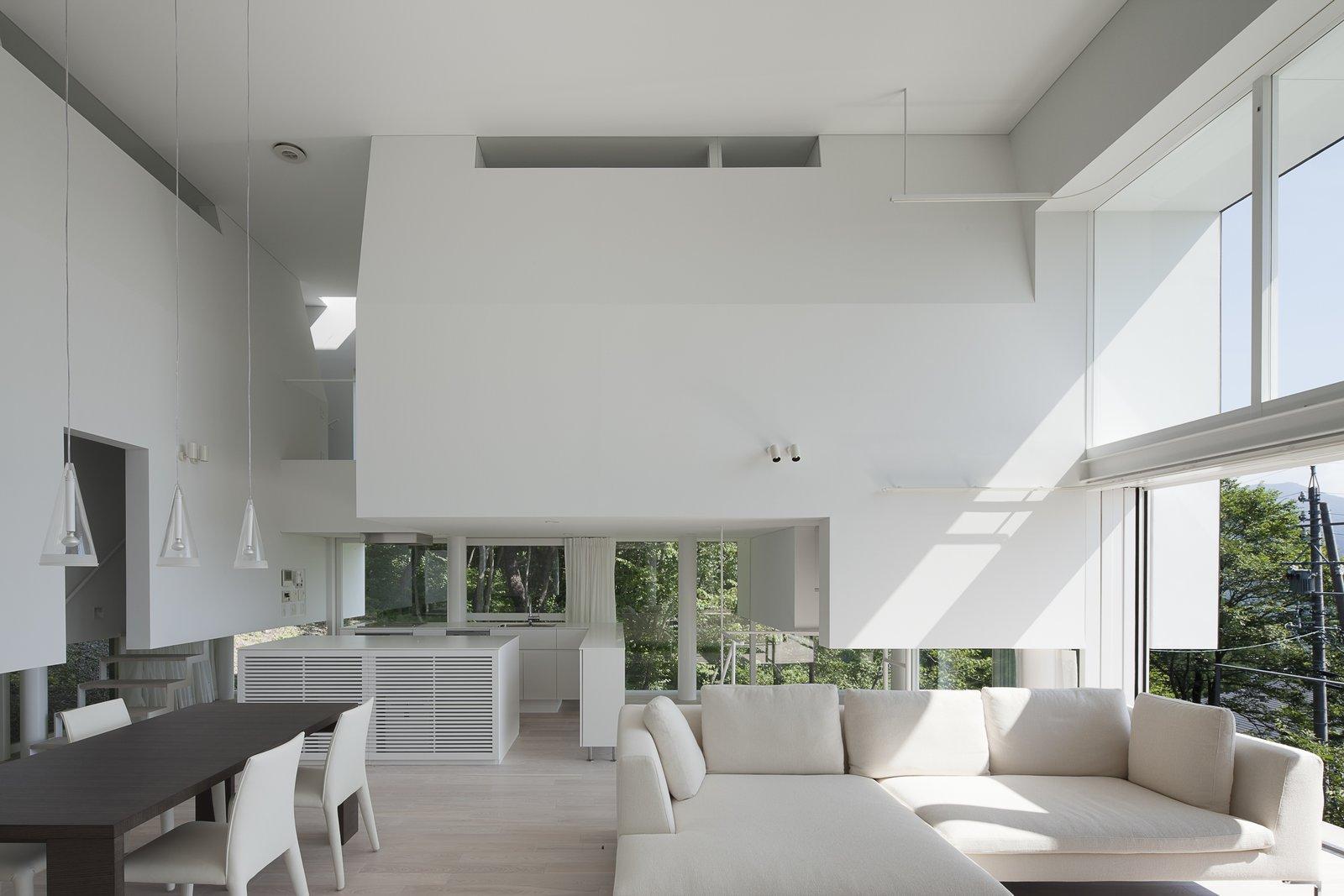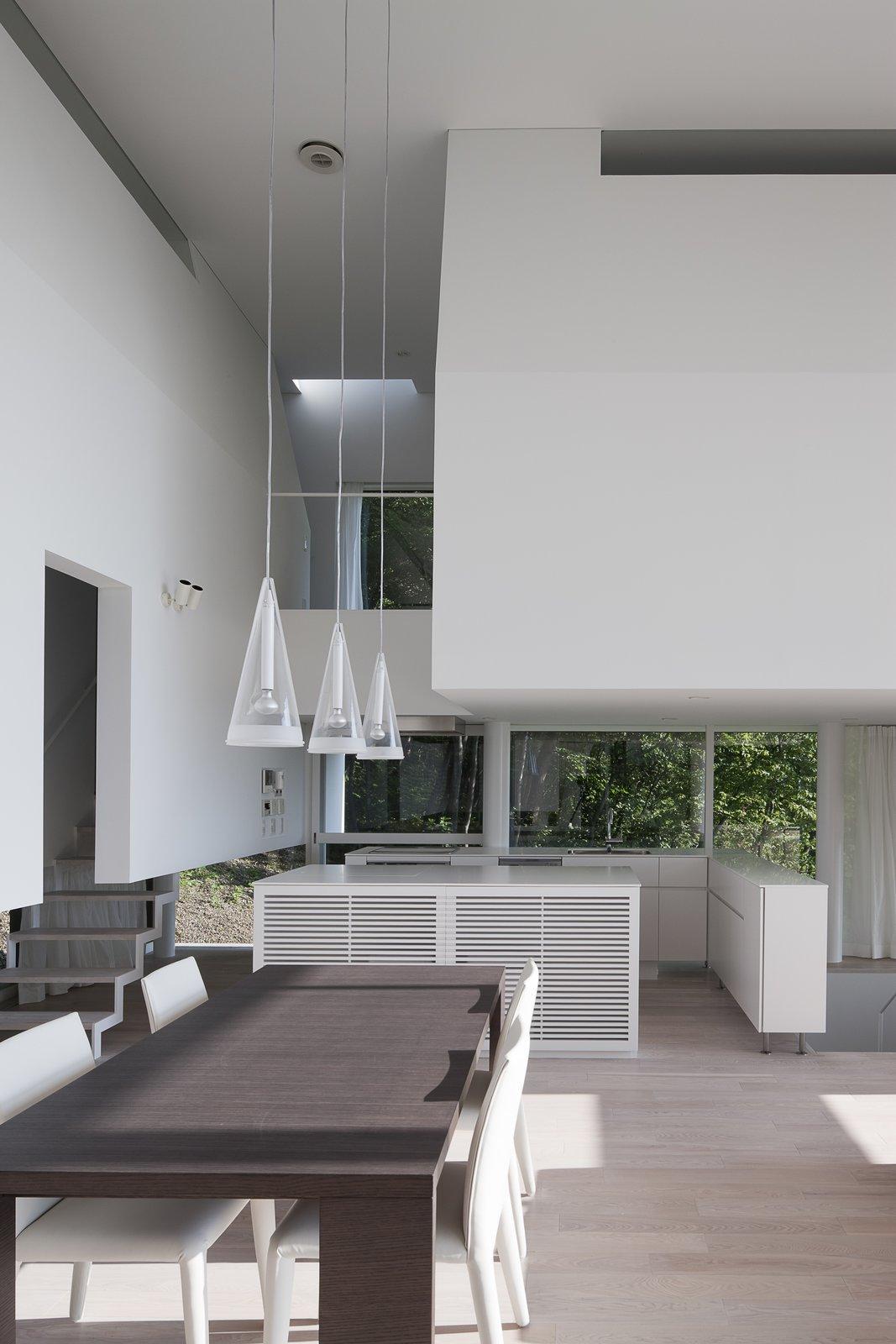 The upper level holds the private areas of the home, including a bathroom, bedrooms, and a library. Hence, even though the house is so open, a sense of privacy is maintained. At night, bright artificial lighting shines through from the indoors to the outdoors, illuminating the paths leading up to the home.