You have likely seen numerous snaps of its expansive, galaxy-esque atrium all over your feeds.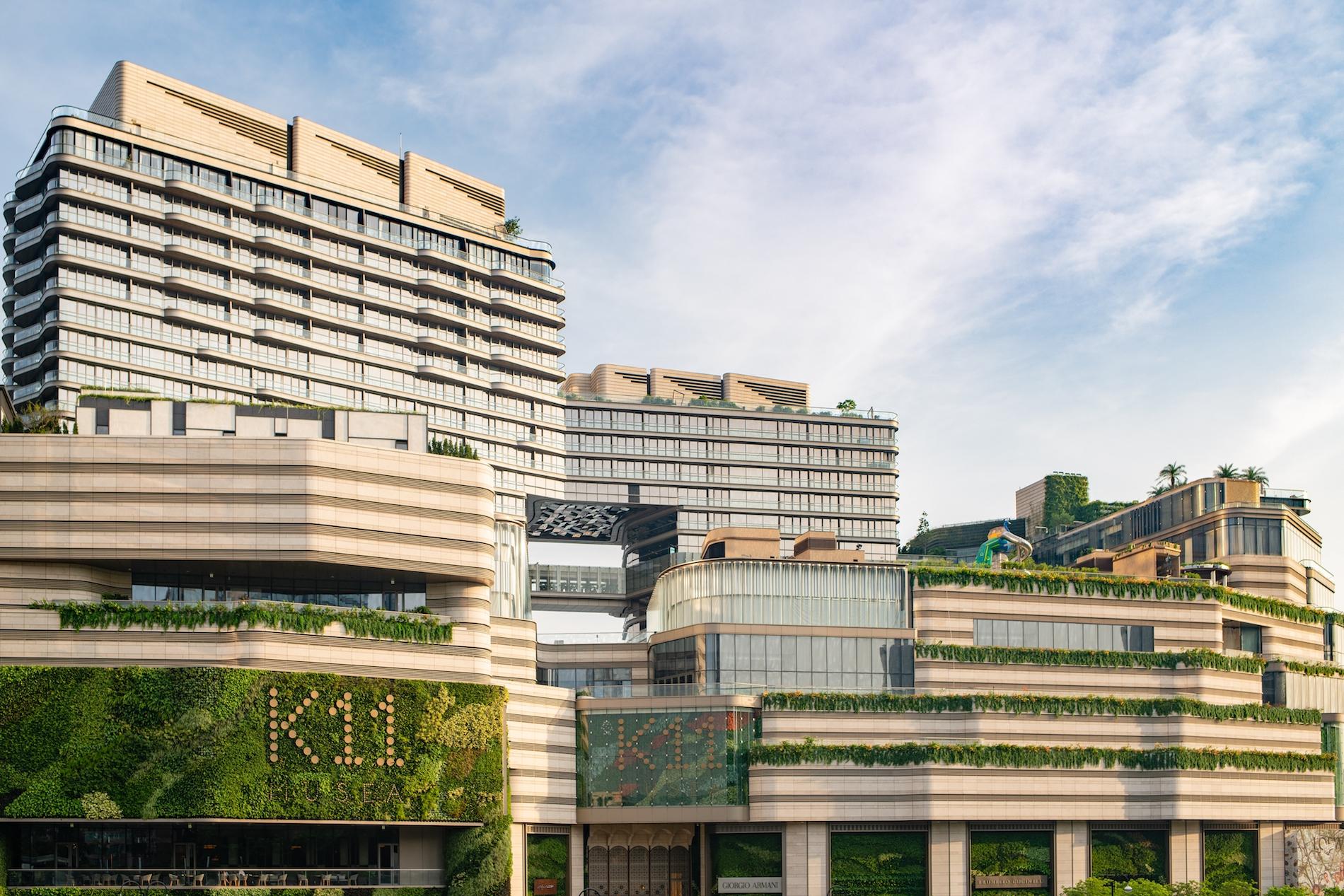 Indeed, barely a month since its highly anticipated opening, K11 Musea, the mammoth retail destination conceived by Adrian Cheng and perched along the Tsim Sha Tsui harbourfront, has turned into the city's bona fide mecca of culture, art and all things trendy. Along with a range of top-tier shops, it has also welcomed into it plenty of scrumptious dining options, cultural activities as well as indoor and outdoor art exhibitions.
If you were wishing to casually stop by one afternoon, it might be a case of too much to see, too little time. We highlight a few of the most well-designed and one-of-a-kind spots on our radar that you will love:
Nespresso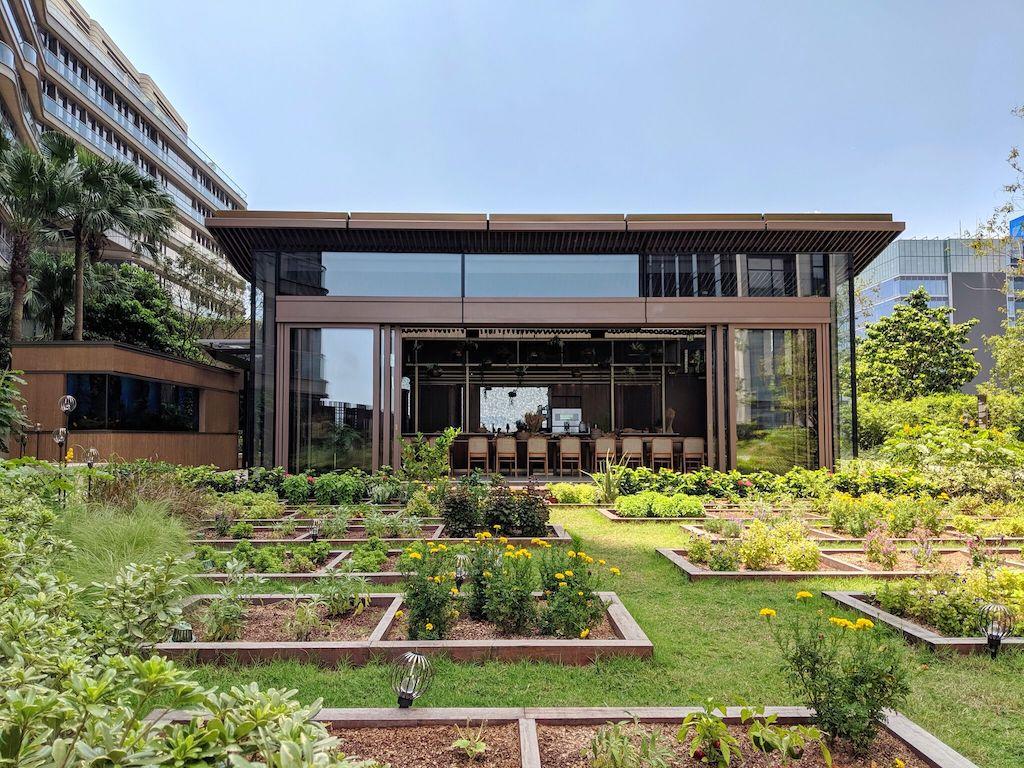 What better way to enjoy a cup of joe than by a tranquil oceanfront surrounded by greenery? Coffee giant Nespresso has launched a new boutique store at K11 Musea that offers just that.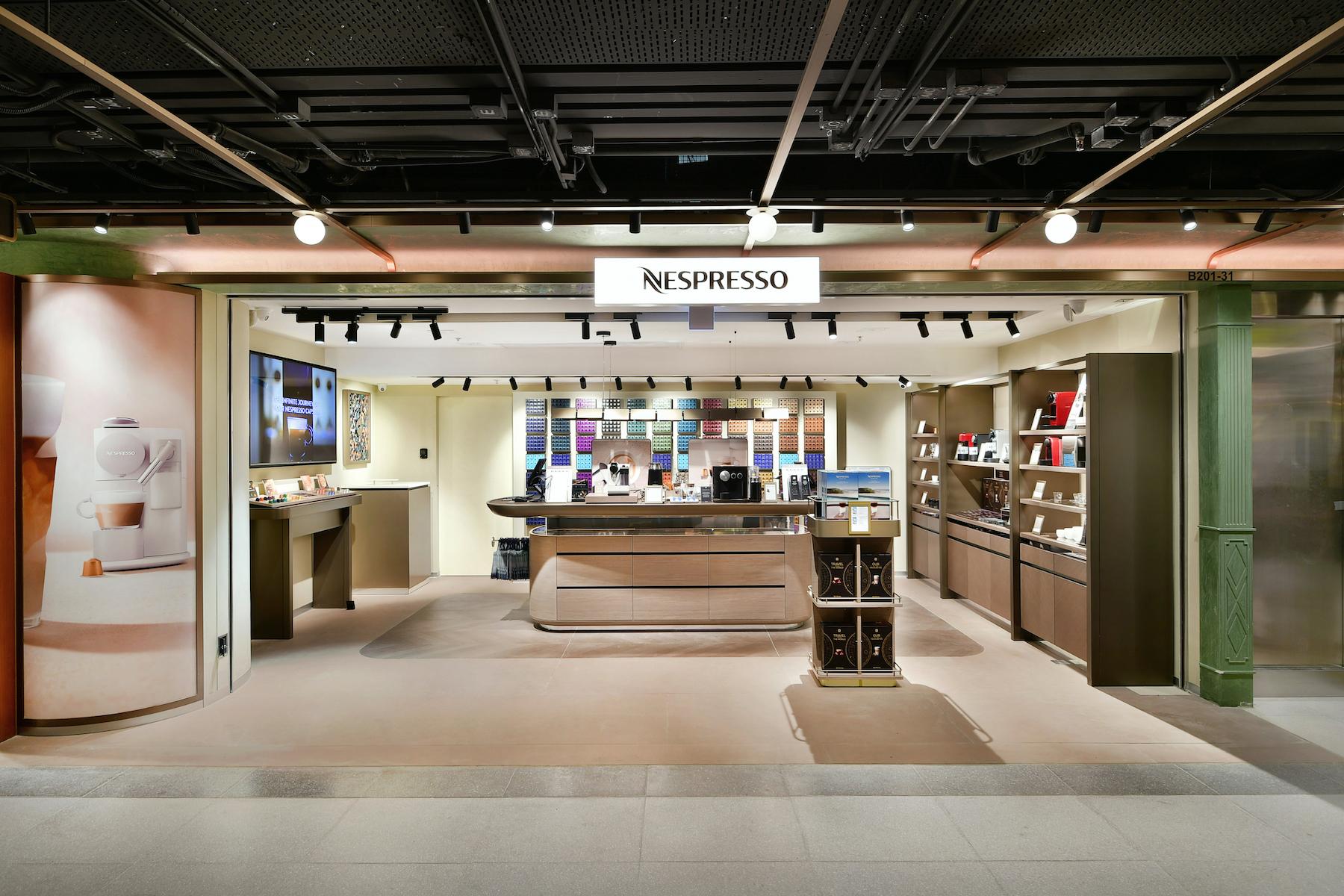 With the mall itself featuring over 50,000sqft of green walls, the 452sqft fifth store of the brand similarly echoes this sustainability-driven ethos. It is decked out in eco-friendly elements such as tabletops made of used coffee grounds and wood sourced from reforestation programmes.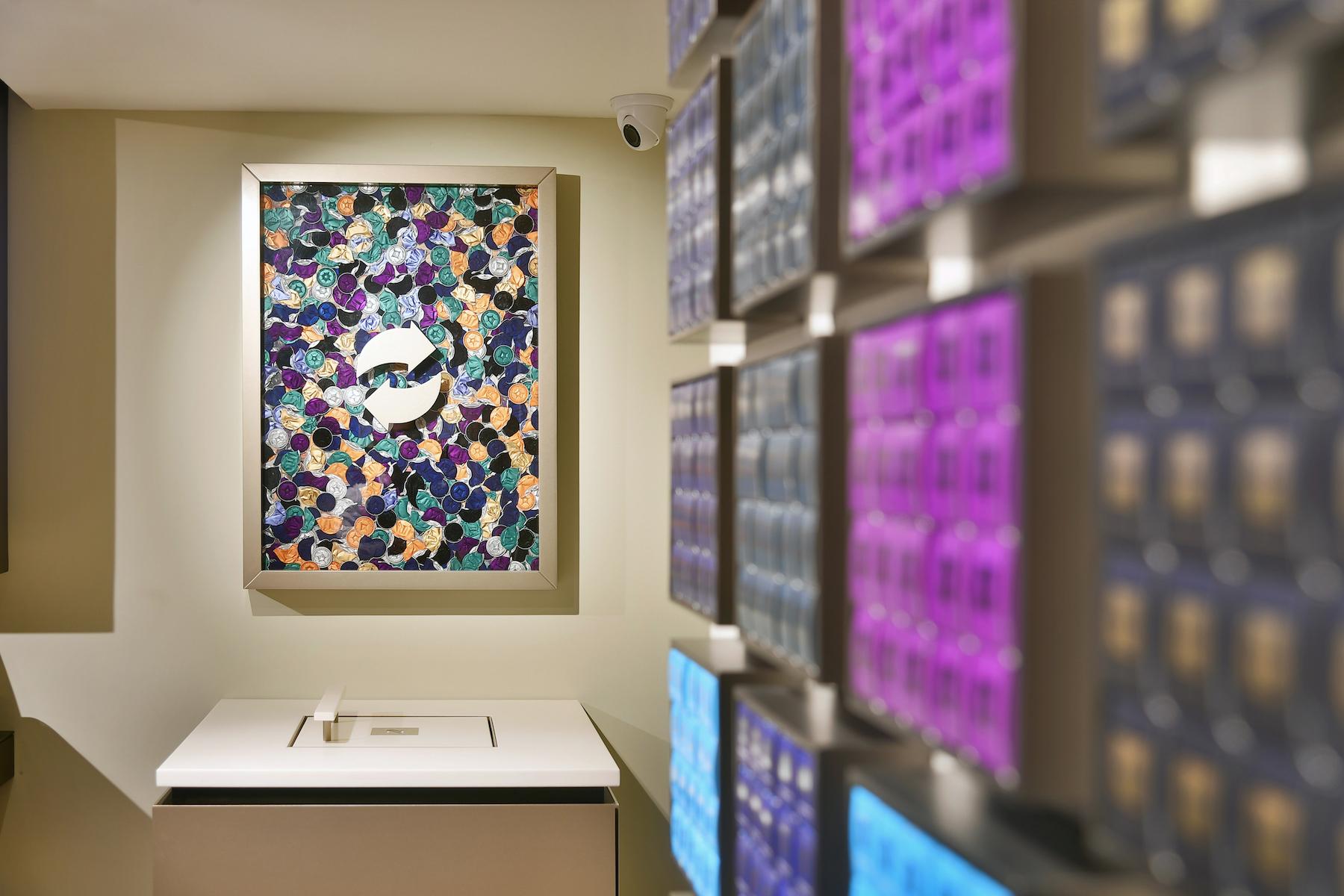 Thanks to its collaboration with K11 Musea's stunning Nature Discovery Park – a garden covered urban biodiversity museum and sustainability-themed education park overlooking the ocean – the store is also hosting a range of planting workshops within the space where visitors can participate in urban farming using recycled Nespresso coffee grounds as compost.
MoMA Design Store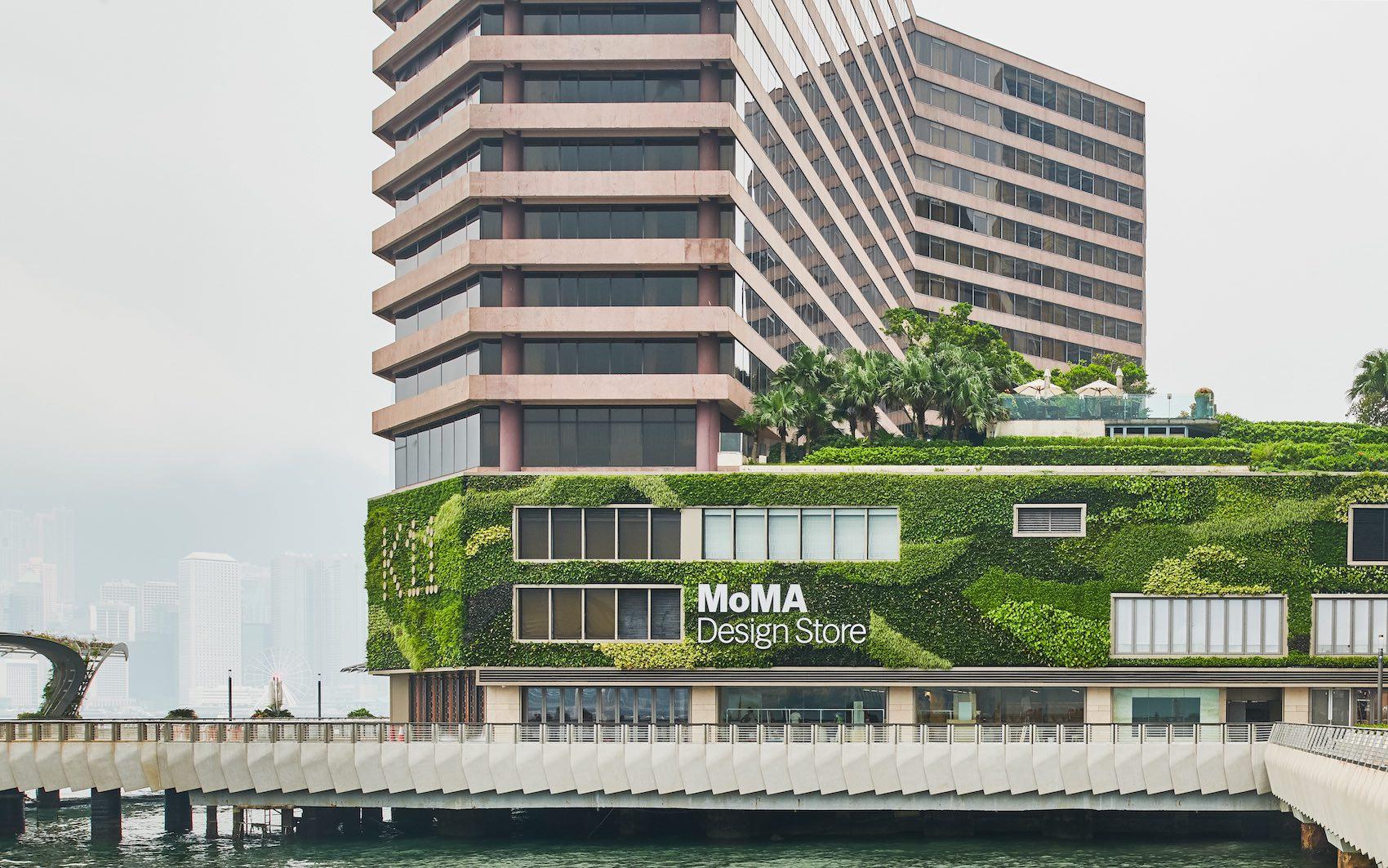 Art lovers, rejoice: an impressive 6,000sqft, the first MoMA Design Store in Hong Kong designed in collaboration with local firm Edge Design Institute, founded by Gary Chang, is in fact the largest in Asia.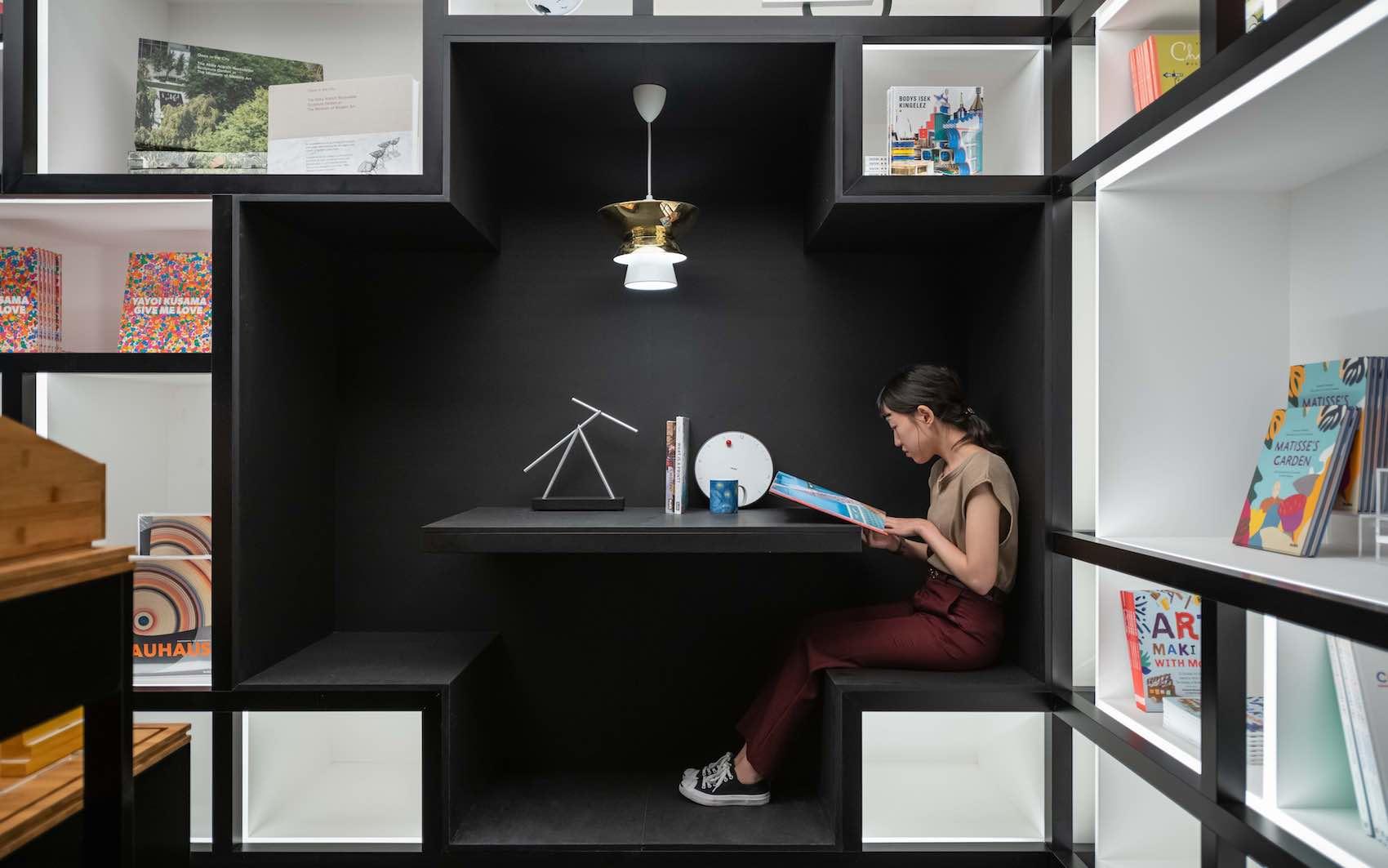 The expansive space, an extension of New York's feted The Museum of Modern Art, serves up a myriad of meticulously chosen merchandise and publications. Many are personally approved by MoMA's curators, some are represented in the Museum's design collection, and there are also plenty of MoMA exclusive products.
KiKi Noodle Bar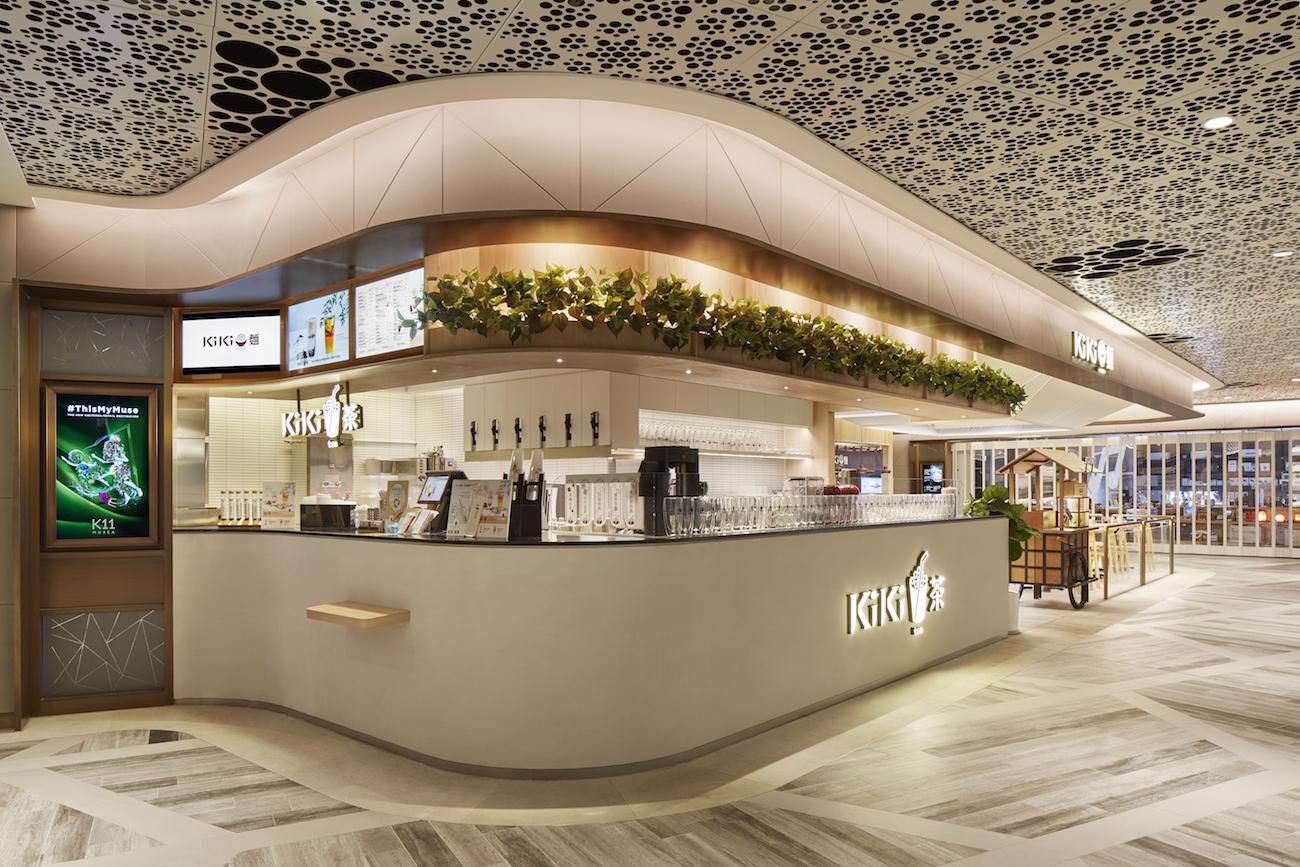 Hailing from Taiwan, the trendsetting noodle bar rides on its successful IFC store to unveil its second store in Hong Kong at K11 Musea, offering its beloved recipes such as sun-dried noodles and Taiwanese bubble teas within a delicately designed 1,300sqft, 42-seat space.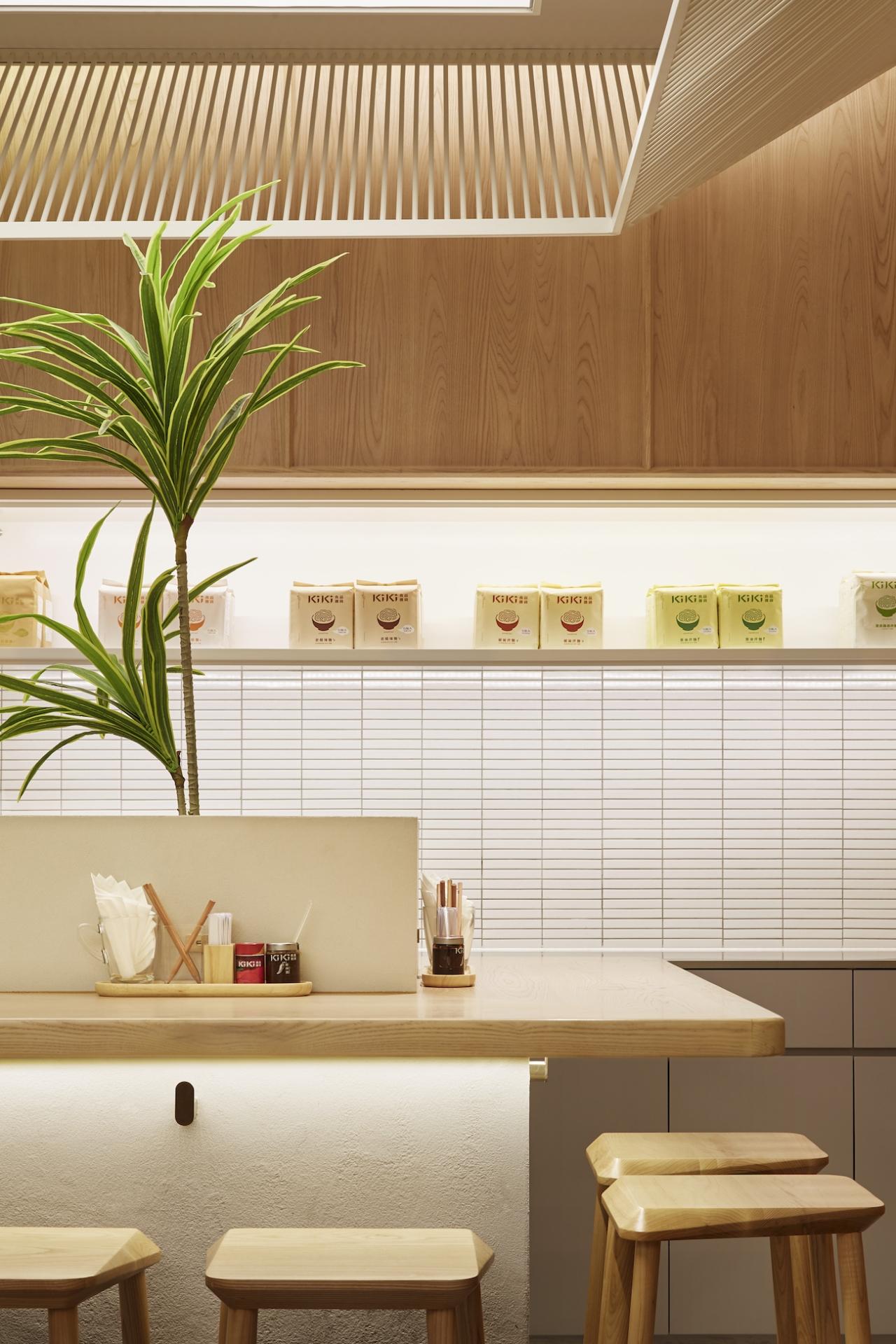 Natural light floods the minimalist décor that is swathed in wood, cement and clay brick, while lush denim curtains and hanging copper lamps inject a hint glamour. Green potted plants complement the wooden interiors while bringing a touch of the outdoors in.
Elephant Grounds
Co-founded in 2013 by entrepreneur Kevin Poon, the café known for their scrumptious coffee, casual American fare and possibly the best (and most Instagram-ready) ice cream sandwiches in town has opened a store on the 7thfloor of K11 Musea, featuring an expansive veranda-like open-air area where you can enjoy the fall breeze amidst a foliage-surrounded cocoon.
Elsewhere, the expansive space is swathed in wood with a range of multi-hued skateboards adding to the café's cool and relaxing vibe.
Tumi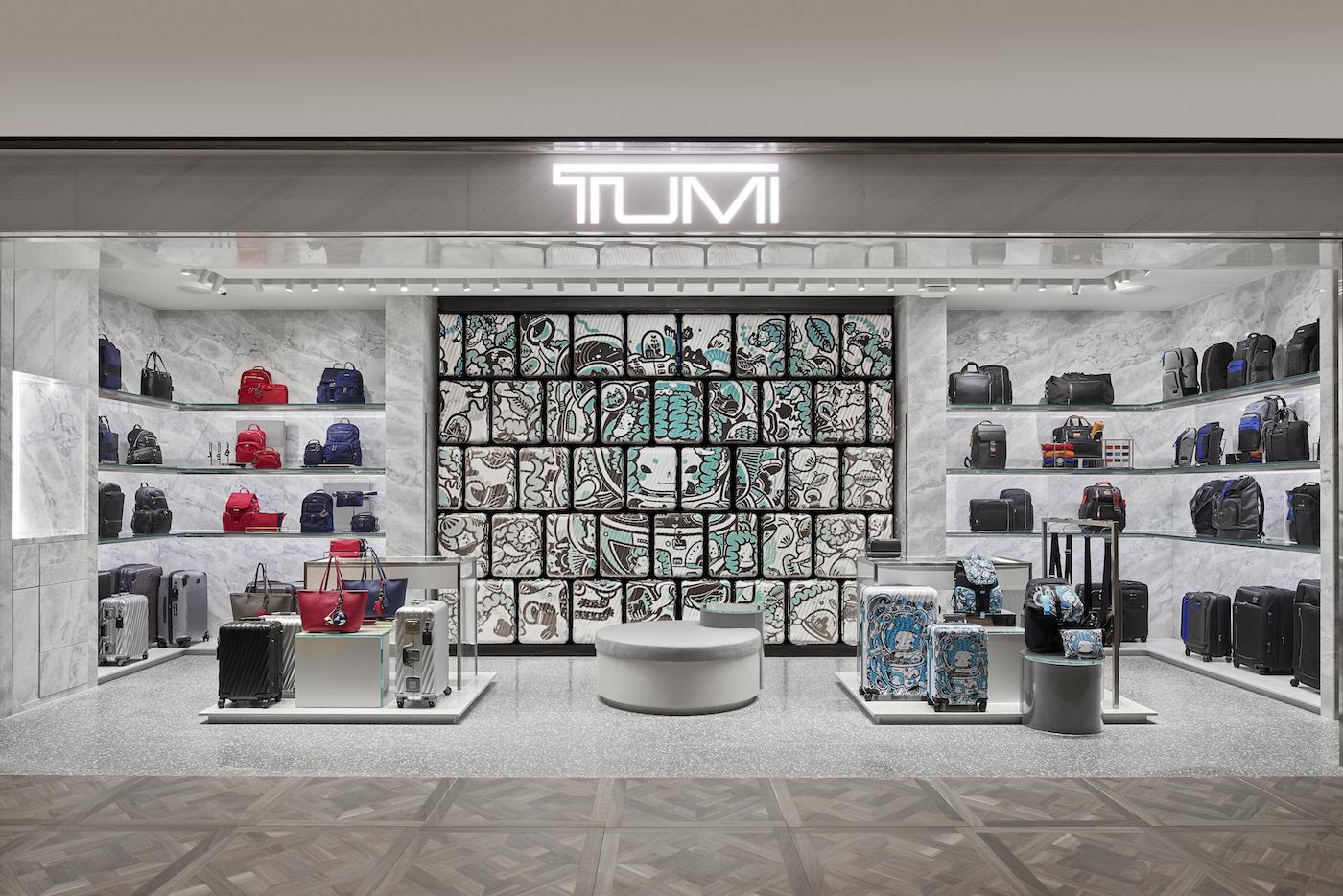 Known for its vibrant, cutting-edge suitcases and bags, Tumi has also injected that same creative flair into its newest retail concept at K11 Musea. A meeting of art, design and technology, it certainly is a departure from other traditional stores you are used to.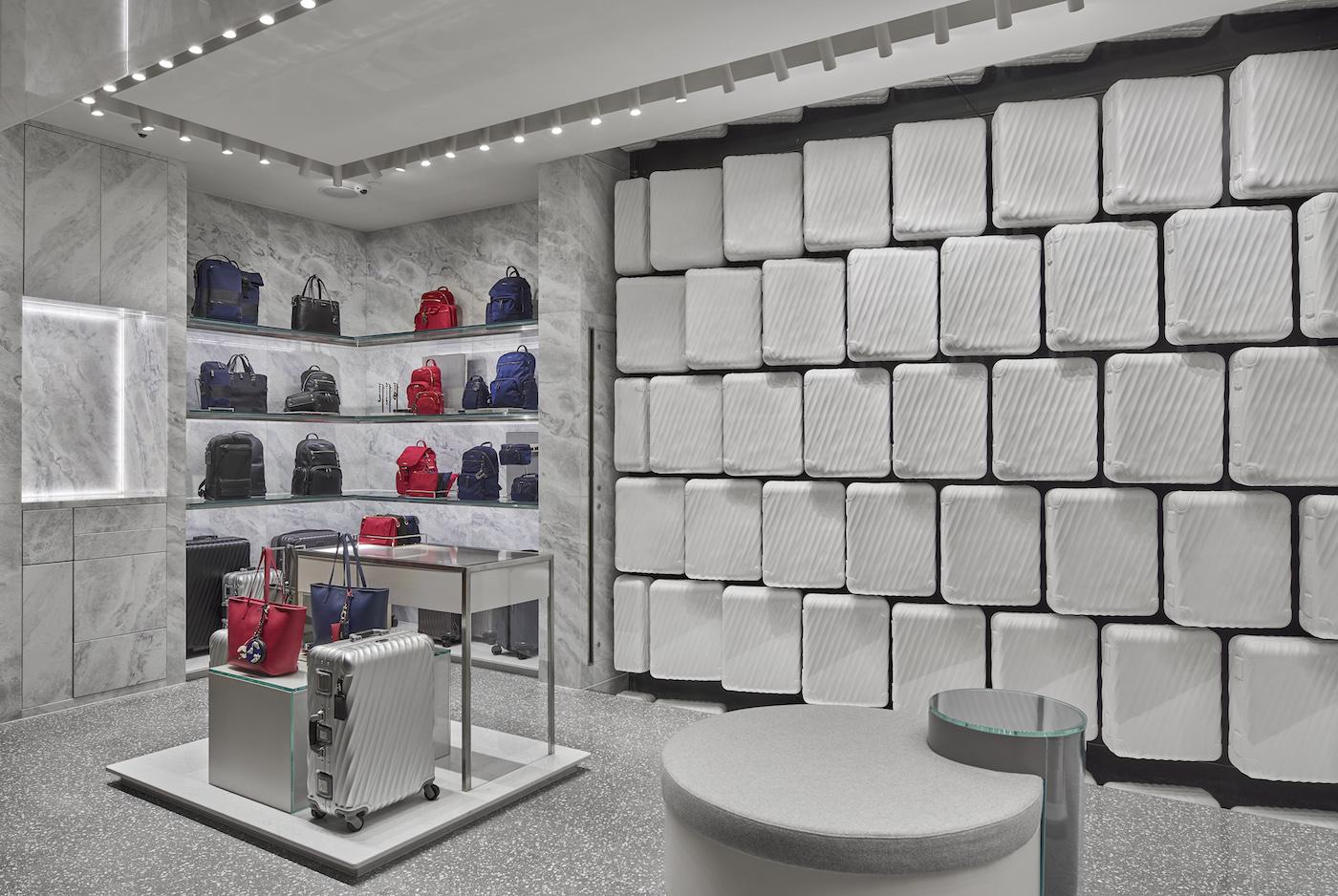 Designed in partnership with Hong Kong-based multidisciplinary design studio Studio Cassells is the store's highlight: a custom, kinetic wall made from 45 sculptures, each resembling a suitcase inspired by the brand's 19 Degree Collection, takes pride of place as the store's backdrop. The traditional storefront window instead moves to the back, elevating the visual impact of this feature wall.
Le Cordon Bleu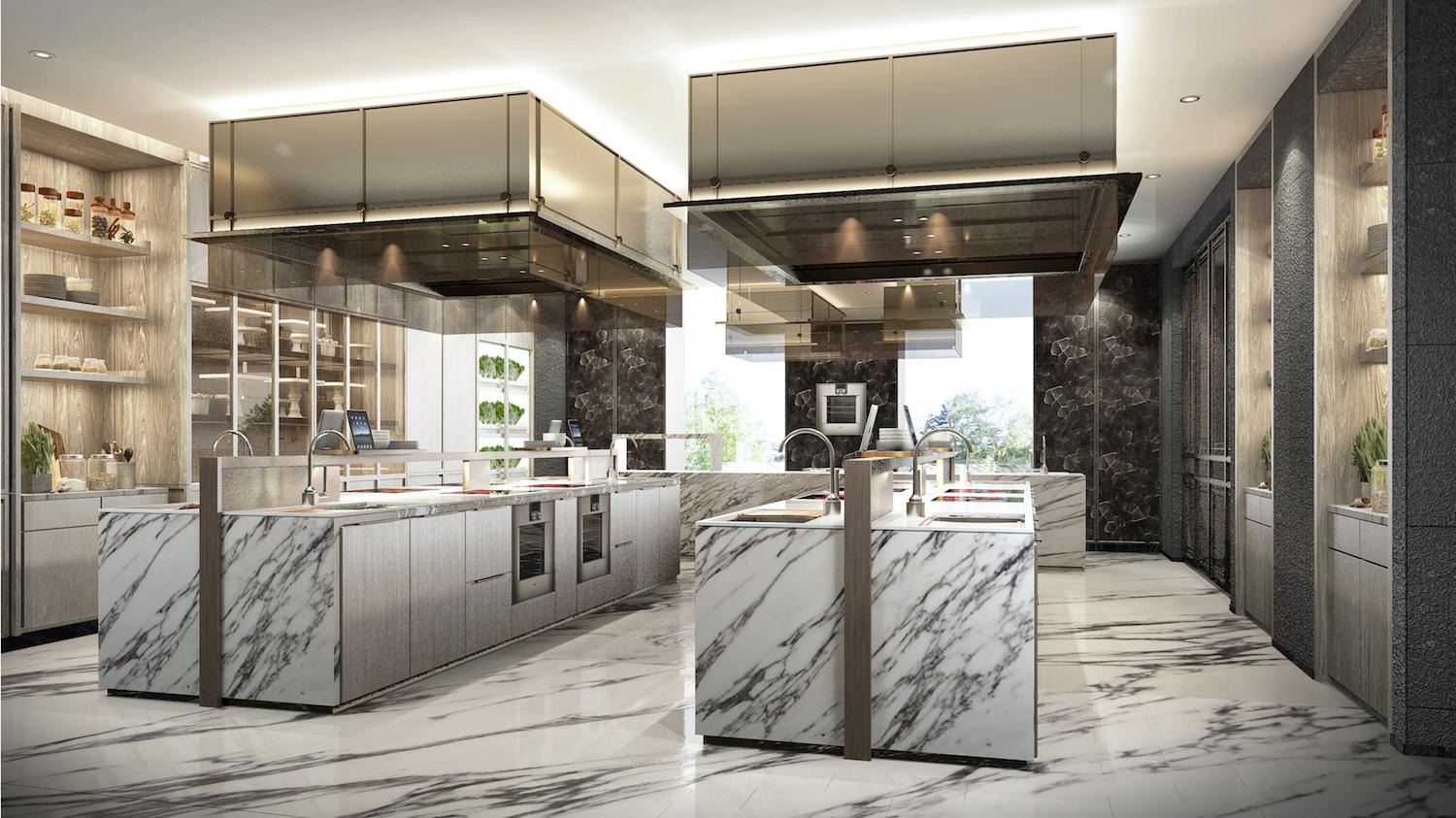 The prestigious Parisian culinary institution and academy has finally made its way to Hong Kong's shores to offer exclusive, tailor-made culinary courses hosted by its master chefs. Part of a three-year partnership, which aims to cultivate the city's gastronomy culture, these courses will take place at the stunning A. Gastronomy Lab, an elaborate state-of-the-art space within K11 Musea envisioned as an incubator for Hong Kong's next generation of cooking talents.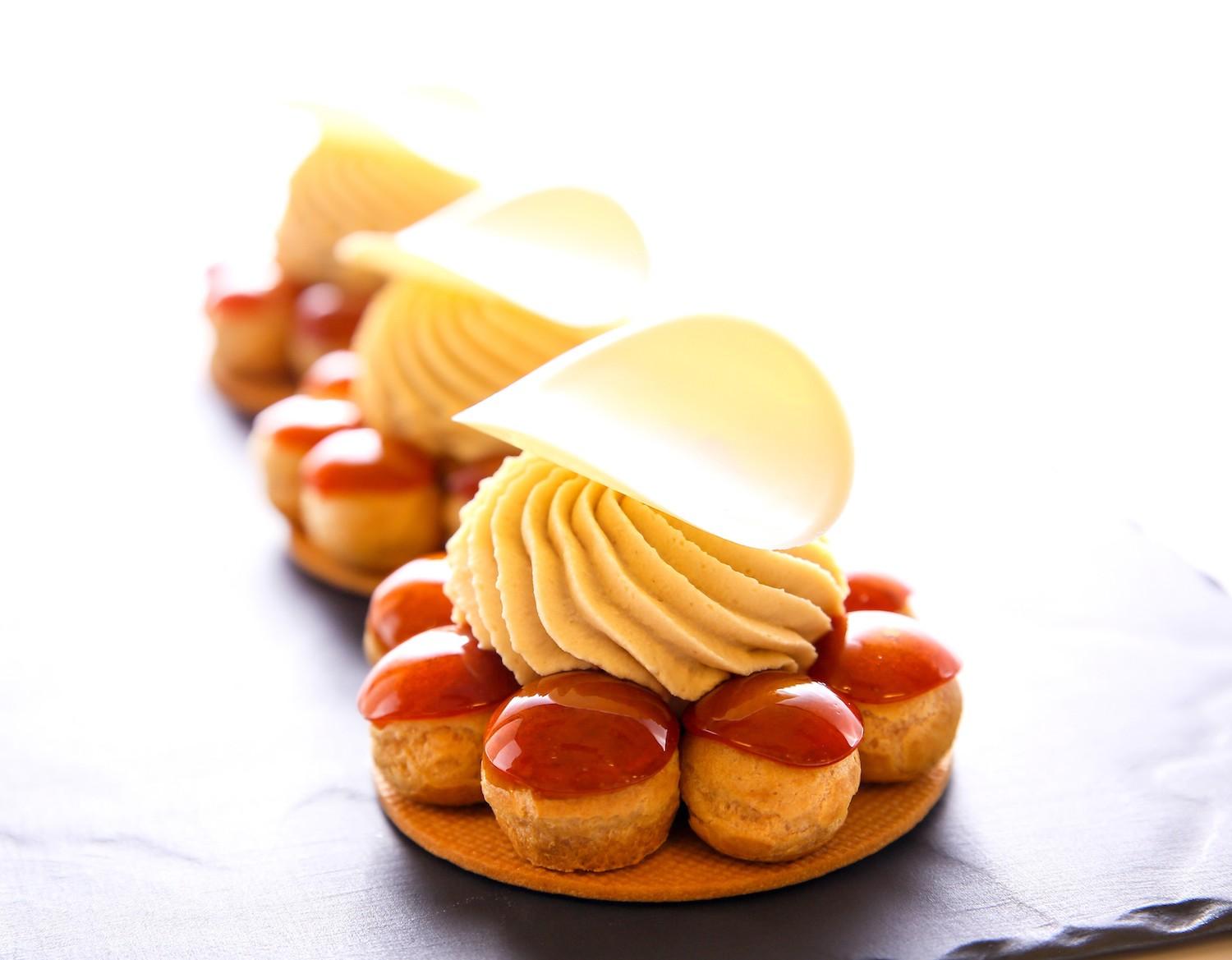 There, visitors can journey through a cross-cultural culinary journey through studying under some of the world's most celebrated chefs, including Philippe Groult, Olivier Paredes, Philippe Clergue and Regis Fevrier.
Festival de Cannes Film Week
Not just a beautifully designed spot, K11 Art House, the mall's flagship cinema, is a space to experience the crème de la crop of photography and filmmaking – especially with the renowned Festival de Cannes Film Week making its debut at the K11 Art House this November 12 - 17. First the first time, six films from the Official Selection 2019 of Festival de Cannes will be screened at the decadent, plush cinema. They include Young Ahmed from Best Director winner the Dardenne brothers and best screenplay awardee Portrait of a Lady on Fire.
See more: Living with Colour: Chihuly...Out Loud!