As we count down to 25 December, these luxury scented candles – from freshly baked gingerbread, a smoky fireside to saccharine cinnamon fragrance – will get you into the festive spirit in no time.
1. Cire Trudon: Odeurs D'Hiver Set Of Three Scented Candles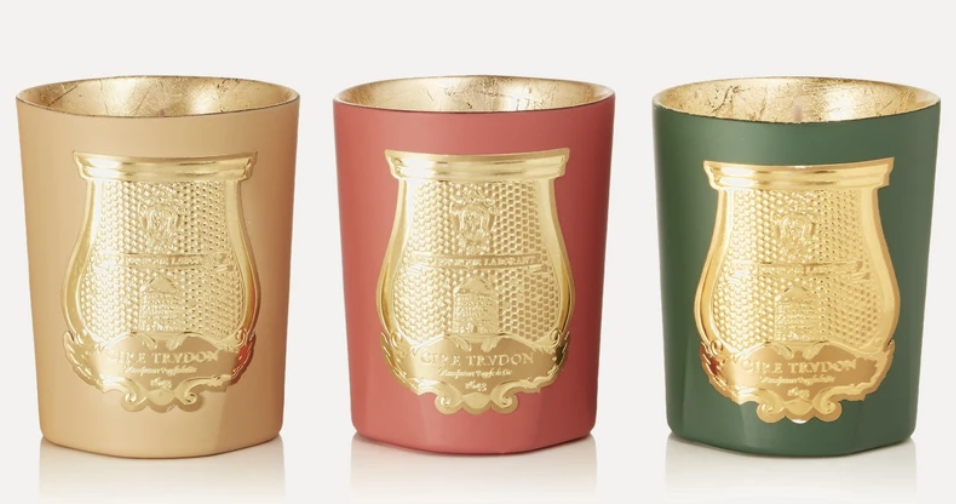 Founded in 1643, Cire Trudon is the oldest candle-maker today – its aromatic scents once permeated the ornate French Court – and the winner of a host of awards. This set of three will fill your home with warming notes of birchwood, chesnut and Musk in "Ciel", and toasty patchouli and Amber in "Lumière"; while 'Étoile' calls to mind traditional Japanese incense with notes of rose, tonka beans and sandalwood.
Available on Net-A-Porter
2. Jo Malone: London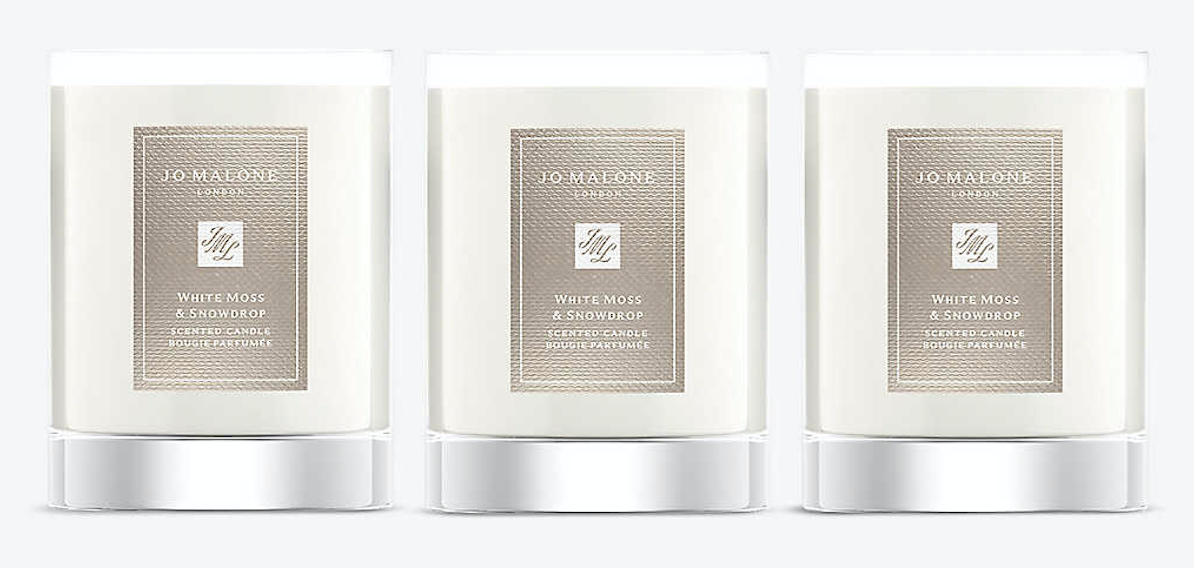 This new festive fragrance evokes the ethereal scene of snowdrop petals peeking through powdery snow. Topped with a luminous burst of cardamom, forest-fresh moss and winter sunlight meets the warmth of golden amber in a set of three candles. It's enough to infuse your space with feel-good sentiment, making it smell just like the merriest time of the year.
Available on Selfridges
3. Maison Francis Kurkdjian: Mon Beau Sapin Candle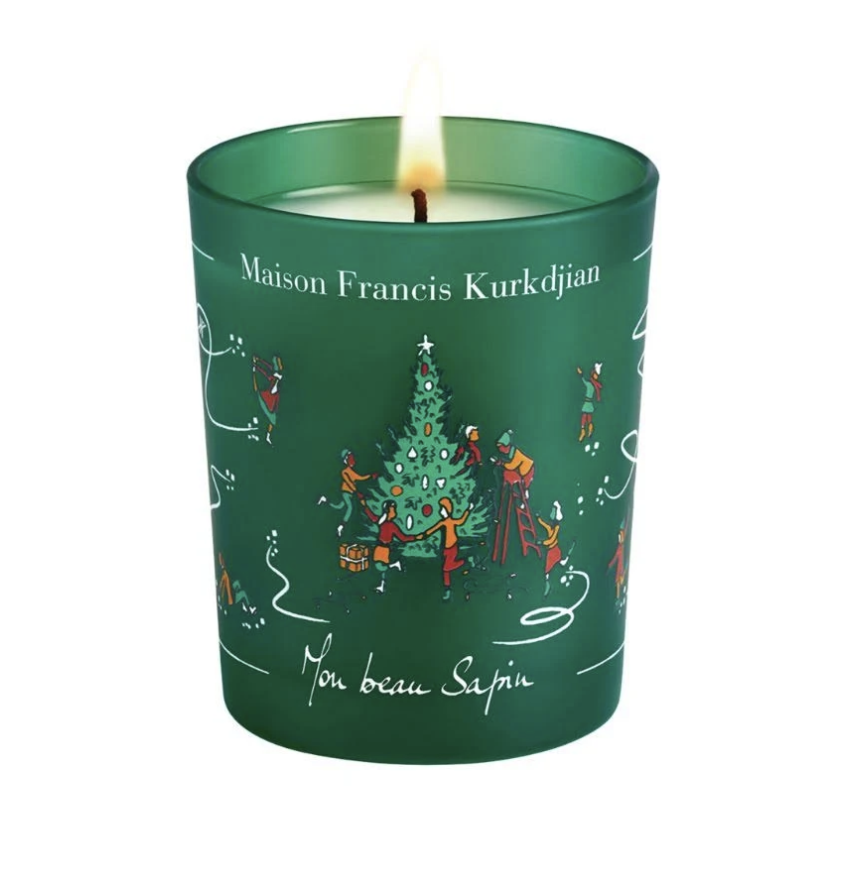 Celebrate the end of the year and the forthcoming one with Maison Francis Kurkdijan's Mon Beau Sapin candle. Creating the perfect wintry atmosphere with the scent of a resinous balsam fir tree, the candle evokes the freshness of a traditional Christmas tree. It will take you on a peaceful forest journey while lighting the room with leaf-printed frosted glass.
Available on Harrods
4. Roja Parfums: Essence of Christmas Candle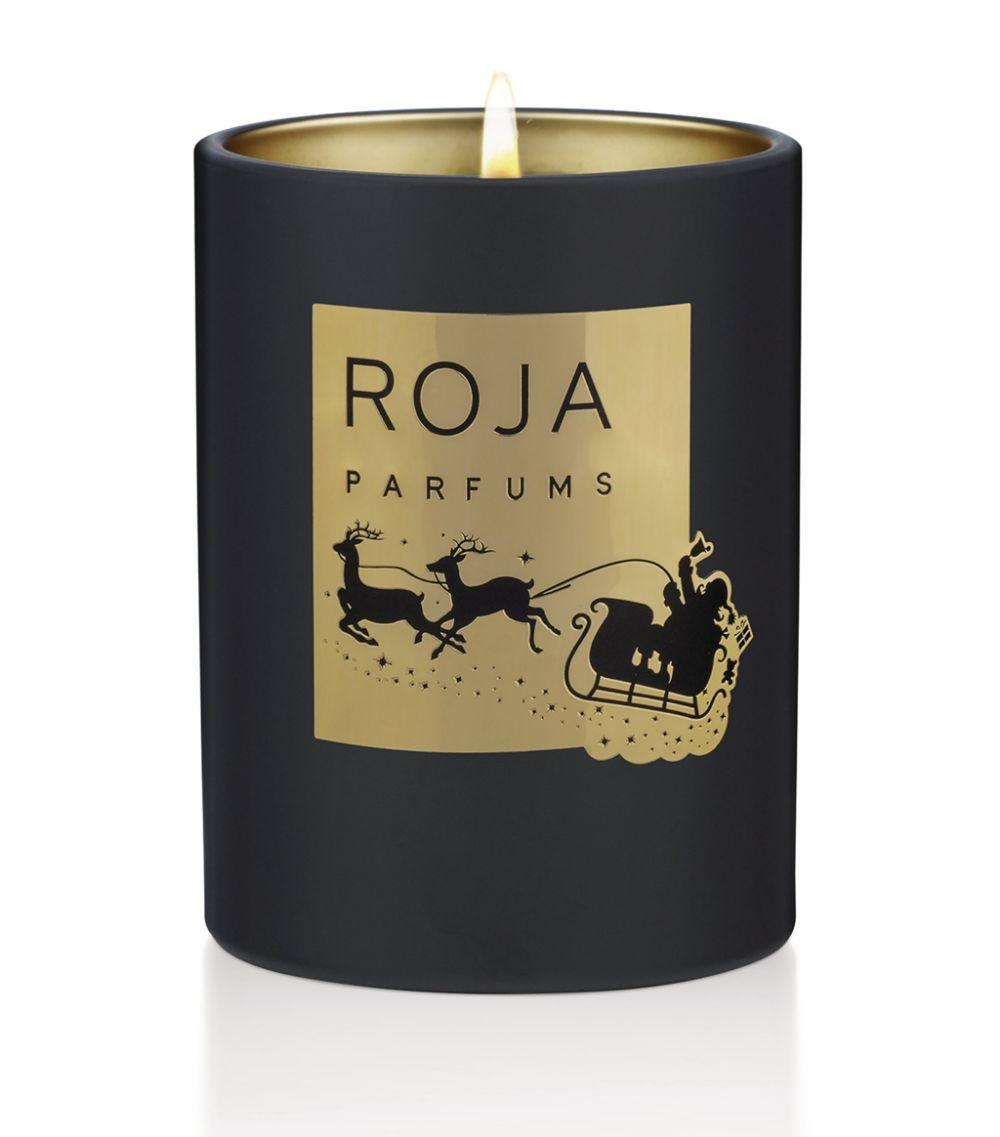 Capturing the comforting warmth of a log fire, Roja Parfums fills your home with the magical scent of majestic pine. Recall the fleeting moment that the crisp winter's air clings to guests as you welcome them in from the cold – it's that moment of time the candle seeks to embody. The candle, underpinned by leather and vetiver, melds nostalgic notes of gingerbread and toffee with delicate pine, creating a smoky effect reminiscent of a roaring fireplace.
Available on Harrods
5. Johnson & White: Limited Edition Aspen Candle – 2 Wick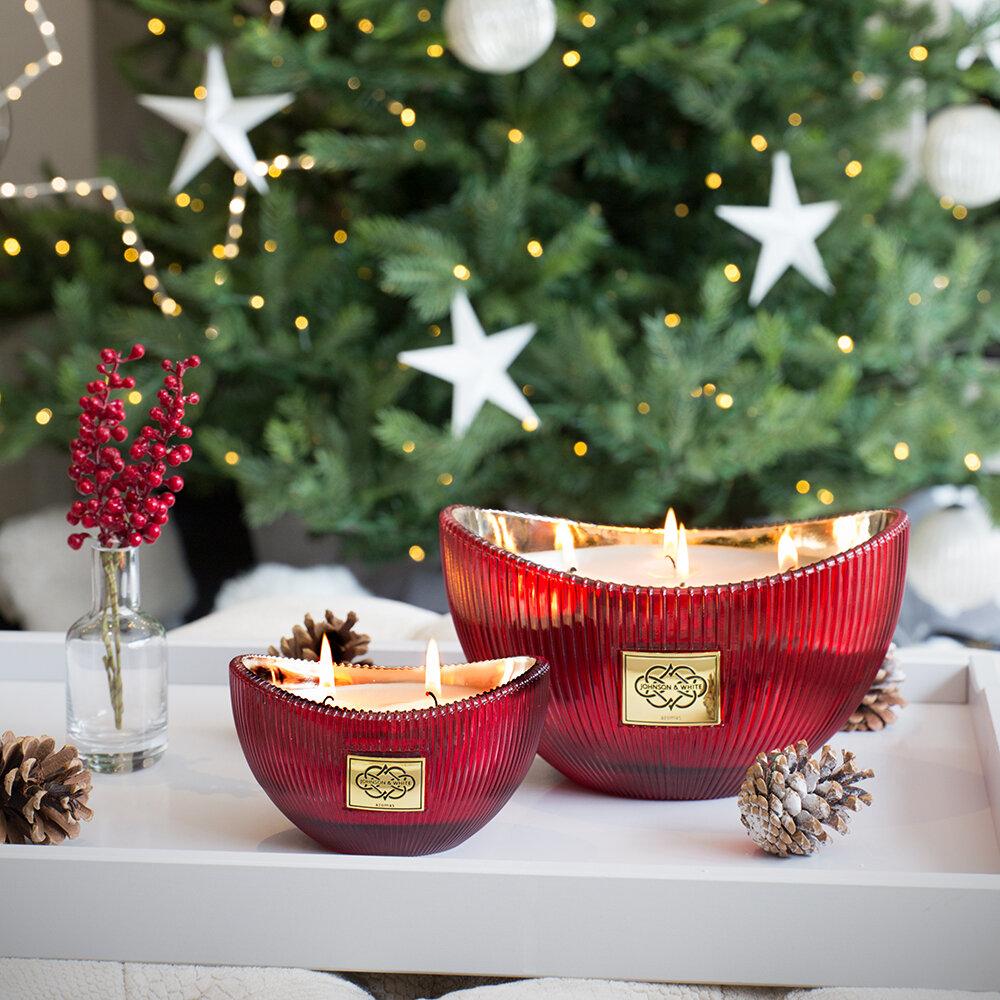 Fill your home with a luxurious, seductive scent with this limited-edition Aspen candle from Johnson & White. Aspen is a rich warm festive fragrance with sweet orange and tangerine zest enriched with an abundance of warm winter spices of cinnamon sticks, clove buds and fresh ginger, sitting on a warm, sensual base note of musk.
Available on Amara
6. Diptyque: Limited-edition Holiday Pastry candle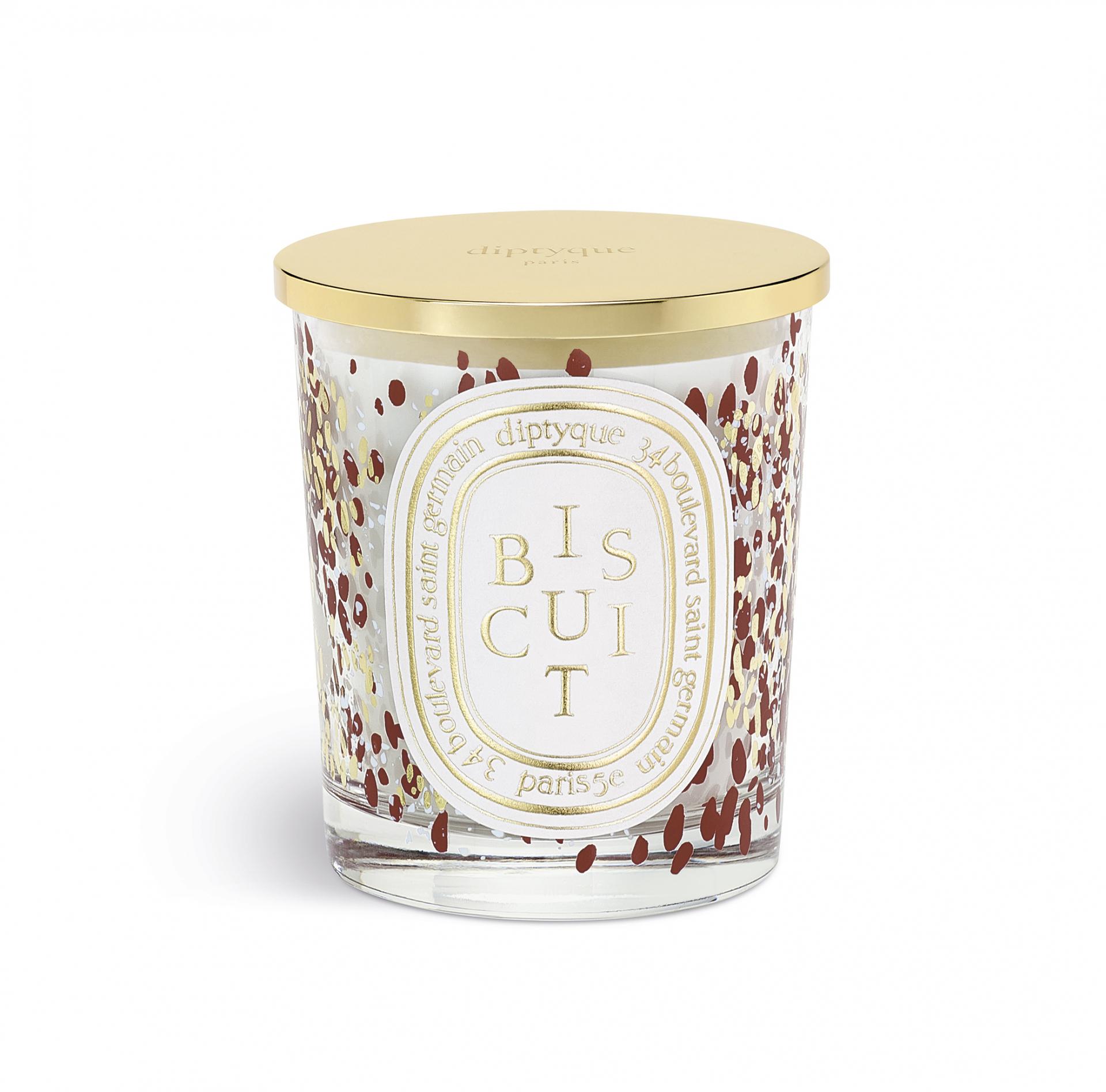 Diptyque's winter collection is illuminated by a trio of scented candles with gold-coloured lids, decorations in actual gold paint and colours that call to mind malachite, lapis lazuli and cornelian. Each of the three scents is a unique interpretation of a winter classic. "Biscuit", with the spicy flavours of festive end-of-year desserts, is enhanced by the density of patchouli.
Available on Diptyque
7. Goutal: Une Forêt d'Or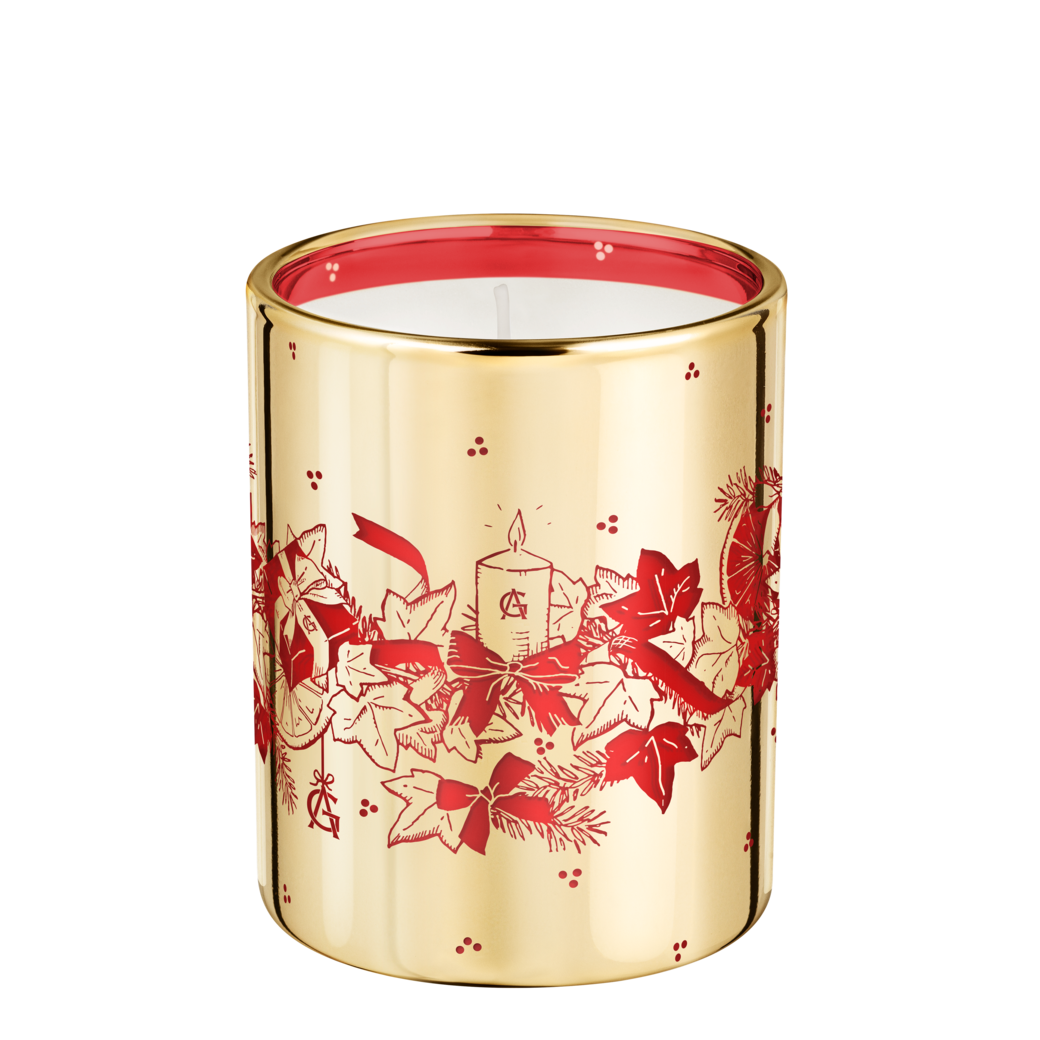 Inspired by the morning of decorating the house for Christmas after a leisurely stroll through snow capped pines, this scented candle by Parisian fragrance house Goutal– its name translating to "a forest of gold" – is where the freshness of winter is topped off with the zest of fresh orange and mandarin peels. All of the brand's candle holders can be refilled with any other candle in the collection, making this a collectible for many years to come.
Available on Goutal Paris